Year 6
Our recent activities in Year 6
Below is a snapshot of what Year 6 have being doing in school. Click on Year 6 photos to see more photos and details.
Autumn Term 2018
Healthier Diet = Healthier Heart
As part of our research into healthy diets, we investigated healthy snacks. After sampling sausage rolls, cheese and onion rolls, falafel, spring rolls and scotch eggs, we studied the food packaging and were shocked to find out how high the fat content was in many of them. We created our own version of the spring rolls which were not only healthy and full of vegetables but delicious too!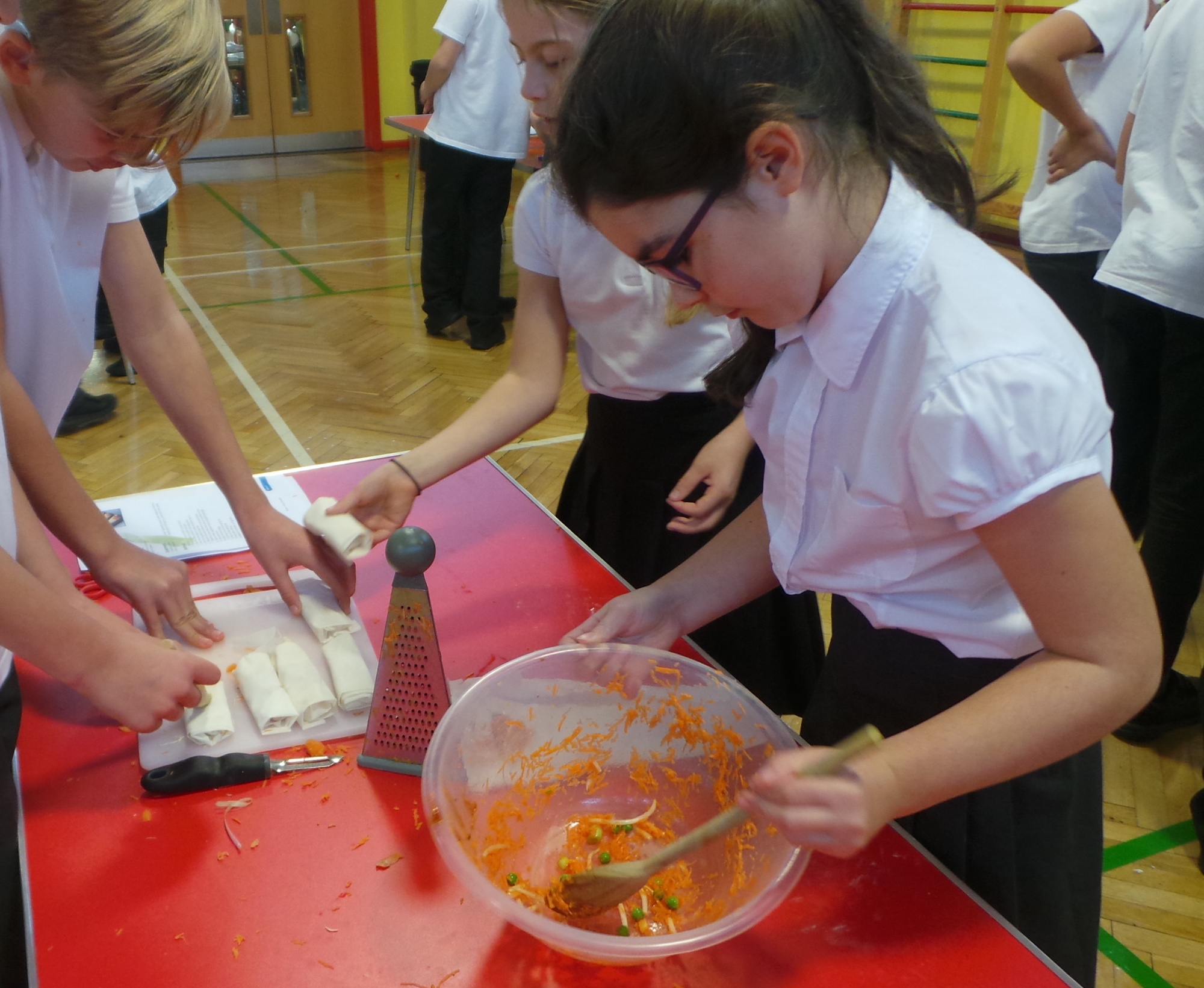 What does your heart look like?
Under the guidance of Mrs Leach, Year 6 were lucky enough to be part of a heart dissection at The Bewdley School. The heart that we dissected was actually a pig's heart, like the one used in the book, 'Pig Heart Boy'. A pig and a human heart have lots of similarities. For example, they're approximately the same size, they both have four chambers and the blood flows in the same way.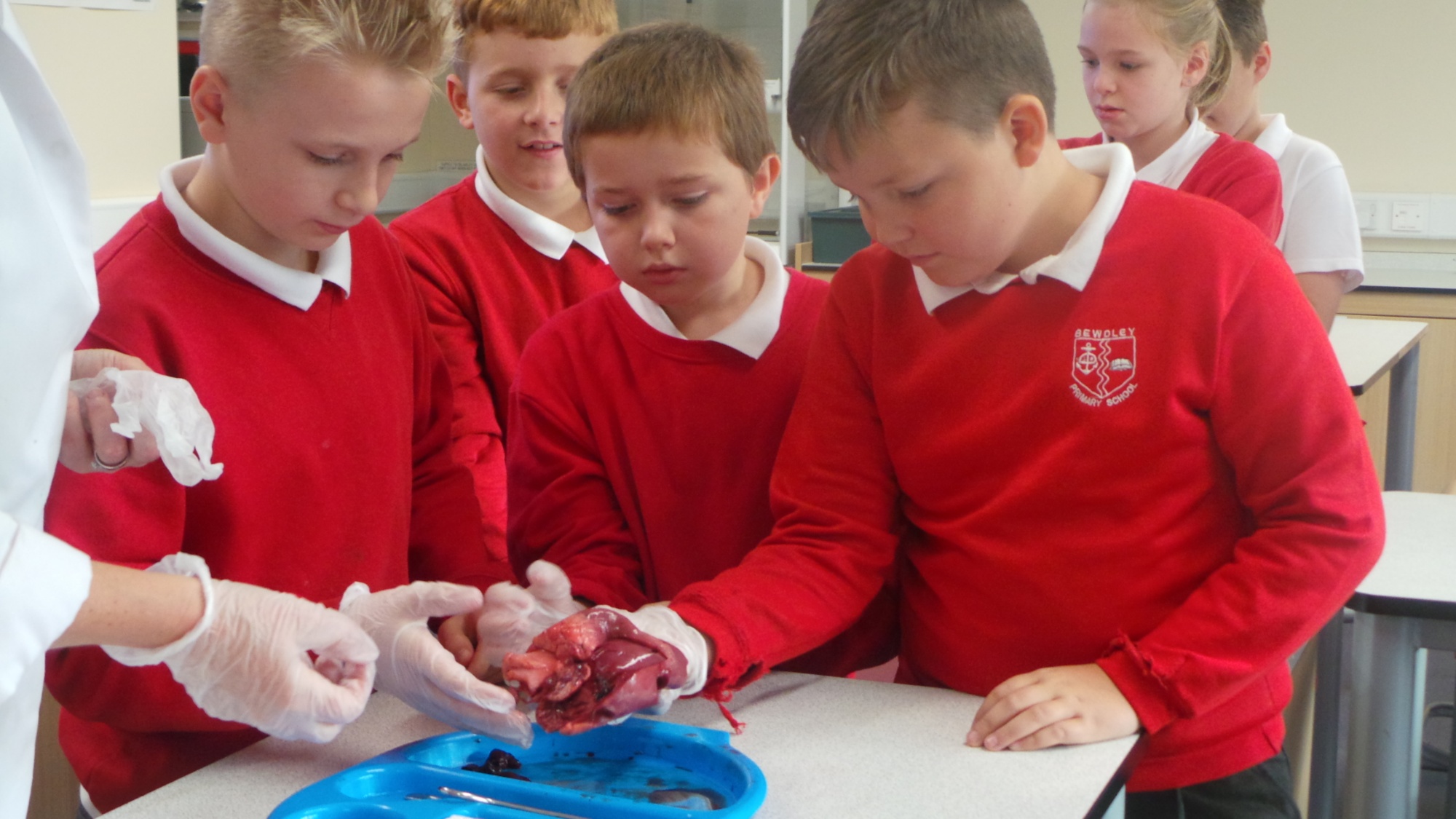 What is blood made of?
There are four main components of human blood: plasma, red blood cells, white blood cells and platelets. To show how these ingredients come together to make blood, we used water and yellow food colouring to represent plasma. We used hooped cereal and red food colouring as red blood cells. You might be able to spot the white marshmallows that represent white blood cells, along with the mini pompoms which were used as platelets. This lesson really helped us to visualise and remember the different components.
How does blood travel around the body?
For this particular lesson, the children worked together in teams to draw large diagrams of the human circulatory system and then re-enacted how blood travels by becoming blood themselves! They had to make sure that they were travelling in the right direction and making all the right stops in the correct order.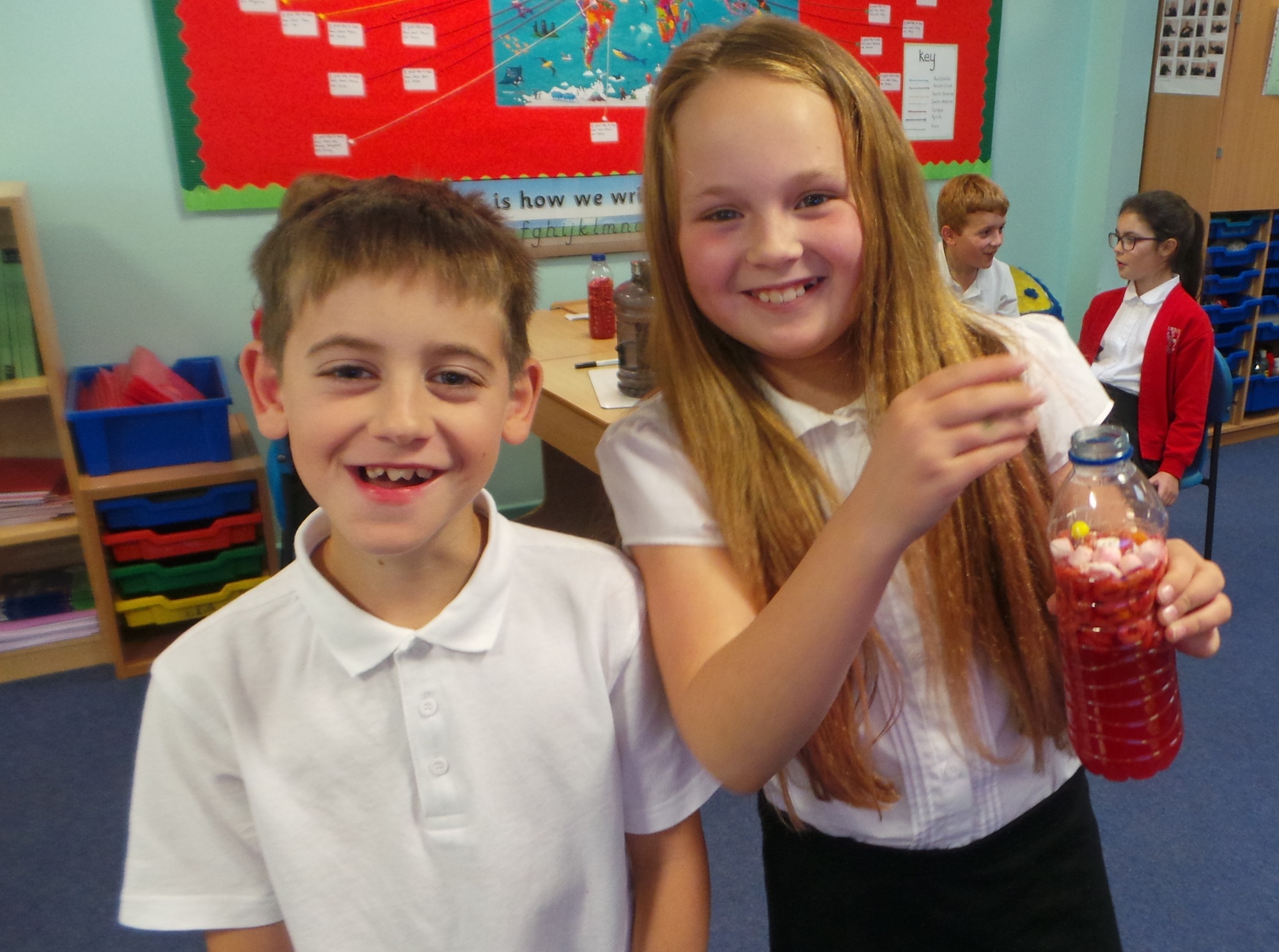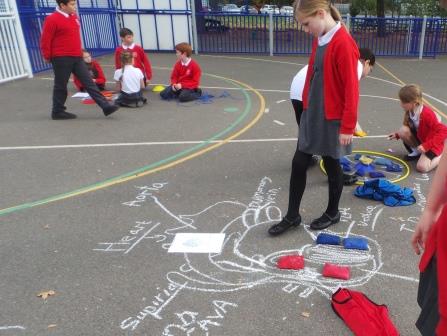 Spring Term 2018 - Mayan Mystery
Year 6 have been refining their research skills to become an expert in their chosen field. As 'experts', they have been designing and carrying out a lesson to teach their classmates about an aspect of the Mayans. So far we have had some amazing lessons! We have constructed Mayan pyramids and learned about why they were built, watched drama on Mayan sacrifice and played a board game to test our new knowledge and learned all about Mayan weapons and how they were used!
Masks made by the children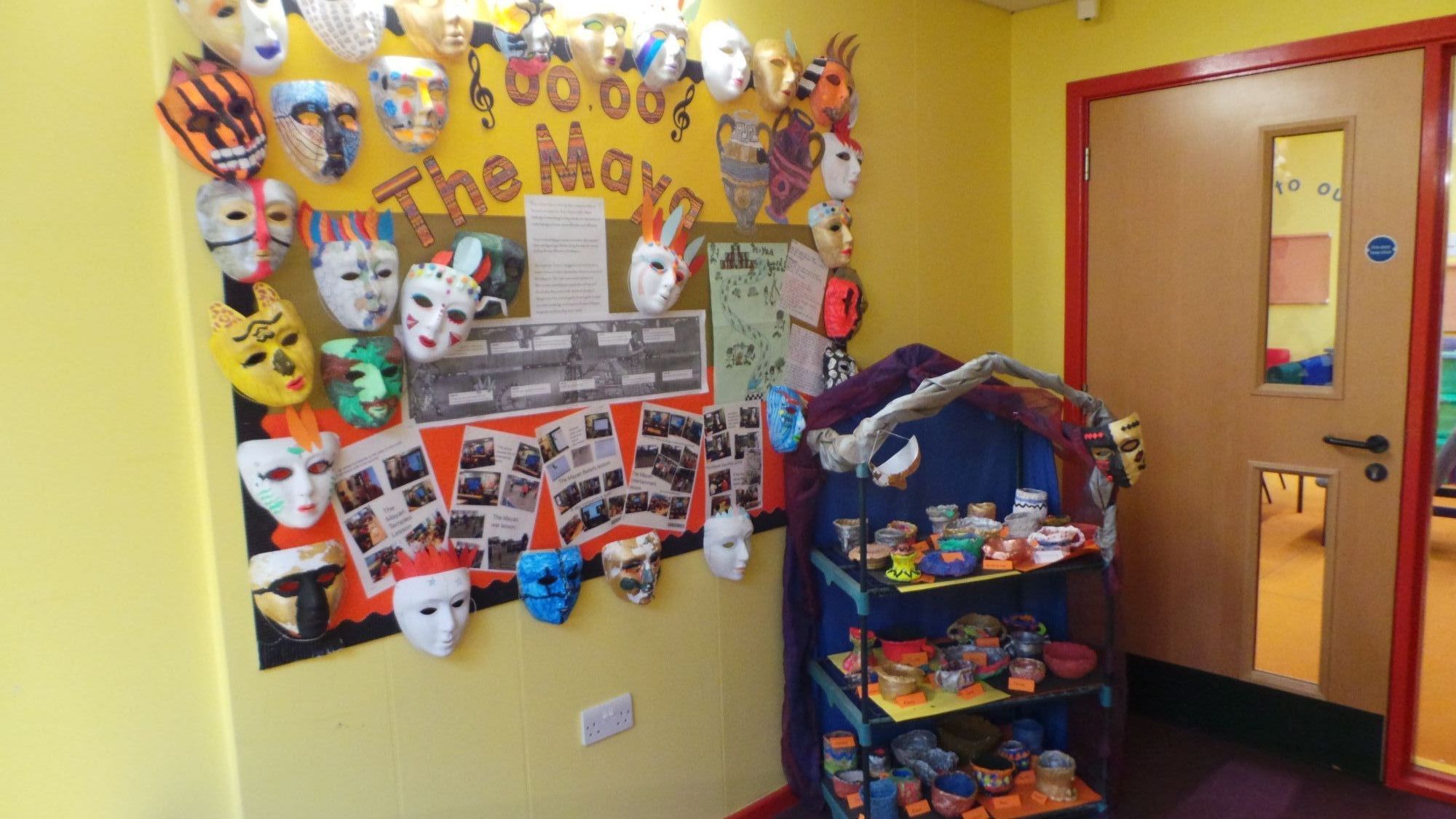 Autumn Term – BORN SURIVOR!
Year 6 have had a busy and fun start to the school year.We explored environment art in Forest School, inspired by the work of Richard Shilling and Andy Goldsworthy.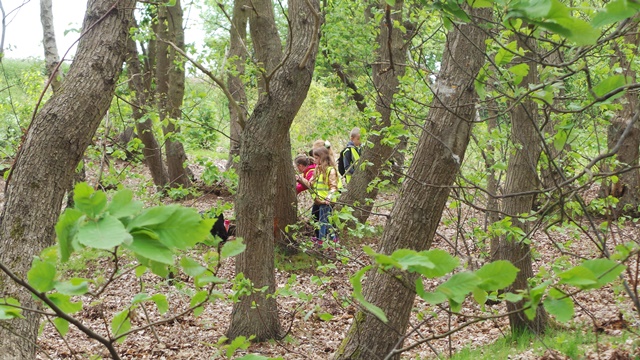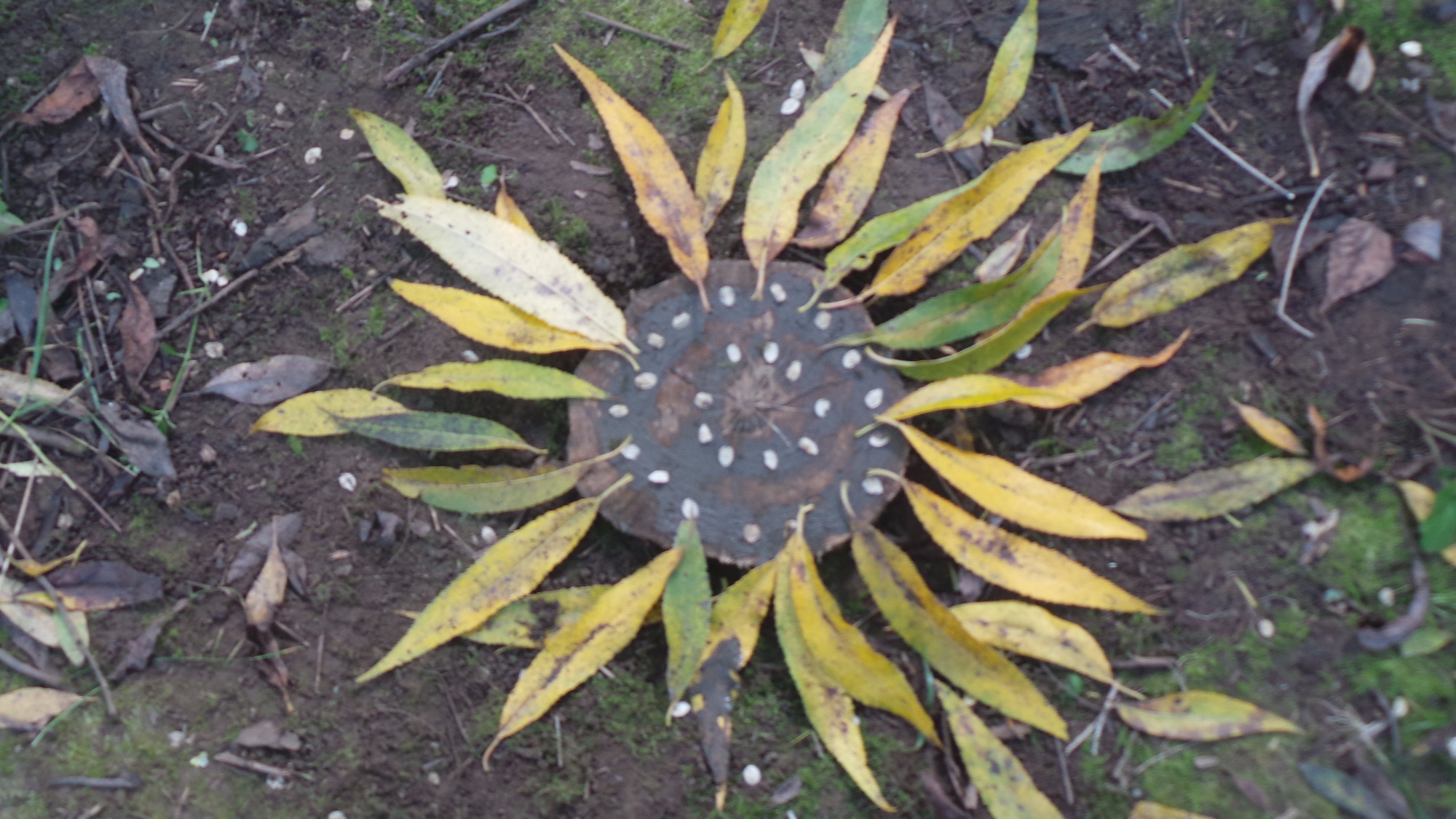 Year 6 also 'survived' a trip to the forest and the 5 mile walk back to school! We made shelters, explored art and SOS messages and attempted to make rafts that floated. Lots of fun and mud!