Year 6
Our recent activities in Year 6
Below is a snapshot of what Year 6 have being doing in school. Click on Year 6 photos to see more photos and details.
Keepsake Dictionaries from Bewdley Rotary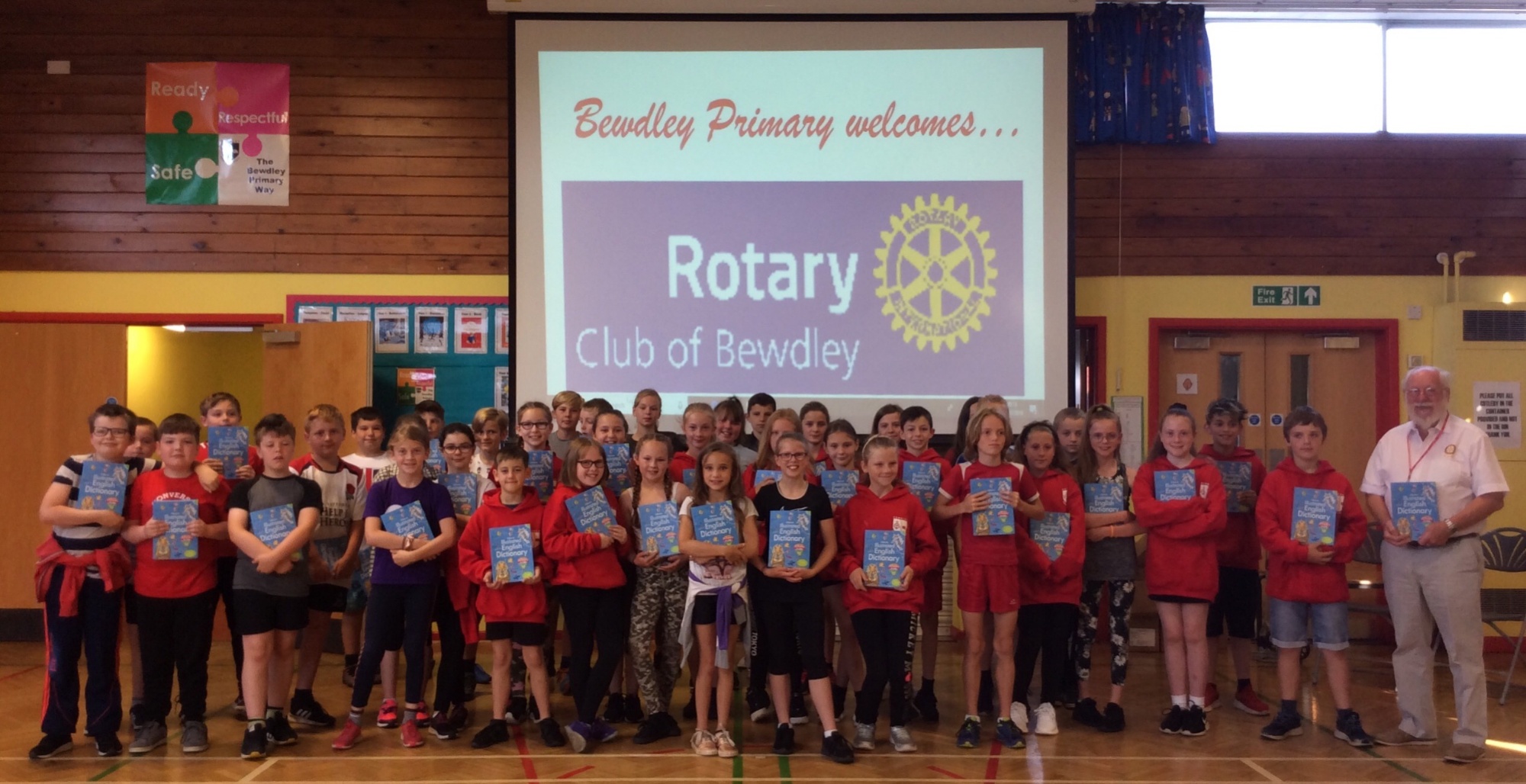 Thank you to Bob and Neil from Bewdley Rotary who came in to assembly to present Year Six with beautiful keepsake dictionaries.
2020 Mars Rover Mission
In preparation for the 2020 Mars Rover Mission, Year Six have been investigating how NASA can ensure that their equipment touches down safely. The children had some incredible, innovative ideas to ensure their egg astronauts survived the landings, but we're sad to report that not all of the eggsplorers returned home safely.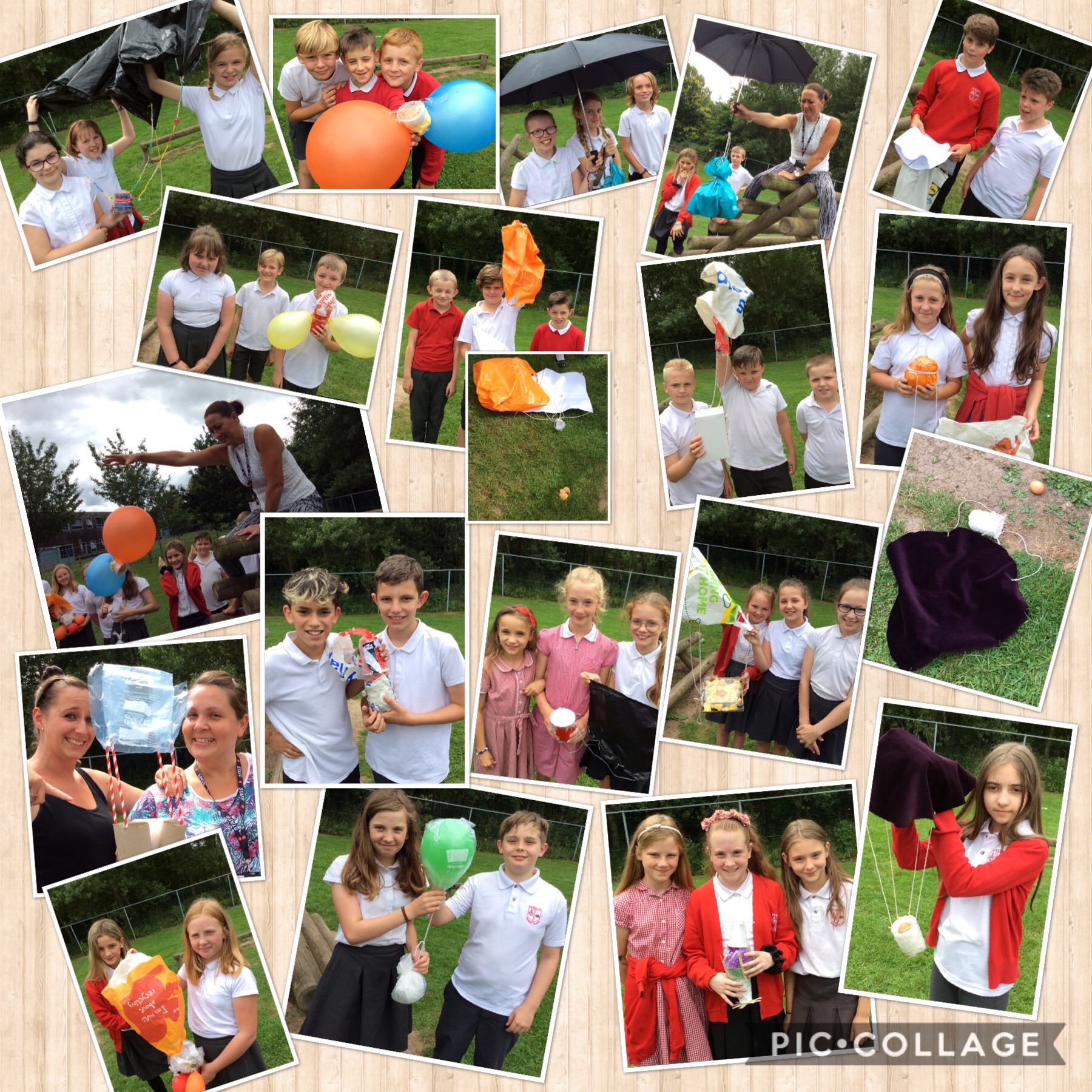 Wizard of Oz
This wonderful group of children received a standing ovation for their incredible performance of the Wizard of Oz at the Rose Theatre. Their talent, enthusiasm, and camaraderie shone through as it has done all year. Well done Year 6, for all that you have achieved this year - we could not be prouder!
Mummified Mackerels 7 months later!
Back in December, Year Six mummified mackerels as part of their Egyptian topic! The fish have spent the last 7 months mummifying in the PE shed and today their bandages were removed and they were finally unveiled. It was incredible to see how well they'd been preserved - although there was a definite fishy whiff in the air!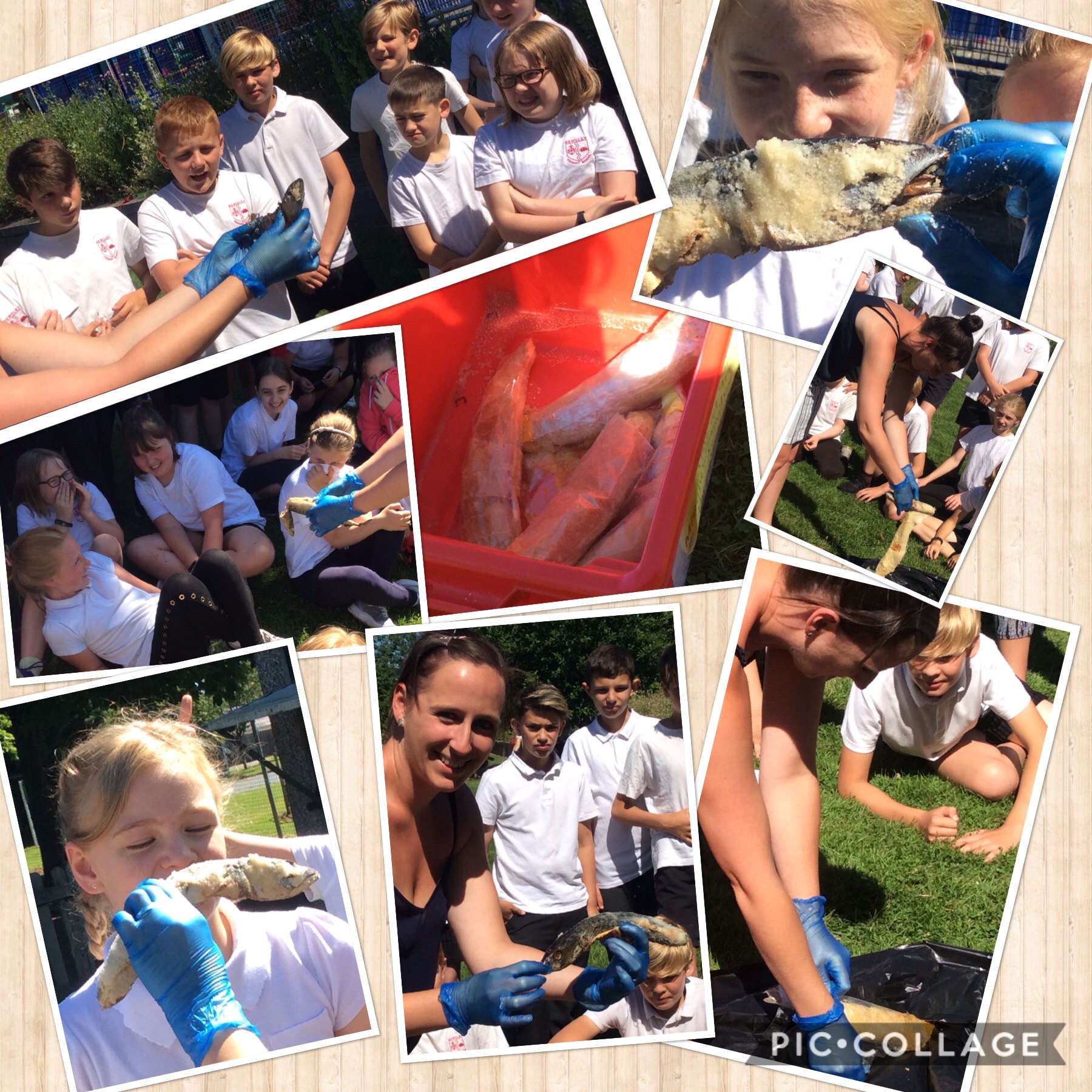 KS2 Athletics Competition
Well done to all of the Year Six athletes who took part in the WFSSP KS2 athletics competition. The children enjoyed a great morning of track and field events and came 5th overall.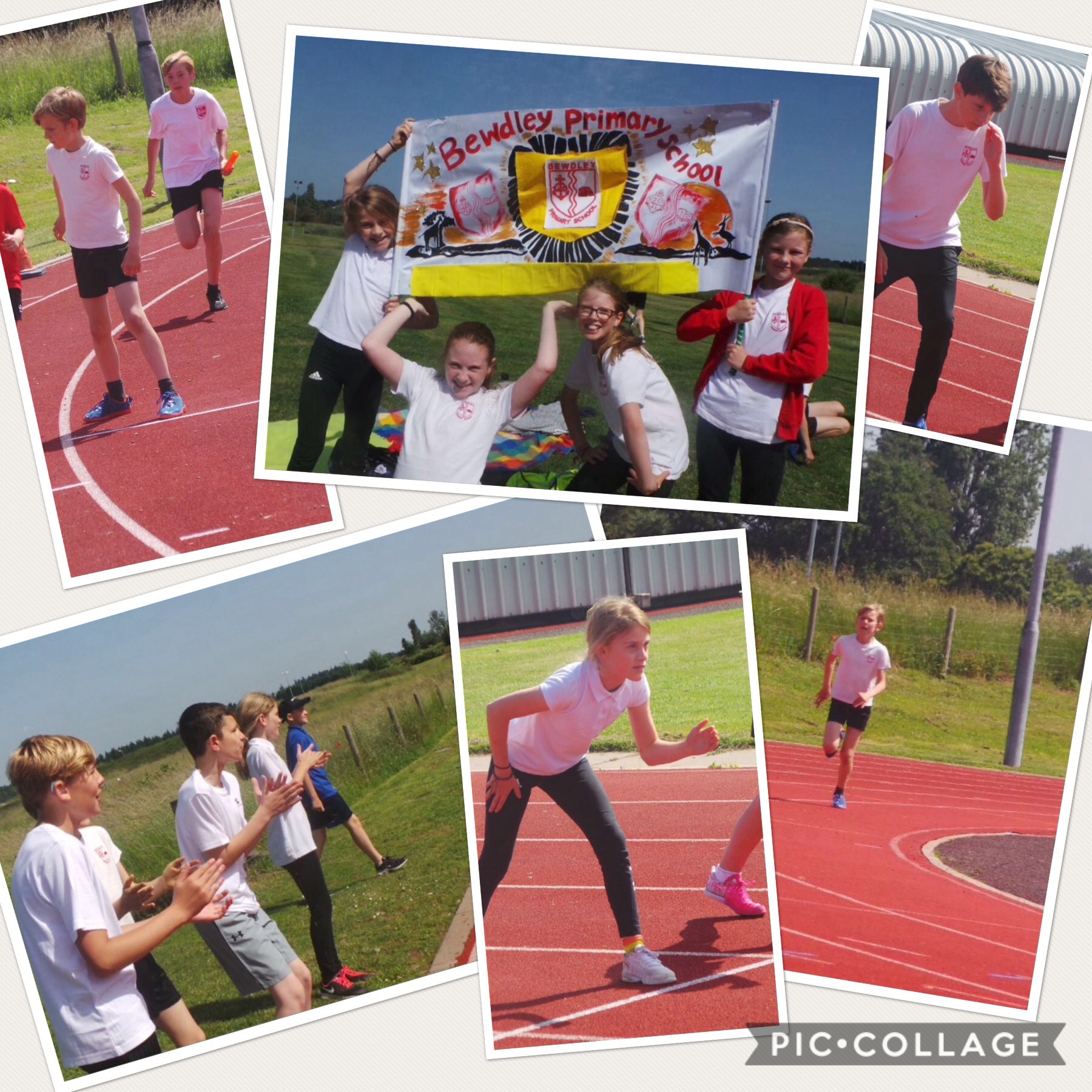 Wizard of Oz rehearsals
The rehearsals for our Year Six production, The Wizard of Oz, are going well and we're now making sure that we have all our props and costumes ready. We can't wait to perform at The Rose Theatre in Kidderminster on 8th July!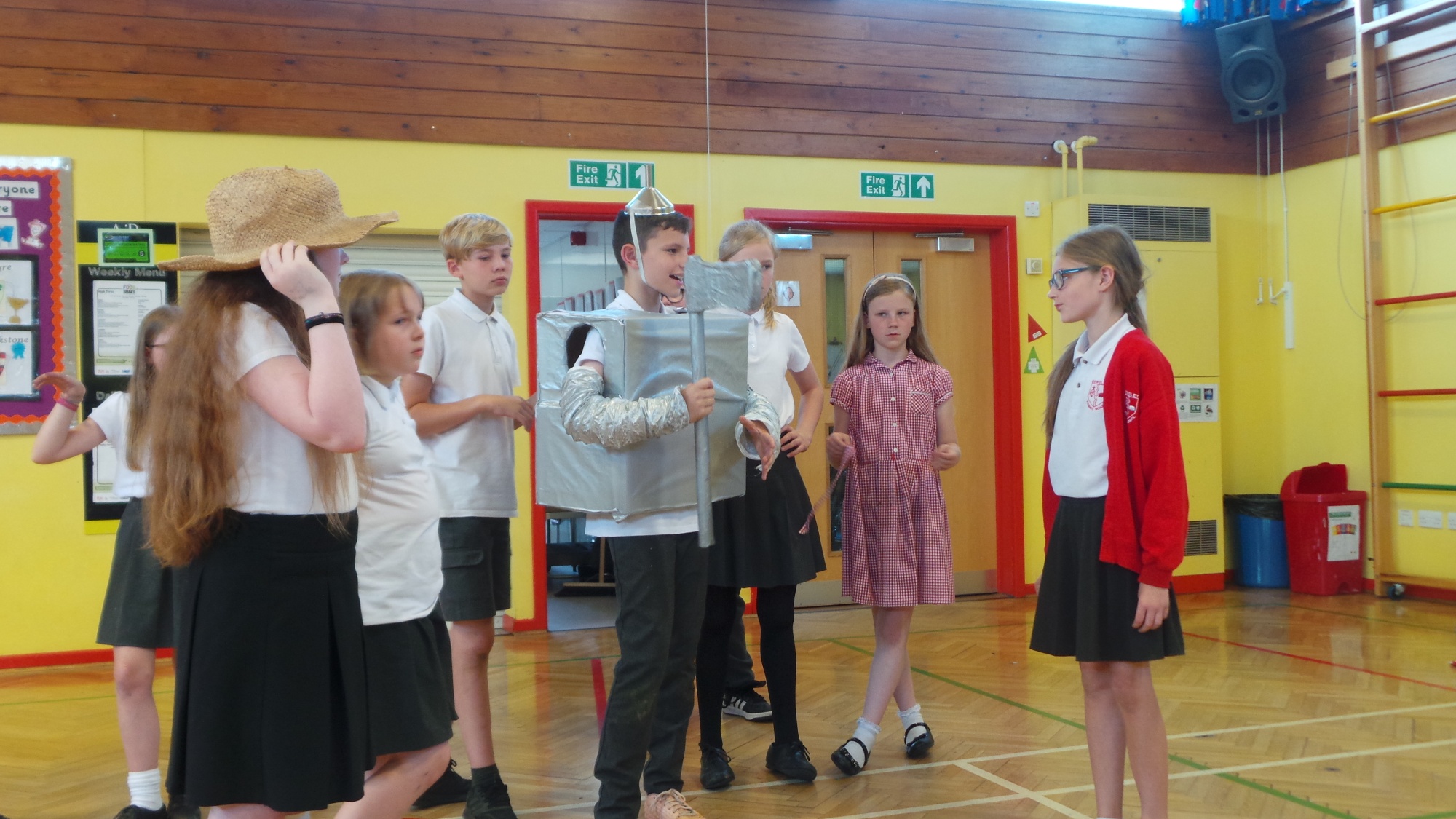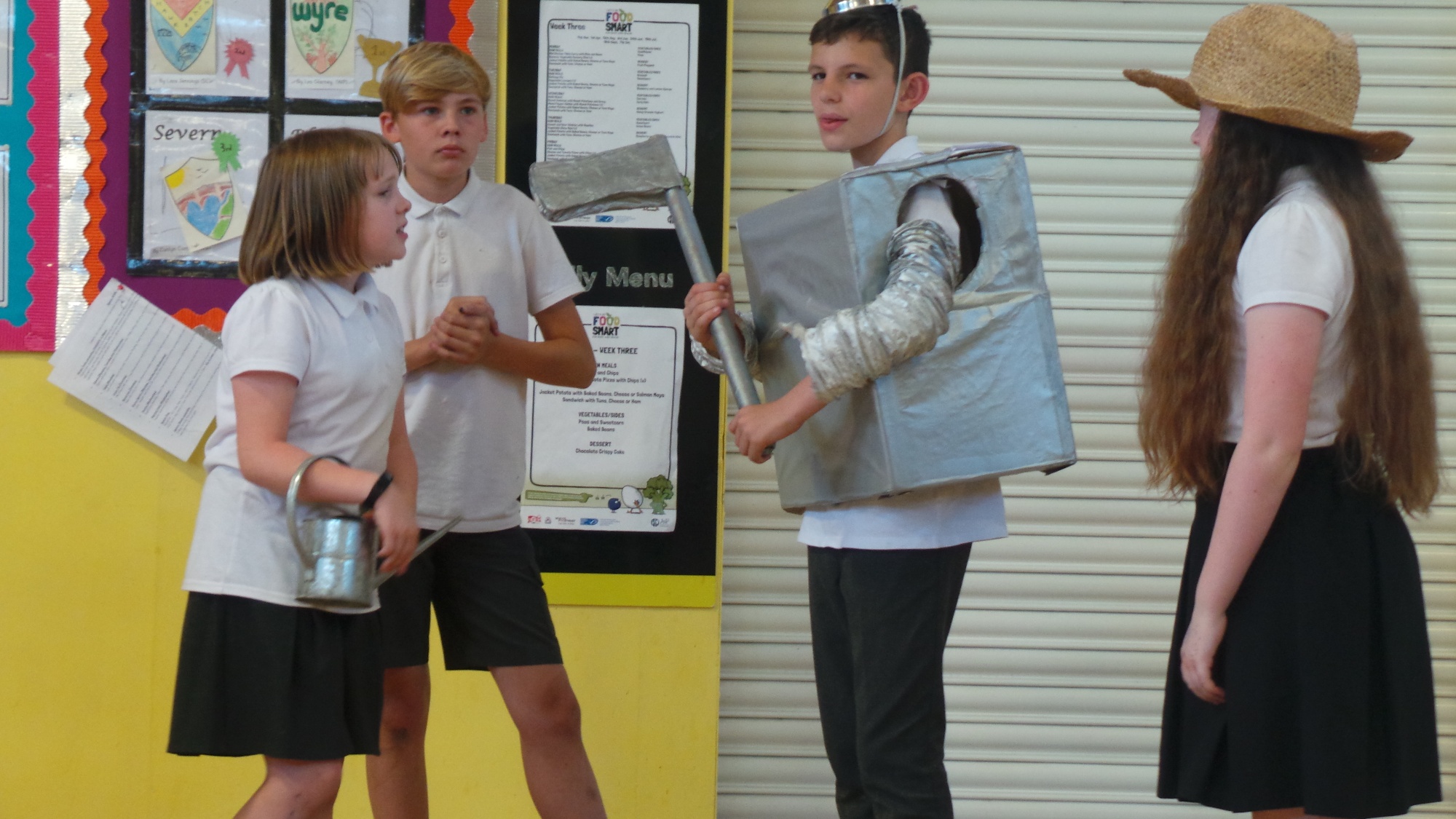 Year 6 trip to Warner Bros Studios
'Year Six enjoyed a fabulous day at Warner Bros. Studios, learning all about how special effects can be used to enhance cinematic experience in preparation for their performance of The Wizard Of Oz. It was a long but incredible day and the children were great representatives of Bewdley Primary School.'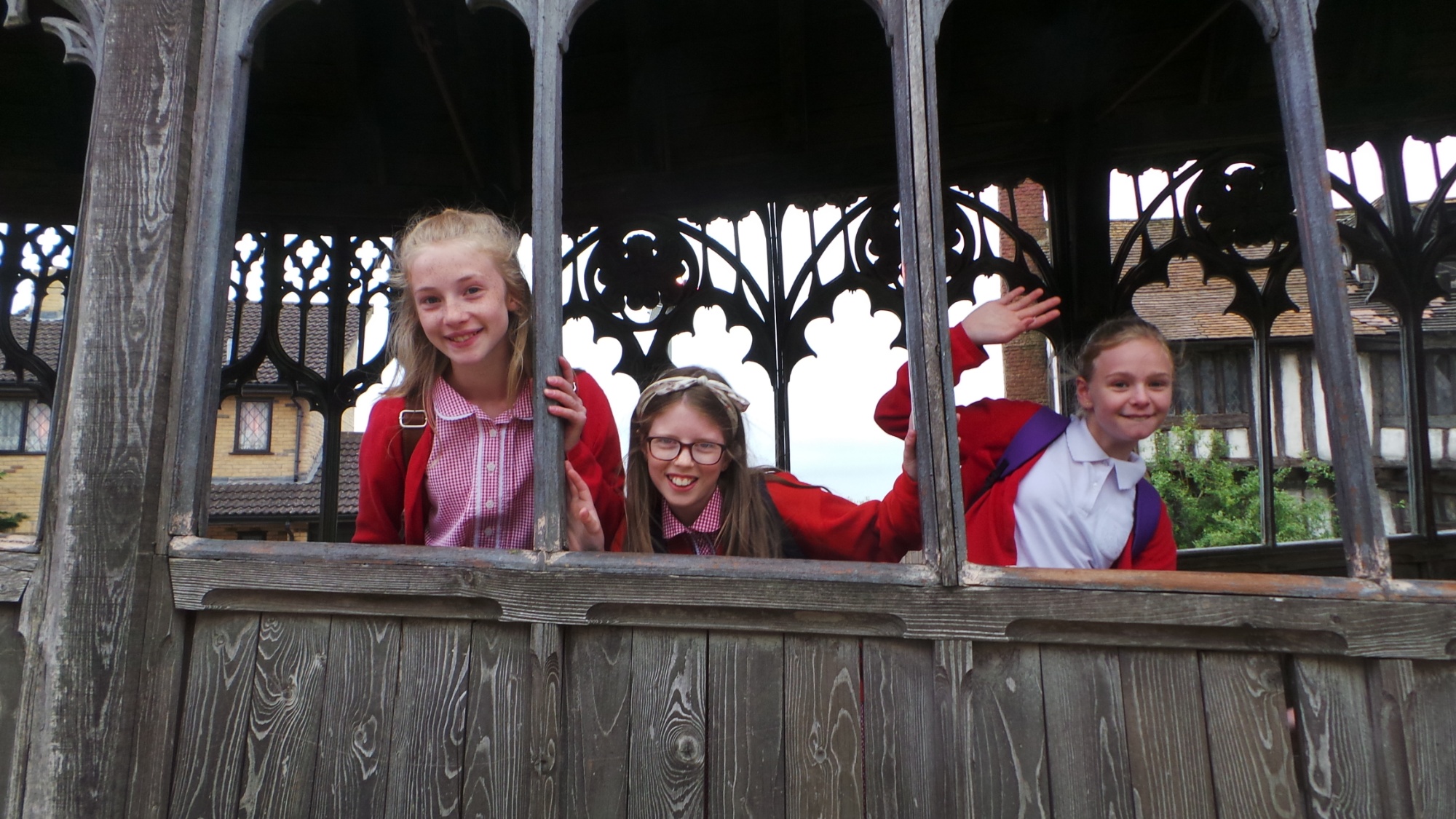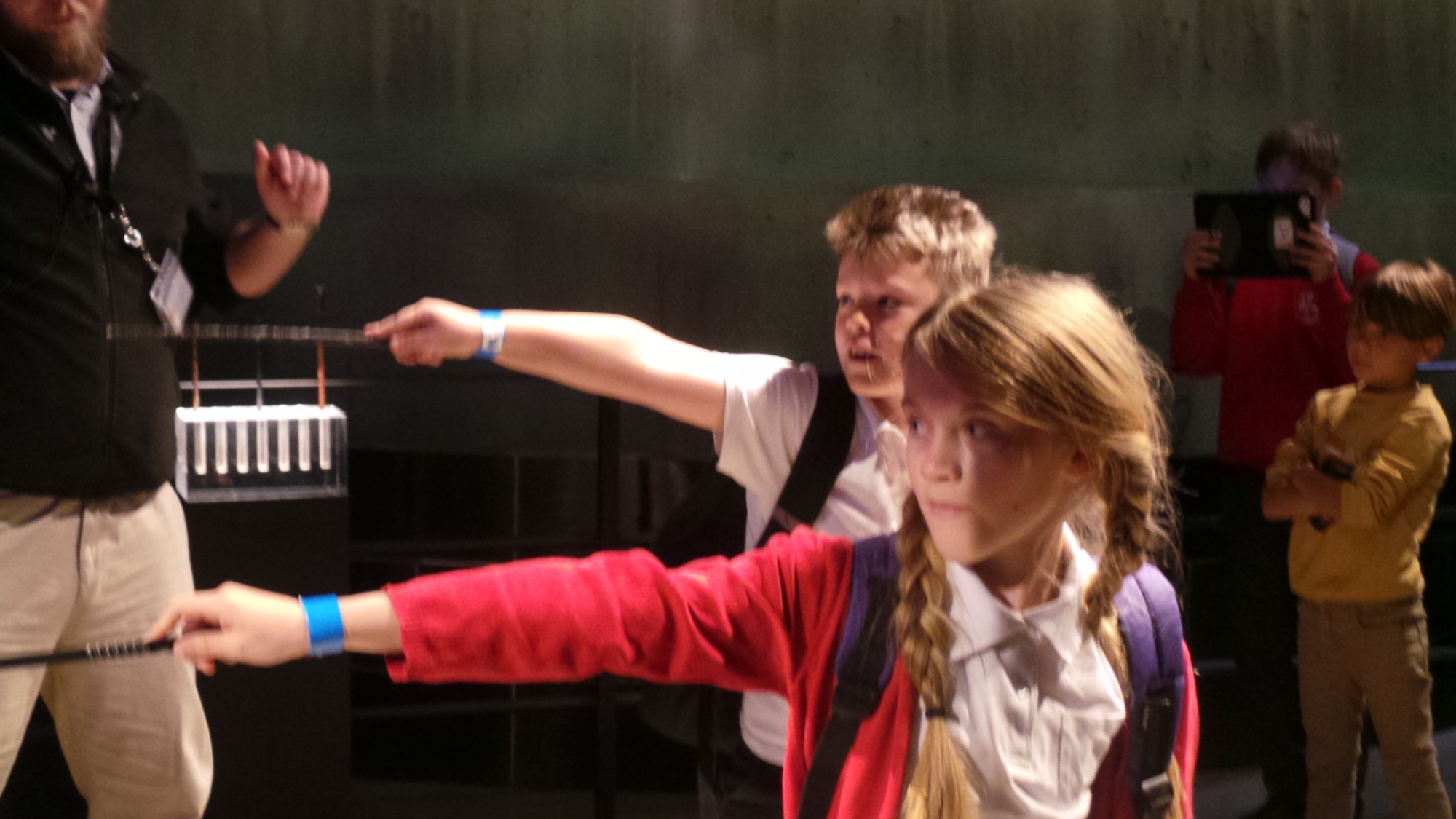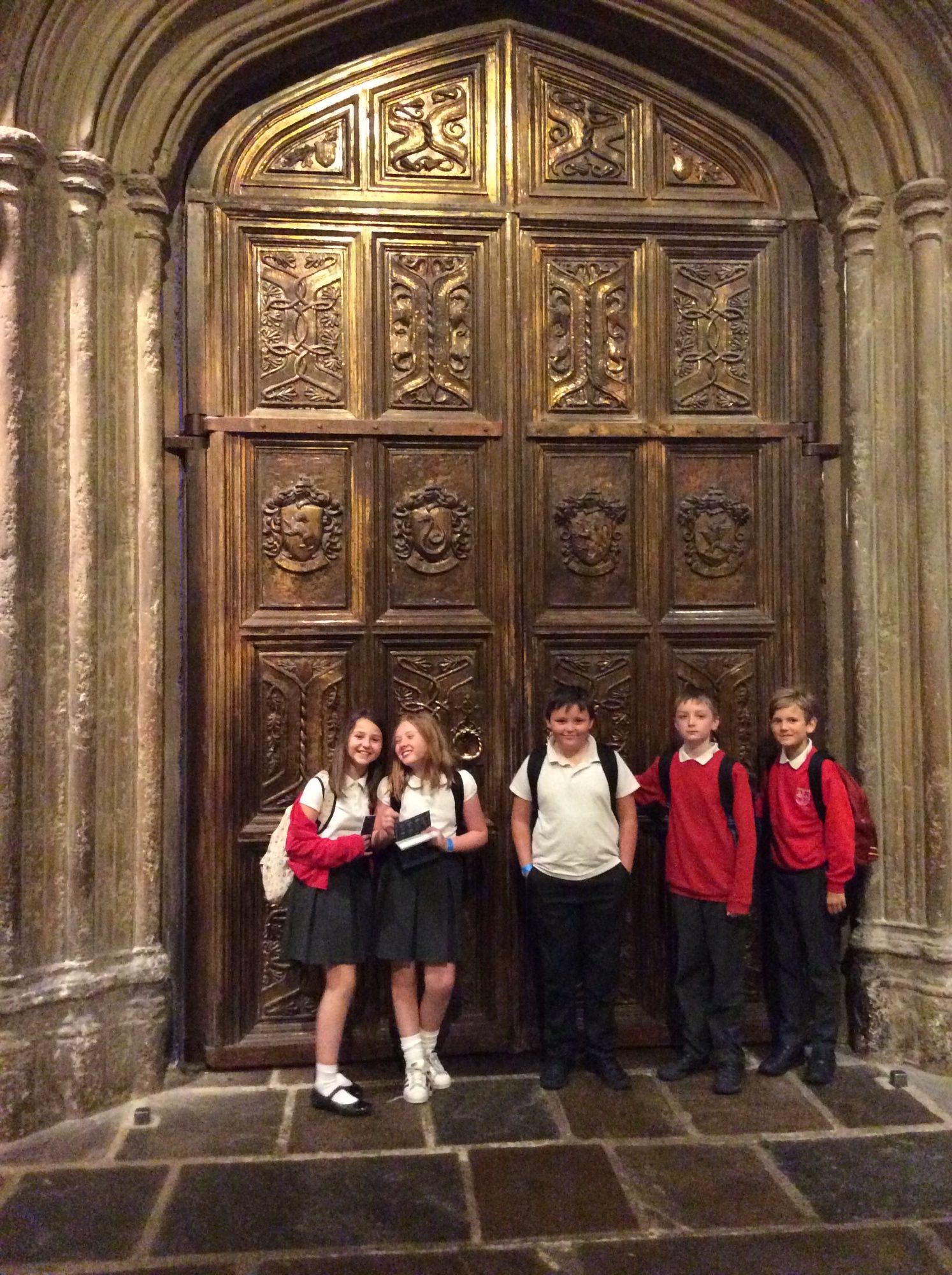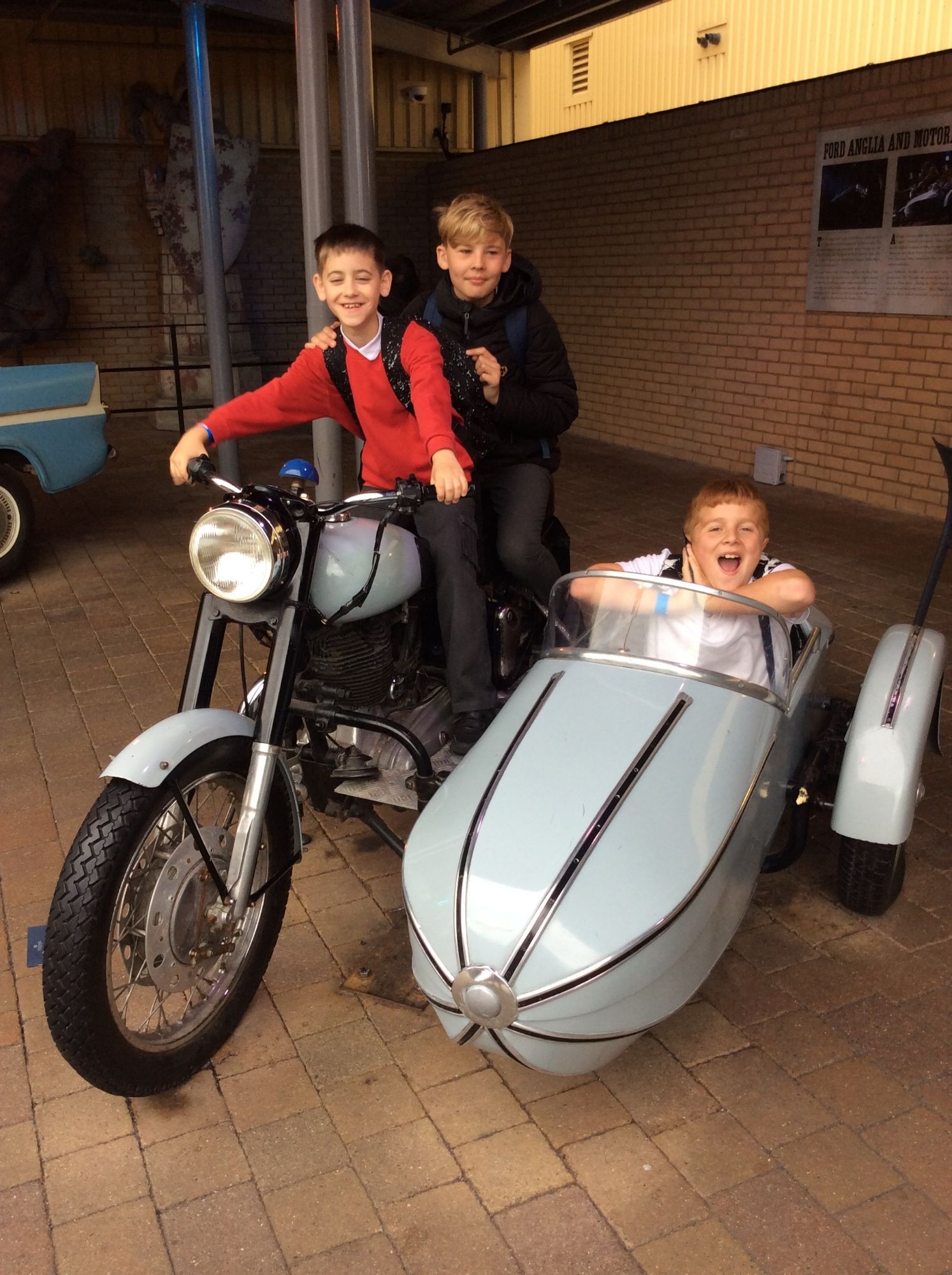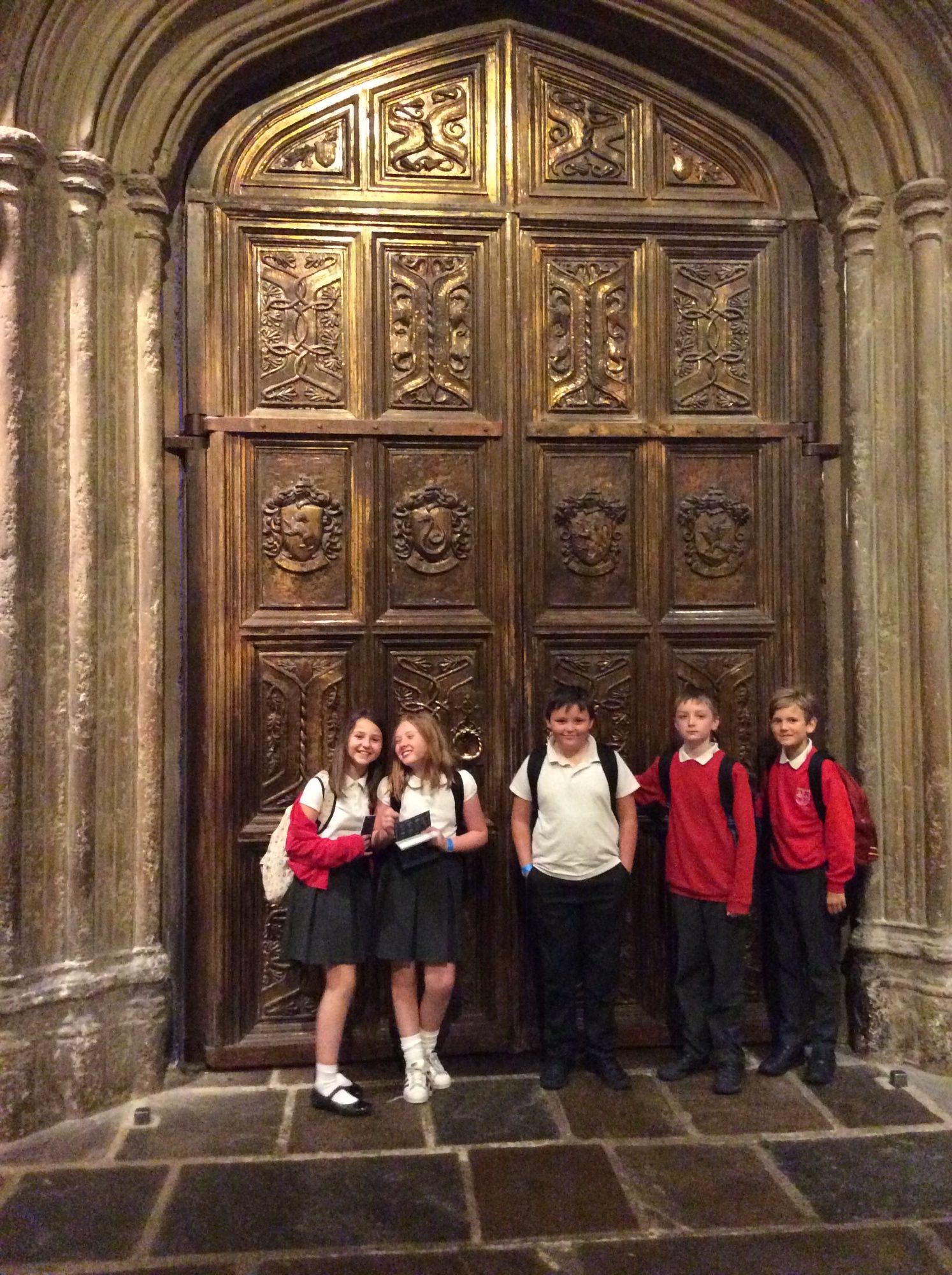 Born Survivor Topic
As part of our Born Survivor topic, Year 6 had the challenge of pitching tents on a survival morning. The second challenge was to experiment with different methods of filtration to get a bottle of dirty, muddy water as clean as possible. It was a close competition but the winners were Harry, Phe and James!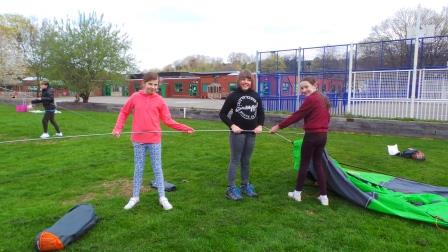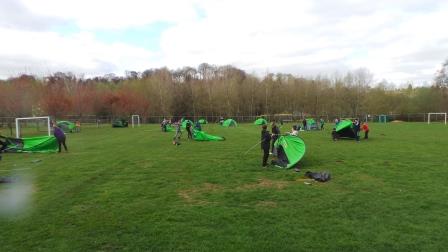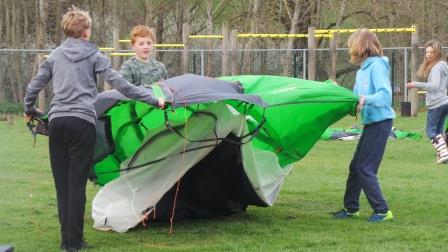 Photos from our survival morning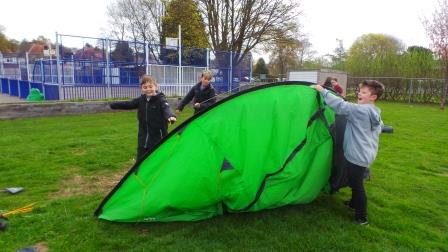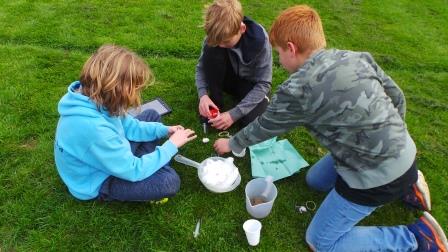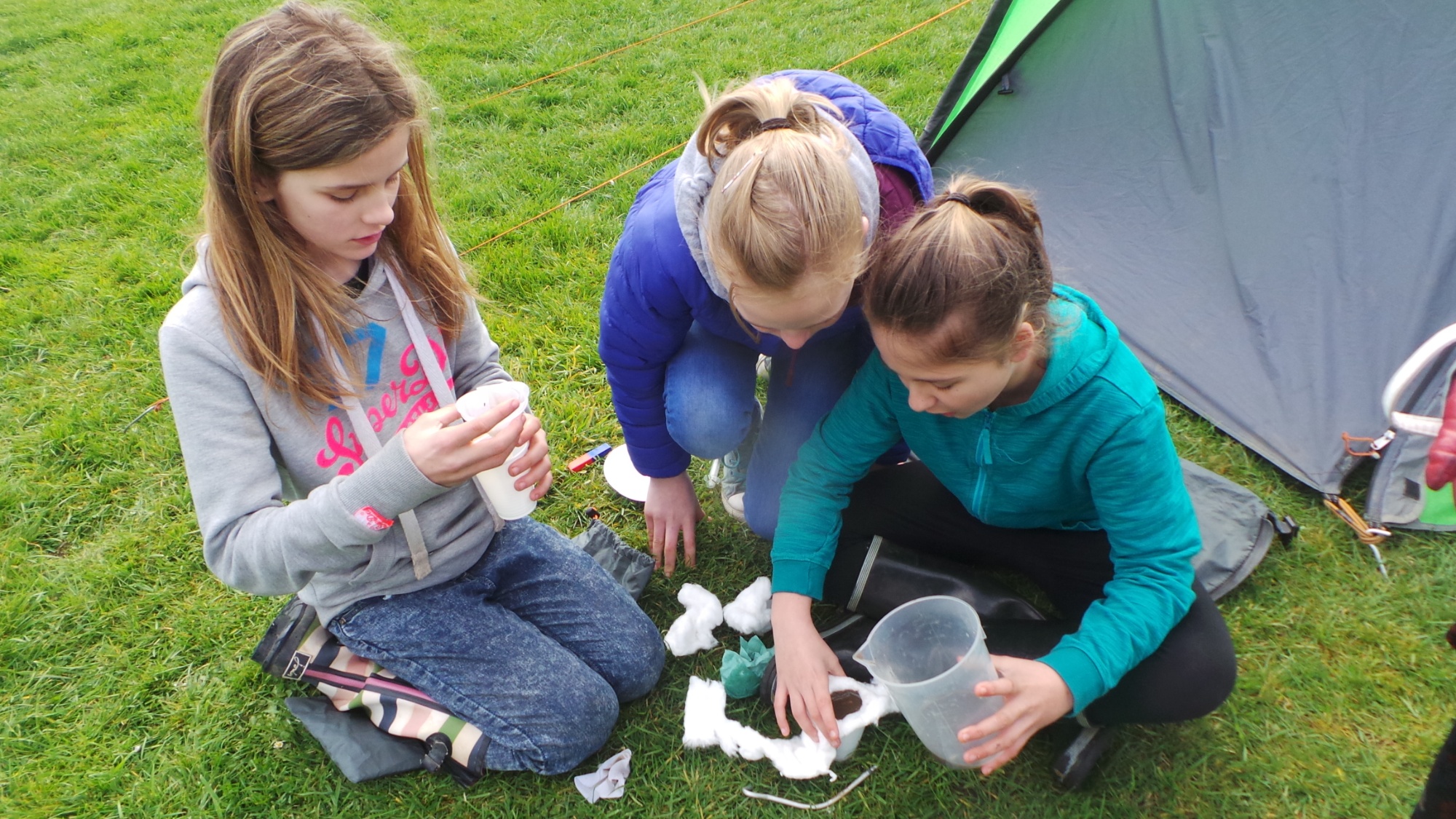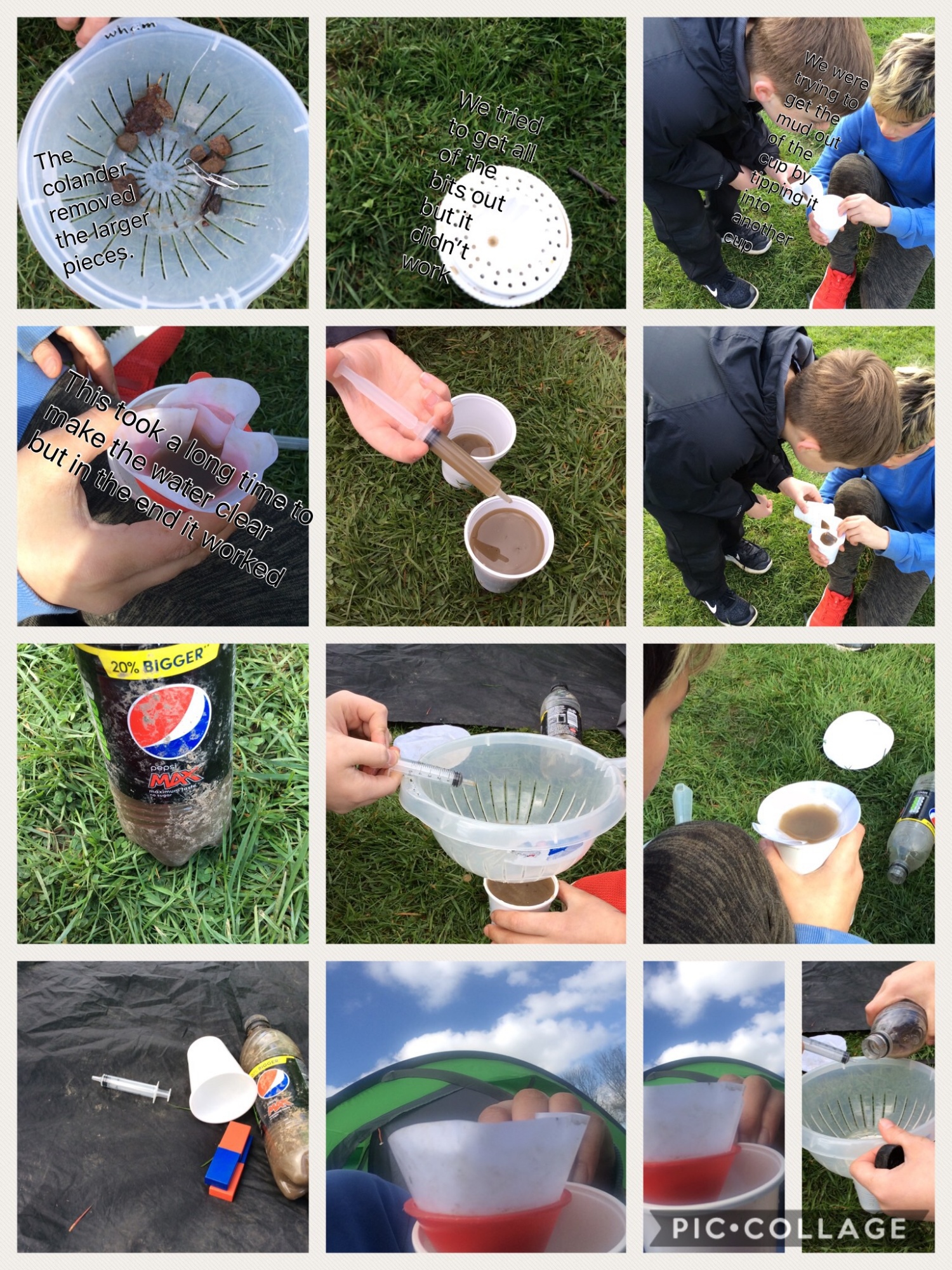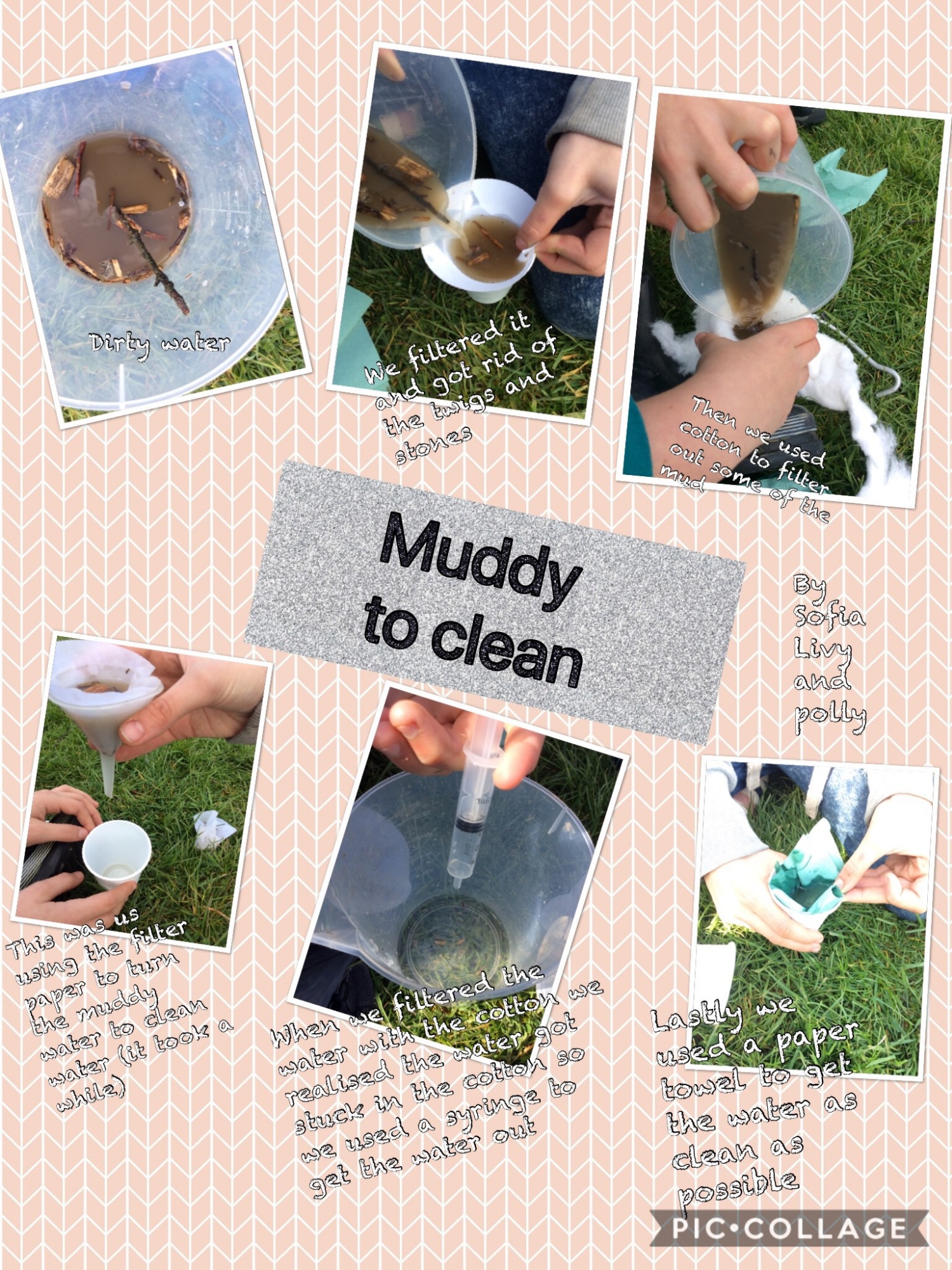 Dancefest and School Games Dance Festival
The children in Year 6 were lucky enough to be invited to the 'DanceFest and School Games Dance Festival', which was held at Baxter college.
As part of their 'Who do you think you are?' topic, the children have been studying dances from other cultures and identifying different features. They then used these movements to choreograph their own pieces before joining them together to create the finished piece. The children were outstanding ambassadors at the festival and thoroughly enjoyed performing in front of the other schools.
Time Traveller!
Year Six have been transported back to the times of Tutankhamun during this half term. Through a variety of activities, we have followed in Howard Carter's footsteps to discover more about the Ancient Egyptians, their customs and their legacies. To learn more about the discovery, we kicked off our topic by recreating Tutankhamun's tomb. We then became Howard Carter as we used torches to explore the tunnels and find the treasures hidden within!
Mummified Mackerel…?!
Through our history lessons and through our class book, 'Secrets of a Sun King', we learnt all about Egyptian burials and the traditions that had to be upheld, particularly when a pharaoh, like King Tut, died. One of the highlights of the topic was when we decided to test out the instructions for mummifying – on fresh mackerel! It was certainly not for the feint-hearted as we gutted the fish, removed its organs and packed it with salt before wrapping it in bandages. Just like the Egyptians would've done, we left the heart inside the fish as the Egyptians believed that this was the centre of intelligence and emotion, which would be needed in the afterlife. Our mackerels are currently busy mummifying in a very special area of the school and we'll keep checking on them for the next few months. Click on Year 6 photos to see more mackerel photos!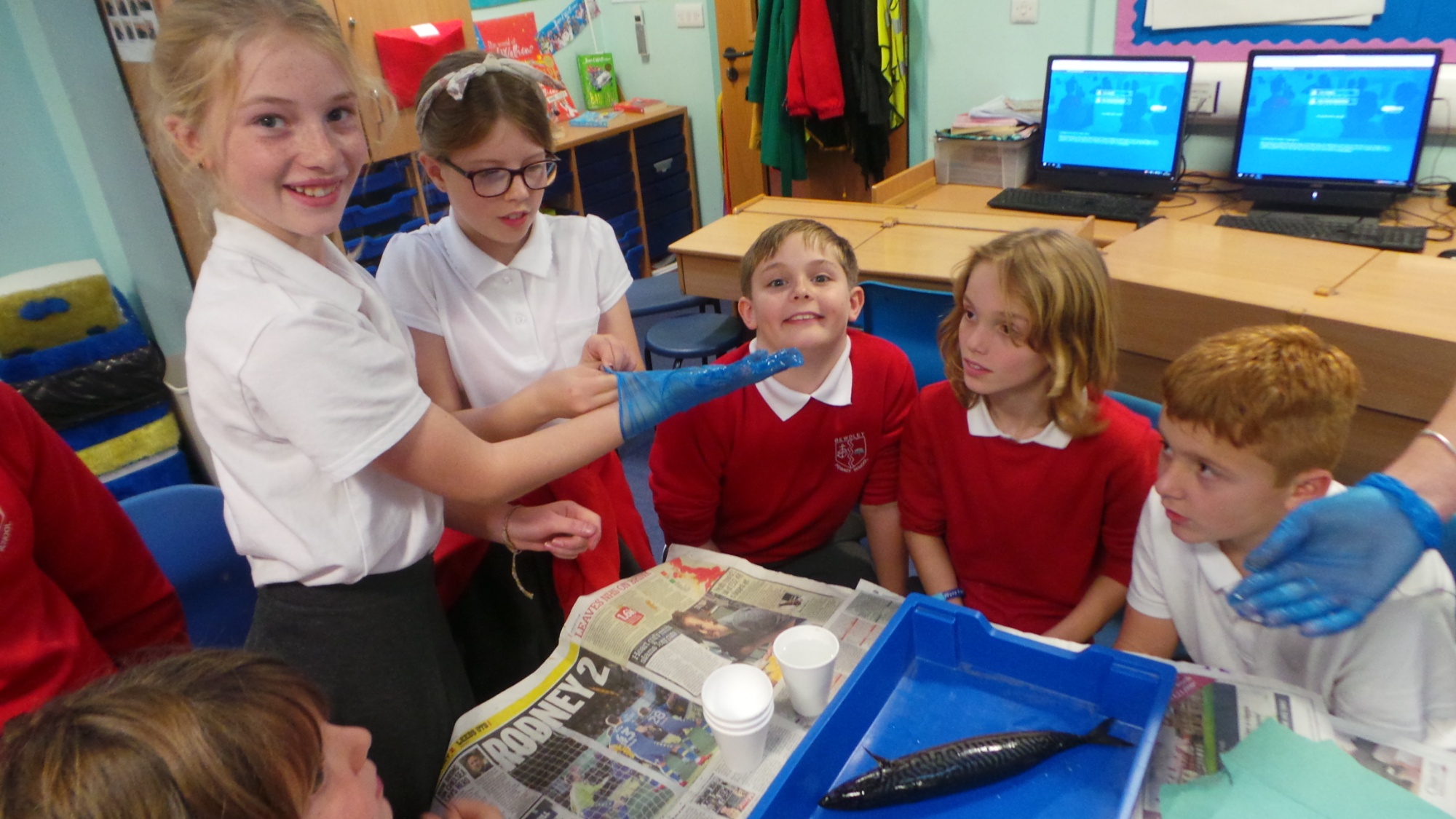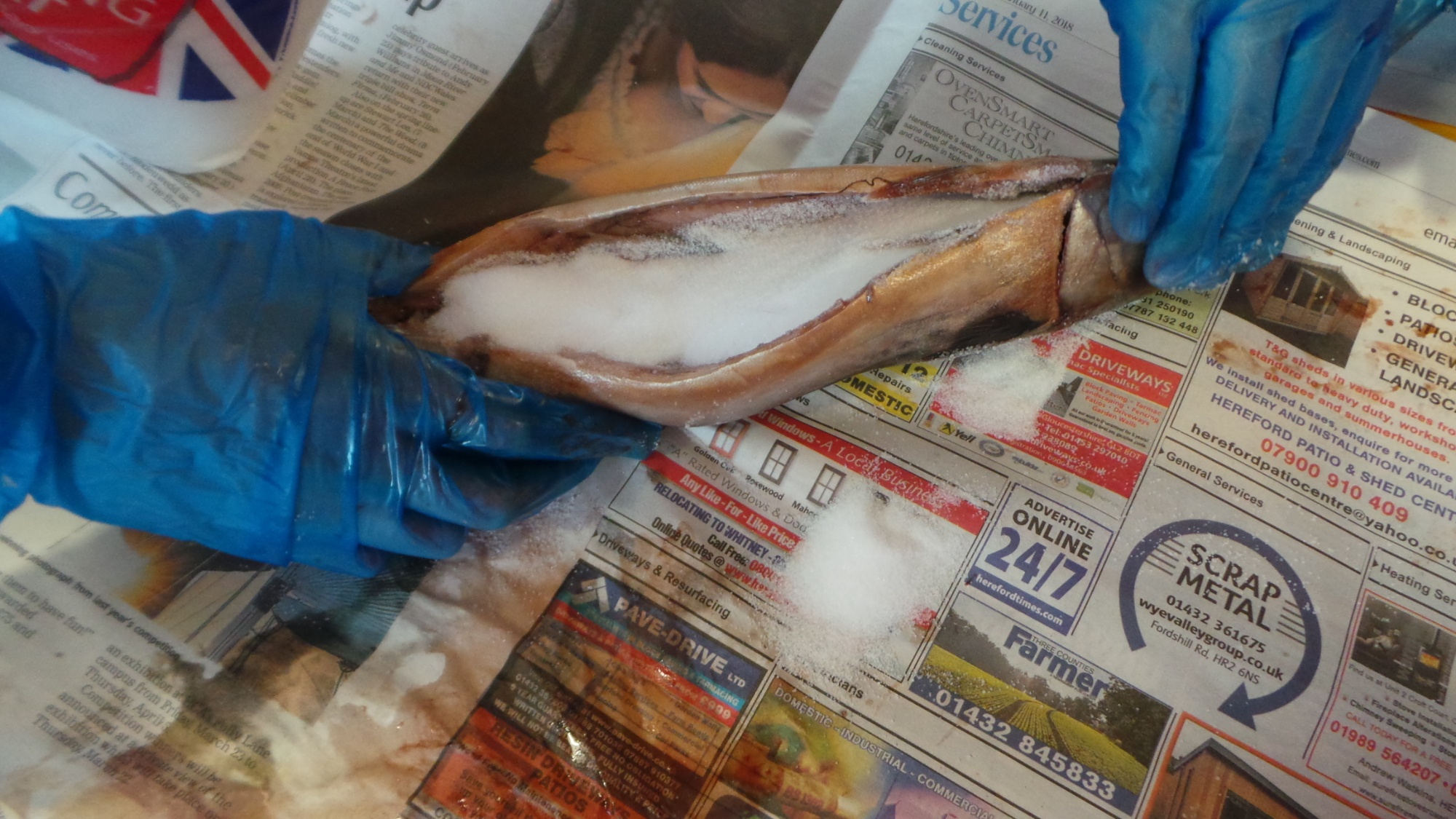 Who was Tutankhamun?
Our aim for the topic was for each of the children to create an explanation text and a history documentary which demonstrated all of the knowledge they'd acquired through the topic. We could not believe how unique and individual the different pieces of work were, particularly with the documentaries. We enjoyed news reports, re-enactments, formal documentaries, Lego recreations and a whole host of other formats. The children also used a variety of computing and technology skills to achieve their final products. A selection of the films are available for you to see here.
Healthier Diet = Healthier Heart
As part of our research into healthy diets, we investigated healthy snacks. After sampling sausage rolls, cheese and onion rolls, falafel, spring rolls and scotch eggs, we studied the food packaging and were shocked to find out how high the fat content was in many of them. We created our own version of the spring rolls which were not only healthy and full of vegetables but delicious too!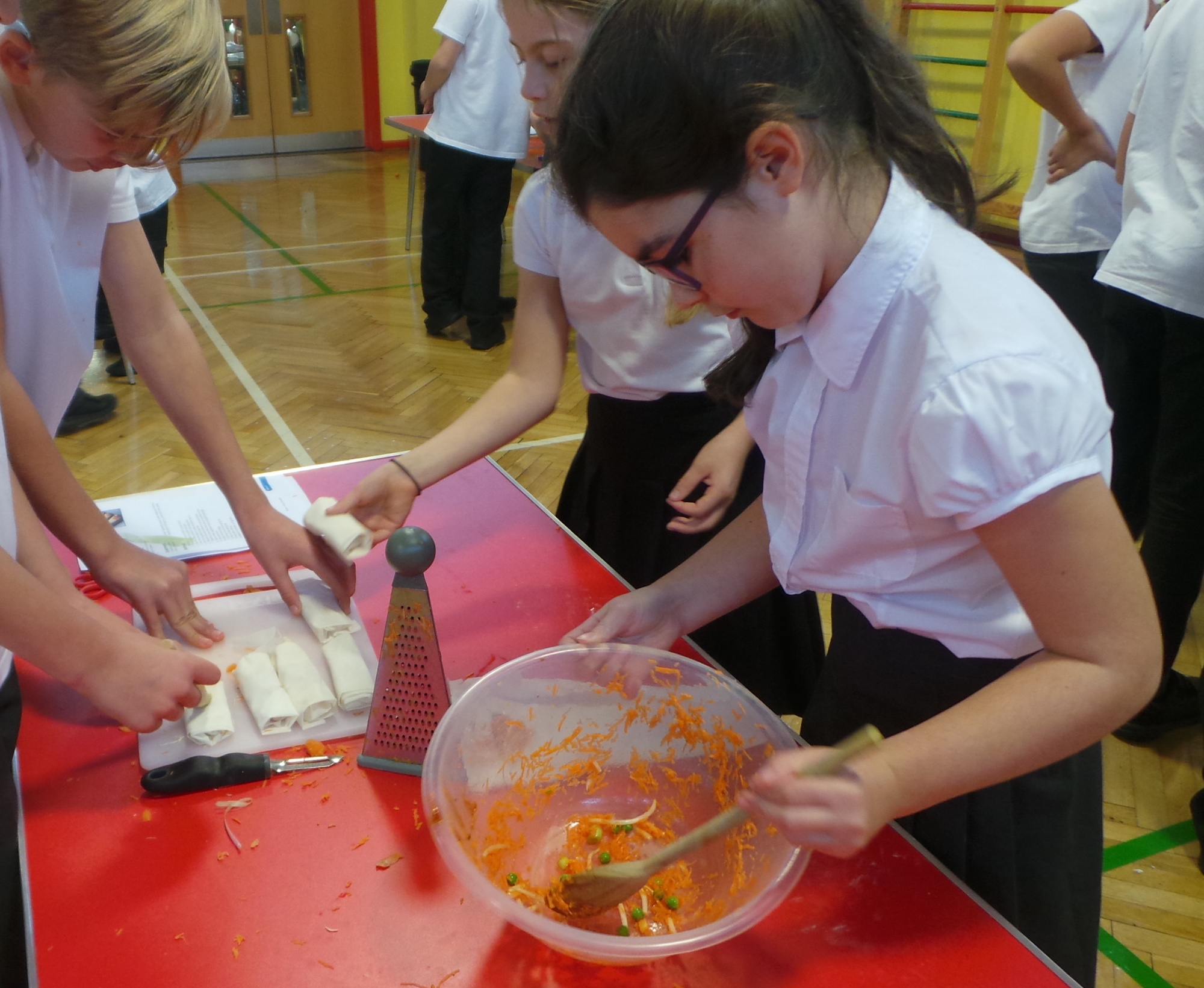 What does your heart look like?
Under the guidance of Mrs Leach, Year 6 were lucky enough to be part of a heart dissection at The Bewdley School. The heart that we dissected was actually a pig's heart, like the one used in the book, 'Pig Heart Boy'. A pig and a human heart have lots of similarities. For example, they're approximately the same size, they both have four chambers and the blood flows in the same way.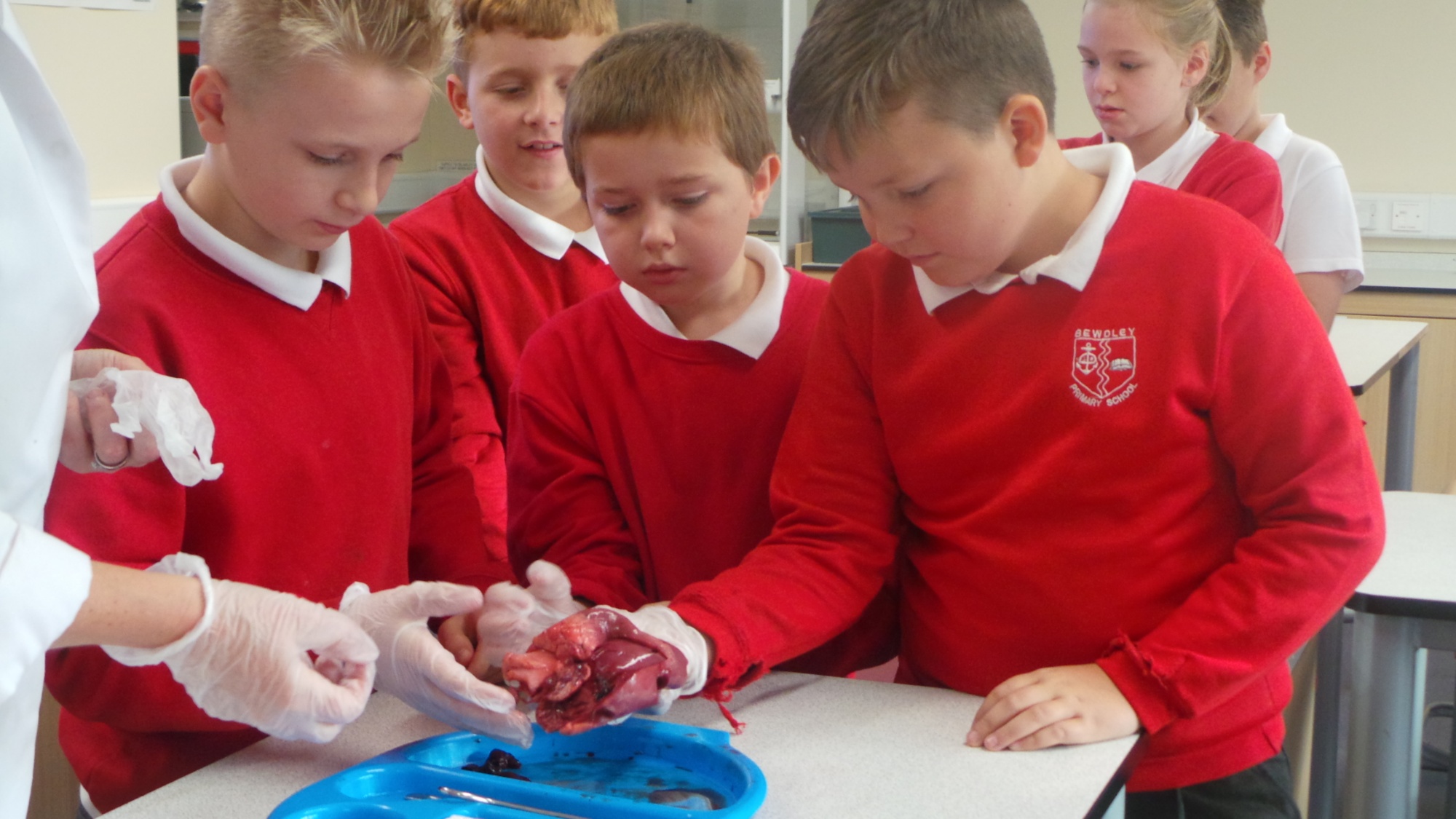 What is blood made of?
There are four main components of human blood: plasma, red blood cells, white blood cells and platelets. To show how these ingredients come together to make blood, we used water and yellow food colouring to represent plasma. We used hooped cereal and red food colouring as red blood cells. You might be able to spot the white marshmallows that represent white blood cells, along with the mini pompoms which were used as platelets. This lesson really helped us to visualise and remember the different components.
How does blood travel around the body?
For this particular lesson, the children worked together in teams to draw large diagrams of the human circulatory system and then re-enacted how blood travels by becoming blood themselves! They had to make sure that they were travelling in the right direction and making all the right stops in the correct order.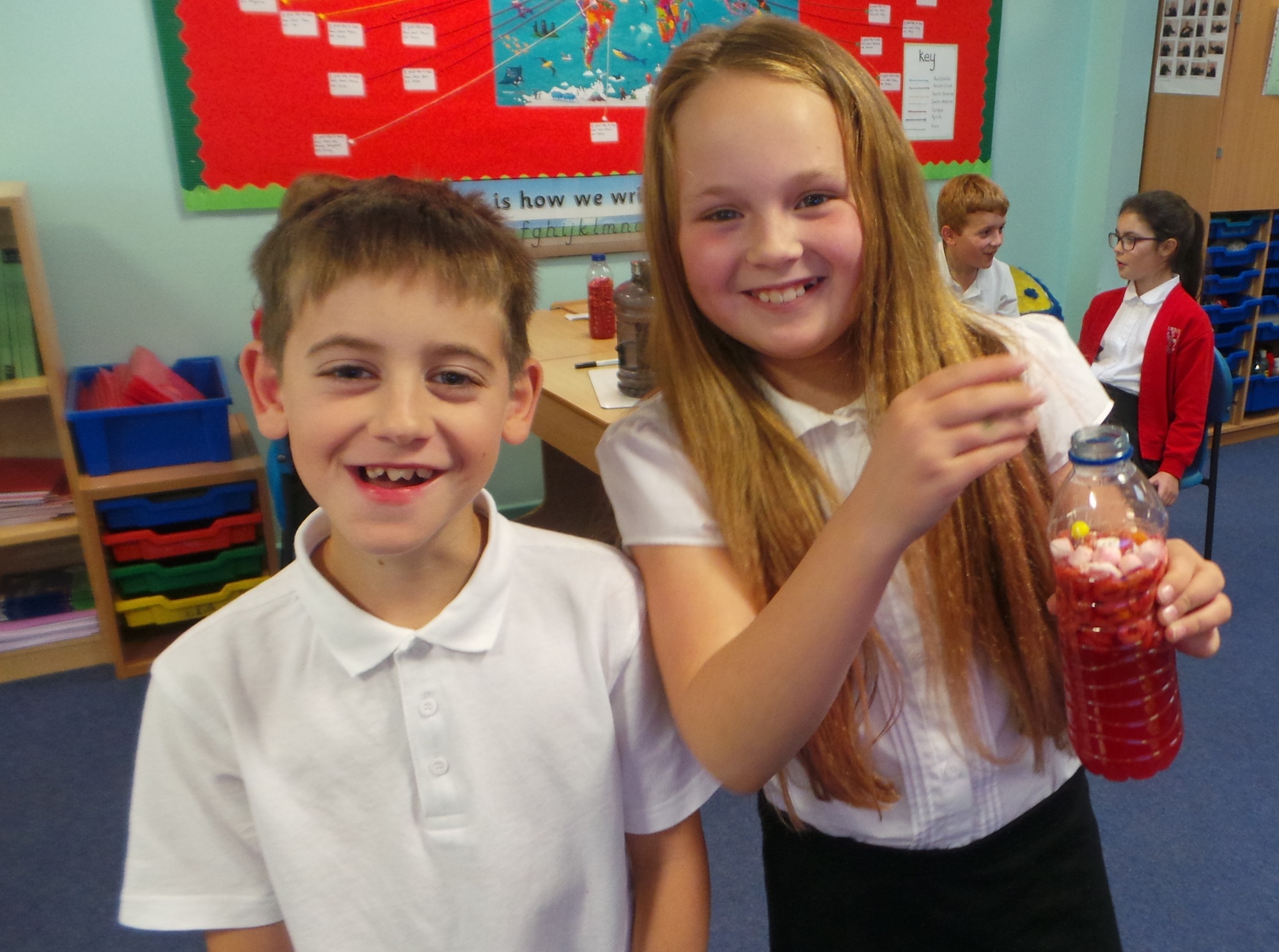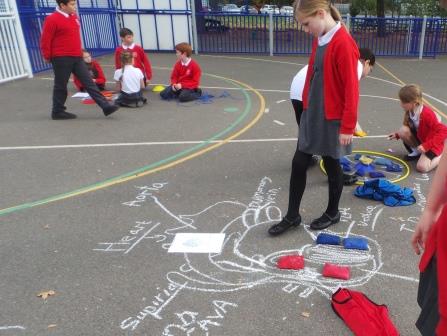 Mayan Mystery
Year 6 have been refining their research skills to become an expert in their chosen field. As 'experts', they have been designing and carrying out a lesson to teach their classmates about an aspect of the Mayans. So far we have had some amazing lessons! We have constructed Mayan pyramids and learned about why they were built, watched drama on Mayan sacrifice and played a board game to test our new knowledge and learned all about Mayan weapons and how they were used!
Masks made by the children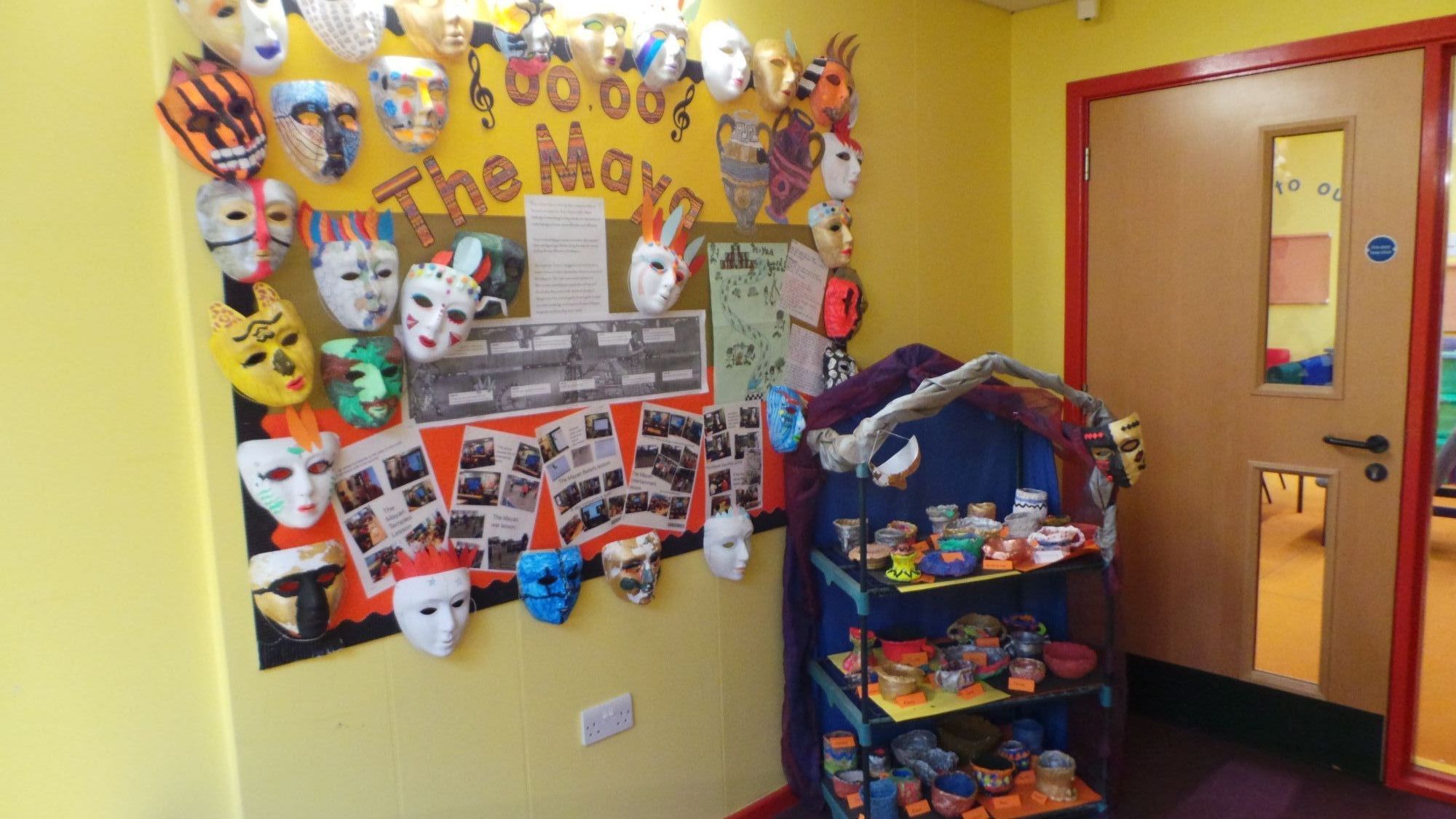 Year 6 have had a busy and fun start to the school year.We explored environment art in Forest School, inspired by the work of Richard Shilling and Andy Goldsworthy.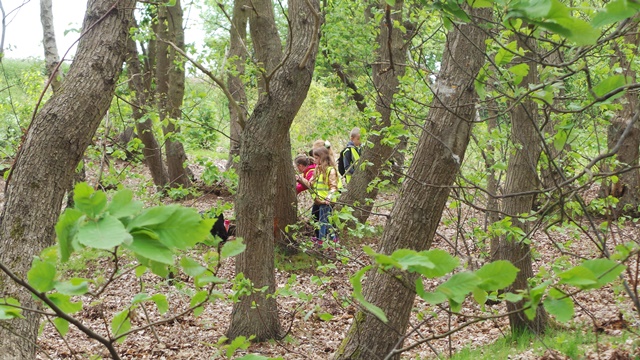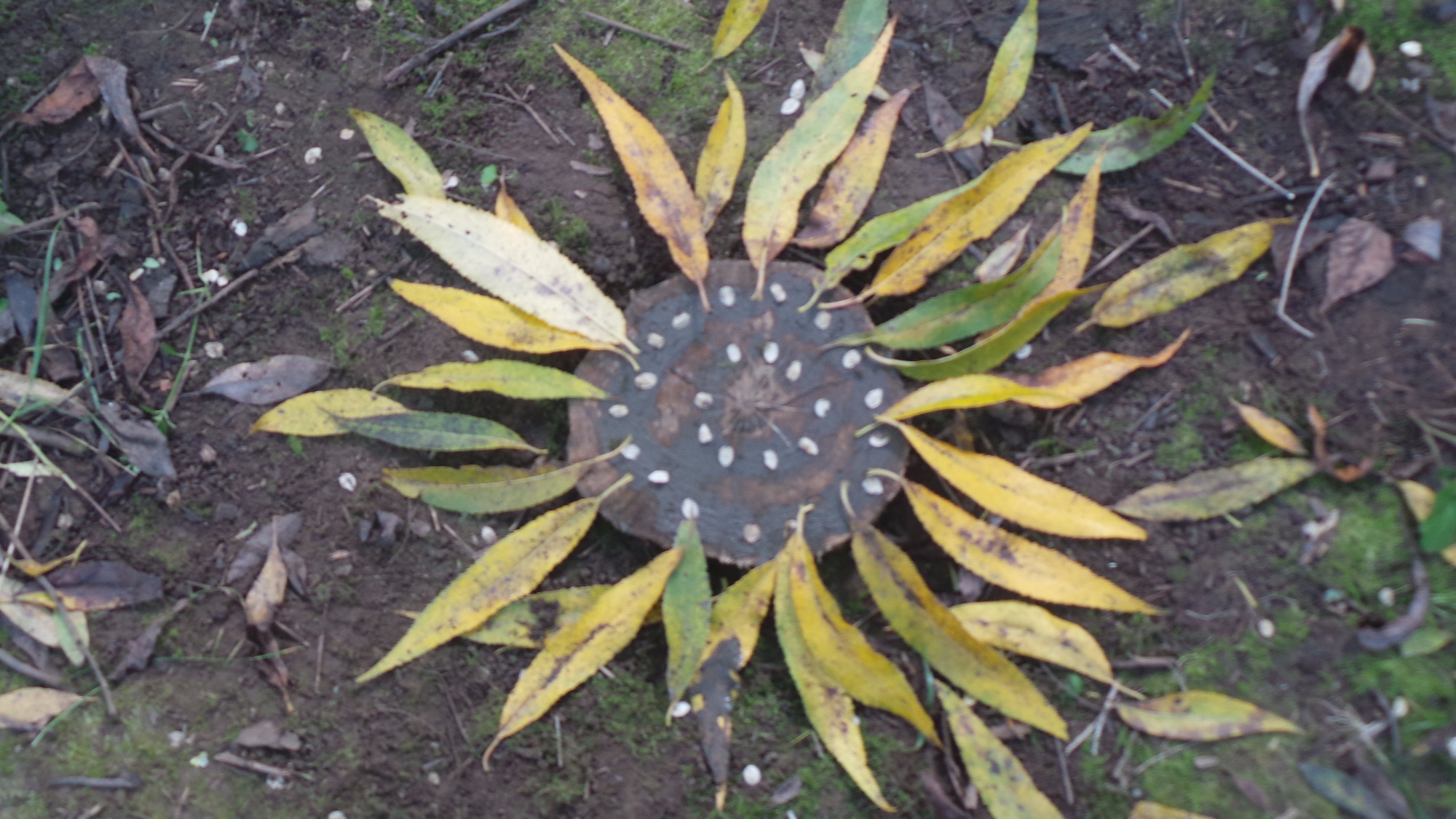 Year 6 also 'survived' a trip to the forest and the 5 mile walk back to school! We made shelters, explored art and SOS messages and attempted to make rafts that floated. Lots of fun and mud!