Year 5
Year 5 Activities
Below is a snapshot of what Year 5 have being doing in school. Click on Year 5 photos to see more photos and details.
Art and DT
As part of their Plastic Pollution topic, Year 5 have been sketching, colouring and painting different sea creatures and their features. They have focused on sketching lightly, shading and combining colours and tones. This then led them onto designing their own sea creature made of felt. After practising various stitch types, the children selected their favourites and began to use these to bring their sea creatures to life!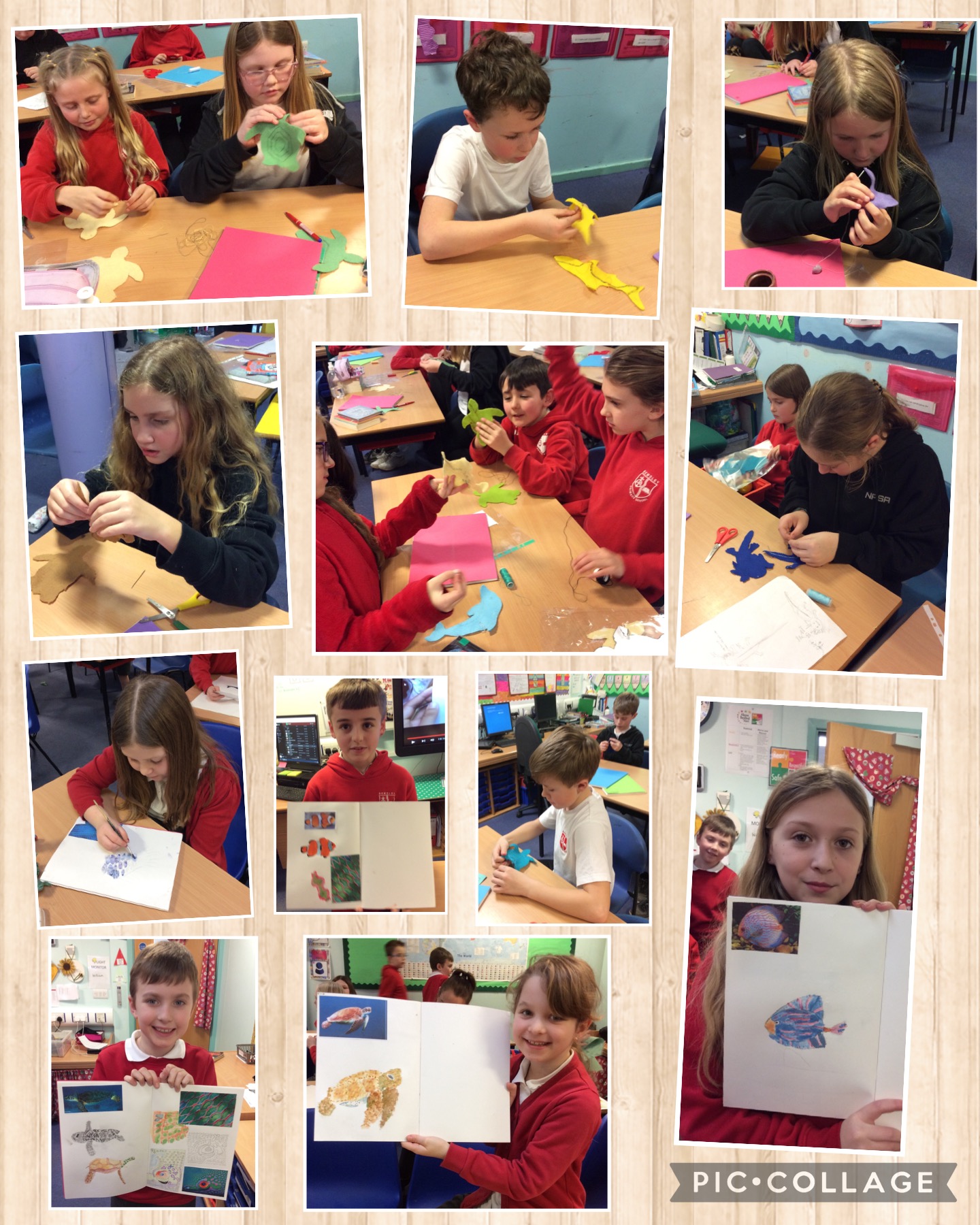 Envirosort Visit
Year Five absolutely loved their trip to Envirosort this week as part of their 'Plastic Pollution' topic. The children enjoyed learning more about the process of recycling, seeing it in action and re-enacting each stage. They are now ready to take on the challenge of saving the planet, one plastic bottle at a time!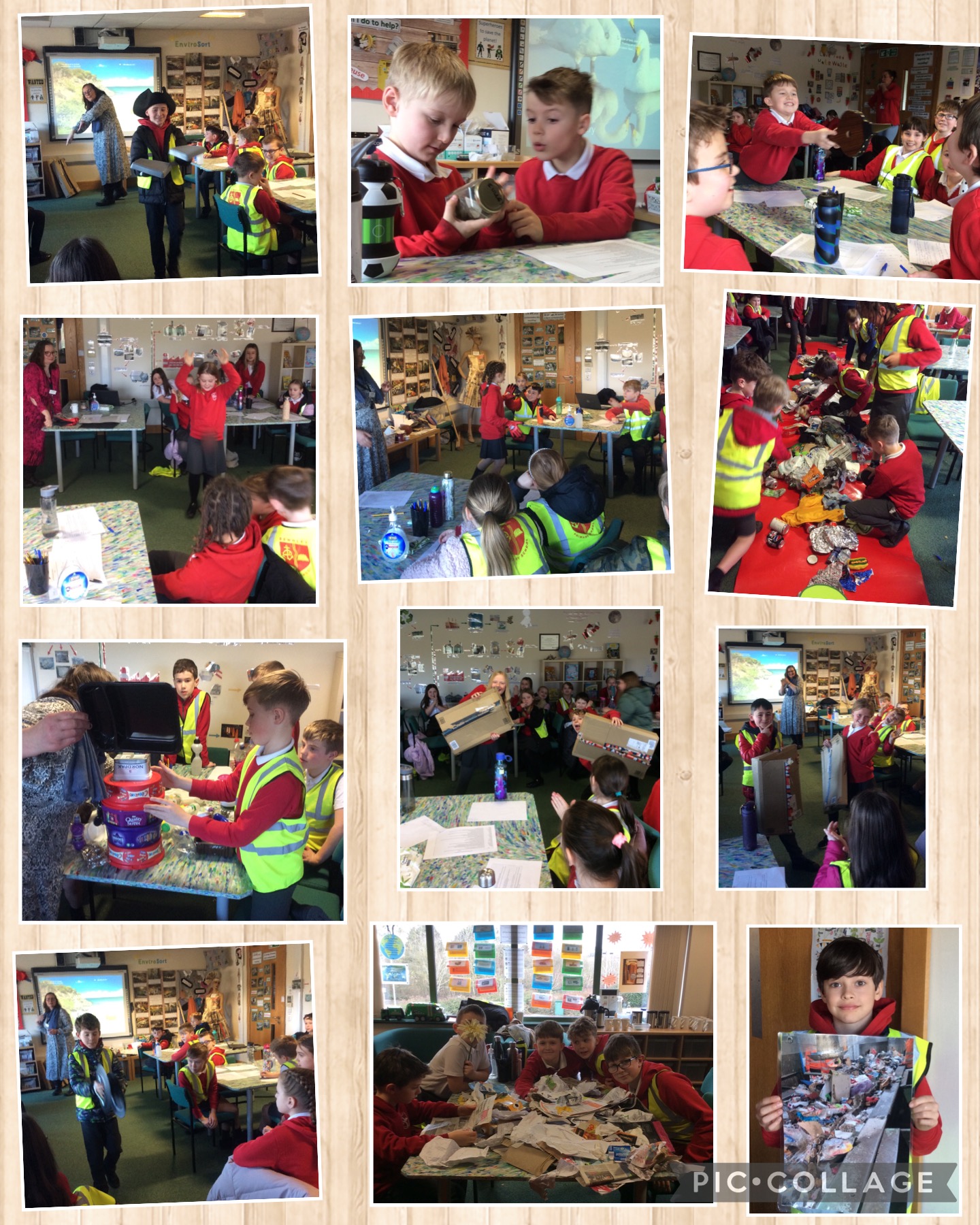 Music
Our Year Five parents and carers are bracing themselves, as the children are just days away from bringing home their very own ukuleles! Over the last two weeks, Lewis and Rowling classes have been learning the basic skills including: tuning their instrument, strumming and picking. This is all in preparation for them to learn a range of songs, ready to perform them to an audience. The children's enthusiasm for the lessons suggests we're in for a real treat!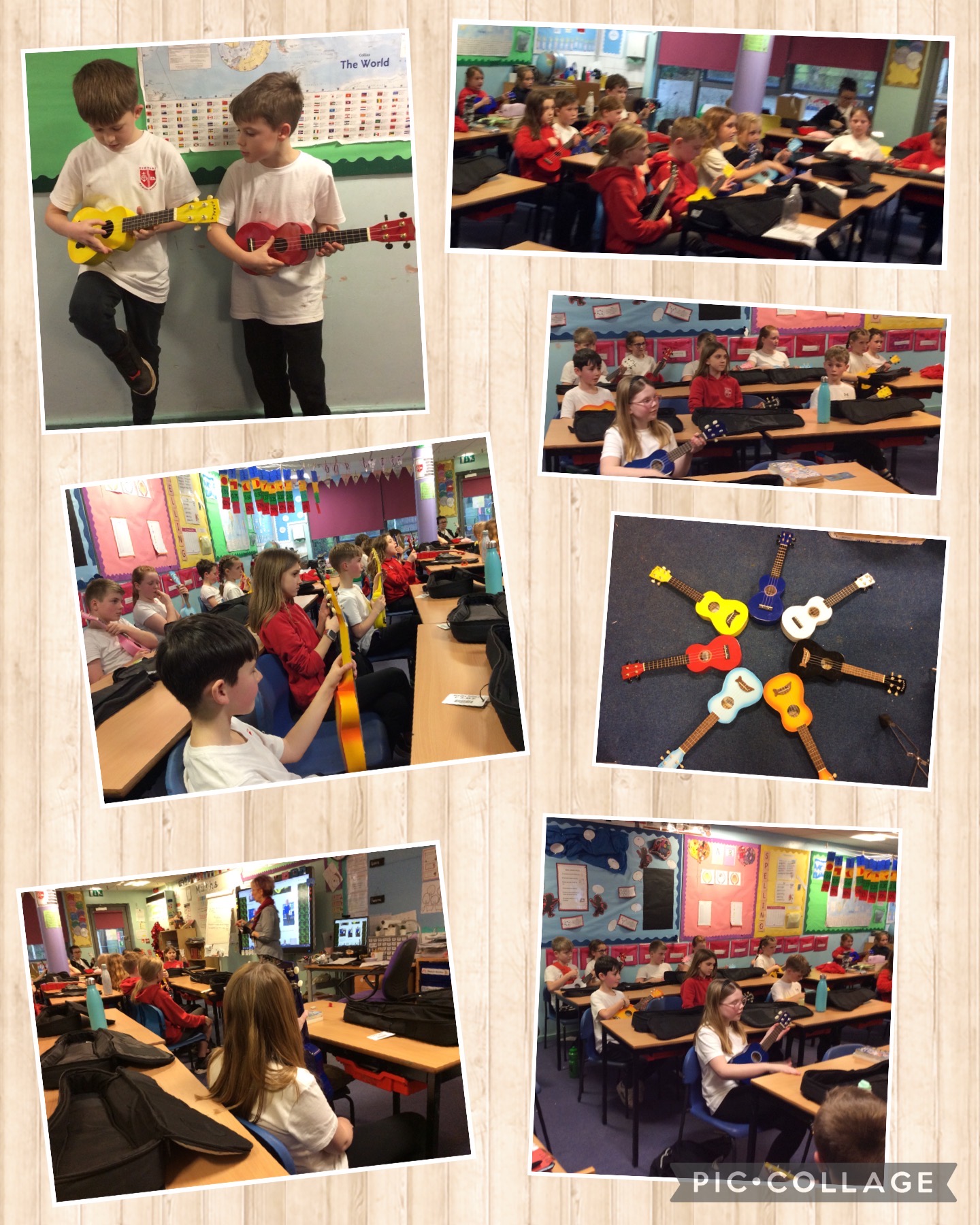 Athletics Tournament
Using the skills they've been honing in their PE lessons this half-term, Year 5 held an inter-house athletics tournament this week. They held a range of different events including hurdles, long jump, javelin, relays and long distance running to find their winning team. Congratulations to Blackstone who won the competition, followed by Wyre, with Severn and Hawkbatch sharing third place.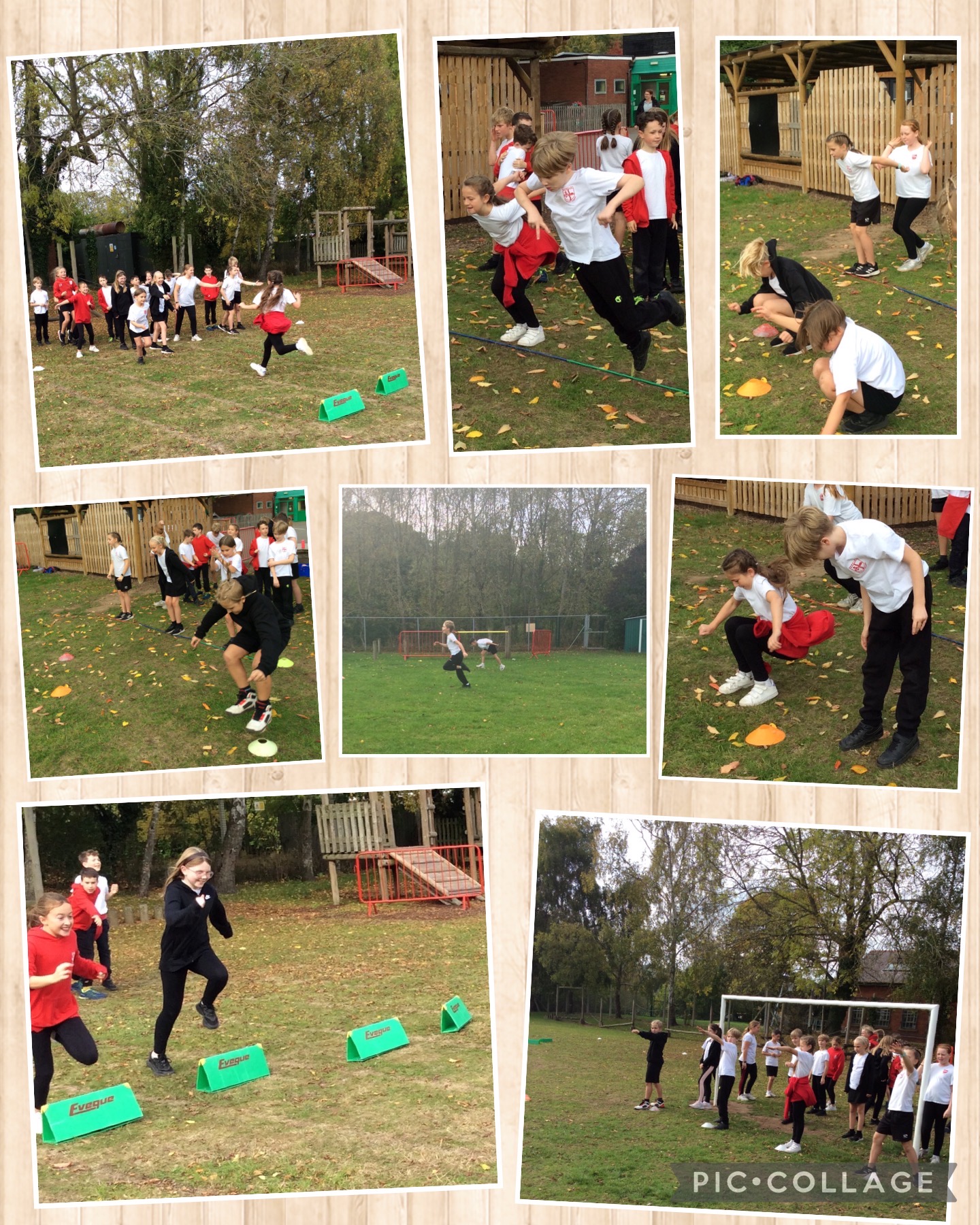 Weaving
Year 5 travelled back in time to the Classical Age to explore some of the activities typically carried out by the children of Ancient Greece. They were surprised to learn that only the boys, in Athens and Sparta, were allowed to attend school, whilst the girls were forced to stay at home to learn housekeeping skills, such as weaving. The children then attempted this themselves, which had mixed reviews!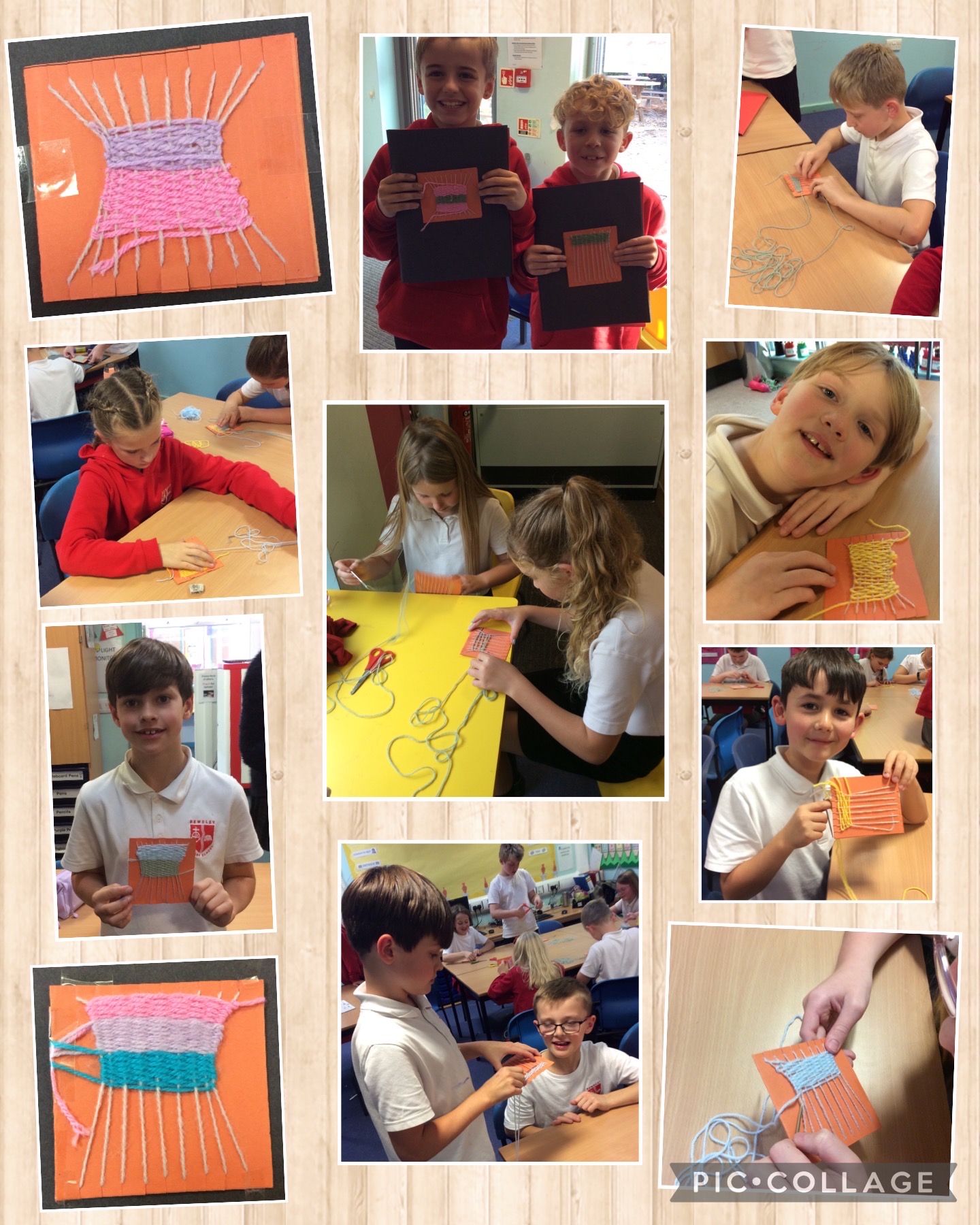 Maya Topic
To complete their Maya topic, Year 5 have created traditional wall hangings ready for a fabulous new display. After looking at artwork by Dan Fenelon, the children worked in teams to paint their backgrounds ready to print their repeated patterns. They used adhesive foil and matchsticks to create a relief on their printing plates to bring their patterns to life! Using the ink and rollers, they printed their patterns and, finally, added further detail using acrylic paint pens. No doubt you'll agree, the finished pieces are outstanding!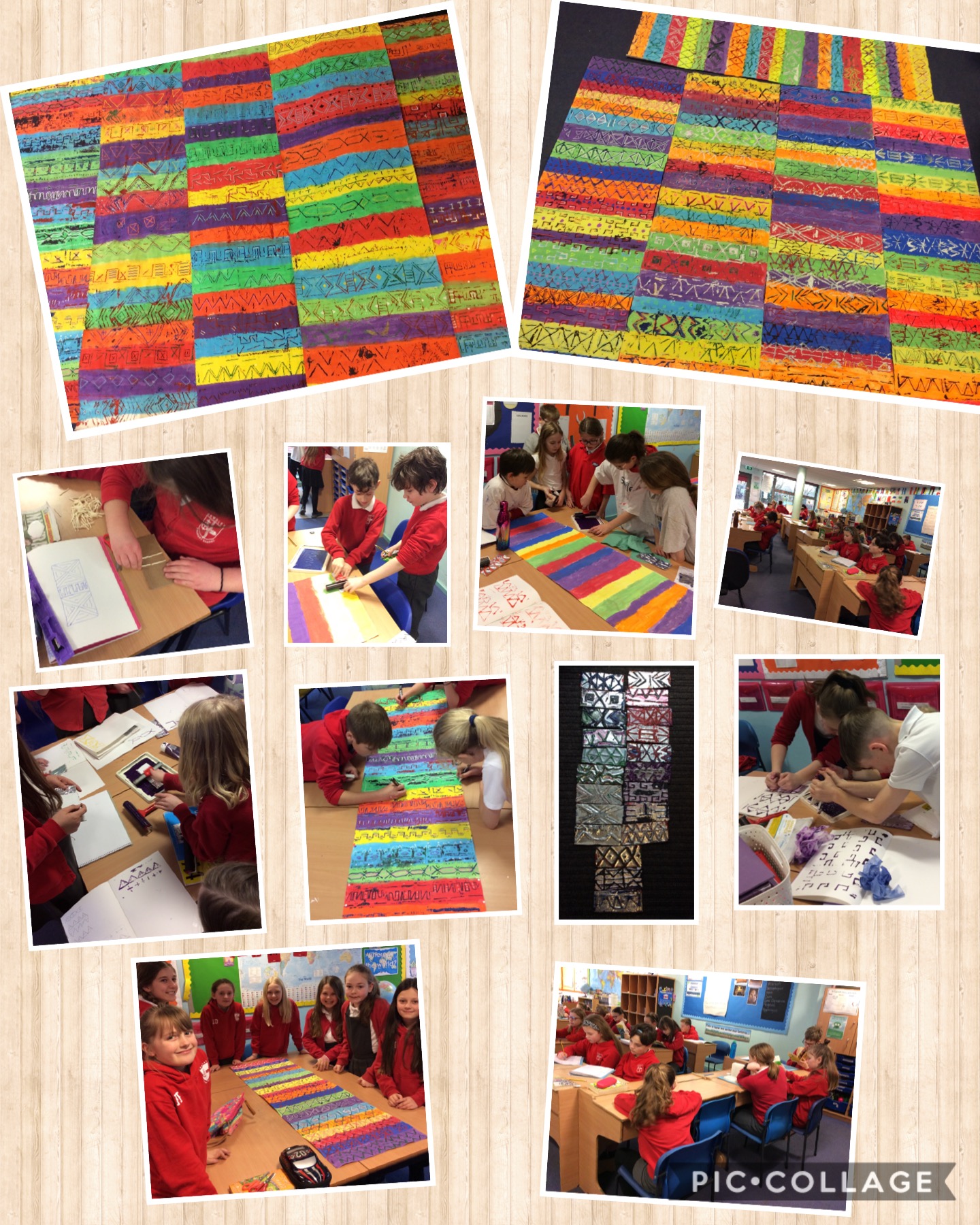 Geography
To mark the start of their geography work, Year Five became experts on the earth by locating the seven most important divisions of the planet! They used a range of geographical resources, including maps, atlases and globes, to identify the different hemispheres, tropics and poles. They then labelled these key areas on their own balloon models of the earth ready to be displayed in their classrooms!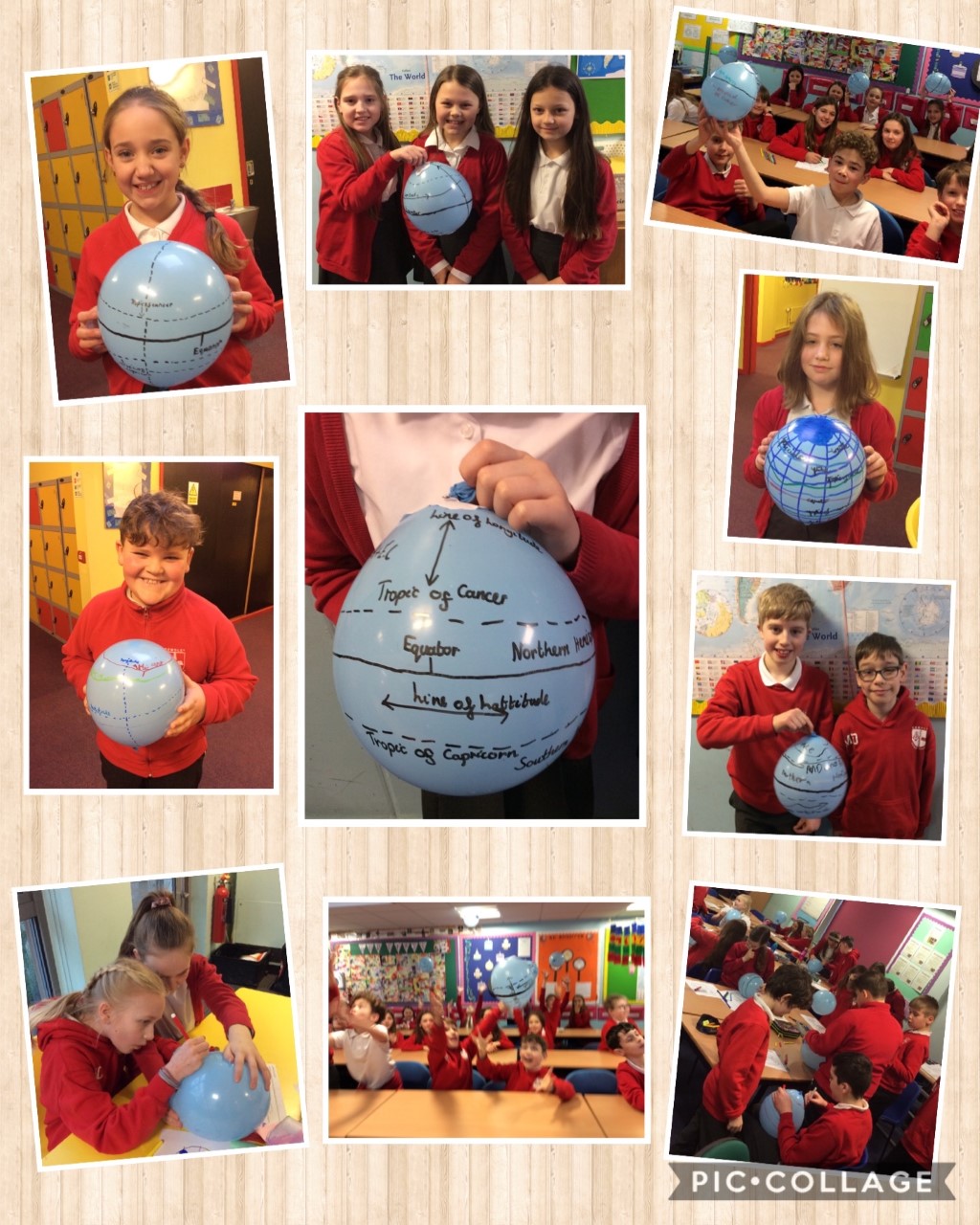 Plastic Pollution
Our Year Five pupils have become enthusiastic eco warriors as part of their topic, Plastic Pollution. They were focusing on plastic pollution in the sea and the negative impact that humans are having on wildlife. To share their message, they produced a thought-provoking display in school which is both spectacular and creative. The children's hand sewn felt sea creatures have been hidden within the plastic bags and other rubbish to show the impact that thoughtless littering is having.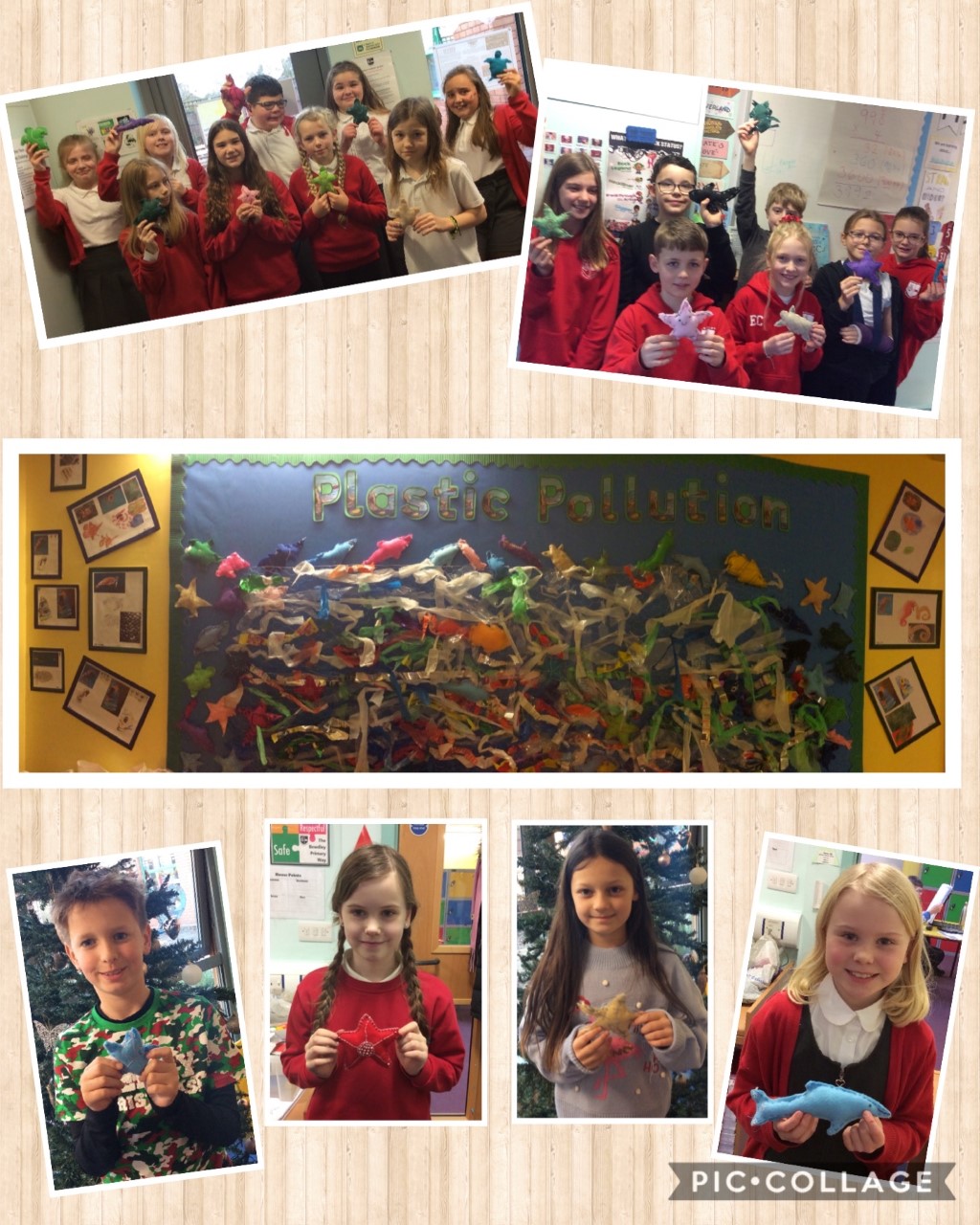 Visit to Envirosort
As part of their 'Plastic Pollution' topic, Year Five were lucky enough to visit the Envirosort plant which receives, sorts and despatches the recycling which is collected from households throughout the county. The children really enjoyed learning about the process of recycling and seeing it in action and they are now ready to take on the challenge of saving the planet, one plastic bottle at a time!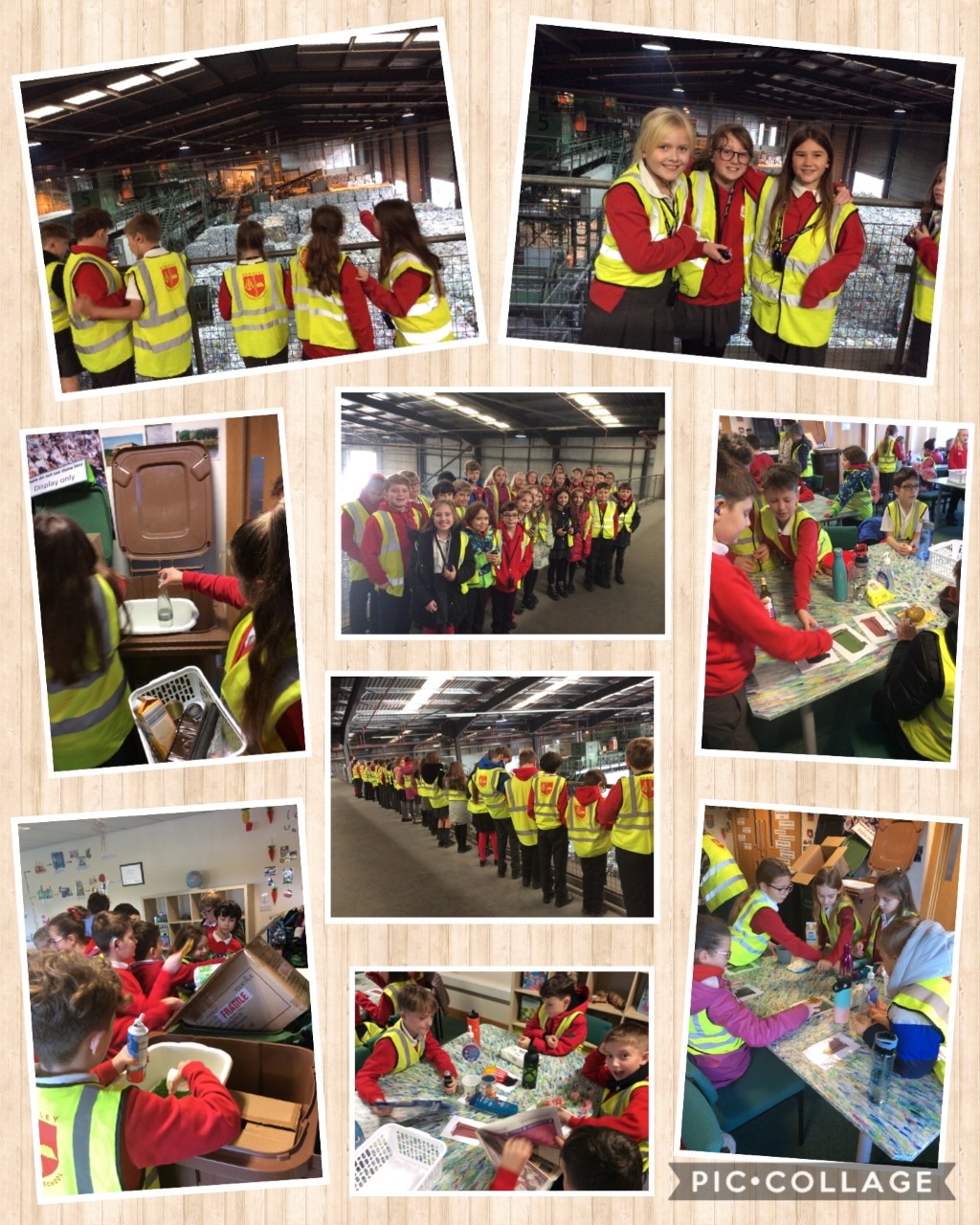 Plastic Pollution Topic
As part of their Plastic Pollution topic, Year Five have been sketching, colouring and painting different sea creatures and their features. They have focused on sketching lightly, shading and combining colours and tones. As you can see, the children are very pleased with the results!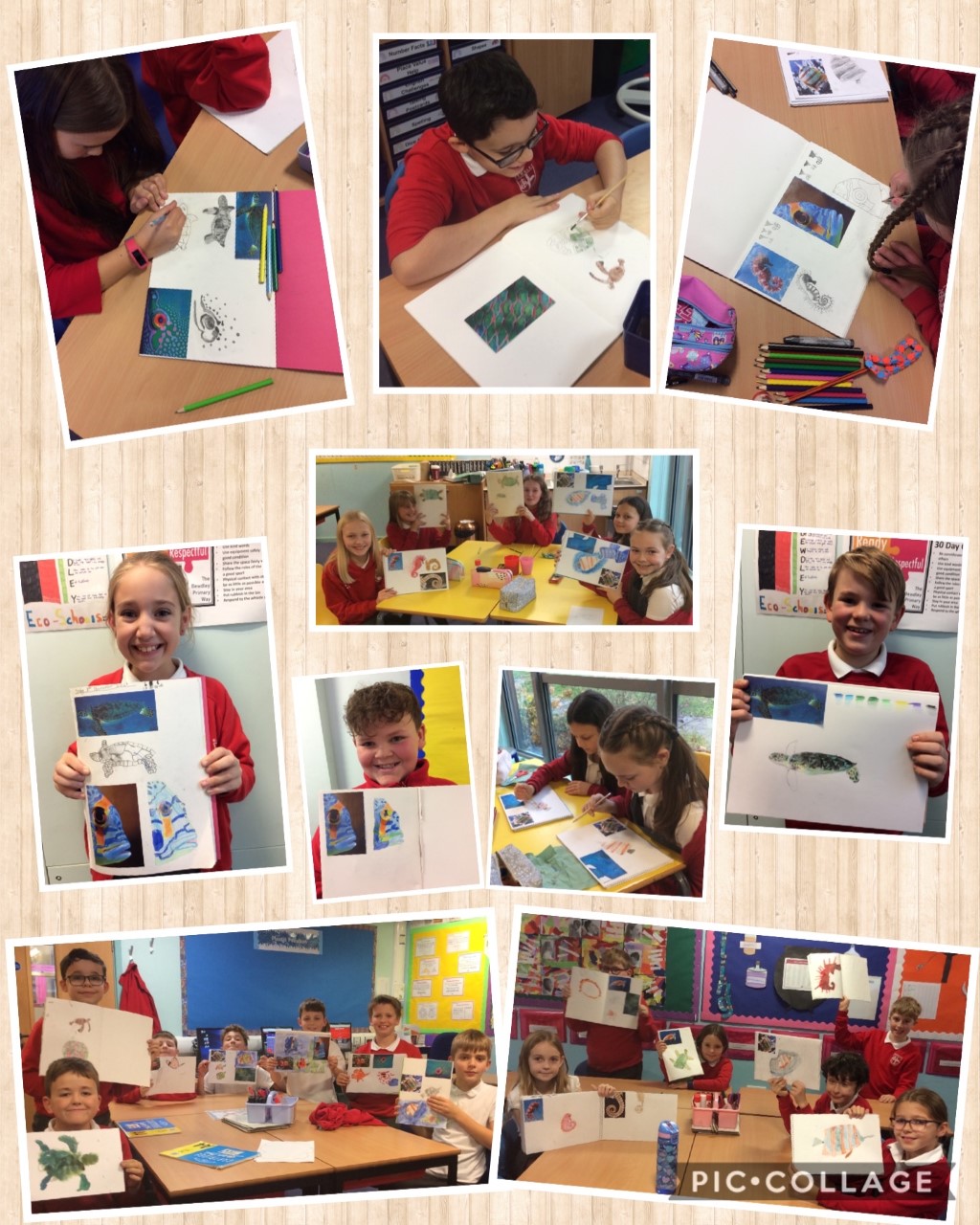 Ancient Greeks
Year Five are loving their first topic of the year, all about the Ancient Greeks! They have been busy researching what people would have worn in Greece, all those years ago, and have designed and made their own chitons! They were also very surprised to find out that school involved little reading, writing and maths and instead was packed full of hunting, wrestling and weaving - some of which they've been practising in school this week!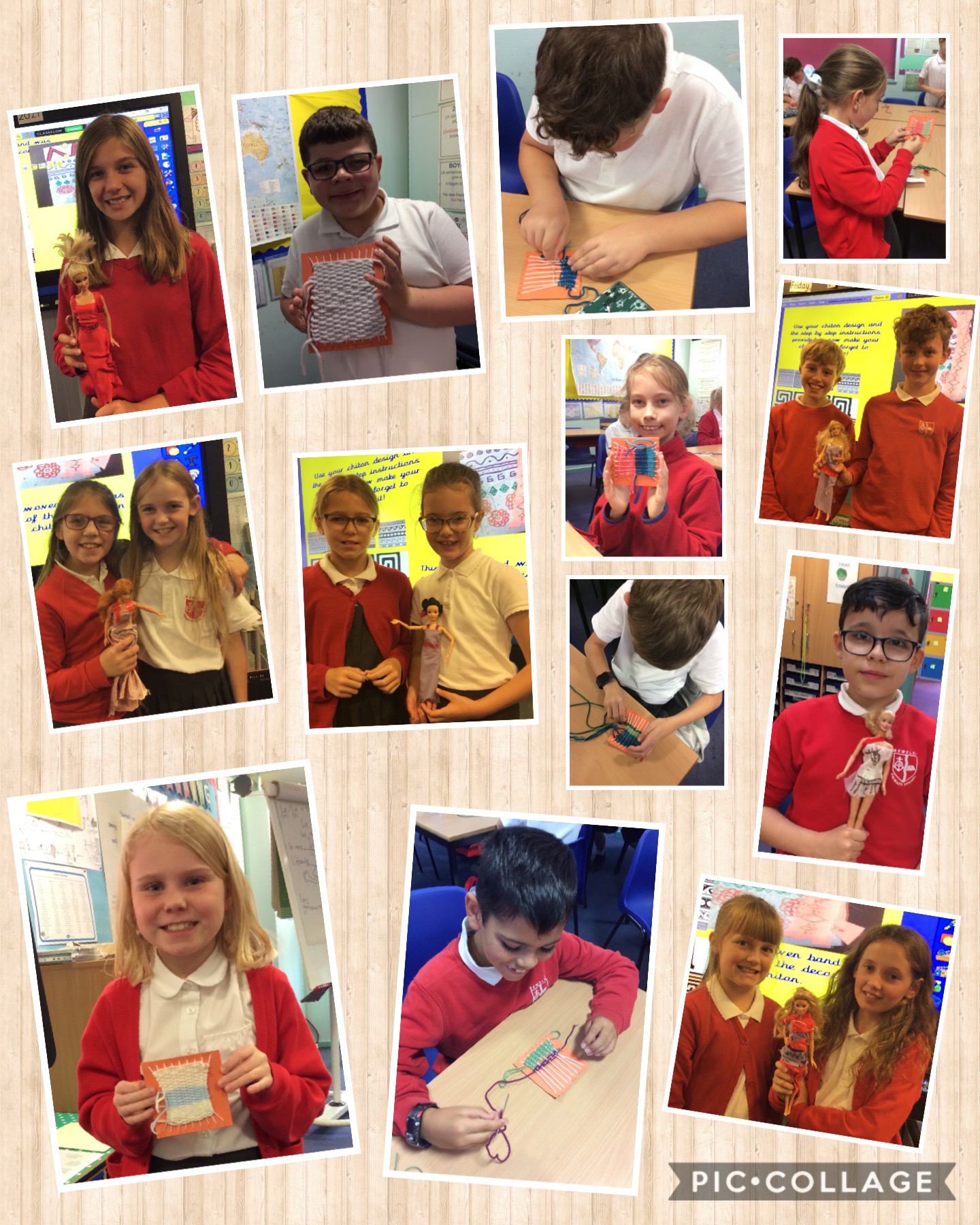 Art inspired by the Stone Lion
Year Five have been inspired by their book, 'The Stone Lion', to produce the most incredible artwork. They used tracing techniques to create symmetry in their work and then added colour and texture using a range of different materials. We're sure you'll agree they're a roaring success!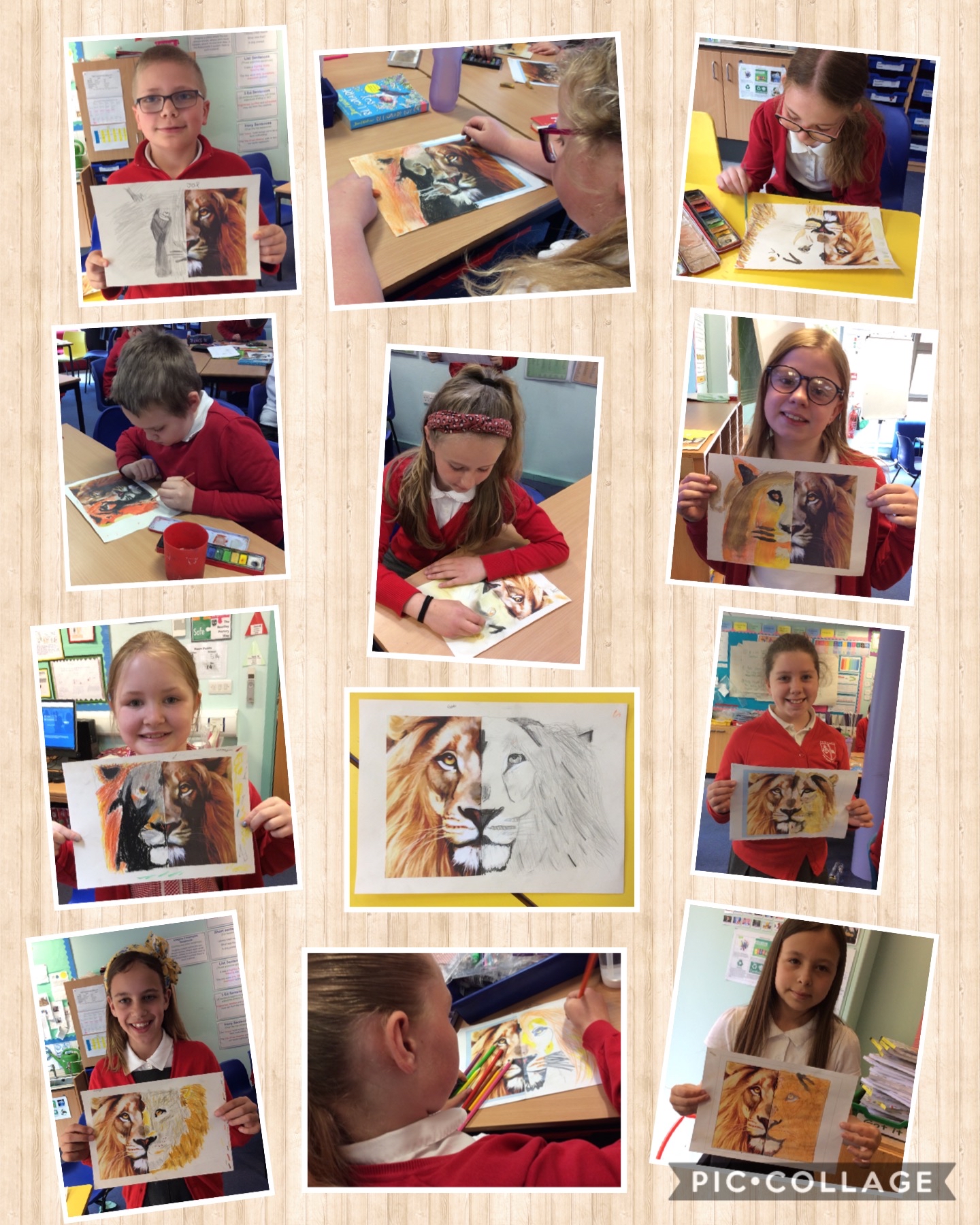 Manor Adventure
The Year Five children were a little late leaving for Manor Adventure... about 11 months late, in fact! We are so pleased that the first of this year's residentials is finally underway!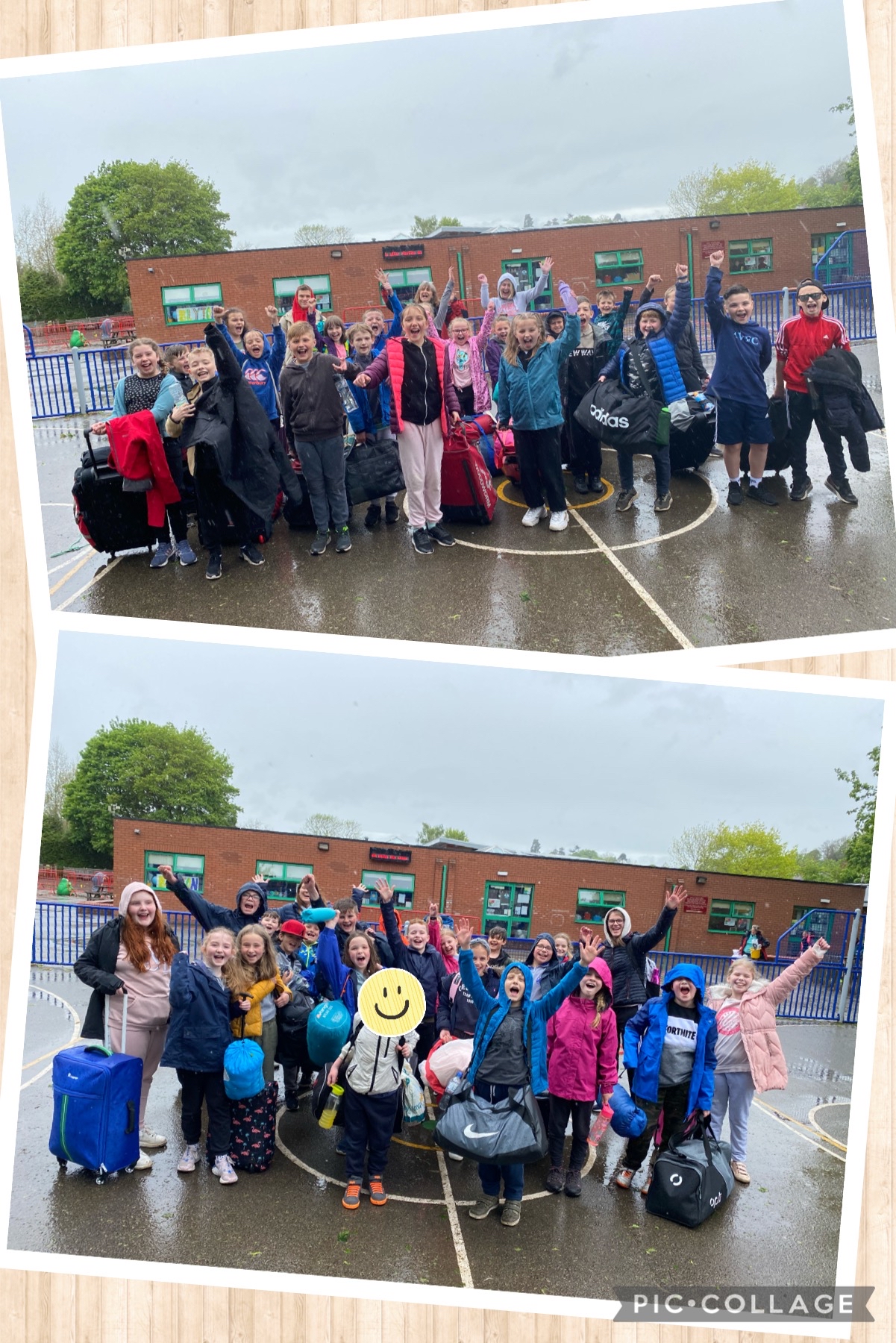 Chalk Pastels
Did you know that the different styles and patterns on Greek pottery can often indicate which period of Ancient Greece they were made in? Well, our Year Five children do because they've been using secondary sources to inspire them to create their own designs using chalk pastels!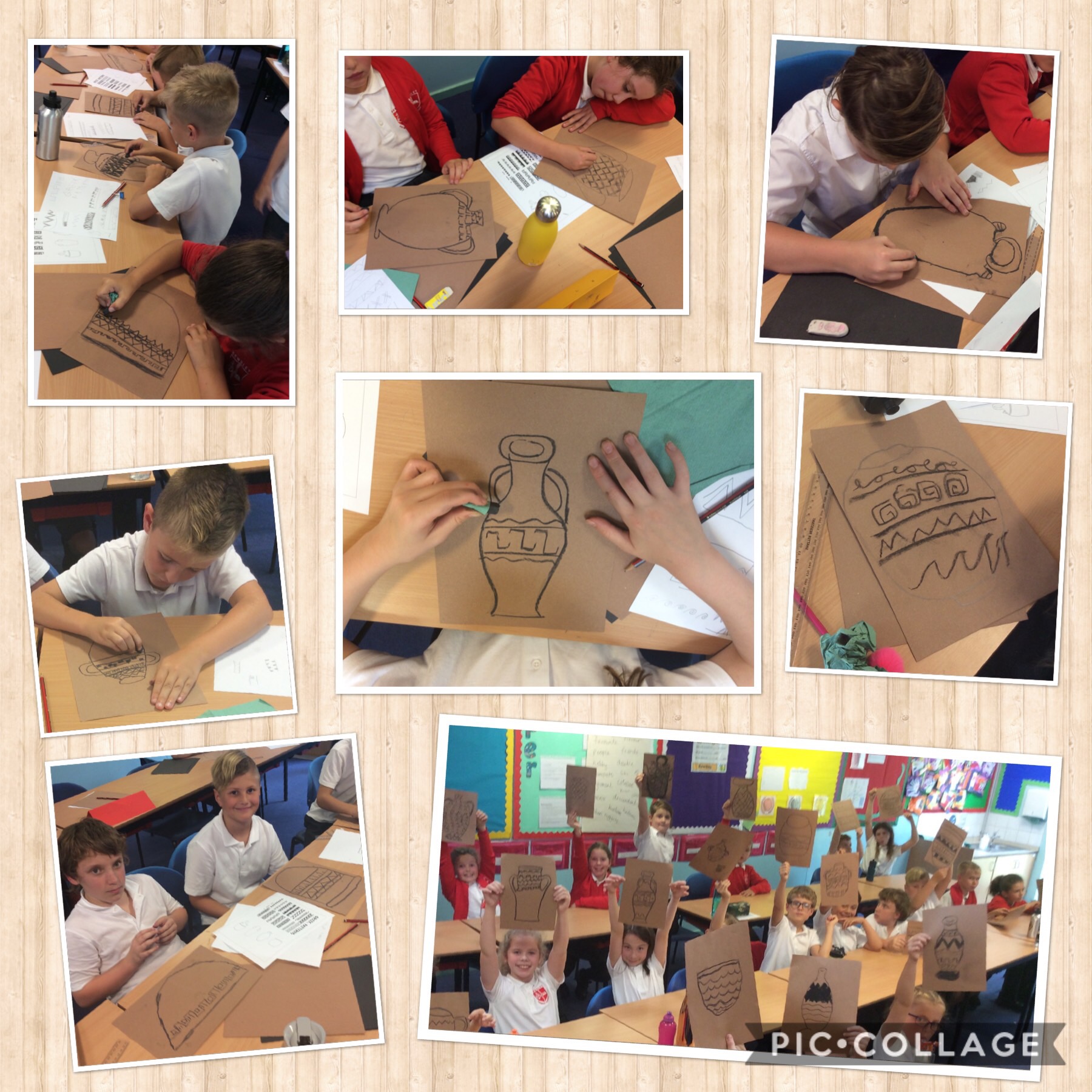 Potions
The children in Year Five have been having a wizard time lately, with all their fantastic literacy and potion work. Judging by the fabulous work they've been producing, some of our children will be receiving their invitations for Hogwarts any day now!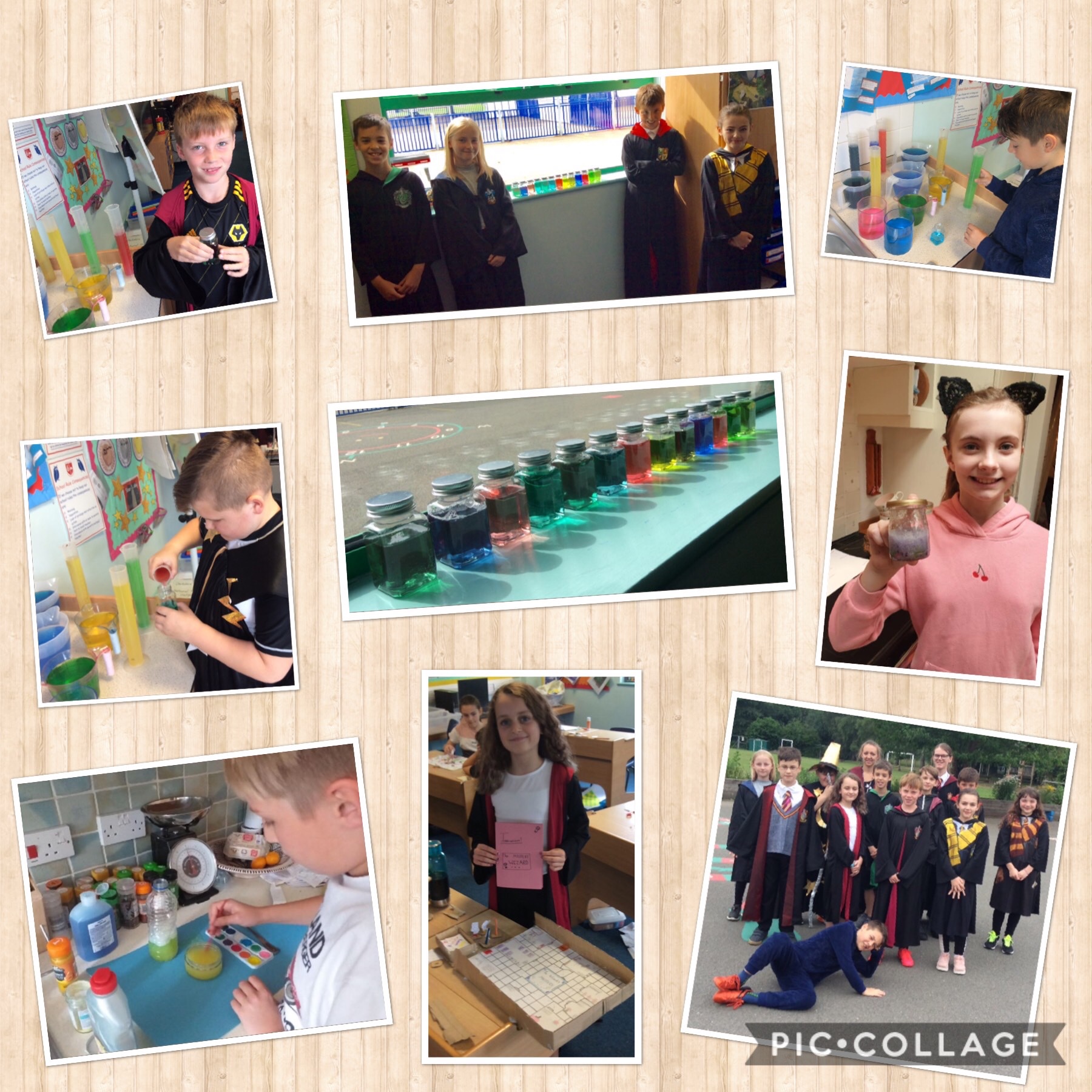 Artwork
The home-learners from Year Five have been learning more about artists Andy Warhol and Wassily Kandinsky, including their styles, techniques and inspiration. The children then created their own pictures in the style of their chosen artist, using a format of their choice!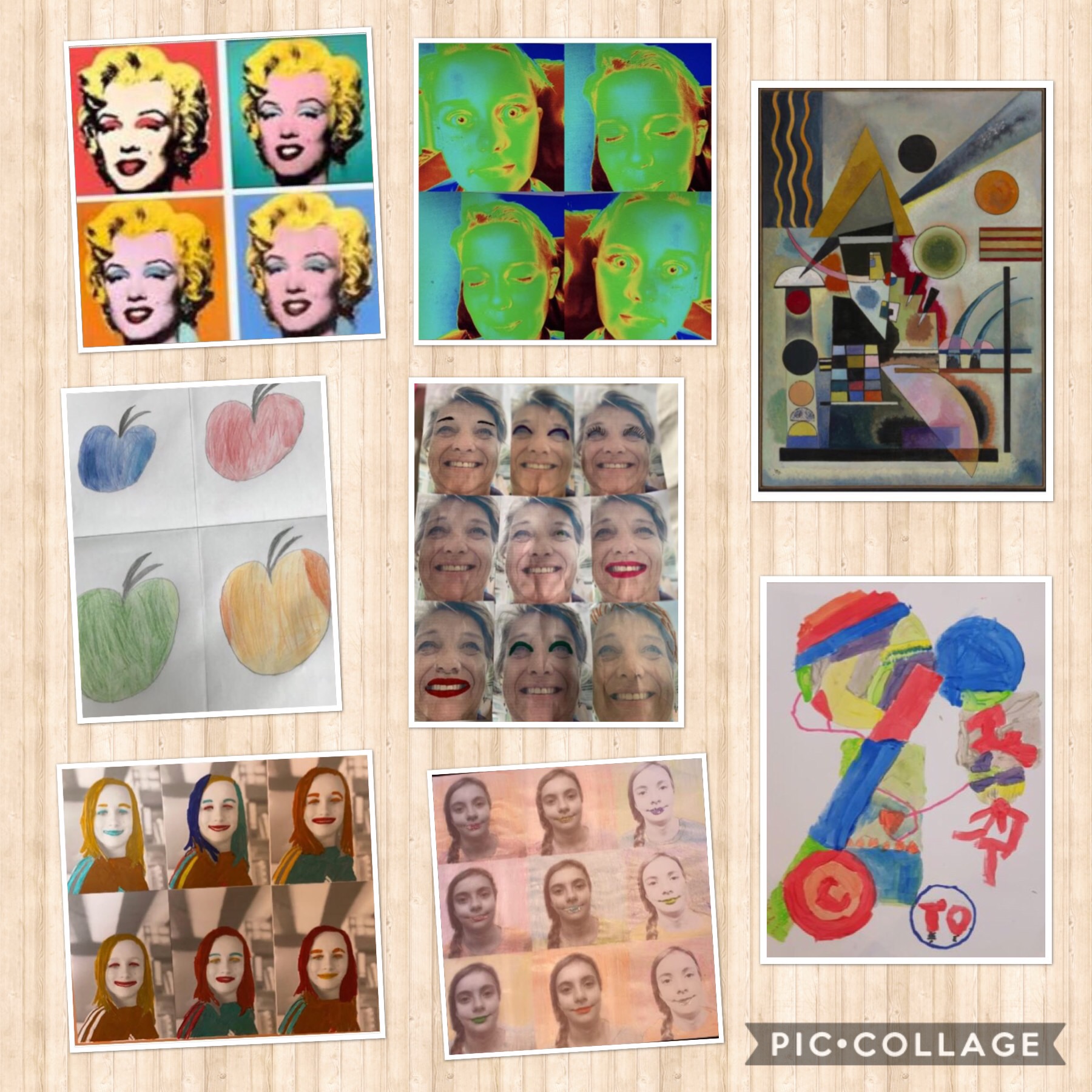 Terrible Tudors Art
As part of their 'Terrible Tudors' topic, the children in Year Five were challenged to create a piece of art which showcased their learning from this half term. The children created a range of projects including stained glass, castle sketches and a whole host of Tudor roses!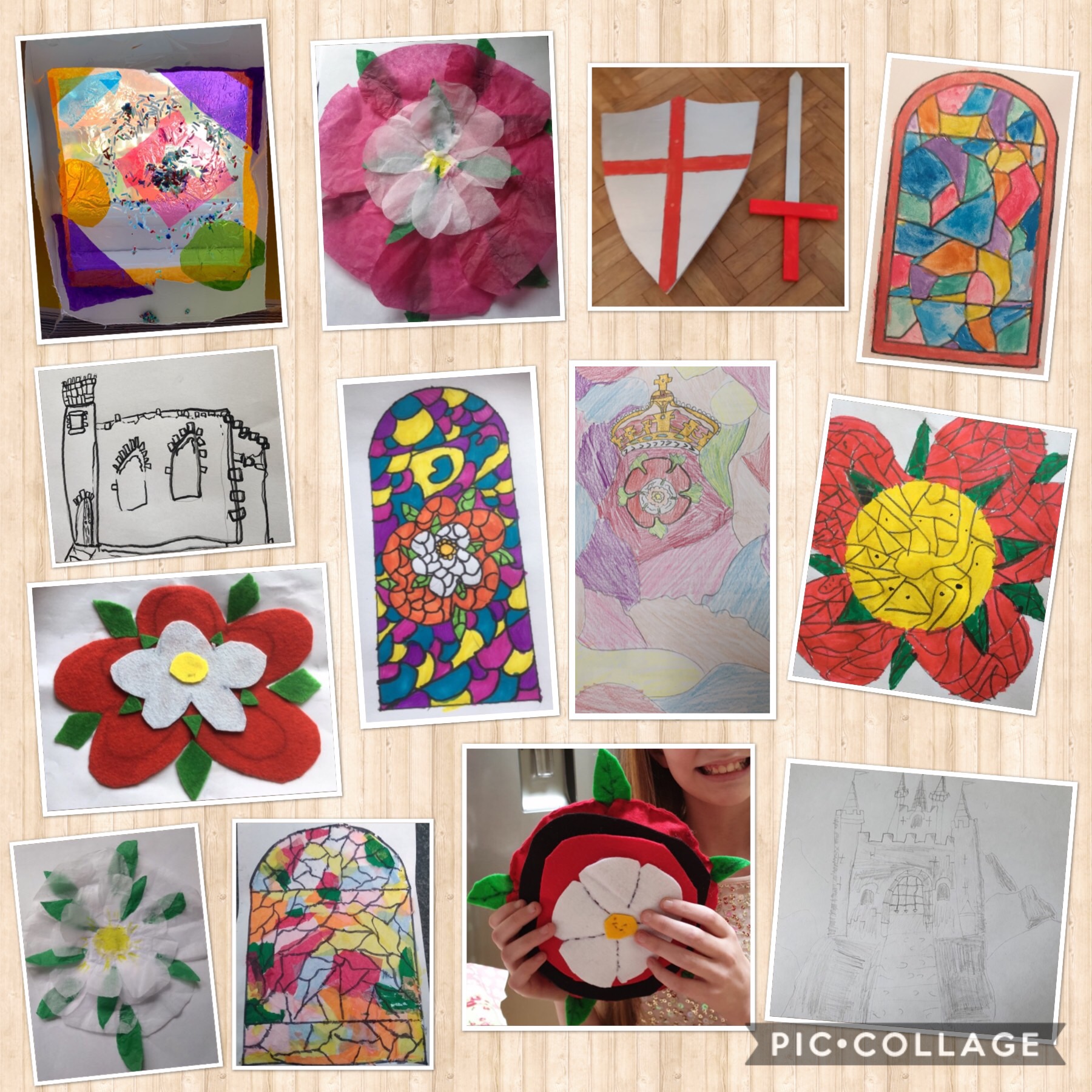 'Terrible Tudors'
Following the launch of their new topic, 'Terrible Tudors', Year Five have been researching who the Tudors were and finding out more about the War of the Roses, the Battle of Bosworth and the Tudor Rose. A special mention goes to Poppy from Rowling who made her Tudor house using recycled materials!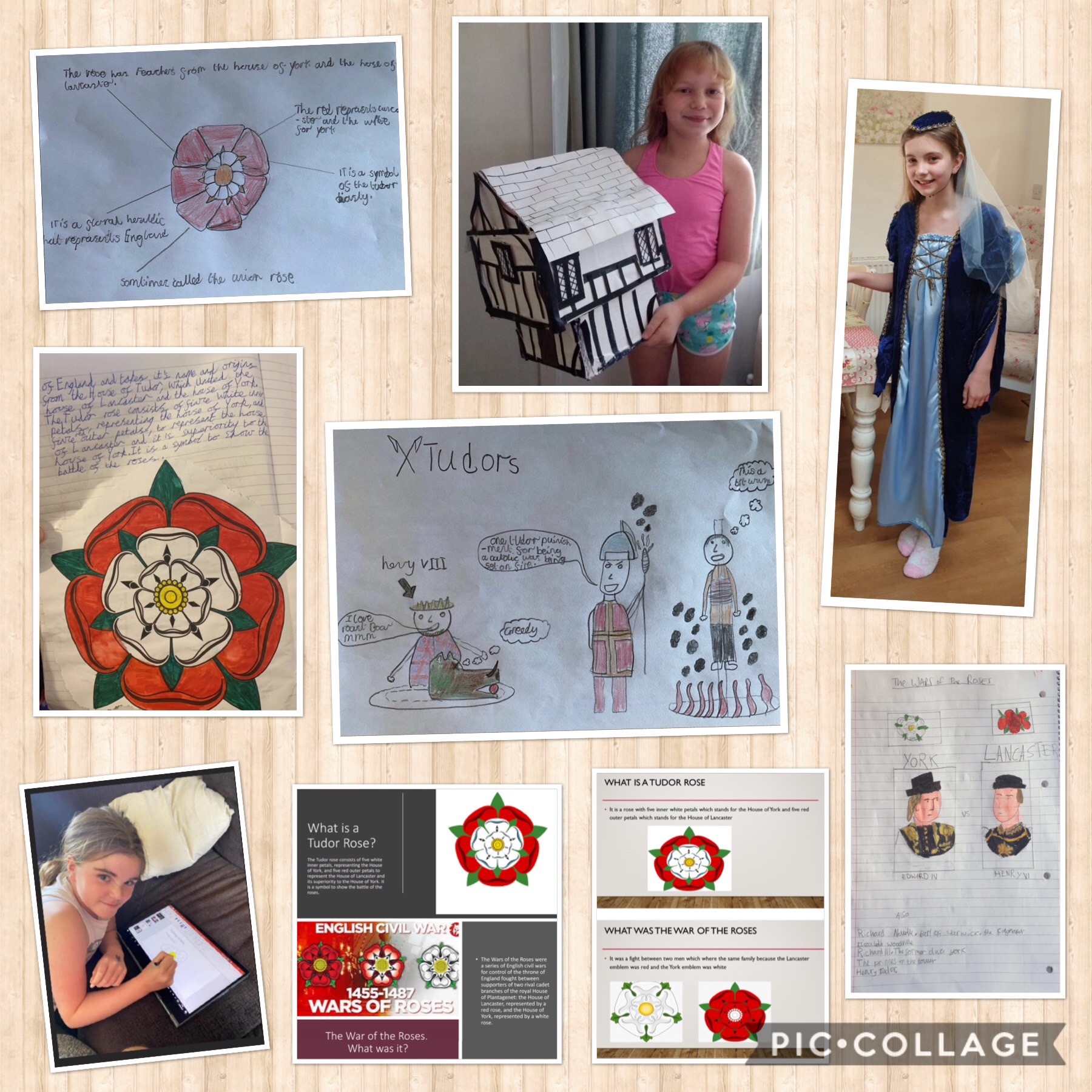 Home Learning!
Before the Easter holidays, Year Five created some fantastic work as part of home learning projects linked to their topic and 'End of the Day' books. It's so great to see the range of creative pieces that children throughout the school have been producing and we love seeing photos and videos of the children's hard work. We were particularly impressed with Imara's Titanic cake - no doubt it went down well!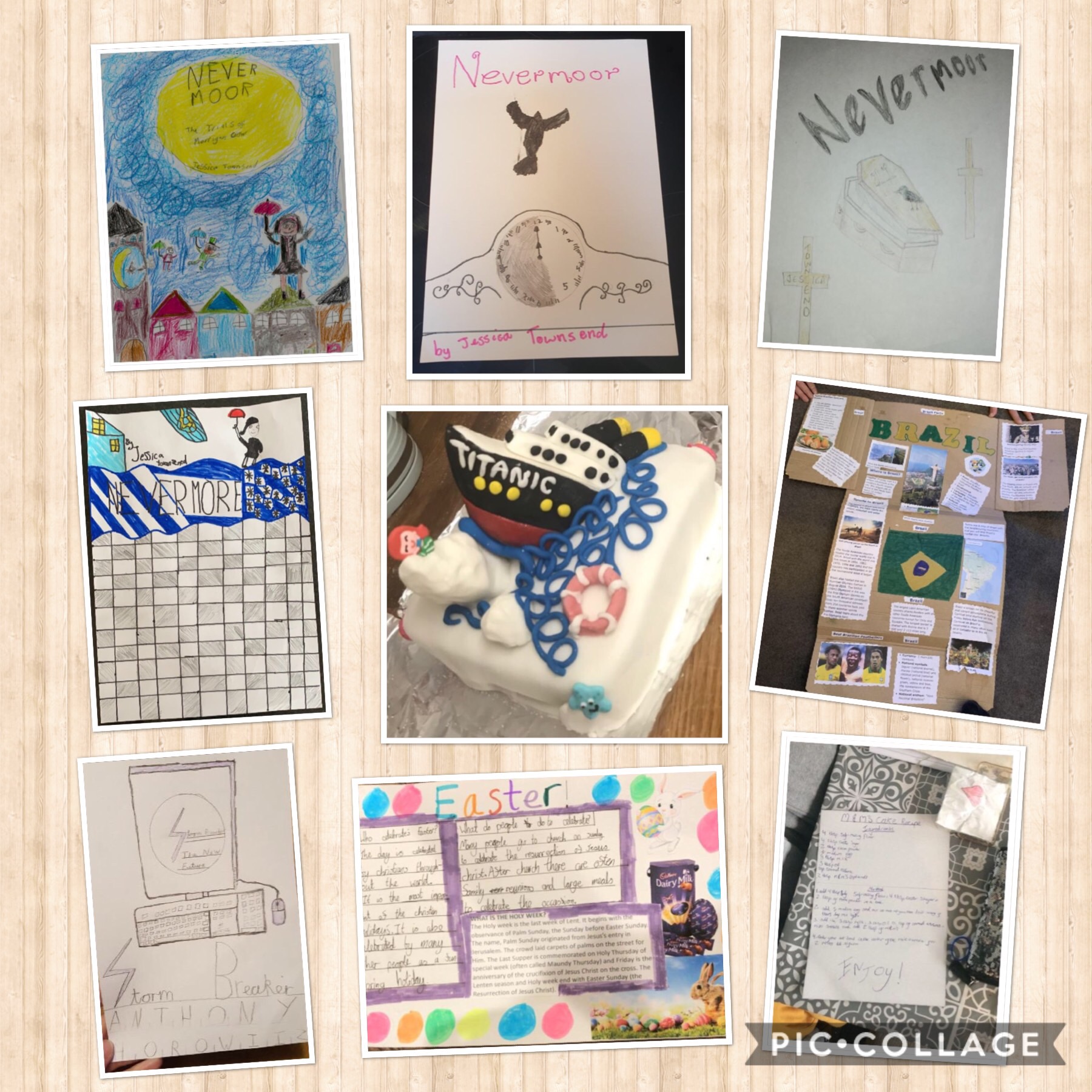 Young Cadets passing out parade
Congratulations to this year's Young Cadets from Year Five who had their passing out parade this morning. The cadets gave a very informative assembly to their parents and the children in Key Stage Two to explain the different topics they've covered in their training, including: the phonetic alphabet, road safety, internet safety, scene of crime investigations and anti-social behaviour. Well done to all of the students have been great ambassadors for the school and have followed our school rules (Ready, Respectful and Safe) throughout the sessions.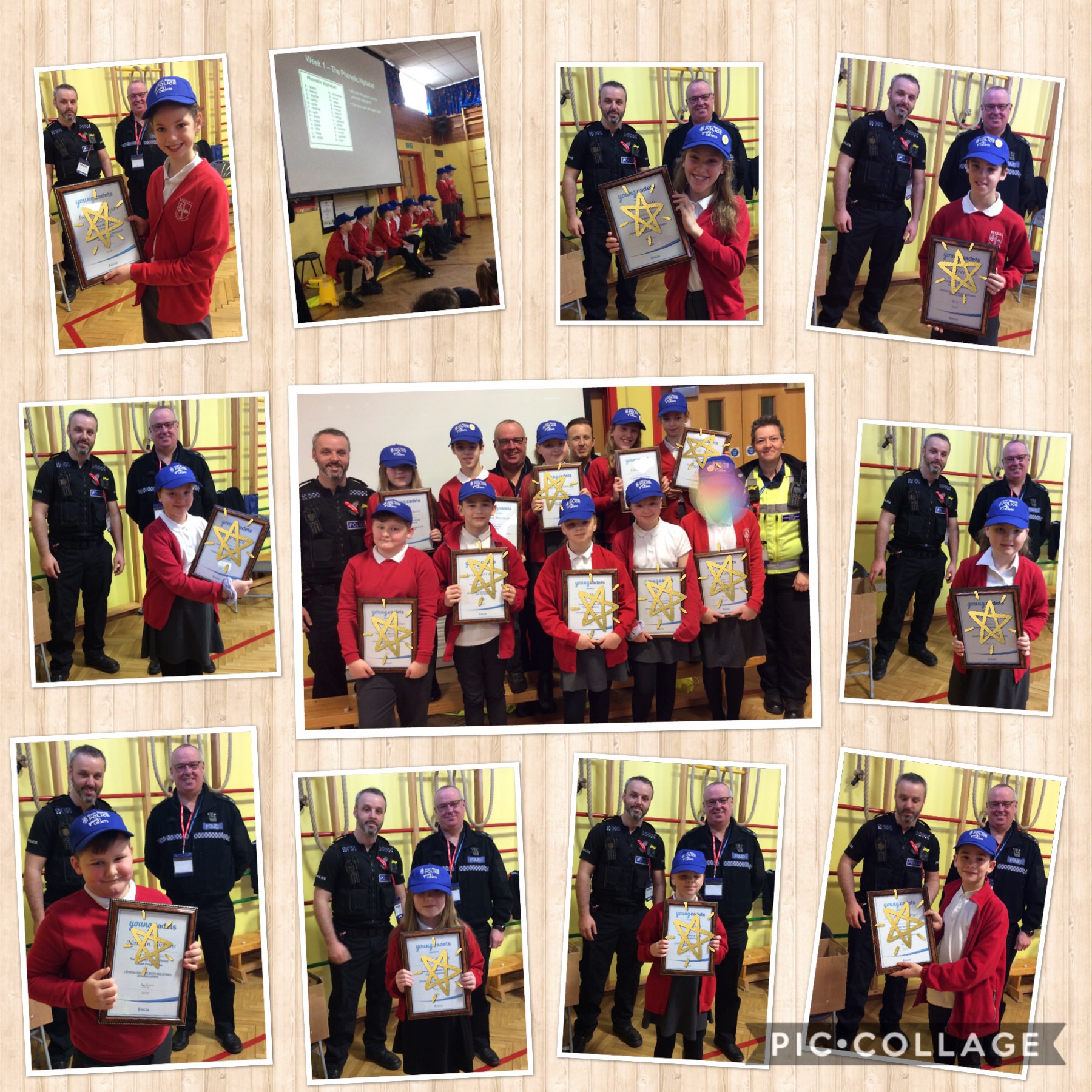 Sports Festival
A group of children from Year 5 and Year 6 were invited to take part in a sports festival at Wyre Forest Leisure Centre this morning. The pupils had great fun taking part in boccia, new age kurling and archery competitions!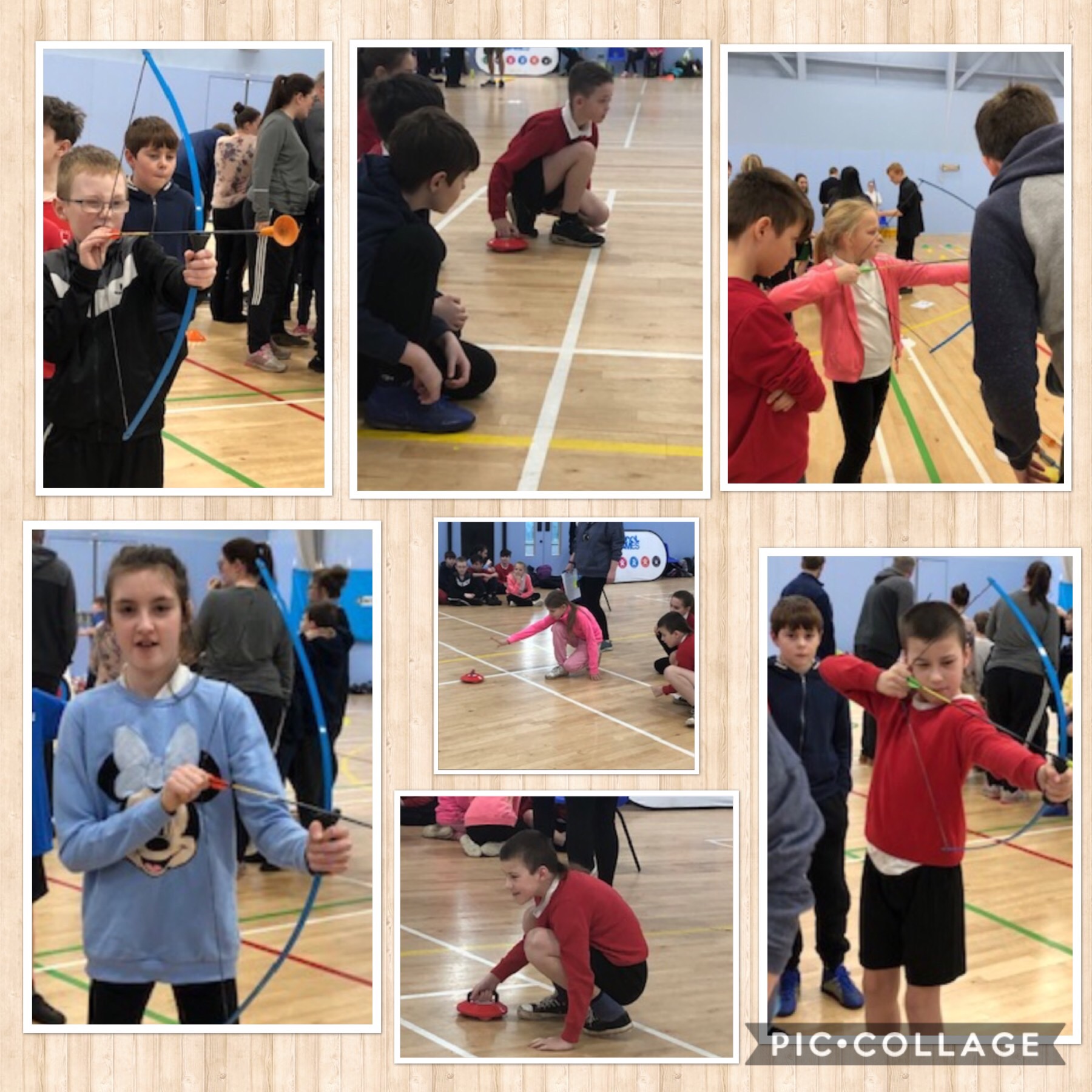 Trip to the Envirosort Plant
As part of their 'Plastic Pollution' topic, Year Five visited the Envirosort plant near Evesham which receives, sorts and dispatches all of the clean recyclables from households across Worcestershire and Herefordshire. The plant sorts up to 105,000 tonnes per year!
The children (and adults!) were so impressed with the work that's done there and came away with even more recycling tips and information.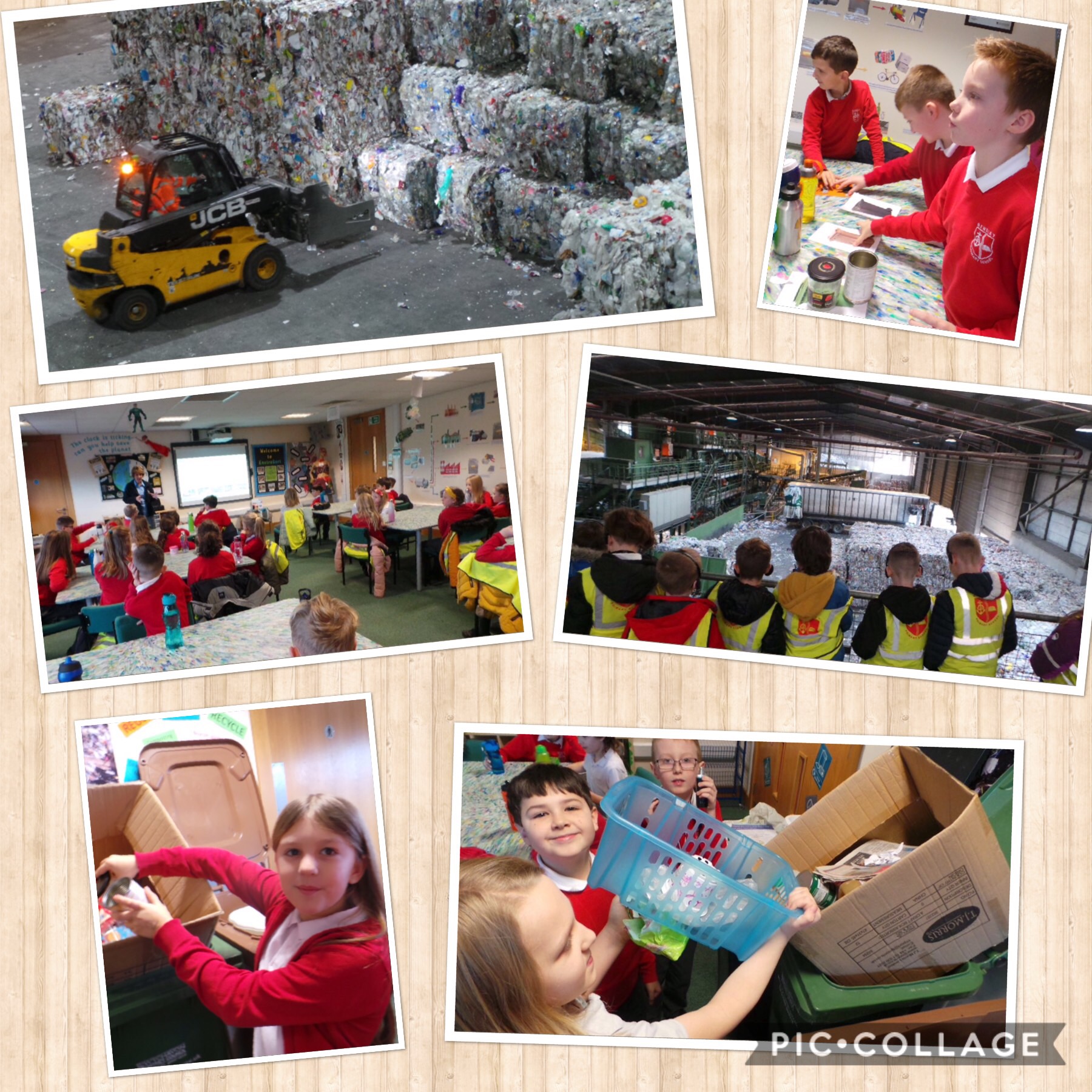 Following on from their visit to Envirosort, Year Five put on a fashion show with a twist - a trashion show, in fact! As you can see from these incredible creations, the children were surprisingly skilled and so imaginative when designing and creating their outfits using recycled materials.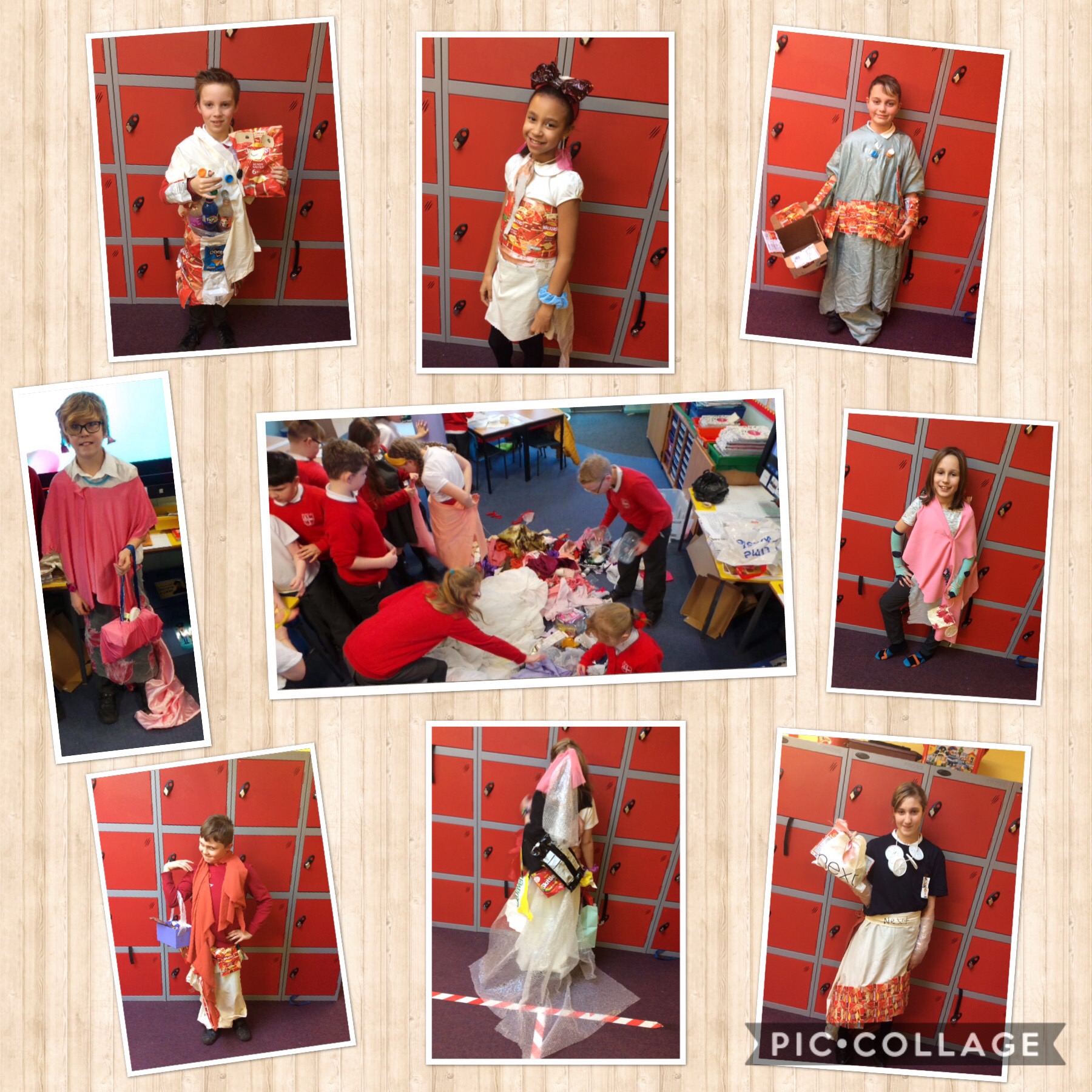 Upper Key Stage 2 Christmas Show - The Magical Christmas Jigsaw
Our school hall has been filled to the brim this Christmas, with 14 fabulous performances being staged over the last couple of weeks. Whether they were watching our 3-year old Nursery's first nativity or Year Six's last, all of our audiences were treated to confident, energetic and heartwarming performances.
Thank you for not posting your own pictures of the productions on social media. We are able to do so on our own website and Facebook page as we only share images of children whose parents/carers have given permission to do so.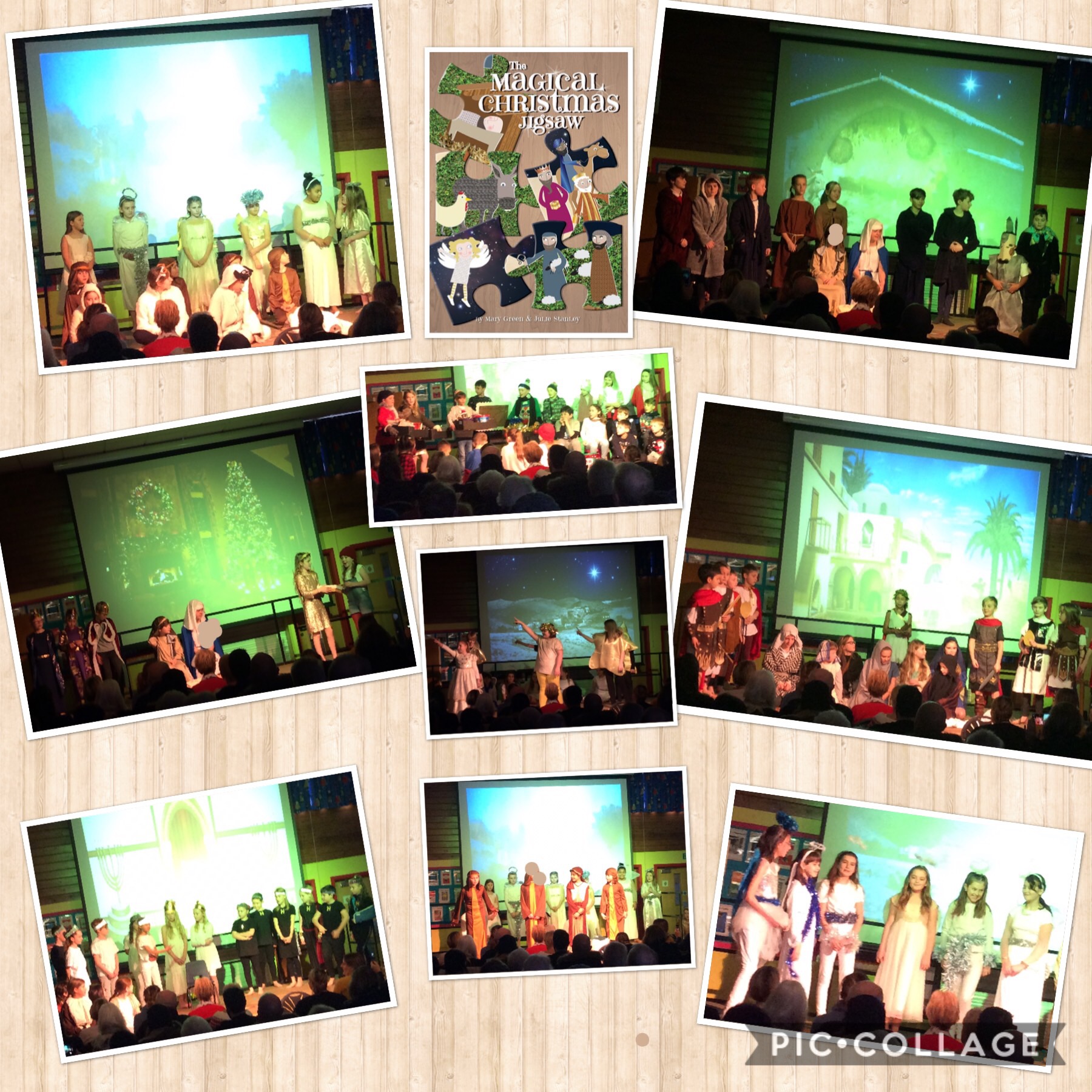 Science
As part of their Science curriculum, Year Five have been investigating what happens to different substances when they're heated. They tested a variety of substances using the school's Trangia stoves, predicted the outcomes of the tests and discussed the reversible and irreversible changes taking place.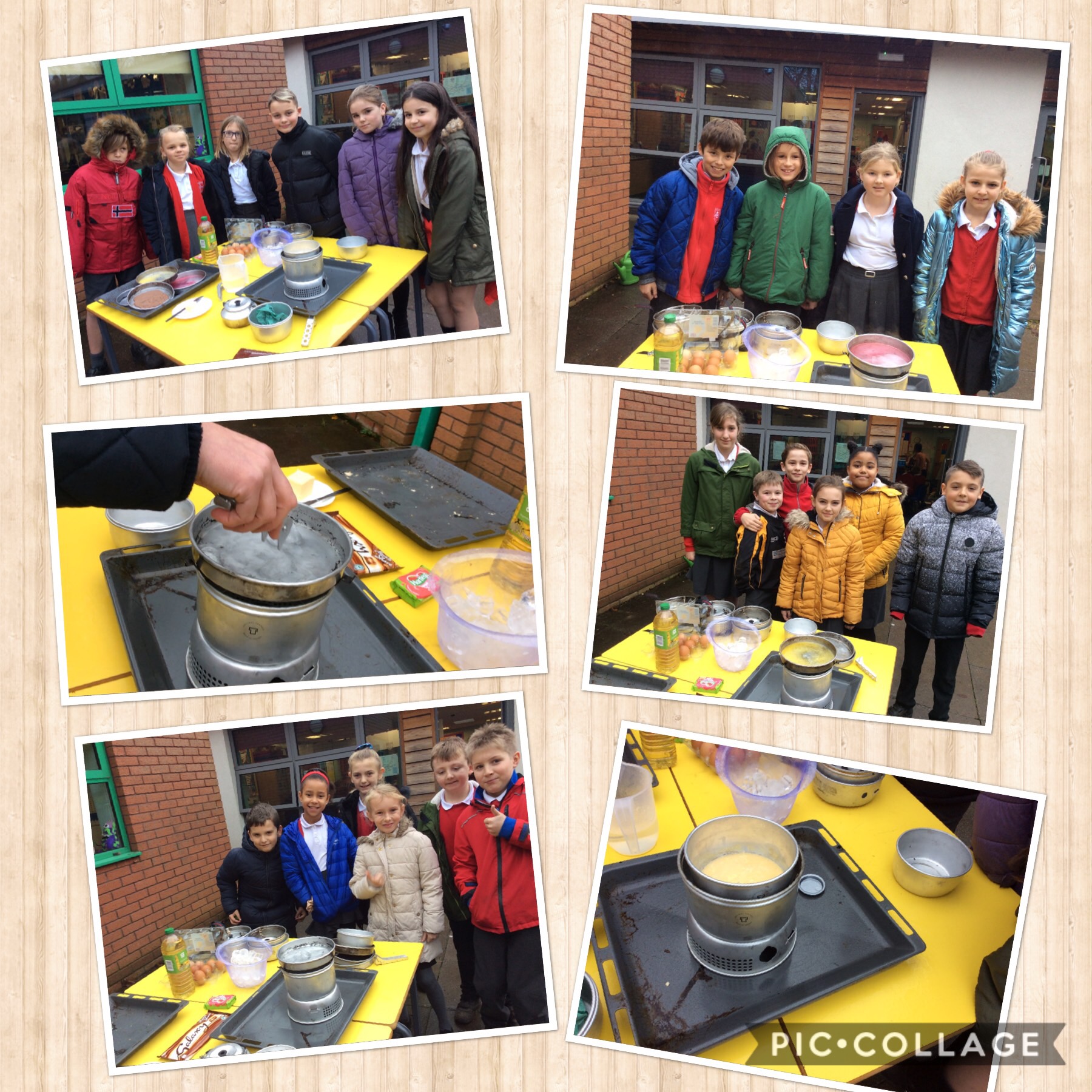 Cross Country
Congratulations to our Year 5/6 Cross Country squad who took on a very soggy and testing course at Burlish at the Wyre Forest School Sports Partnership Cross Country event. We are currently waiting to hear if any of our runners have reached the county finals but all of the children did incredibly well in tough conditions.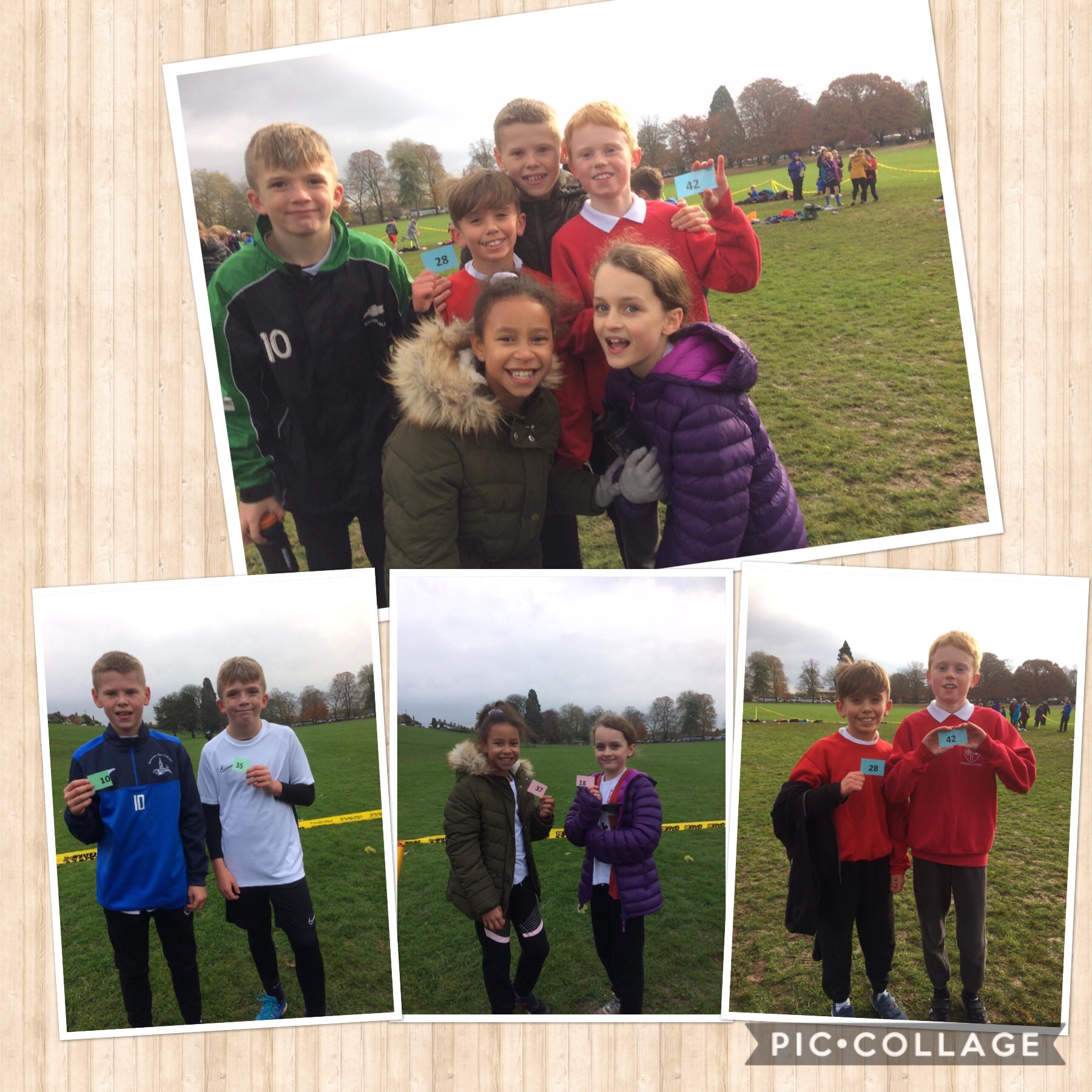 Earth and Space
As part of their Science curriculum, learning about Earth and space, Year Five children have been discovering more about the phases of the Moon. They were able to present their learning however they chose and, as you can see from the children's topic books, they really thought about how they could be creative and informative at the same time!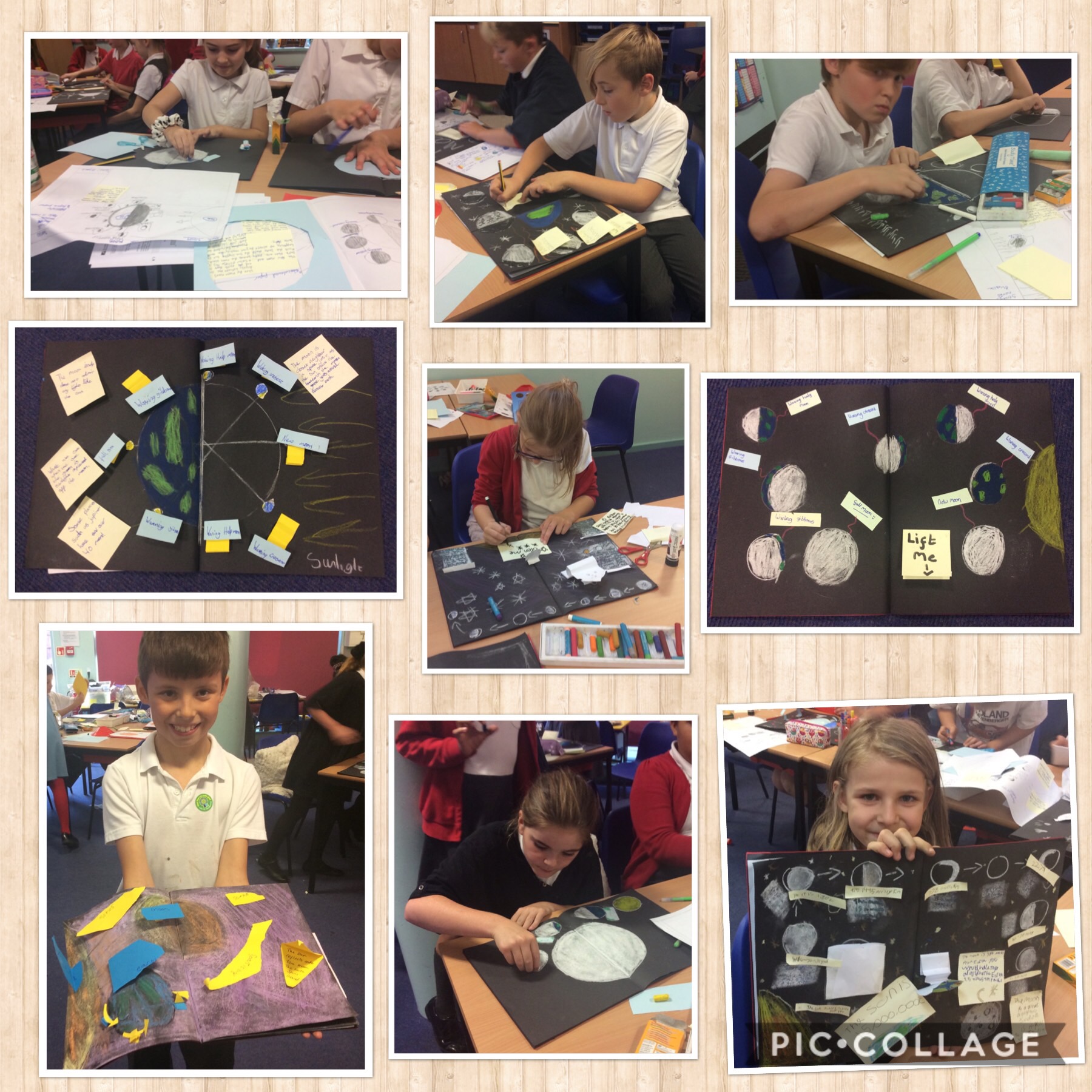 Gymnastics
In PE this week, Lewis class have been developing their flexibility, strength, technique, control and balance in gymnastics.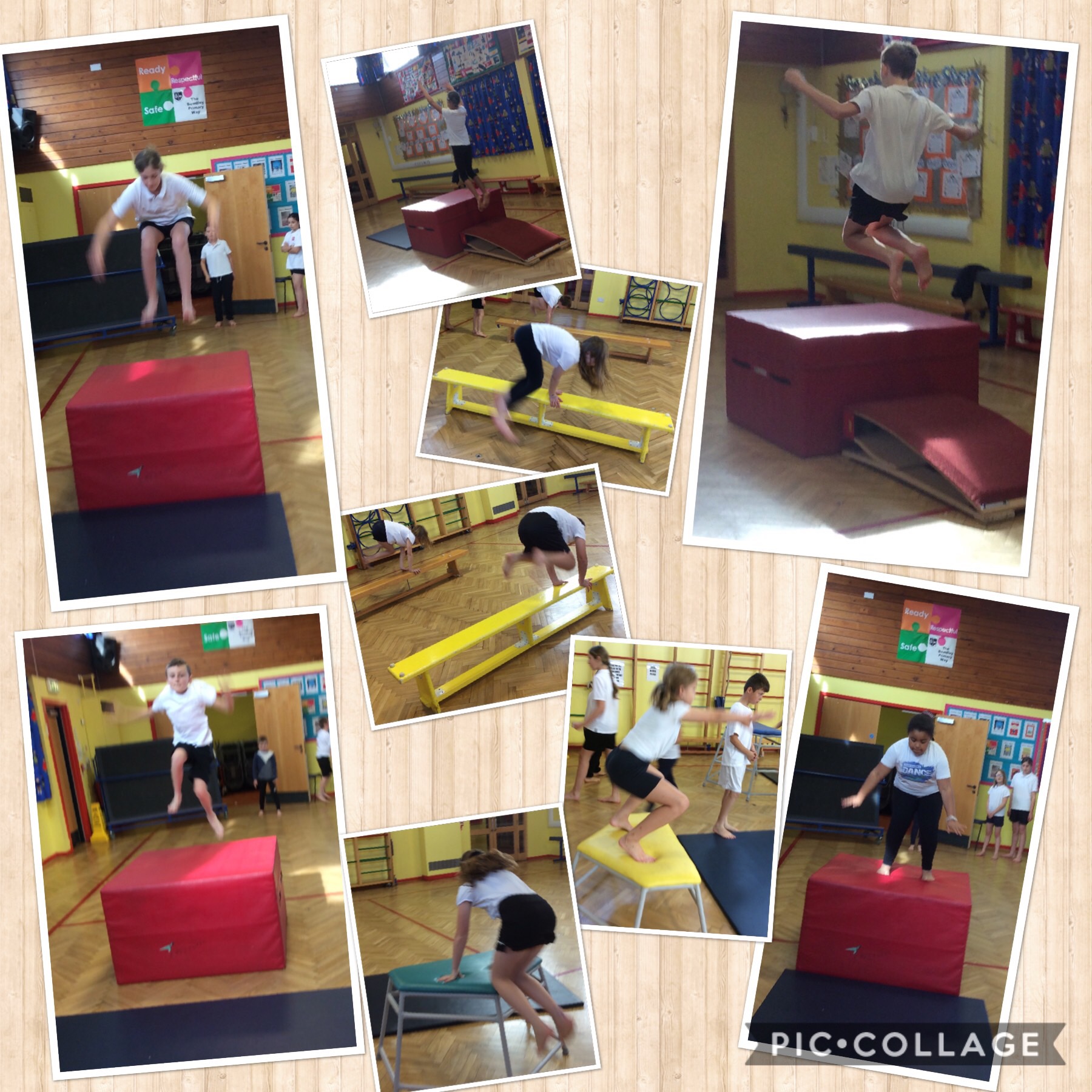 Kidderminster Young Voices
Year Five had their first rehearsal with Naomi and Geoff from Kidderminster Young Voices today, in preparation for the concert they're performing in in November. The concert, which celebrates 100 years of Save the Children, will be filled with a wide variety of cultural, traditional and modern songs.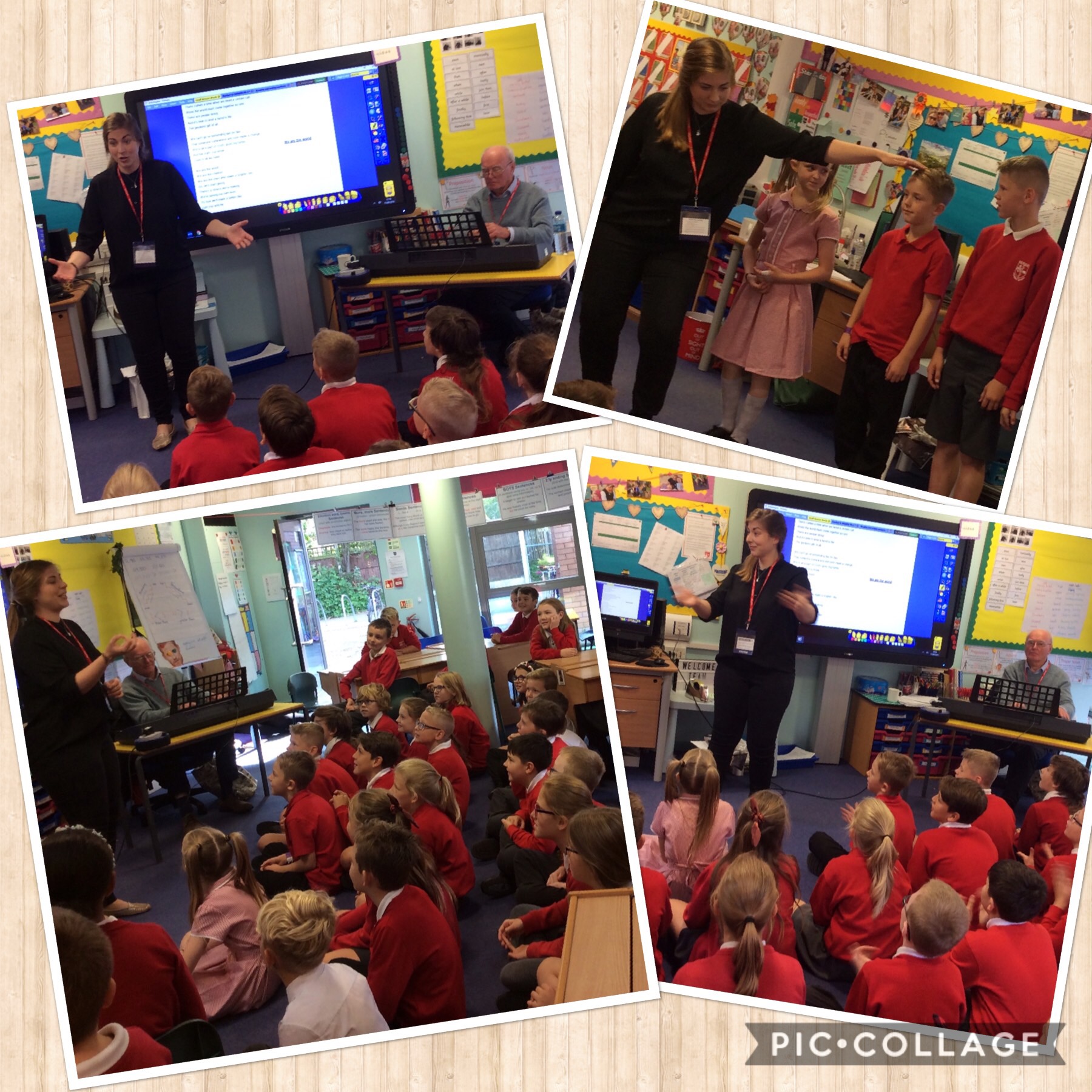 West Mercia Police Young Cadets
Congratulations to our West Mercia Police Young Cadets who had their Passing Out Parade. The cadets gave an assembly to the KS2 children to explain the different aspects of their training. Their first job is to help with traffic and road safety measures outside school!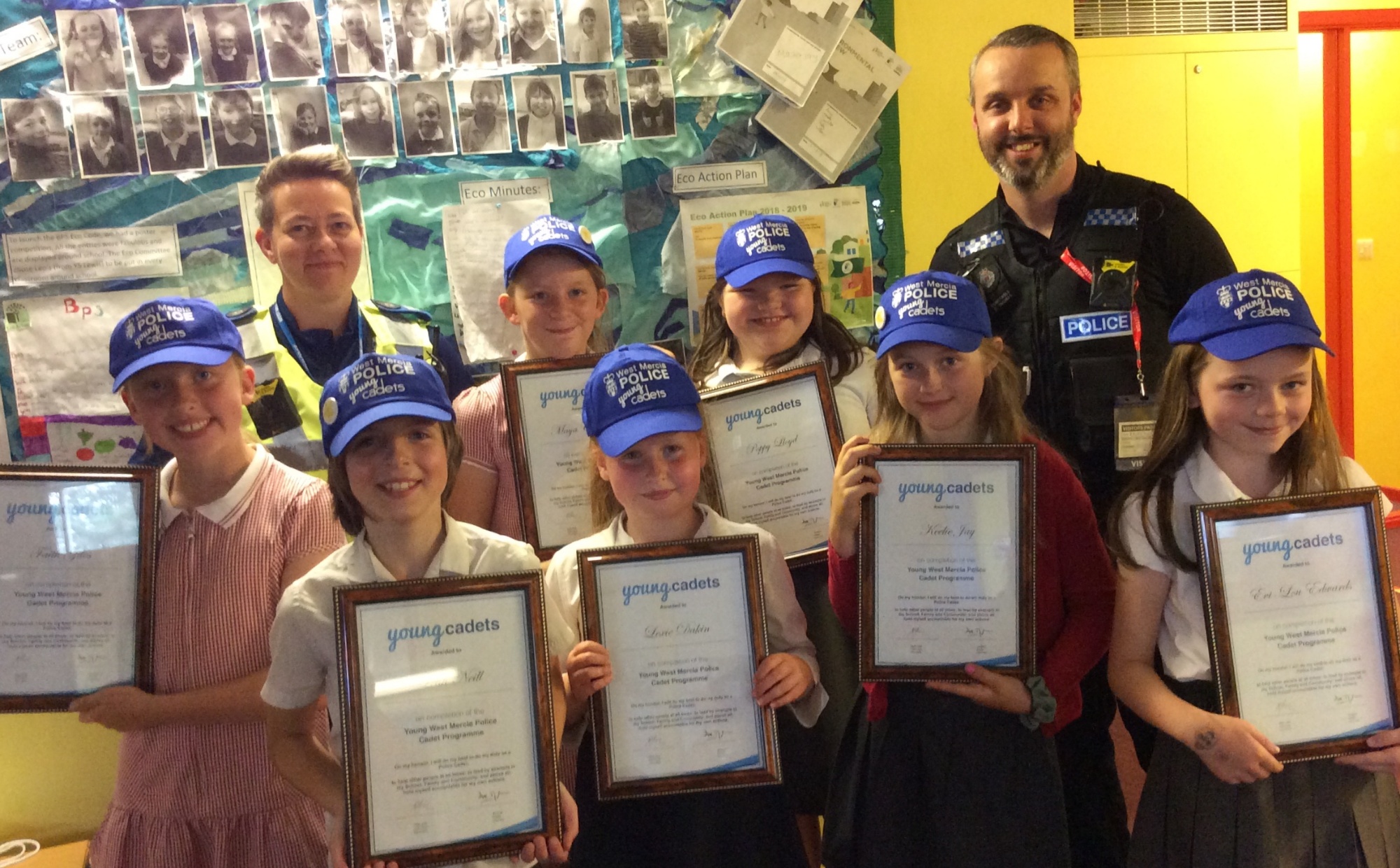 Visit to the Severn Valley Country Park
Year 5 enjoyed a visit to the Severn Valley Country Park in Highley as part of their geography topic, 'Here, There and Everywhere'. The children completed a study of the River Severn and enjoyed learning more about their local area.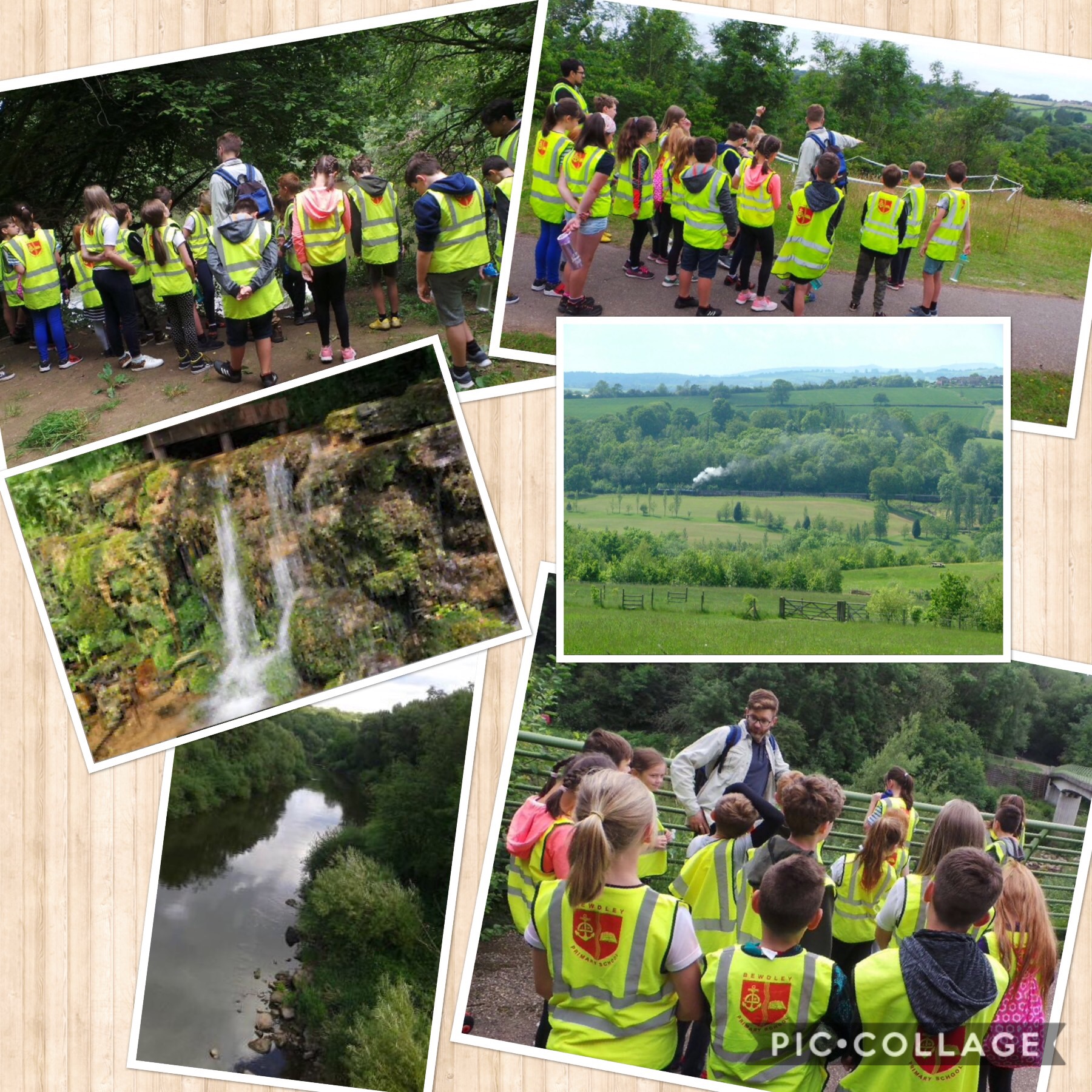 Bikeability
Year Five have been taking part in Bikeability. This scheme is designed to give everyone the skills and confidence for all kinds of cycling. Levels 1, 2 and 3 take trainees from the basics of balance and control, all the way to planning and making an independent journey on busier roads.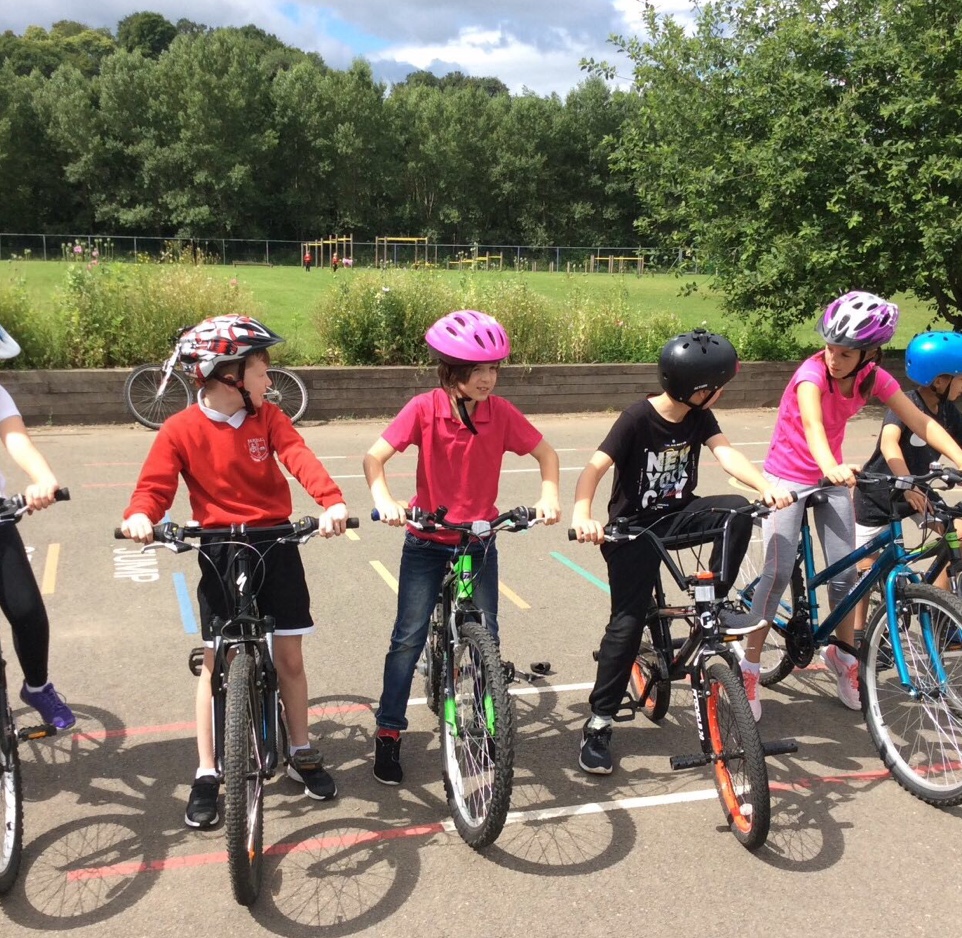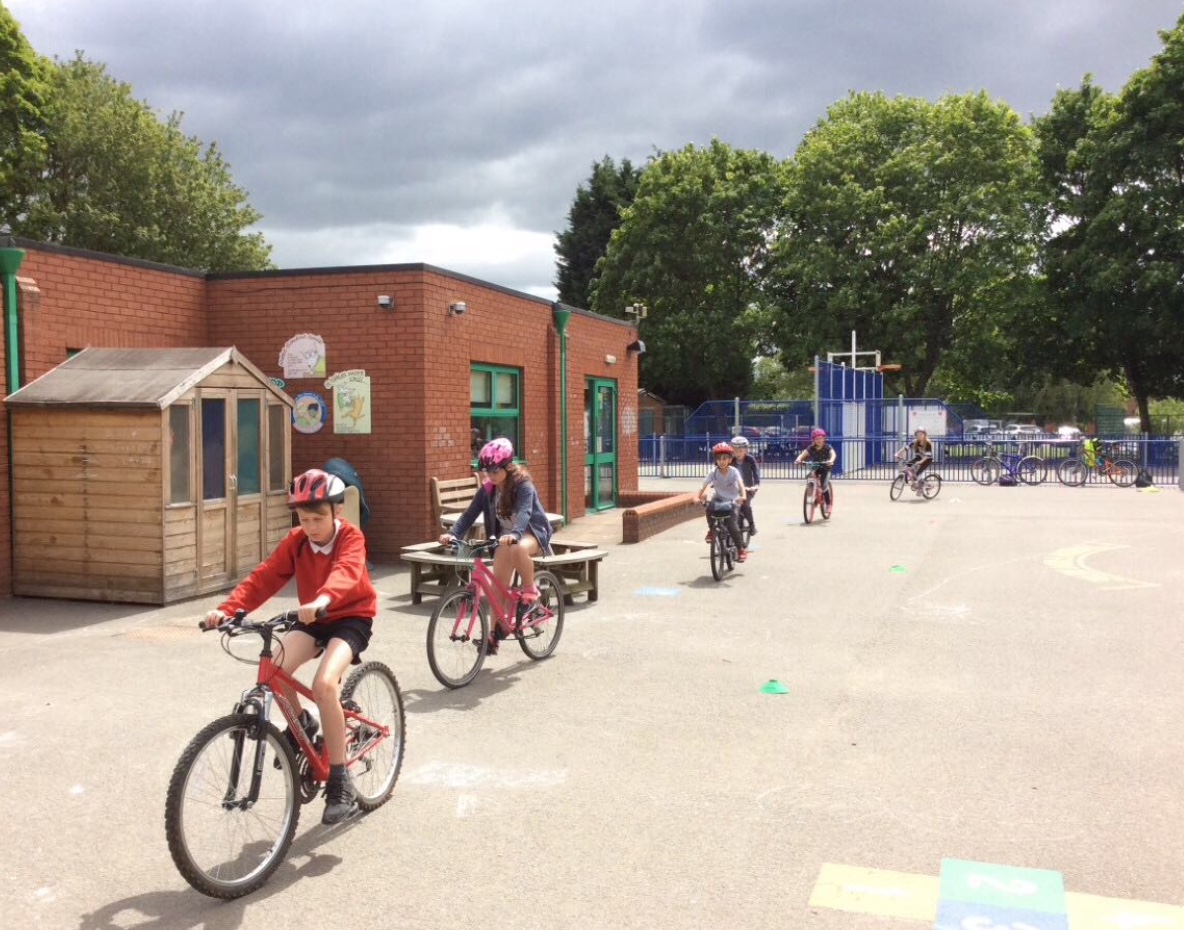 All Aboard
Year Five enjoyed a fantastic day on the Severn Valley Railway as part of their 'All Aboard!' topic. They went from Bewdley Station to Kidderminster, learning more about the trains. They also had a first class view of the beautiful poppy fields!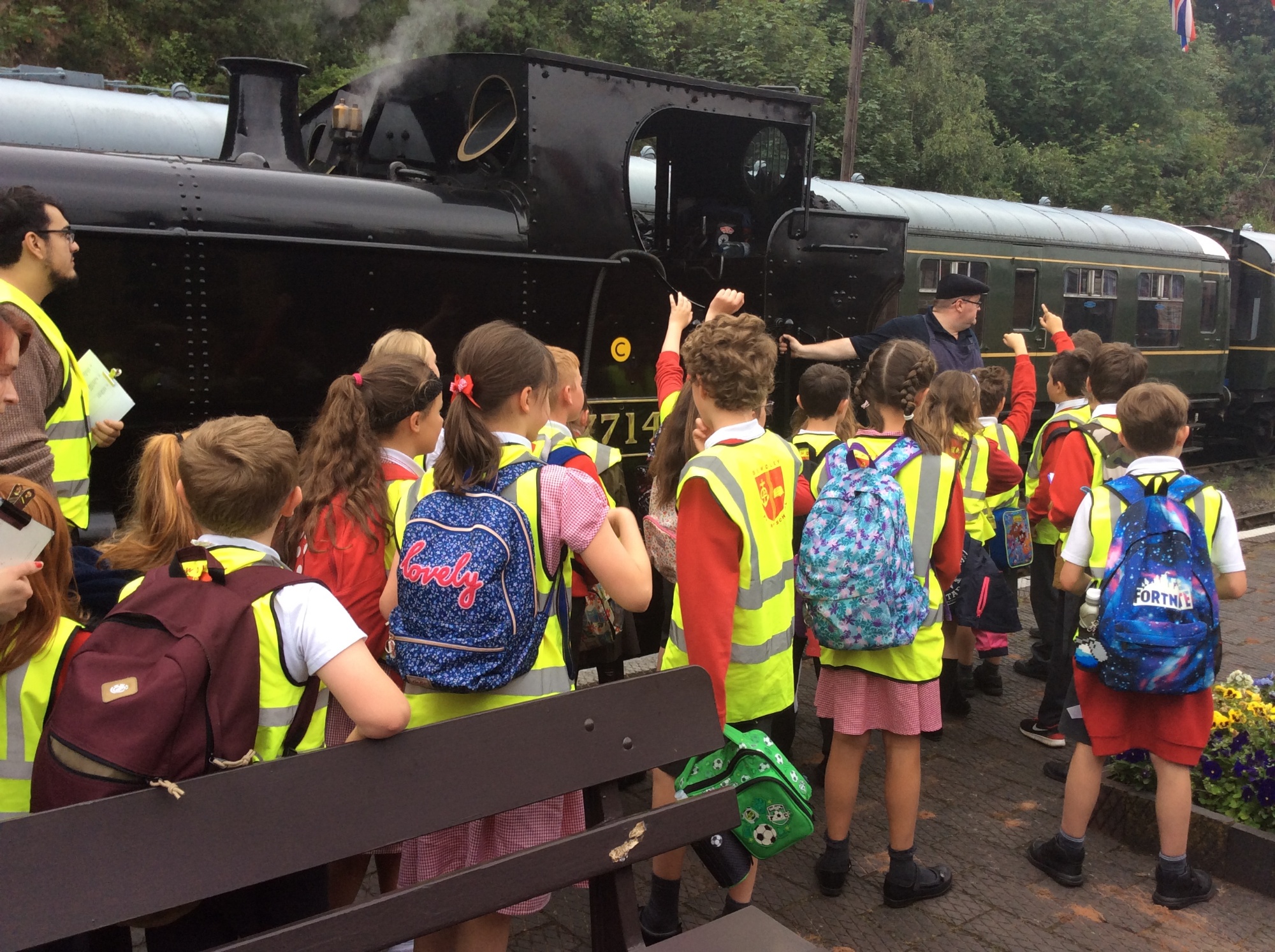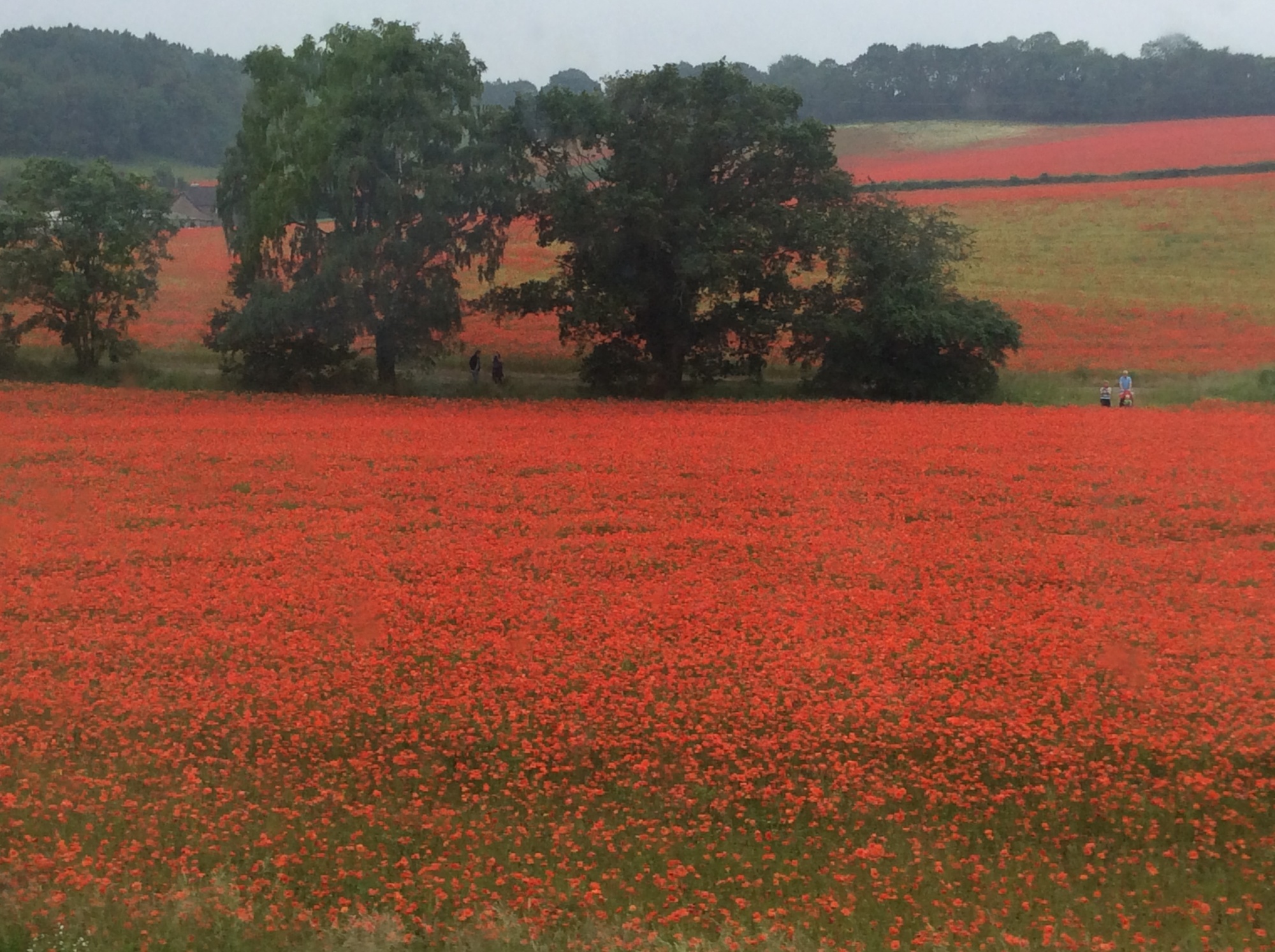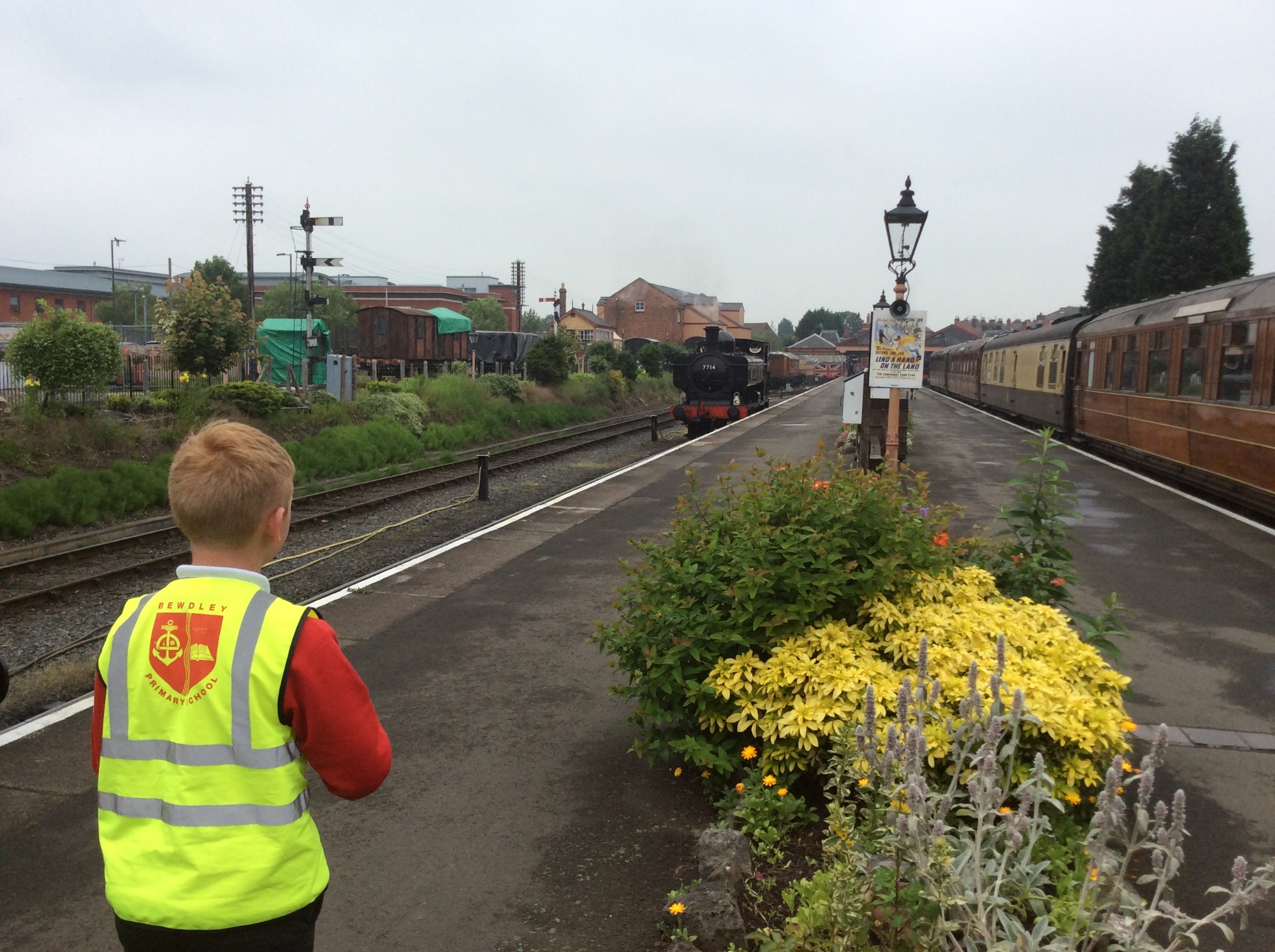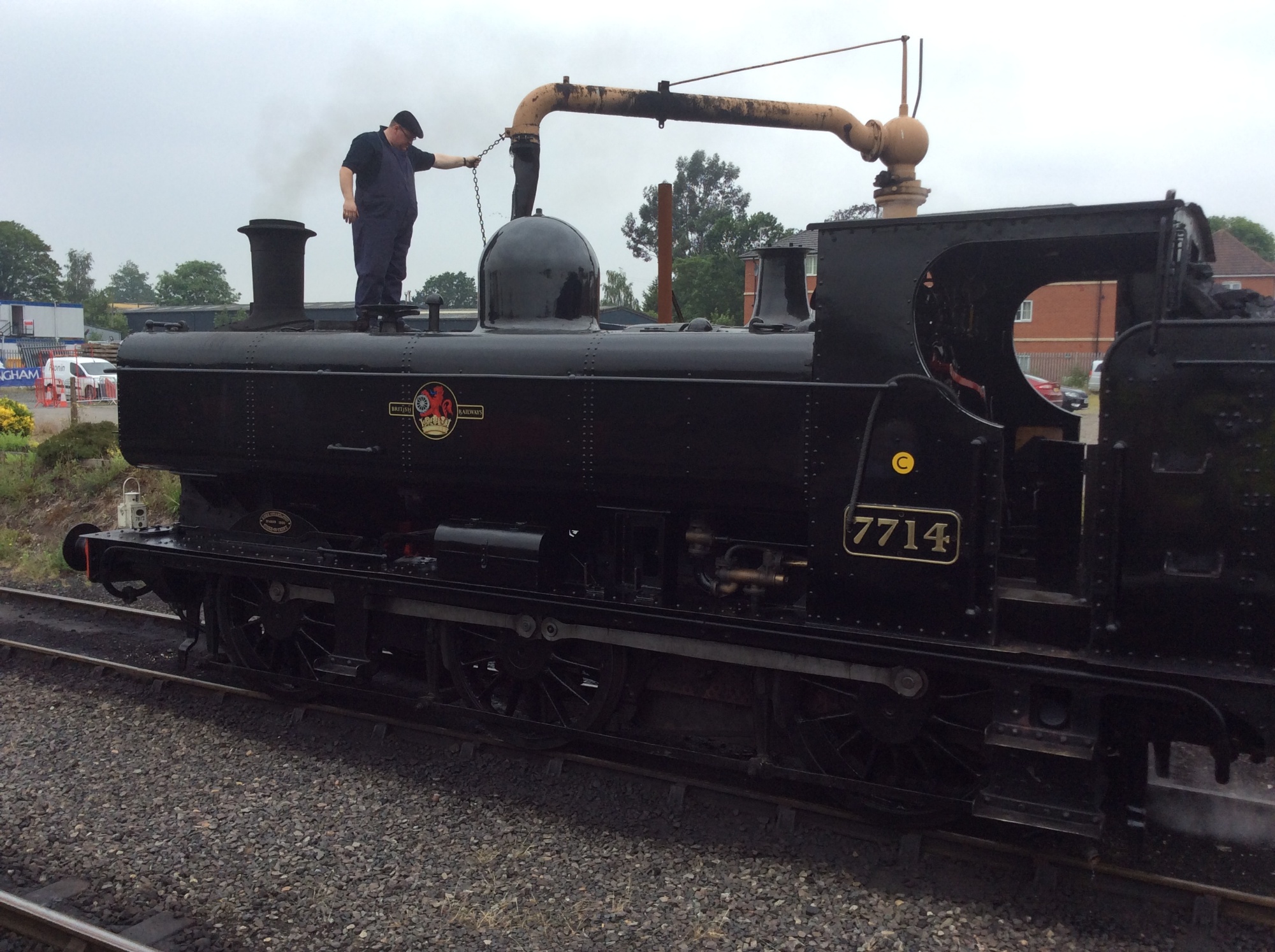 The BPS Titanic Exhibition
The children in Year Five completely transformed the school hall into The BPS Titanic Exhibition which was a celebration of all the great projects that the children have worked on this year. Throughout this topic, the children have investigated the sinking of The Titanic through scientific investigations. Every experiment began with a question, such as 'How did the icy water affect the bodies of those in the water?' and 'How did the chemical rockets work?'. At the exhibition, we gave our visitors the chance to answer those questions by completing the investigations for themselves.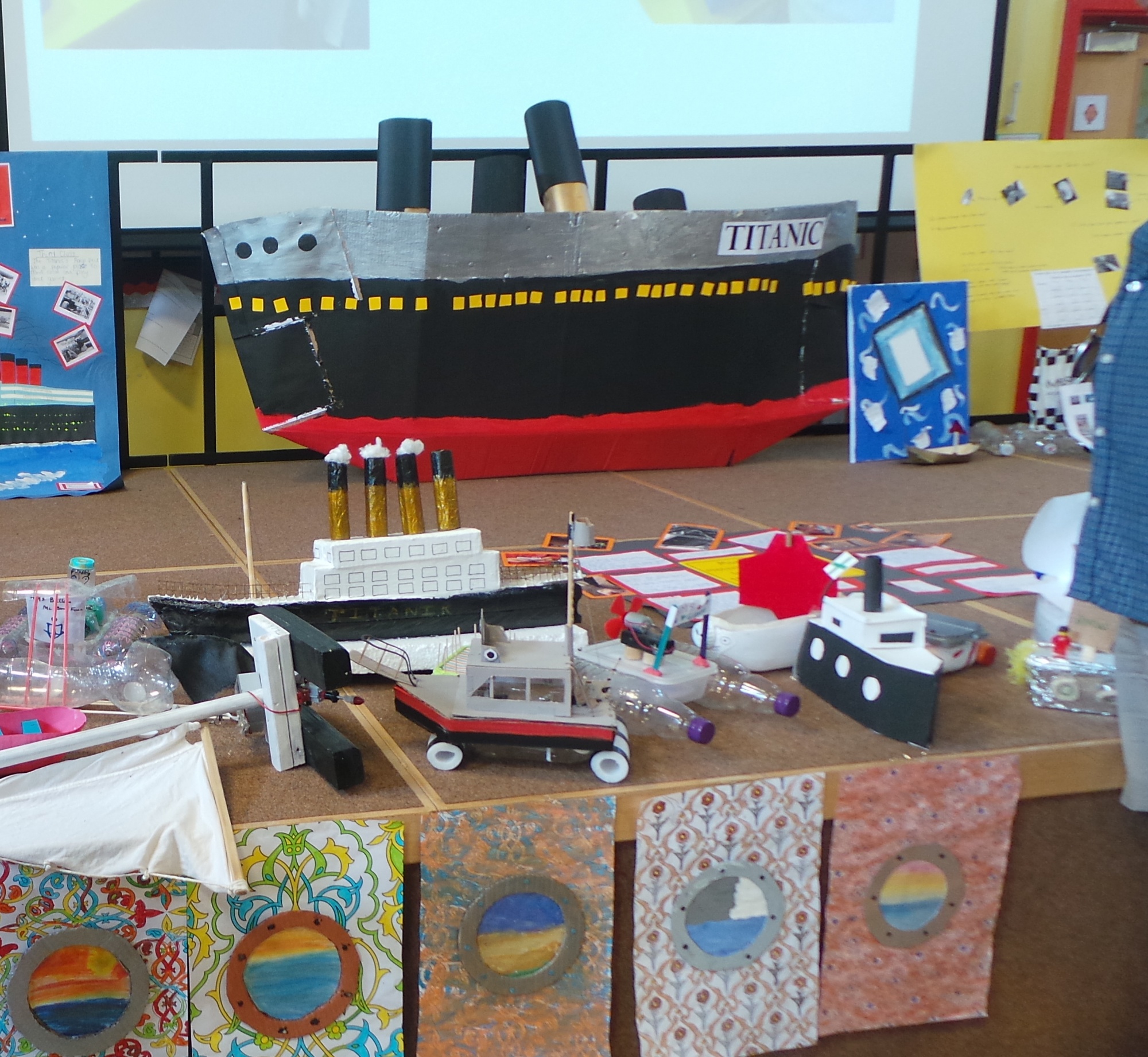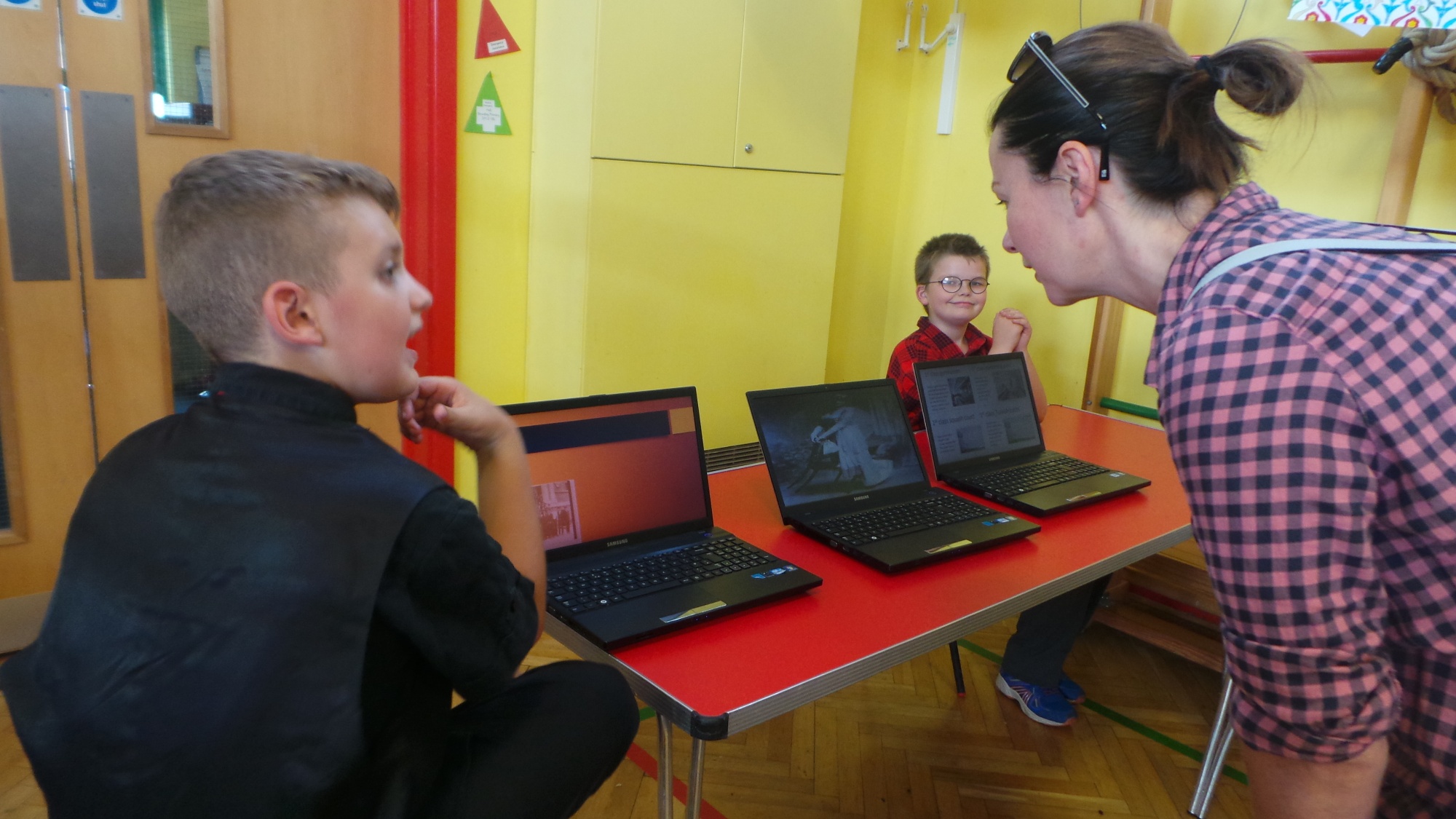 As part of our Computing curriculum, the children created Power Points focussing on elements of the event that they found interesting and included a variety of interactive features for the visitors to use. Our literacy work based around surviving the disaster was also published into class books for people to peruse at their leisure and the port-hole artwork was on display too.
The home learning projects to 'Build A Boat To Beat Titanic' were also available for everyone to enjoy.
All of our visitors were so impressed with the enthusiasm and knowledge of the children throughout the exhibition. Well done, Year Five!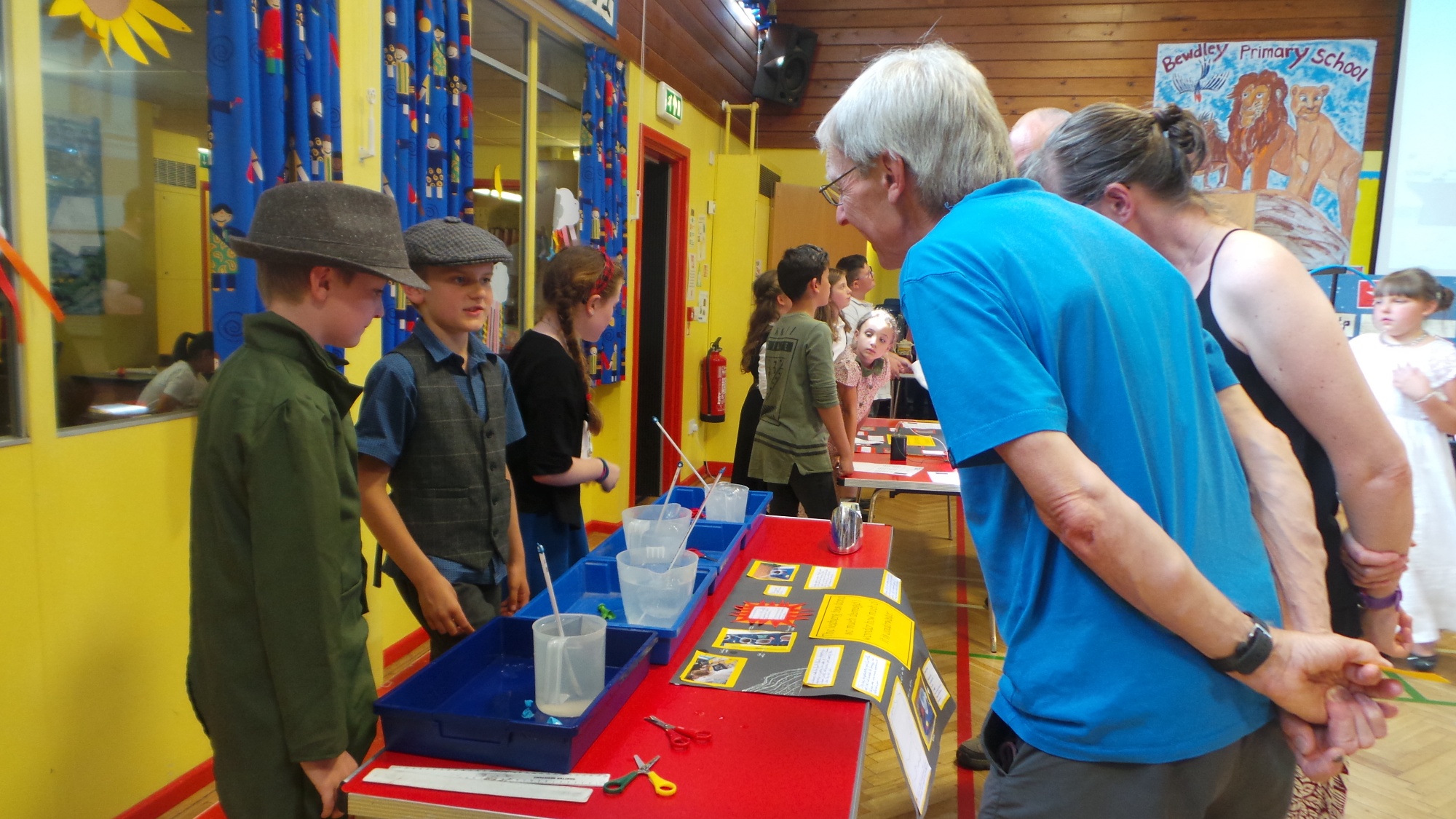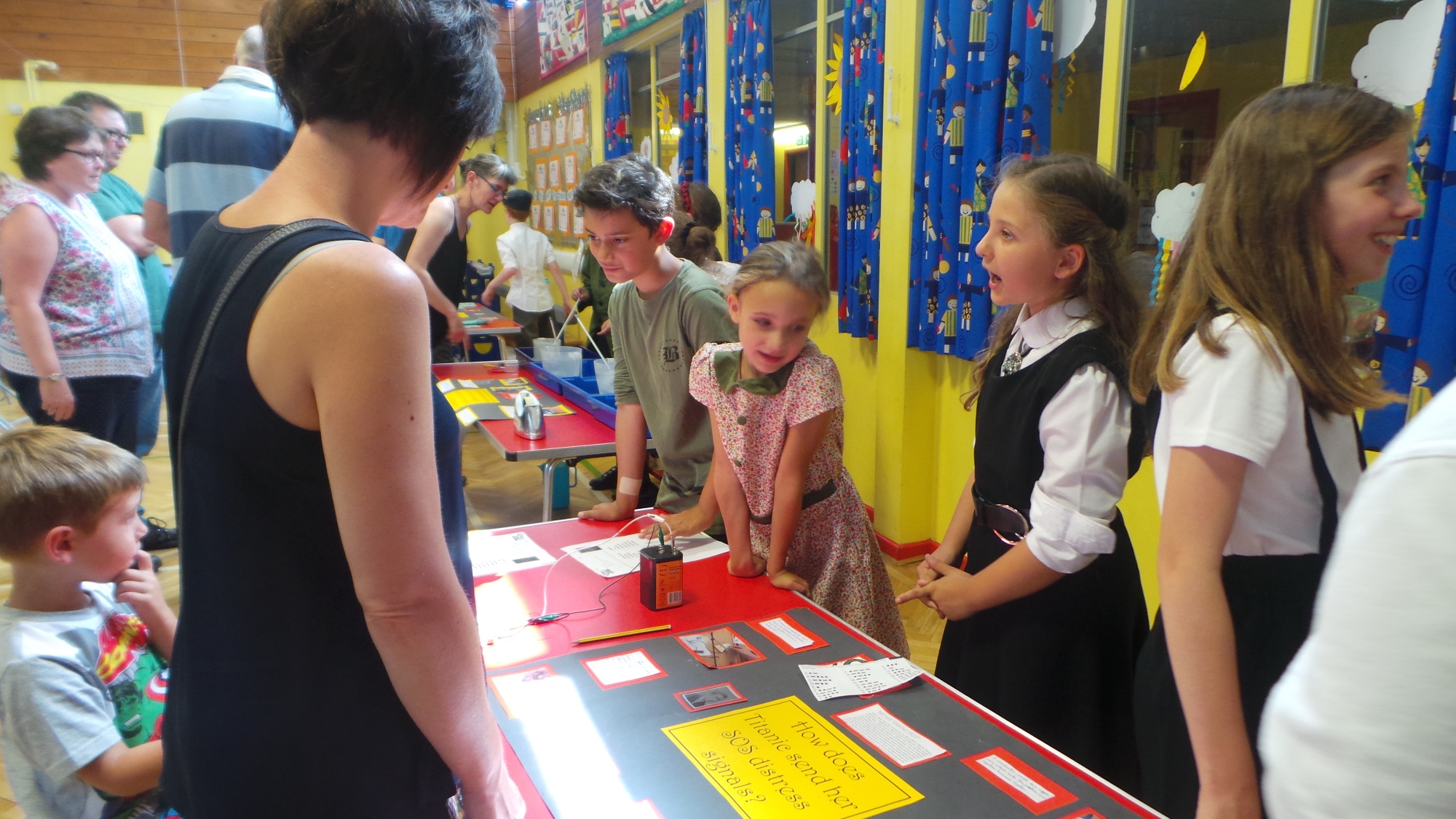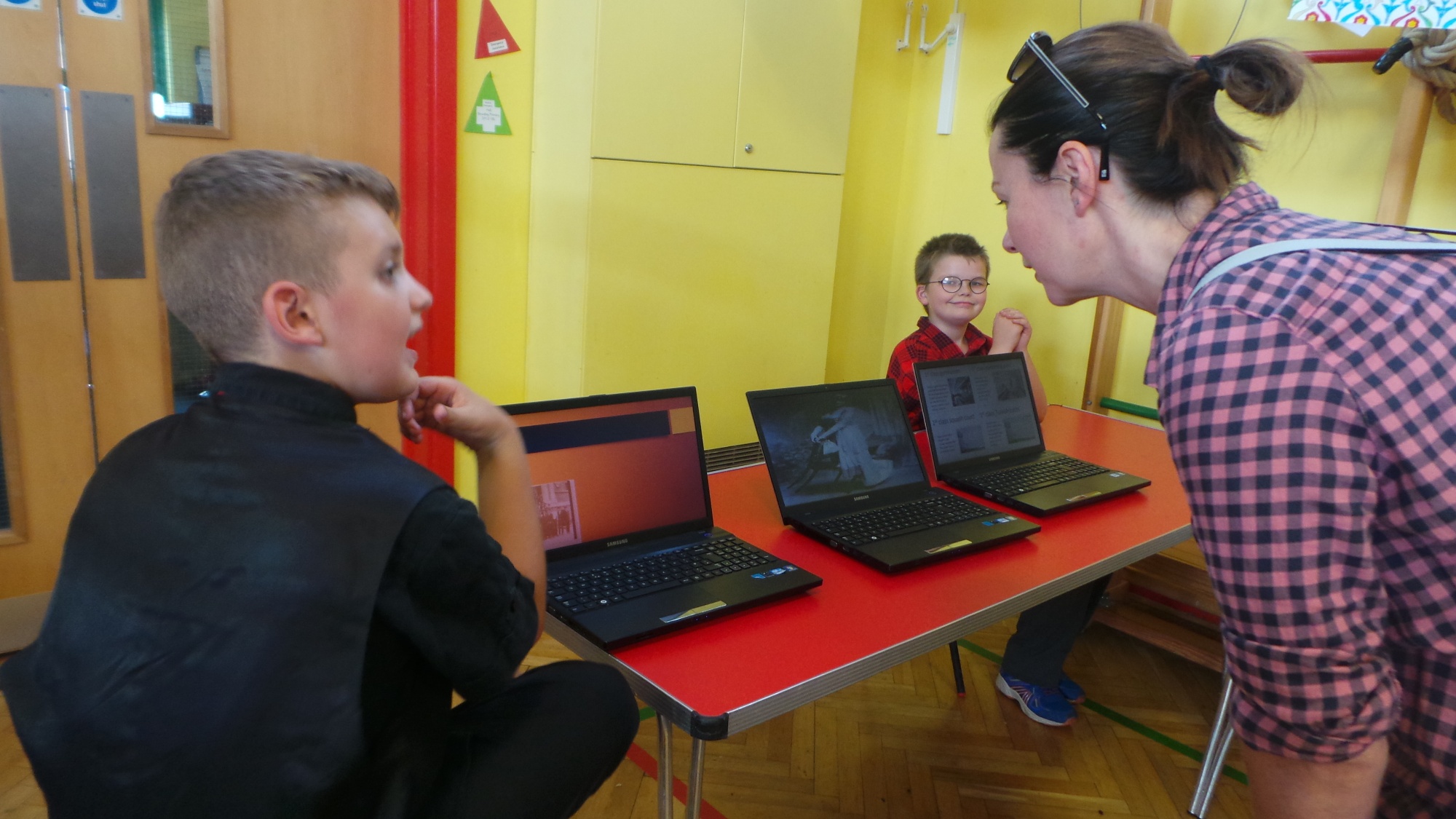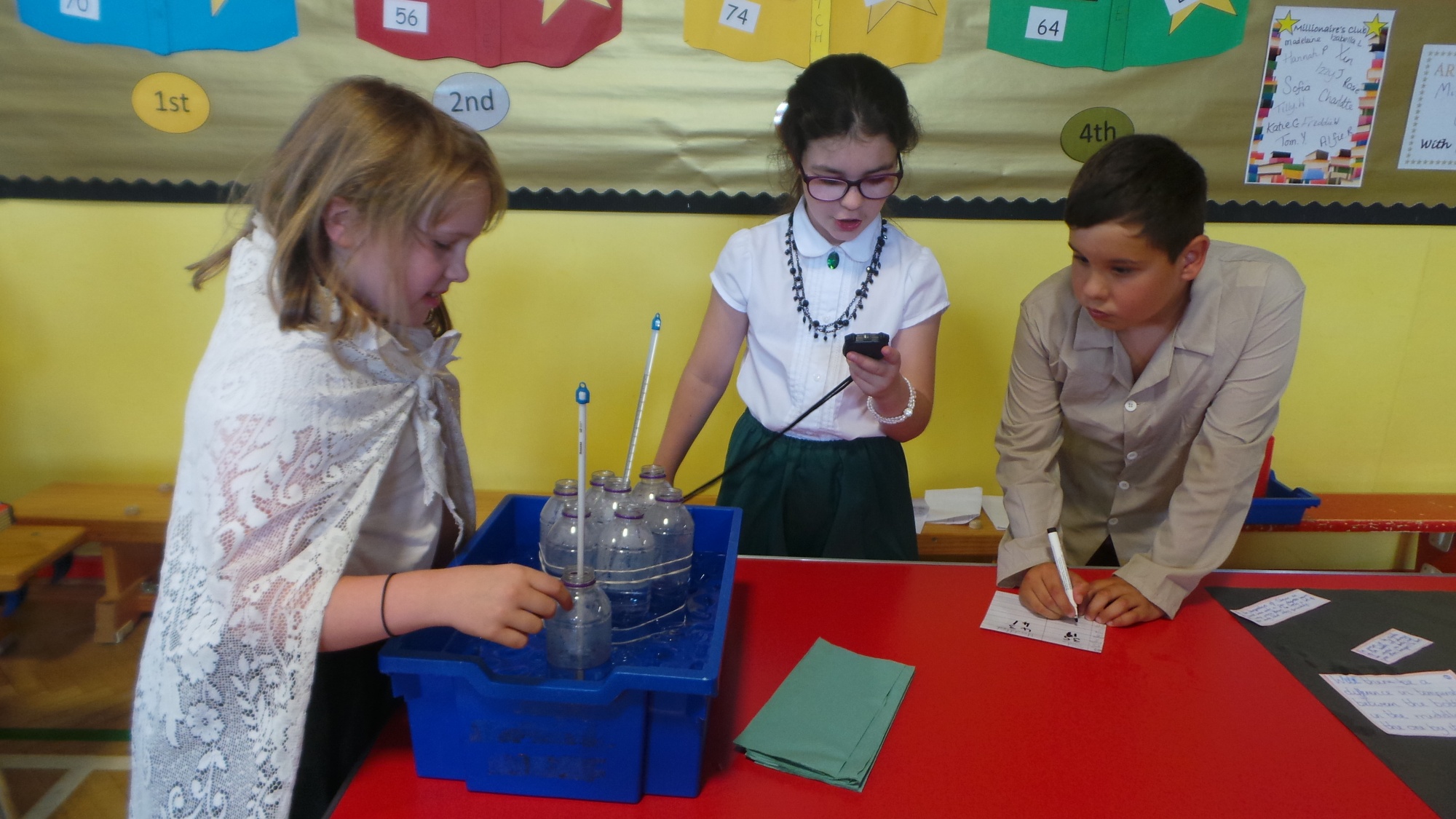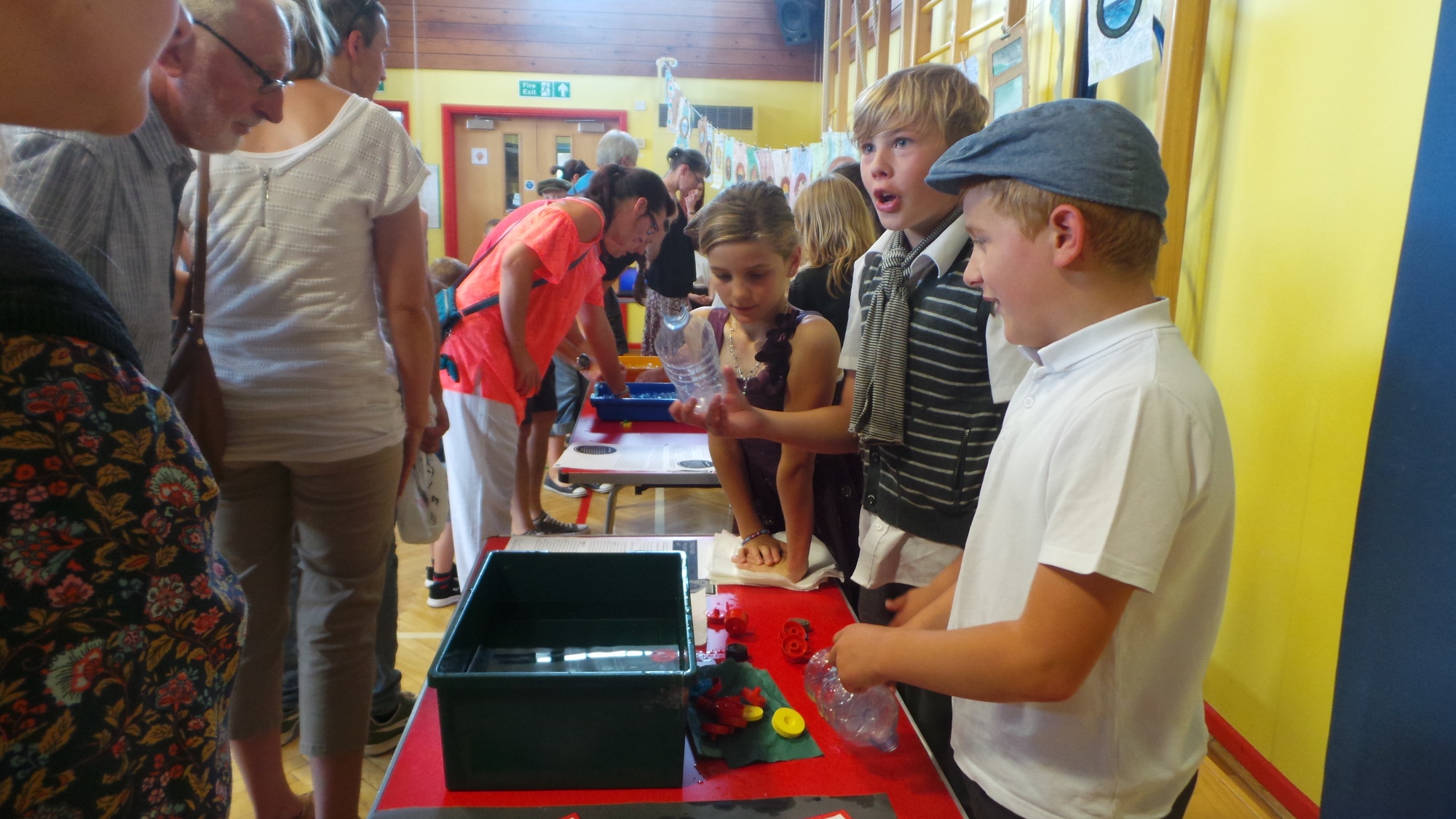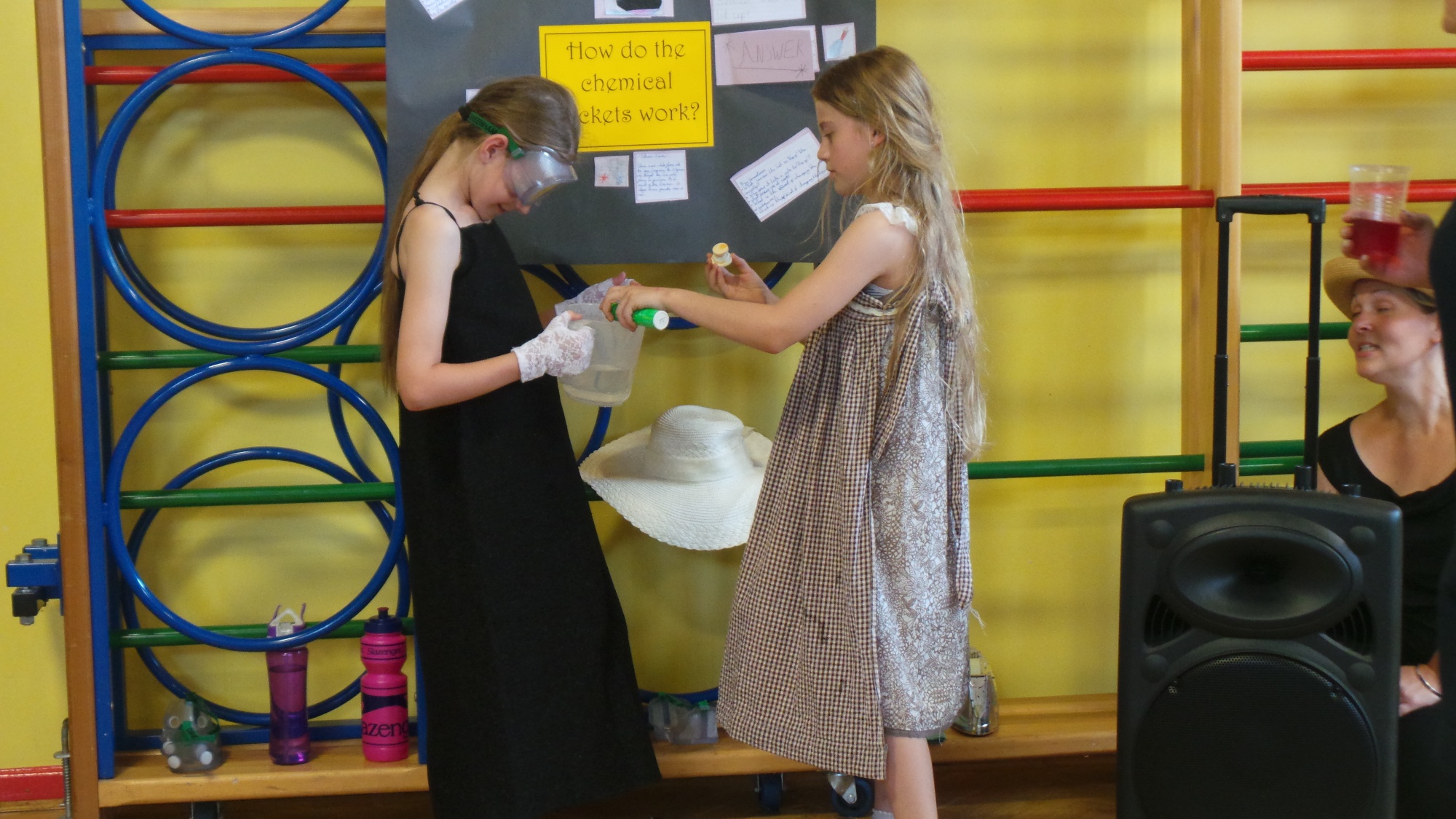 Here There and Everywhere......
It really does feel as though this topic has taken us here, there and everywhere this half term – and it's been absolutely brilliant! Our geography topic has been one of the best we've had all year with the children learning many new skills. We've been map reading, using compasses, using six-figure grid references, creating our own maps and understanding how GPS devices and satellites work.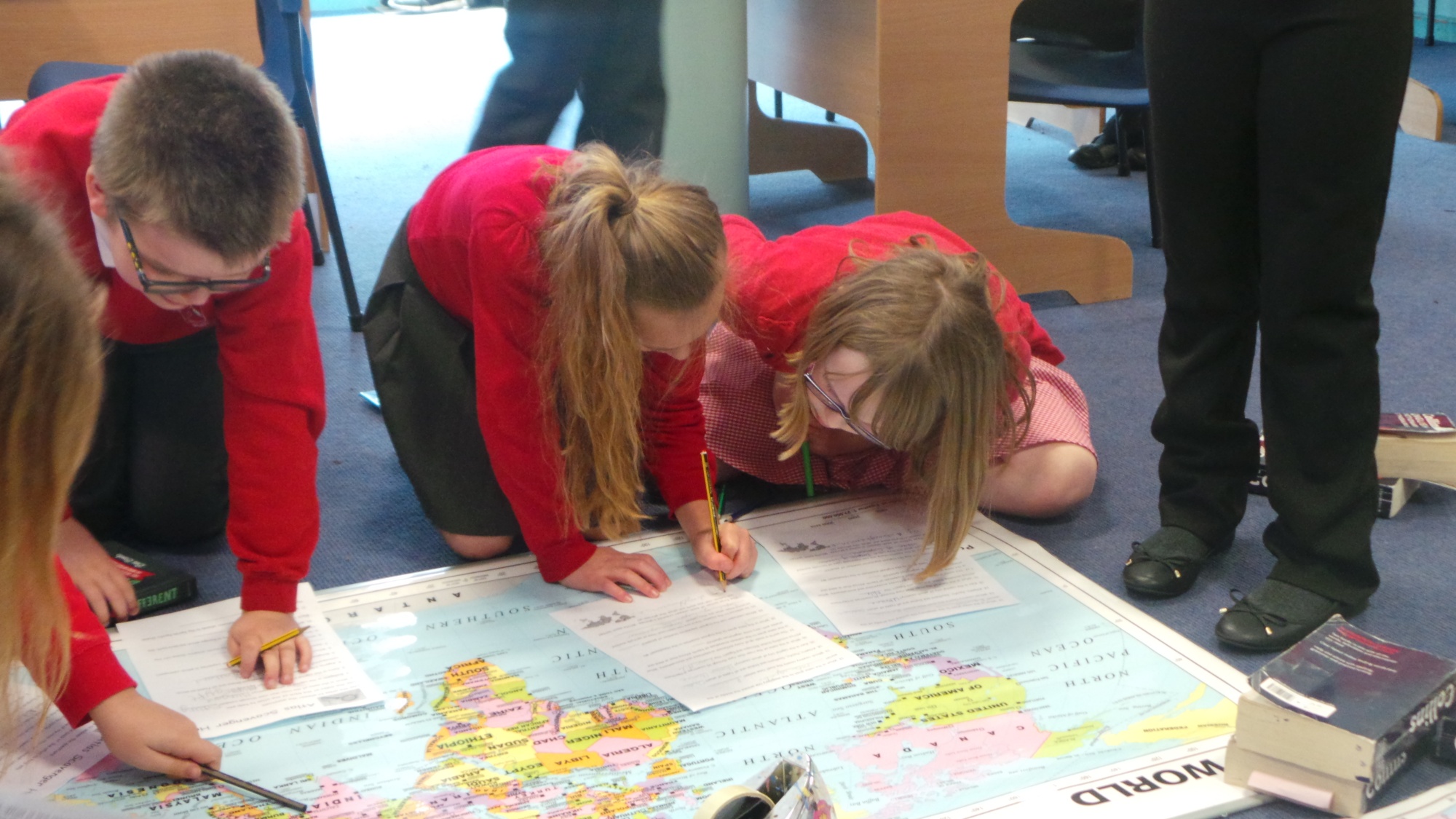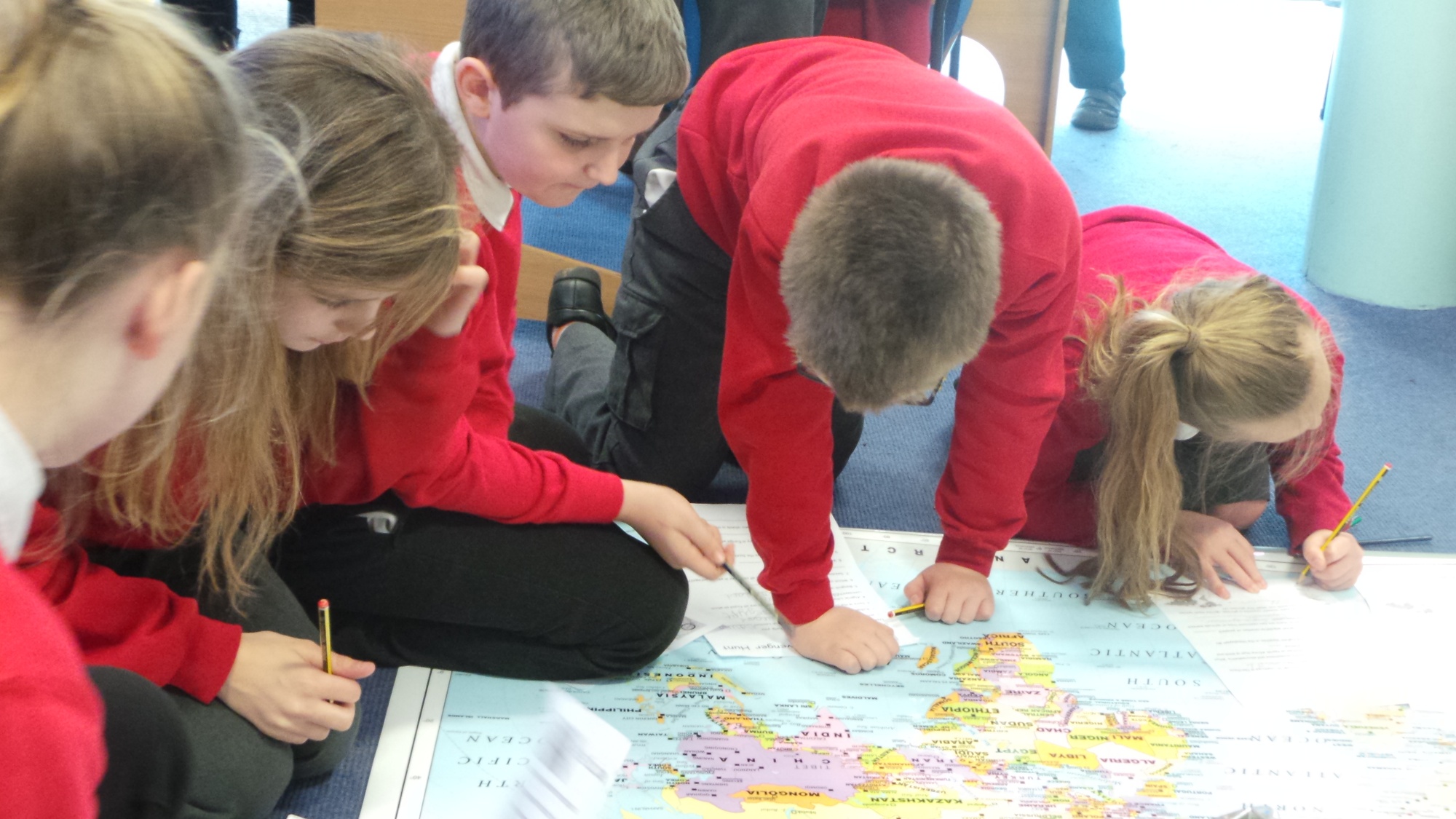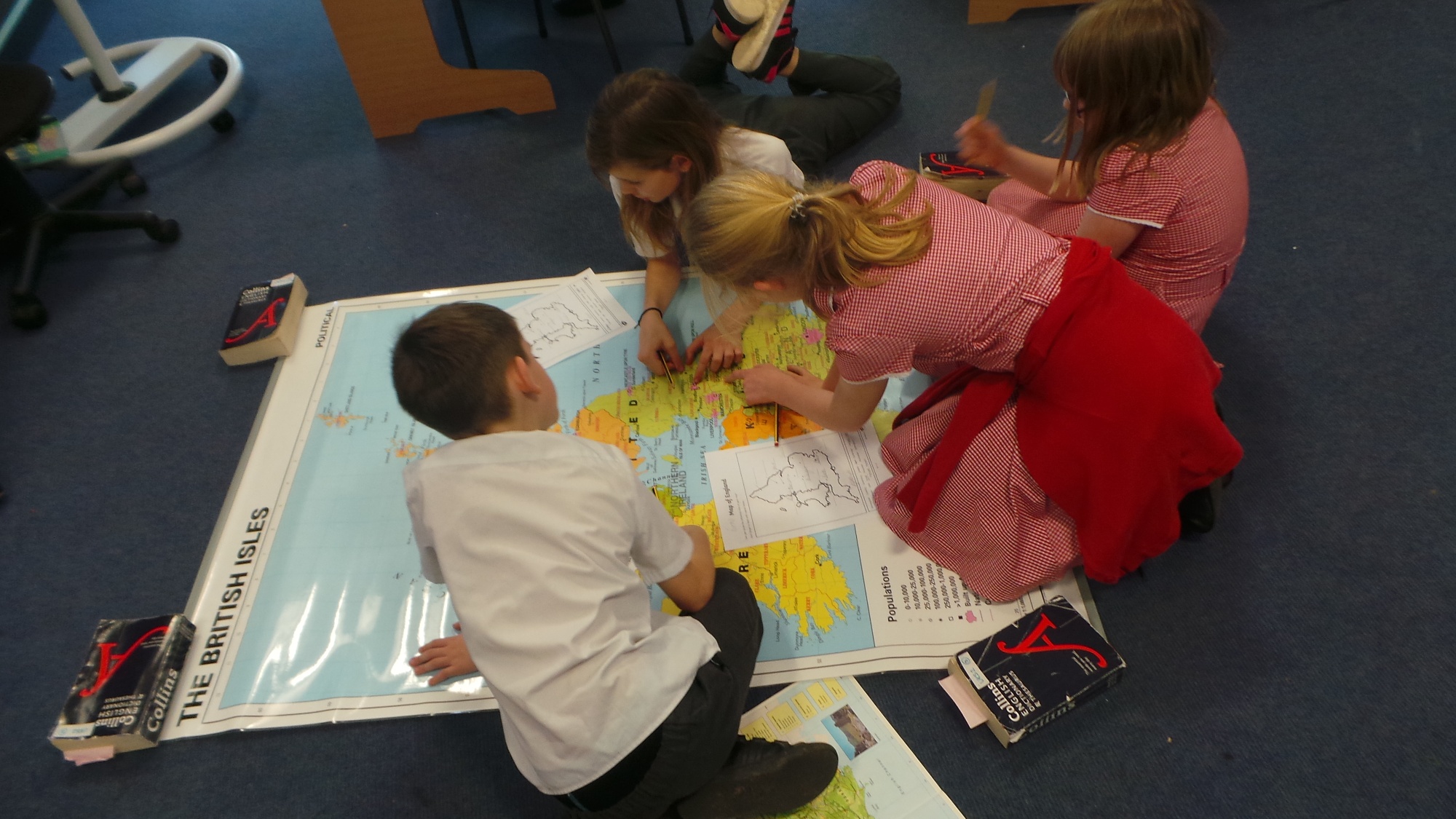 We've loved the story of The Unforgotten Coat and this inspired our diary entries which clearly show great progress in the children's writing this year. Our Mongolian Language Day was lots of fun but it's fair to say that we'll be sticking with reading and writing in English for the time being!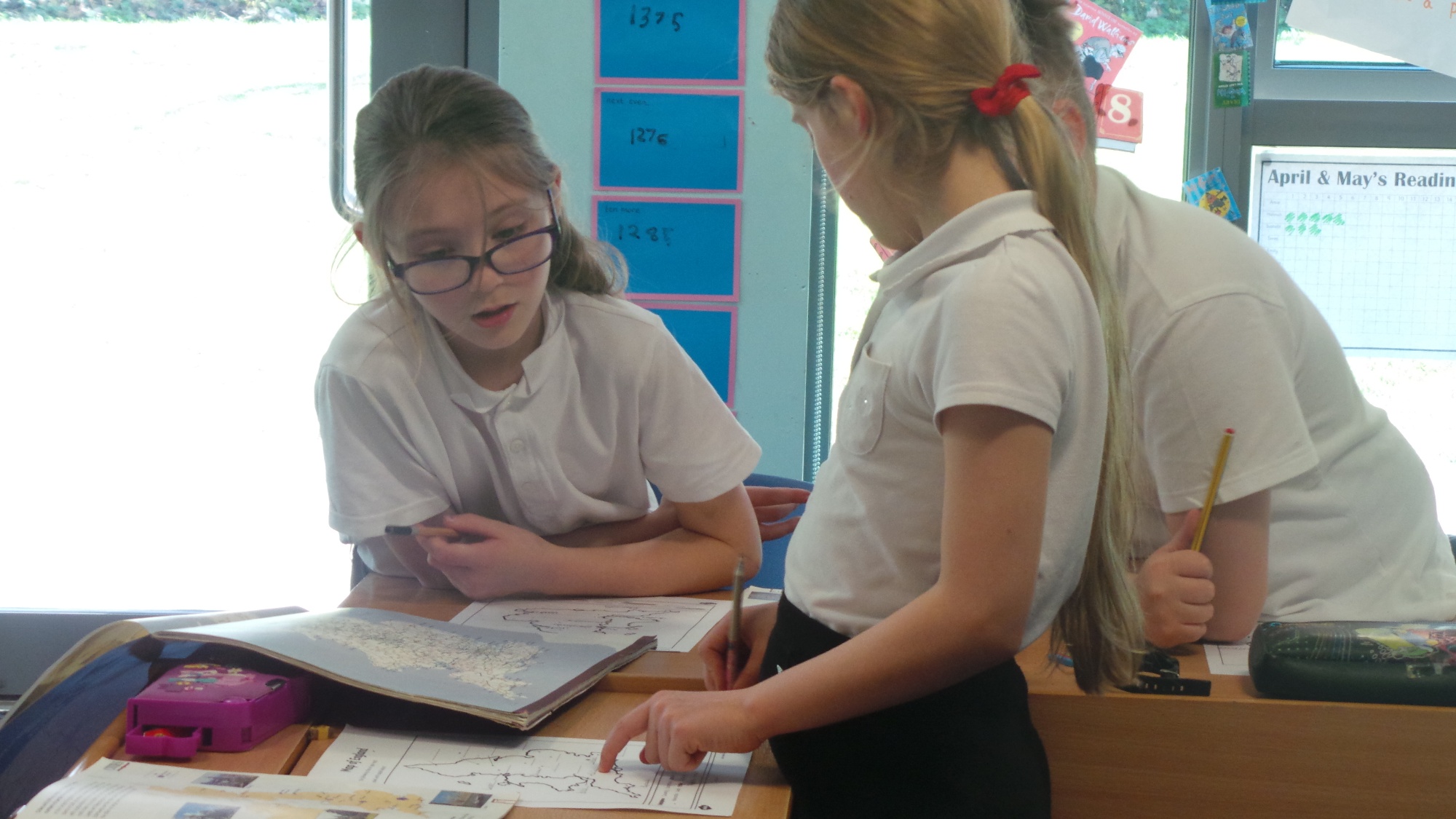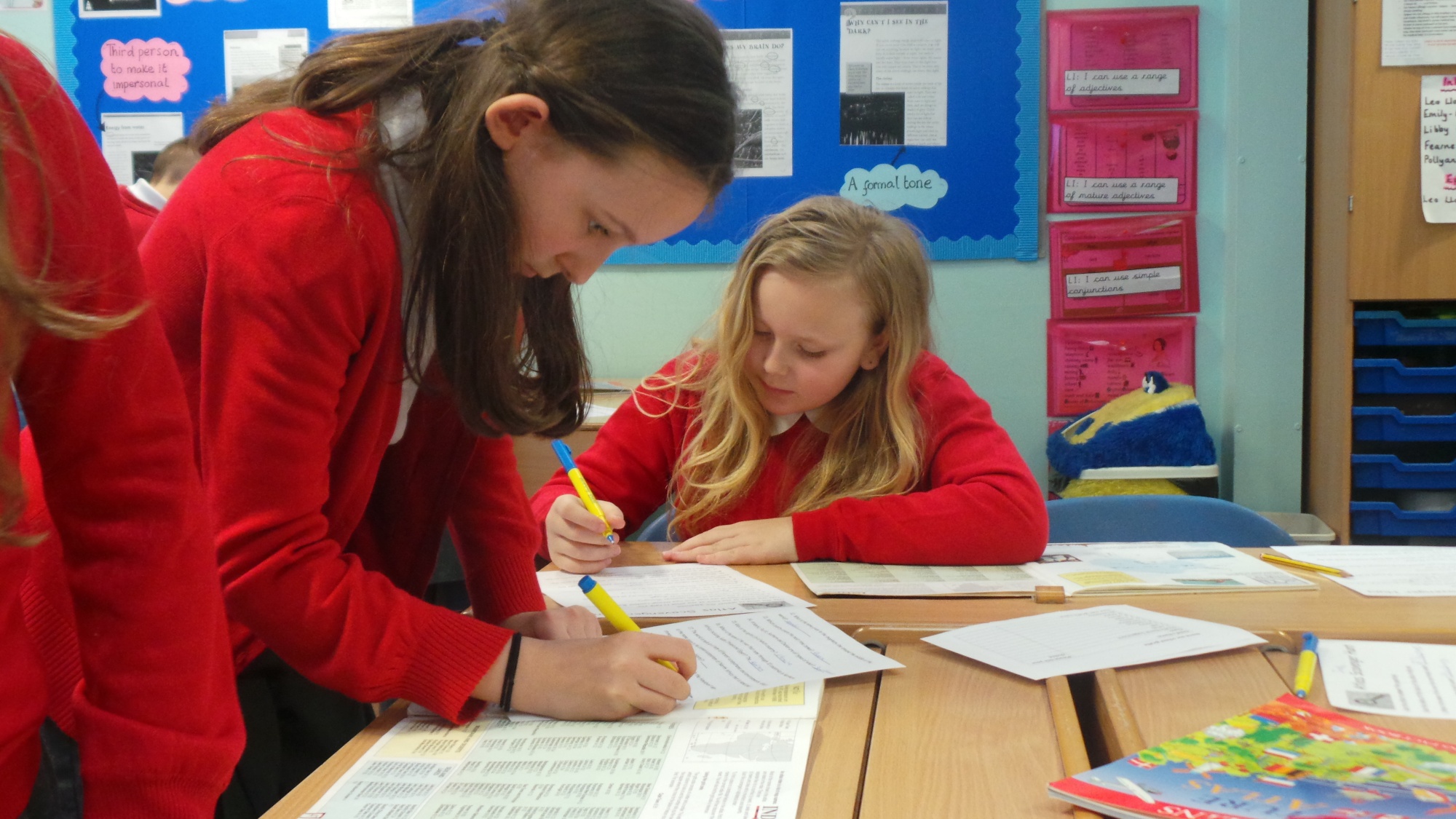 Our visit to the forest was brilliant and gave the children the chance to improve their mapping skills and have a go at orienteering. The walk home was certainly a challenge in the heat but all of the children were valiant in their pursuits!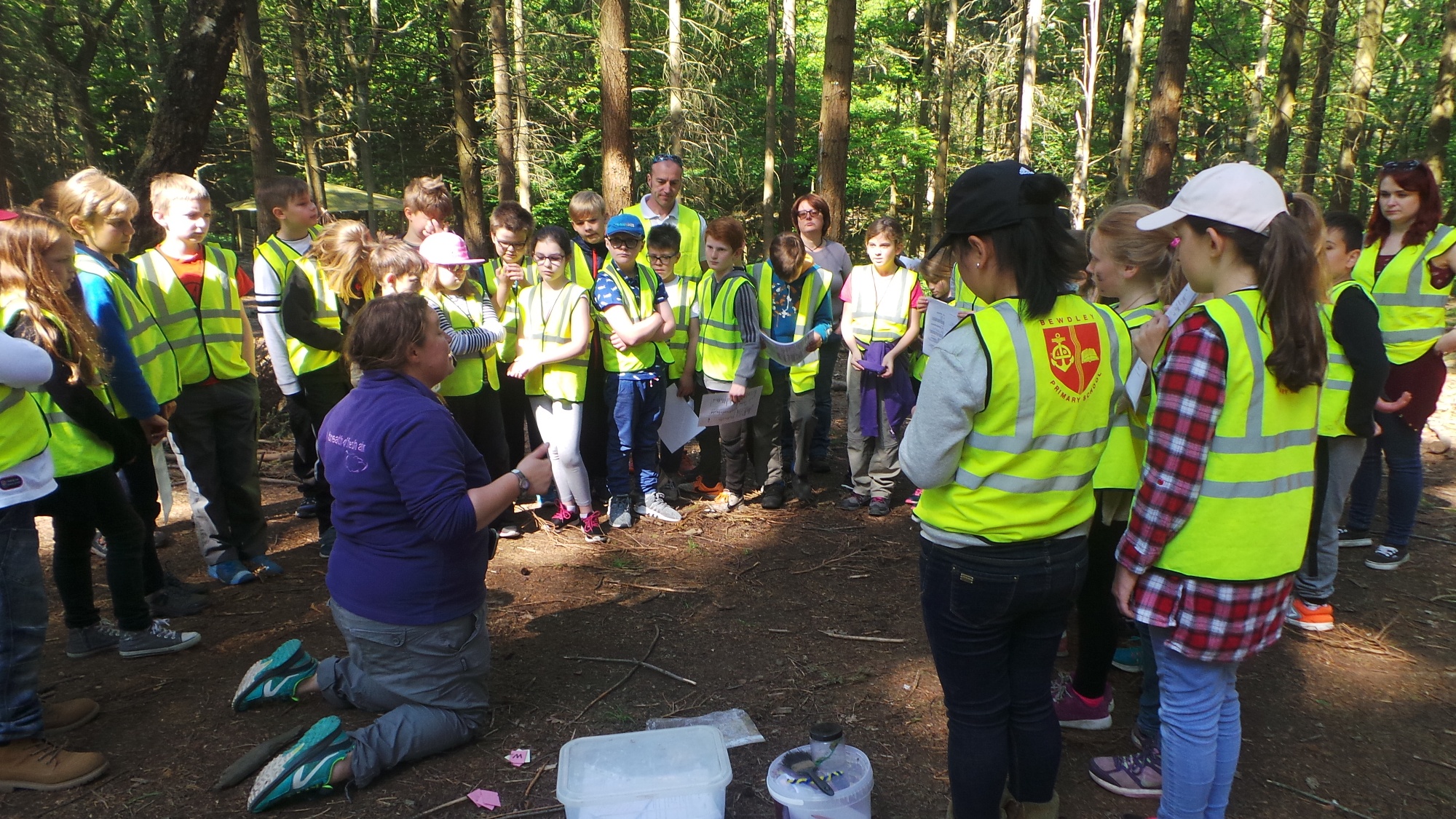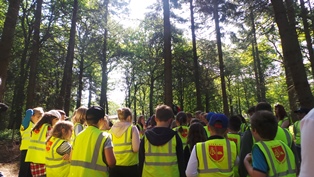 The highlight of this half term has definitely been our days out Geocaching with the children. They really demonstrated what a brilliant cohort they are and all of the adults who were lucky enough to join them agreed that they are a credit to the school.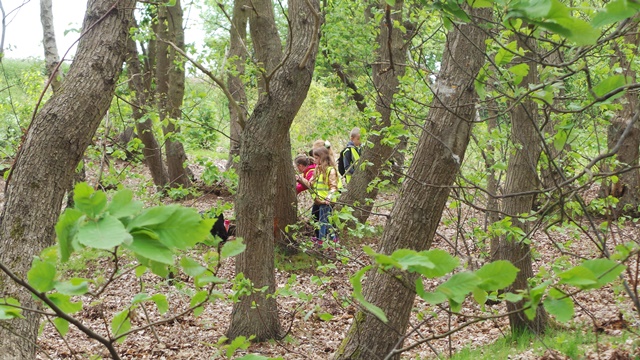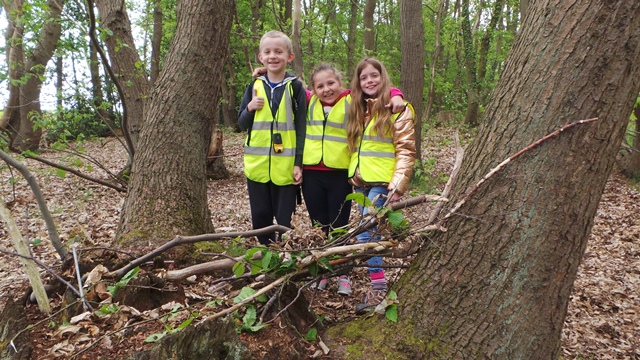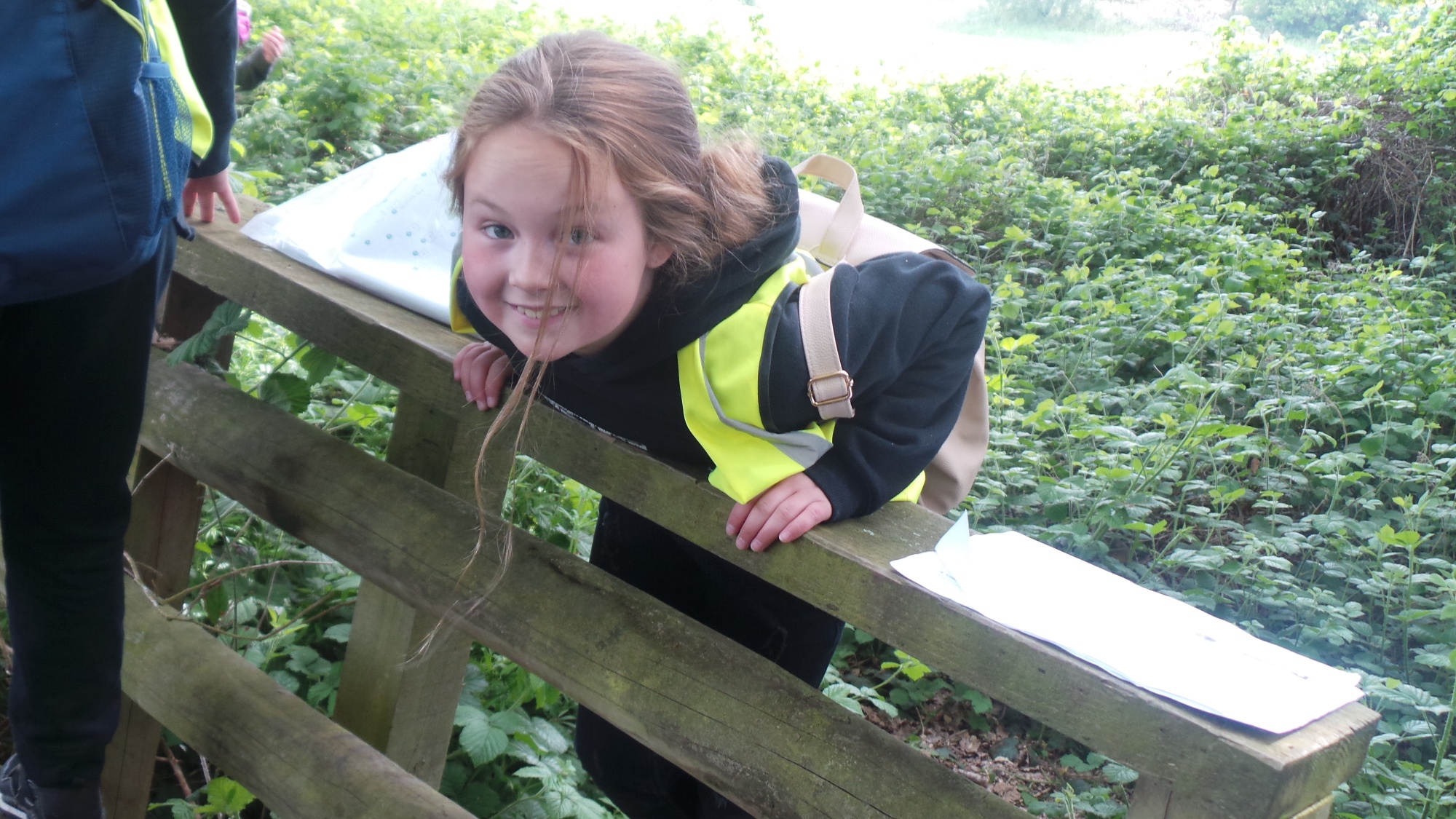 We know that lots of you have now downloaded the Geocaching app and have started to find them with your families, which is fantastic. Please send us any photos of you and your finds so that we can add them to our display.