Year 2
Our recent activities in Year 2
Below is a snapshot of what Year 2 have being doing in school. More photos can be found on the Year 2 photos tab.
Oceans and Seas
The Great Barrier Reef has been recreated in Year Two this week as part of their fantastic Oceans and Seas topic. They've been looking at the seas and oceans around the world and comparing them to water sources a little closer to home.
They found out more about the Pacific Ocean in order to create their own reef and identified the colours, shapes and textures they could see. This helped them to then choose the materials they needed for their own creations.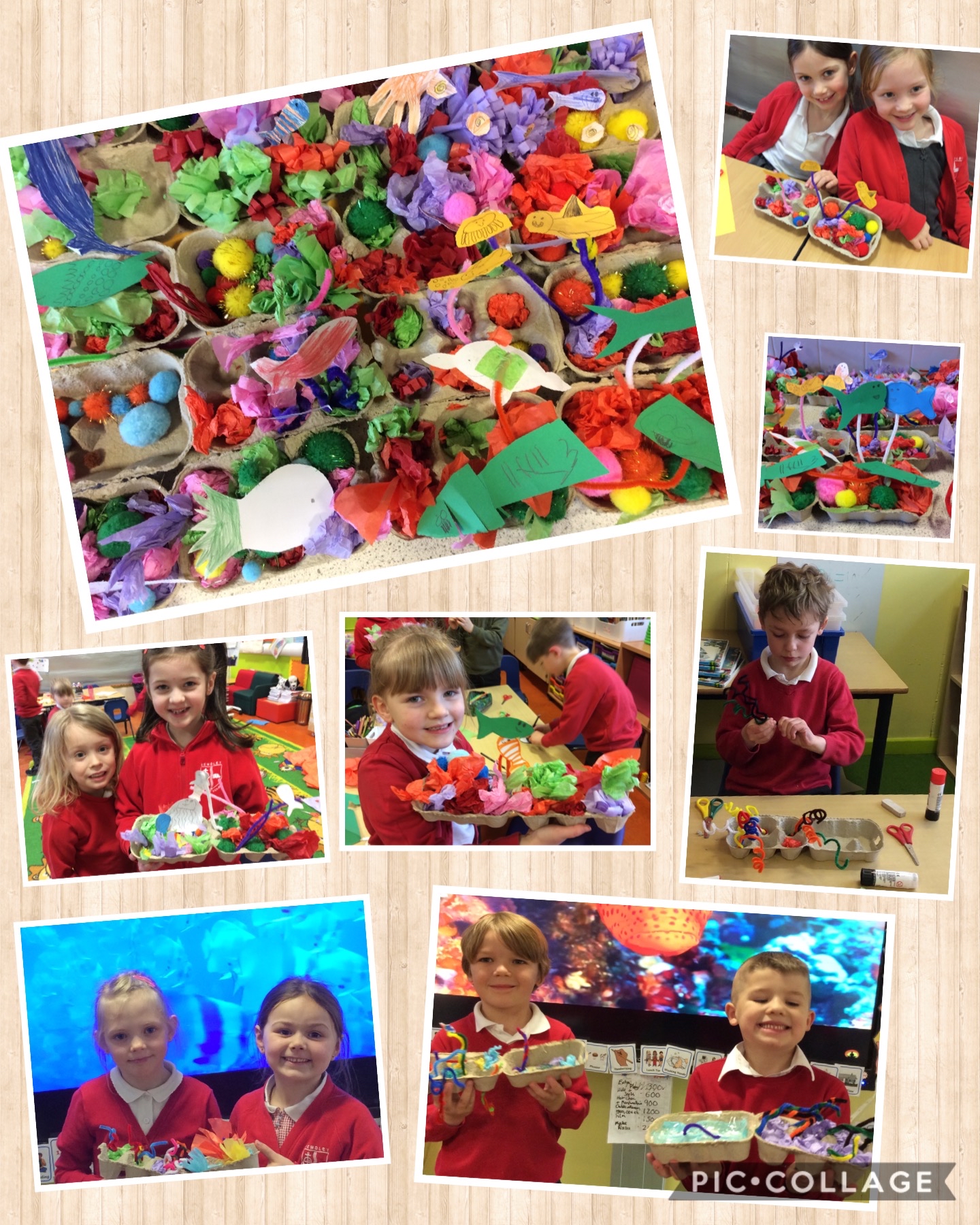 After School Dance Club
The children in our Key Stage One after-school Dance Club did a fantastic job with their first group dance, which focussed on the movement of African animals and how to move to the rhythm of the music. Miss Ward, who leads the club, is already looking forward to their next dance, which has a Christmas theme!
Click on the link to see the dance - Video of our dance
Trip to Slimbridge
Year Two loved their trip to Slimbridge Wetland Centre as part of their 'Carnival of the Animals' topic. They enjoyed an action-packed day which included a bird workshop, a pelican show, a walk through Toad Hall to see the amphibians, an otter talk and even a quick trip to Hawaii to feed the extremely rare nenes! The children were an absolute credit to the school with members of the public and Slimbridge staff both commenting on their exceptional behaviour and thoughtful questions throughout. Well done, Year Two!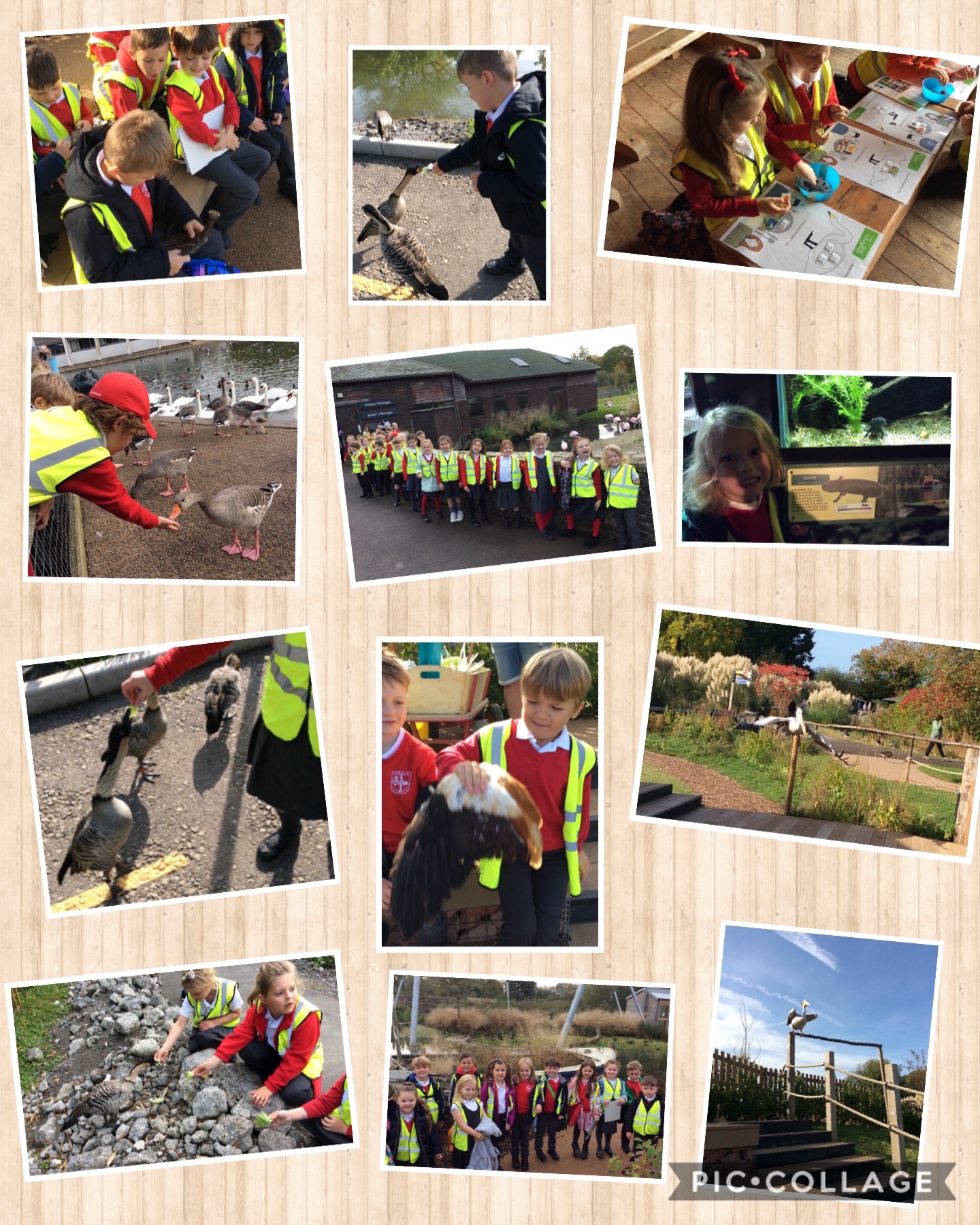 We are Britain Topic
Year Two have made an incredible start on their new 'We are Britain' topic as they began to create their own castles today, using recycled materials. We cannot wait to see the finished structures - watch this space! (We can also confirm that Year Two are excellent at tidying up, as the playground was debris free following their construction session!)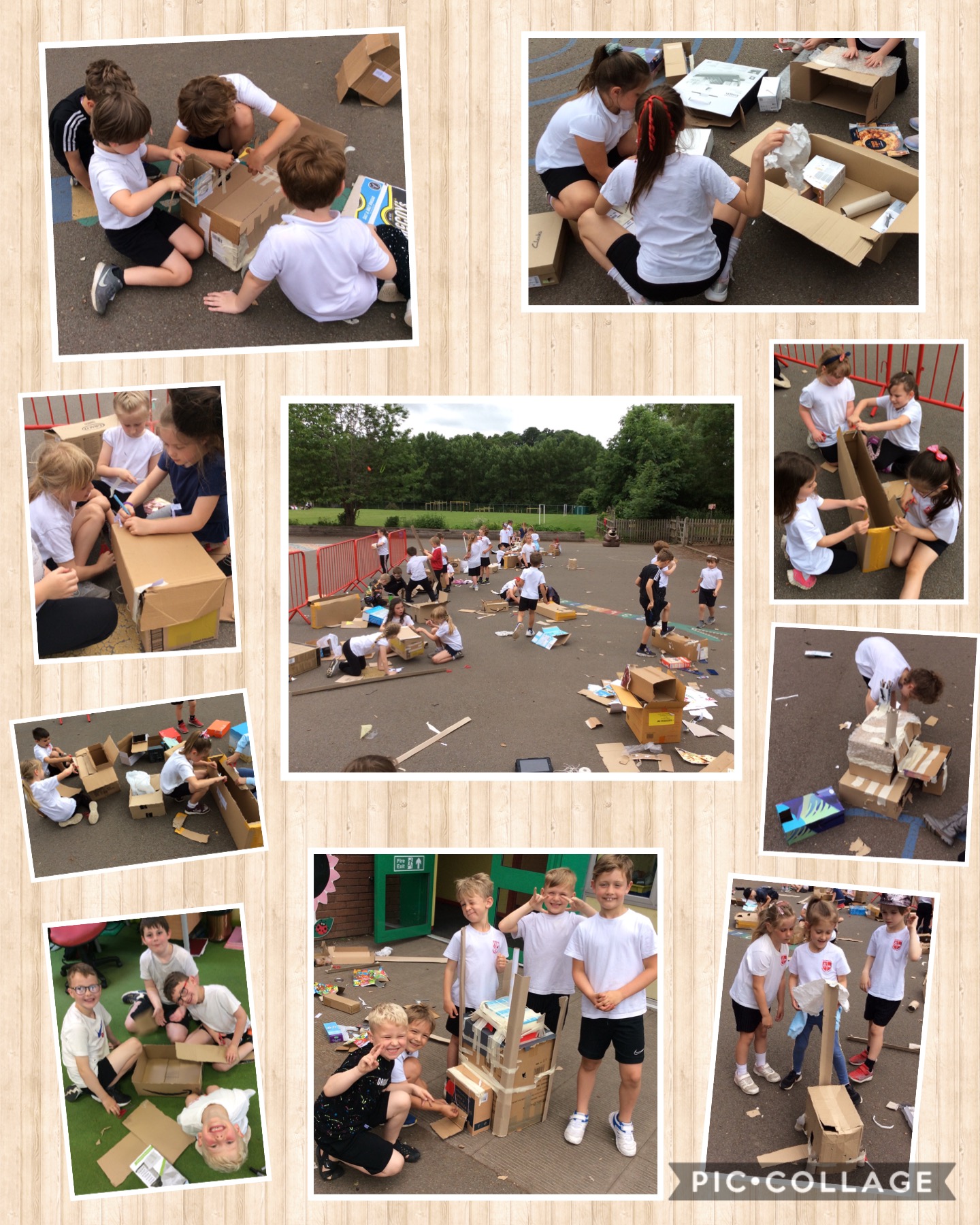 Animal Poo!
In Year 2, we have been learning more about the diets of herbivores, carnivores and omnivores... by creating animal poo! The children used their detective skills to identify the different animals by analysing the size, colour and texture of the deposits. As you can see from the pictures, they really got stuck in and thoroughly enjoyed the lesson! (Just to confirm, the 'poo' was actually just oats, cocoa powder and water!)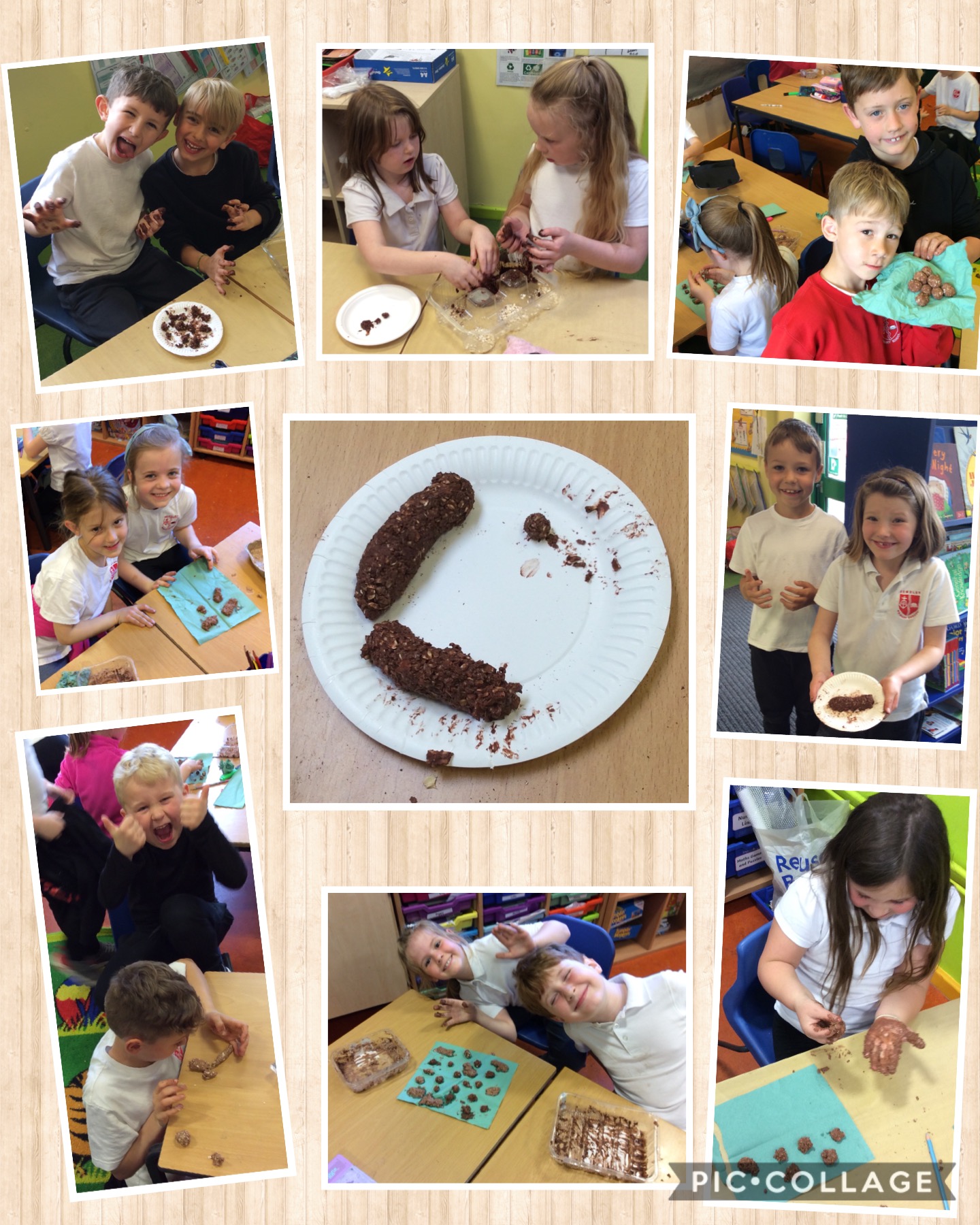 Great Fire of London
The children in Year Two have been learning all about the Great Fire of London! As well as comparing fire safety then and now, the children have been researching the buildings in London in 1666 and why there was so much damage throughout the city. They designed and made their own models and used their problem-solving skills to make them attach to the other buildings. They then took their model London down to Forest School where they set light to it and recreated that fateful night. It took 3 days to get the original fire under control but luckily our safety measures are much better now which meant everyone could safely enjoy the spectacle!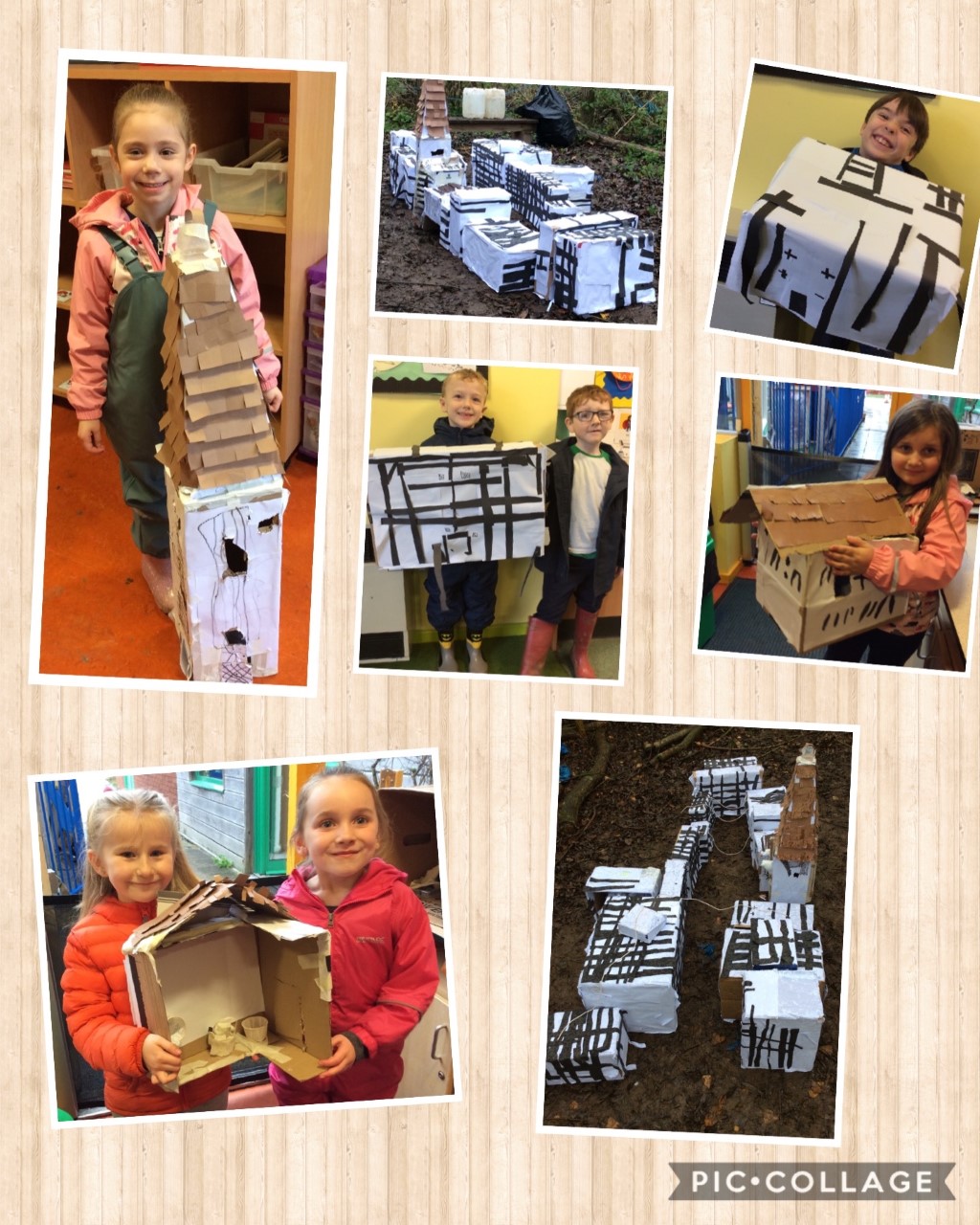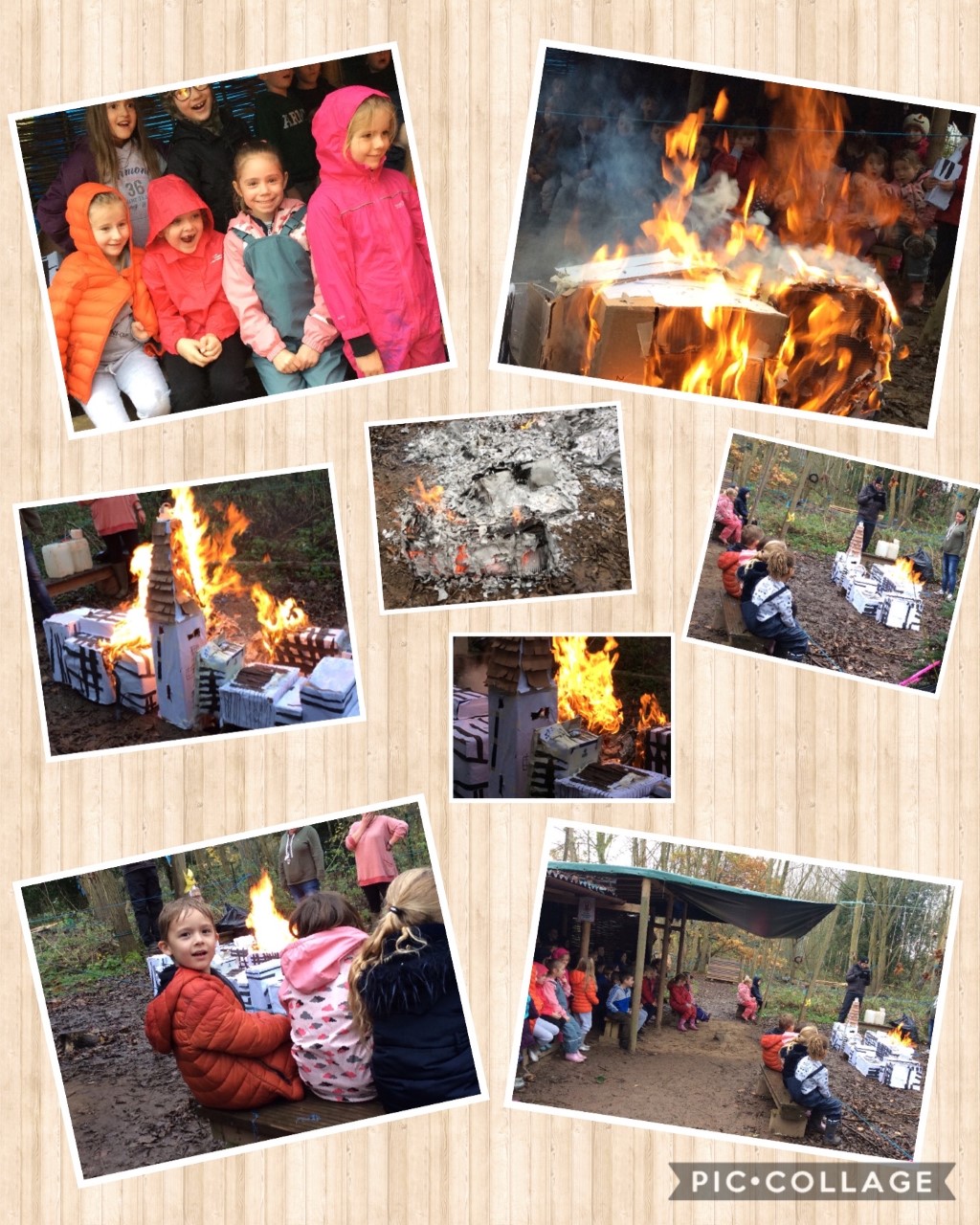 'Carnival of the Animals' topic
Year Two's 'Carnival of the Animals' topic has been absolute incredible this half term and the children have been learning so many new skills and techniques. They use a wide range of resources to plan design and make maps for their own safari parks, using lots of directional language to help the visitors to move around the parks. Their animal masks were of such a high quality that they could easily have been sold in their gift shops and we love how different and unique they all are. They've been investigating different animals and learning more about how and why certain creatures are able to camouflage themselves. They then created their own camouflaged salt-dough animals - although you might not be able to see them in the pictures!
The highlight of the topic was definitely a visit from Angie's Animal Antics which allowed the children to get up close and personal with lots of the animals they've been learning about. It's not every day that the school hall has tree frogs, snakes, owls, chinchillas, hedgehogs and bearded dragons roaming around it but the children were 'Ready, Respectful and Safe' throughout the visit.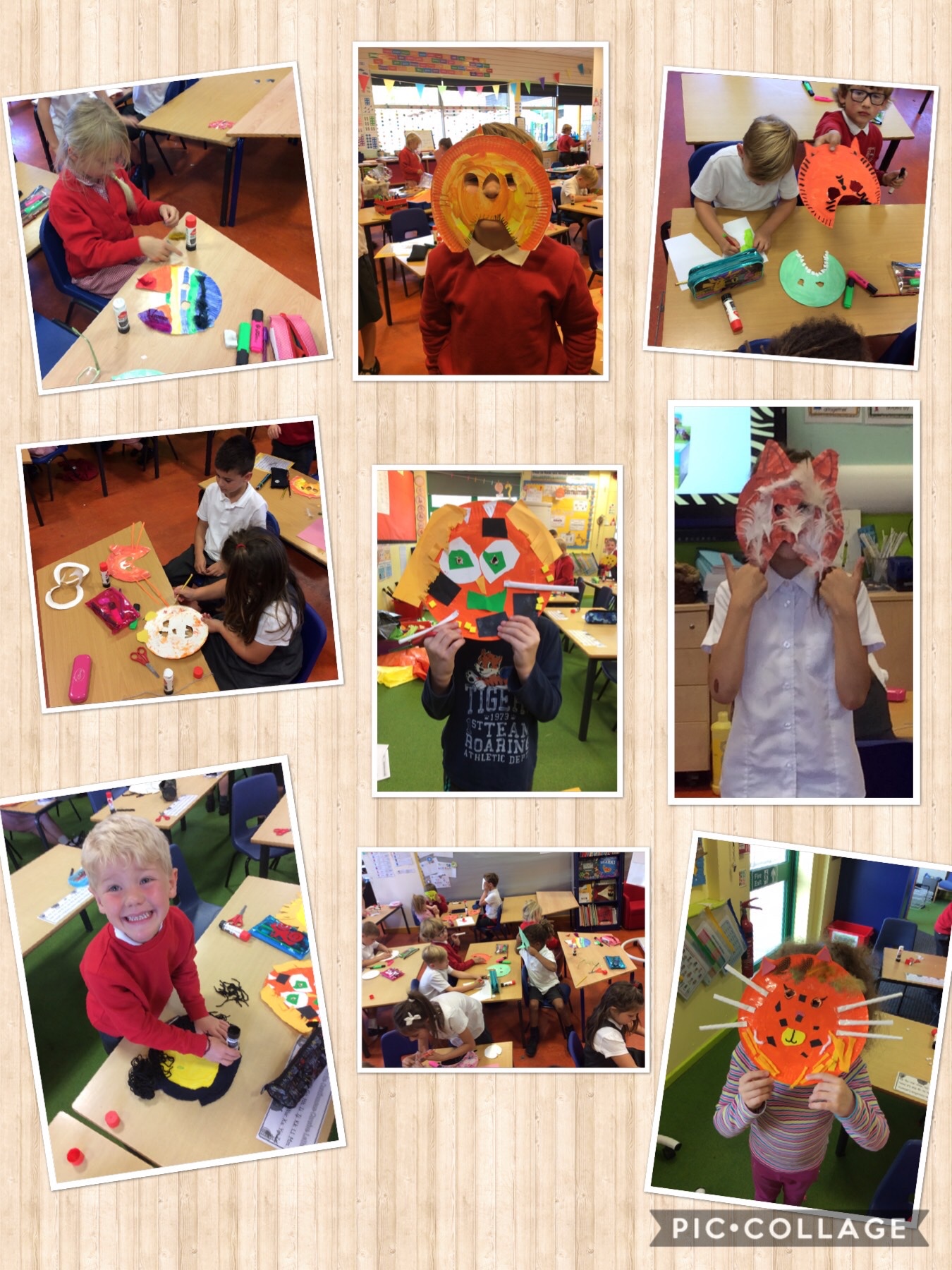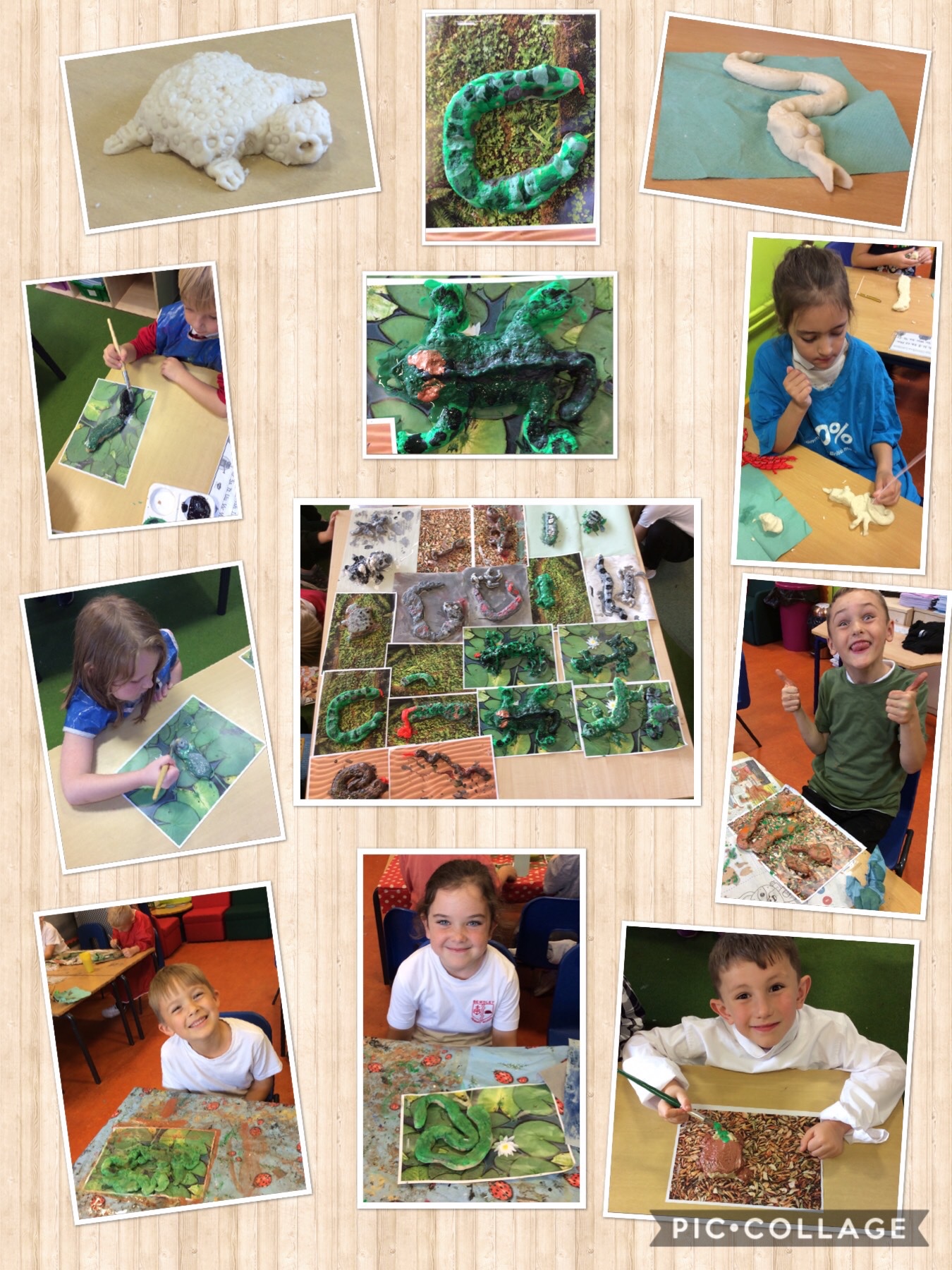 Aboriginal Art
Year Two have kickstarted their 'Carnival of the Animals' topic by investigating the symbols, patterns and animals found in Aboriginal art. The children used a whole range of techniques to create their own artwork and these will be at the heart of the grand opening of their own safari parks!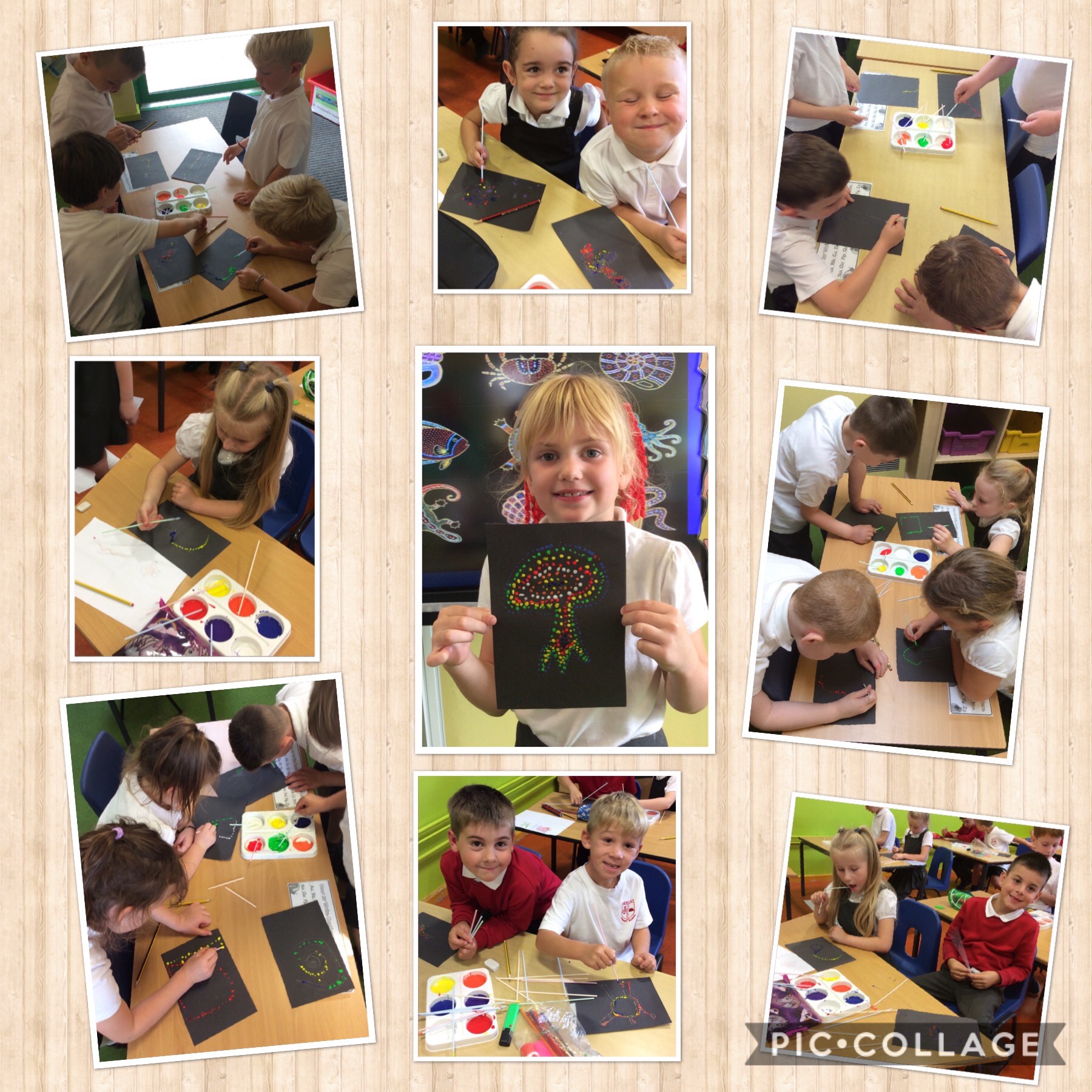 Wanted: The Perfect Pet
Last week, Year Two started their latest book, 'Wanted: The Perfect Pet' by Fiona Roberton and it inspired them to have a go at creating their own perfect pets! They produced designs, descriptions, personalities and tricks for their pets and, as always, the end results demonstrated the fabulous creativity and imaginations of our Year Two children.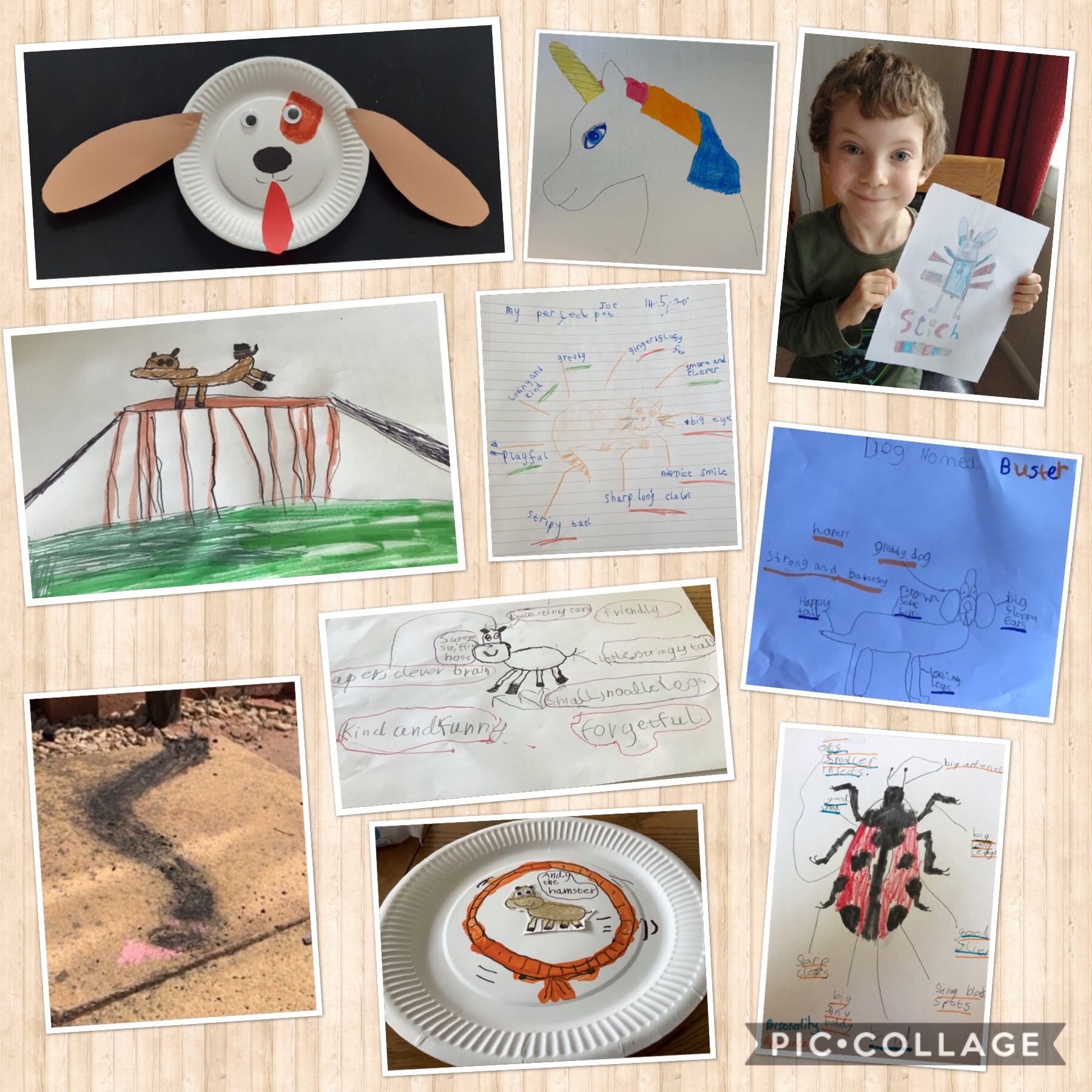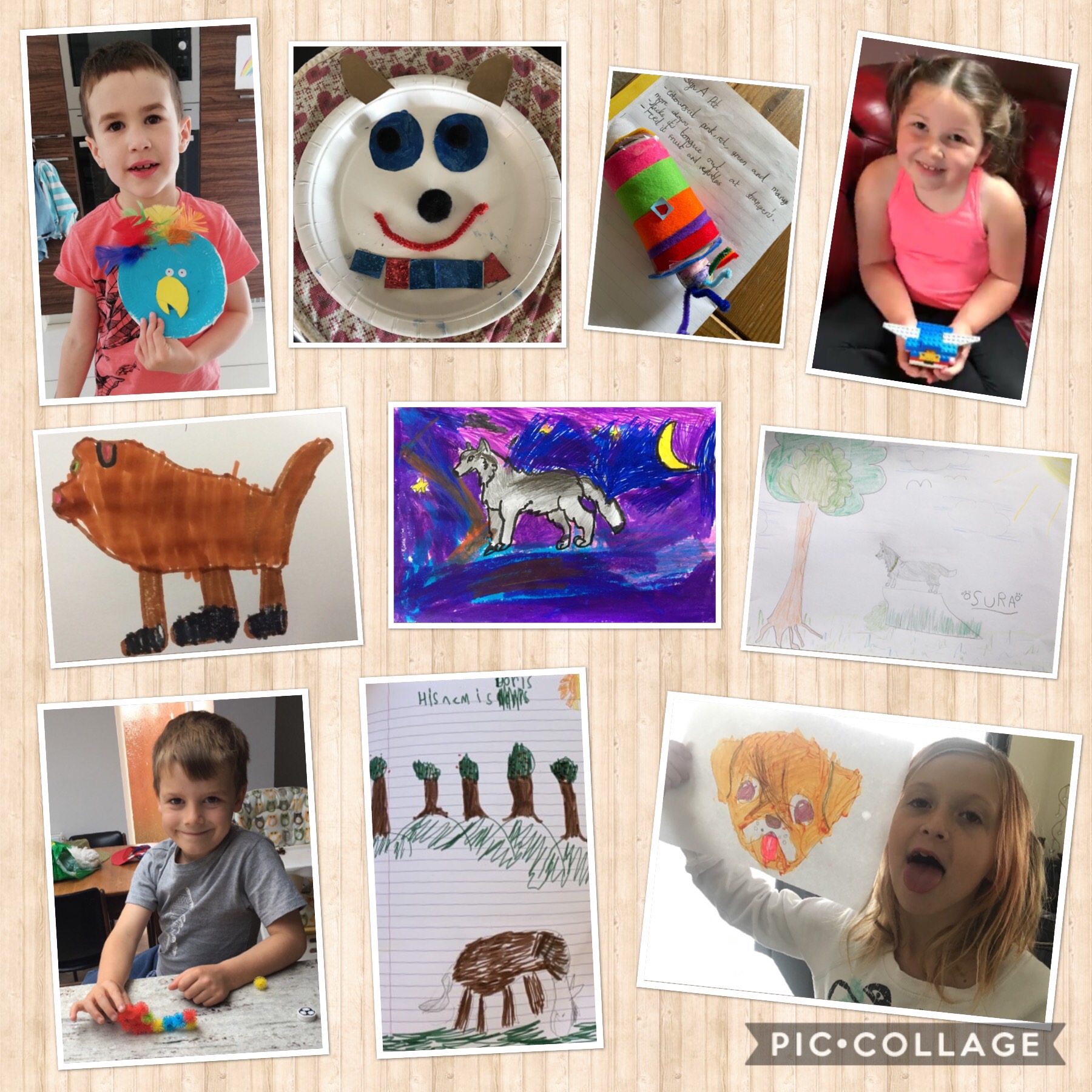 Lego Challenge
As part of their home learning, Year Two were set the challenge of creating wild animals out of Lego. It's great to see the children's imagination and creativity shining through in their work and David Attenborough will certainly need to investigate some of the new species that have been discovered!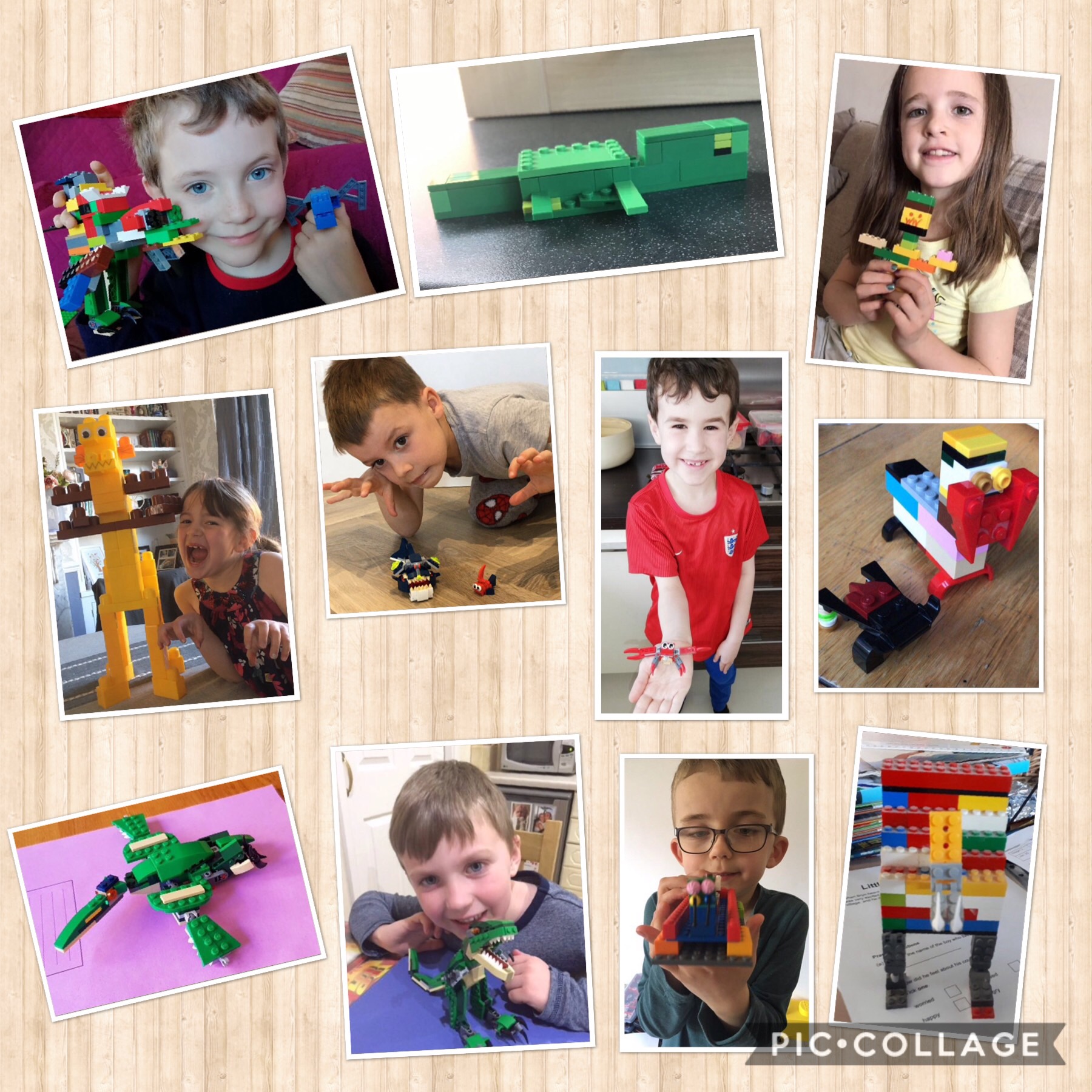 3D Shapes
Milne class have been having great fun learning more about the properties of 3D shapes!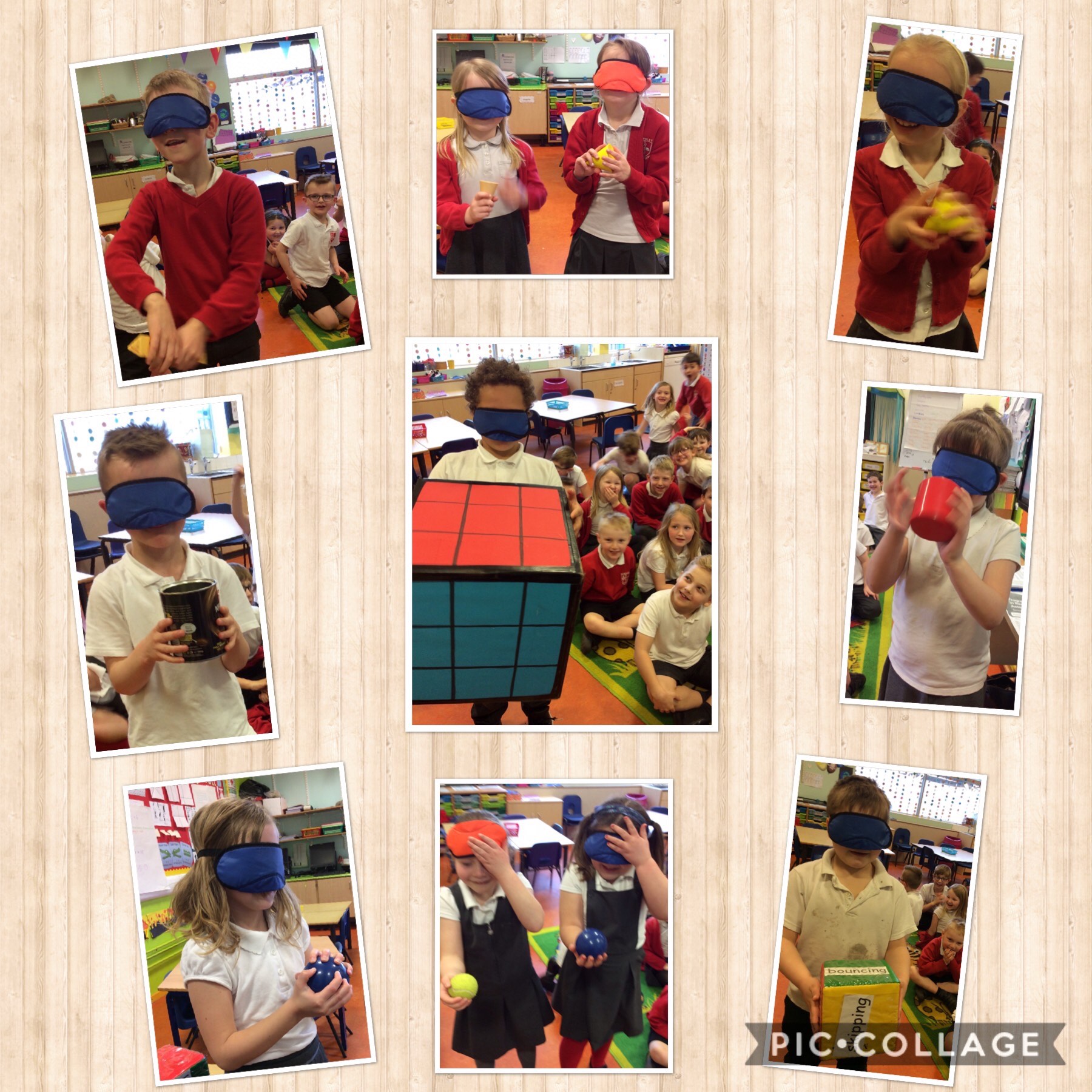 Road Safety Training
Throughout January, the children in Year Two and Year Four have been taking part in road safety training from Worcestershire County Council. Year Two's 'Step Outside Pedestrian Training' programme gives children practical training in how to walk and cross roads with adults. Meanwhile, the Year Four 'Stepping Out' programme is designed to help children to develop their own basic pedestrian skills as they become more independent.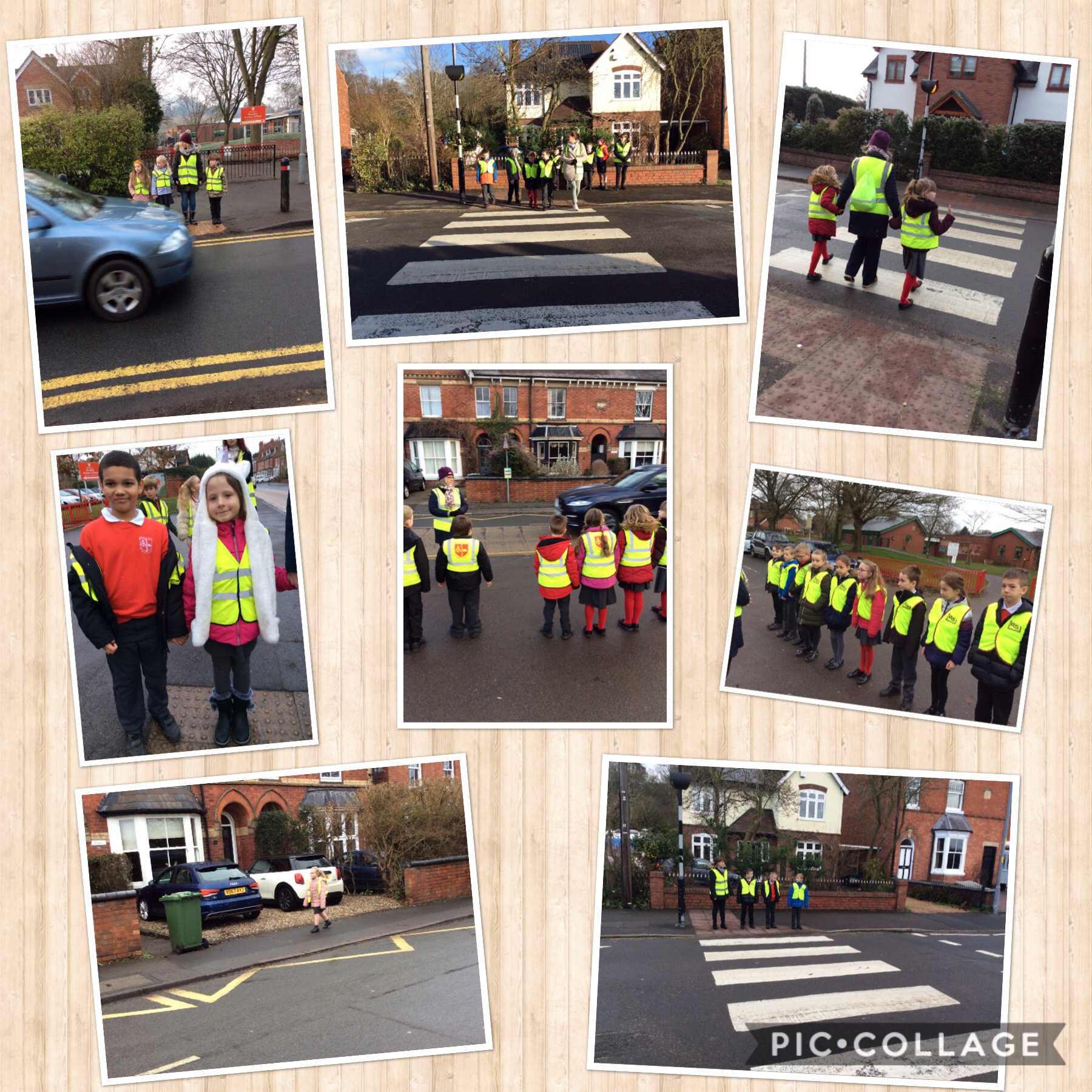 Paddington Bear
The children in Year Two are currently looking at the stories of Paddington Bear, so it seemed only right that Bond class (named after Paddington's creator, Michael Bond) tried some of his favourite food - marmalade! Although lots of the children tried it, there weren't many who were as passionate about it as Paddington!
It's great to see the children being so prepared for outdoor learning thanks to the BPS PTFA, who have generously funded a full class set of waterproof overalls to ensure that the weather doesn't stop have to stop the fun!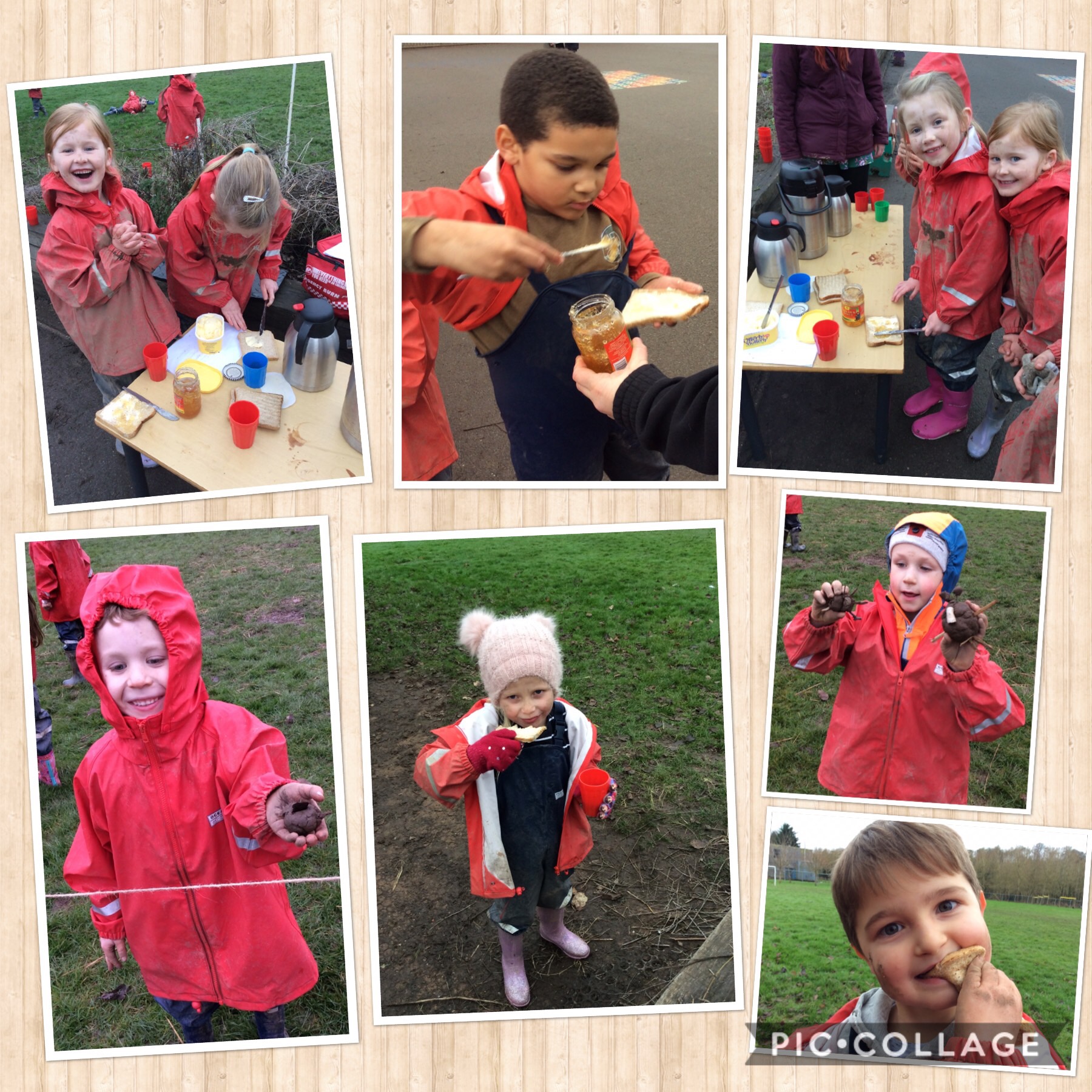 Great Fire of London
To finish off their topic on the Great Fire of London, Year 2 recreated 17th century London using recycled materials. The children looked at the designs of the buildings, their structures and the layout of the city and how this helped the fire to spread. After a short lesson on fire safety, the children went down to Forest School to watch their buildings burn - just like that fateful night in 1666!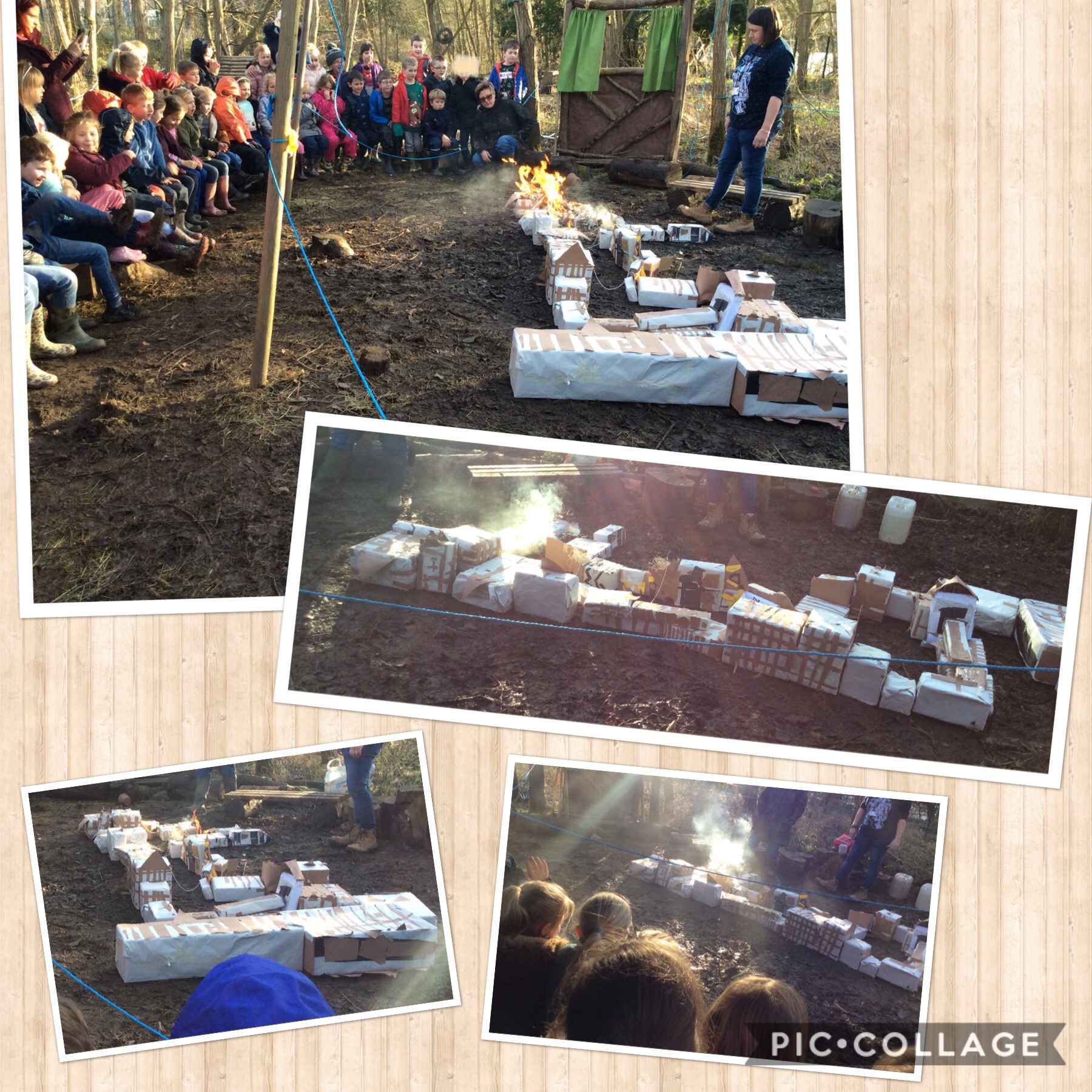 Key Stage One Christmas Show - A Little Bird Told Me
Our school hall has been filled to the brim this Christmas, with 14 fabulous performances being staged over the last couple of weeks. Whether they were watching our 3-year old Nursery's first nativity or Year Six's last, all of our audiences were treated to confident, energetic and heartwarming performances.
Thank you for not posting your own pictures of the productions on social media. We are able to do so on our own website and Facebook page as we only share images of children whose parents/carers have given permission to do so.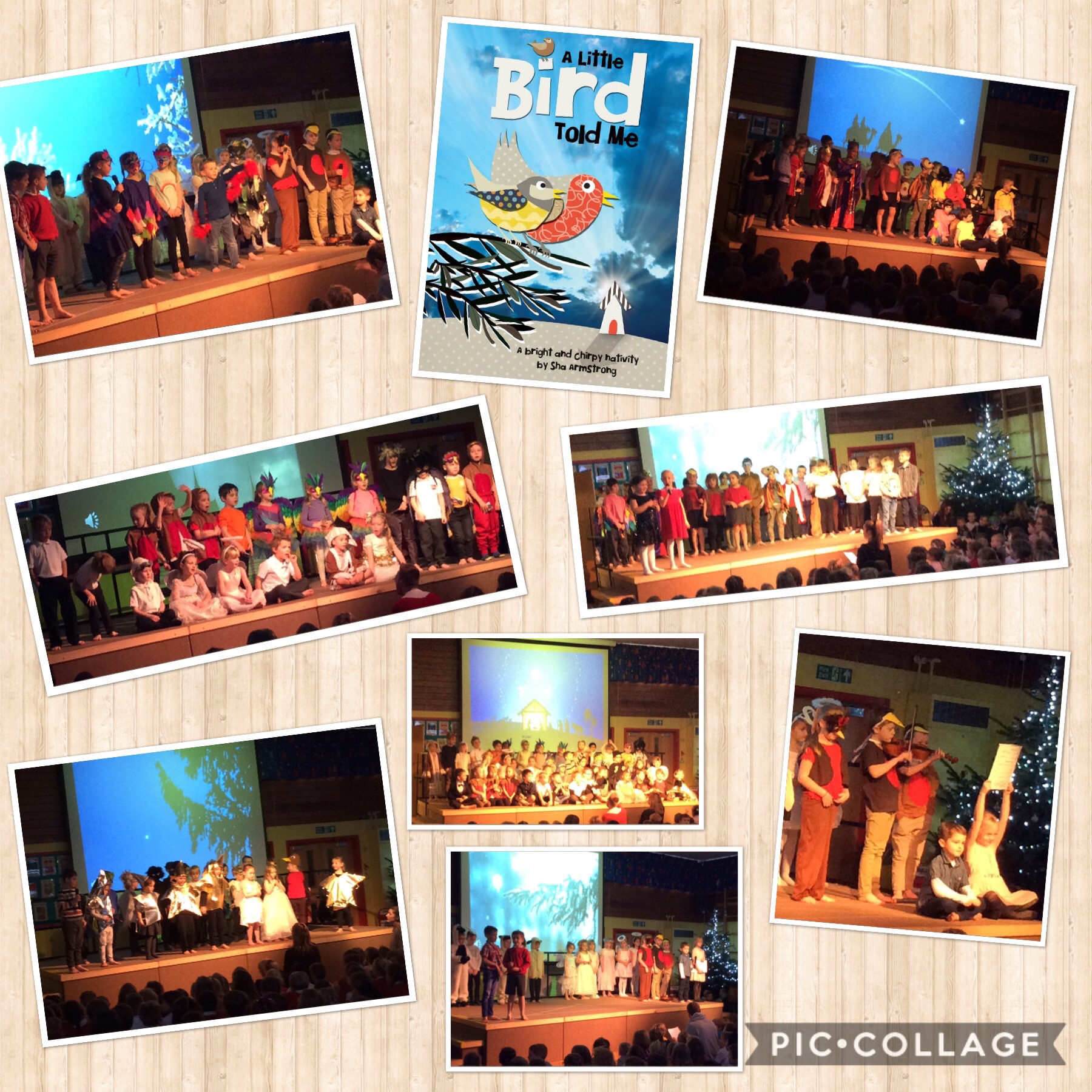 Forest School
It's great to be back in Forest School again and this week Milne class learnt about the 'Fire Triangle' and fire safety. They talked about its amazing uses as well as its dangers. The children also managed to squeeze in a s'mores making session while they were down there too!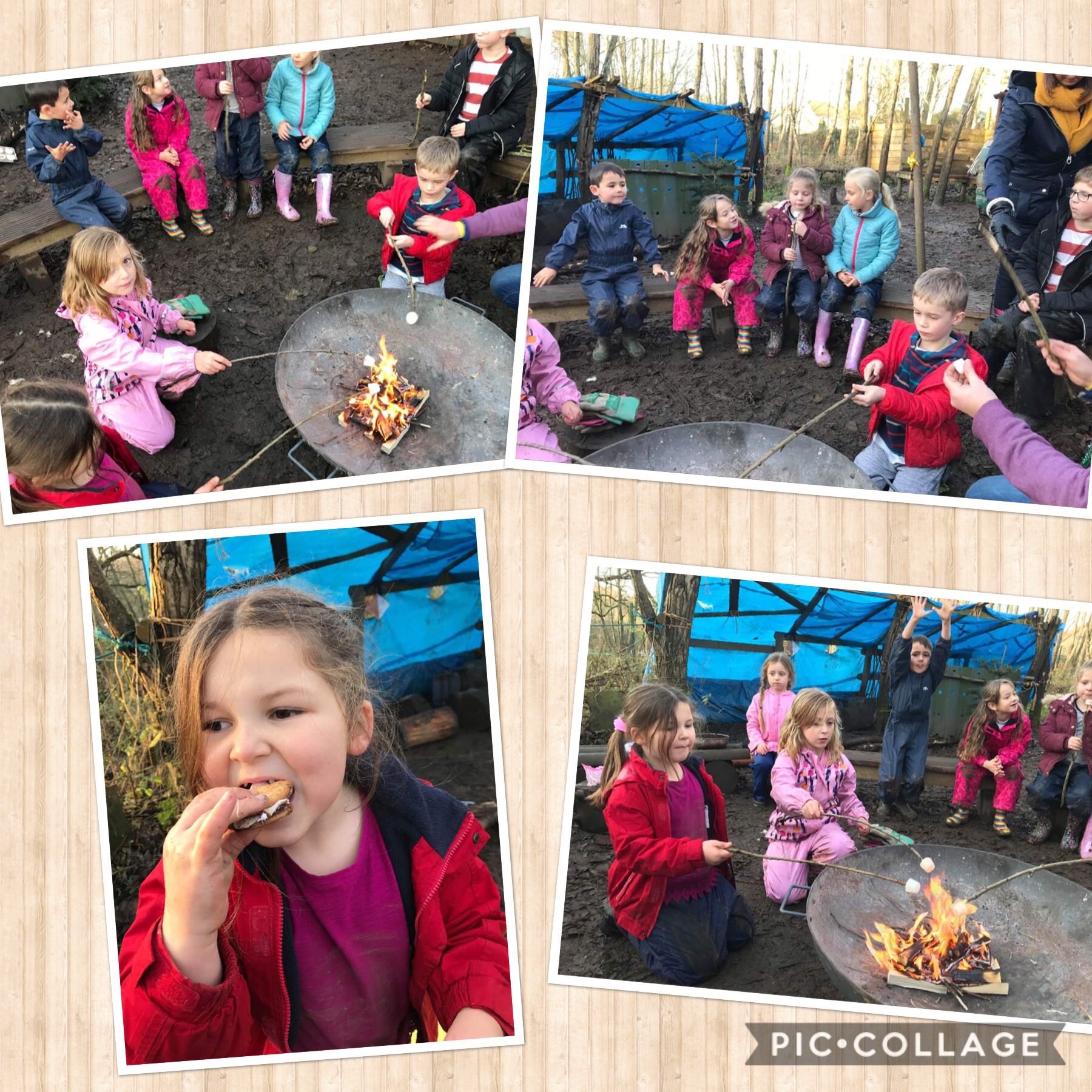 Bond Collages
Bond class have been learning about the different habitats that are flourishing in our local area. The children worked together in groups to create collages of the animals and their environments. They then presented their creations to the class and explained why the animals chose their habitats and how they survive in the wild.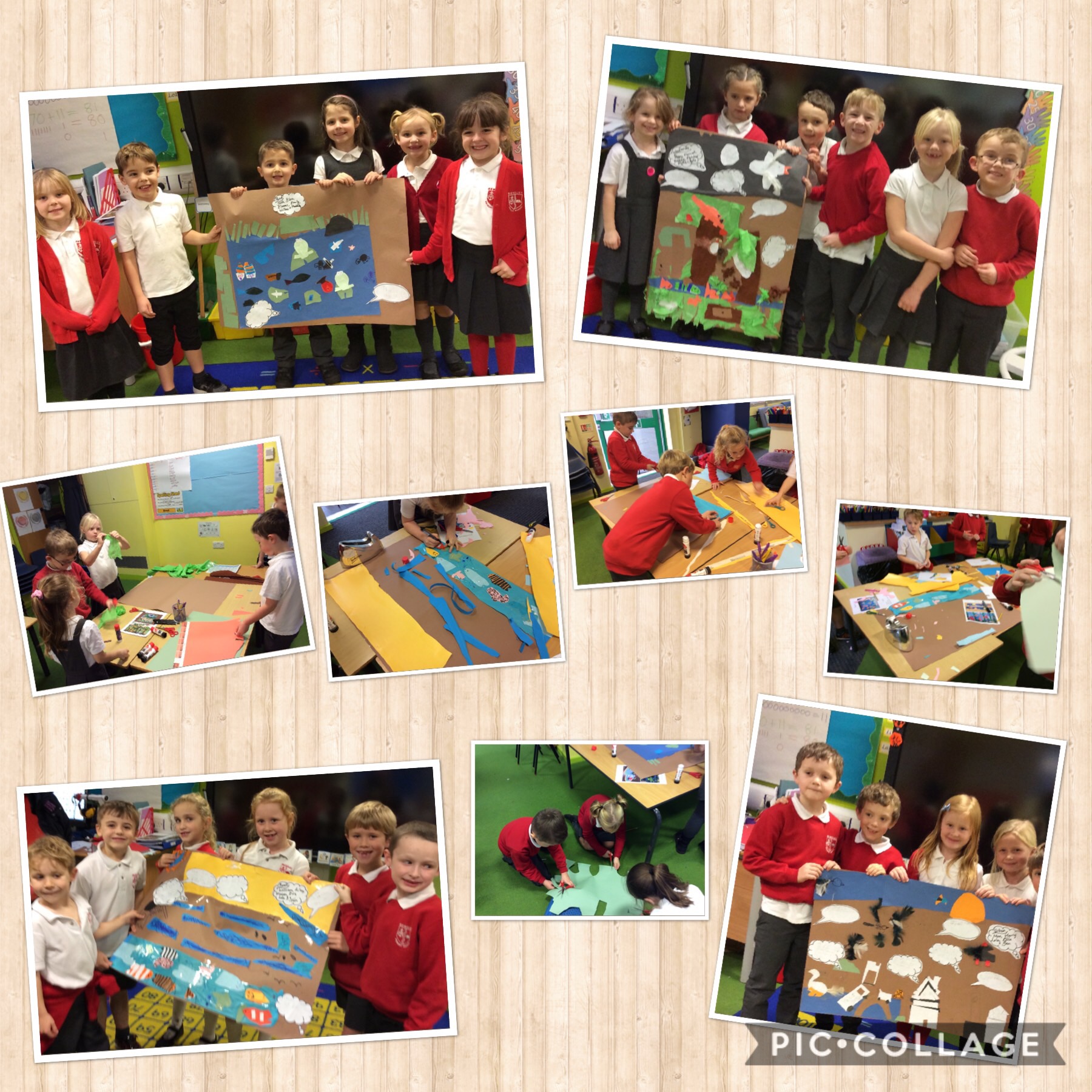 When I Grow Up...Week
Year Two enjoyed loved their visit from local author Gillian Young and her beautiful dog Poppy. Gillian read to the children from her book, Poppy on Safari, which follows the story of the loveable golden retriever when she gets lost in the Safari Park. She also spoke to the children about how she became an author and what inspires her to write books.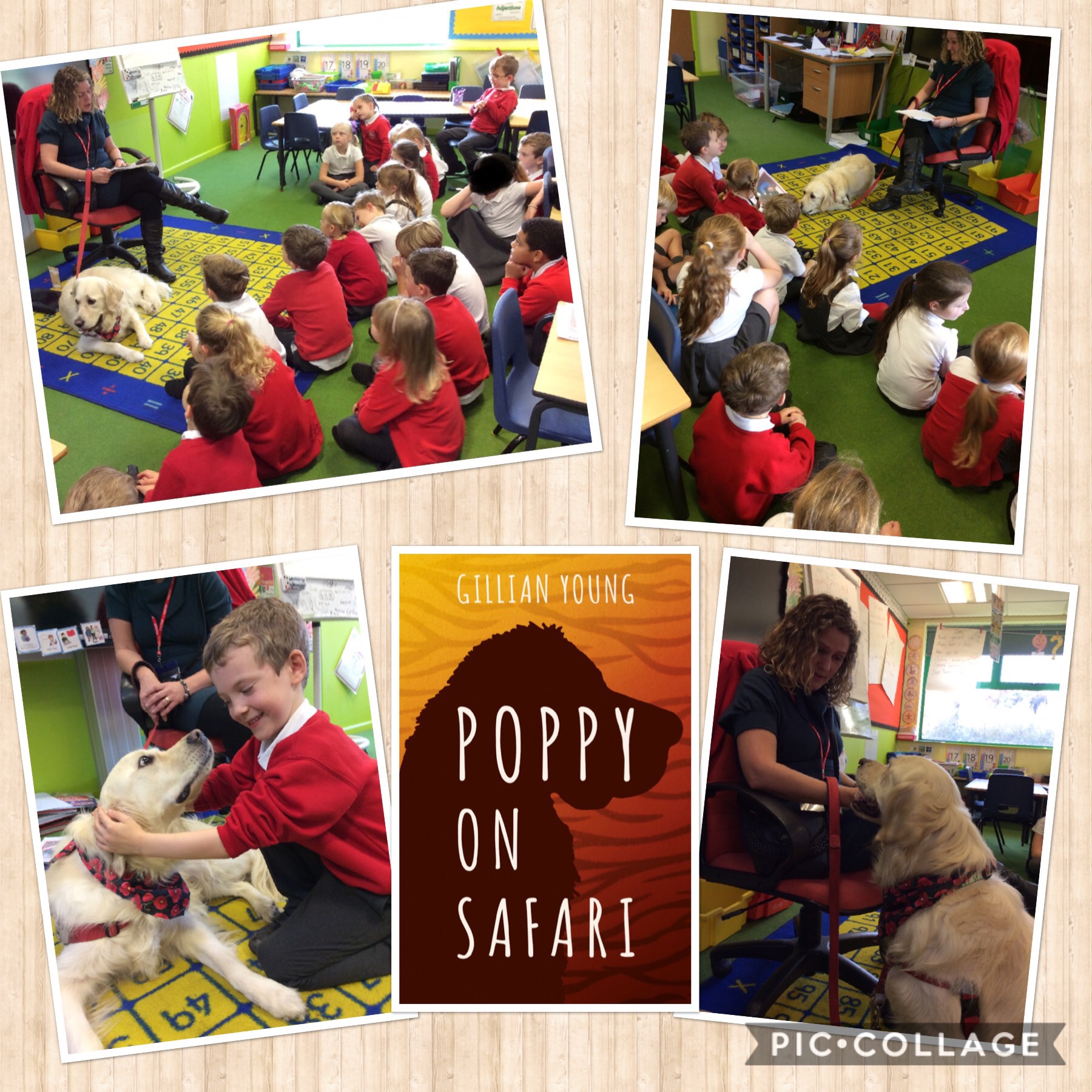 Litter Picking
Year Two had a great time when they went out with community litter picking group The Pickup Artists this week. The children could not believe how much rubbish had been dropped in our local area and they worked together as a team to safely collect as much as they could. On our school grounds, we have a different class on litter picking duty every week but we're very pleased to say that there isn't very much to collect most of the time!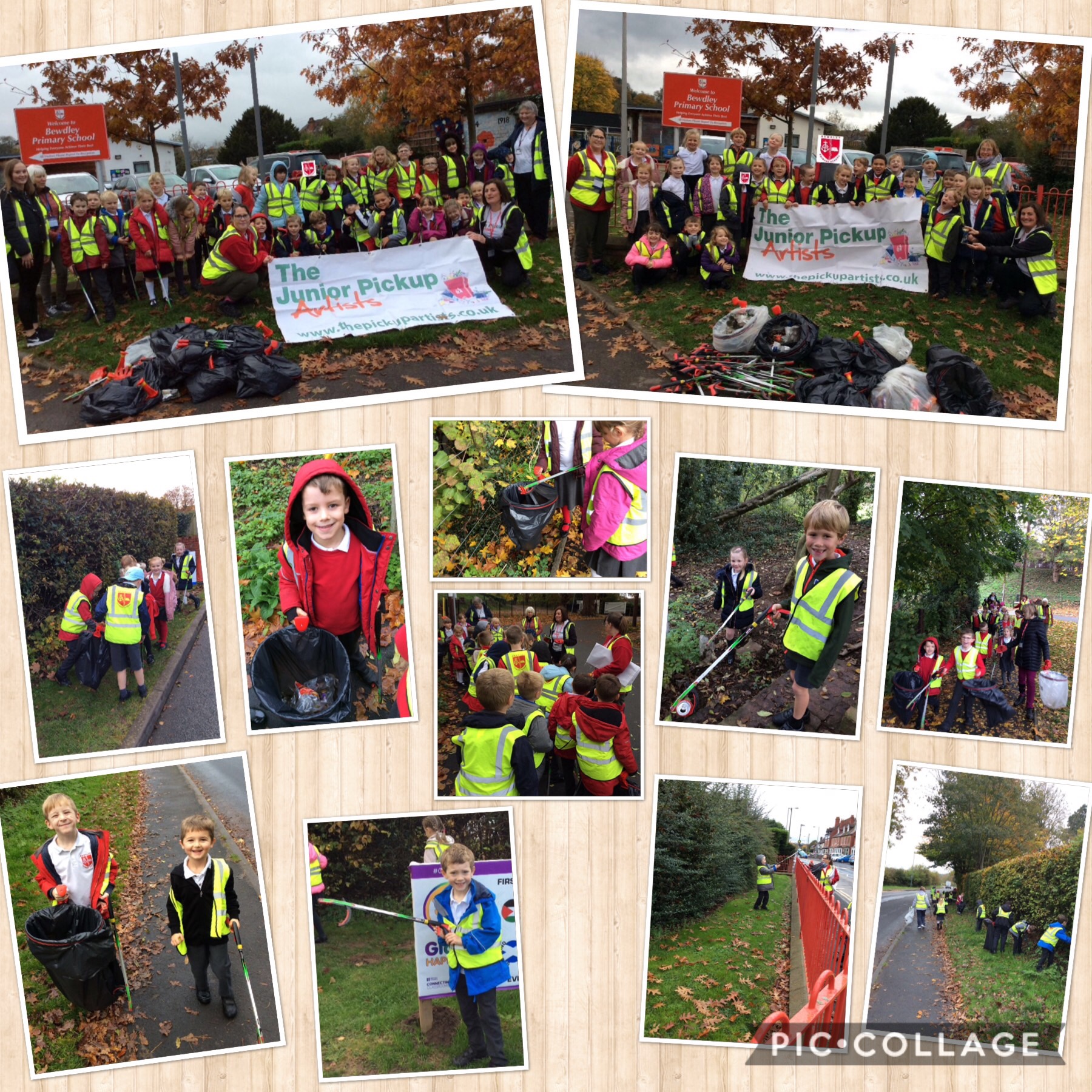 Computing lessons
As part of their Computing lessons, Year Two have been investigating algorithms. For this activity, the children had to follow algorithms set by their partner to recreate the designs of famous shields. As you can see from the final products, the children listened carefully, gave clear instructions and worked well together in pairs.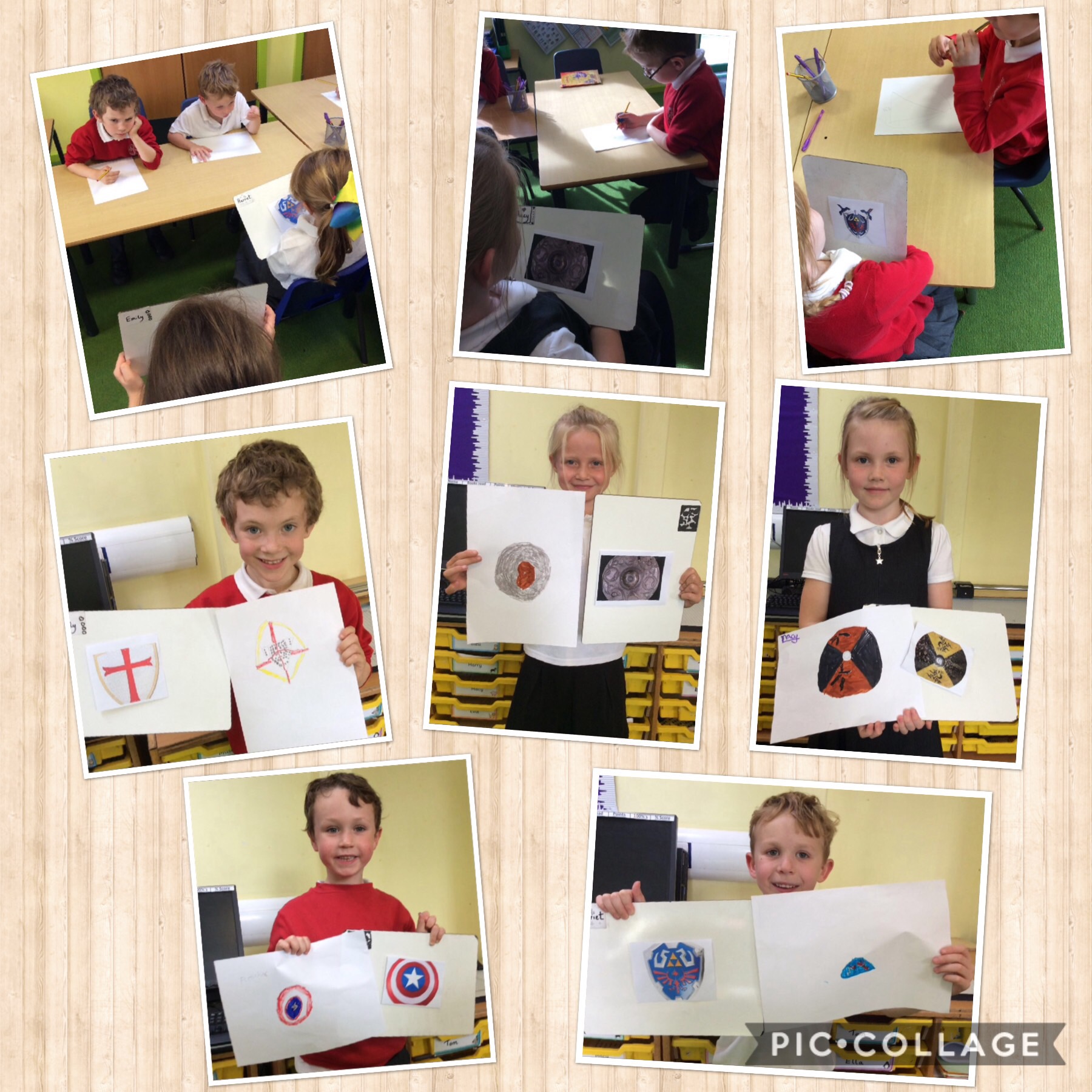 Warwick Castle
Year Two chose the perfect day to visit Warwick Castle as part of their 'Stories and Shields' topic. They had so much fun around the castle and grounds and loved their special story workshop. One of the highlights of the day was the spectacular falconry display which was absolutely mesmerising.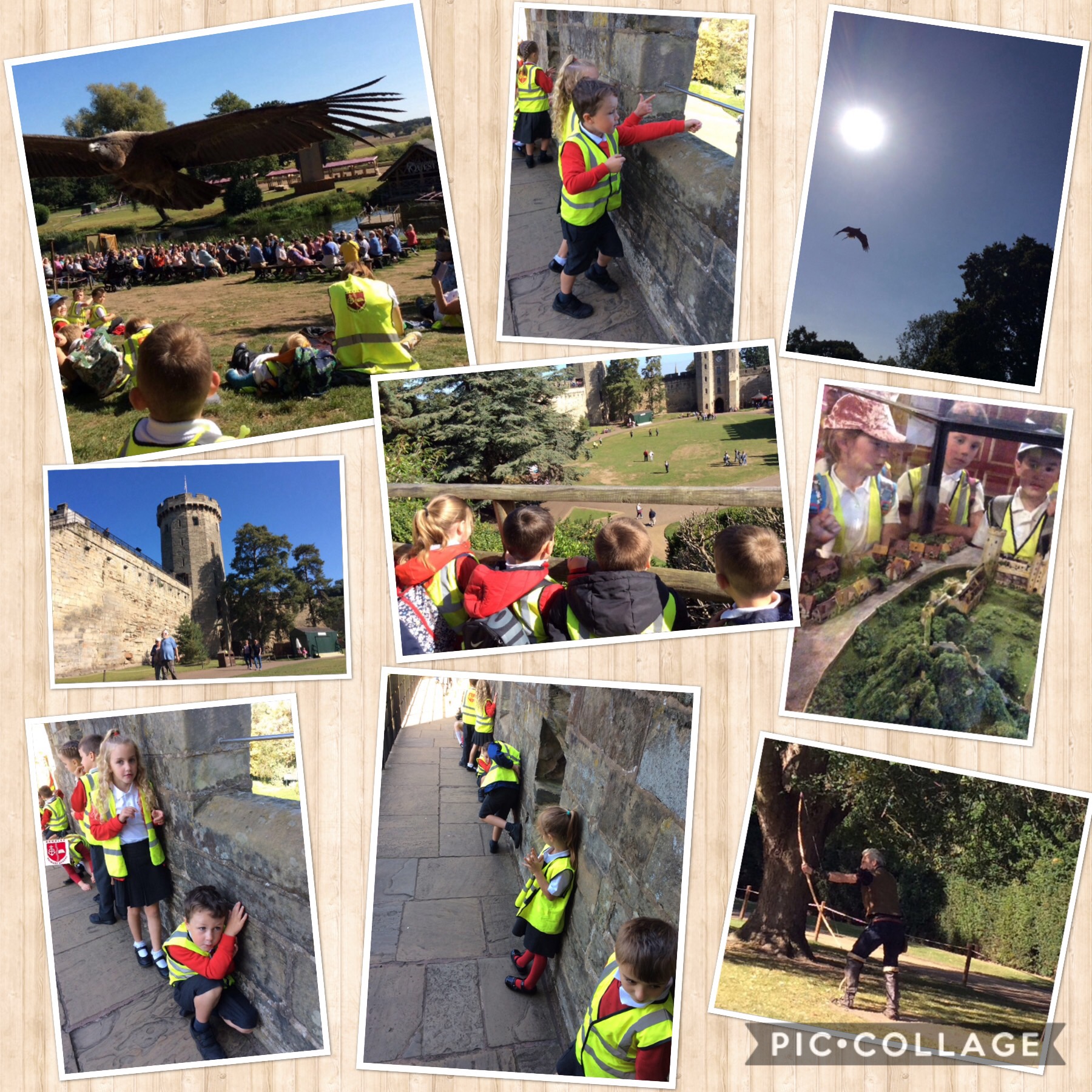 Bell Boating
Year Two went out on the water for Sports Week and thoroughly enjoyed their bell boating sessions on the canal.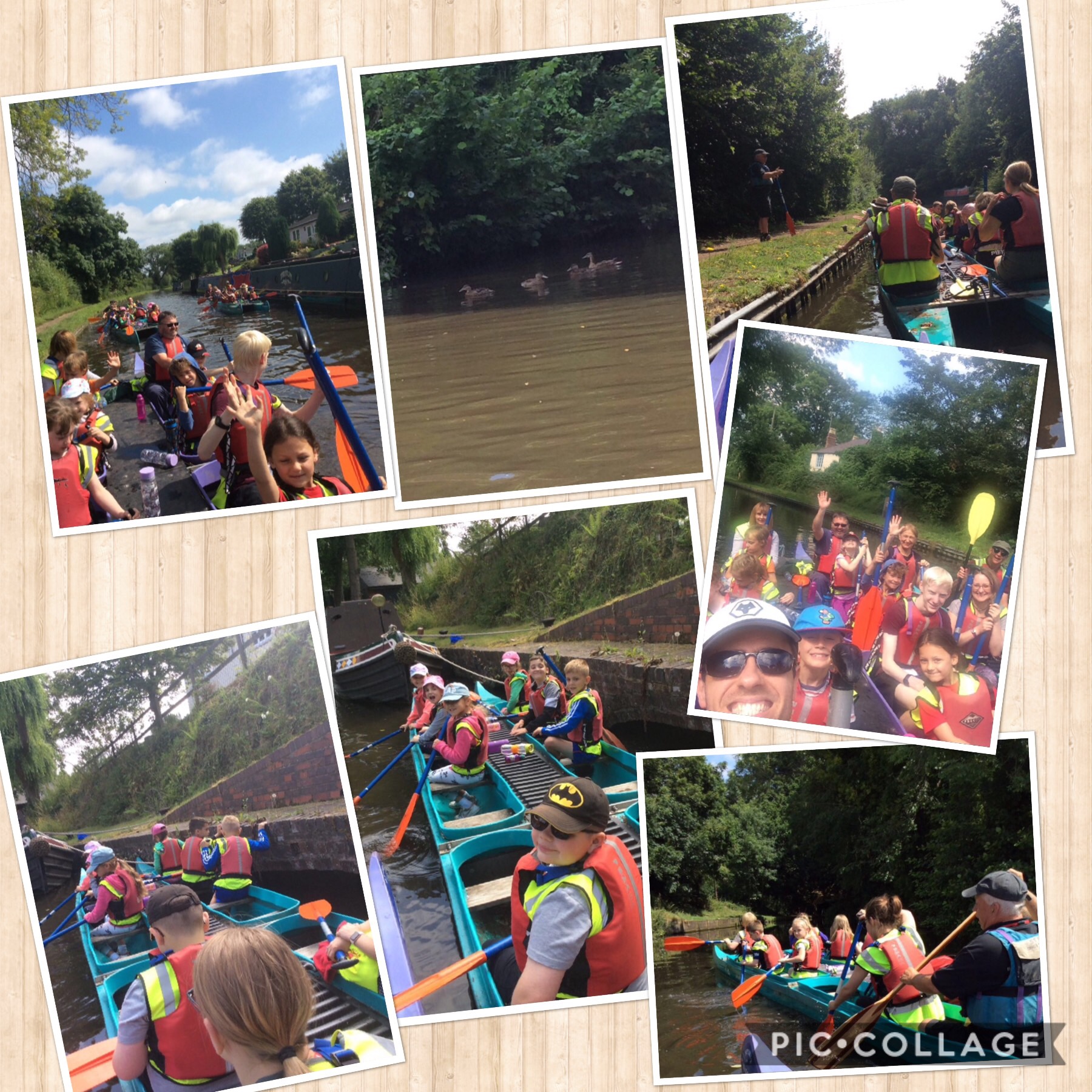 KS1 Party in the Park
To celebrate our amazing year KS1 children and parents spent the afternoon at Riverside Park in Bewdley. After a picnic lunch the children enjoyed a fun packed afternoon in the park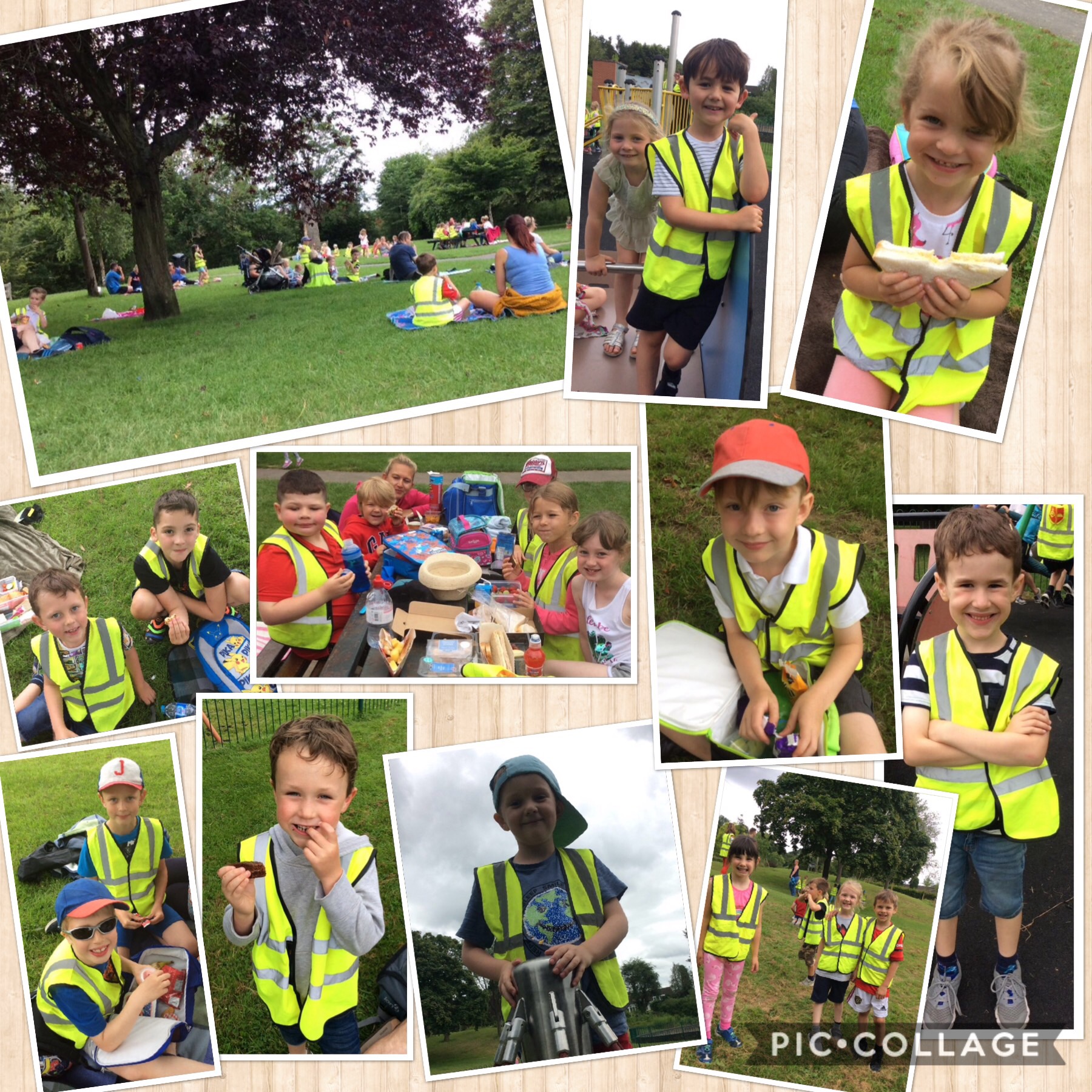 Rhydd Covet
Year 2 had a wonderful day at Rhydd Covet. They all thoroughly enjoyed themselves. The children all made shelters, played on the climbing frame and played hide and seek in the woods. The Year 10 students from The Bewdley School cooked our bacon rolls for us and made jam sandwiches. We finished the day by making head dresses! They children were excellently behaved and a credit to the school. We all slept well that night!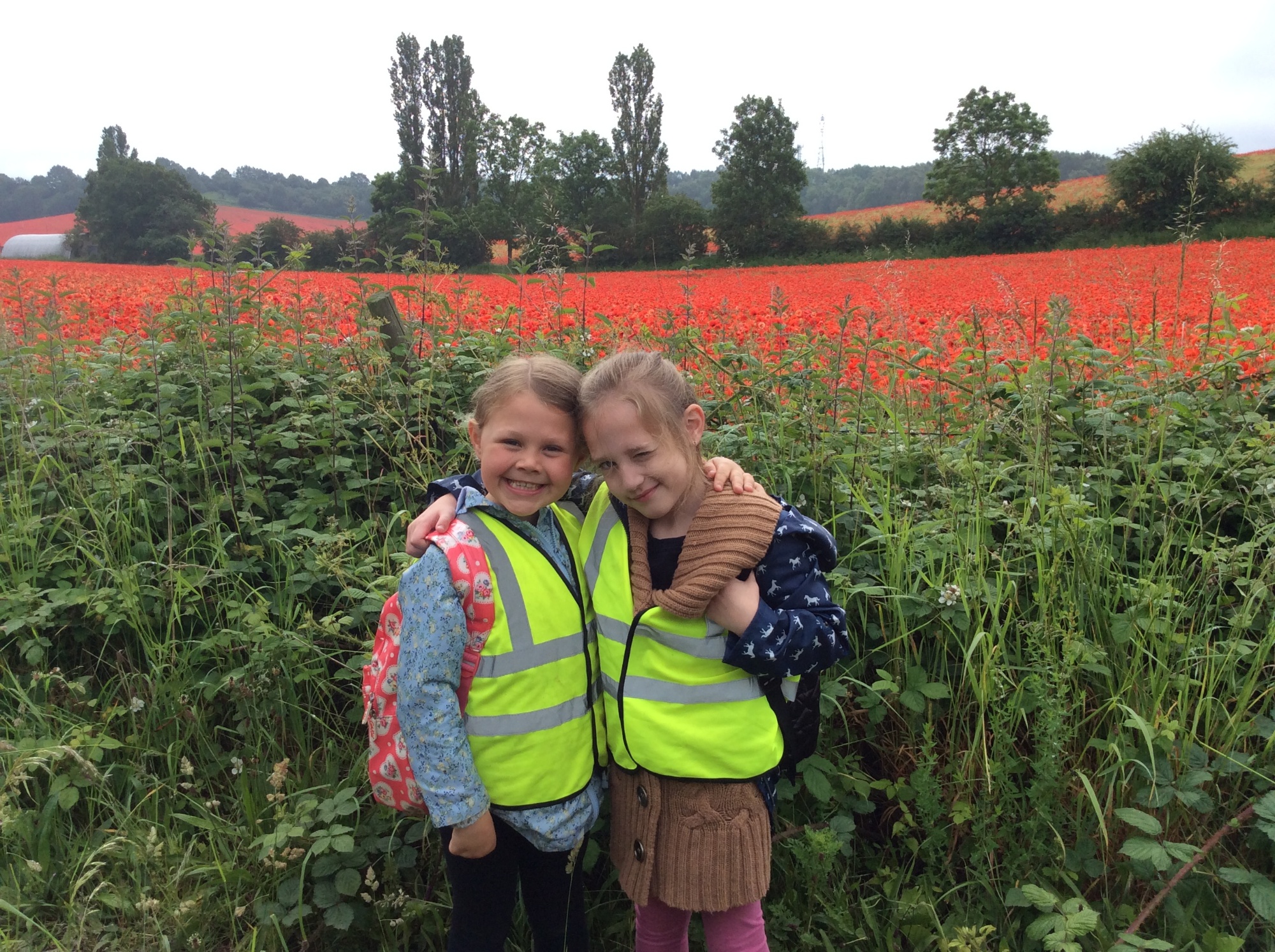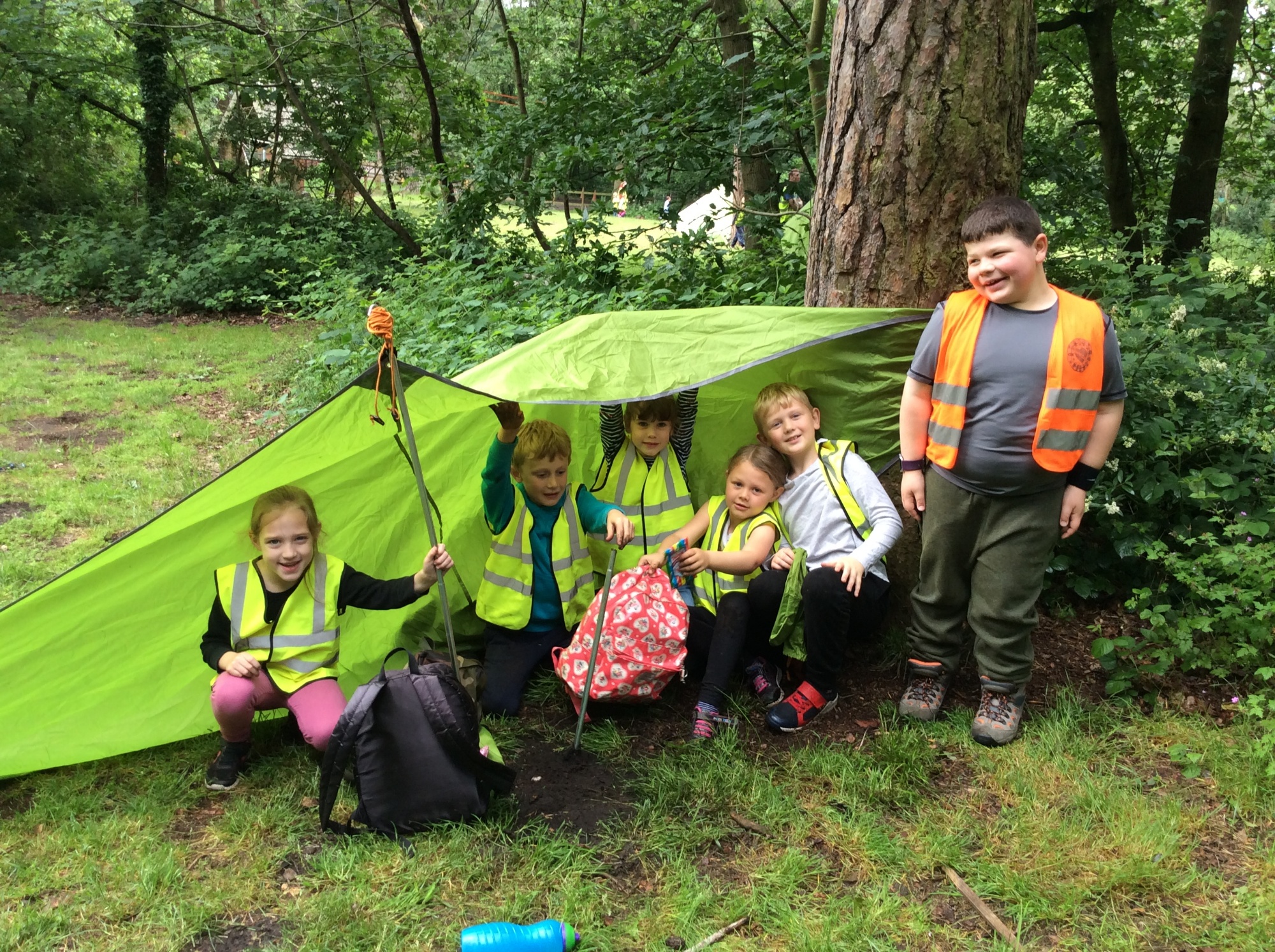 Our topic of 'Charlie and the Chocolate Factory'
We have really enjoyed our topic of 'Charlie and the Chocolate Factory' and have been inspired by Willy Wonka's bizarre creations. We have been designing our own unique chocolate bar or sweet as well as writing some brilliant descriptions of our own chewing gum meal. We enjoyed working collaboratively to research Roald Dahl (the author of Charlie and the Chocolate Factory) using this to create an informative non-chronological report all about him!
To top it off, we had an amazing time on our recent school trip to Cadbury World. Whilst we were there we learnt all about how chocolate was made, the history behind it and designed our own chocolate wrappers.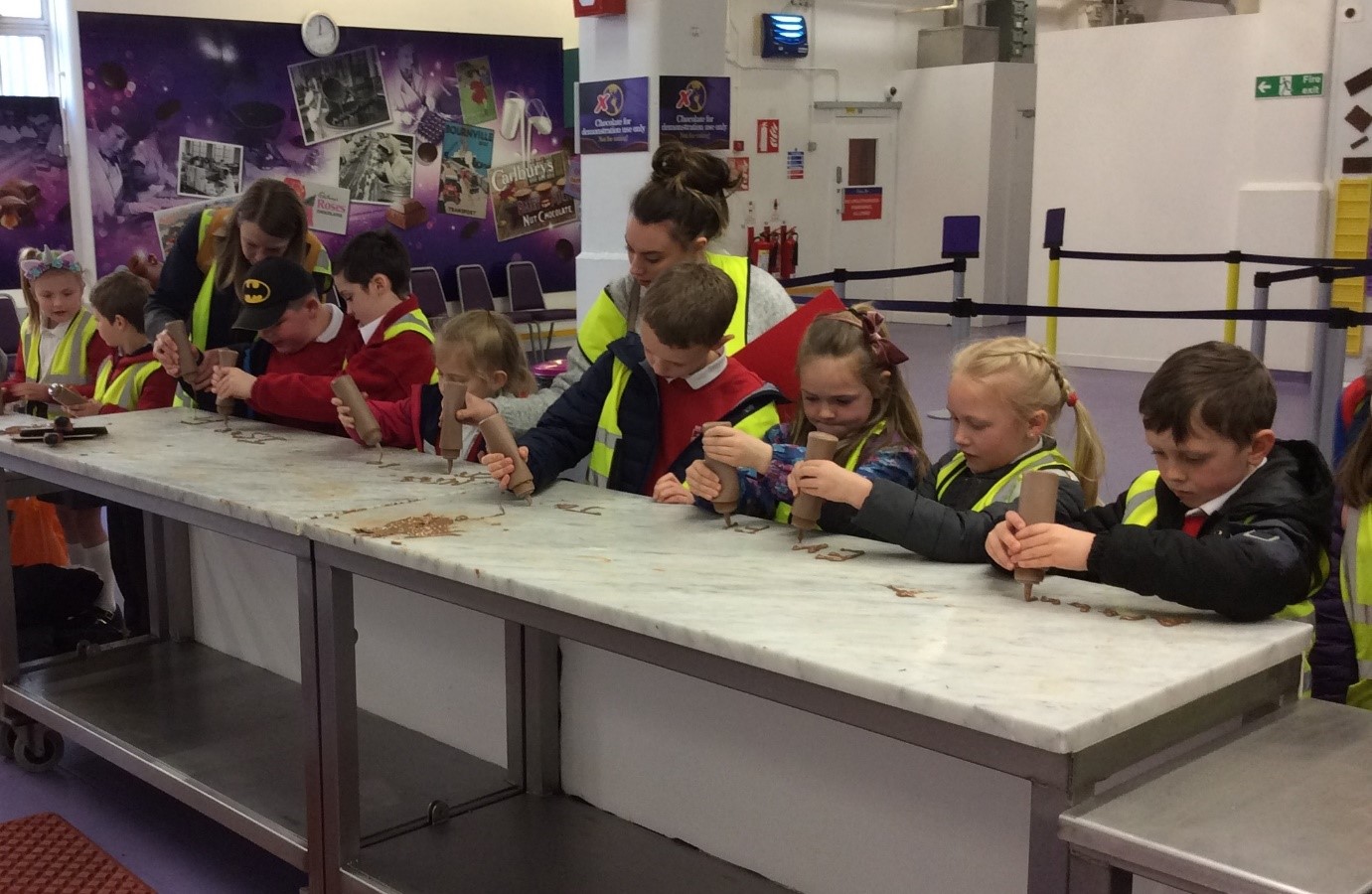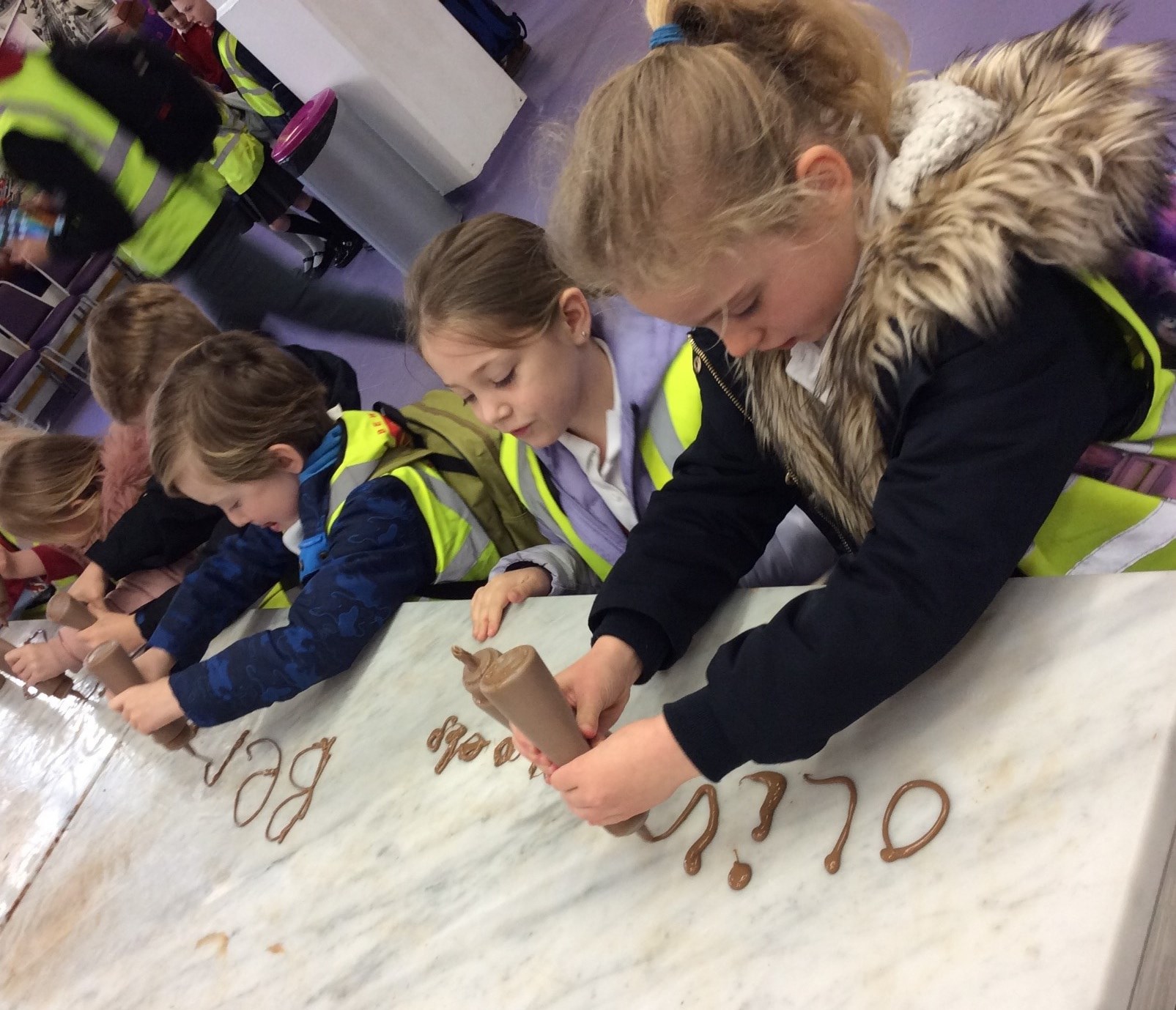 We had lots of fun writing our names in chocolate, watching a demonstration of how moulds were used in the factories and we even got to taste some of the chocolate with our chosen toppings on!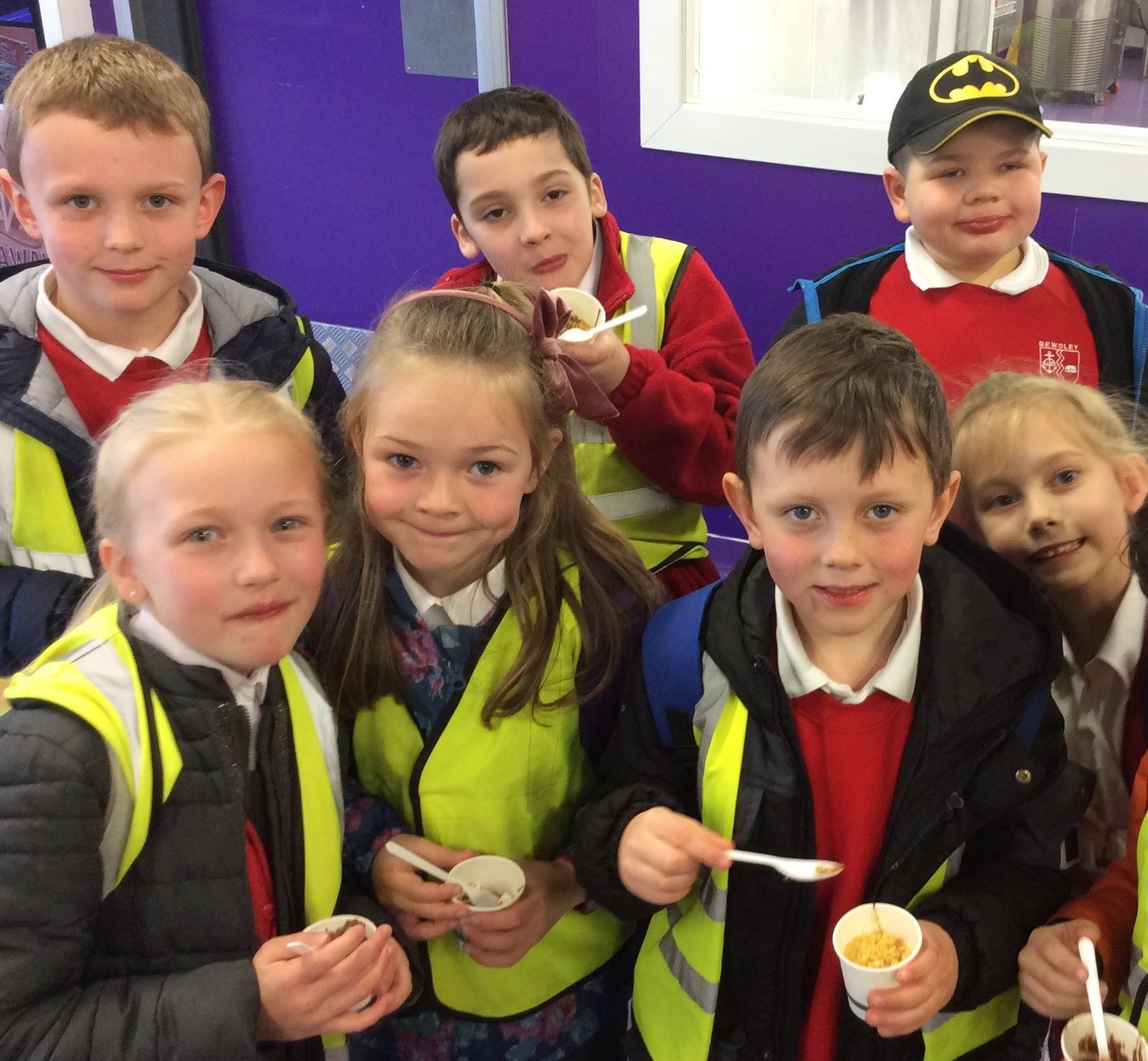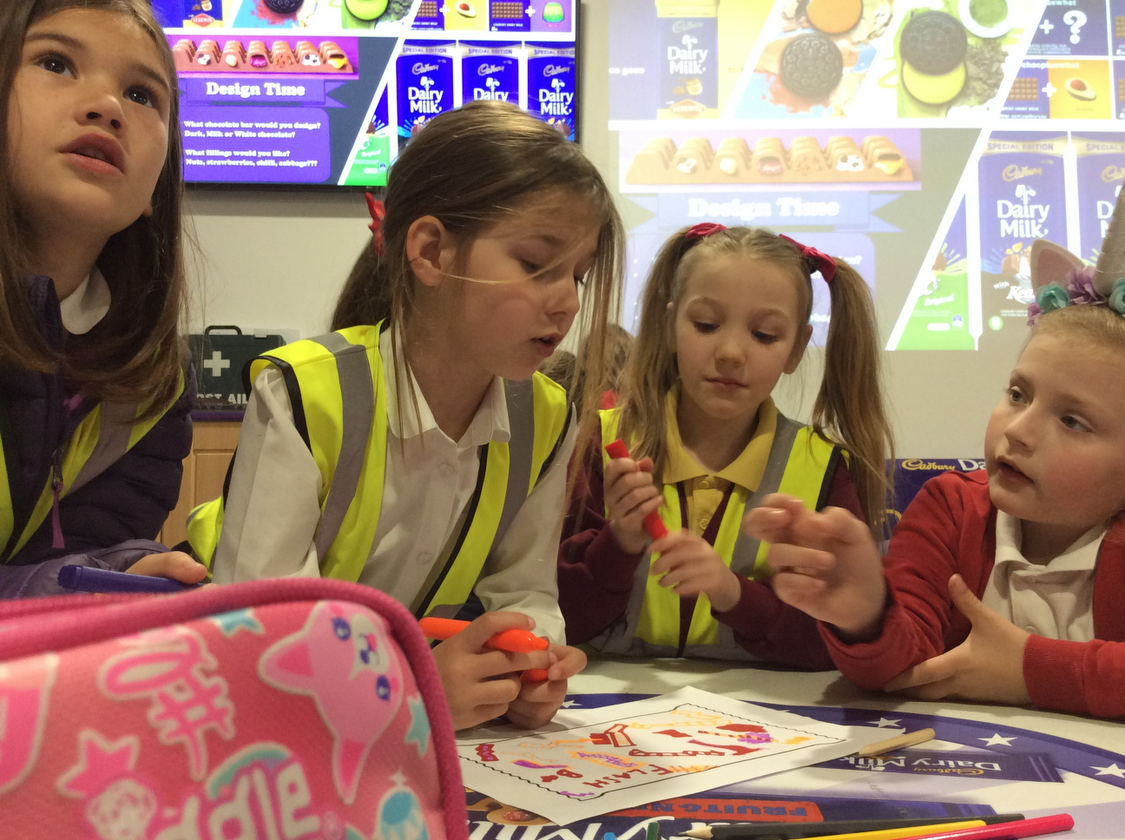 The Great British Spring Clean
Year two also took part in 'The Great British Spring Clean' around Bewdley. We were shocked to see just how much litter we found!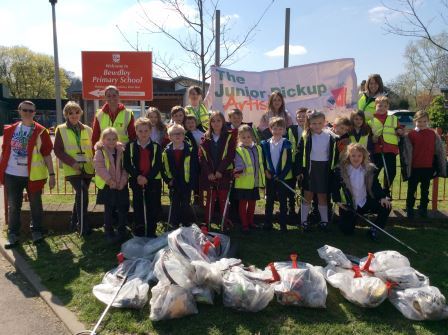 In our Art lessons we have been learning about Kandinsky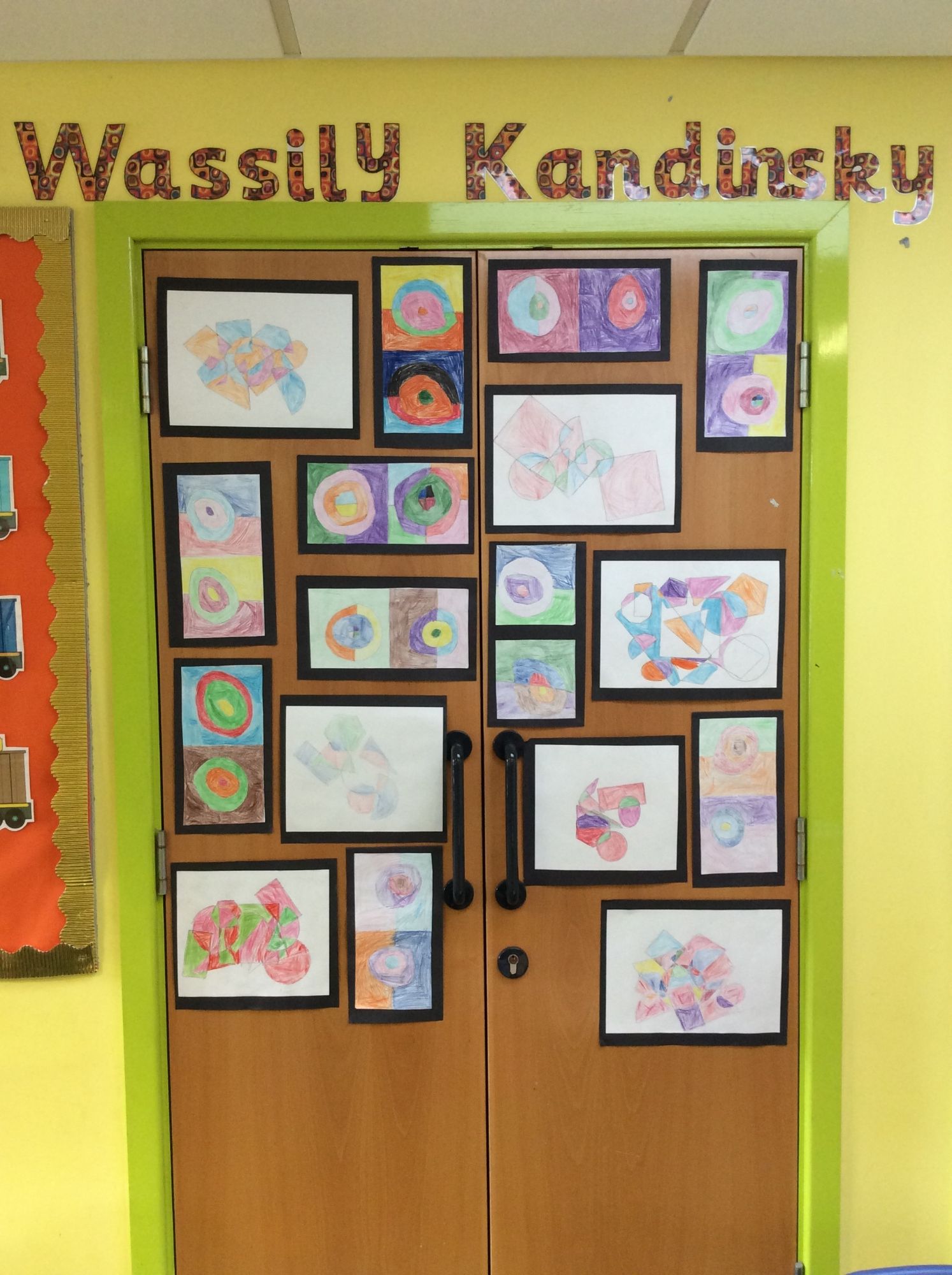 In PE we have been exploring dance
We've had lots of fun using our body's to make different shapes, travelling around the room in many different ways and combining these to form a whole class dance!
In Numeracy we have been learning about 2D and 3D shapes
In our Art lessons, we have been learning about Kandinsky and having a go at creating our own versions of his paintings using two-dimensional shapes. We've also enjoyed looking into other cultures through art, such as Aboriginal Art. We've enjoyed looking into the different ways the work has been created such as wood and rock carvings, sculpting and sand painting and have been interested to find out the stories behind them. We've been having a go at using different media to create similar pieces of work!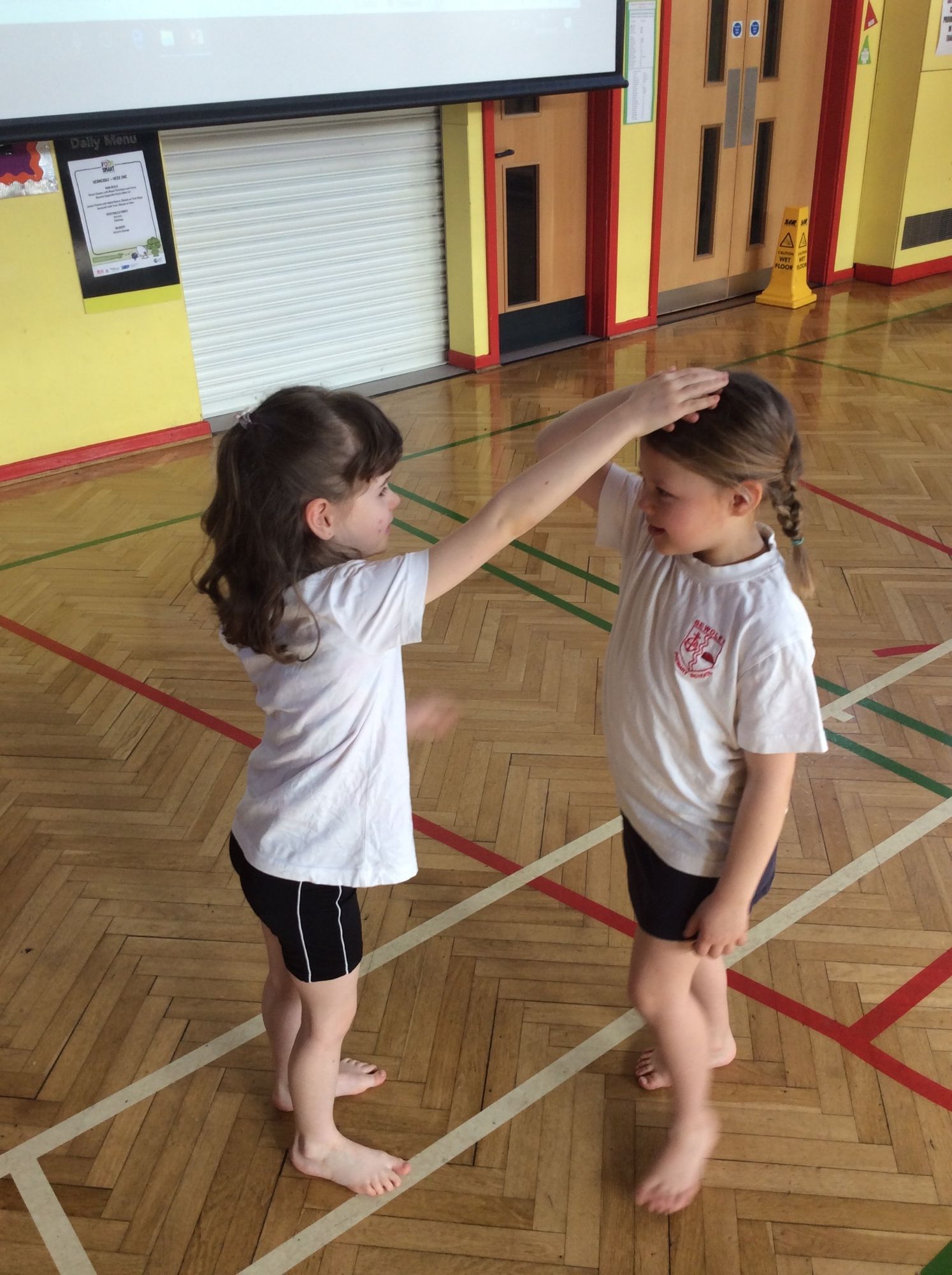 in particular investigating their properties. The children really enjoyed using nets to make their own 3D shapes as well as creating their own structures.
Our Paddington topic
As part of our Paddington topic, we researched the kinds of animals which would have lived with Paddington Bear in his natural habitat – the Amazon Rainforest. We enjoyed looking at the animal's features and which part of the rainforest they lived in. We even made our own Red-Eyed Tree Frogs!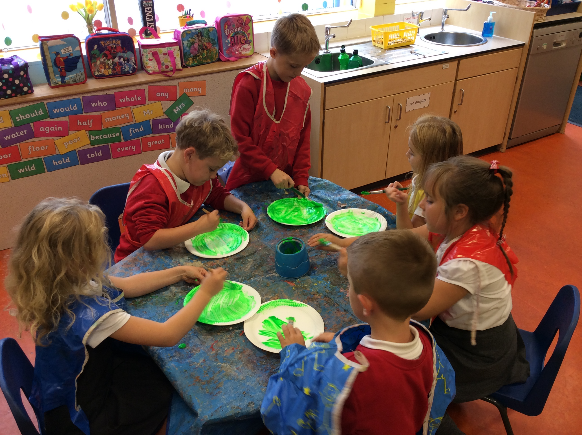 Our London topic
We have learnt all about the Great Fire of London and enjoyed writing diary entries from the point of view of civilians and Thomas Farriner. We have been making (and burning!) our own London houses and were fascinated to see just how quickly the fire spread.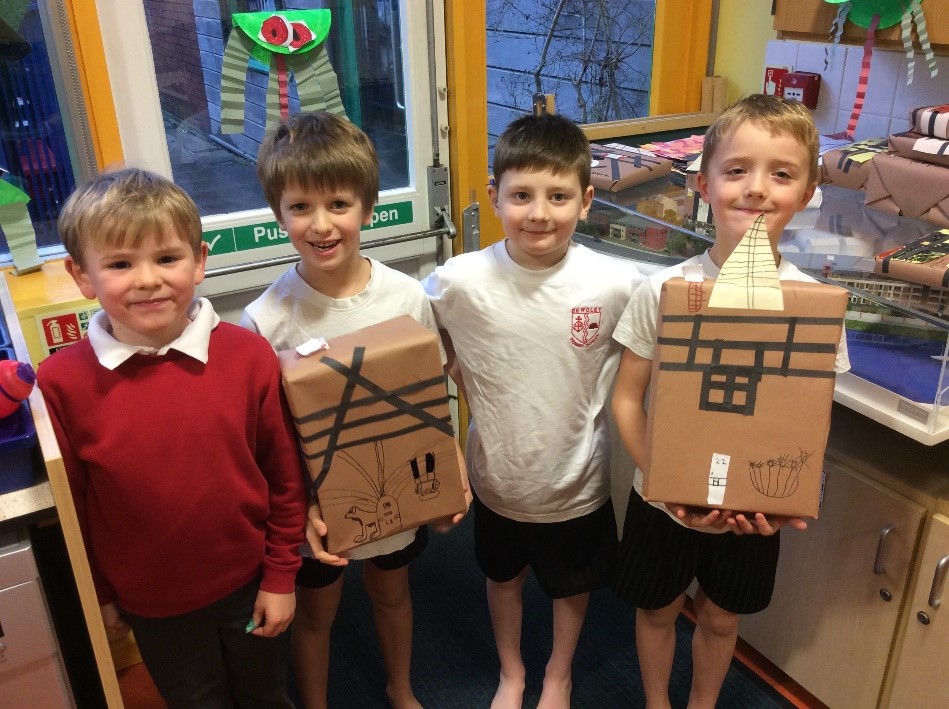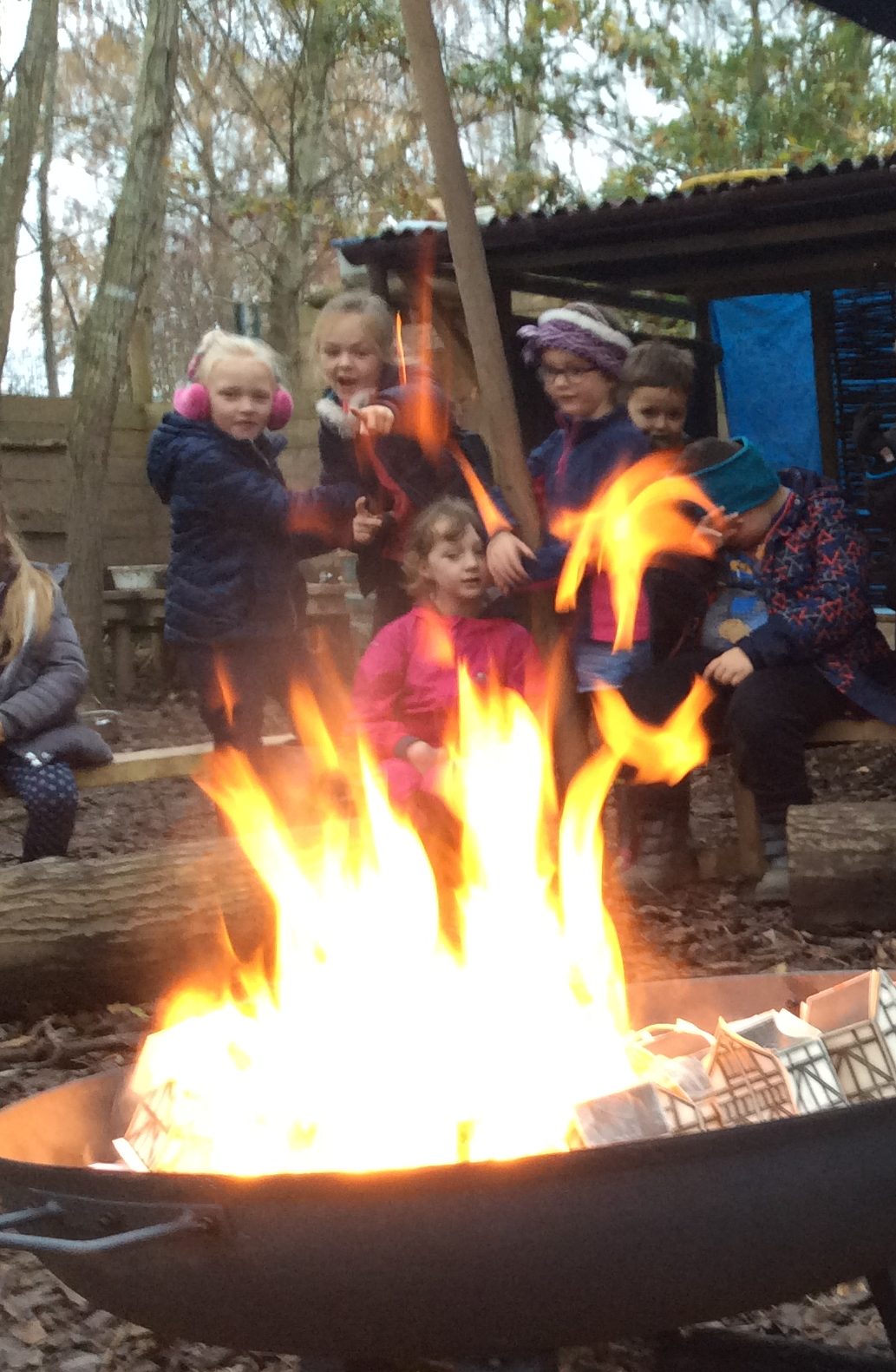 Click on the videos below to see how our house models burnt!
As ever the children have enjoyed their weekly forest school sessions. So far we have completed surveys on mini beasts and their habitats and made some dream catchers using willow found in Forest School.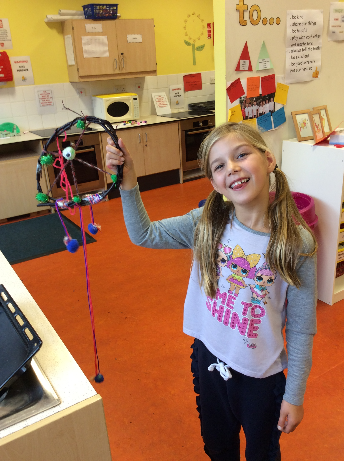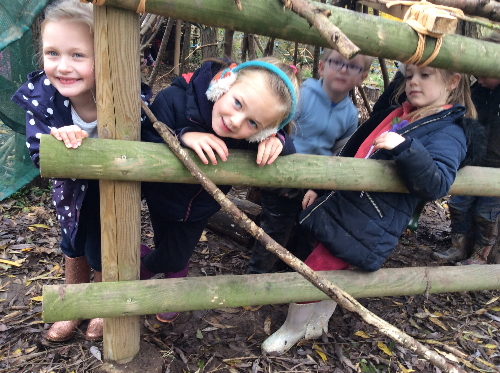 Safety Week
During safety week we were lucky enough to have a visit from the police who spoke to use all about how the police service can help us and how they try to keep us safe. We thoroughly enjoyed sitting inside the police car and dressing up as police men/women!