Year 1
Our recent activities in Year 1
Below is a snapshot of what Year 1 have being doing in school. Click on Year 1 photos to see more photos and details.
Making and Finding Shapes around School
We have been learning about 2D and 3D shapes this half term. The children have been around school to take photos of any shapes they can find and have used shapes to create repeated patterns and build models. What fun we had!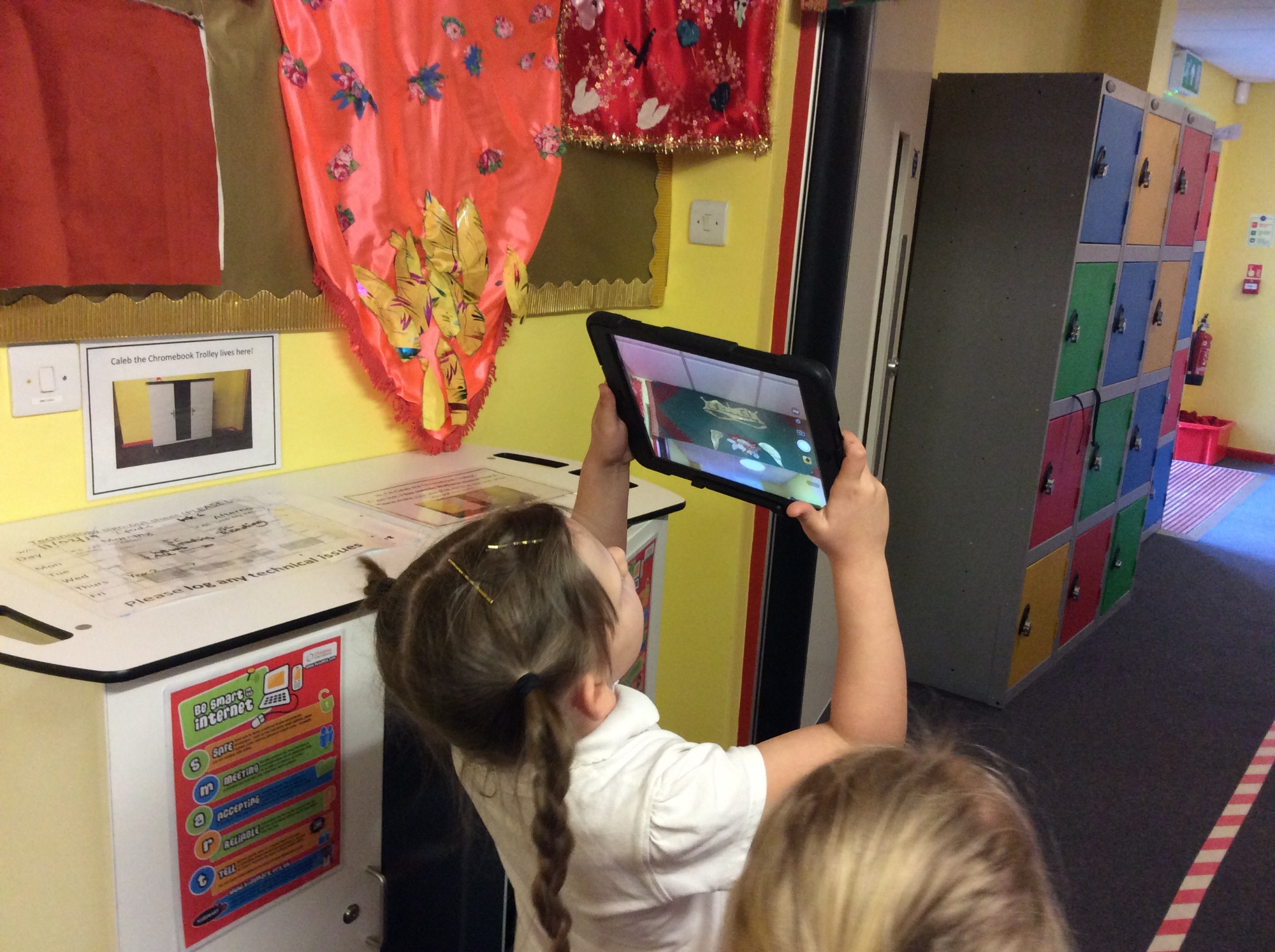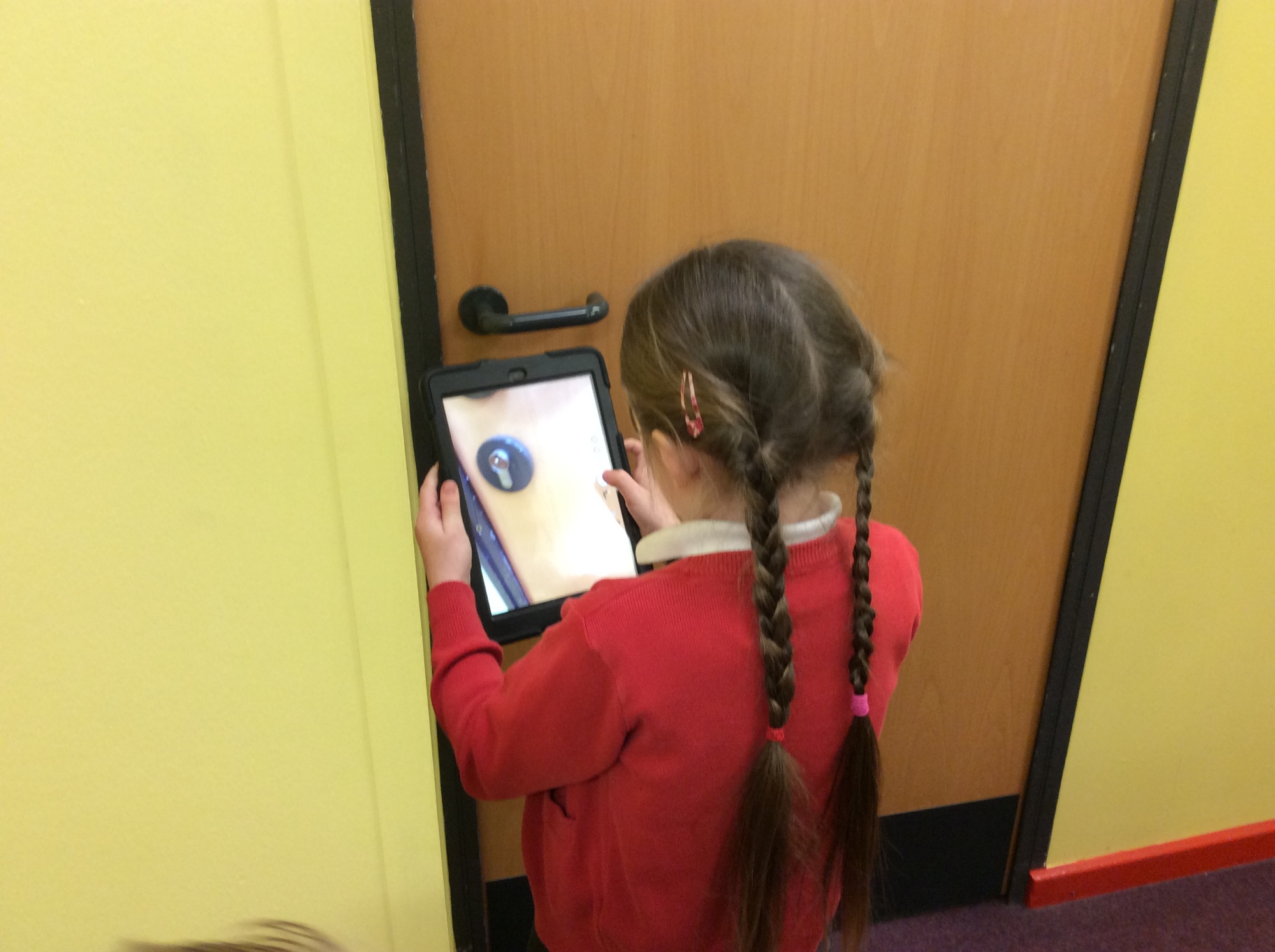 Adding using a Number Line
In our Maths lessons recently, we have been adding and subtracting using 9 and 6 sided dice. After using the number line, we 'blobbed' our numbers and rolled again. Our challenge was to 'blob' all of the numbers we could!
This really helped us practice adding and subtracting using a number line. Some of us even used a 100 square if we used 12 sided dice!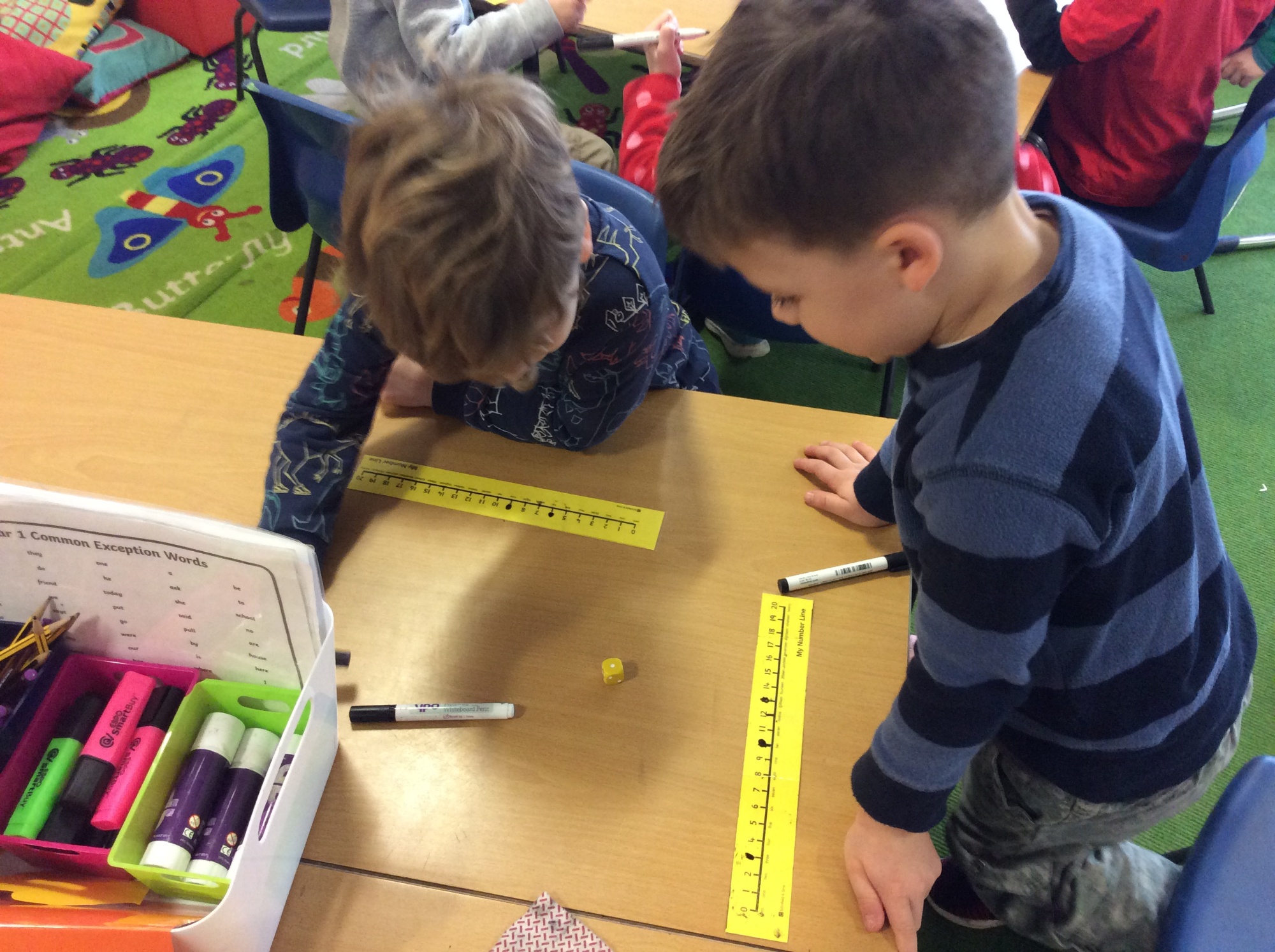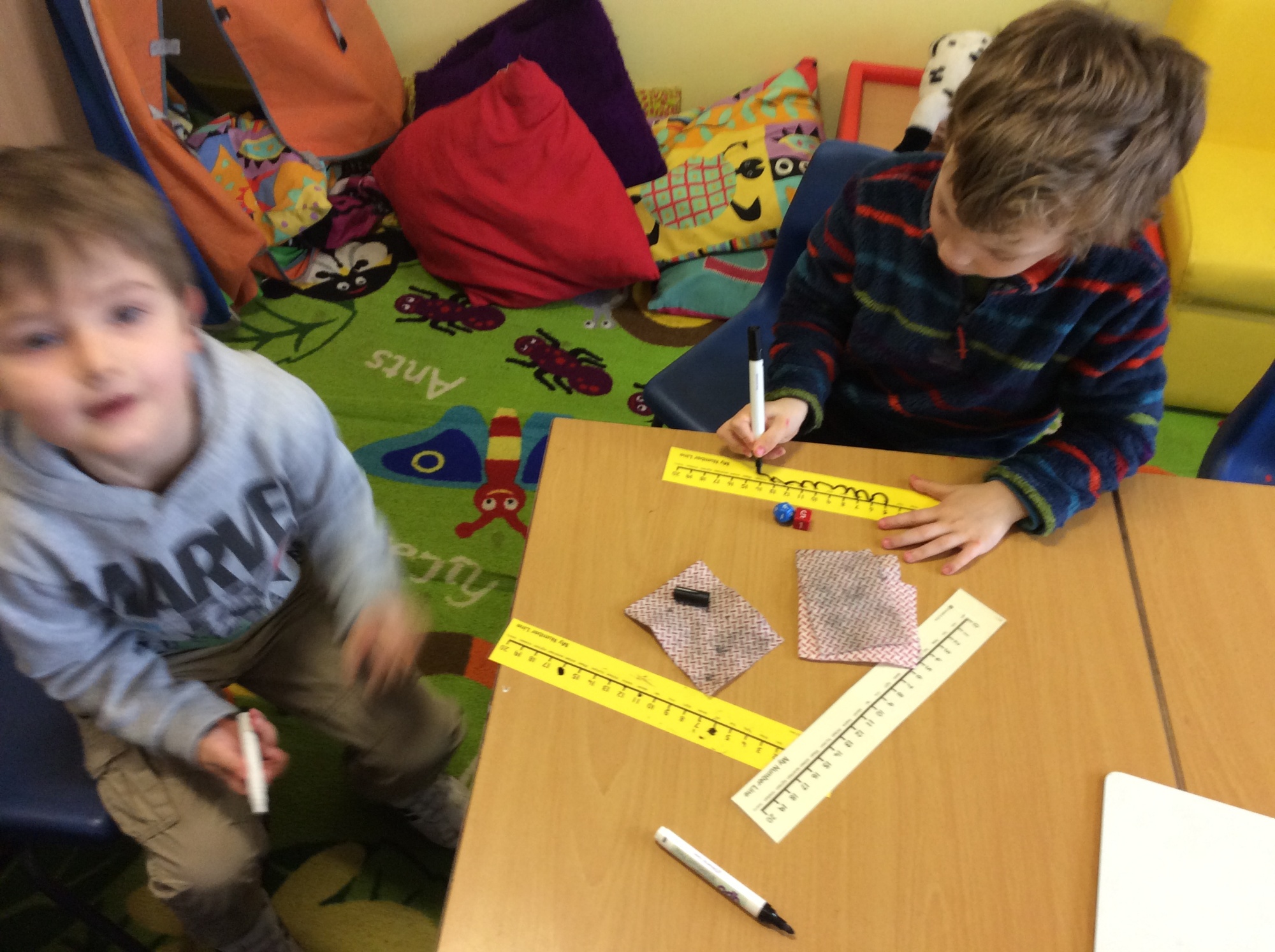 Ordering Numbers
In our recent maths lessons, we have been ordering numbers from the smallest to the greatest and the greatest to the smallest. First we worked in groups and then we tried independently! We even ordered our numbered whiteboards as a whole class!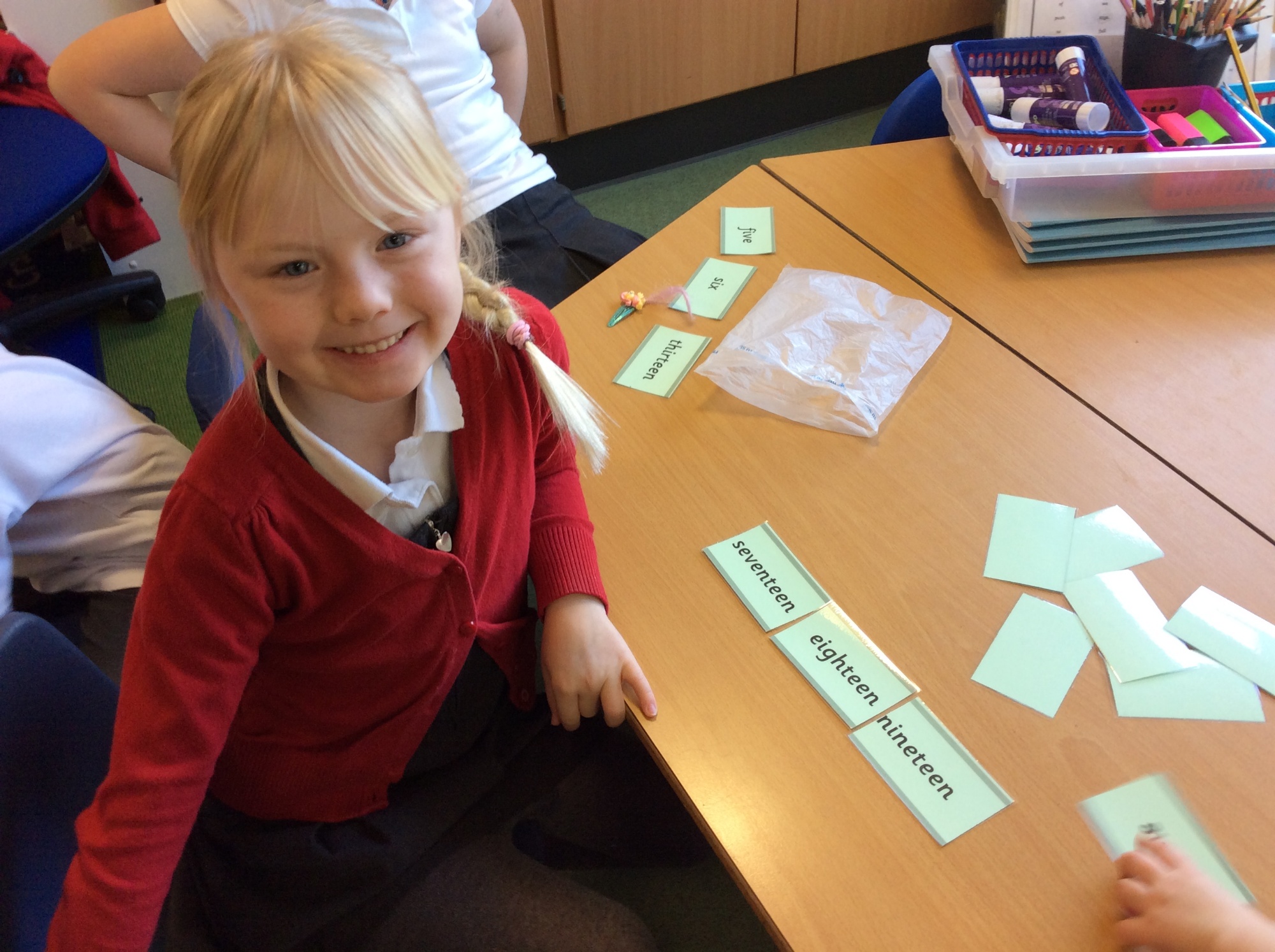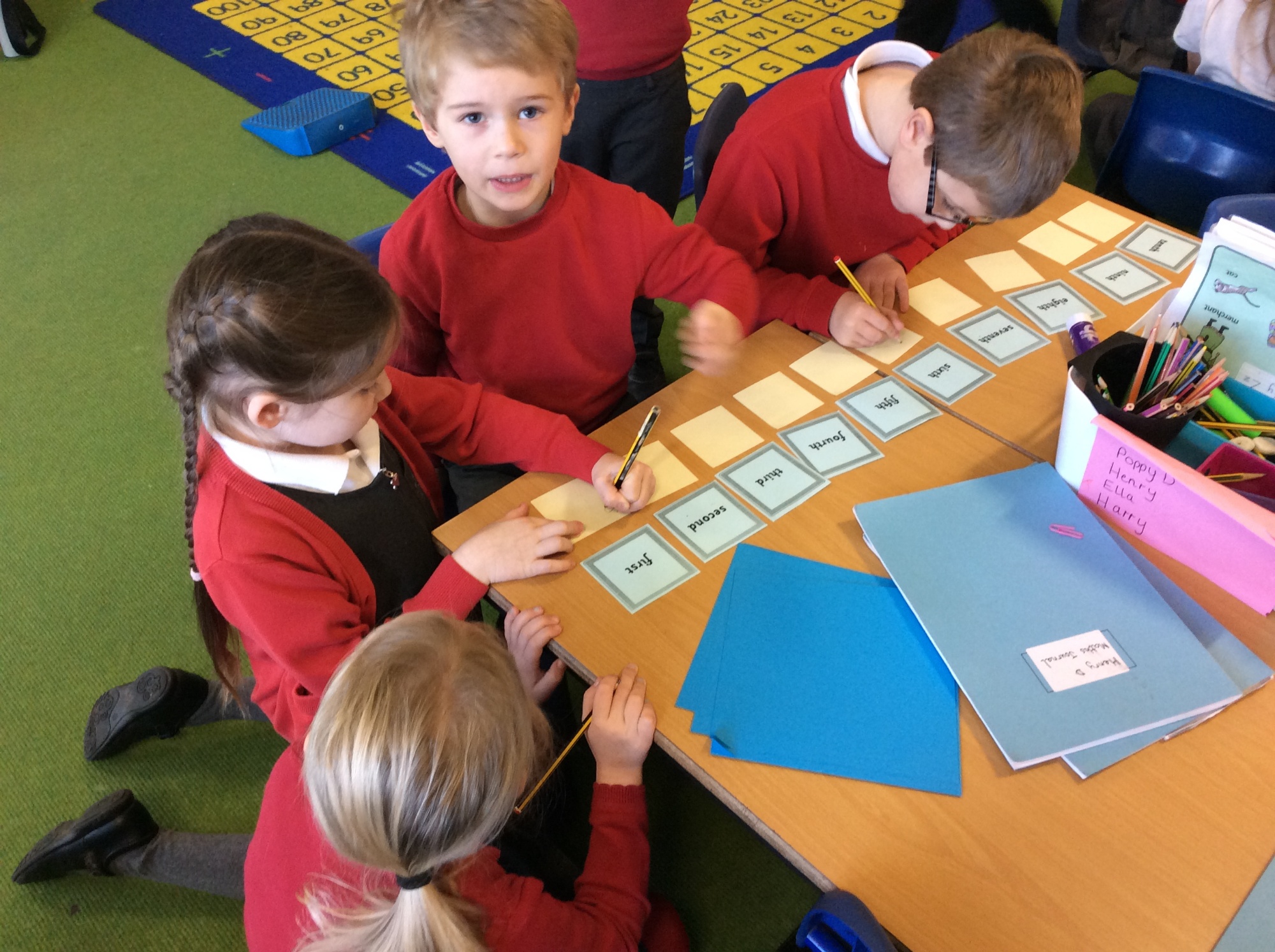 Placing Extreme Weather on the Map
In our Extreme Weather topic this half term, we looked at continents and countries which experience the worst types of extreme weather. We noticed that North America suffers more than other places in the world. We discussed how droughts often occur around the equator and how snow storms often happen in Northern and Southern regions.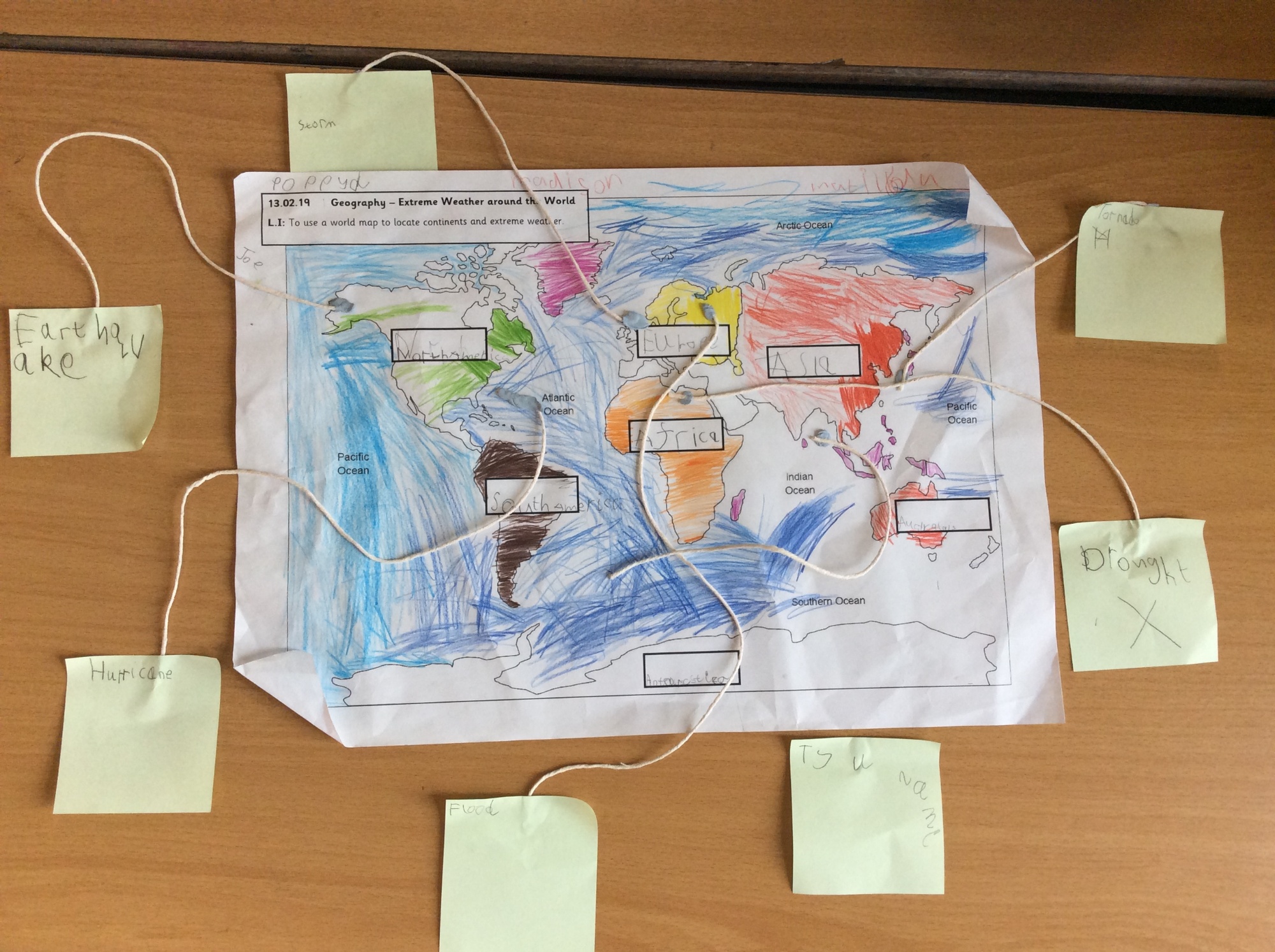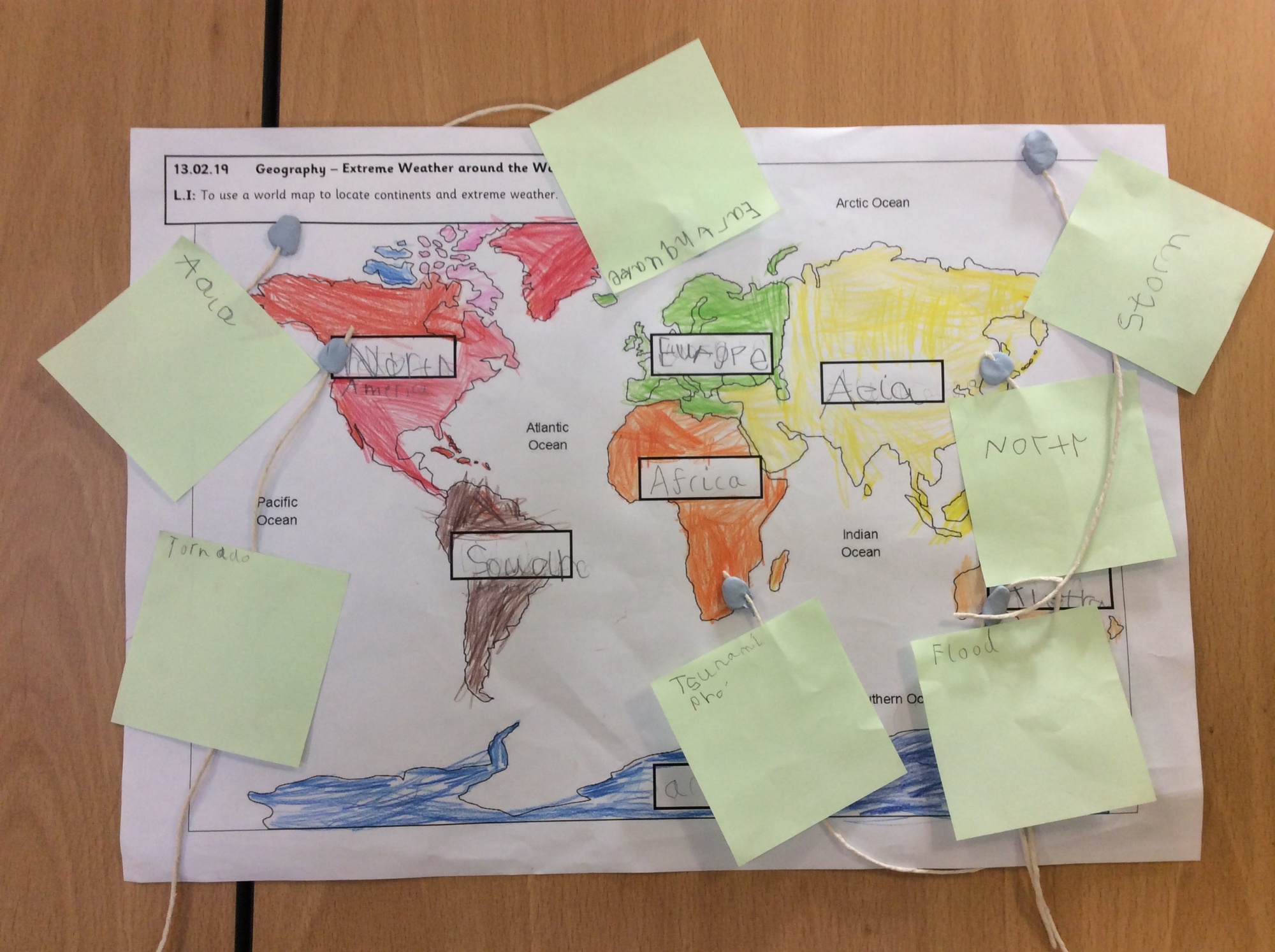 Skittles to 20!
This half term we used skittles to help us make numbers up to 20 and then show the place value of these numbers. We had a great time working together to solve the problems, and we may have eaten a skittle or two afterwards!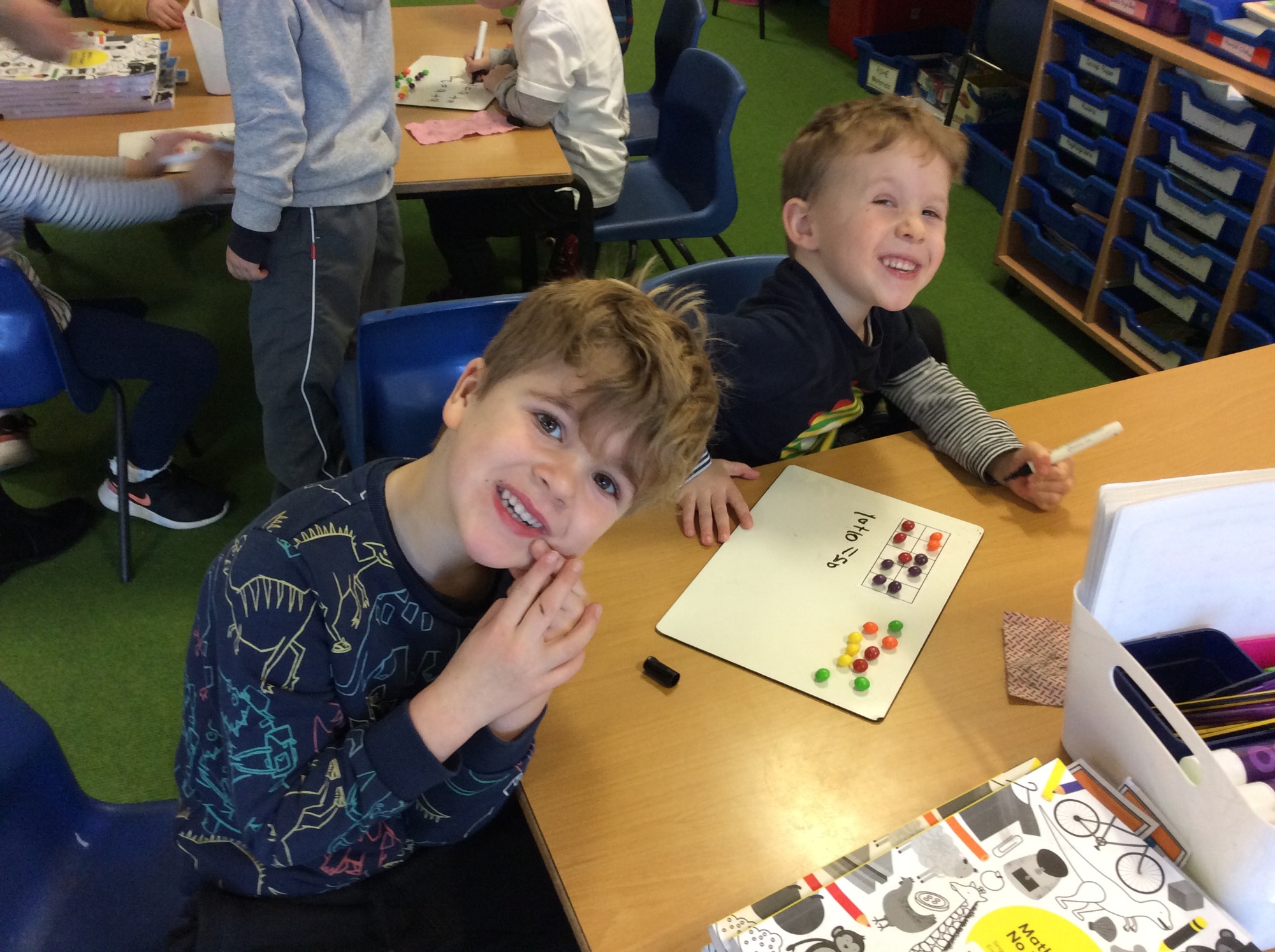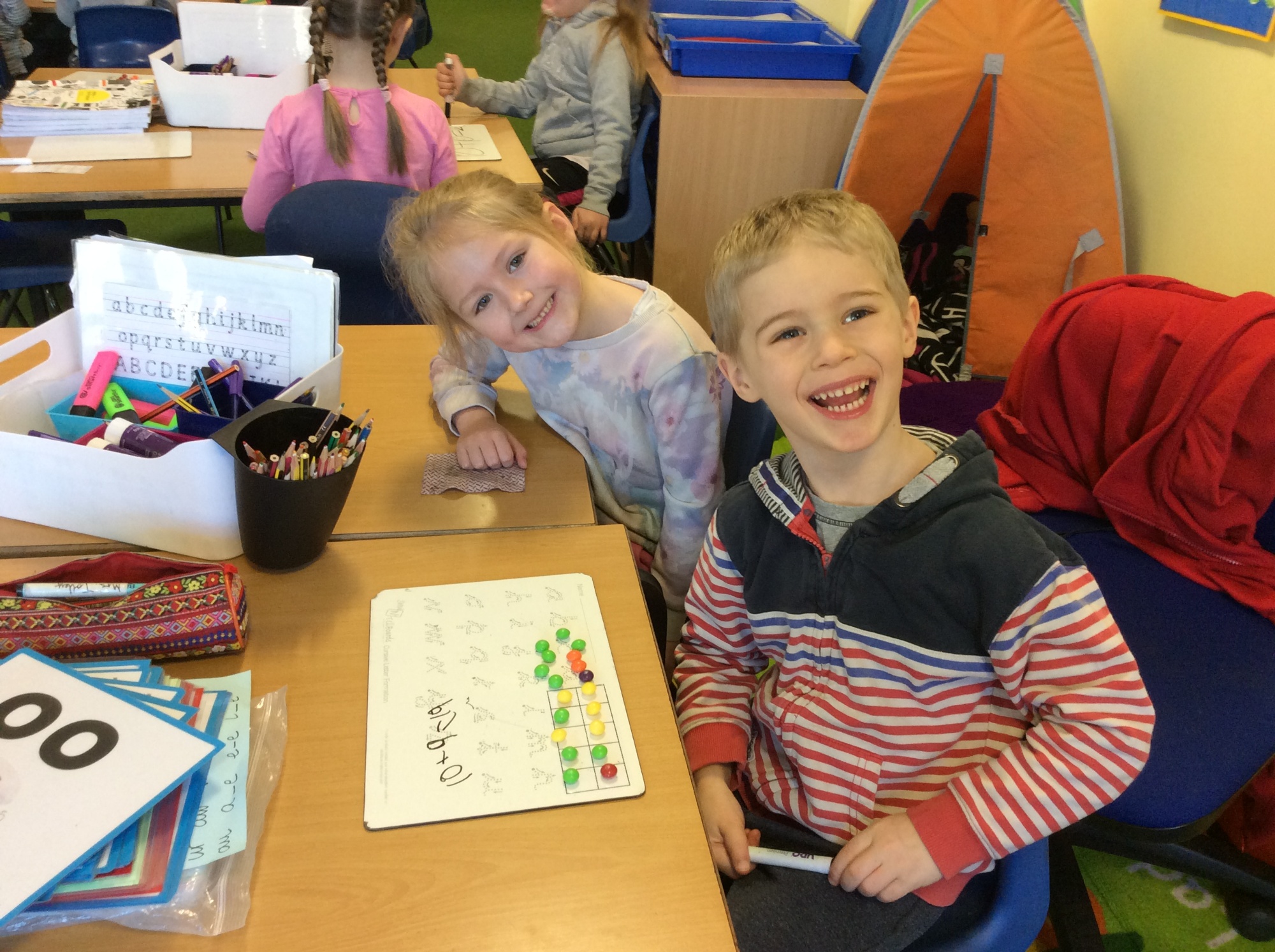 Fun at Forest School
This term in Forest School, we have been building structures using natural materials found in the forest. We have also been making necklaces with different shapes using wood from the forest!