Year 1
Our recent activities in Year 1
Below is a snapshot of what Year 1 have being doing in school. Click on Year 1 photos to see more photos and details
Year 1 – DT
As part of their DT curriculum, Year One have been designing and creating storm shelter prototypes! They had to think about the different materials available and their properties – whether it's the right shape and if it would offer protection - and whether they would be good choices for their shelters.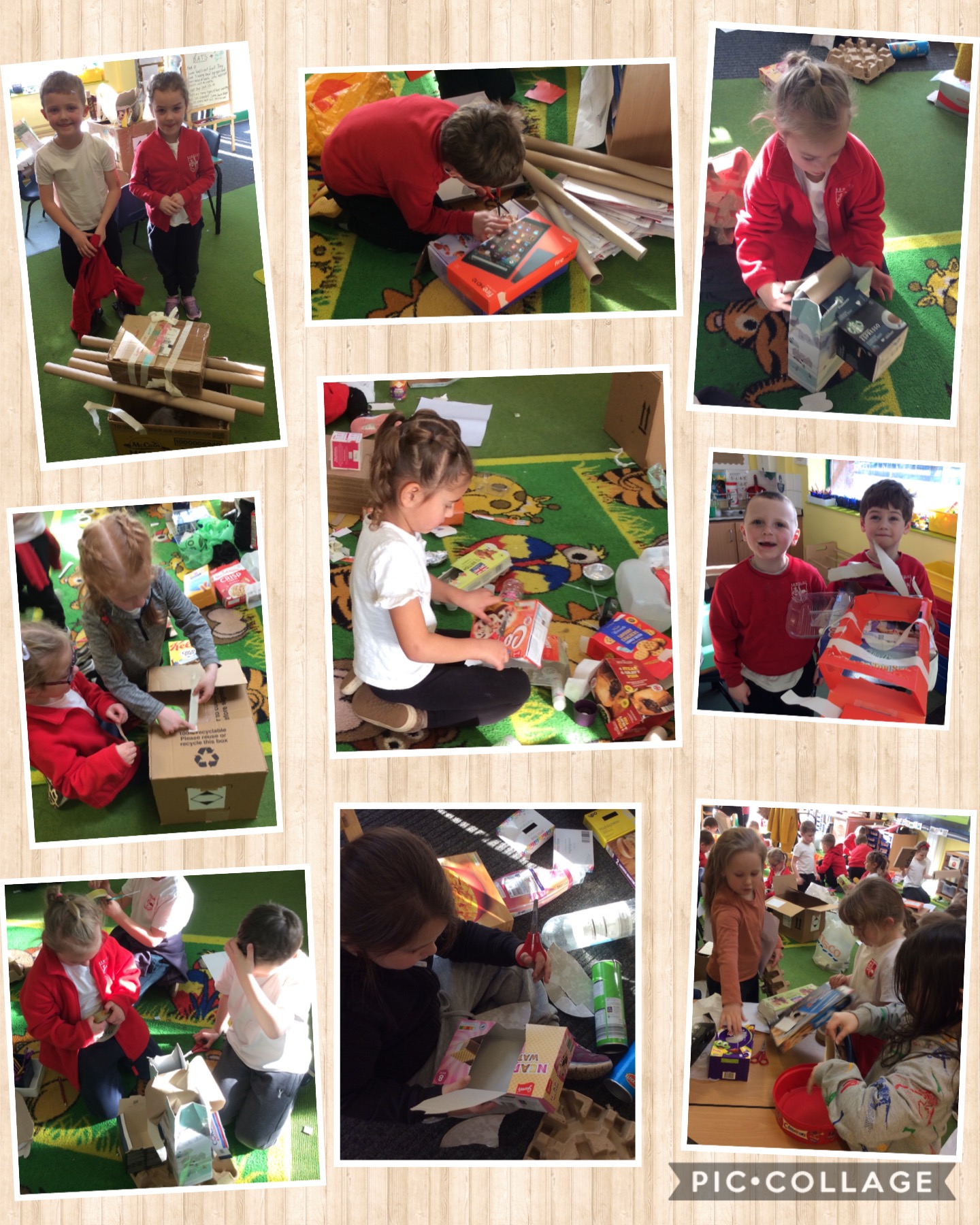 Sports Festival
We were so pleased to be able to hold a mini sports festival last week with children from both Year One and Year Six taking part. Thank you to Mr Lindley from the Wyre Forest Sports Partnership who visited BPS and, with help from our Year Six Play Leaders, led the younger children in a range of multi-skills games and activities.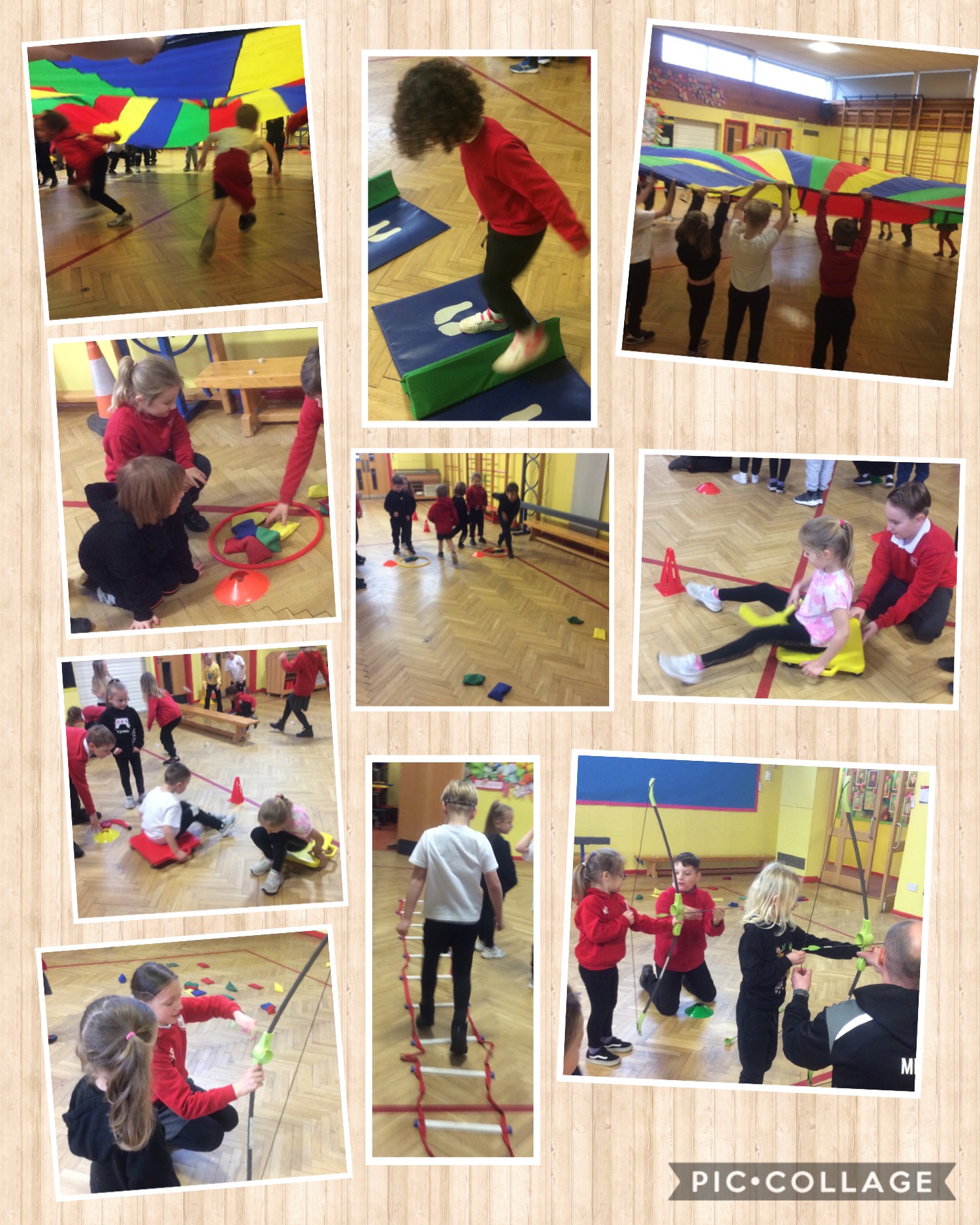 Forest School
Forest School has given Year One the perfect location to extend their 'Weather Experts' topic. They have been busy making dens and testing them out to make sure they keep the residents sheltered and dry from the heavy rainfall and strong winds!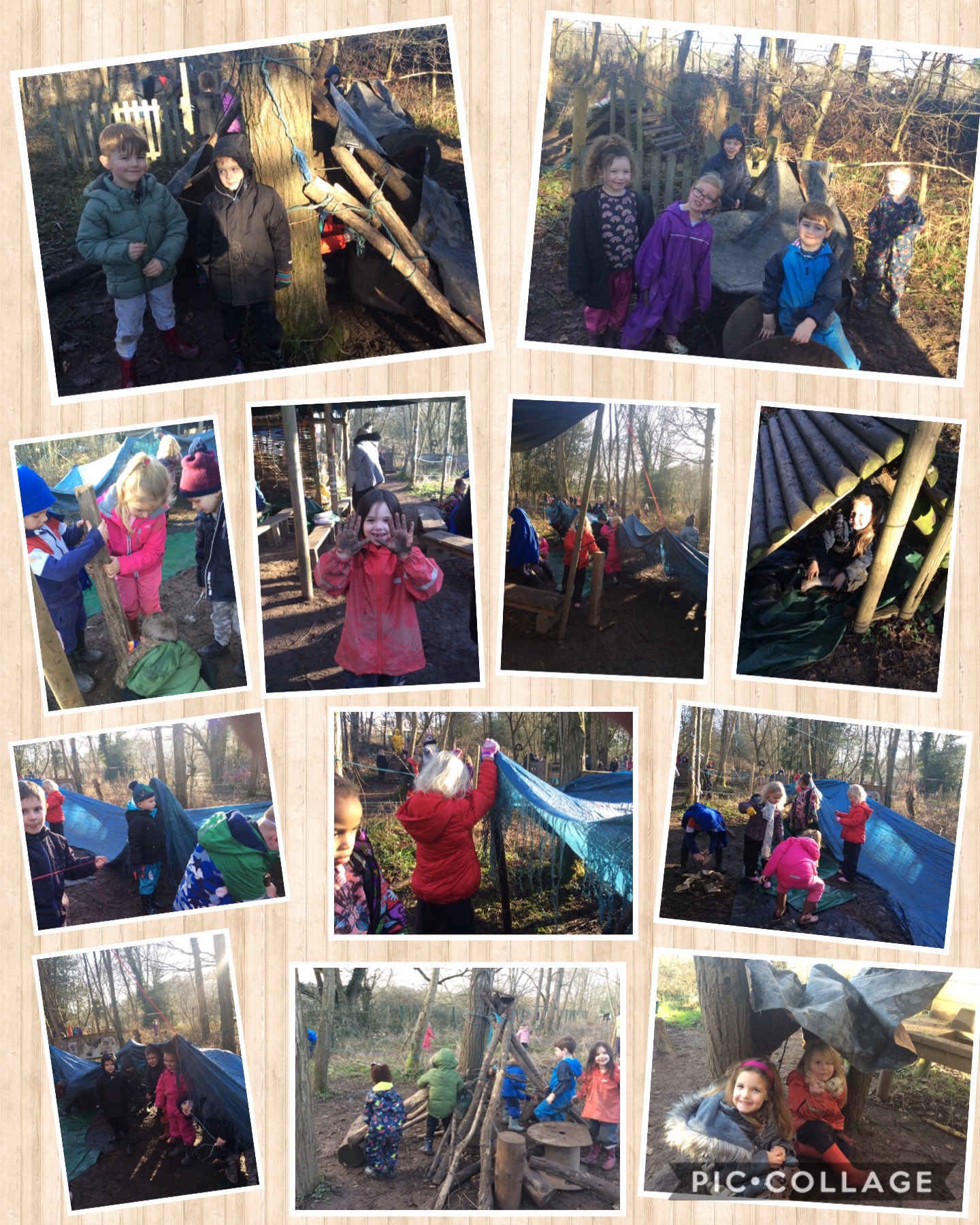 Dance
In PE, Year One have been listening to lots of different kinds of music and looking at lots of different ways to dance and move to the beat. They've had a go at the cha cha, waltzes and even rock 'n' roll!
Using the fabulous book 'Giraffes can't dance' for inspiration, they then created their own jungle animal dances.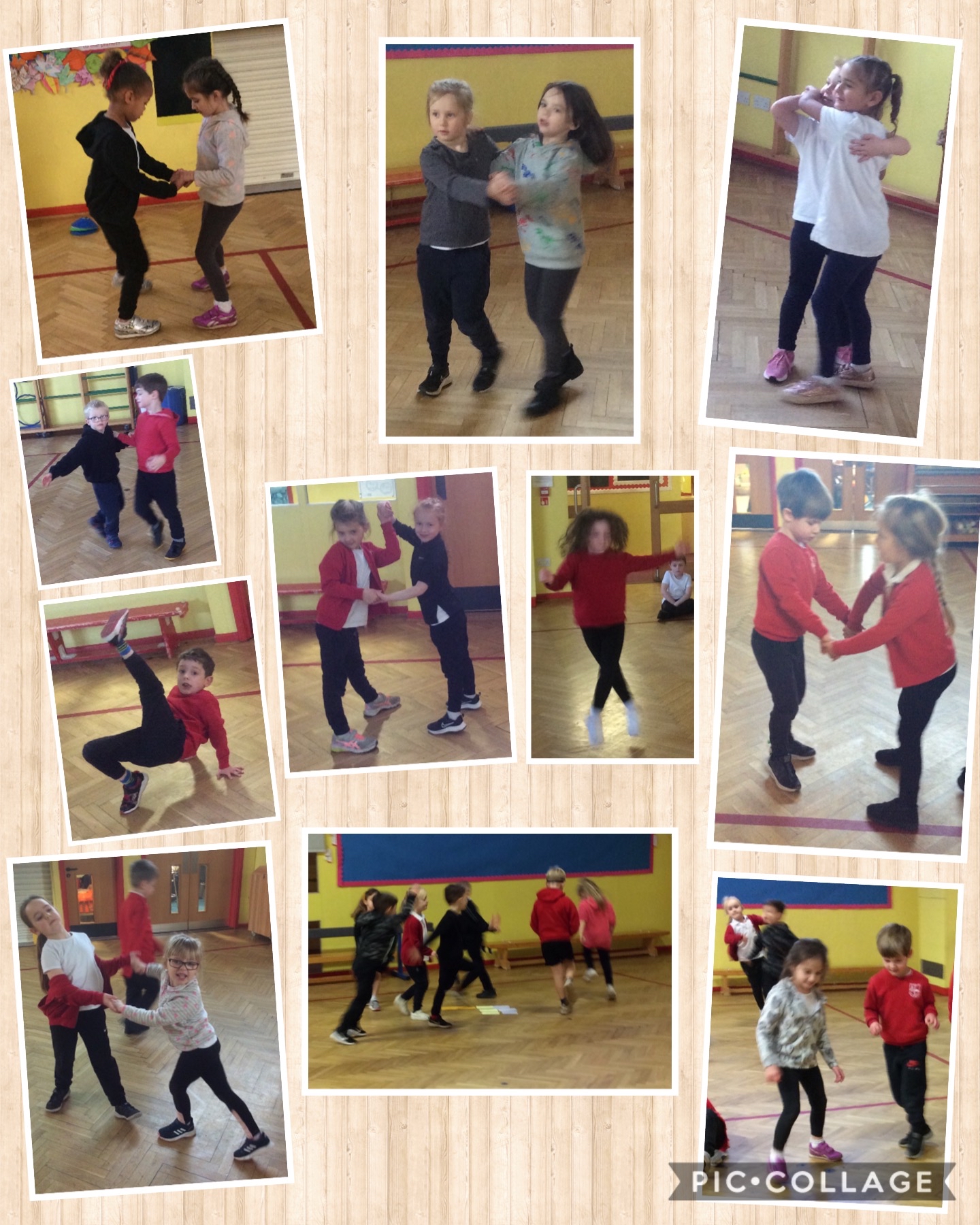 Weather
Year One have been working incredibly hard on their new 'Weather Experts' topic. They've been learning about the four countries that make up the UK and have already been introduced to the continents song - a BPS favourite!
As well as filming their own weather reports, they've also become meteorologists by creating their own rain gauges and wind streamers to measure and record the weather.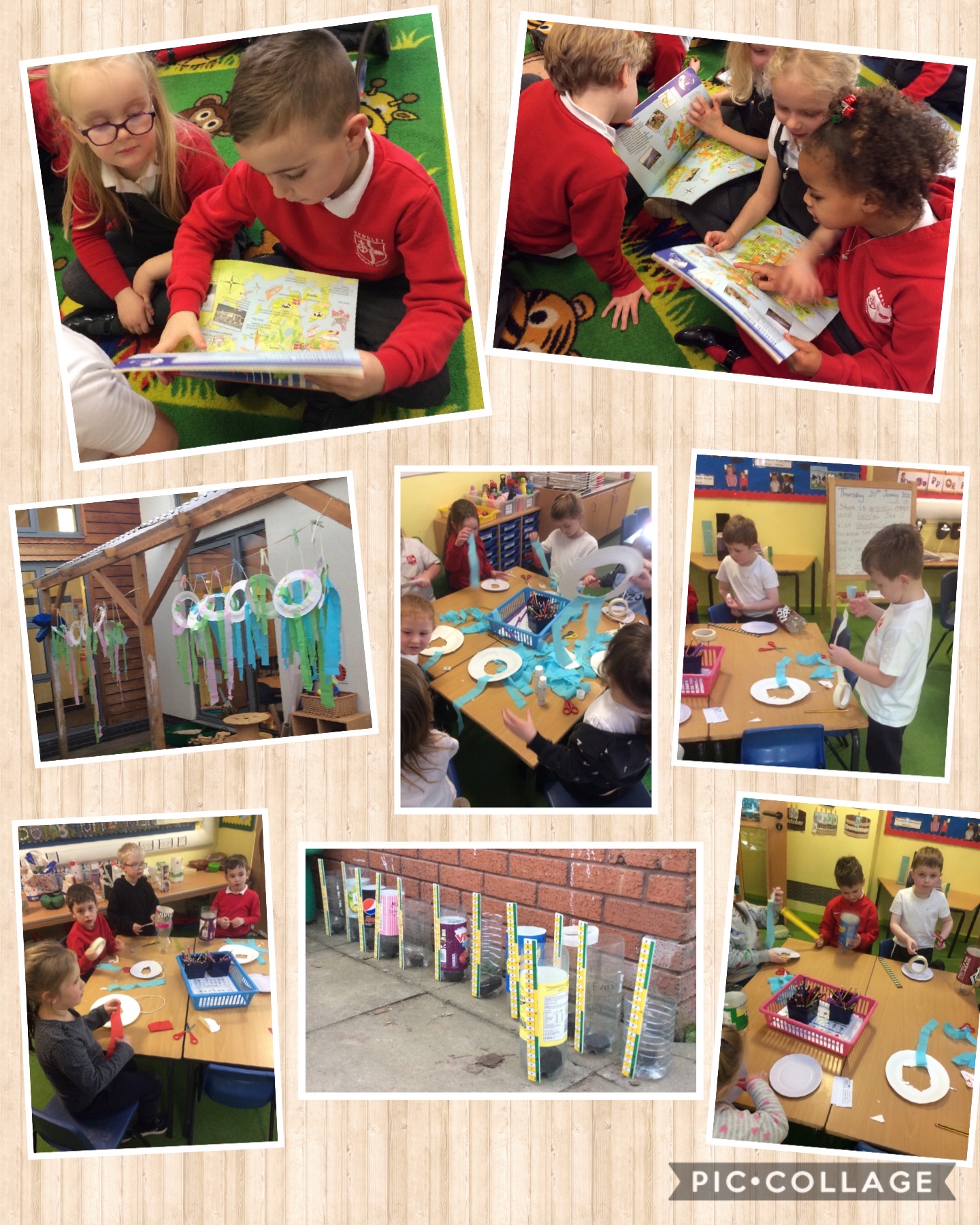 Kindness
The children in Year One have been learning more about the importance of kindness and about the simple things they can do to spread kindness around the school. They've created a kindness jar, shared toys, made people smile and shared their hugs with friends and, in Forest School, they have been writing kind words about their friends on leaves.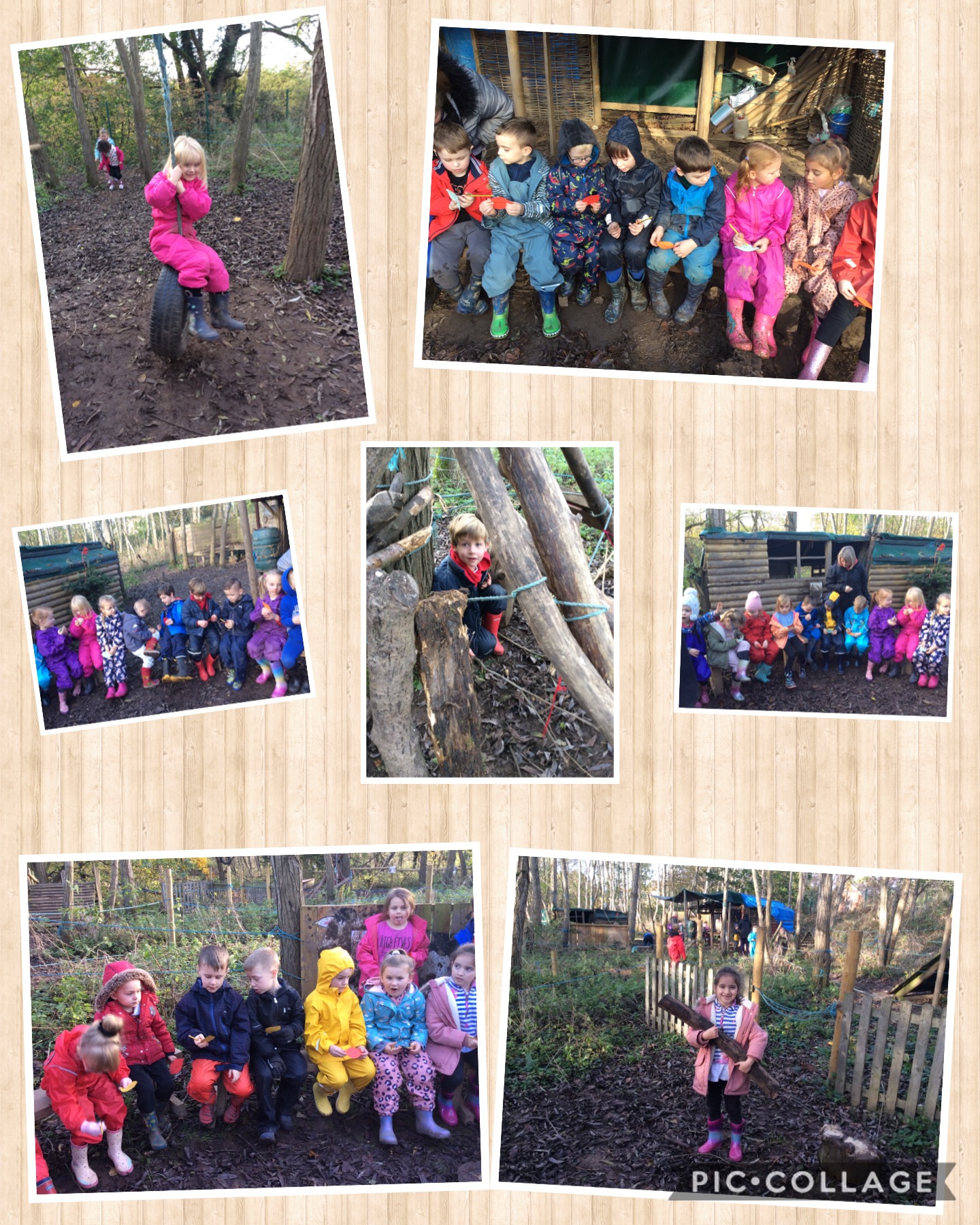 After School Dance Club
The children in our Key Stage One after-school Dance Club did a fantastic job with their first group dance, which focussed on the movement of African animals and how to move to the rhythm of the music. Miss Ward, who leads the club, is already looking forward to their next dance, which has a Christmas theme!
Click on the link to see the dance - Video of our dance
Art Topic
Year One have enjoyed learning about Vincent van Gogh as part of their new topic, Famous For More Than 5 Minutes. They have been studying his paintings, talking about The Starry Night, in particular, and could not believe he cut his own ear off! They then tried sketching their own versions and finished the session with an art show between the two classes to show off their masterpieces.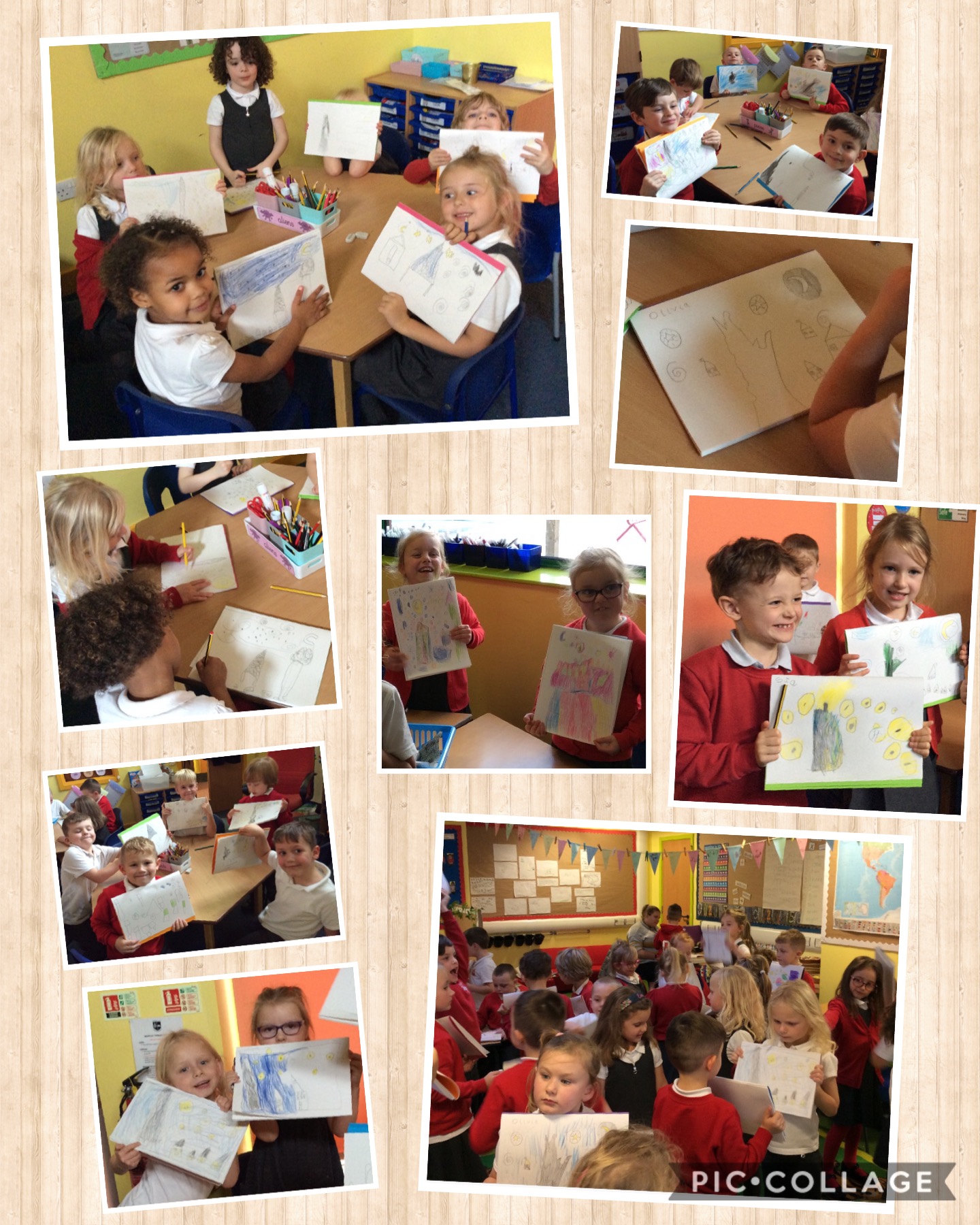 Maps and Fairytales
Year One have launched their new topic this week, which is all about maps and fairytales. They became explorers and investigated a wide range of maps, both real and fictional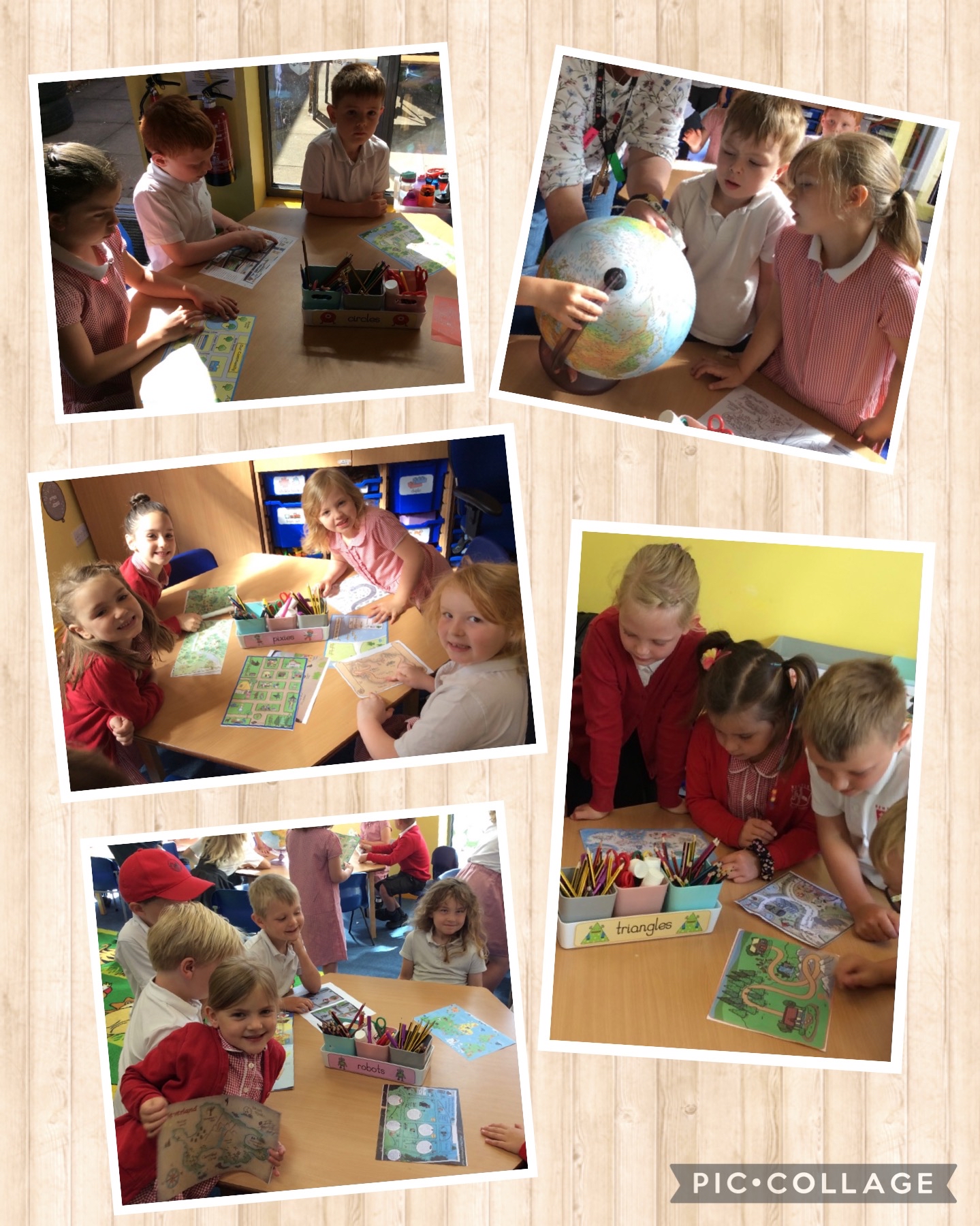 Baby Rhinos
Year One certainly chose the right day to go for a stroll in the sunshine and have a sneaky peek at the baby rhinos just down the road at West Midlands Safari Park. They took their sketchpads with them and had a wonderful time drawing the amazing scene before having lunch with their friends. There can't be many schools in the UK that are able to take a short walk to go and have lunch with the local rhinos!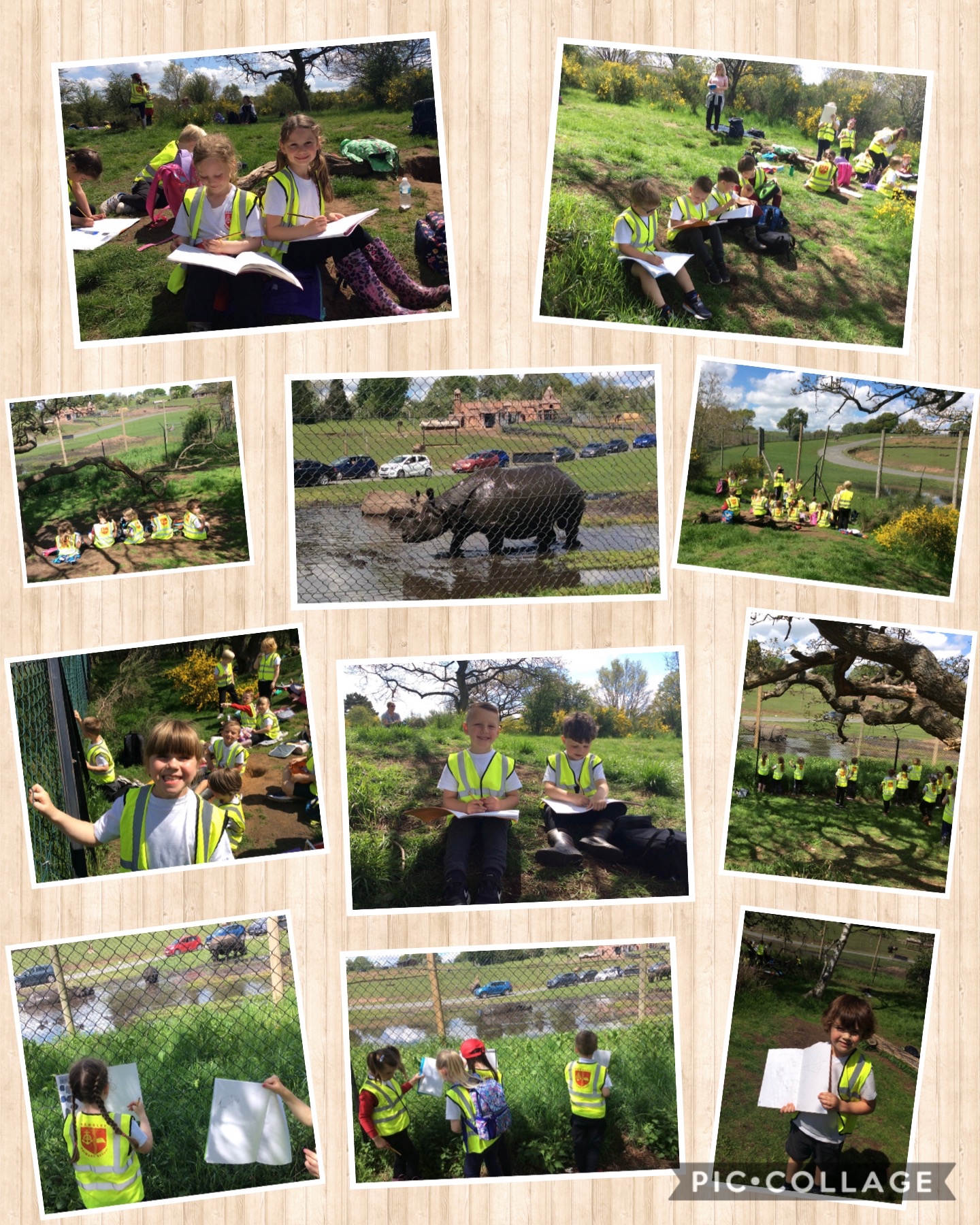 Diwali
Happy Diwali to everyone who is celebrating today. The children in Reception and Year One have been learning all about Diwali, the festival of lights, this week. They've created beautiful Rangoli patterns, built temples from construction materials and made diva candle holders out of salt dough.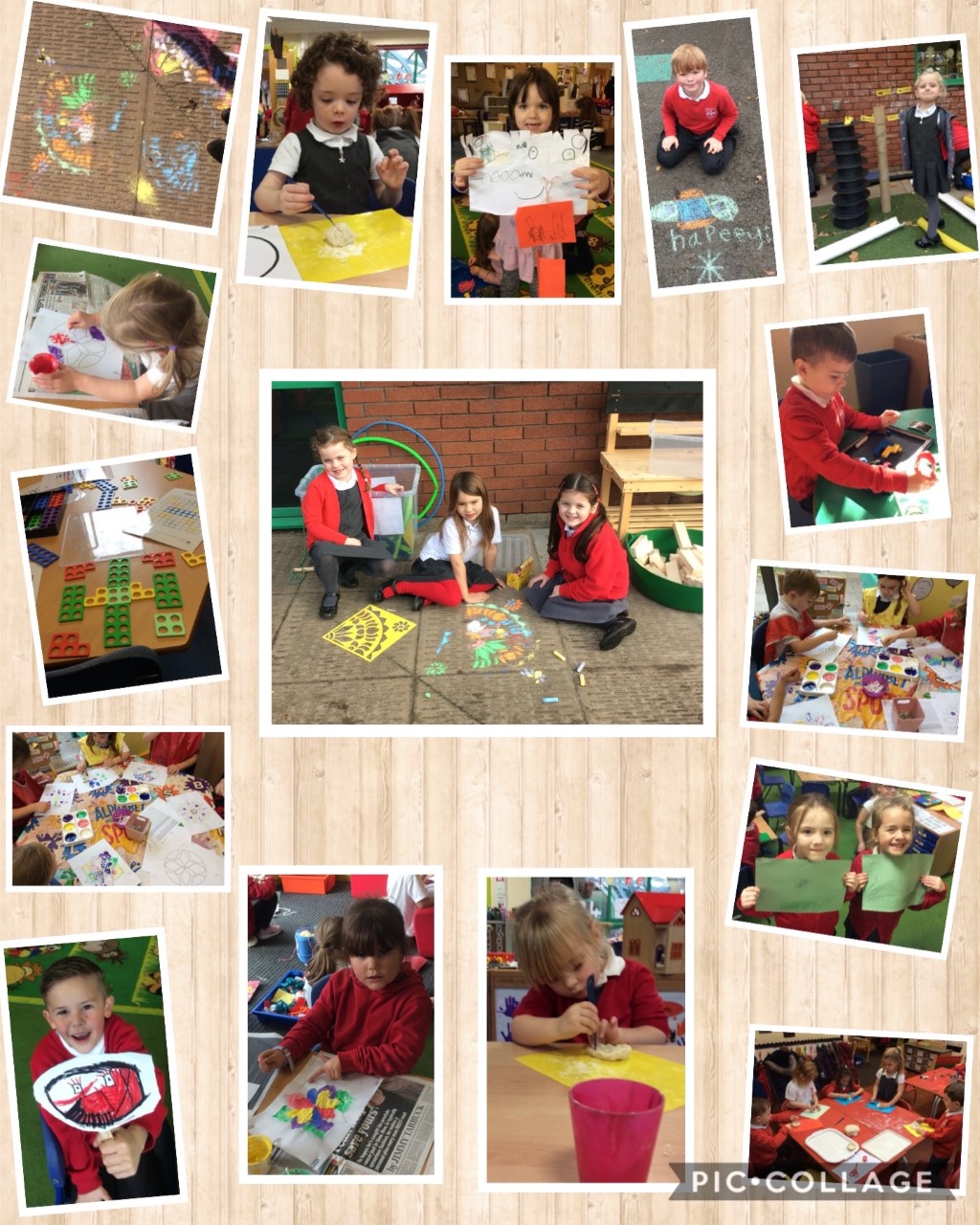 Picnic
The children from Year One kicked off their 'Brian the Bear' story in style with a great big picnic on the field to make the most of the lovely weather. As the children couldn't bring their teddies into school, they created their own, along with lots of bunting and paper chains to complete their outdoor picnic setting. They also created some new and yet familiar games to play, such as 'Duck, Duck, Teddy' and 'Teddy Bear's Whispers'!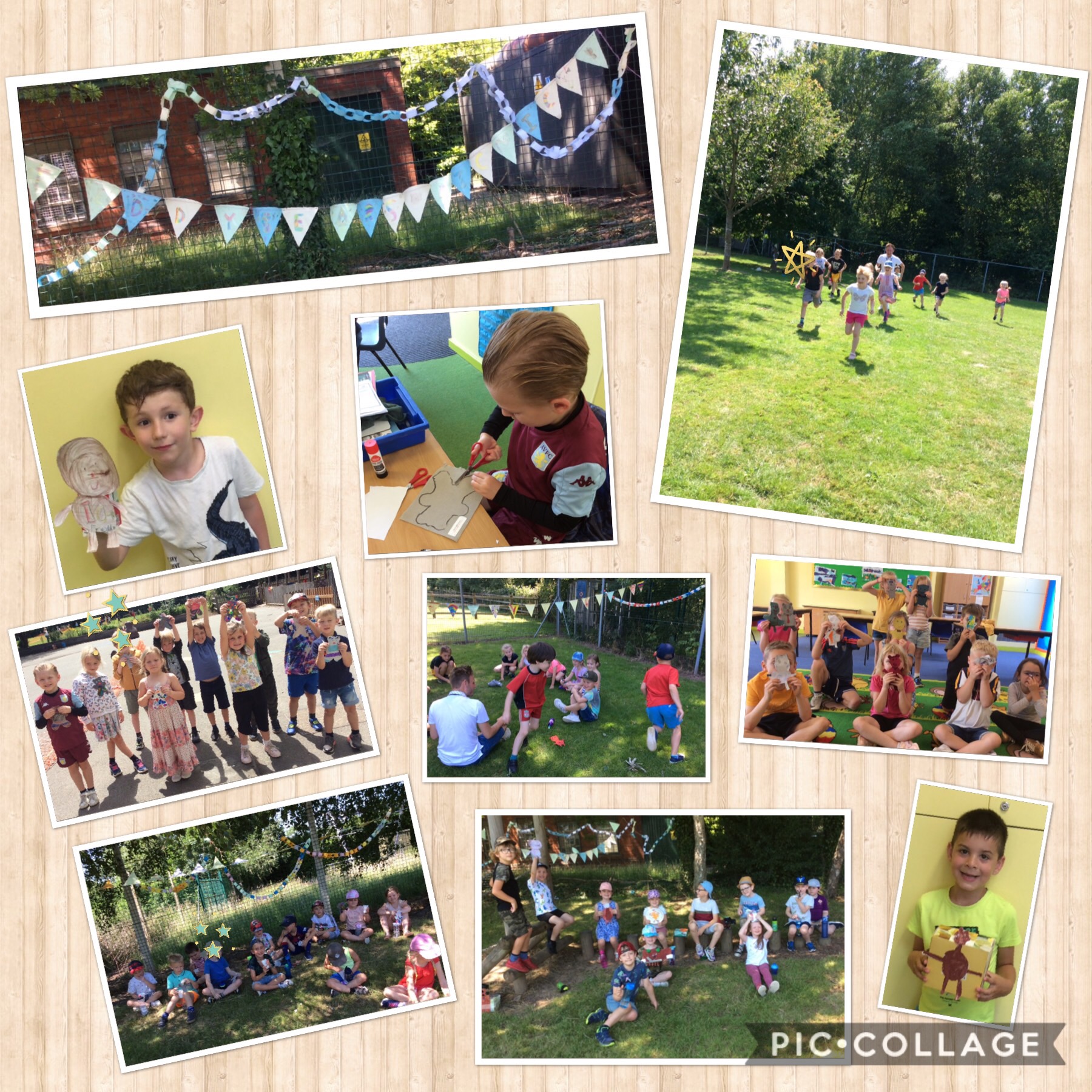 Pirate Day!
Our in-school buccaneers have had a rip-roaringly good time as they celebrated the end of their 'Pirates' topic. They began the day by saying, 'Ahoy!' to Joe Wicks and his Fancy Dress Friday Workout followed by a range of art and craft activities to create eye-patches, hooks, collages of the sea and some incredible pirate masks. They did have to batten down the hatches at one point but luckily nobody was forced to walk the plank and a great day was had by all!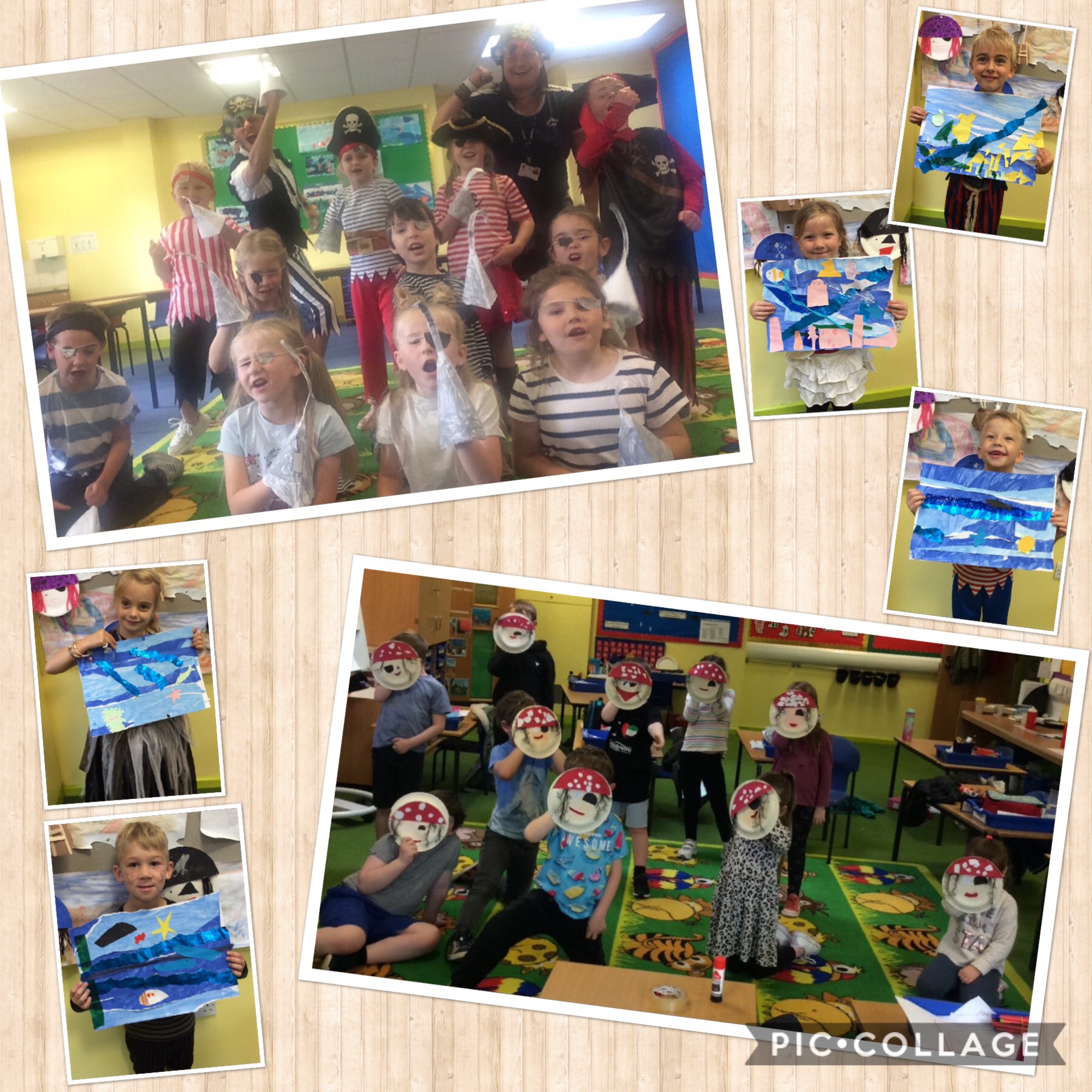 Pirate Art
The Year One children who are in school have continued with their 'Pirates' topic and have used watercolours and silhouettes to create pirate ships on the sea. They've also loved building a pirate ship for Sayeeda, the pirate princess from their story!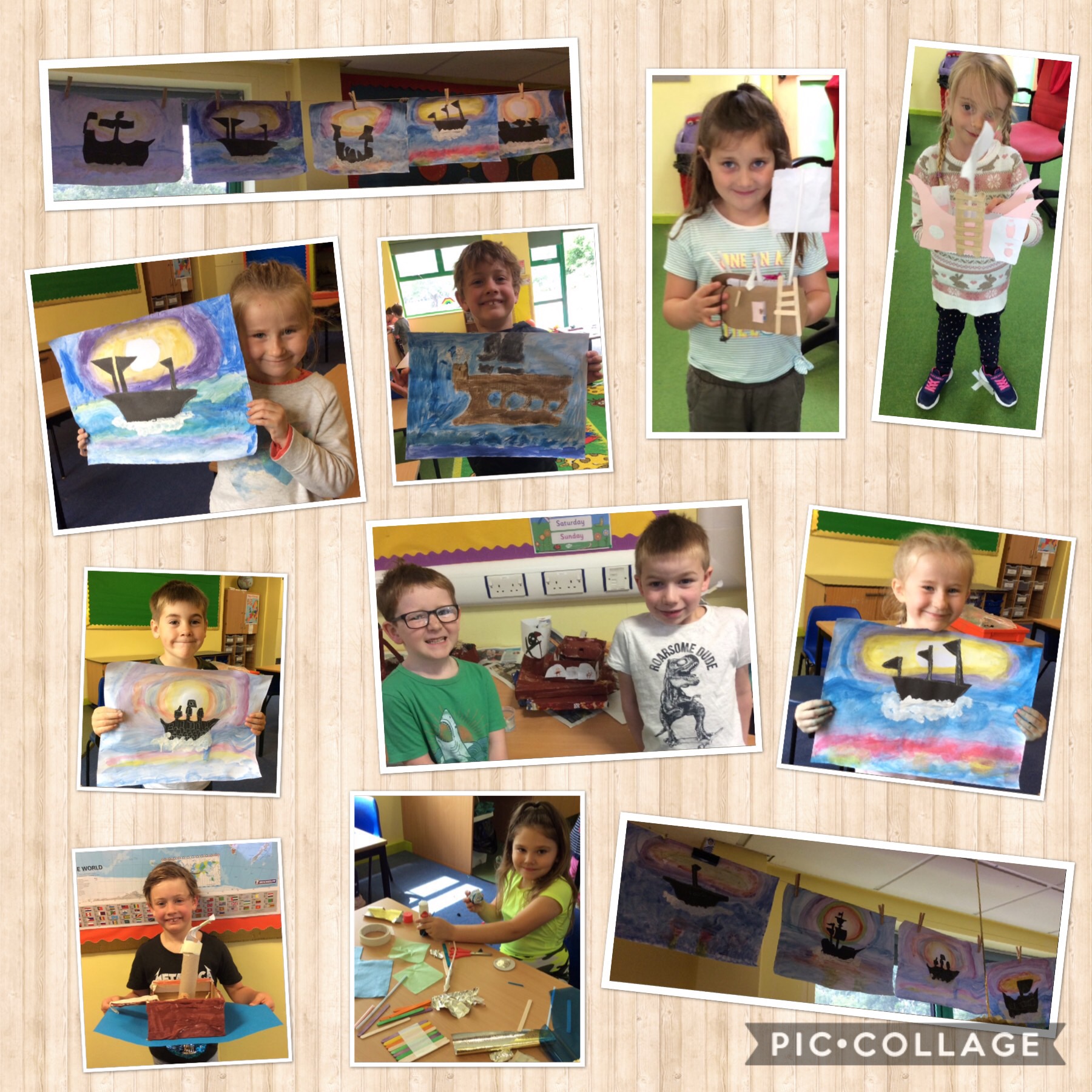 Pirates
Year One children who've been in school have had a fabulous time with their new topic, Pirates! They created their own islands and found out more about how to use and create maps. They then plotted the treasure on their own maps of the school, shared their maps with other children in their bubble and then went on a treaThesure hunt!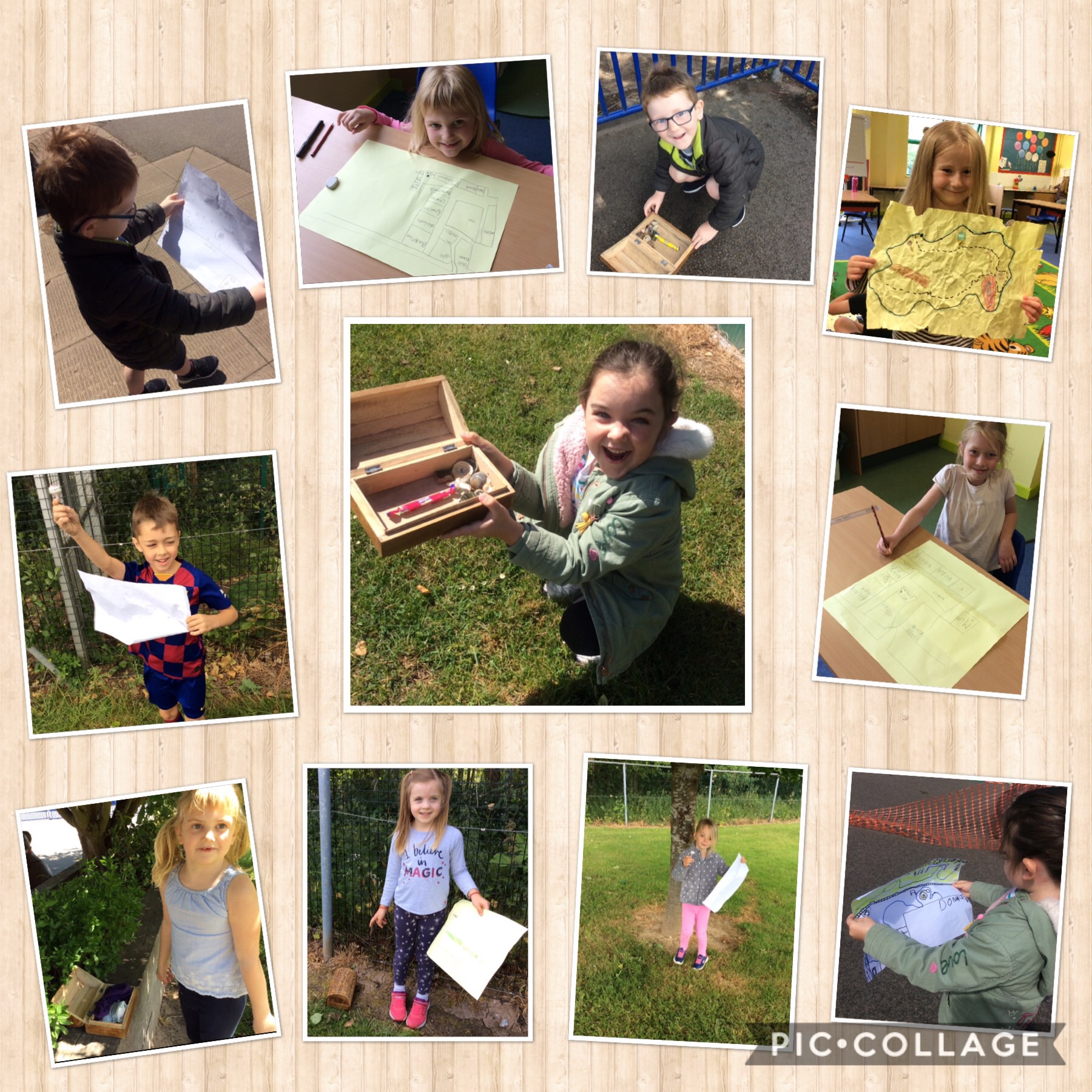 Sidney Spider
This week, Year One have been reading the book 'Sidney Spider' and have been using it to inspire their learning. They've made the most of the glorious weather and have been on their own minibeast hunts in their local area to see what they could find. The the children (and one teacher in particular!) have really enjoyed getting out and about to take a closer look at the world around them.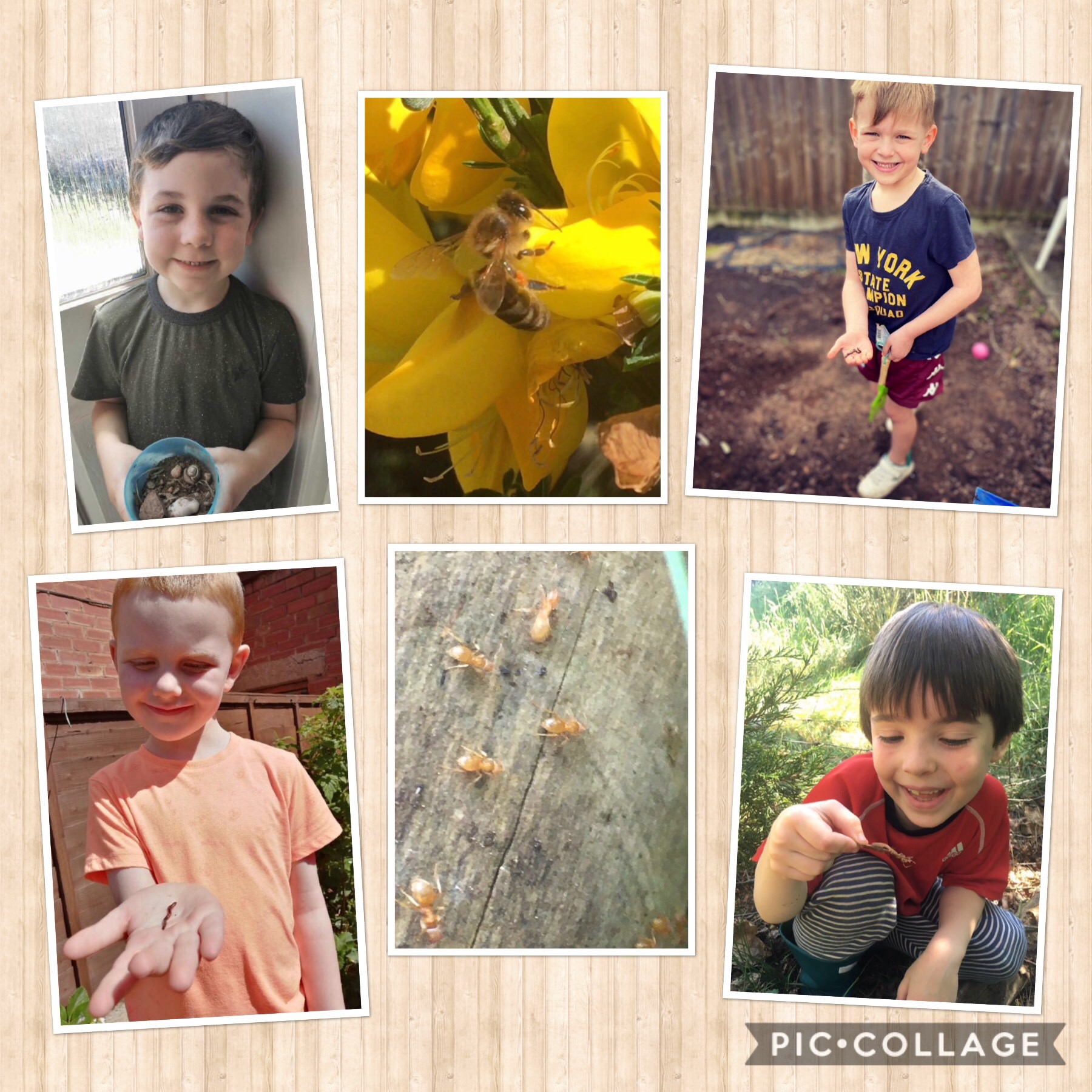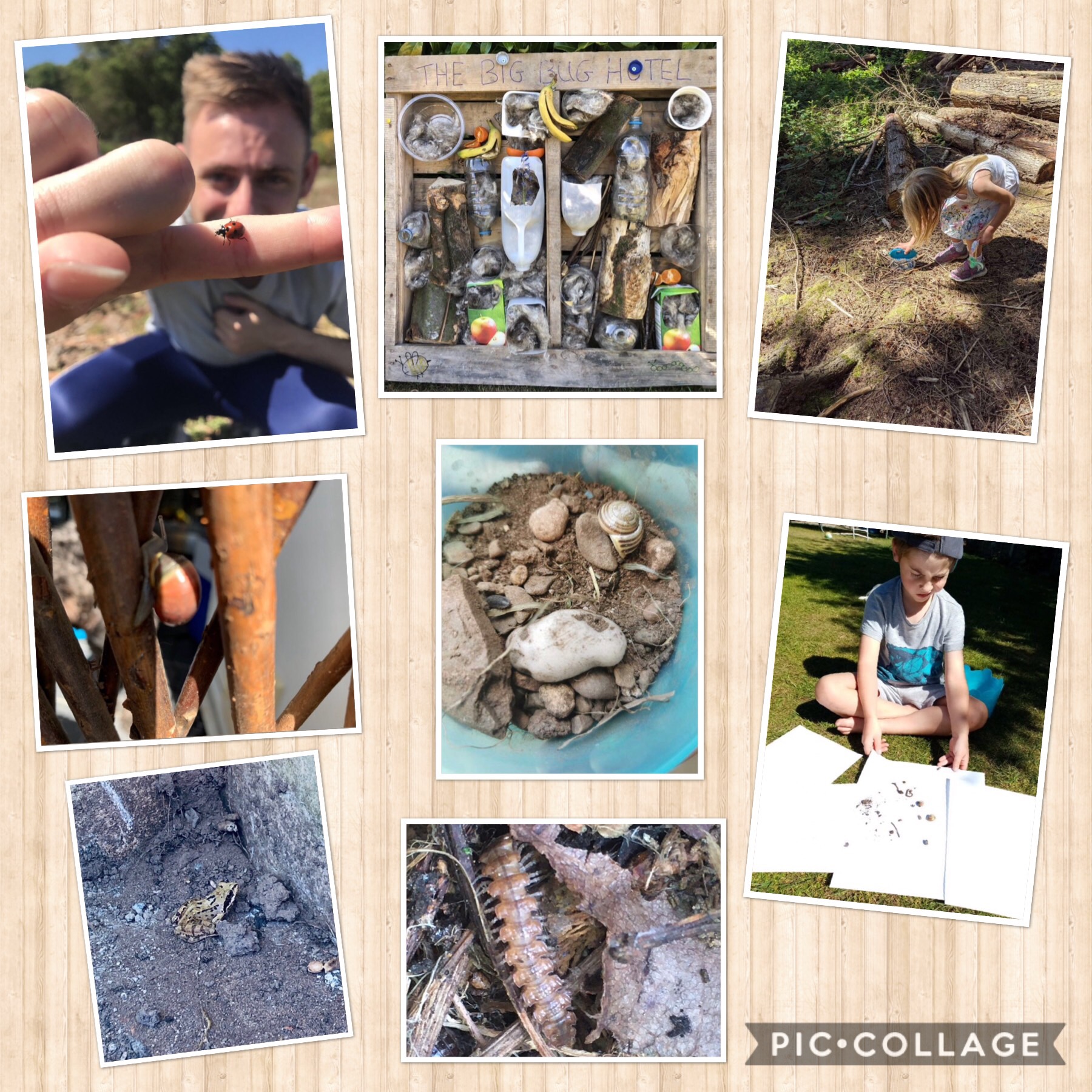 'Lost and Found'
This week, Year One have been loving the book 'Lost and Found' which is about a boy who's surprised to find a penguin on his doorstep one day! The children have created some wonderfully creative igloos as a new home for the wayward penguin using recycled materials from around the house.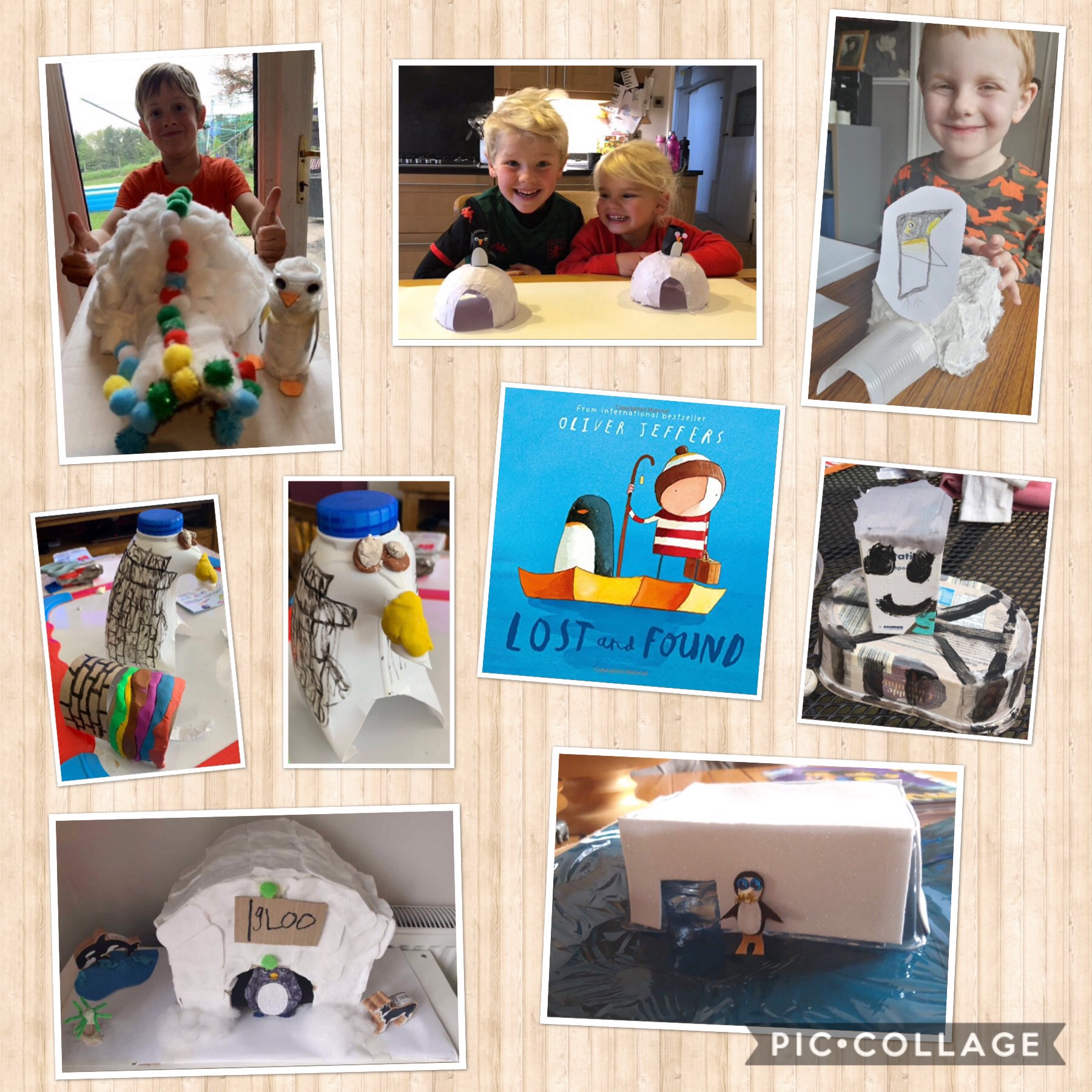 Jack and the Beanstalk
Year One have been visiting the story of Jack and the Beanstalk this week and the children were asked to create their own giant using household items. The children created some very scary and imaginative giants and they definitely would have scared Jack away!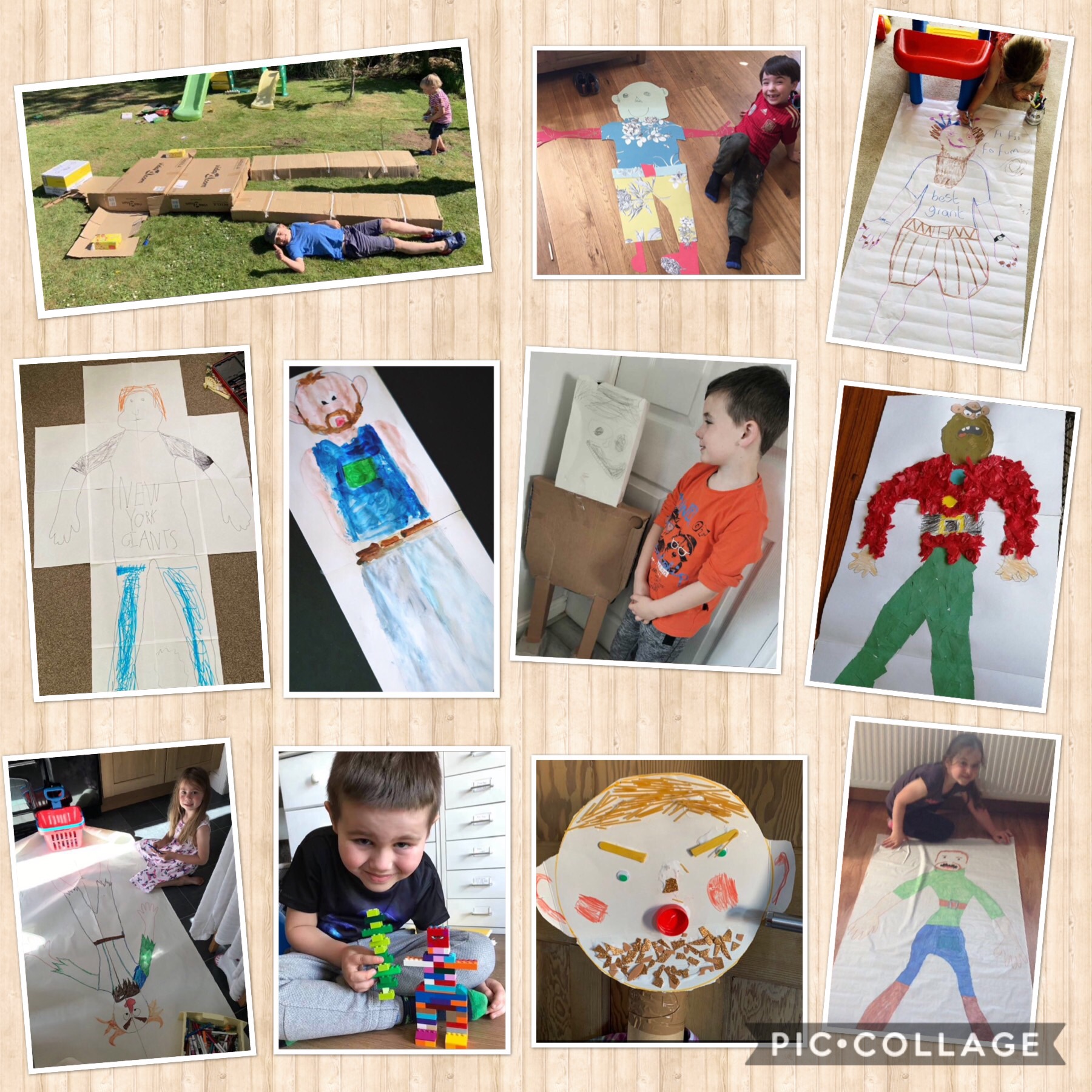 Baking Treats
Following in the footsteps of our Year Four bakers earlier in the week, Year One have been working hard to create some delicious treats in the kitchen. The children worked hard to write out the ingredients and the instructions before tucking into their culinary delights!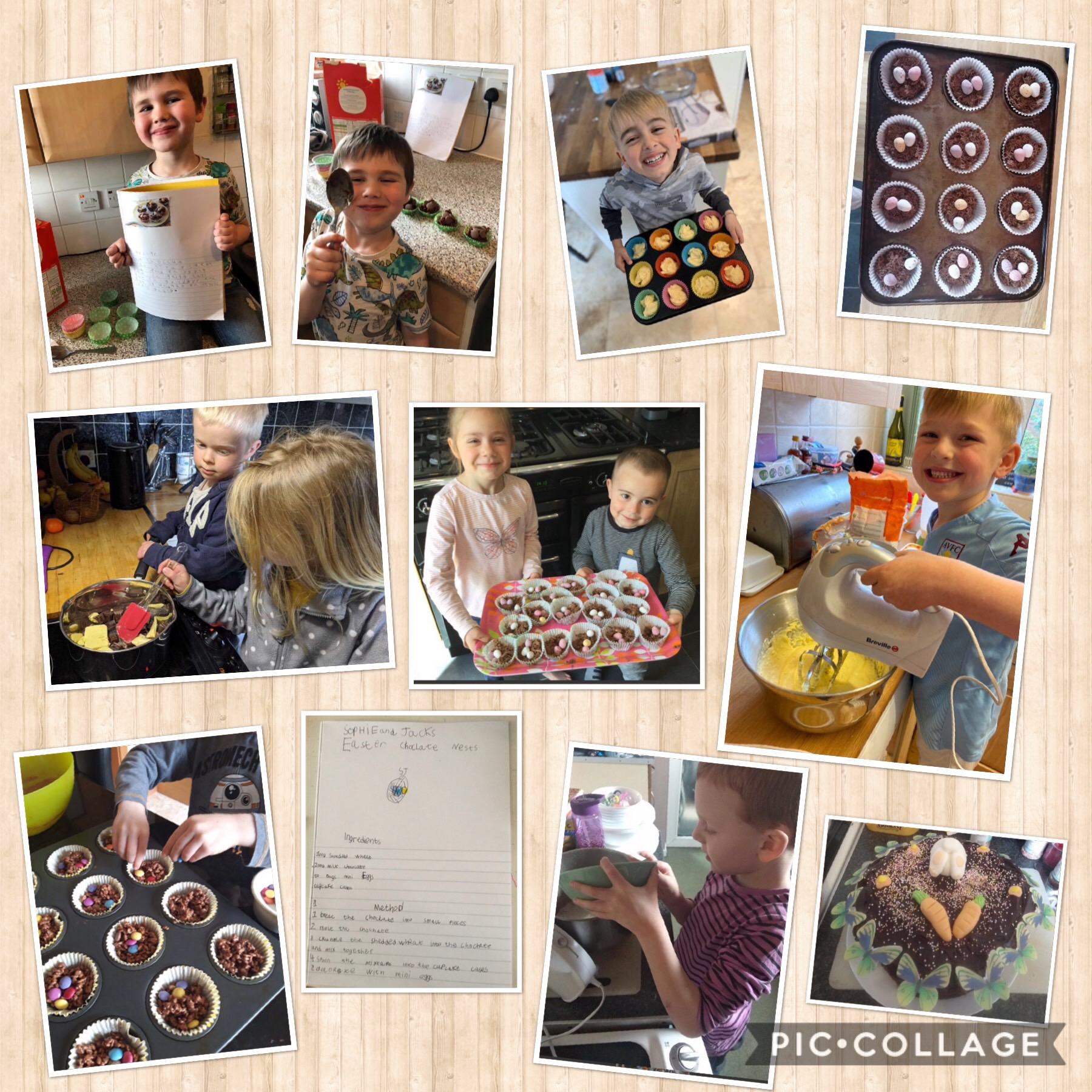 The show must go on!!!,
Let Year One brighten your day with their glorious Picasso-inspired artwork! The children initially practised sketching animals and then created their final pieces using different shades of coloured wax crayons.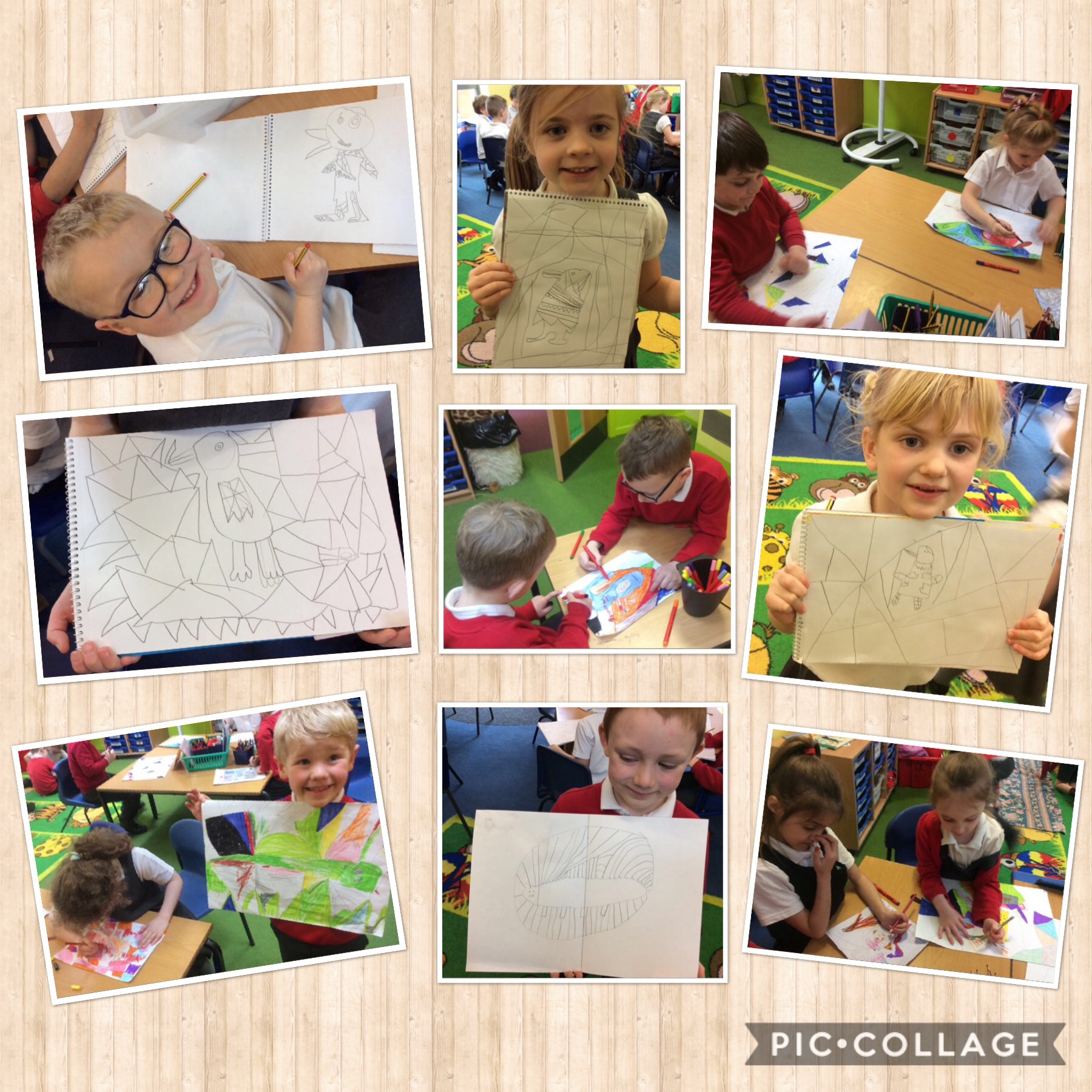 Geography
As part of their geography work, Year One have been drawing the world map to help them to identify different continents. Next week, they'll be labelling their maps and looking at which areas are most likely to experience extreme weather!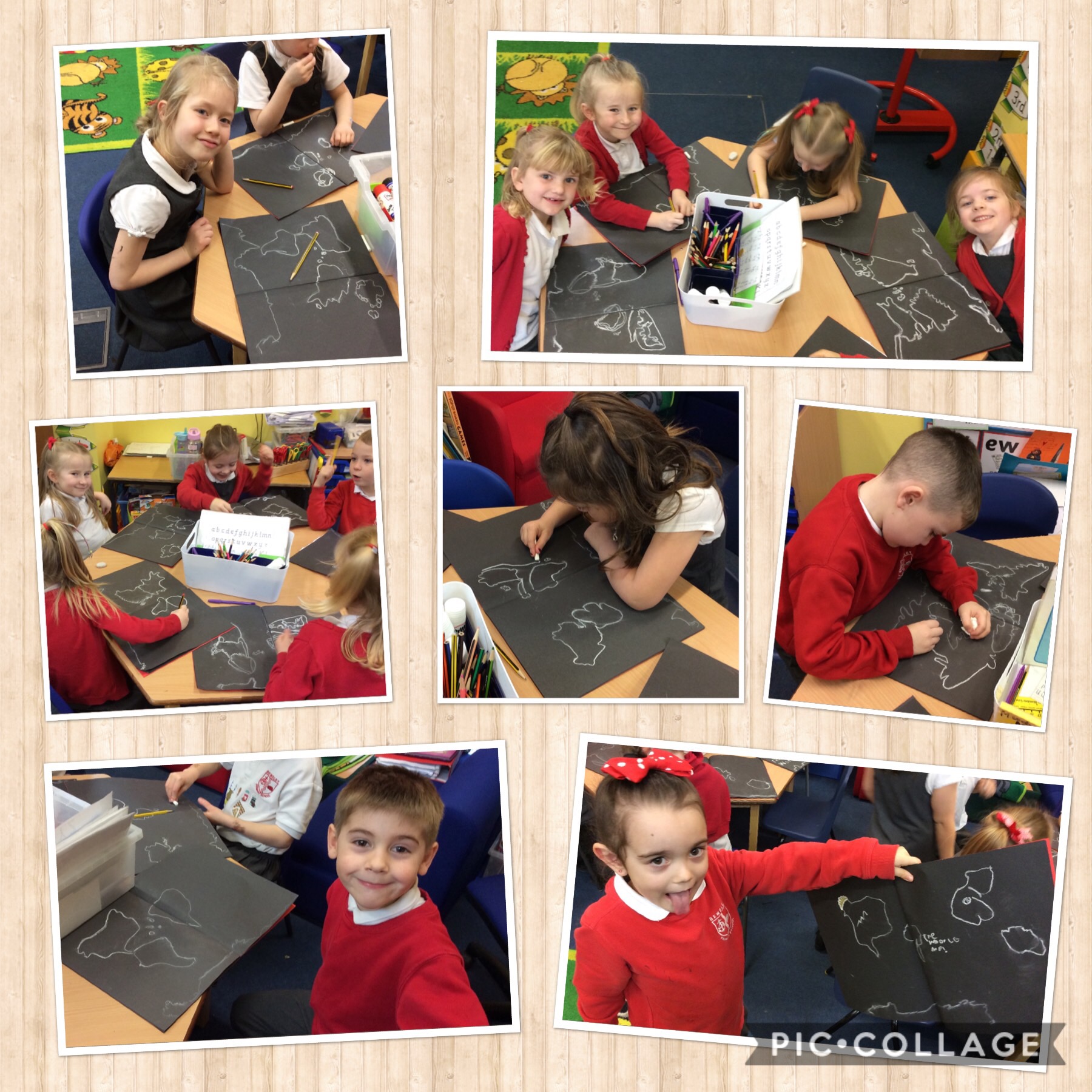 Three Little Pigs
If ever you're in need of a new house, the children in Butterworth class are the people to talk to! As part of their work on The Three Little Pigs, the children have been investigating how to make houses out of sticks and straw, hoping to make them stronger and protect the pigs from the wolf.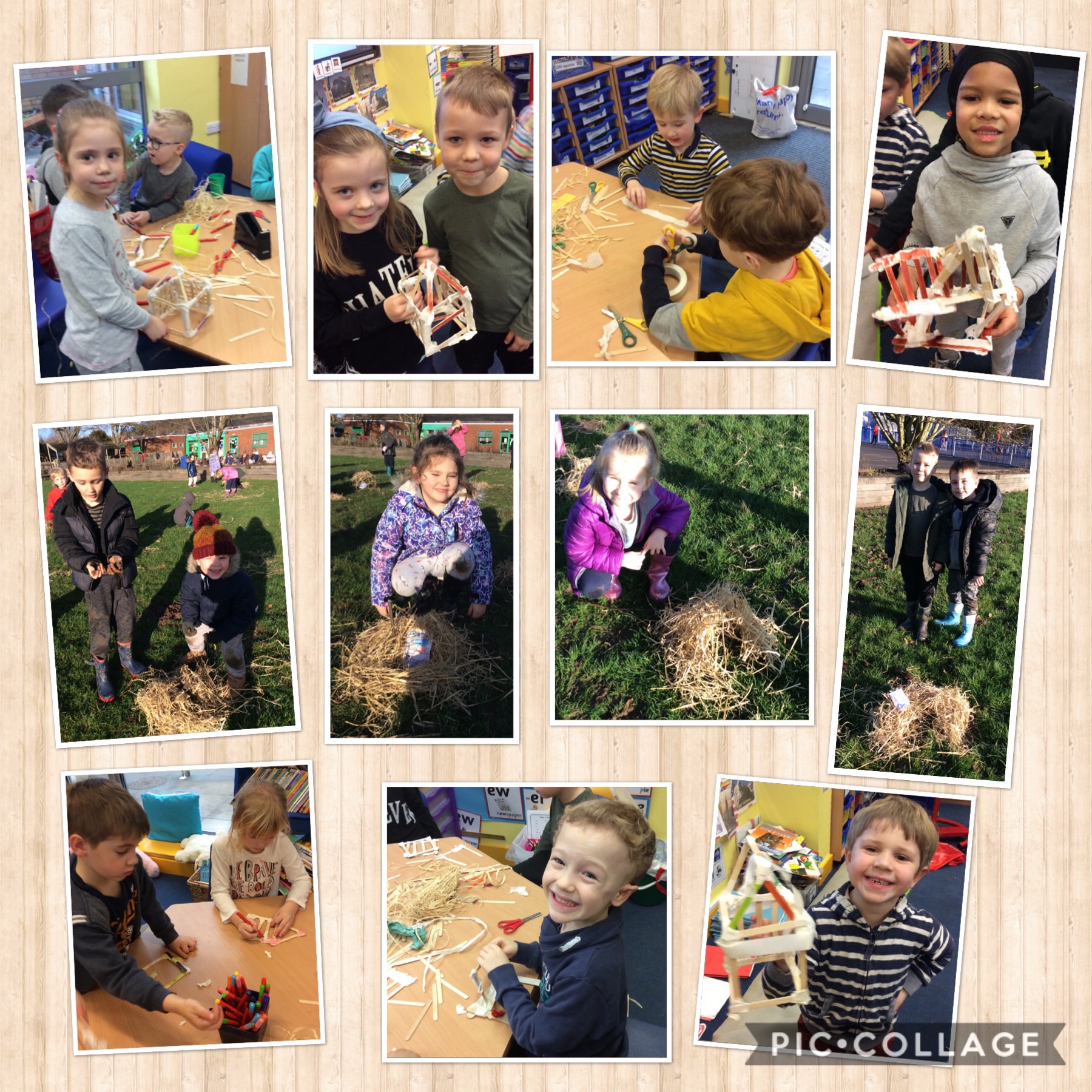 Multiskills Festival
A group of Year One children had a great time this morning when they took part in a multiskills festival at Bewdley Leisure Centre. They had so much fun trying the different games and activities and were complimented for their good listening skills and for following instructions so well. Thank you to the Year Nine pupils from The Bewdley School who led the festival. It was lovely to see some of our former pupils helping at the event and being such great role models.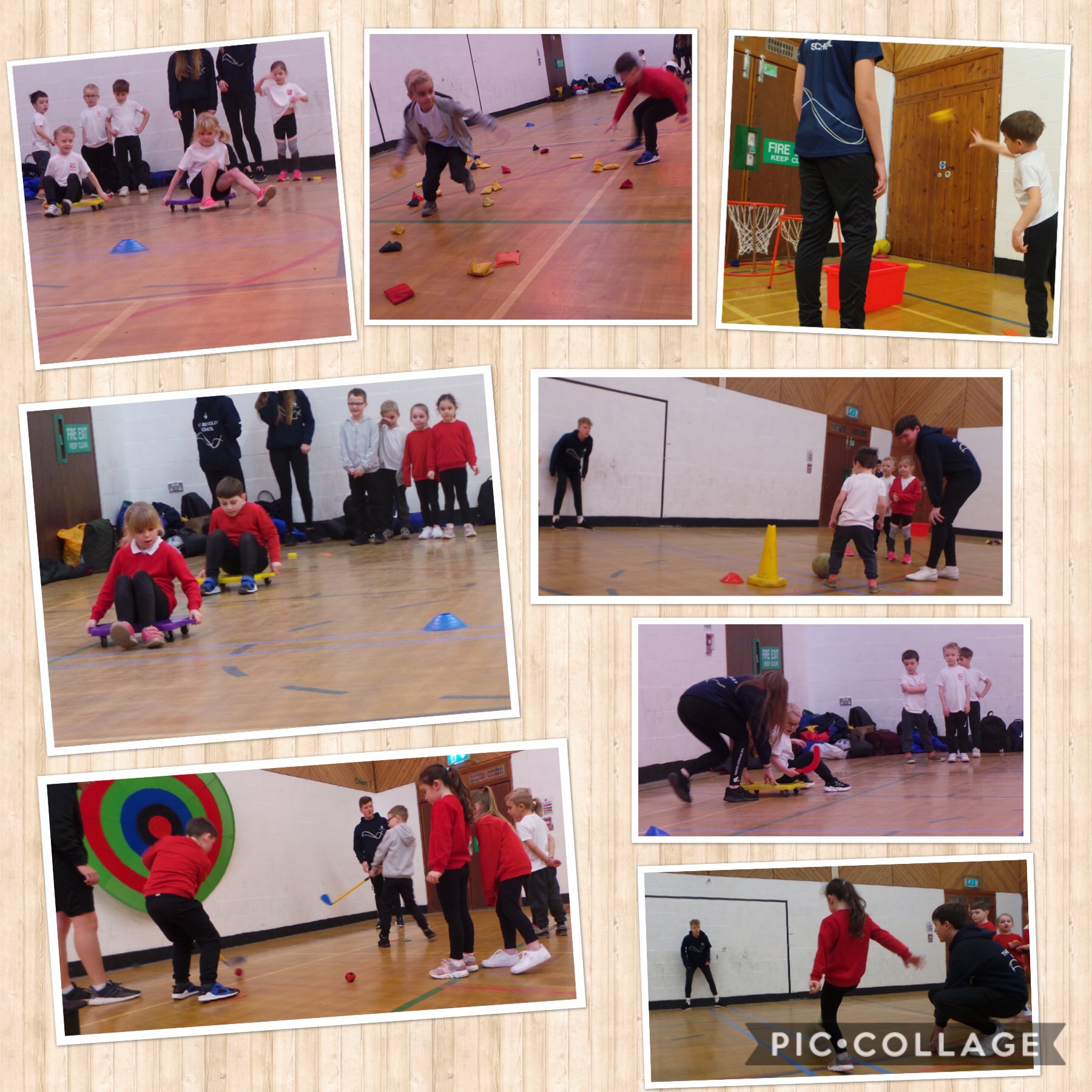 Key Stage One Christmas Show - A Little Bird Told Me
Our school hall has been filled to the brim this Christmas, with 14 fabulous performances being staged over the last couple of weeks. Whether they were watching our 3-year old Nursery's first nativity or Year Six's last, all of our audiences were treated to confident, energetic and heartwarming performances.
Thank you for not posting your own pictures of the productions on social media. We are able to do so on our own website and Facebook page as we only share images of children whose parents/carers have given permission to do so.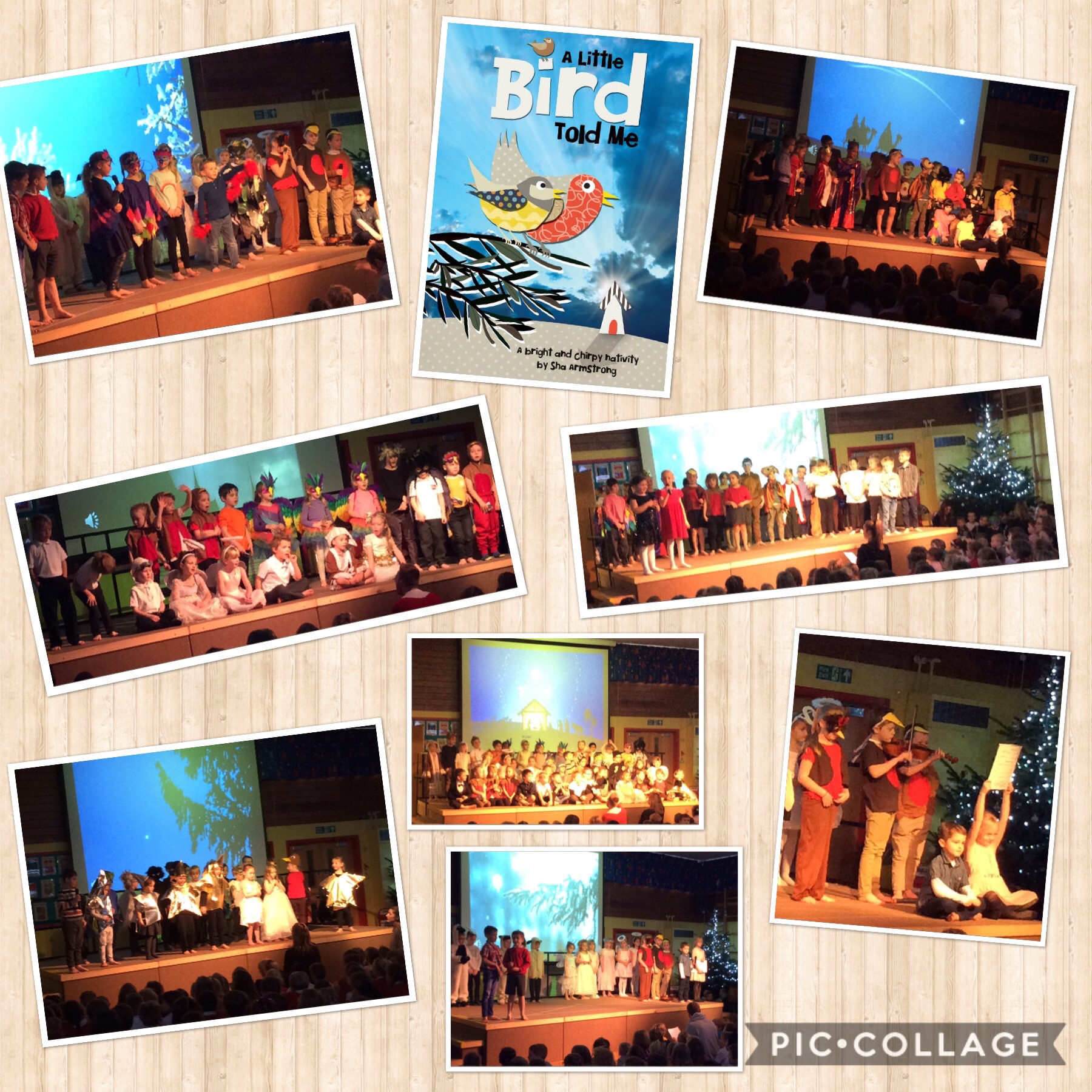 London Topic and Puppets in Forest School
As part of their 'London' topic, the children in Donaldson class have been making models of famous landmarks such as The Gherkin, Tower Bridge and Buckingham Palace, looking at the different buildings and their unique features. Meanwhile, down in Forest School, they've made puppets for our brand new puppet theatre and learnt all about fire safety whilst chomping on delicious warm toast. What a week they've had - and it's only Wednesday!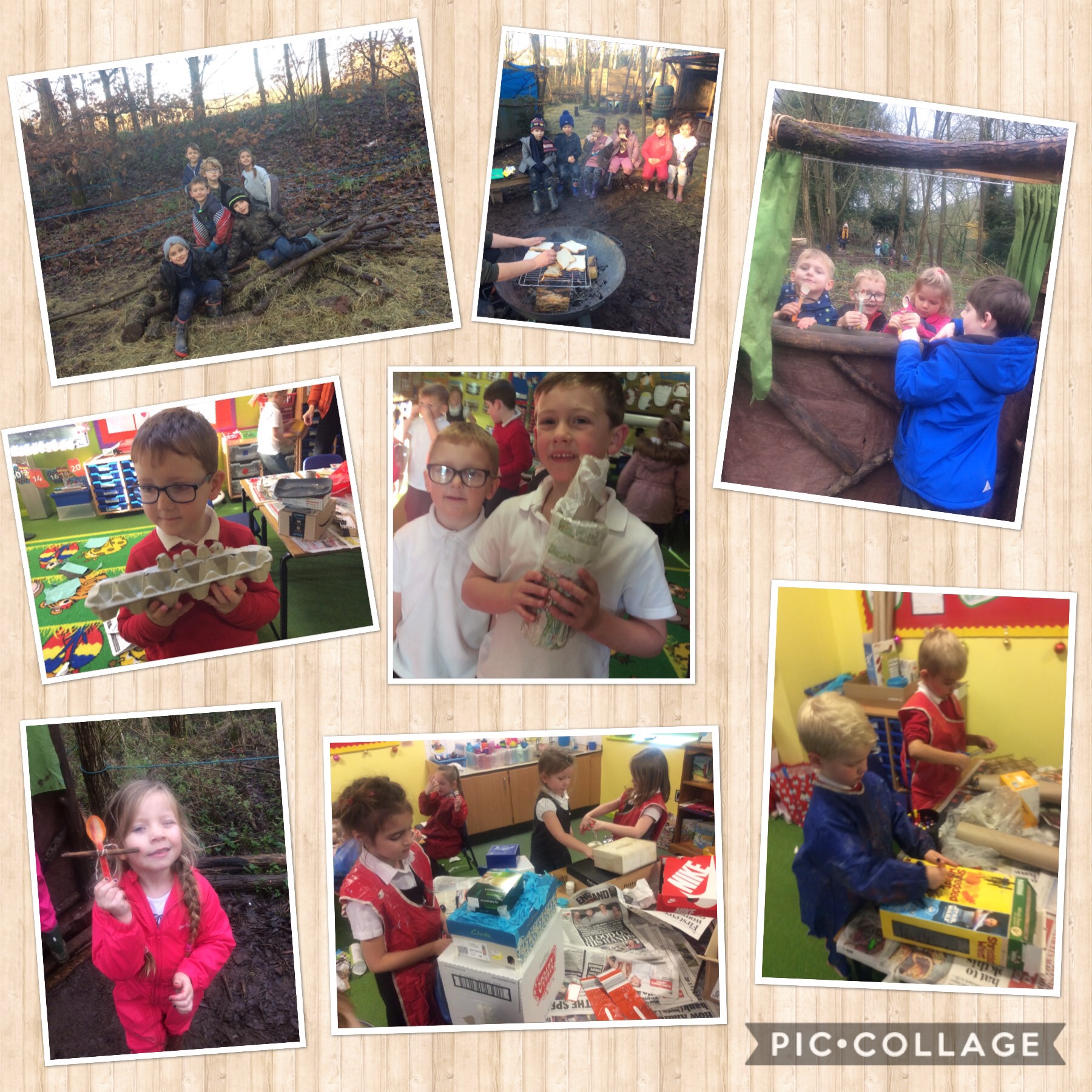 Art
Year One have introduced their 'London' topic by creating silhouettes of famous London landmarks with fireworks in the background. They've also been inspired by the story of Guy Fawkes and the Gunpowder Plot!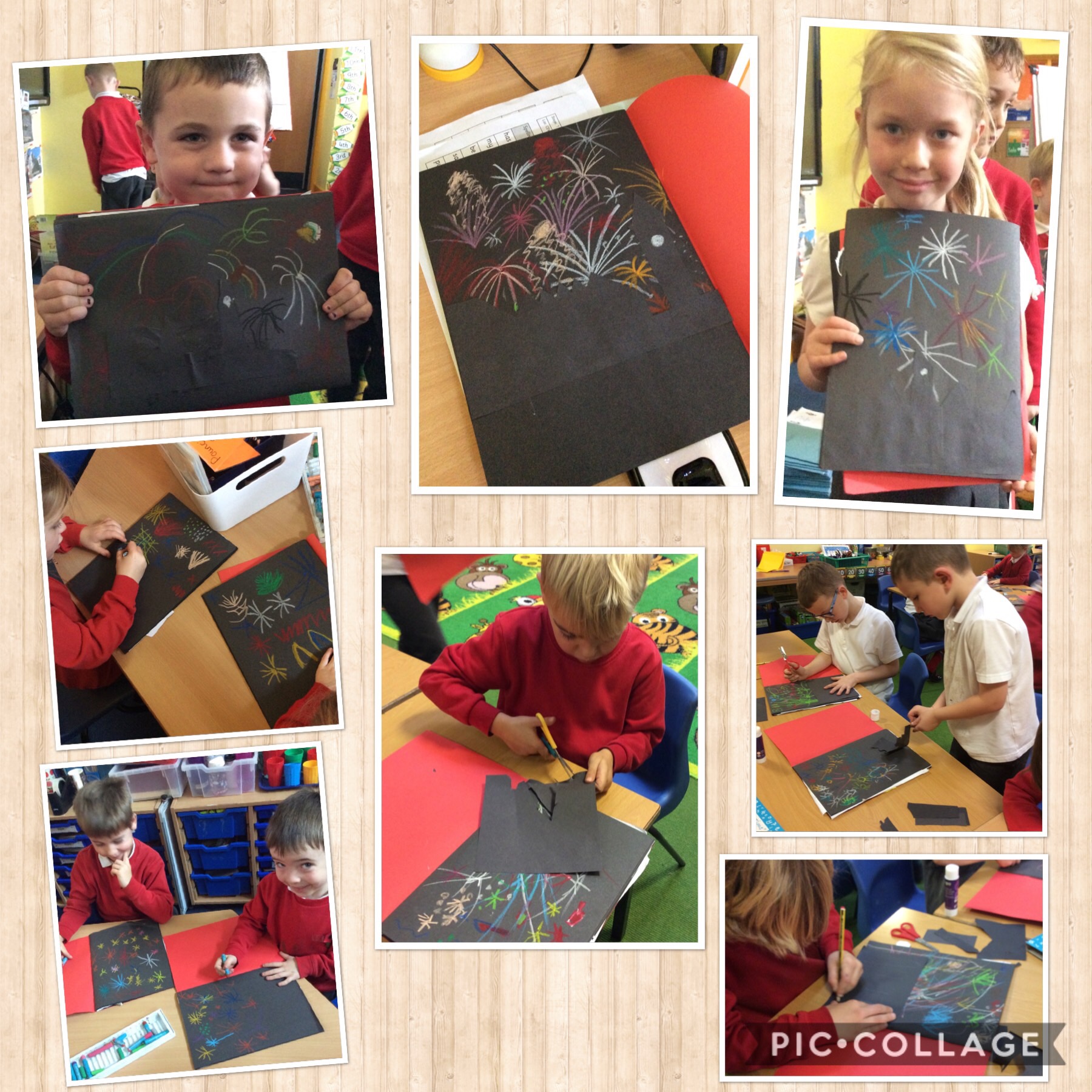 Year 6 Visit Year 1
As part of their 'Into The Woods' topic, Year Six visited the children in Year One today to tell them some well known traditional tales. In groups, the children used their storytelling skills to share the stories which contain the ultimate villain - The Big Bad Wolf!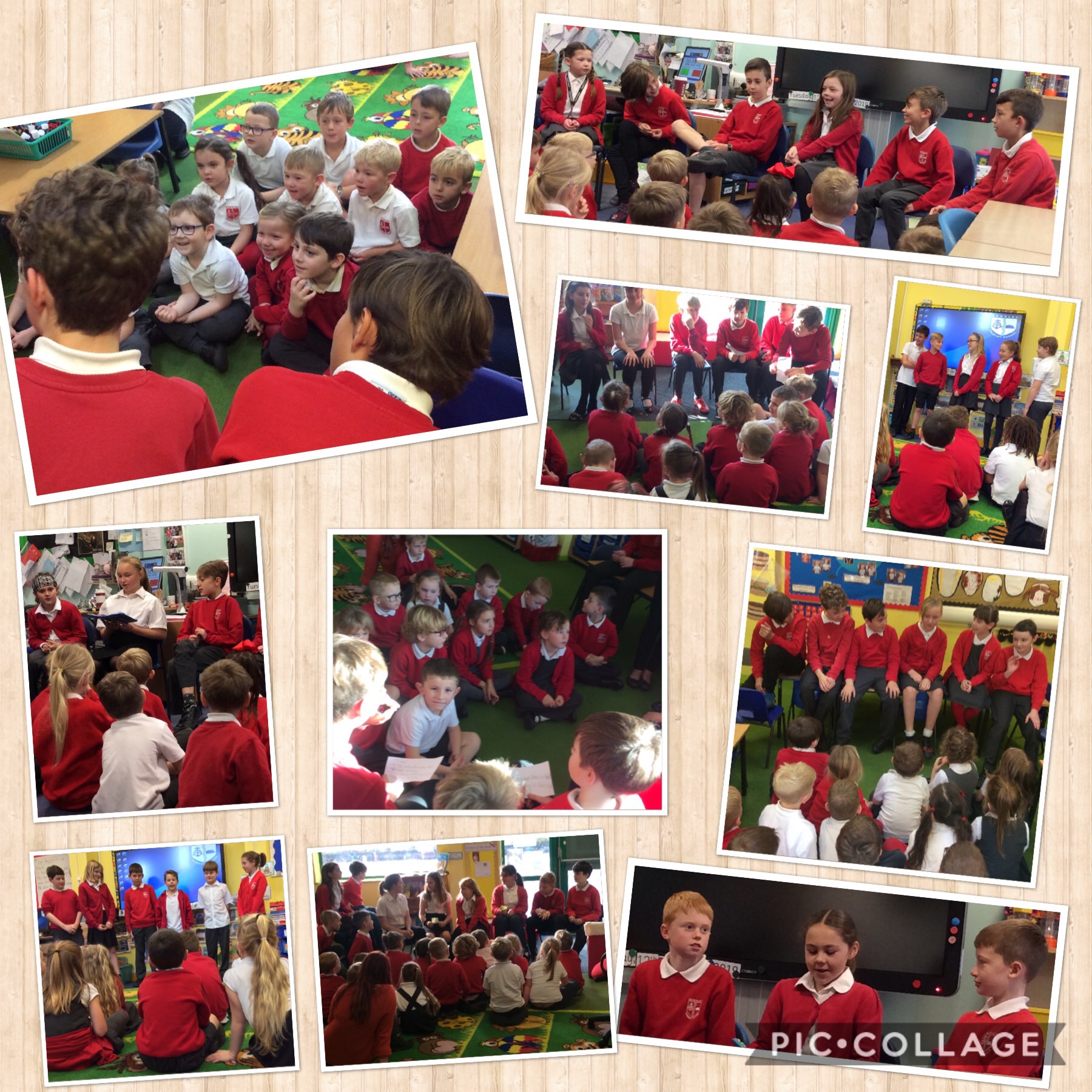 African Fact Files
The children in Butterworth class have been having a great time creating African Fact Files in their topic books to summarise everything they've learnt this half term. They also used some books from our non-fiction library to help them add pictures and even more information to their work.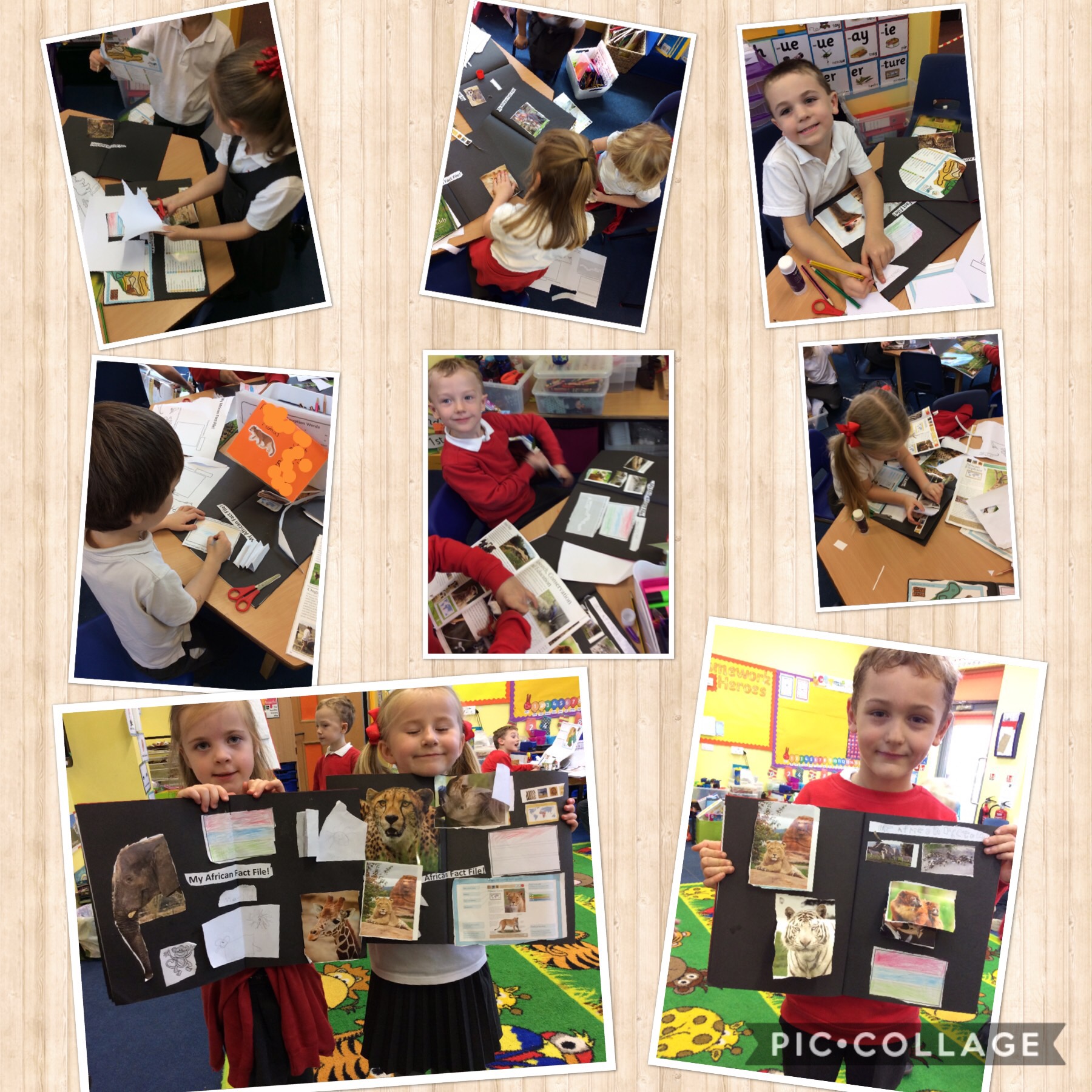 Gambia
As part of their African topic, Year One enjoyed a morning of 'dilemma-led learning' with Mrs Field who introduced them to her Gambian alter ego, 'Kwame'. She taught the children about life in rural Gambia including the people's houses, shops, schools and landscape. The children compared their life in Bewdley with 'Kwame's' life in Africa. They were particularly interested in the toilets and washing facilities!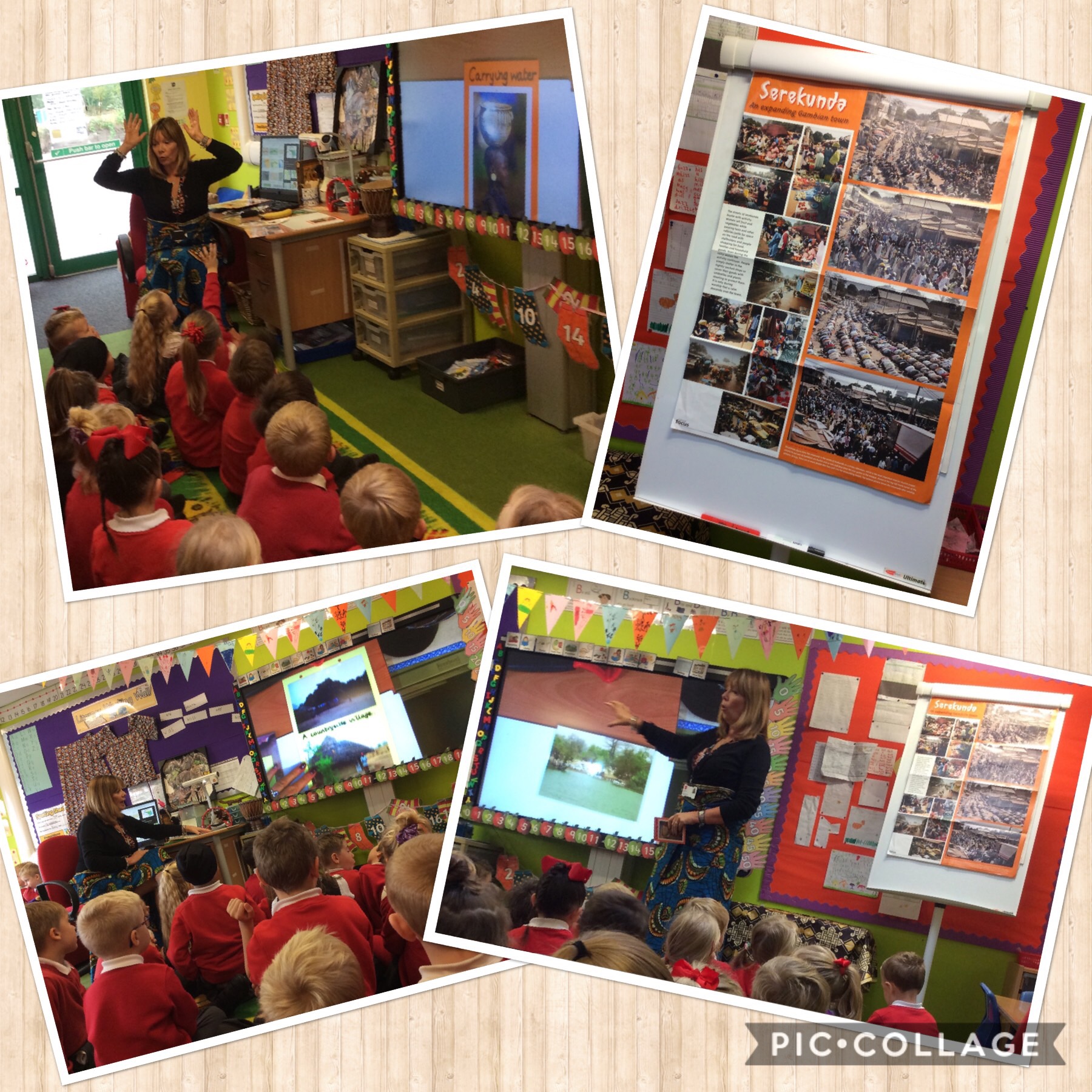 African Music Lesson
As part of their Africa topic, Year One has their first African Music lesson today which included using the djembe drums for the first time. The children experimented with how to make different sounds using the drums and their hands, concentrating on keeping a steady beat.
Make sure you have your volume turned up nice and load .......!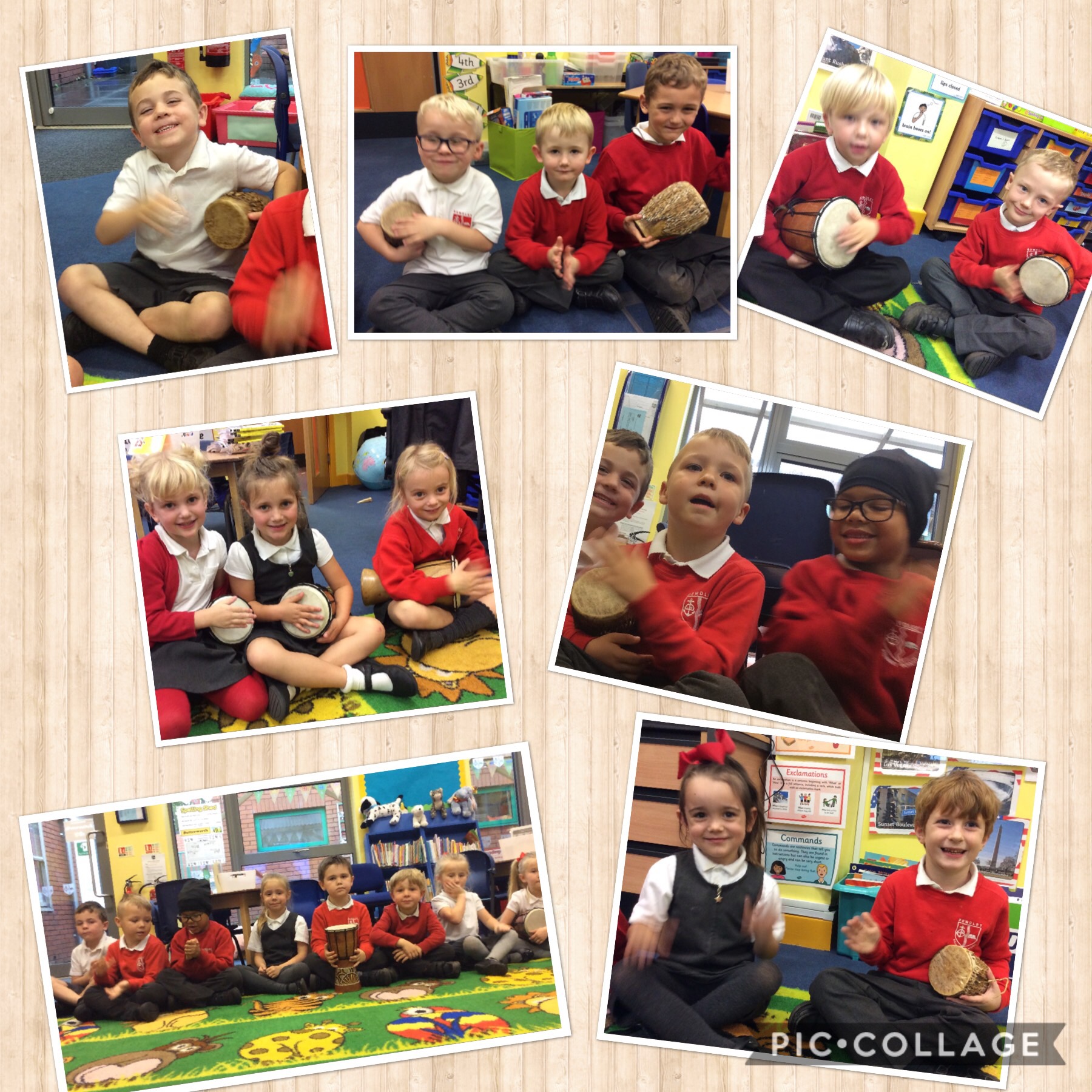 Sport Week - Tennis fun at Bewdley Tennis Club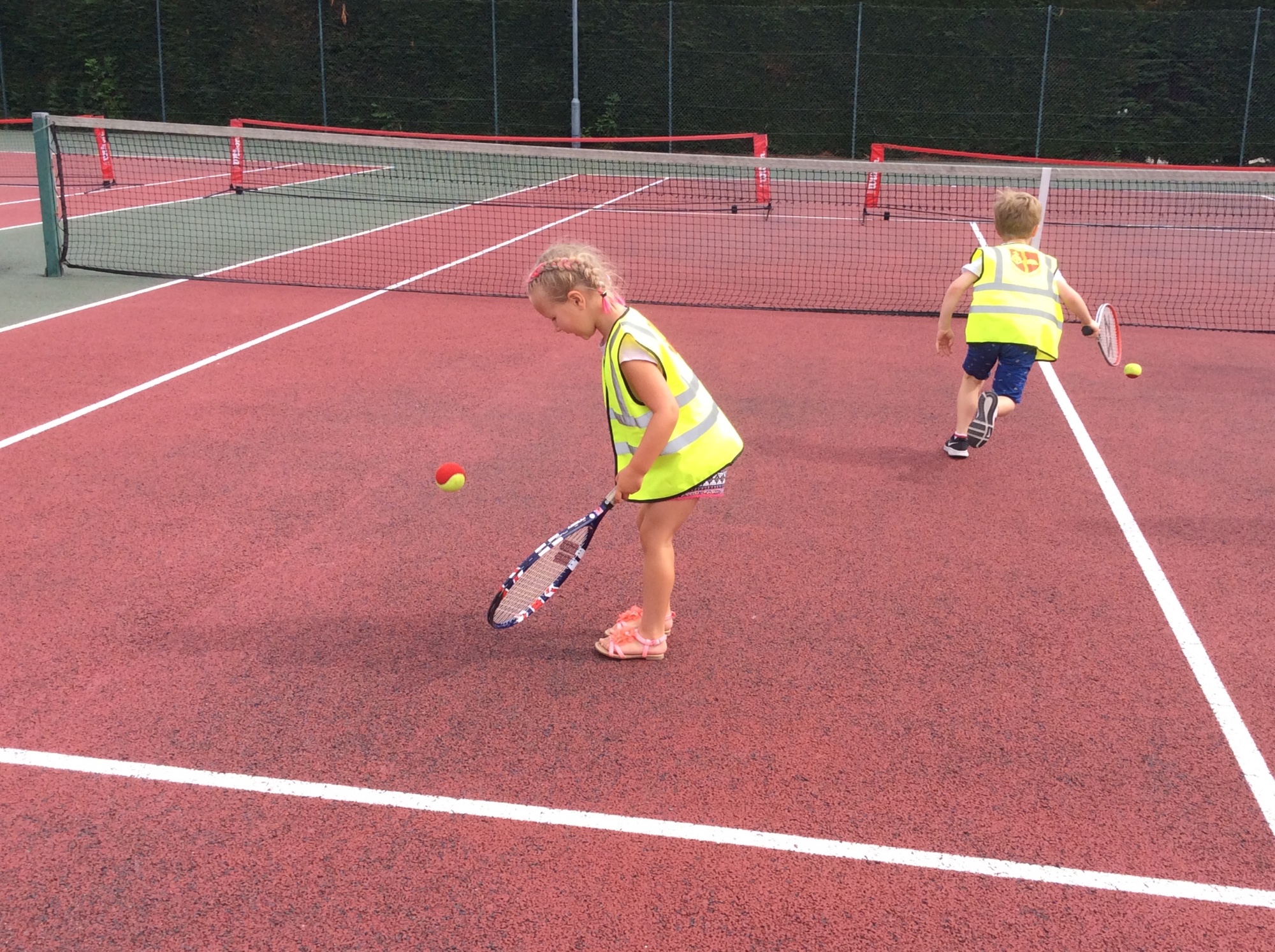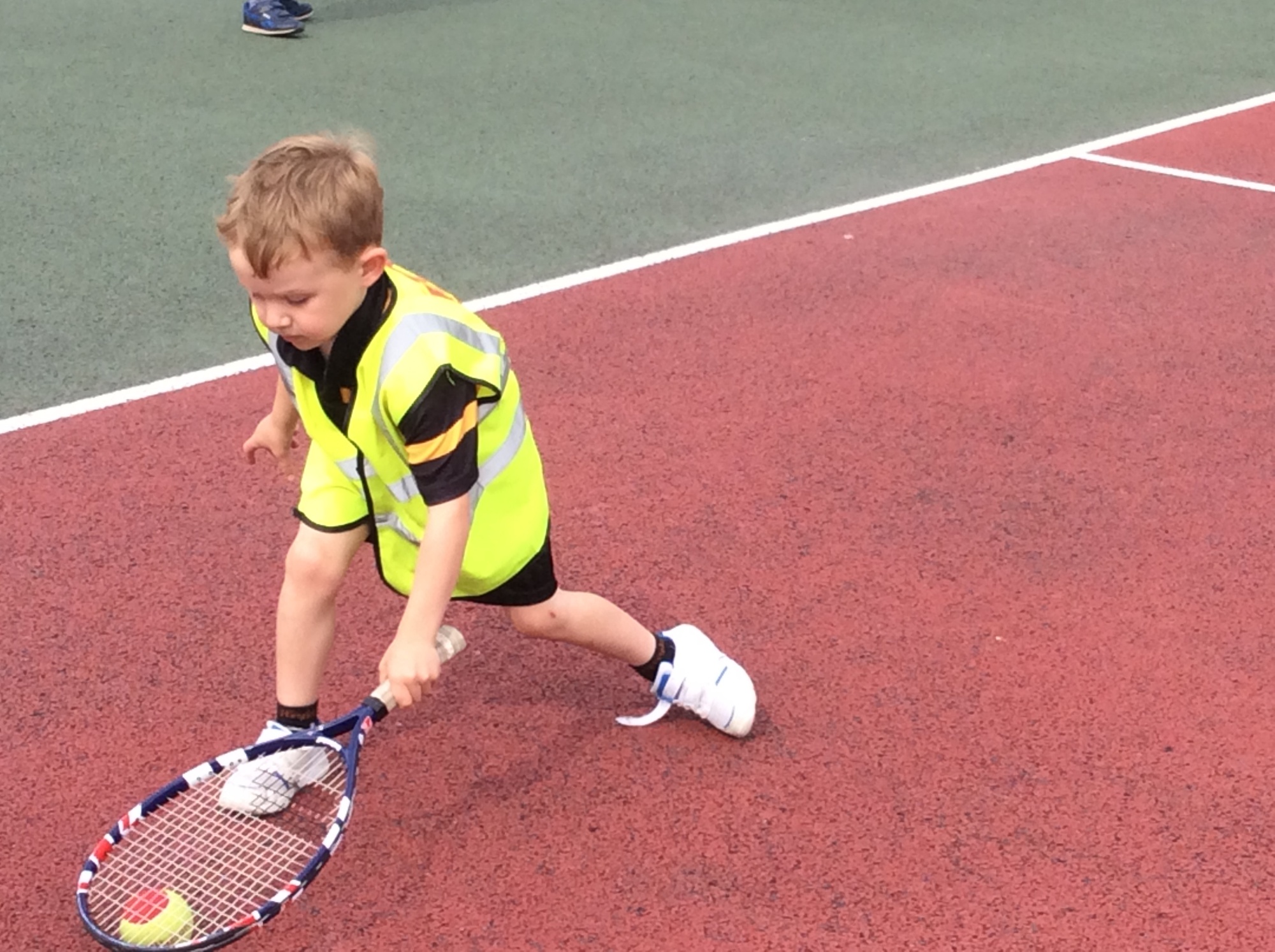 Sports Day Practise
Year 1 have been having fun in the sun and Sports Day practise. The hurdles have been a little tricky but apart from that we are ready to go!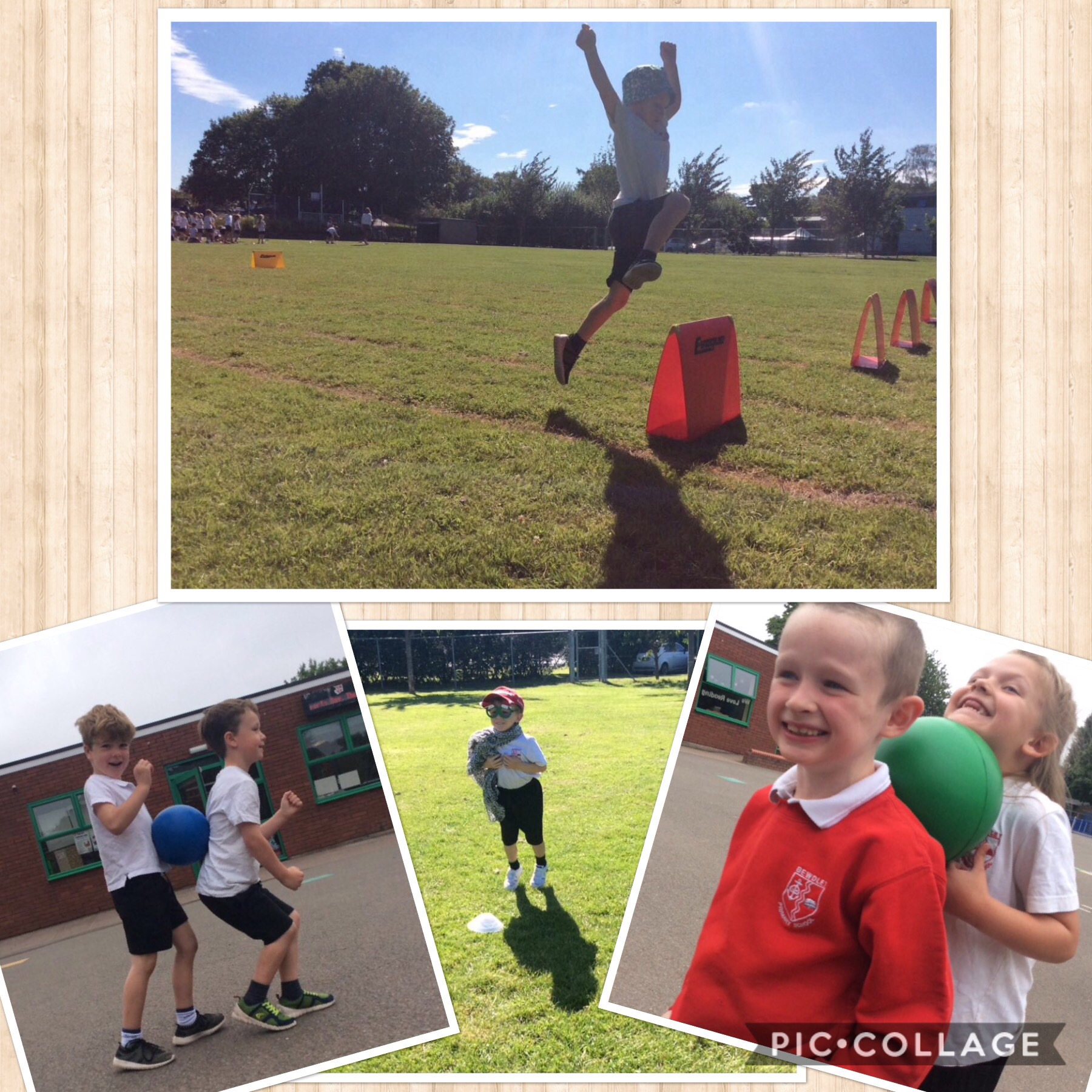 KS1 Party in the Park
To celebrate our amazing year KS1 children and parents spent the afternoon at Riverside Park in Bewdley. After a picnic lunch the children enjoyed a fun packed afternoon in the park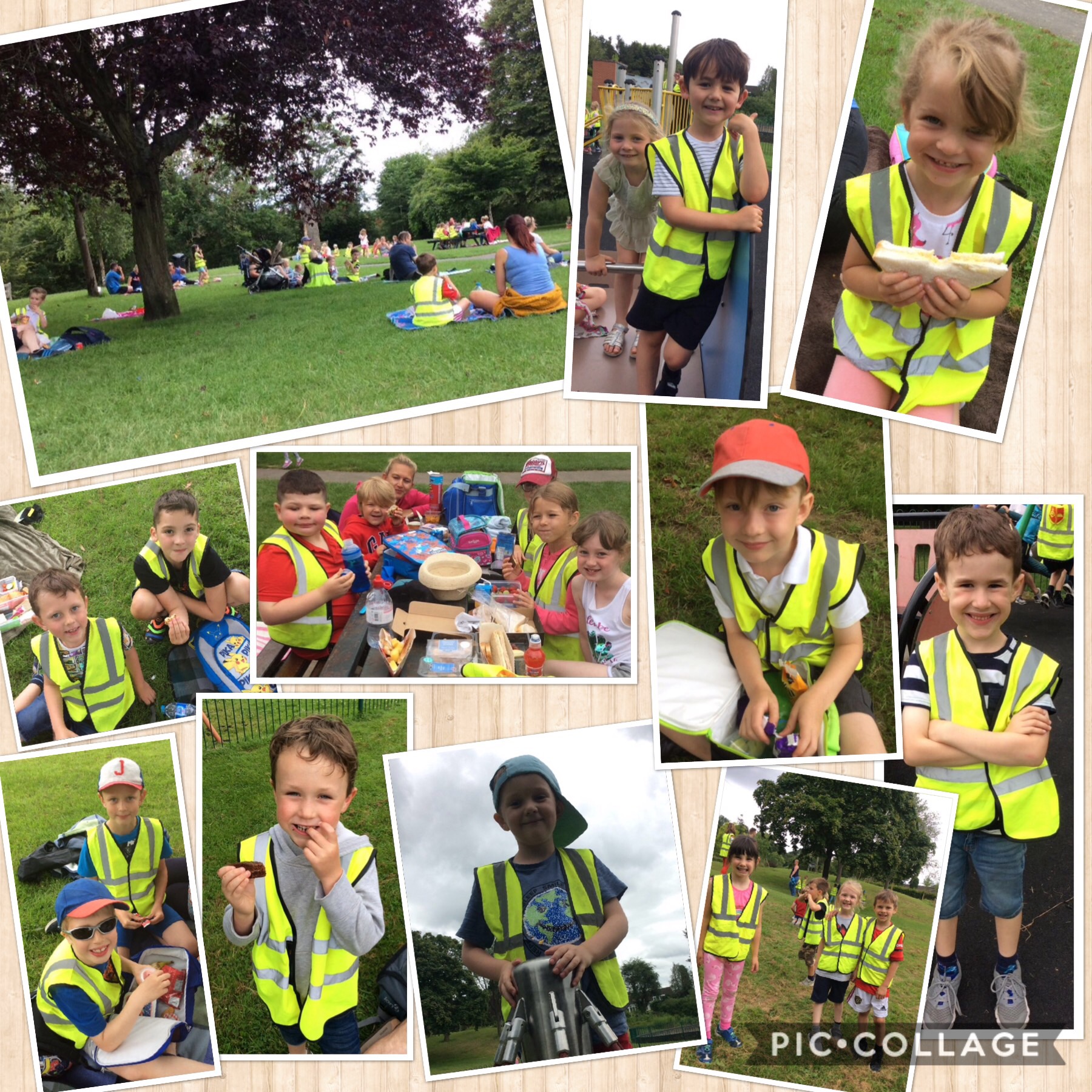 Year 1 Striking and Fielding festival
The children took part in a range of sporting activities focusing on striking and catching the ball at the Stourport Dome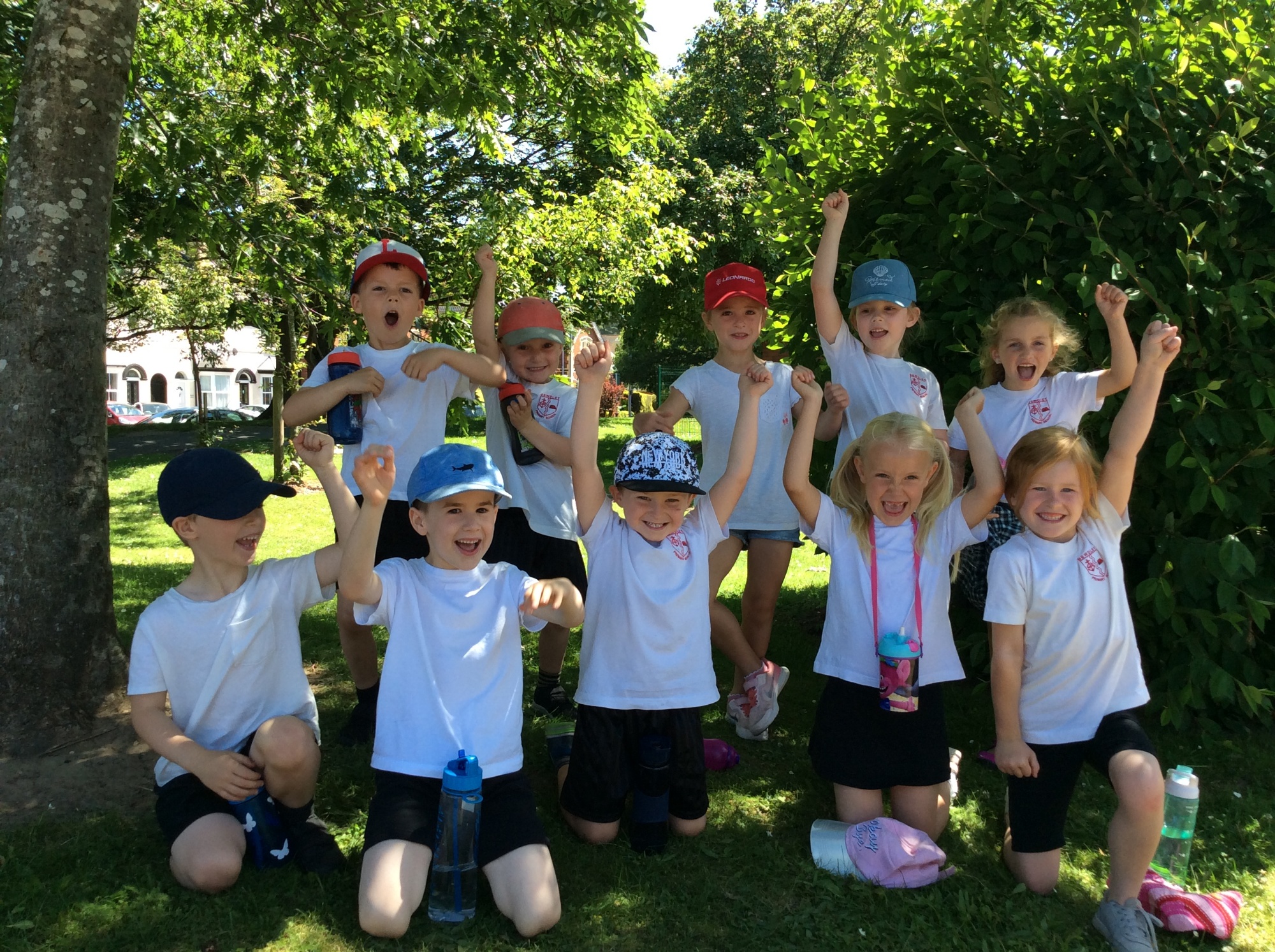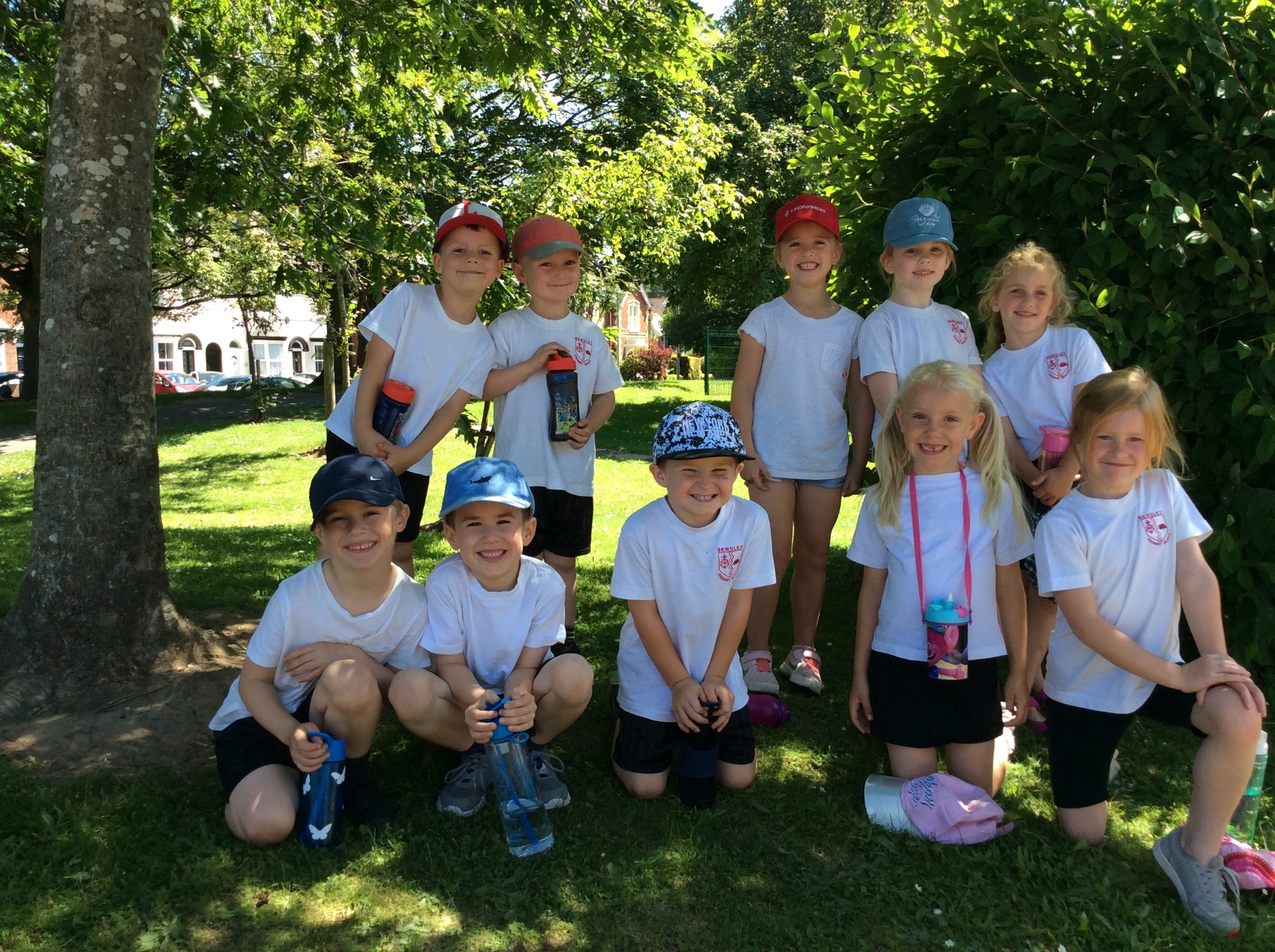 Our Visit to West Midland Safari Park
The children in Year 1 have recently visited West Midlands Safari Park. First, we boarded a double decker bus and adventured through the wild animals. The children loved seeing the white lions and rhino's.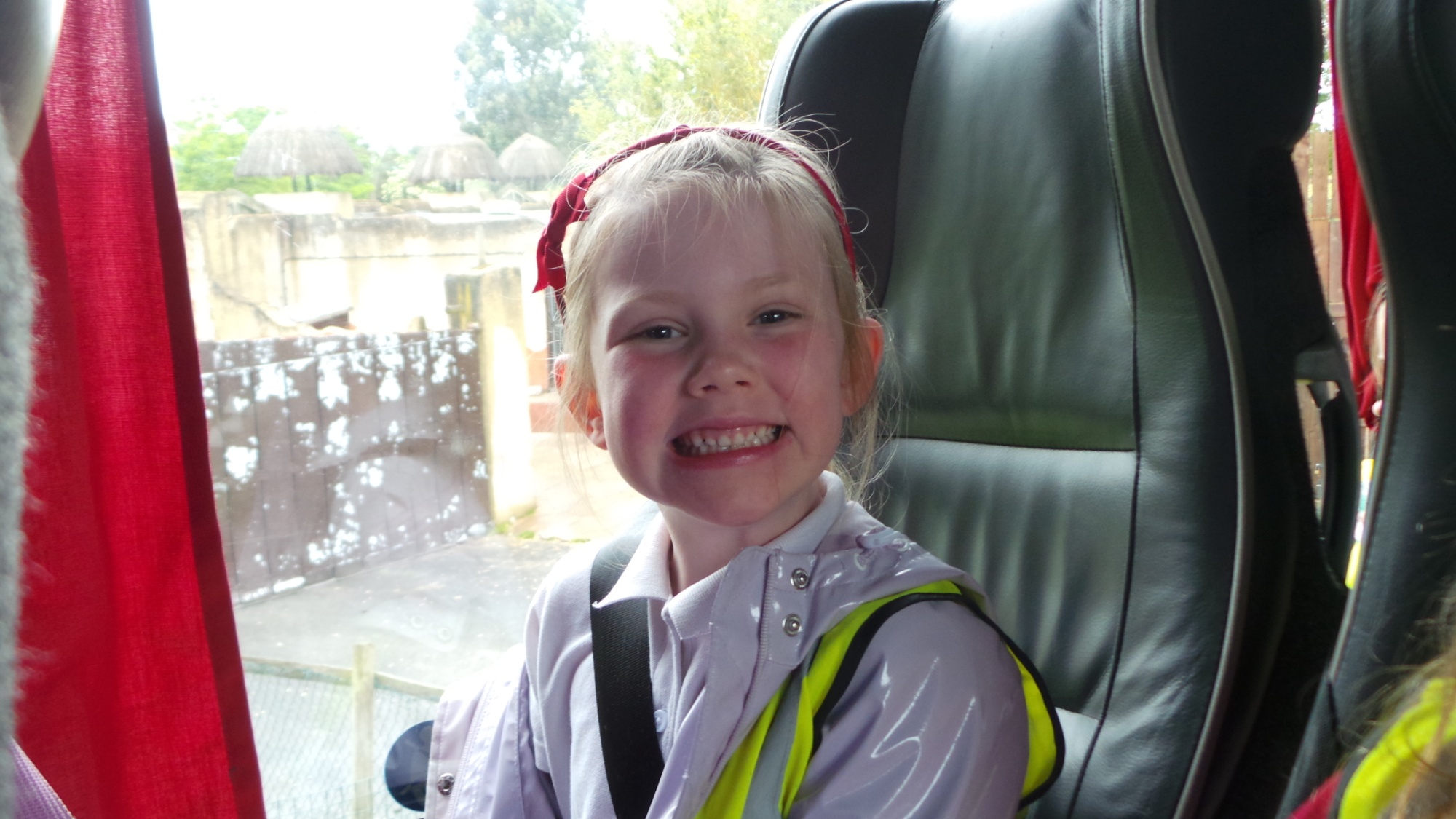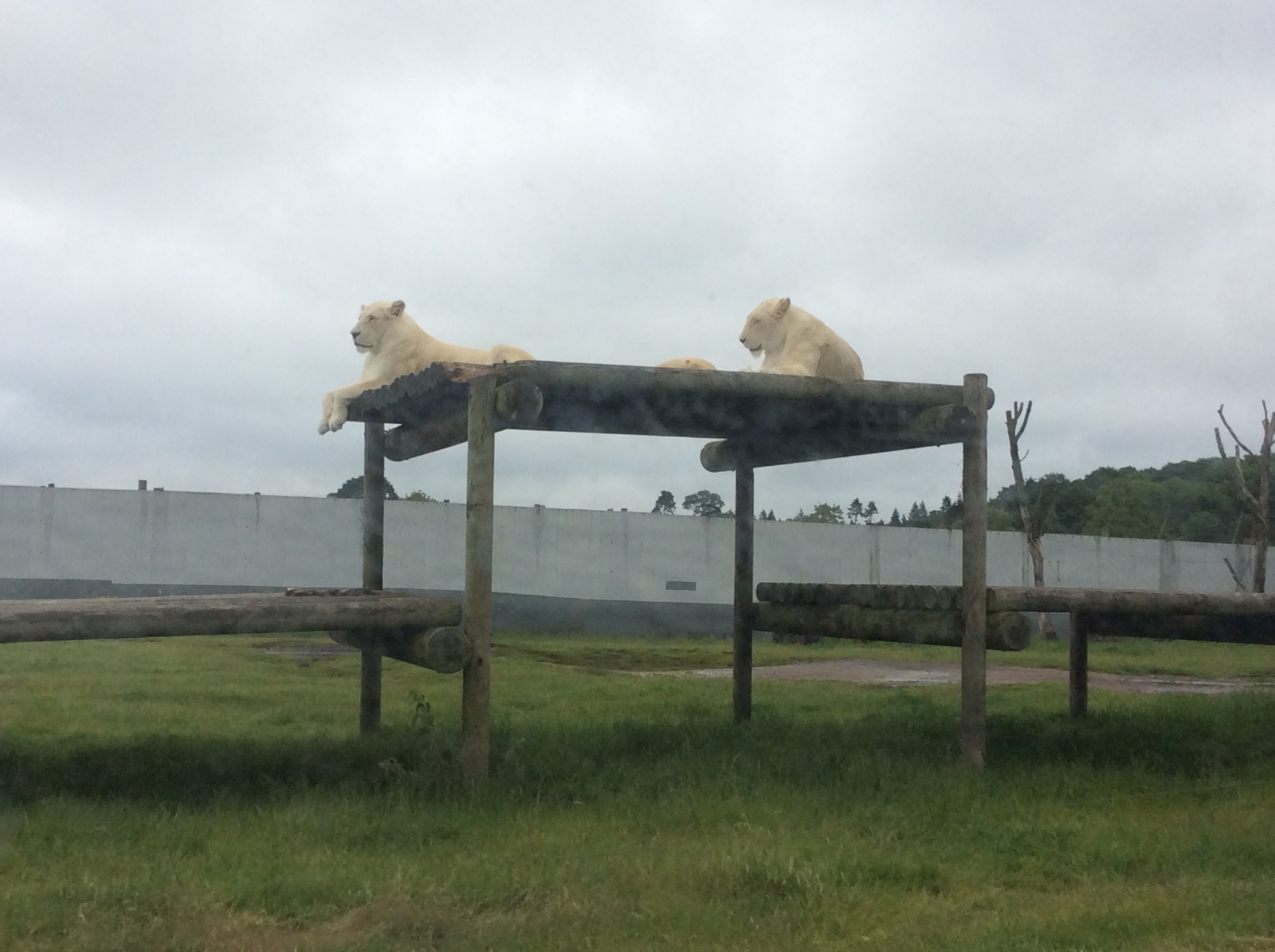 After lunch, we saw the penguins, lorikeets and enjoyed a guided tour around the 'Land of the Dinosaurs'. We finished our day with a journey through the 'Ice Age'. We had a great day and were very proud of the children!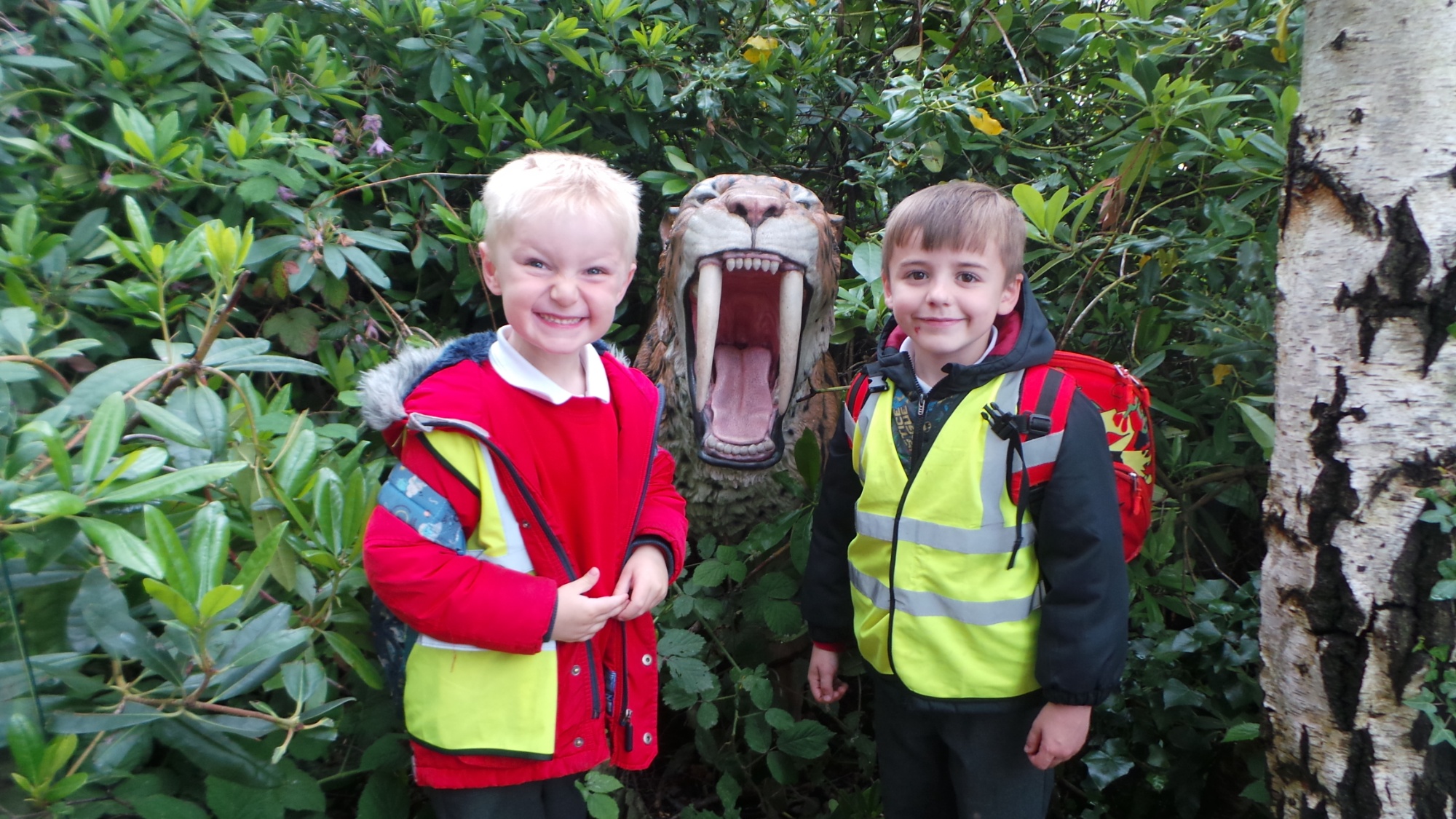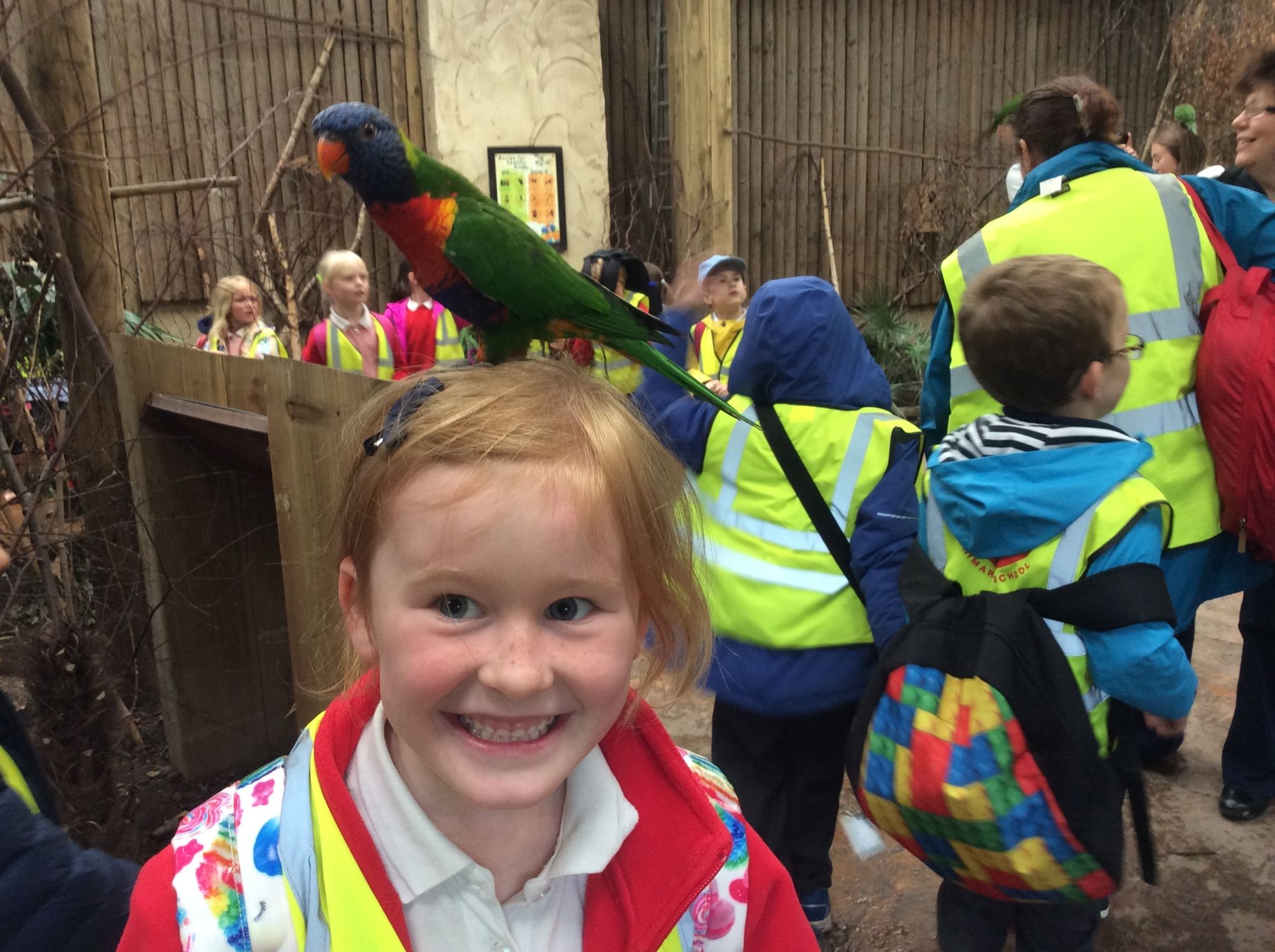 Sports Day Training
Visit to Three Churches in Bewdley
We enjoyed our visit to the three different churches in Bewdley. We started our journey at the Quaker Meeting House where we learnt all about the quiet contemplation that its congregation enjoy.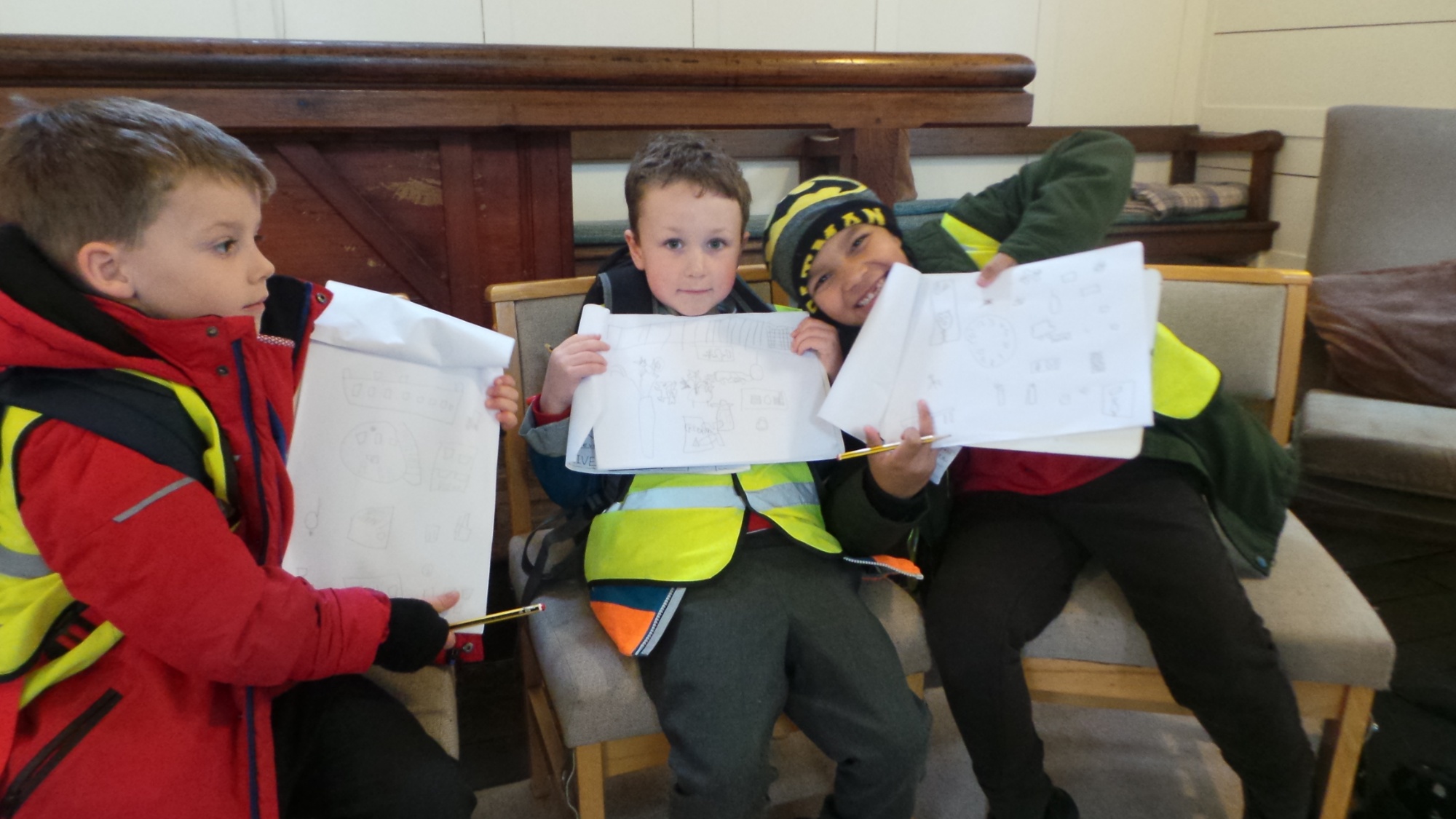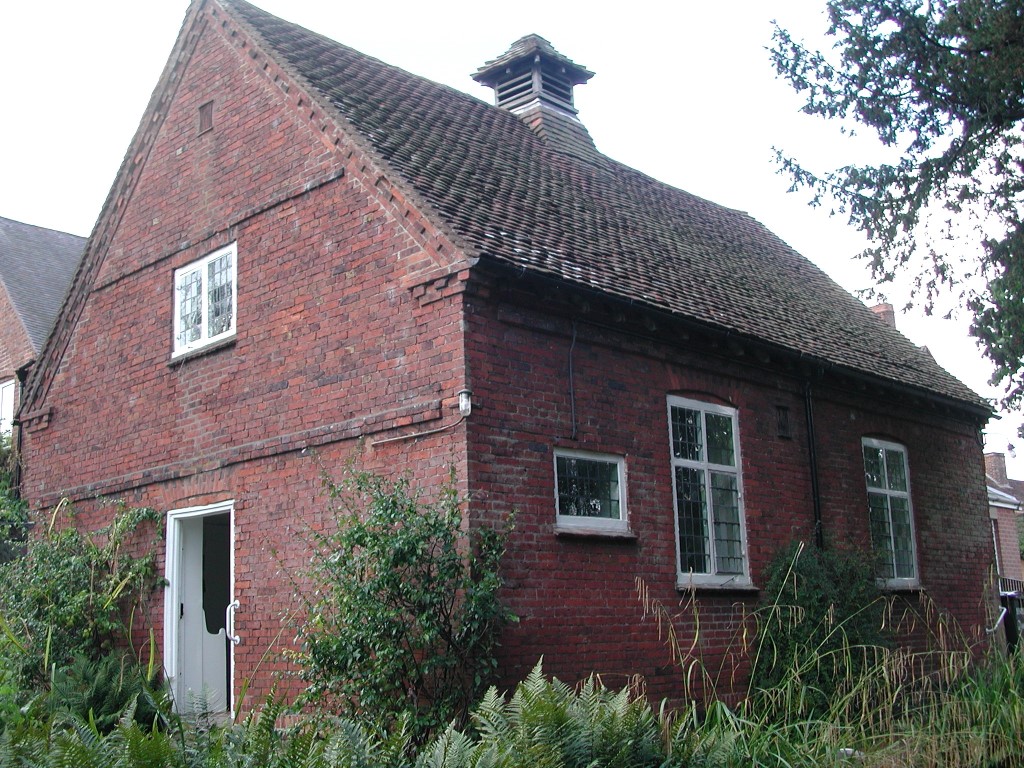 Then, we visited Bewdley Baptist Church where the children were fascinated by how the church had changed over the last 100 years, and now incorporated its own Baptism pool.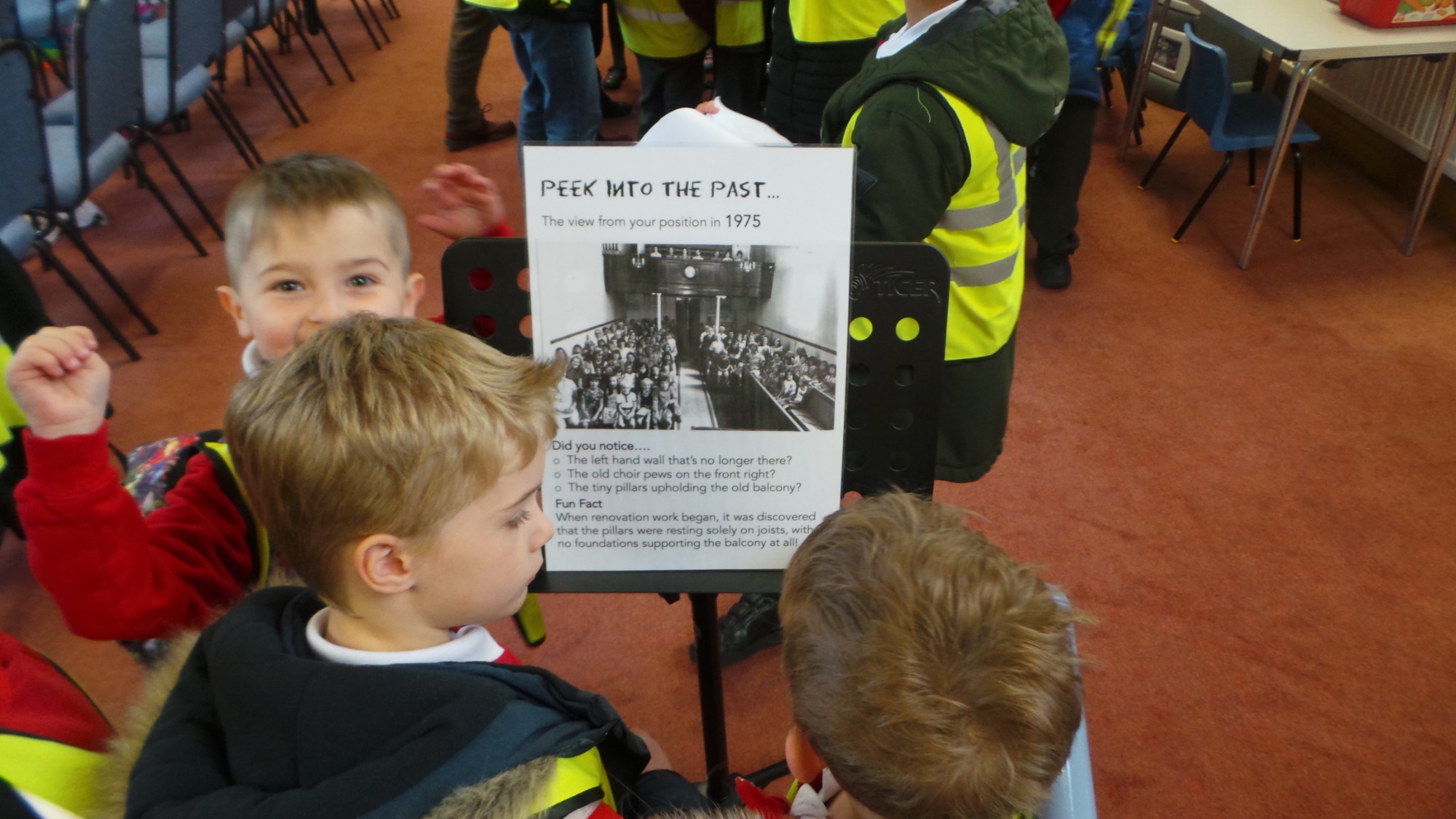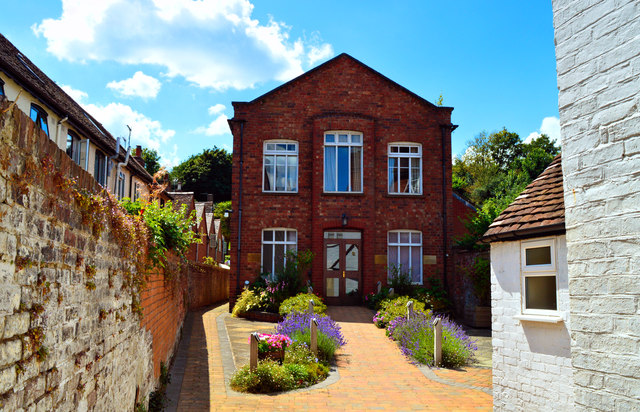 Next, we went to the Roman Catholic Church where the children saw the statues and crosses covered for Easter. The children were also captivated by the wooden images depicting the crucifixion around the curved church walls.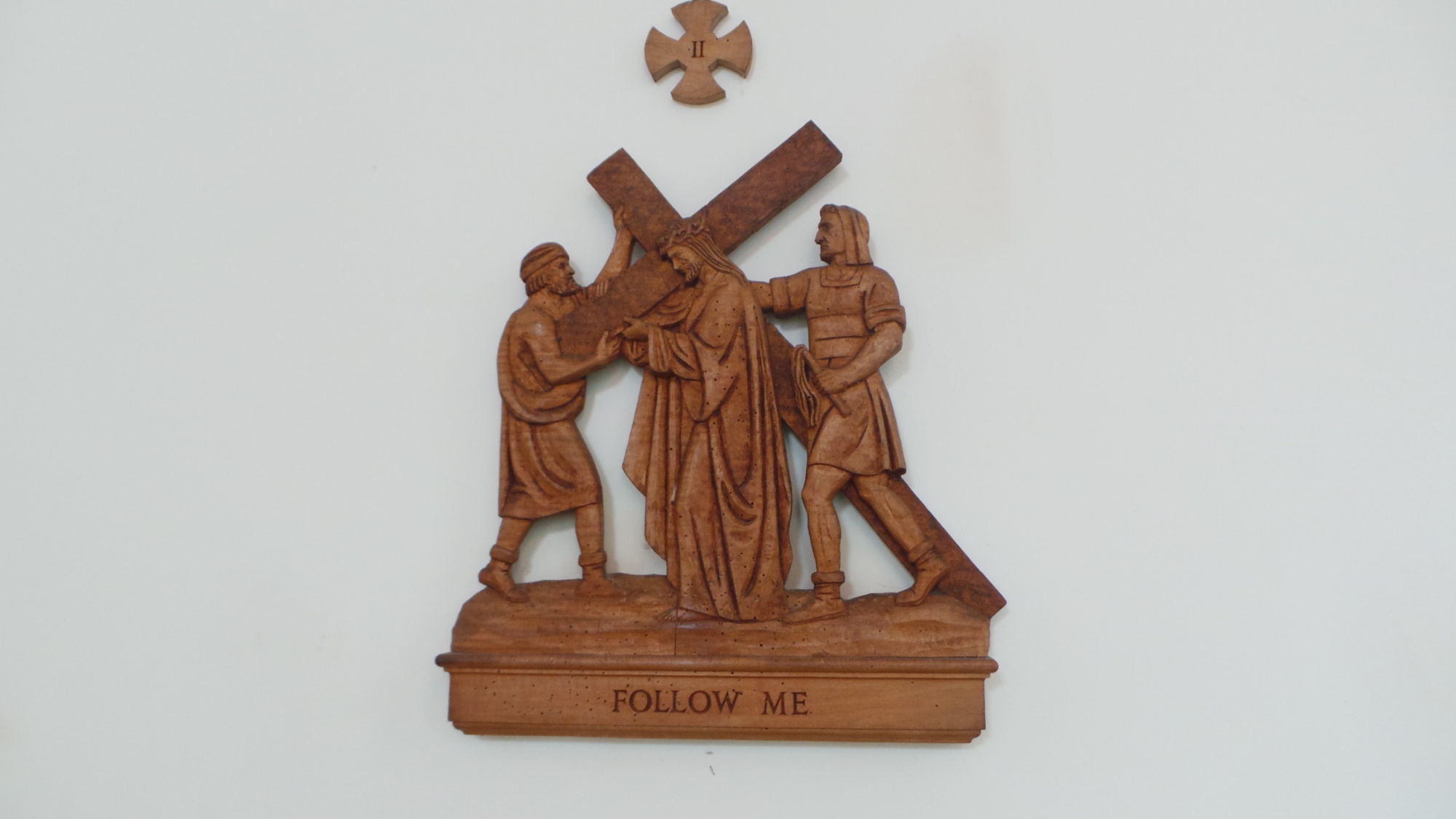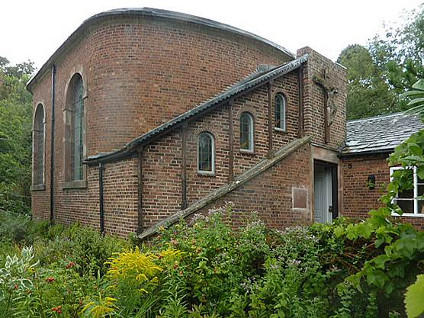 Finally, we sat by the river and savoured the taste of ice cream, despite the weather!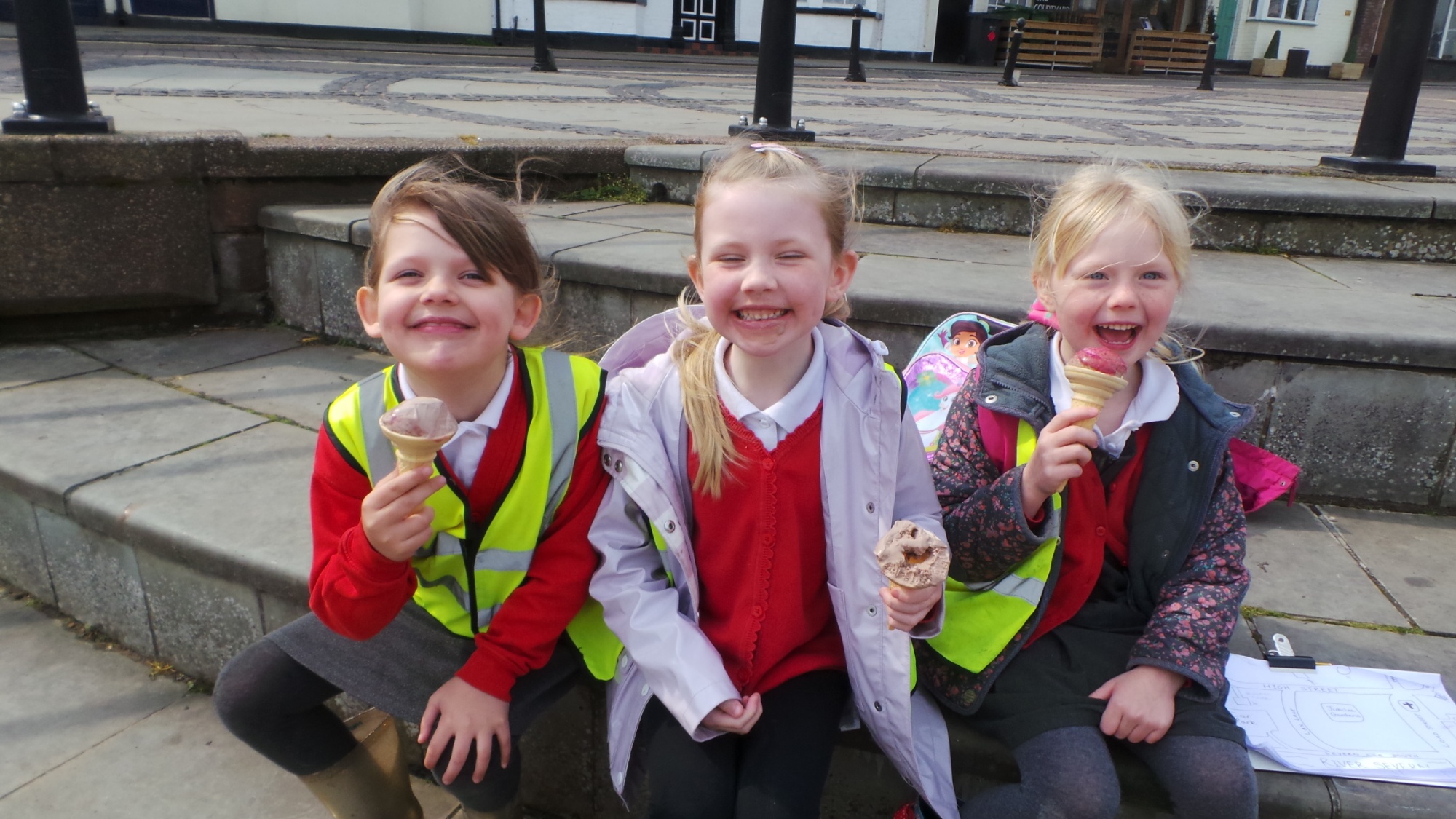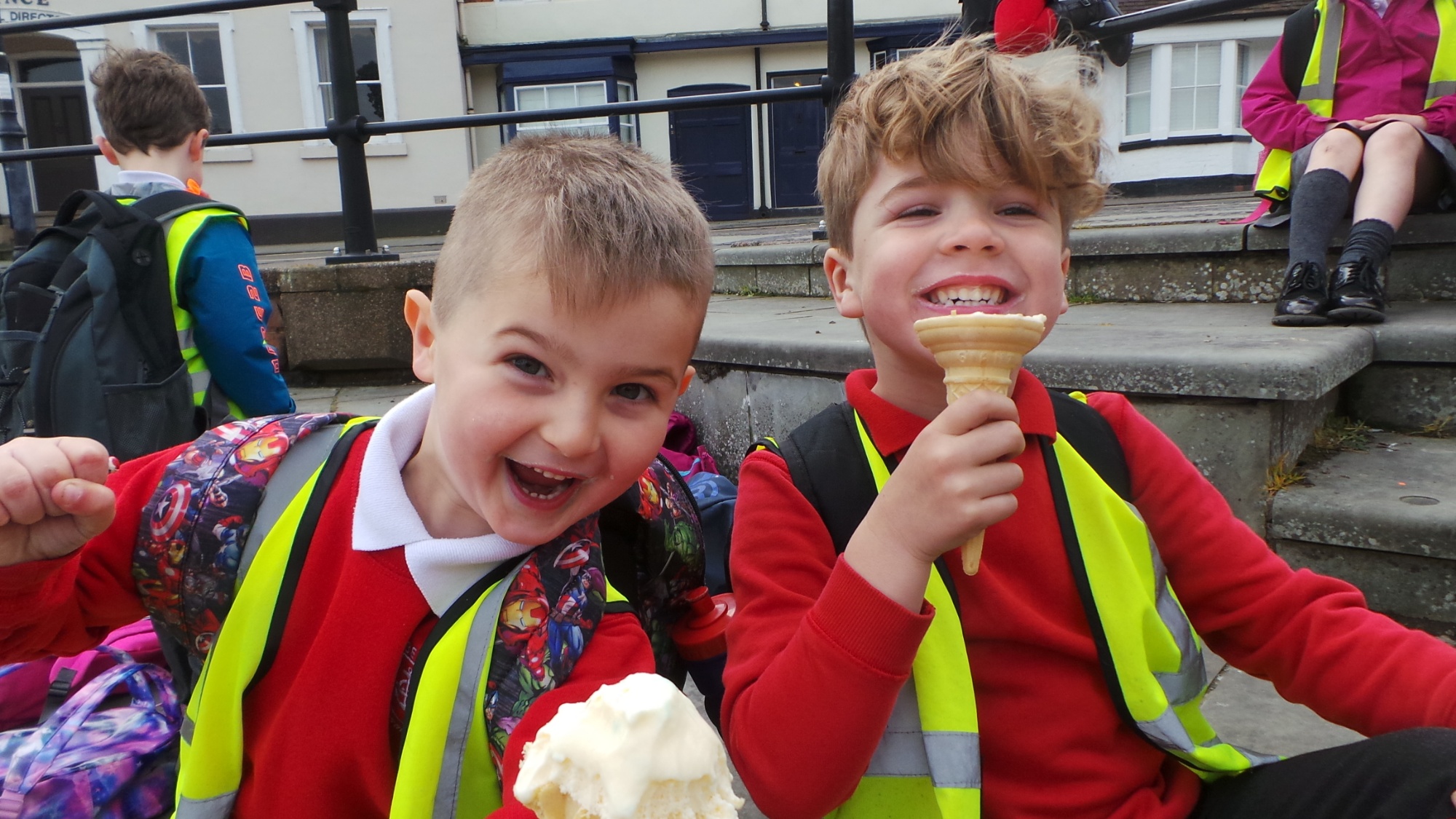 Our True Story of the Three Little Pigs
As part of our topic based on the 'World of Books', we created our own story of an alternative version of 'The Three Little Pigs'. The children worked really hard, drafting, editing and producing their own book of which they were really proud!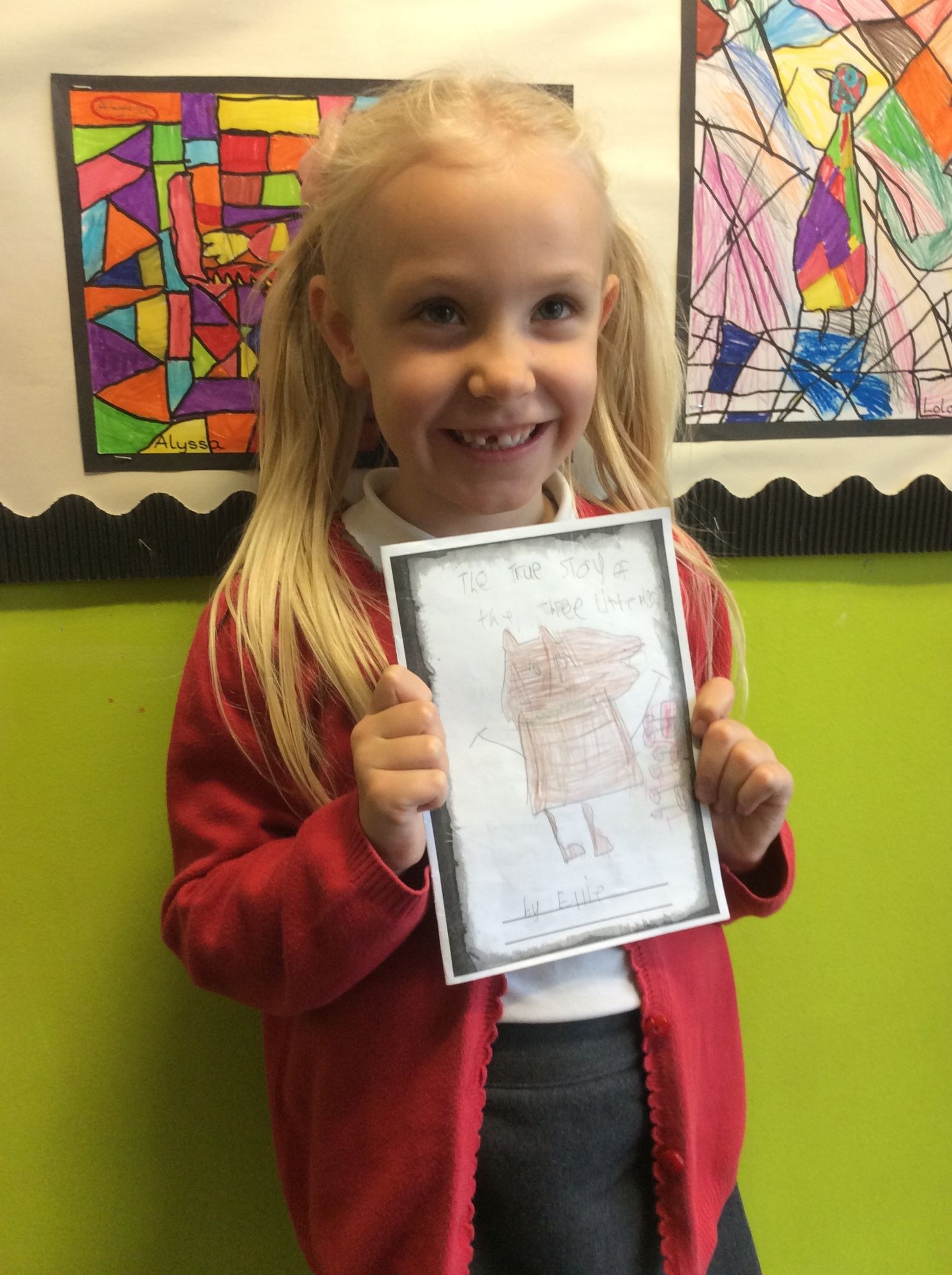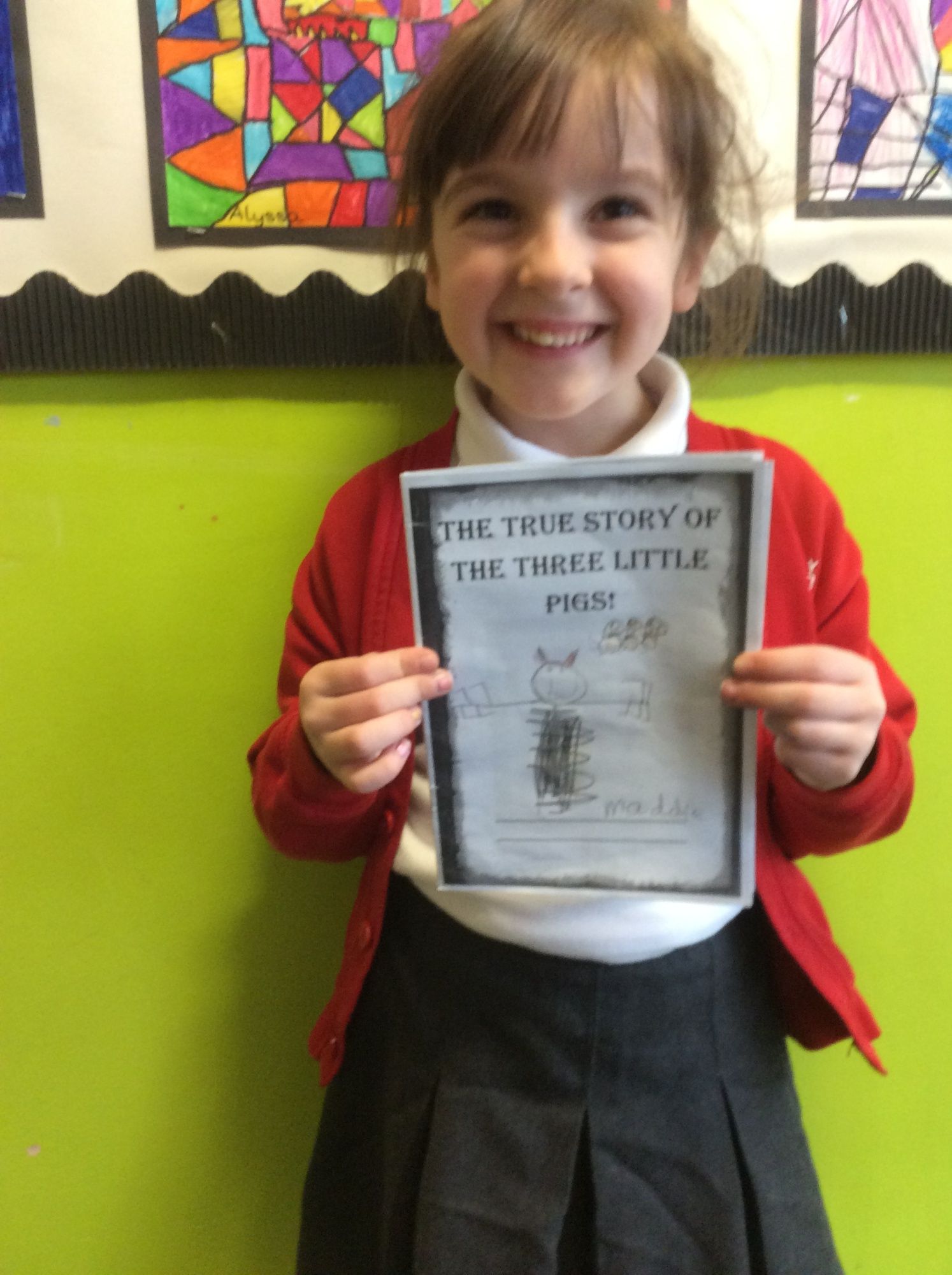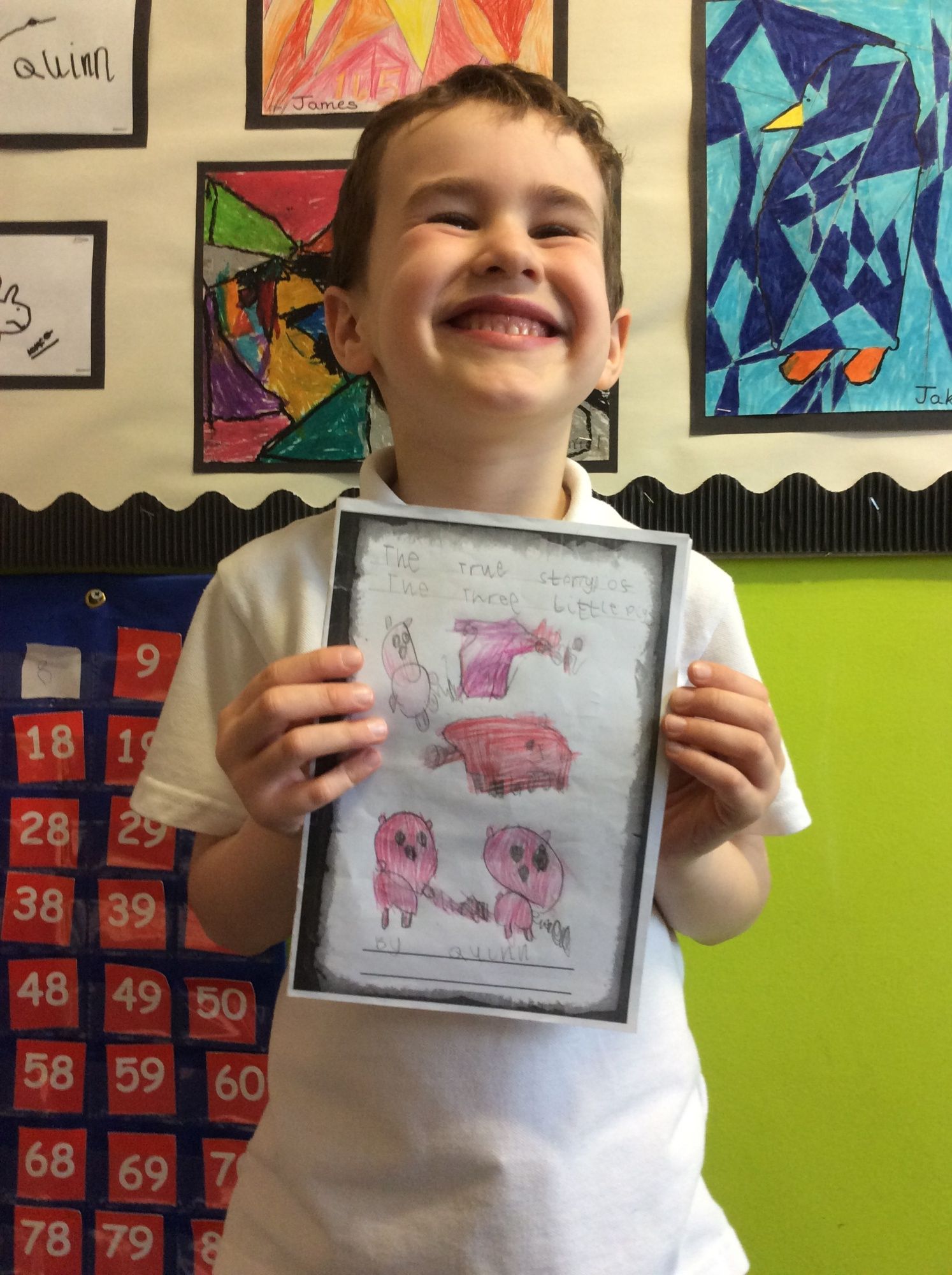 As part of this topic, we sorted a range of materials and discussed their properties. We then considered which materials would be most suitable to use in building a house for the Three Little Pigs.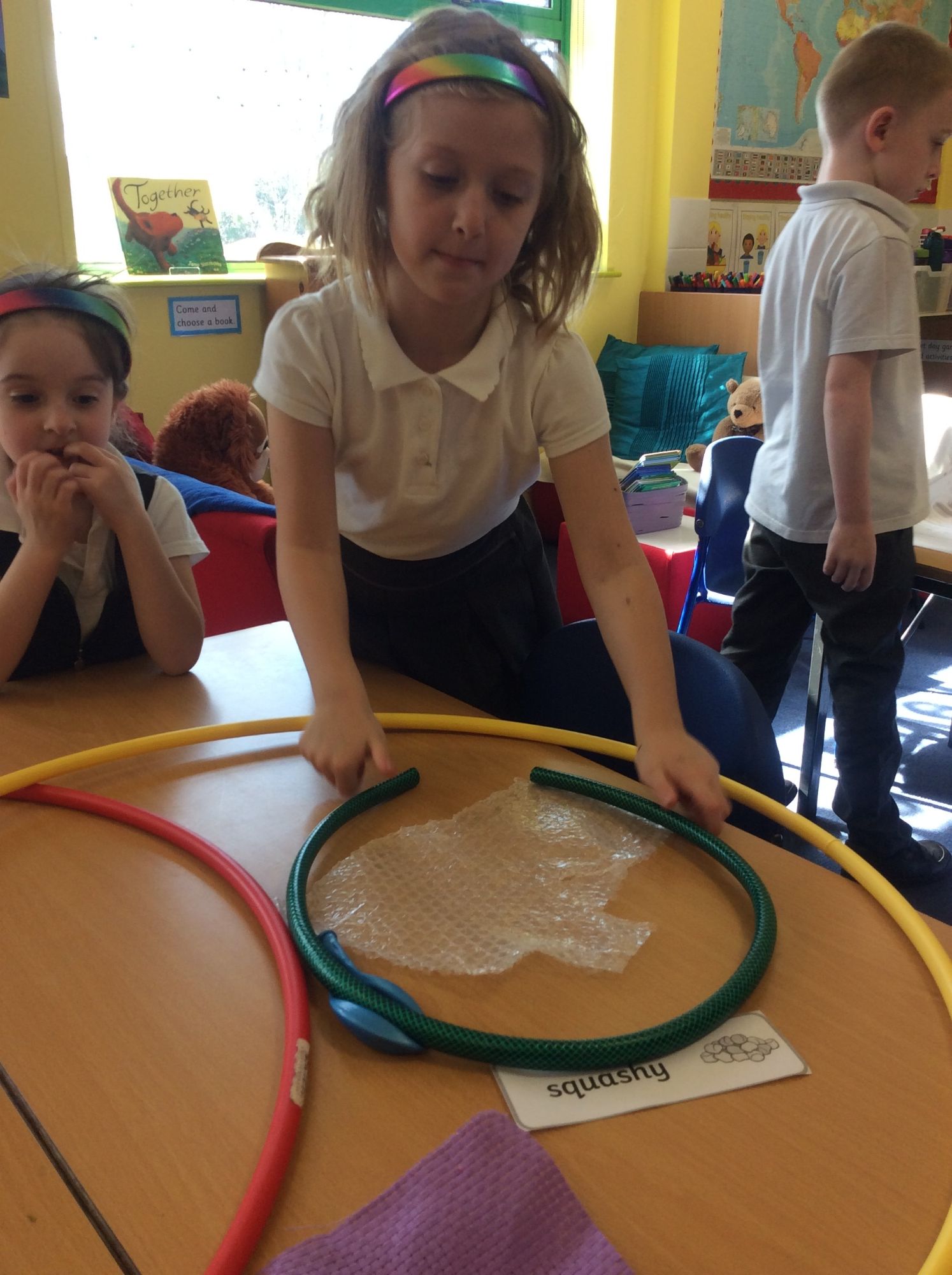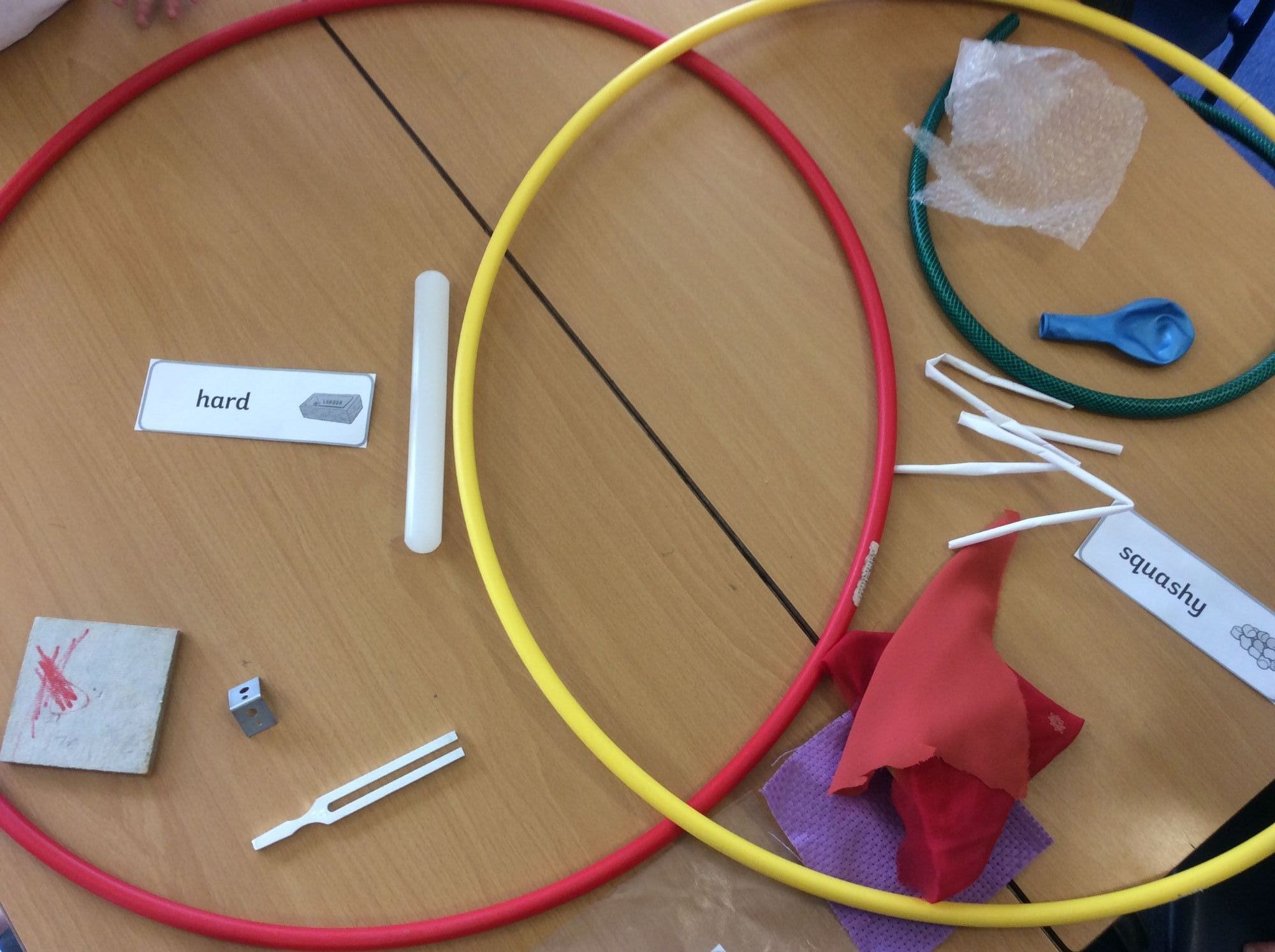 The children then planned and made their own houses for the Three Little Pigs to live in.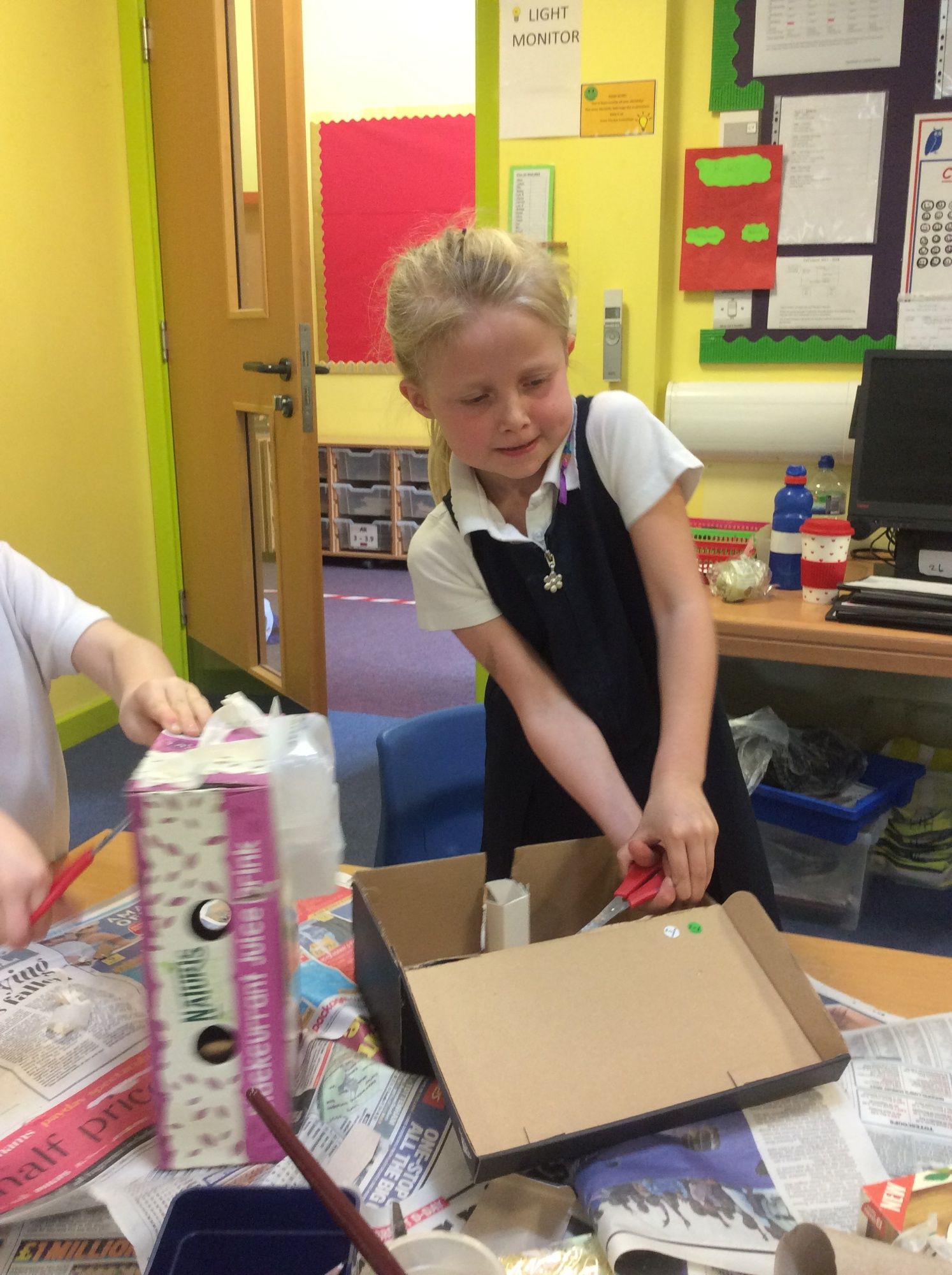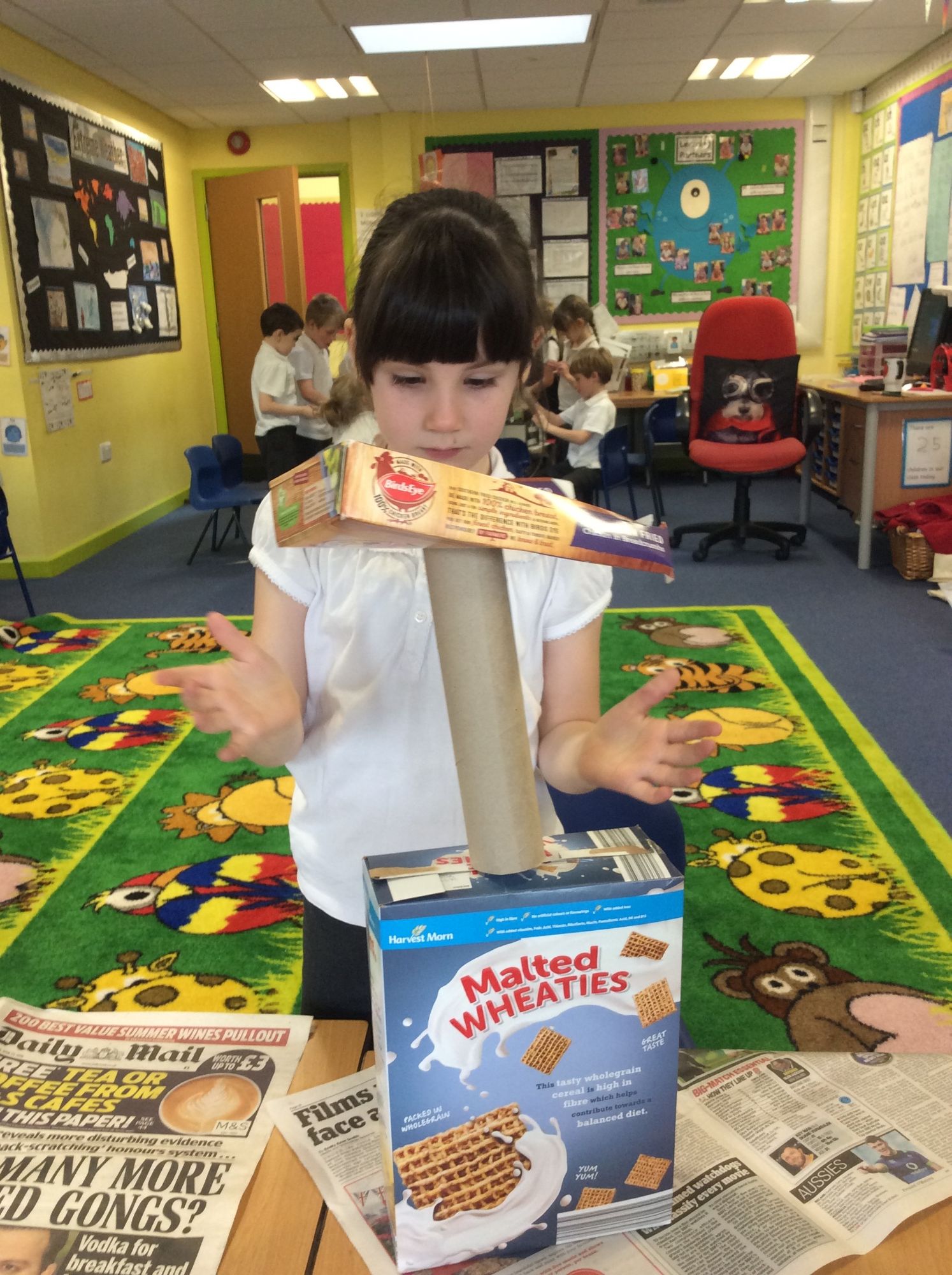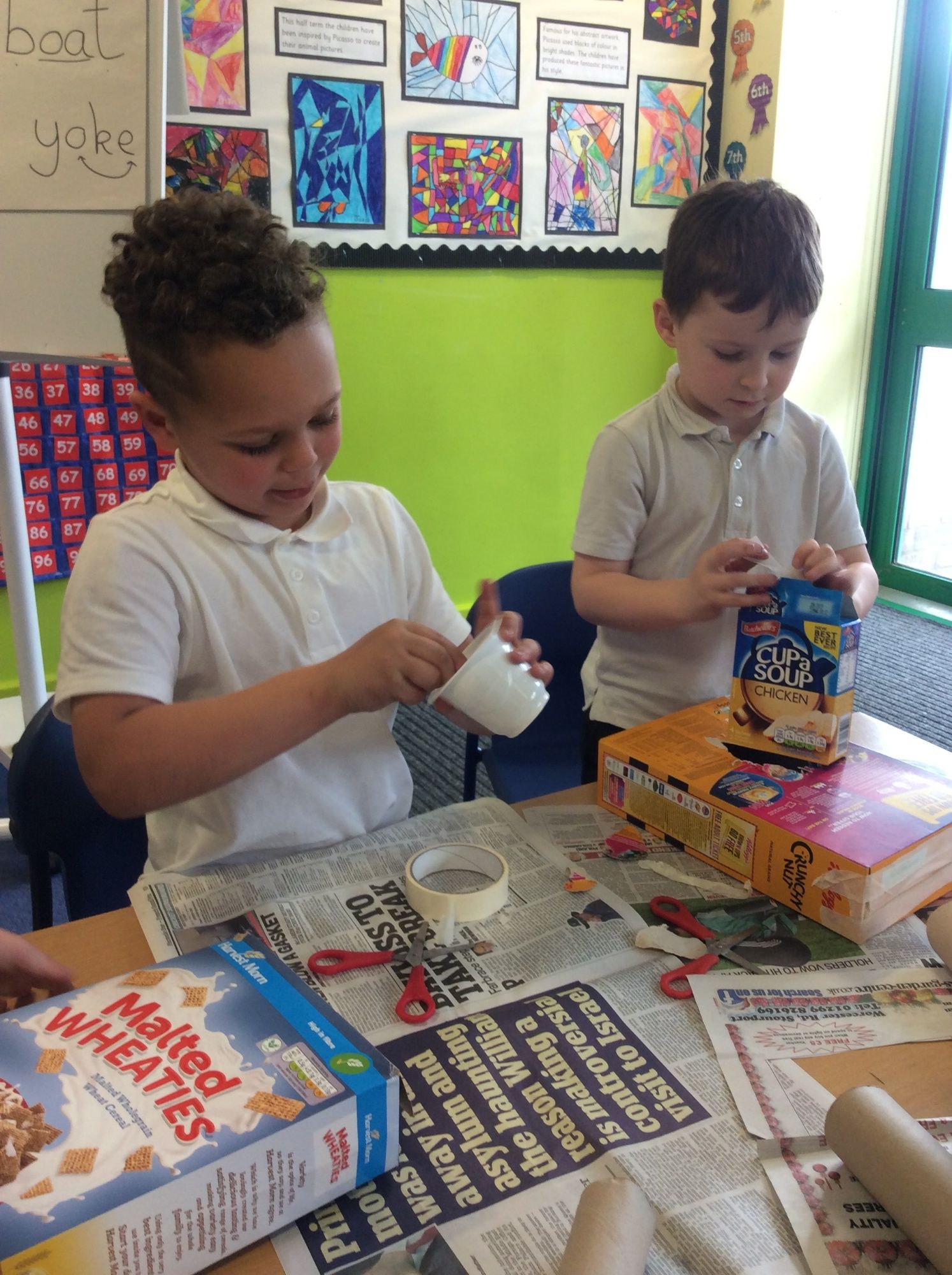 Making and Finding Shapes around School
We have been learning about 2D and 3D shapes this half term. The children have been around school to take photos of any shapes they can find and have used shapes to create repeated patterns and build models. What fun we had!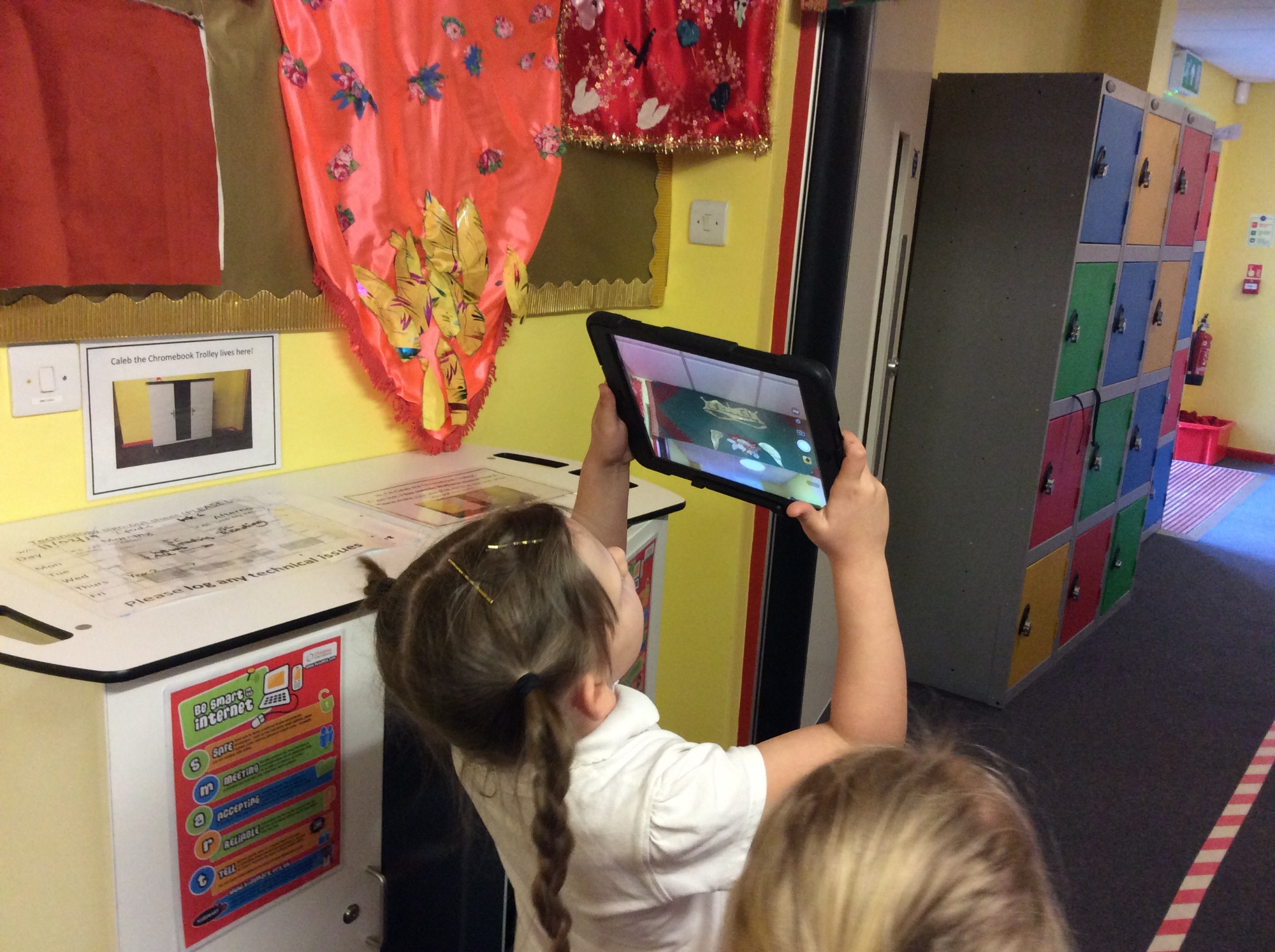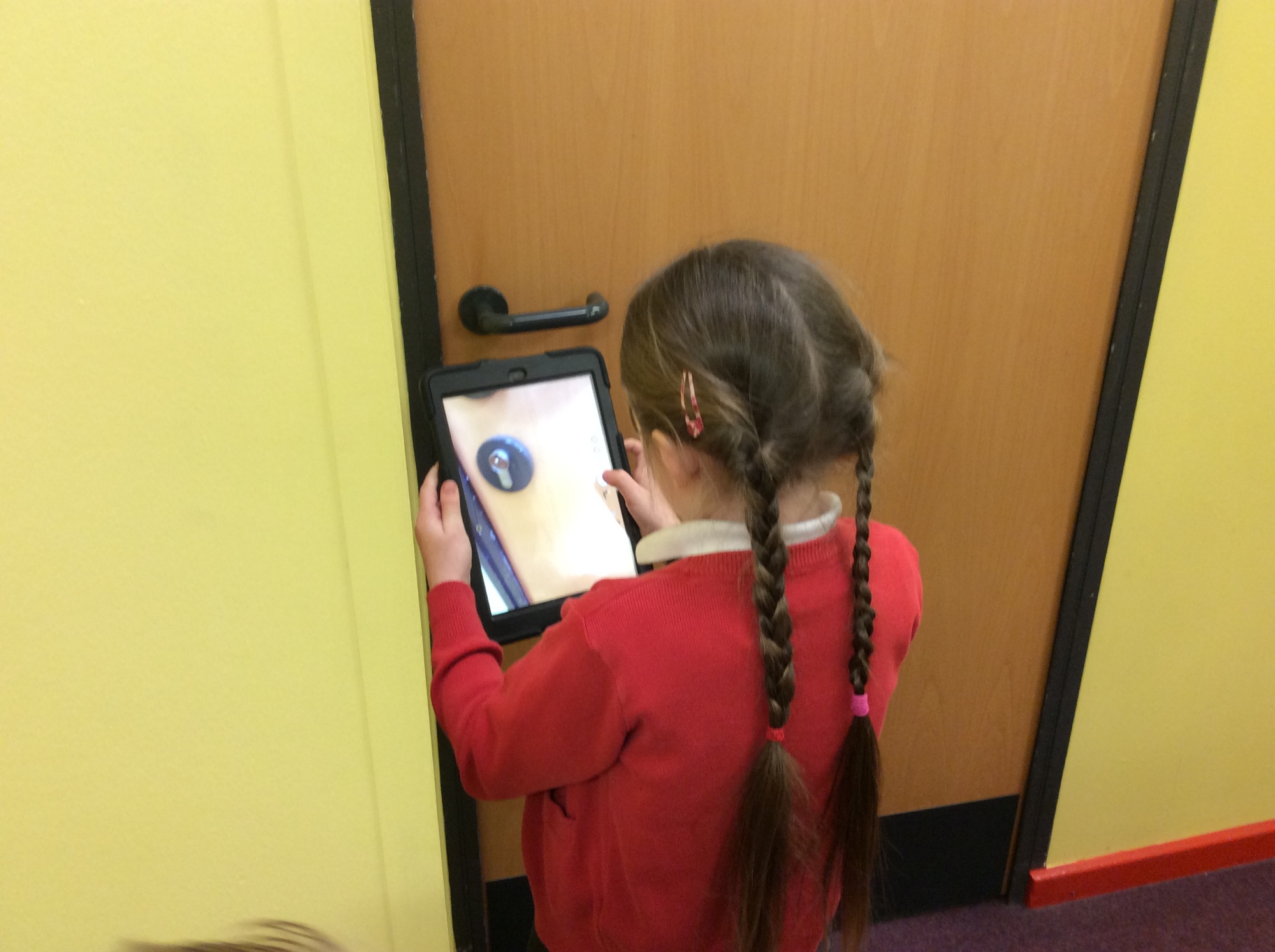 Adding using a Number Line
In our Maths lessons recently, we have been adding and subtracting using 9 and 6 sided dice. After using the number line, we 'blobbed' our numbers and rolled again. Our challenge was to 'blob' all of the numbers we could!
This really helped us practice adding and subtracting using a number line. Some of us even used a 100 square if we used 12 sided dice!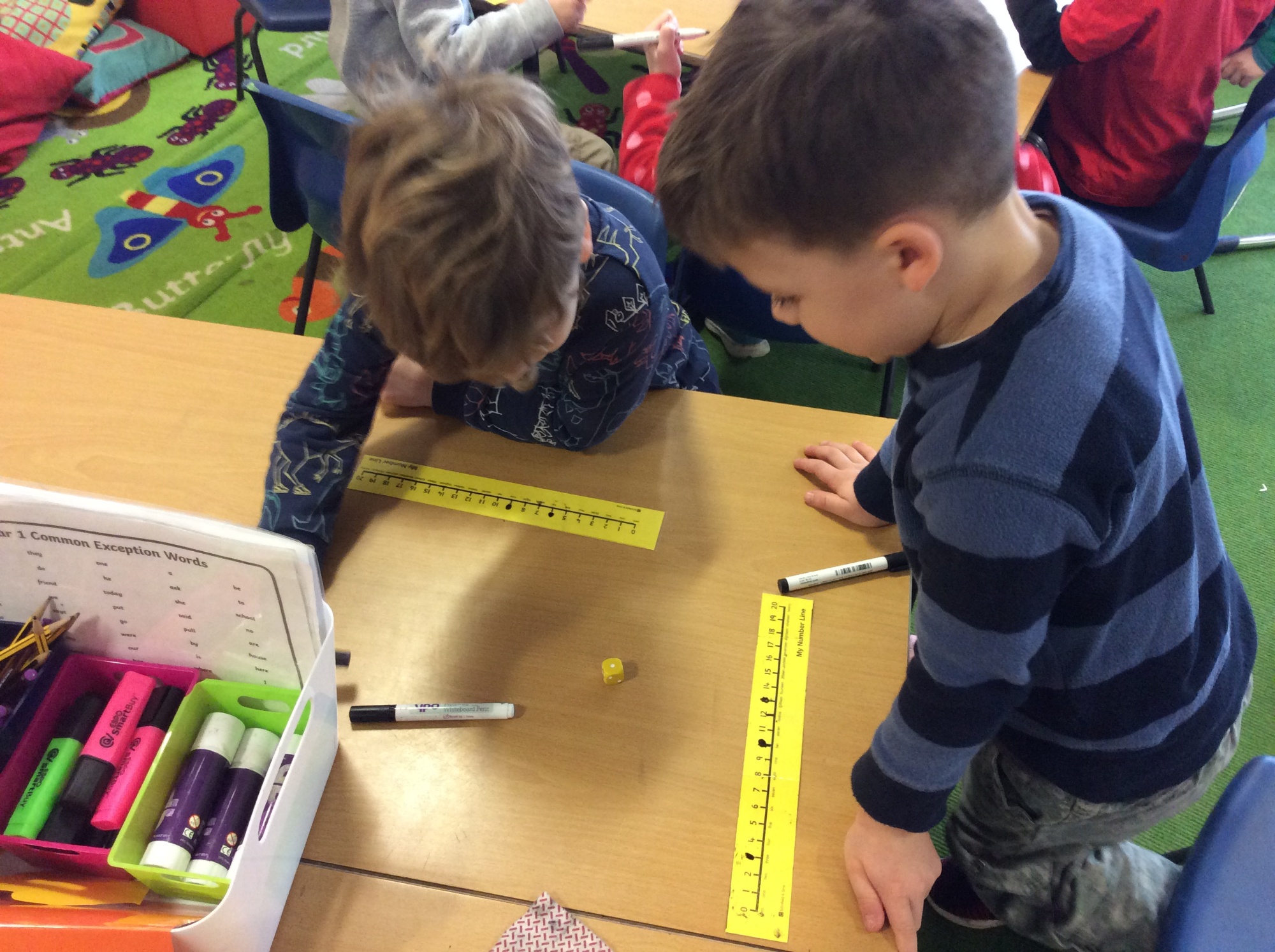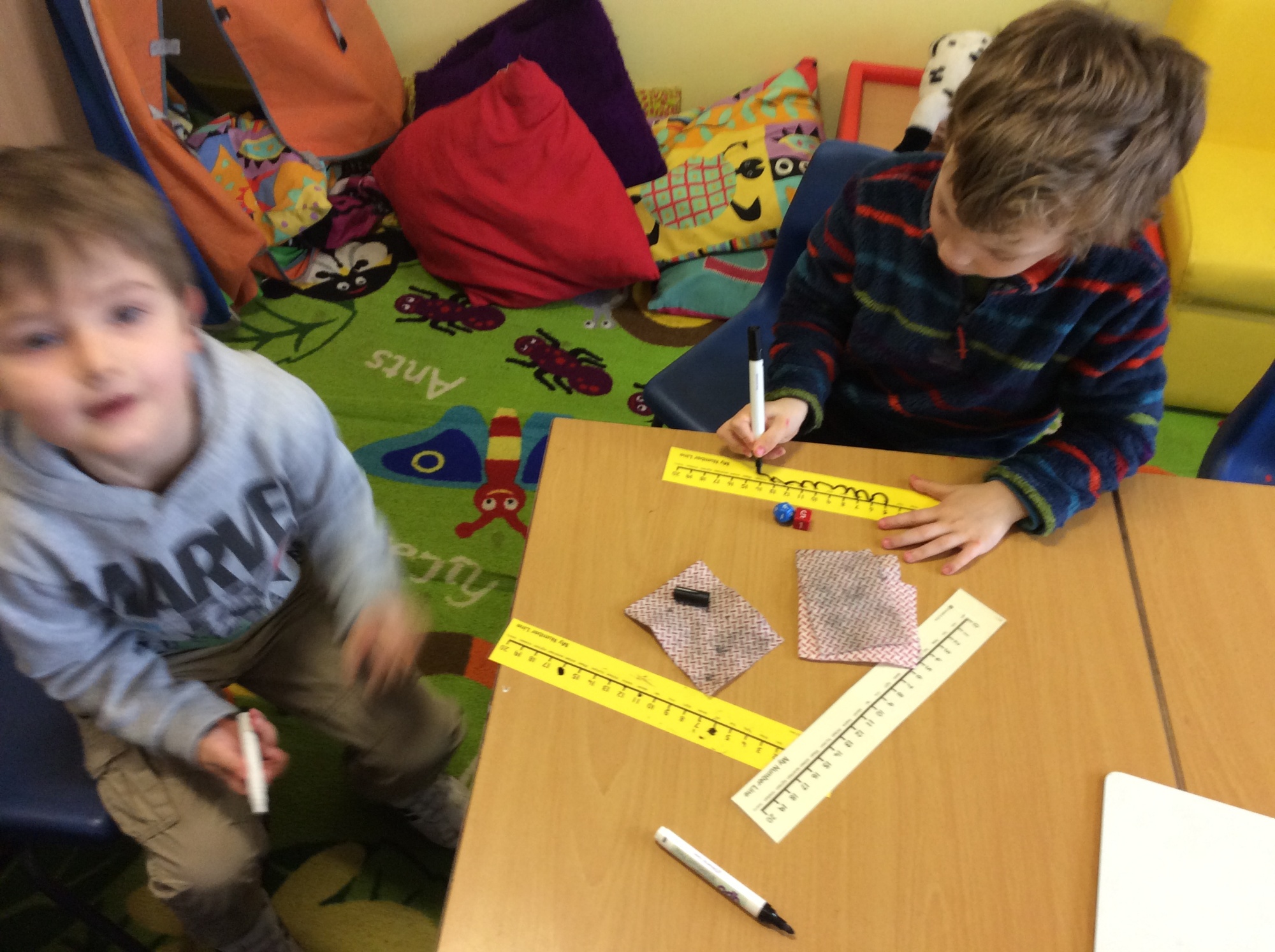 Ordering Numbers
In our recent maths lessons, we have been ordering numbers from the smallest to the greatest and the greatest to the smallest. First we worked in groups and then we tried independently! We even ordered our numbered whiteboards as a whole class!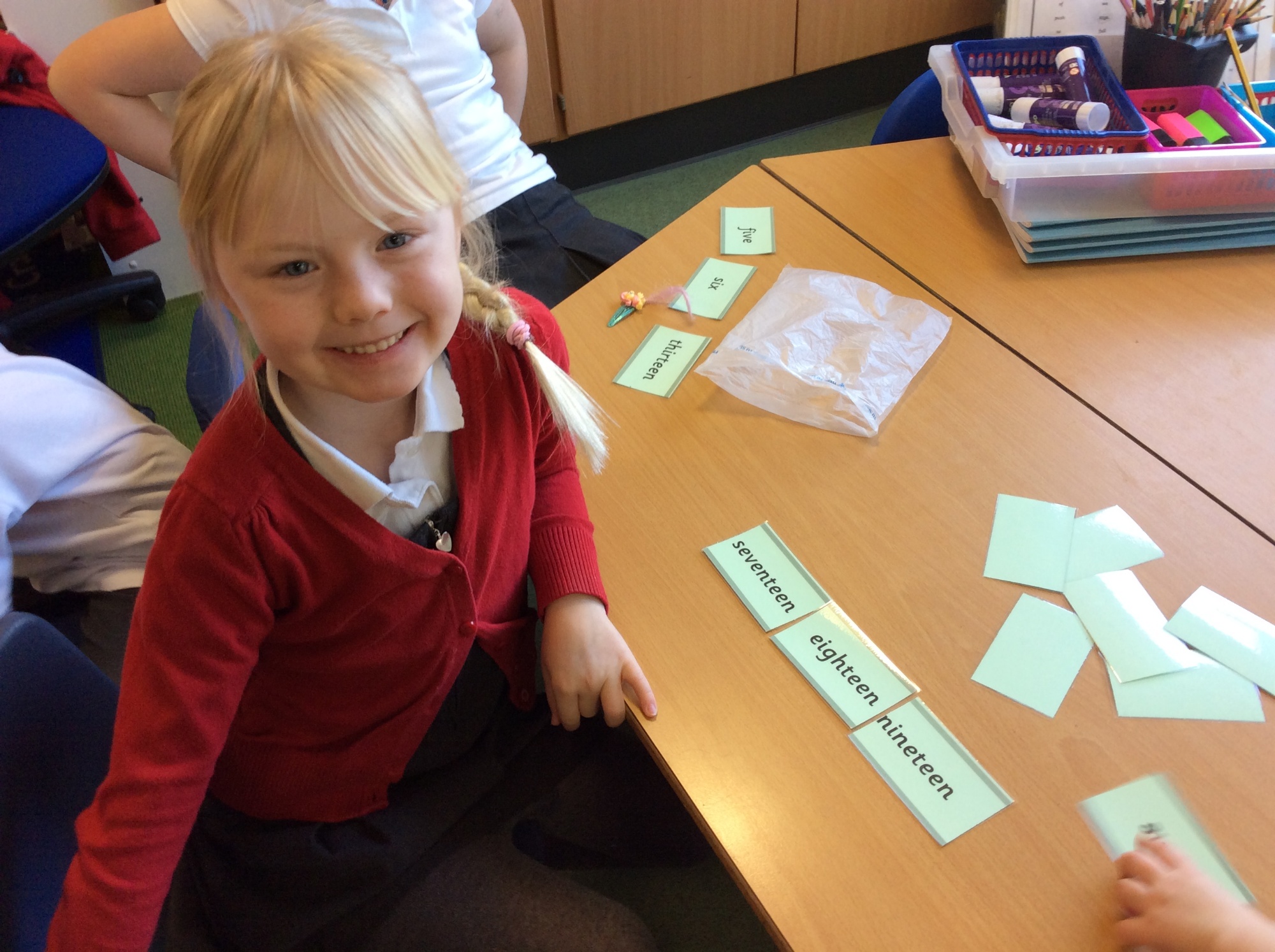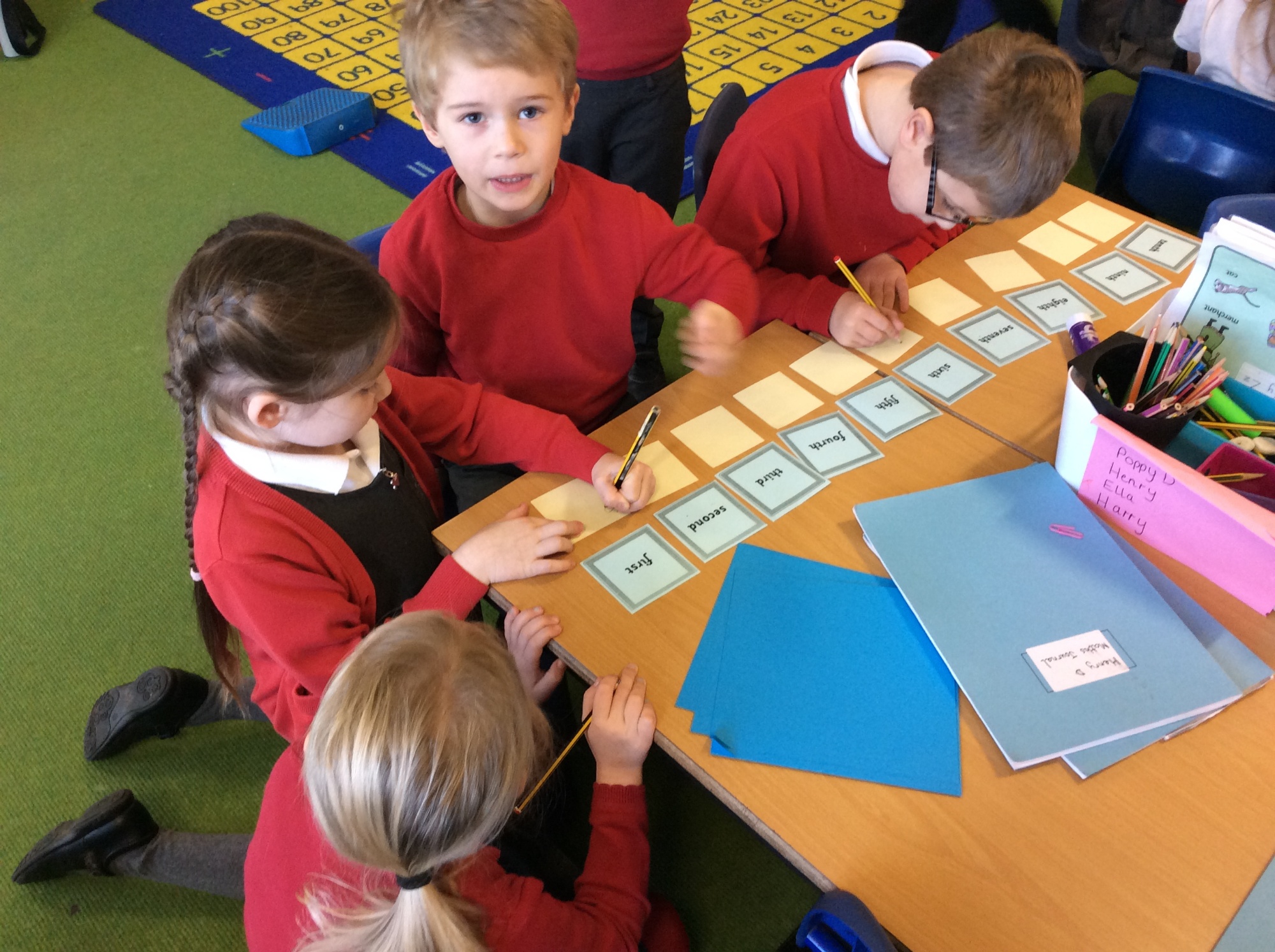 Placing Extreme Weather on the Map
In our Extreme Weather topic this half term, we looked at continents and countries which experience the worst types of extreme weather. We noticed that North America suffers more than other places in the world. We discussed how droughts often occur around the equator and how snow storms often happen in Northern and Southern regions.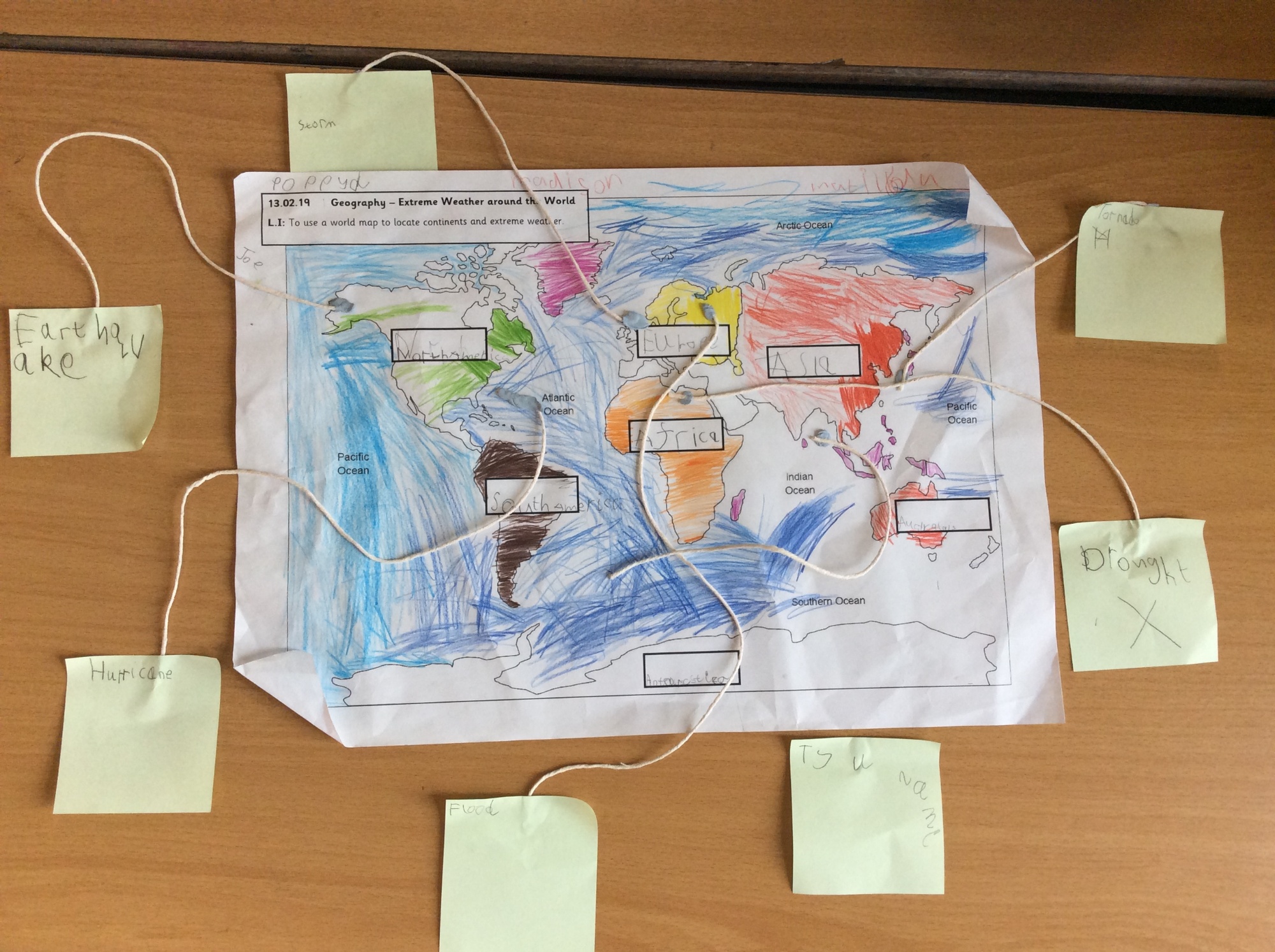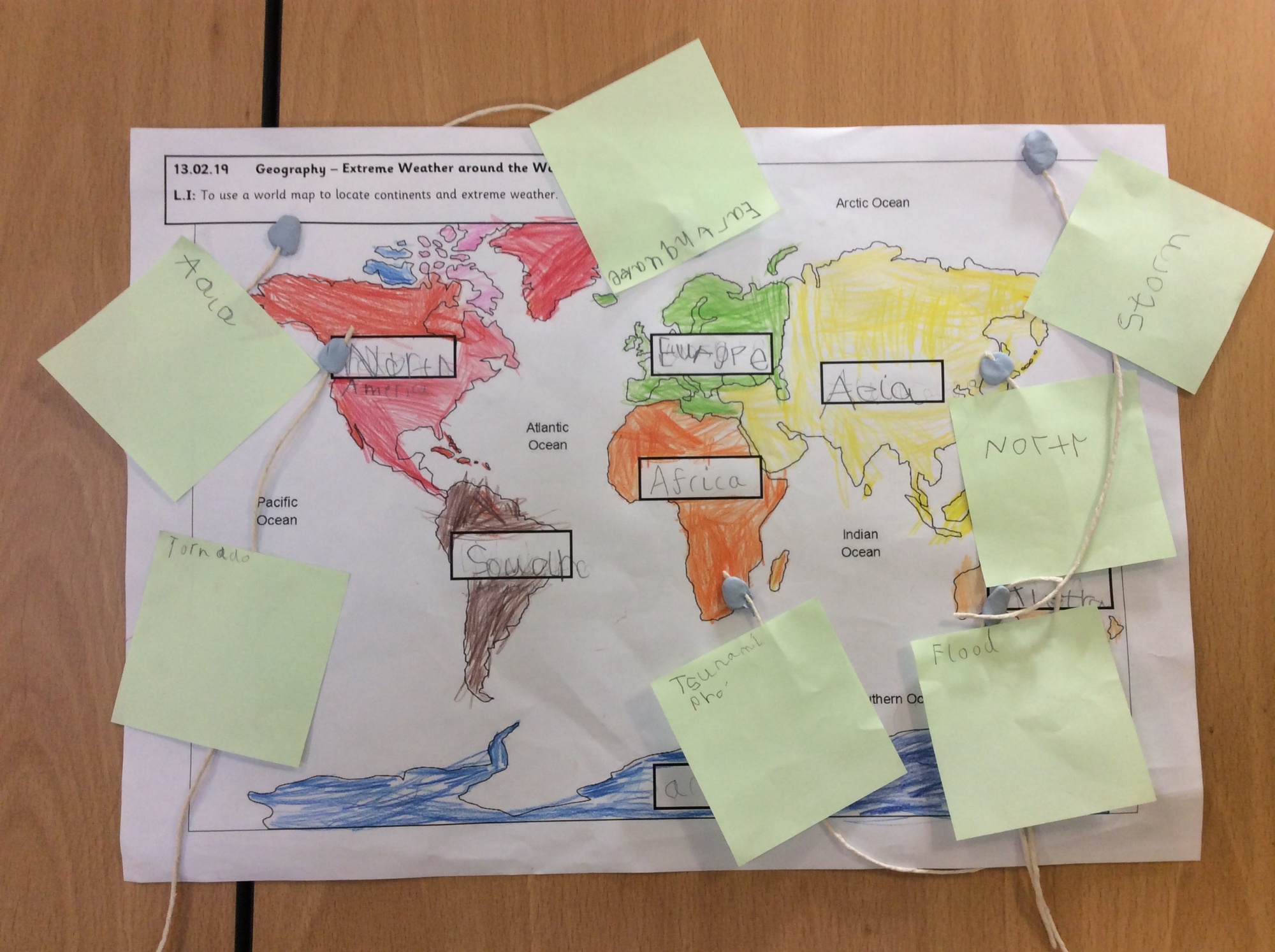 Skittles to 20!
This half term we used skittles to help us make numbers up to 20 and then show the place value of these numbers. We had a great time working together to solve the problems, and we may have eaten a skittle or two afterwards!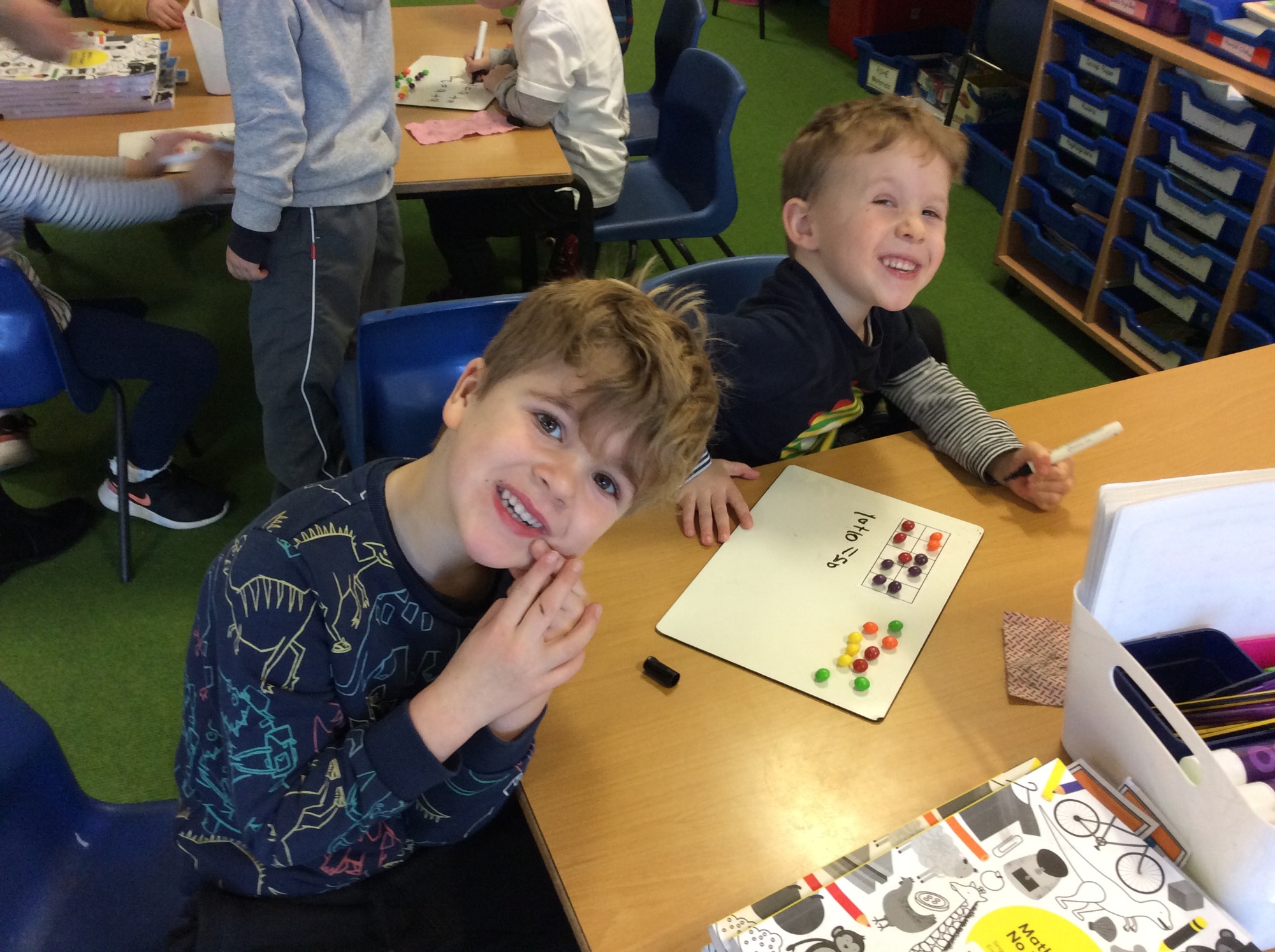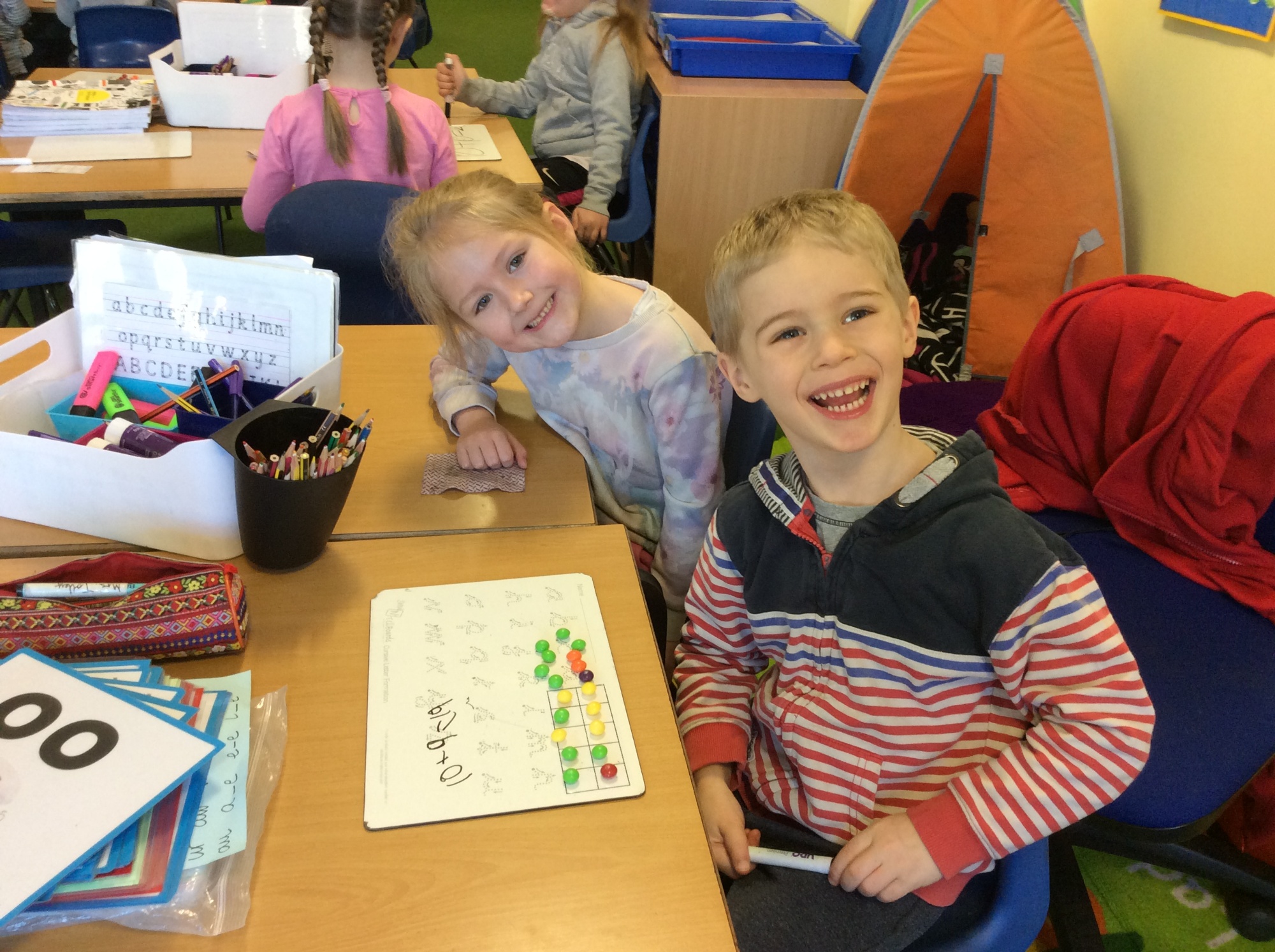 Fun at Forest School
This term in Forest School, we have been building structures using natural materials found in the forest. We have also been making necklaces with different shapes using wood from the forest!