Well Done Awards
This page will contain details of our Well Done Awards and celebrating our children's achievements
Friday 6th December
Our Well Done awards today were many and varied with lots of children receiving awards for their improved writing and desire to go above and beyond. Our maths championship is getting so competitive now, as you can see from the photos! Congratulations to Poppy, Phoebe and Leo who will represent their classes on Winners Row. Earlier in the week, we were lucky enough to have a performance from Seb on his keyboard playing Supercalifragilisticexpialidocious which was fabulous! Wyre continued with their winning ways and won both the housepoint and AR house challenges this week. Wilson appear unbeatable in the Spelling Shed competition while Milne were AR class winners for the second week in a row.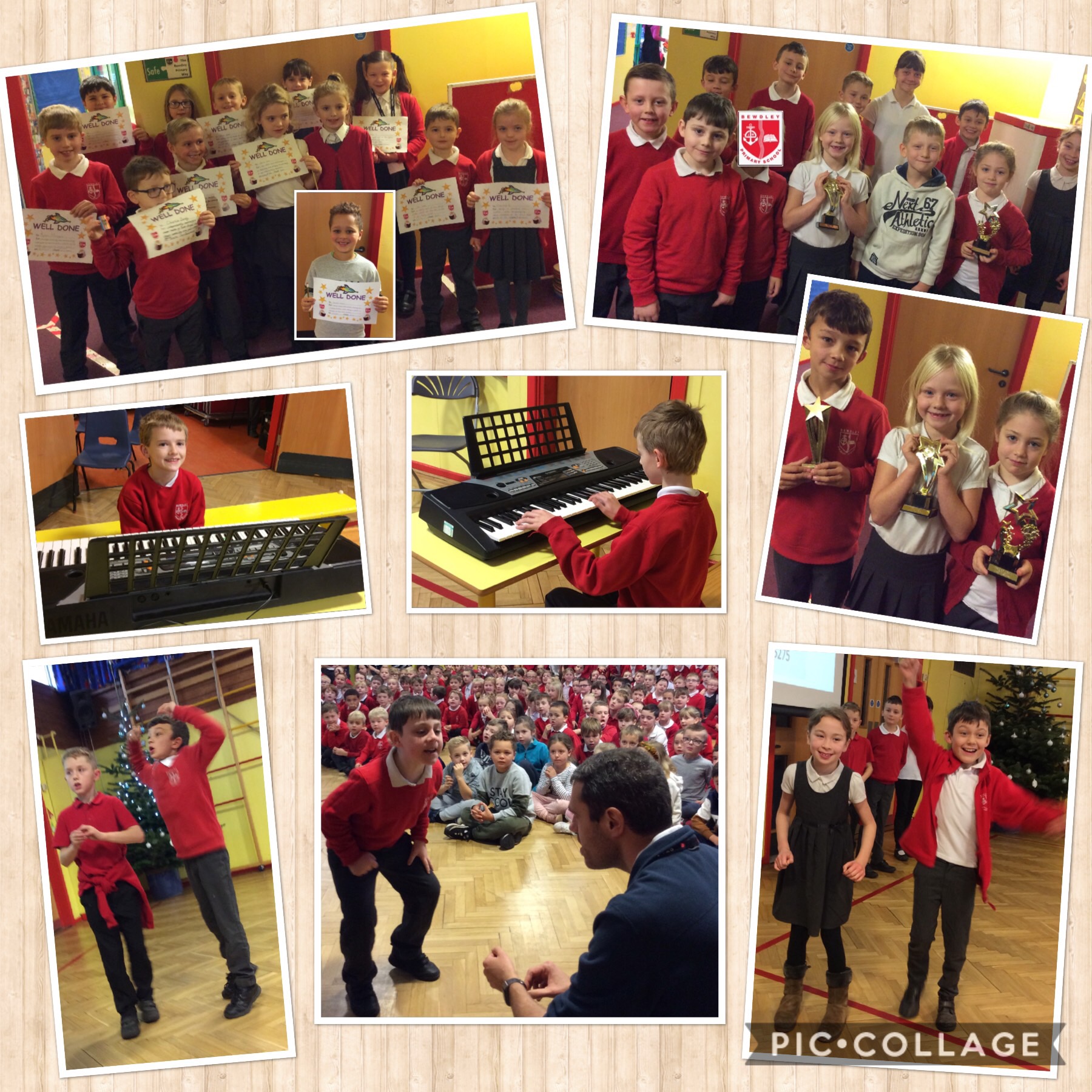 ​​​​​​​
Friday 29th November
Congratulations to this week's Well Done Award winners! We had so many children being acknowledged for their fabulous attitude to work and for going above and beyond in a variety of different areas. Well done to all of this week's Times Table Class Champions and to our new Key Stage Champions who will take their place on Winners Row. We also congratulated Finley on being Swimmer of the Month at his swimming club. Wyre are certainly the house to beat at the moment as they are currently leading the weekly housepoints, the yearly housepoints and the AR house of the week! For the fifth week in a row, Wilson class have been our Spelling Shed winners and Milne class came top in Accelerated Reader quizzes.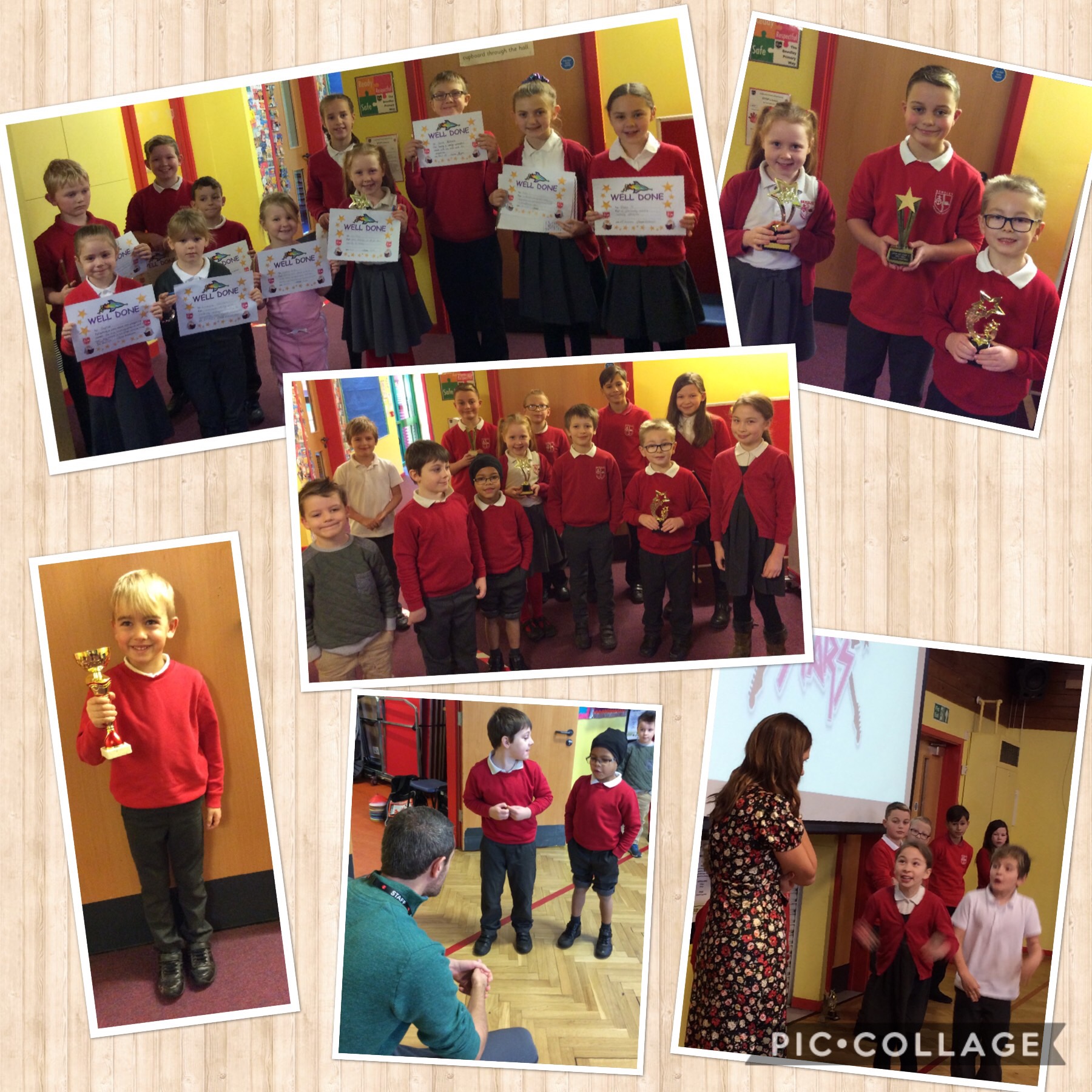 Friday 22nd November
Lots of our Well Done Award winners this week were chosen for their improved confidence and willingness to have a go at anything! Year Six were given a Special Mention for the way they conducted themselves whilst out Geocaching yesterday. In our second week of the Times Table Championship, we had some returning Class Champions as well as some new faces. Congratulations to Jack, Josh and Oliver who are this week's Key Stage Champions. Severn earned the most amount of house points this week although Blackstone are still leading overall. Wilson won our Spelling Shed class of the week (for the fourth week in a row!) and Blackman were our AR class of the week!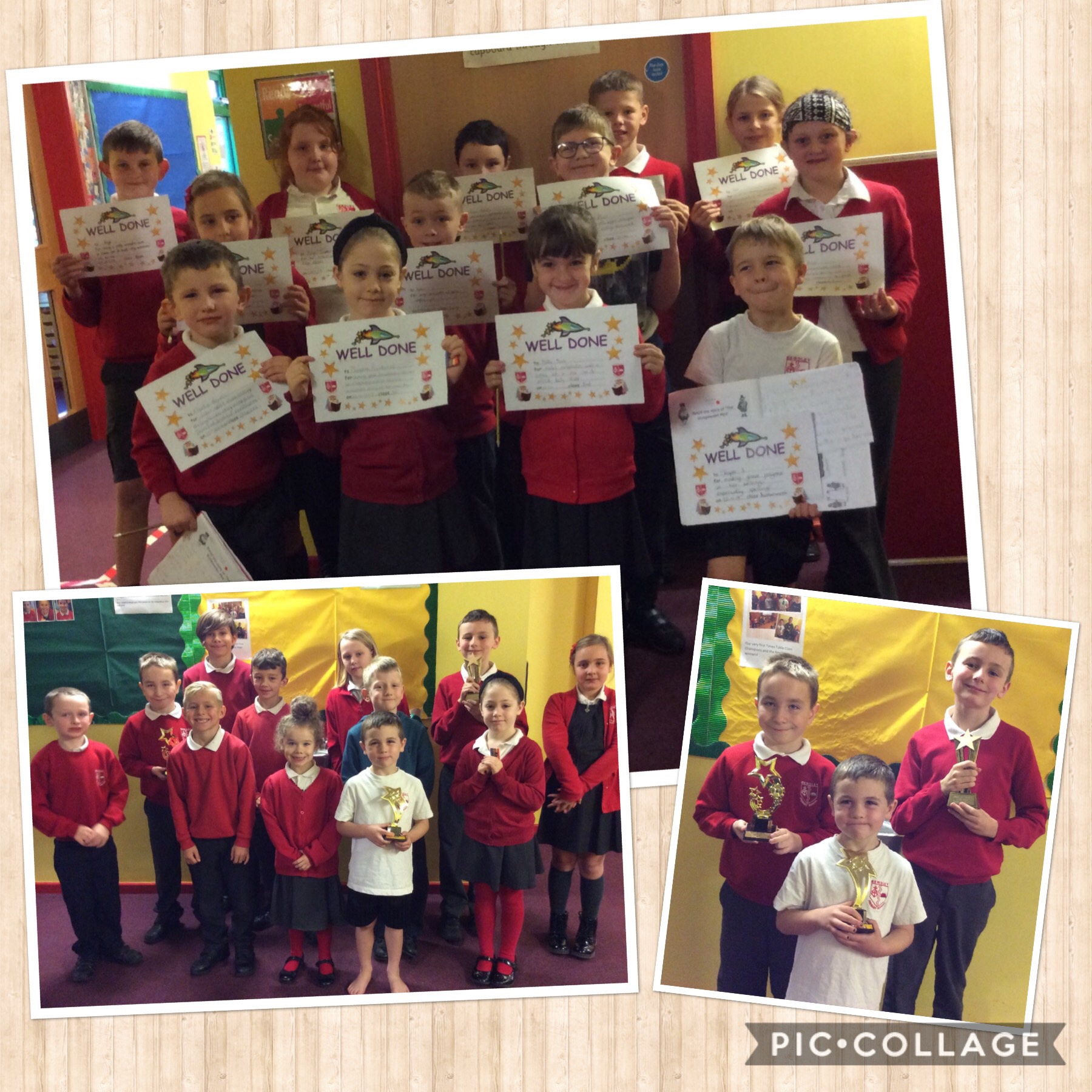 Monday 18th November
We celebrated our postponed Well Done Awards today with many children being highlighted for the additional work they're choosing to do at home and the great impact that's having on their school work. We also had many commendations linked to our new Times Table Championship and the enthusiasm and hard work that's being seen across the school. Julia helped us to count this week's winners in Polish whilst Caitlyn shared her many gymnastics medals from her recent competition and told us all of the different skills she had to demonstrate to win them! Well done to everyone who bought donations in on Friday for Children in Need, we managed to raise almost £670.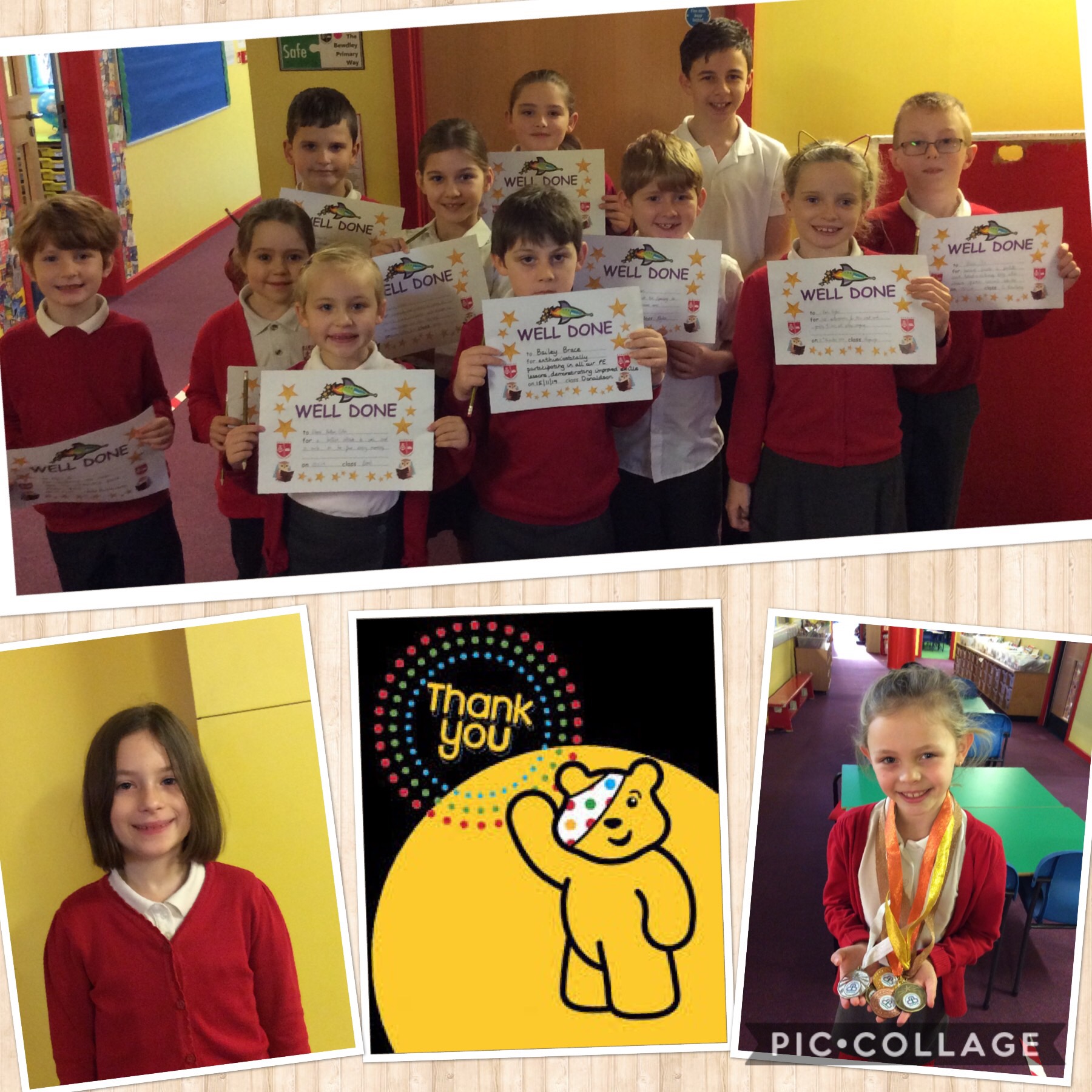 Friday 7th November
Unsurprisingly, all of our Well Done Awards this week were along the theme of aspiration, determination and positive attitudes. Many of our winners shared their own aspirations, including a Blue Peter presenter, a dentist, a pilot refuse and Prime Minister! We were also treated to a performance from choir of 'When I Grow Up' from the musical Matilda. The full video can now be seen on our Facebook page.
Wilson class was our top Spelling Shed class again and Wyre topped the weekly housepoint table for the second week in a row and are now only 7 points behind Blackstone in the overall housepoint total for the year!