School Council Activities
Here is a summary of some of the School Council activities in school. Click on the School Council Photos tab to see more photos.
Litter Picking
Our School Council noticed that after each break time, litter had been left and not put in bins!
So we decided we were going to help keep our playground litter free by using litter pickers throughout and after playtimes!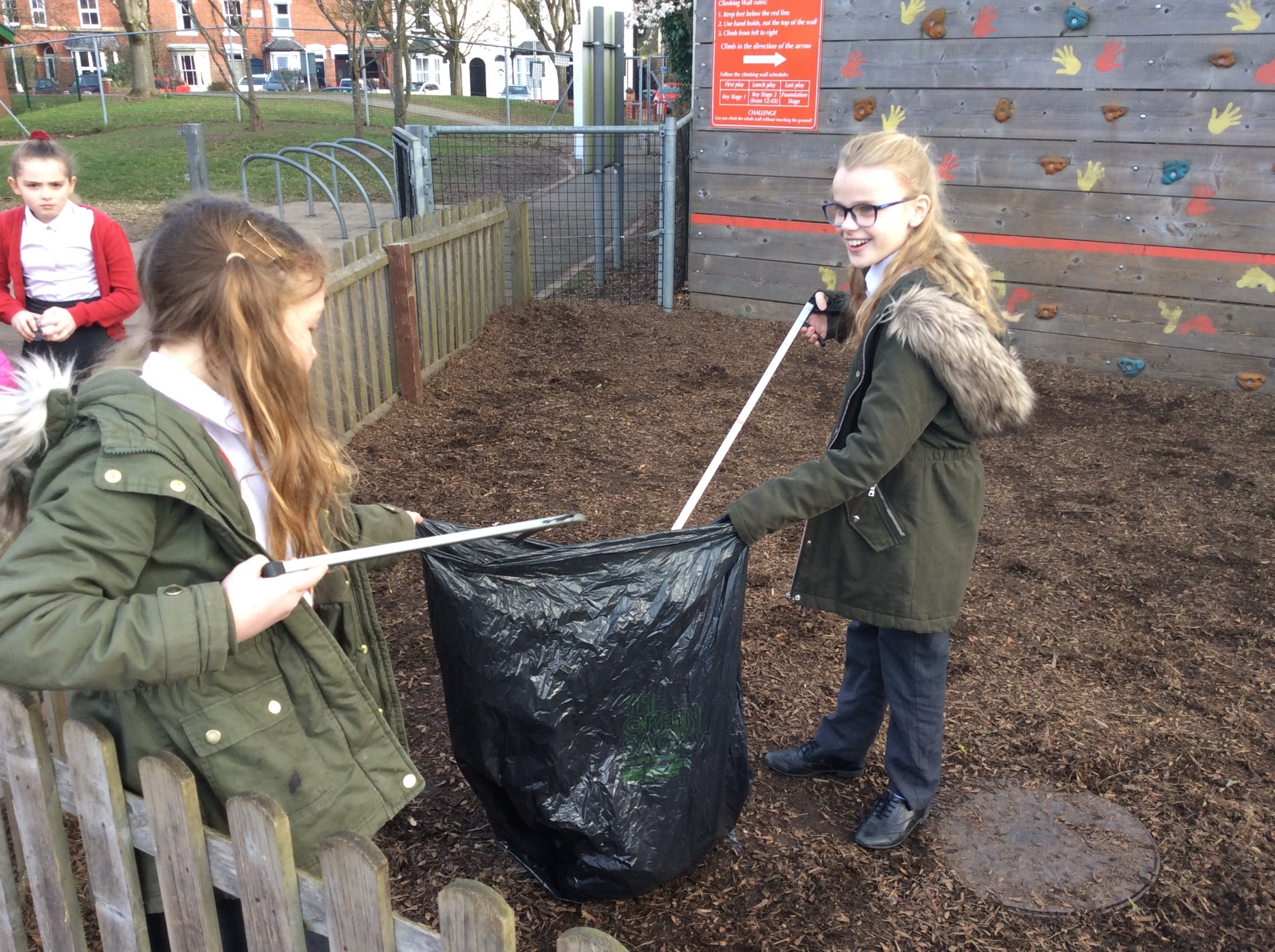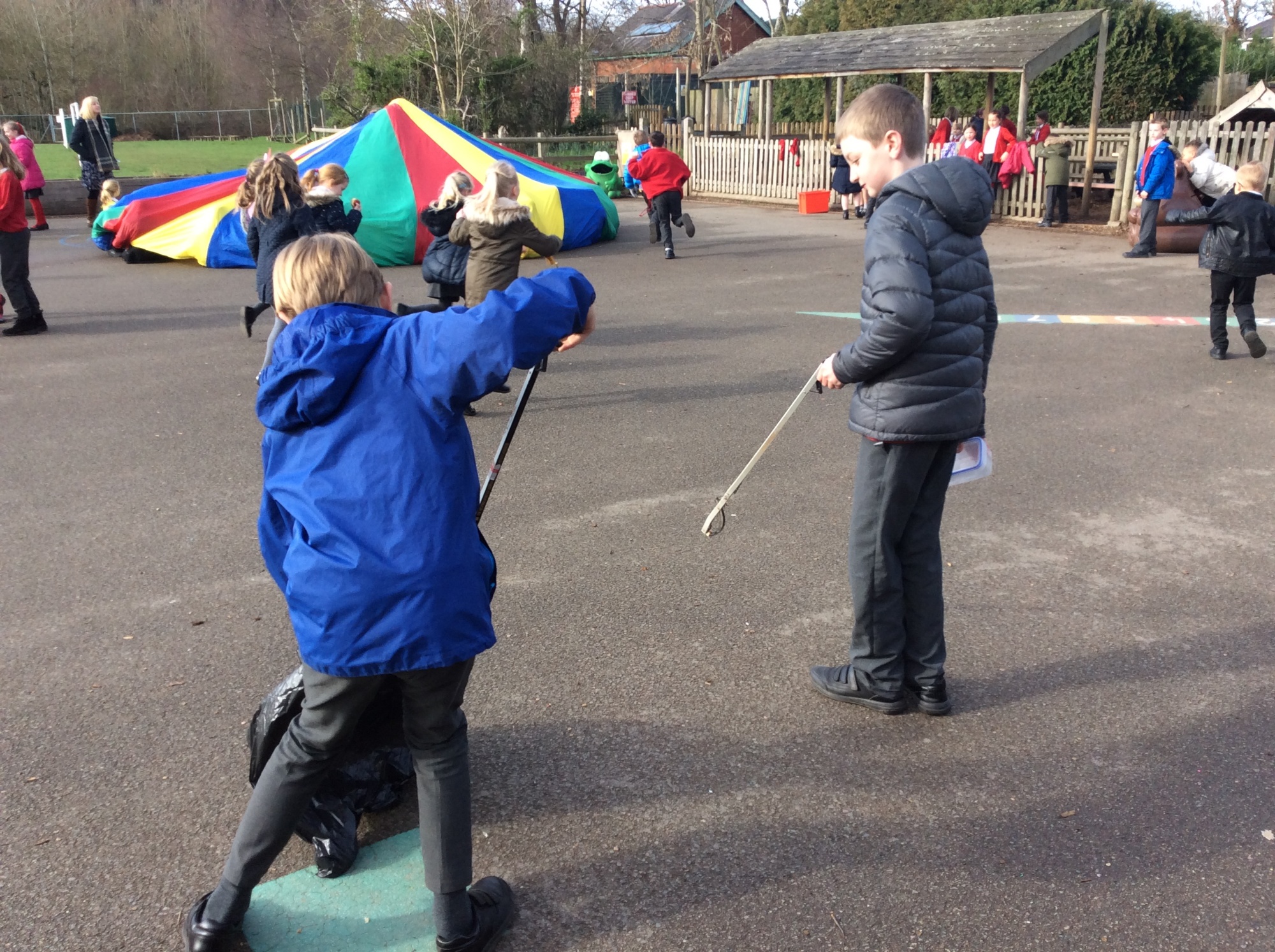 School Councils Double R S Award Assembly
School Council have always looked for ways to celebrate success. We discussed how our 'Well Done Award' assemblies often celebrate academic and social success but rarely help reinforce our school rules.
School council have now decided to host the 'Double R S Award' assembly which provides rewards to children who consistently go above and beyond our school rules – Ready, Respectful, Safe.
The School Council members and teachers had one vote each. The winners were then picked out of a hat and given a certificate, medal and 5 Dojo's! The winners ranged from Year 1 to Year 6 and we even awarded a member of Rascals!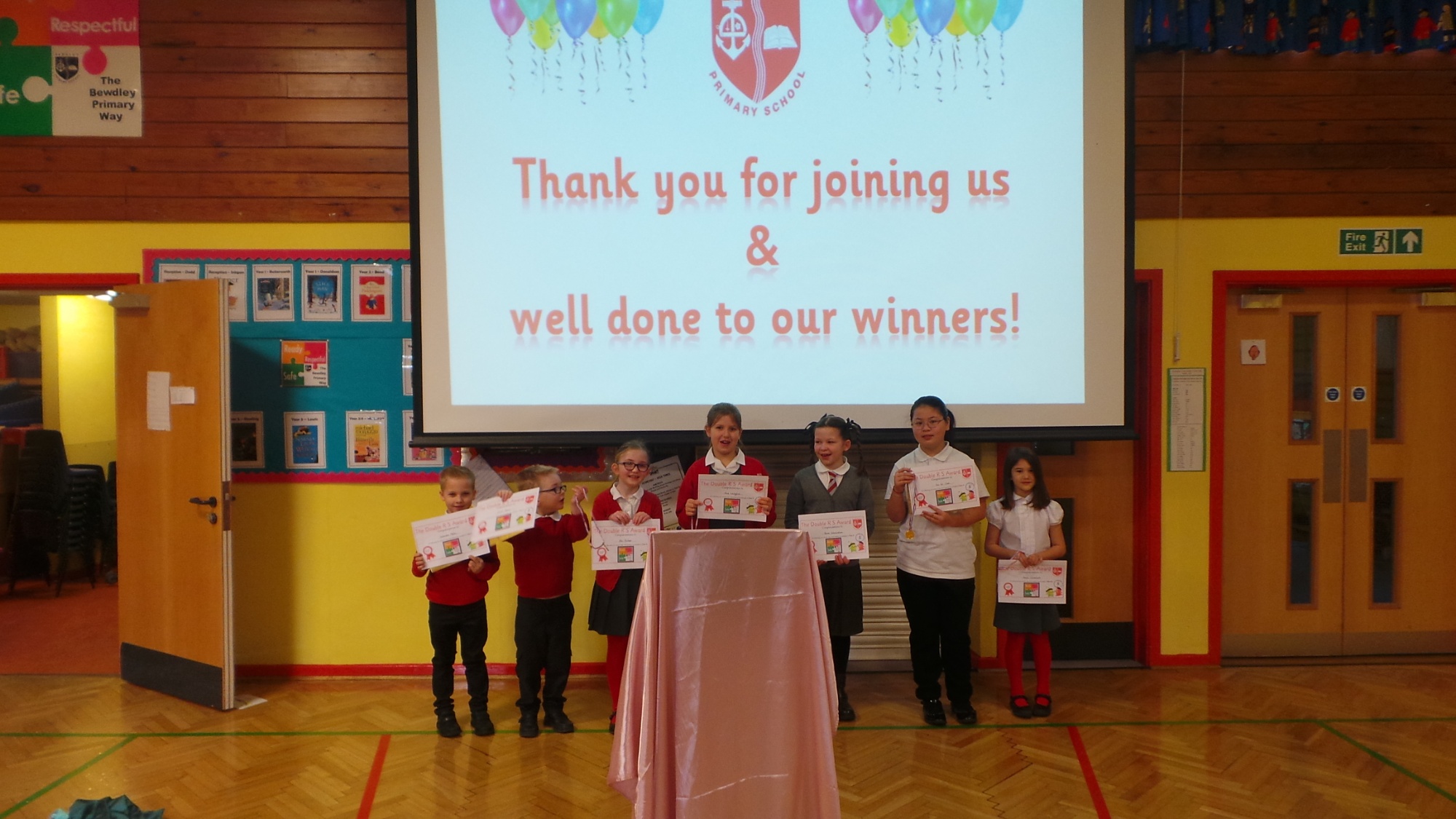 The School Pond
During the autumn and winter terms, we noticed that the pond area if often left, as the plants and flowers are not able to grow.
We have spoken to Mrs Dickenson about clearing up the area and planting seeds for flowers to grow as we approach spring and summer.
This gave us an idea! We have also decided to make the fence along the field a great sensory area. More ideas will be discussed in future meetings and photos to follow!