Safeguarding
Bewdley Primary School is committed to safeguarding and promoting the welfare of children and expects all staff and volunteers to share this commitment. We pride ourselves on our safeguarding practice and much of this involves the close working partnership that we have with our parents. We have a number of policies and procedures in place that contribute to our safeguarding commitment, including our Safeguarding Children Policy.
Sometimes we may need to share information and work in partnership with other agencies when there are concerns about a child's welfare. We will ensure that our concerns about our pupils are discussed with parents/carers first, unless we have reason to believe that such a move would be contrary to the child's welfare.
We actively support the Government's Prevent Agenda to counter radicalism and extremism, and Operation Encompass to support children and young people exposed to domestic abuse.
Useful Contacts:
Designated Safeguarding Lead: Mrs. Jacqui Bennett
Deputy Designated Safeguarding Leads: Mrs. Jane Woakes /Mr William Pritchard
Safeguarding Governor: Mr. Martin Saunders
LAC Co-ordinator/SENDCo – Mrs. Jacqui Bennett
Early Years Safeguarding Lead – Mrs. Jacqui Bennett
Prevent Lead – Mrs. Jane Woakes
School Nurse – Sue Hetherington
Our WHP Family Link Worker, Lucy Plowright, can also support families. She can be contacted on 07824 512983. Please click on the attachment below for more information about the service provided and a consent form for a referral to access the service.
If you have concerns that a child is suffering or likely to suffer significant harm you should contact:
Family Front Door: 01905 822666
If you believe a child is in immediate danger of harm you should contact:
The Police: 101 or 999
All adults who work in school have a responsibility to read and understand all safeguarding policies and act in accordance at all times.
Useful Information and links:
External agency advisory services for parents and carers
NSPCC Support and advice on the signs and symptoms of abuse
Childline Tips, techniques and ideas for all areas of a child's life ie home and families, feelings, friendships, bullying and stress
Women's Aid Information and Support including Freephone 24 hr National Domestic Violence Helpline 0808 2000 247
PACE (Parents Against Sexual Exploitation) Advice and support service
Child Sexual Exploitation A guide for parents and carers
CEOP Child Exploitation and Online Protection
Worcestershire County Council Prevention of Extremism and Radicalisation
West Mercia Police Prevent – Play your part!
E-Safety is a crucial part of safeguarding children. Alongside the school curriculum, it is important that parents/carers talk to their children about how to keep themselves safe and know what websites and/or social media children are using.
Useful information for Parents/Carers:
Elective Home Education
Parents are responsible for ensuring that their children, who are of compulsory school age, receive a full time education which is suitable to their age, aptitude, ability and to any special educational needs that they might have. In England, parents can fulfil this duty by sending children to school or electing to home educate them and therefore taking responsibility for the educational arrangements. Deciding to educate children at home is a tremendous investment in time and energy and there are many considerations to be made.
Fostering
A new campaign from Worcestershire County Council is hailing Fostering as 'The Best Job In The World'. The best part about fostering is knowing that you are making a positive difference to a child or young person's life. You will be helping them to build a better future, by providing care and support at a time when they need it most.
Private Fostering
Arranged privately without the support of the Local Authority. A fostered child is a child under 16 (or 18 if disabled) who is being cared for, for 28 days or more, by an adult who is not their close relative.
It is usually a cousin or great aunt, a friend of the family, or someone who has agreed to take care of the child by private arrangement without involving the council; close relative is defined as step-parents, grandparents, brothers, sisters, uncles or aunts (whether of full blood, half blood or by marriage).
The parent is still legally responsible for their child.
The Local Authority must be informed by the parent or the foster carer if a child is being privately fostered. School have a duty of care to inform the Local Authority if a private fostering arrangement comes to their attention.
Children's Services have a legal duty to ensure children in this situation are safe and well.
CEOP
The Child Exploitation and Online Protection Command, or CEOP Command, is a command of the UK's National Crime Agency, and is tasked to work both nationally and internationally to bring online child sex offenders, including those involved in the production, distribution and viewing of child abuse material, to the UK courts.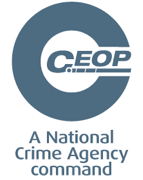 If you have been a victim of online abuse or you're worried about somebody else, you can contact the CEOP securely at https://ceop.police.uk/
The website provides a range of information and links about keeping yourself or a child you know safe from child sexual exploitation.
Child Sexual Exploitation
Pace helps parents across the UK understand what is happening to their child and how parents are the prime agents in helping their child exit exploitative relationships. It does this by offering:
One-to-one telephone advice and support to parents
Facilitating meetings with similarly-affected parents for peer support
Advising how to establish rights as parents and work in partnership with statutory agents such as police and social workers
Advice and support when pursuing disruption and prosecution of the perpetrators of child sexual exploitation
Befriending scheme
Further information can be found at https://paceuk.info/
Childline
Childline counsellors are there for young people 24 hours a day, every day of the year.
Talking to Childline can be the first step that gets a child's life back on track. Young people can get help and support with any issue they're going through, no matter how big or small.