Reception
Our Recent Activities in Reception
Below is a snapshot of what Reception have being doing in school. Click on Reception photos to see more photos and details. Many of our themes explore ways to keep healthy, including eating a balanced diet, taking regular exercise, and knowing how to stay safe.
Joe's birthday!
Our Reception classes, Inkpen and Dodd, have been getting ready for Joe's birthday party on Friday. Joe is our school's phonics puppet and children in Key Stage One and Reception will be very familiar with his work! They have been painting birthday cakes, writing invitations and making cakes. While in numeracy, they have been focusing on counting and even discovering that they can count things they can't see, such as clap, staps and beats on a drum.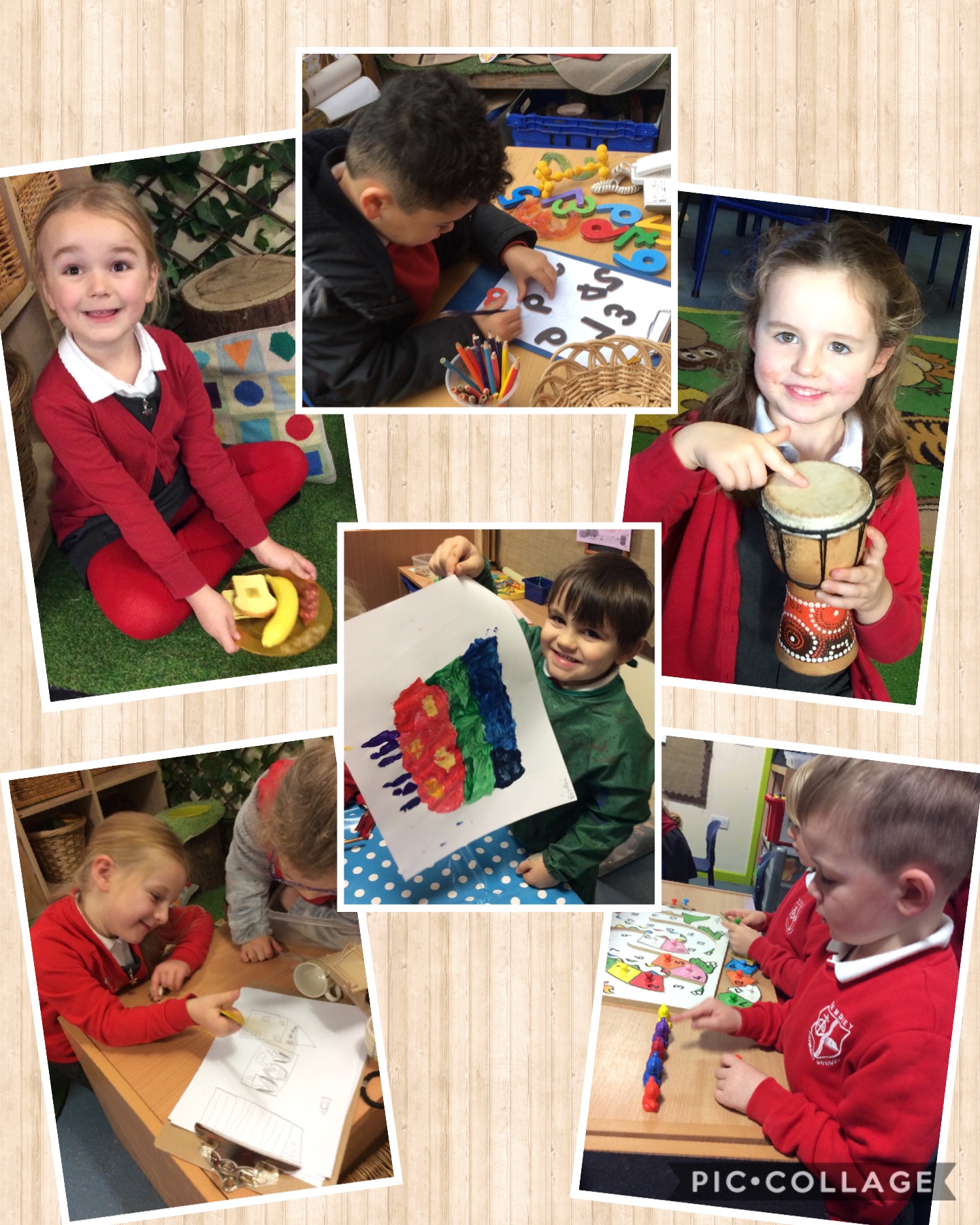 Bonfire-themed Week
Our Reception children had so much fun with their bonfire-themed week which included firework art, making rockets from a whole range of materials and role playing the fun of going to a bonfire! They're also enjoying their new phonics sessions and are looking forward to learning more from their new puppet friend Joe!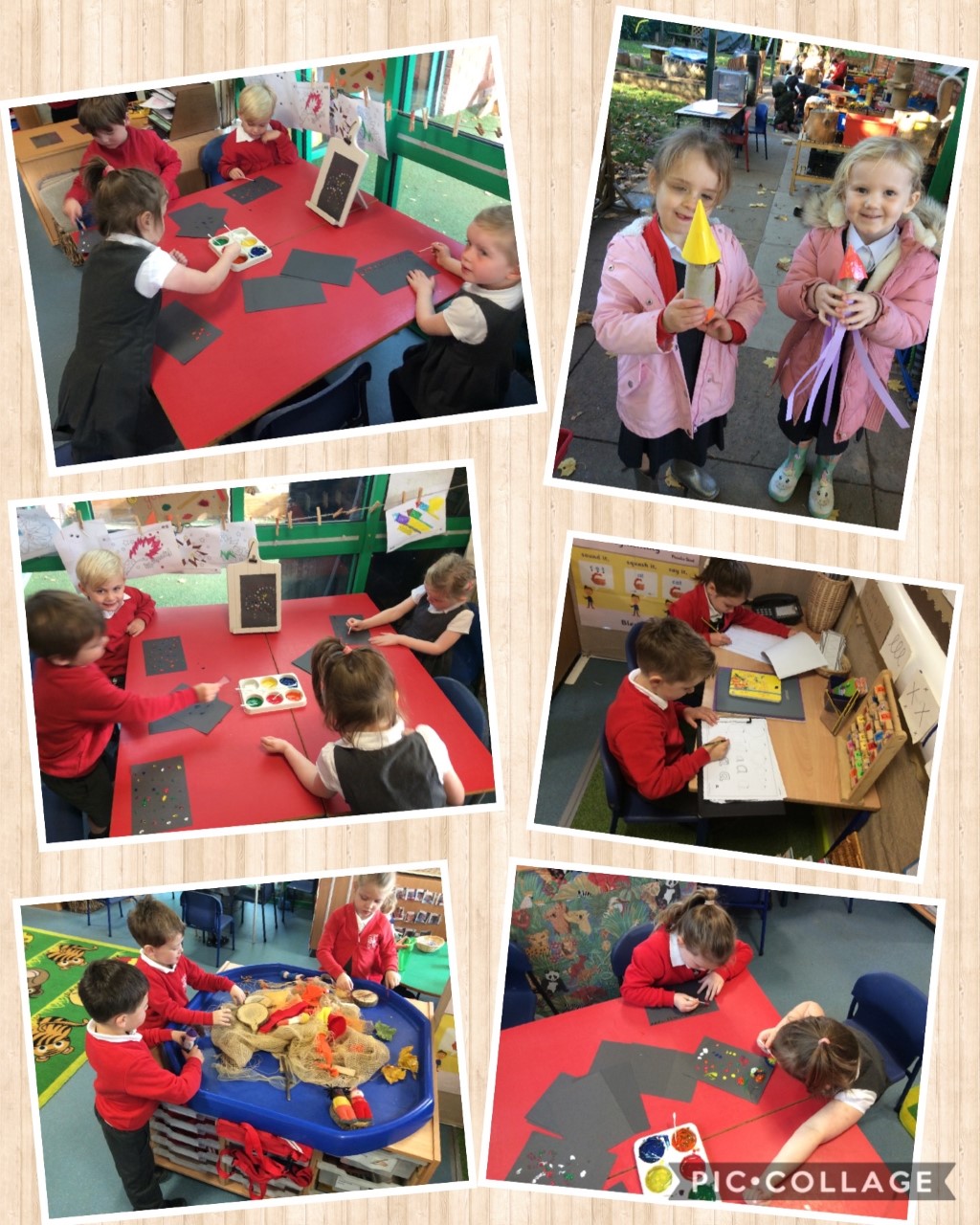 Light and dark topic
The children in Reception have been having lots of fun enjoying the autumnal outdoors this week as well as continuing with their work on owls and learning more about light and dark. They've been busy finding out more about different shapes and have been working hard on sorting their sounds.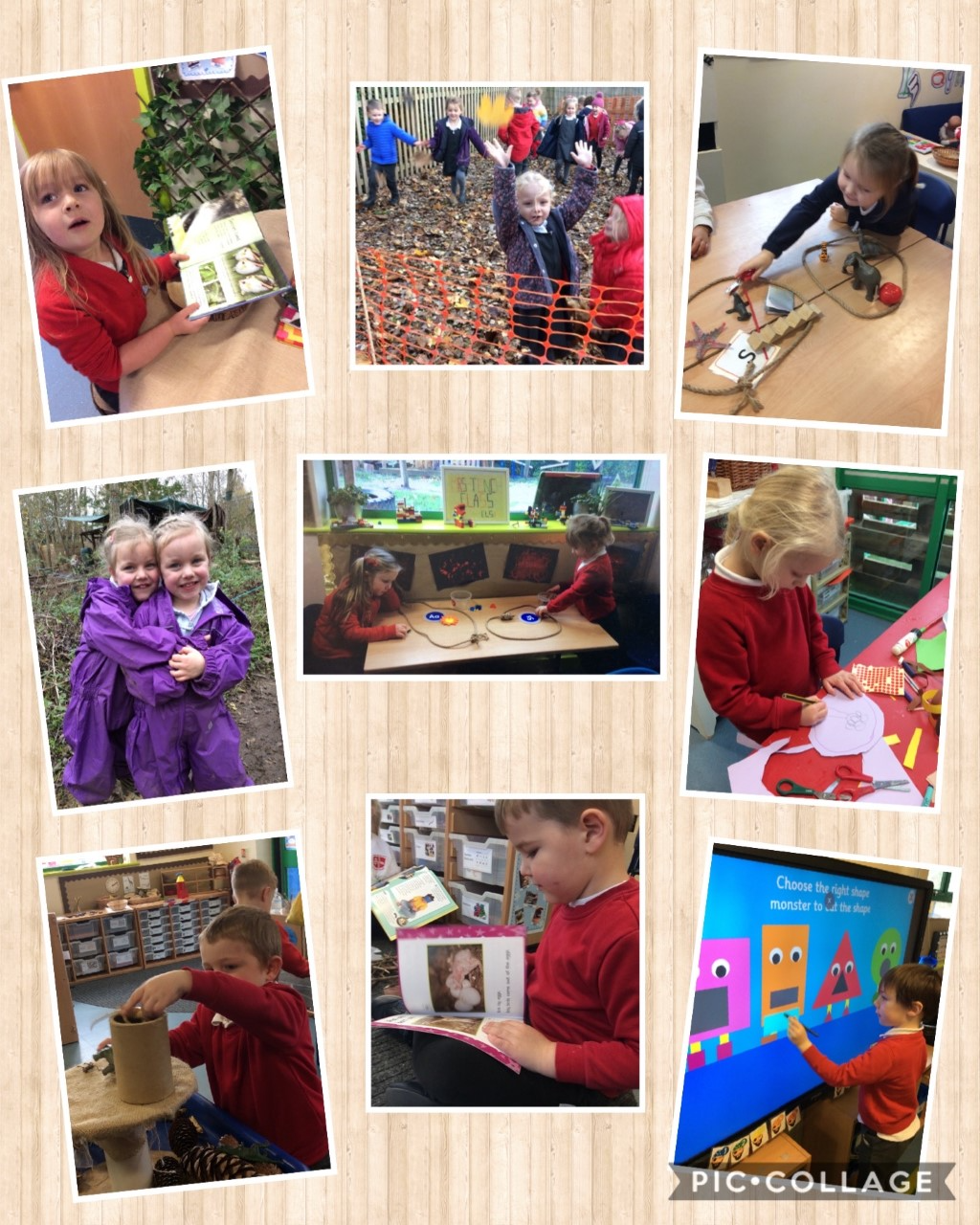 Owl Babies
The children in Reception have been reading the classic story 'Owl Babies' this week which has inspired them to create their own owls and nests using a wide range of natural resources including feathers, sticks and stones. In Maths lessons this week, they've been learning all about the different kinds of shapes and then used them to build all kinds of things in the construction area.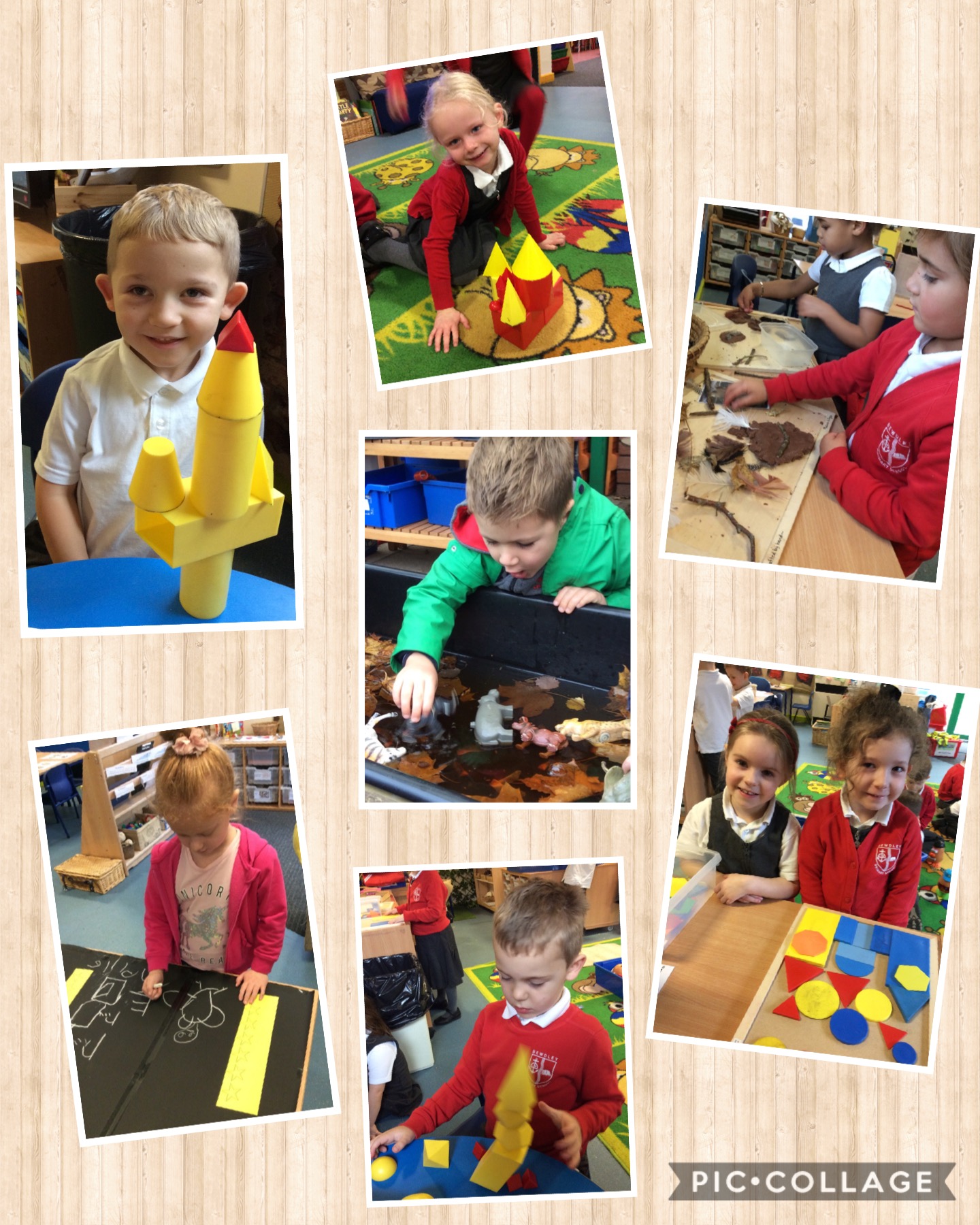 Diwali
Happy Diwali to everyone who is celebrating today. The children in Reception and Year One have been learning all about Diwali, the festival of lights, this week. They've created beautiful Rangoli patterns, built temples from construction materials and made diva candle holders out of salt dough.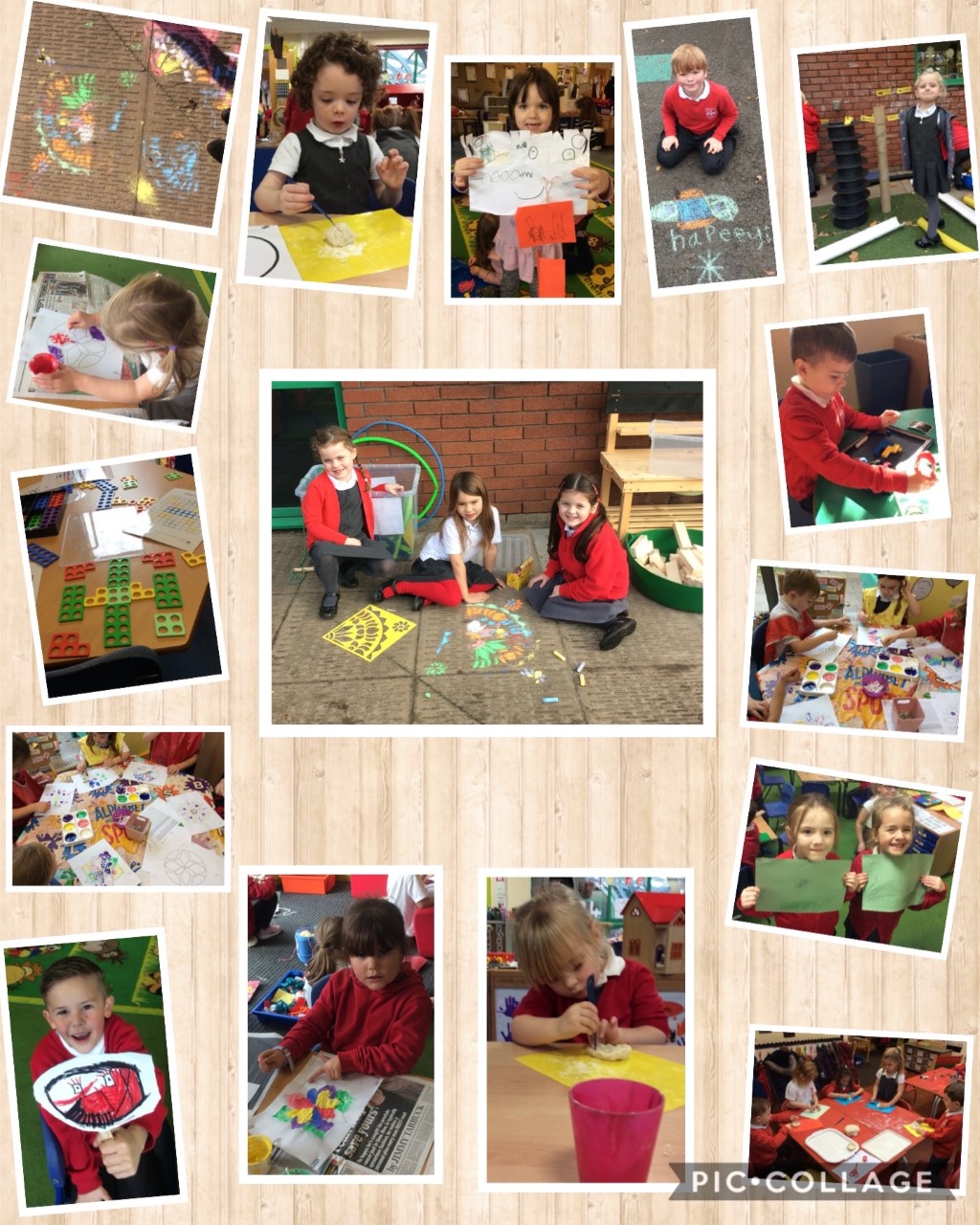 New Friendships Blossom
As we come to the end of our first full week in school, we would like to say a huge well done to all of the children in our Reception classes, Inkpen and Dodd. They have settled in to school life so well and we can already see so many new friendships blossom
Max the Dog
The children from Reception who are in school have had a glorious time enjoying the sunshine and their new story about Max the dog. They've created their own jungle using a whole range of materials, made binoculars to hunt for animals and created wonderful jungle paintings.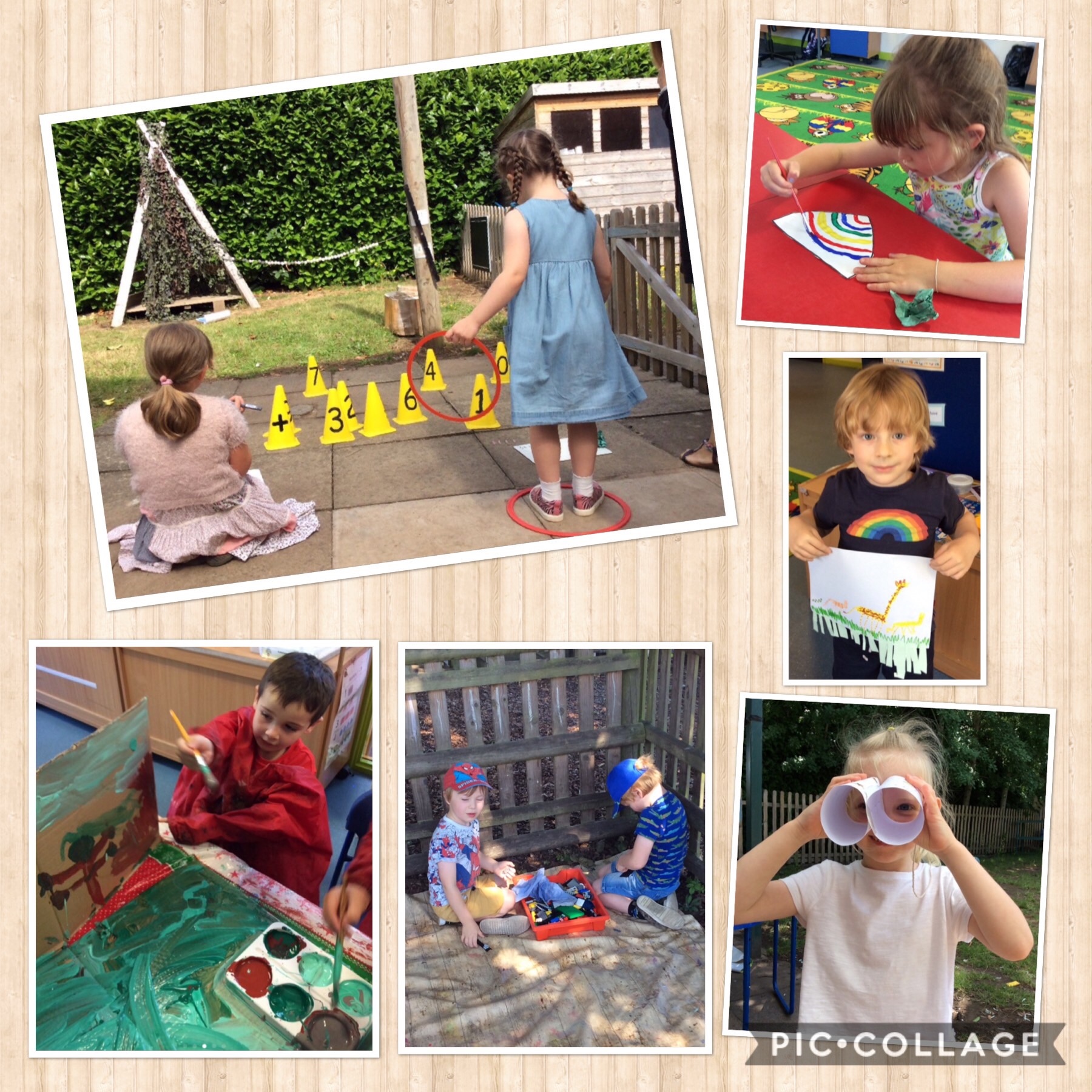 Rainbow Fish
The children from Reception who are in school have been reading The Rainbow Fish this week and have loved searching for creatures in the water. They've been working together to make a big octopus in their bubble whilst still finding time to work on their number bonds to ten. Every day they've been having a go at the 'Catch It!' challenge and have been trying to improve their score.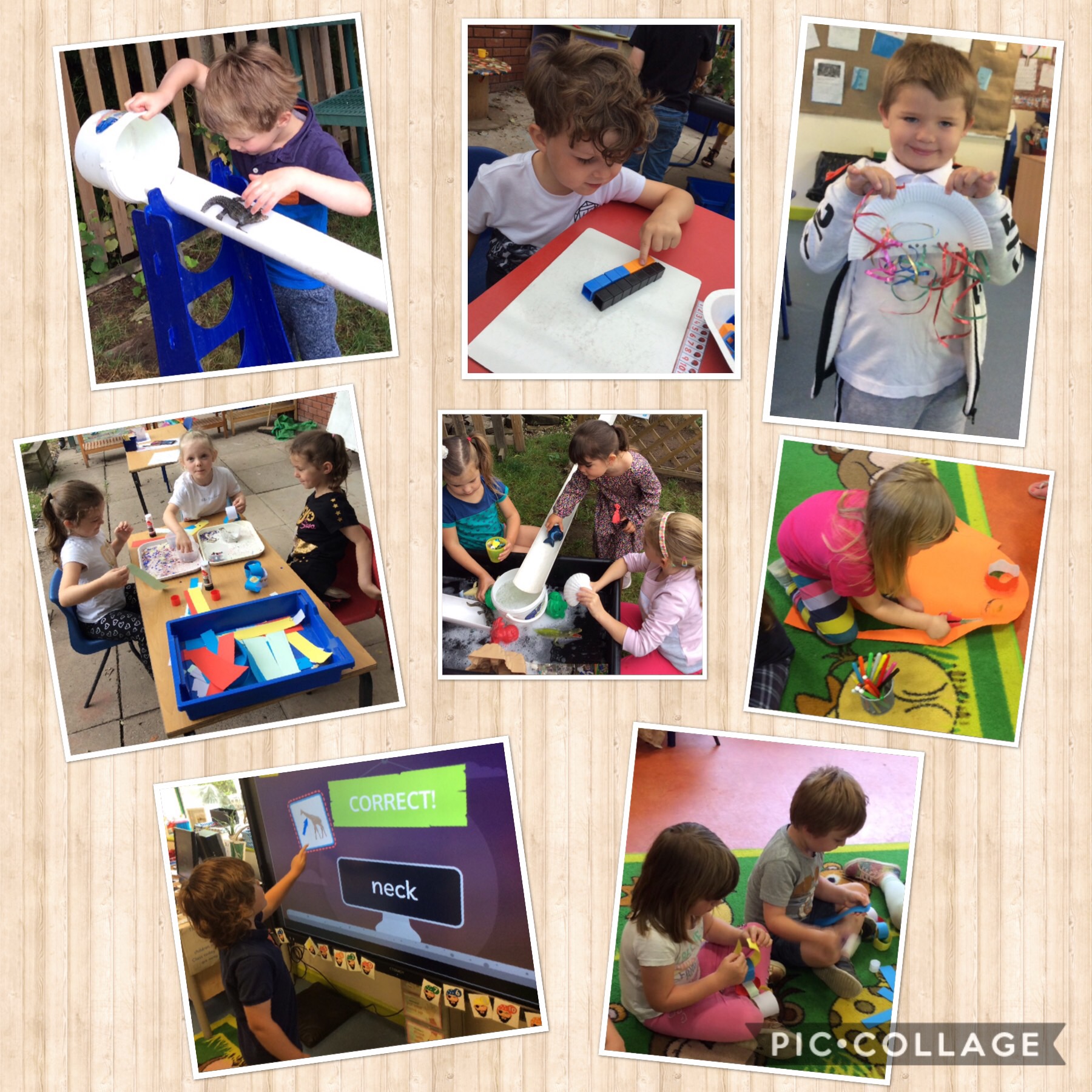 Mouse's Adventure and Hit the Mark Challenge
The children in Reception have been enjoying a whole range of tasks this week, including all of the different activities linked to their Talk for Writing story, 'Mouse's Adventure'. They've also loved taking part in the Virtual School Games activities from the Wyre Forest School Sports Partnership, including this week's brilliant Hit the Mark Challenge!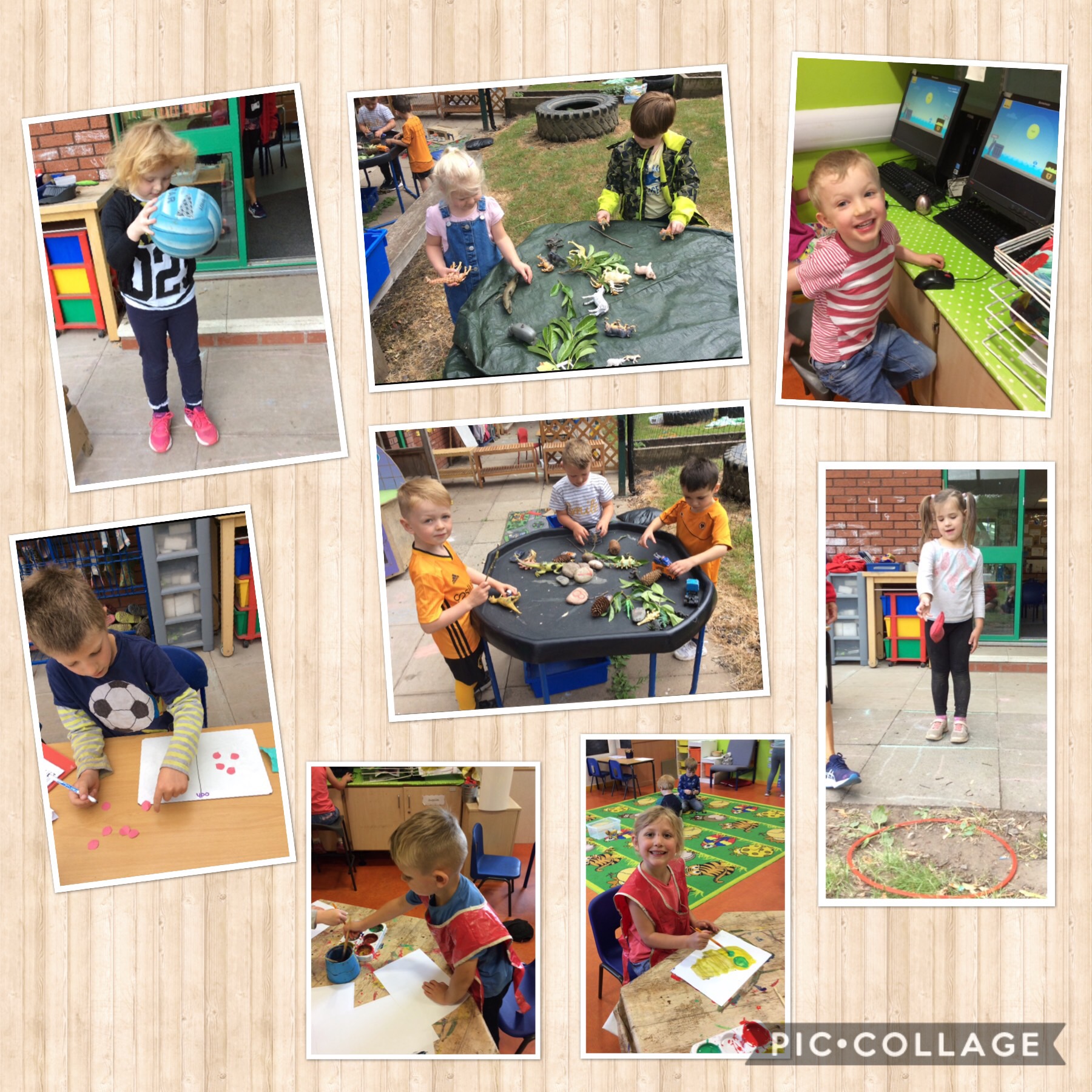 'Real Life Superheroes'
The children in Reception had a fabulous afternoon with Mrs Mayman, one of our governors who also happens to be a paramedic! Reception's current topic, 'Powerful People' looks at real-life superheroes and how they help people every single day. Thank you to Mrs Mayman who not only talked to the children about her job but also let them explore all of the equipment that she bought in with her.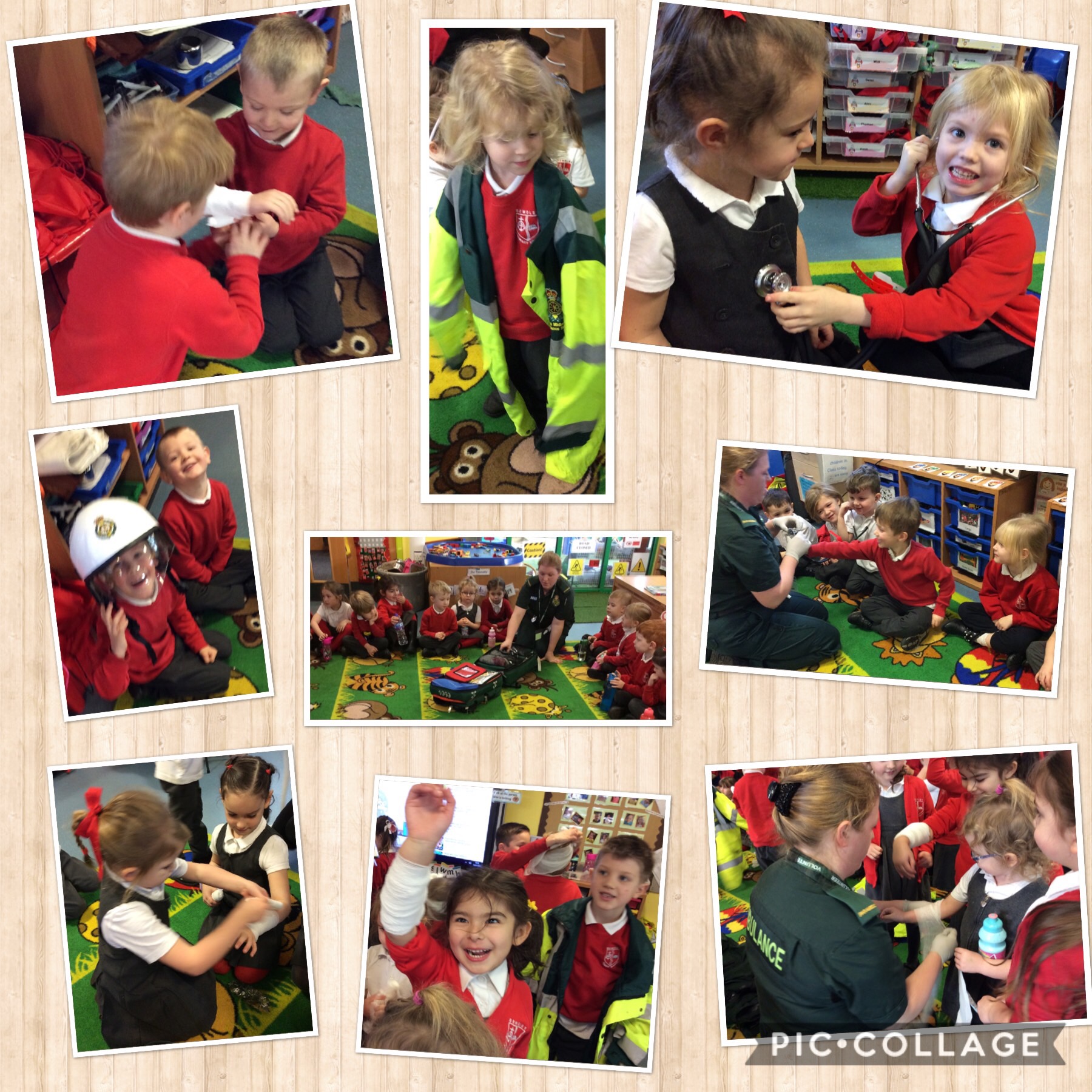 Reception Christmas Show
Our school hall has been filled to the brim this Christmas, with 14 fabulous performances being staged over the last couple of weeks. Whether they were watching our 3-year old Nursery's first nativity or Year Six's last, all of our audiences were treated to confident, energetic and heartwarming performances.
Thank you for not posting your own pictures of the productions on social media. We are able to do so on our own website and Facebook page as we only share images of children whose parents/carers have given permission to do so.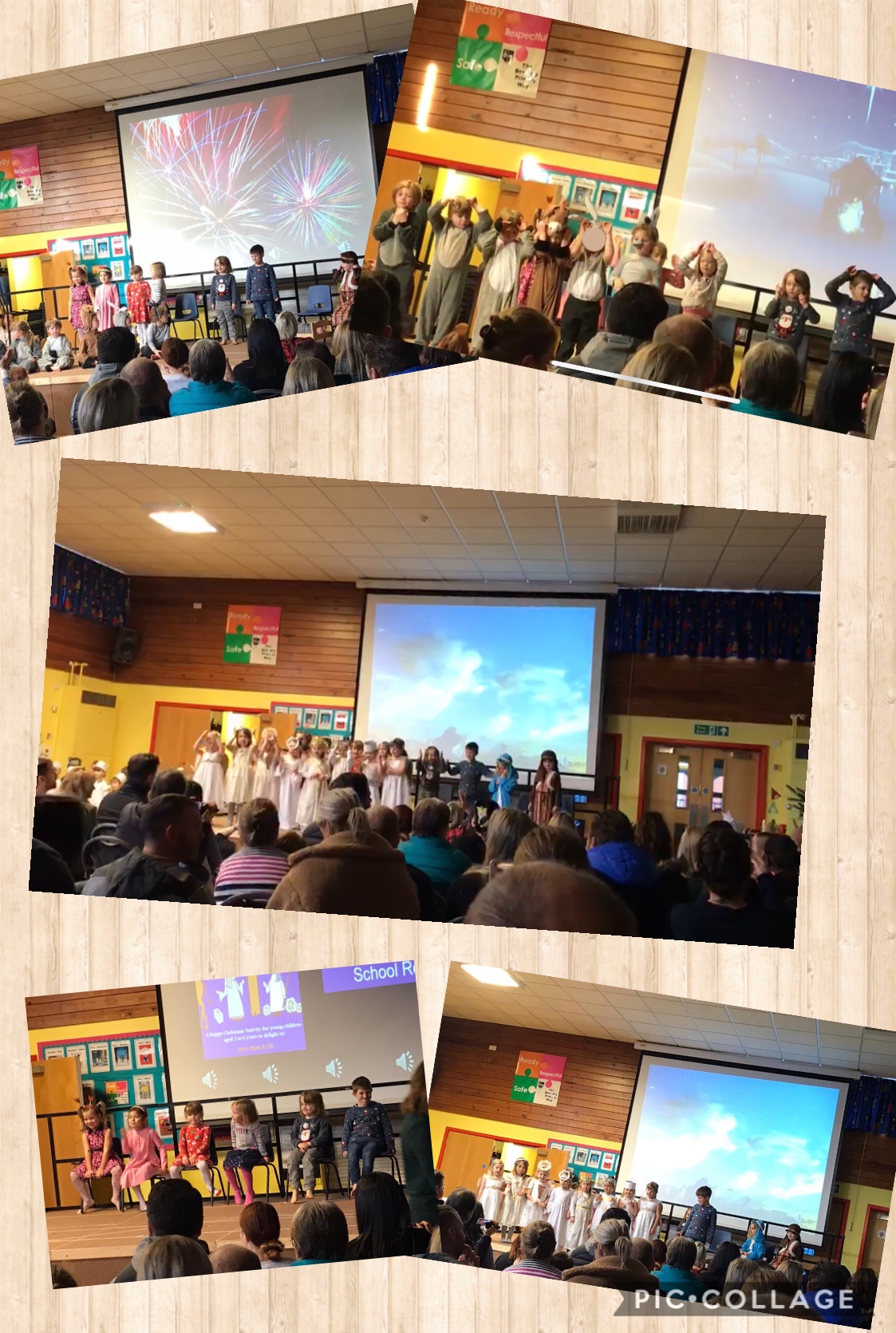 Christmas Fun
After a morning of fun and games, the children in Elmer's Nursery, Reception and Key Stage One enjoyed an afternoon performance of The Christmas Tree who came for Tea. Thank you again to Bewdley Town Criers who came to the rescue at the last minute when our original touring company had to cancel.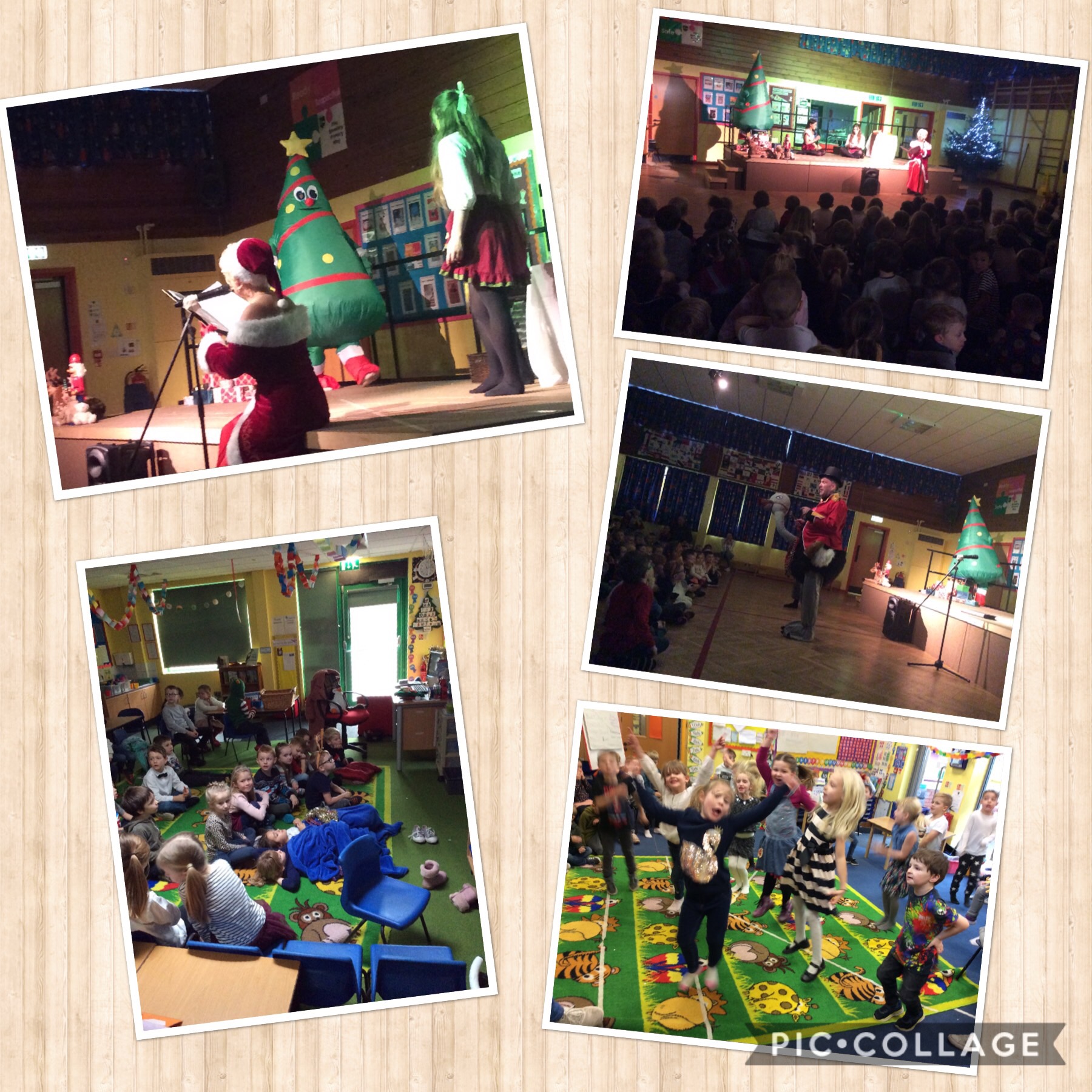 Visit to Bewdley Library
Reception children loved visiting Bewdley Library when they were treated to a bonus story time treat! They also enjoyed looking at books about space, astronauts and rockets as part of their 'Up, Up and Away' theme.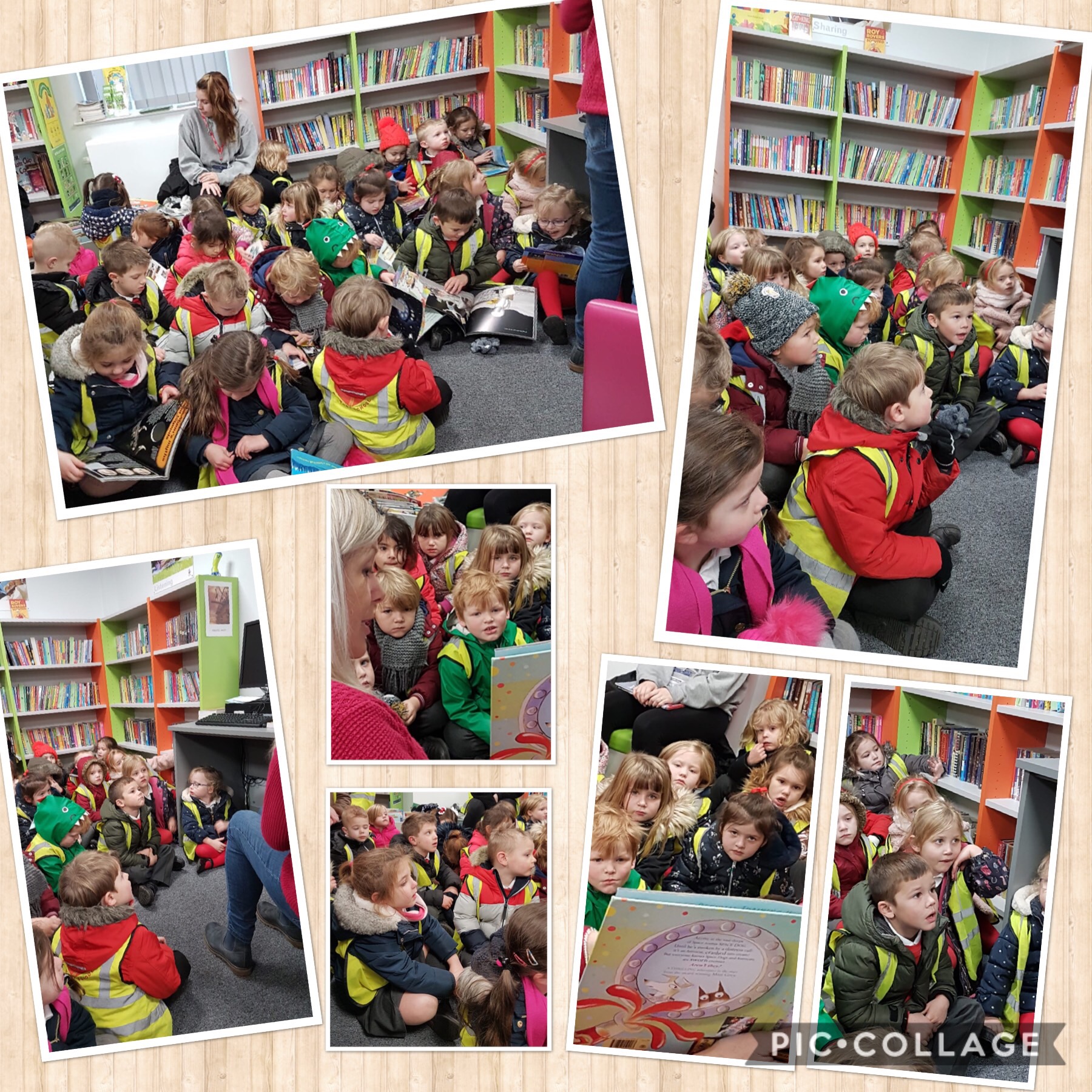 Remembrance Day
To mark Remembrance Day, Dodd class have been talking about poppies and why we wear them at this time of year. In their Forest School session this week, they used the work of Andy Goldsworthy as their inspiration to create playground poppies using the beautiful autumn leaves that have fallen this week.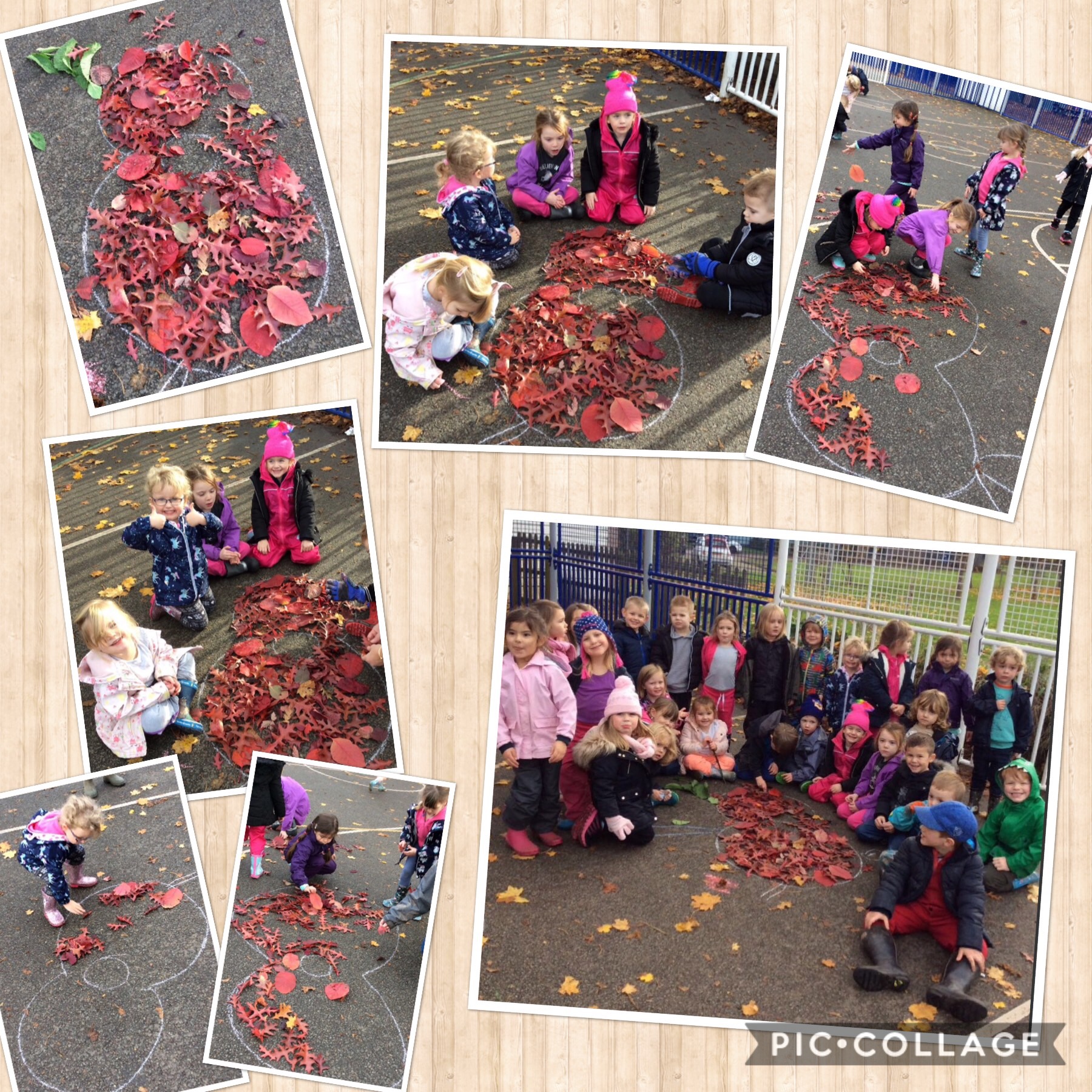 Forest School
Inkpen class enjoyed a fabulous first session in Forest School today. Our Forest School leaders were so impressed with how well the children listened and followed instructions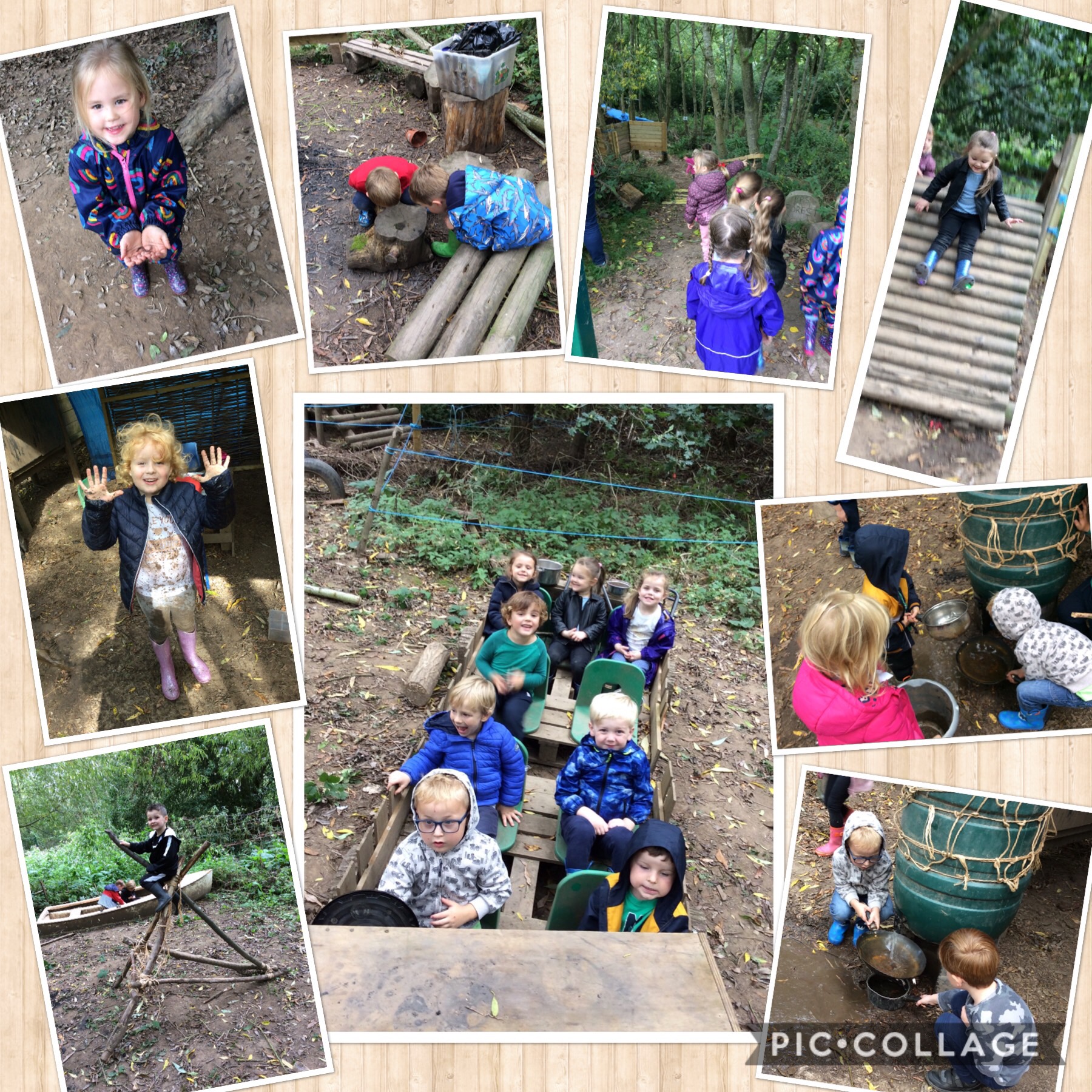 STEM Week in Reception
We have really enjoyed stem week in Reception, we have loved learning all things space! We have been designing and building rockets on a big and small scale. We've learned all about the planets and how to get up there with a space shuttle. We've even taken our own NASA mission and all flown in a rocket to Mars. While we were there we tried some astronaut food. What a fab week!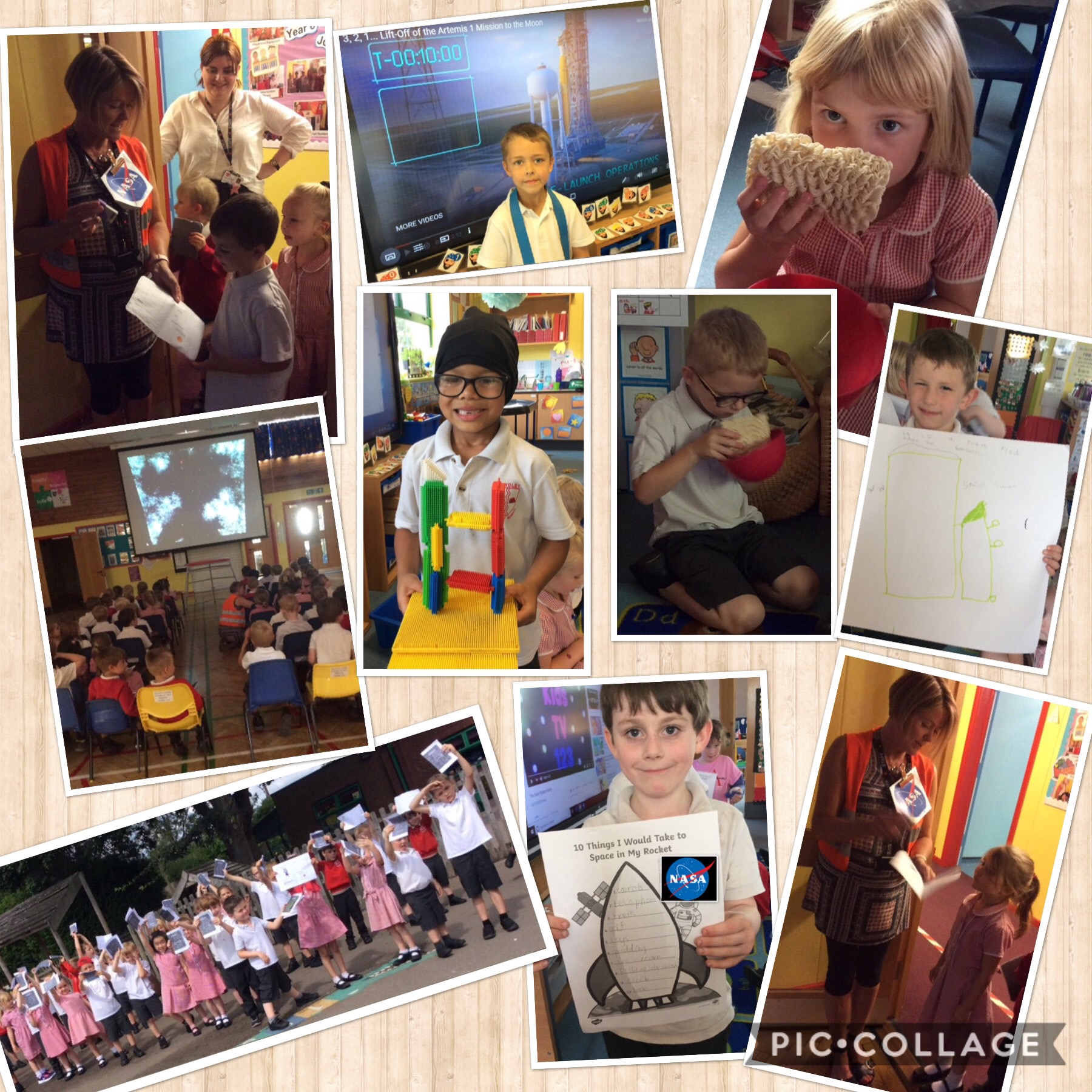 After reading our new topic book 'The Night Pirates' a very strange thing happened in Reception. When we came back from lunch we discovered a note from the evil grown up pirates who had stolen some of stuff!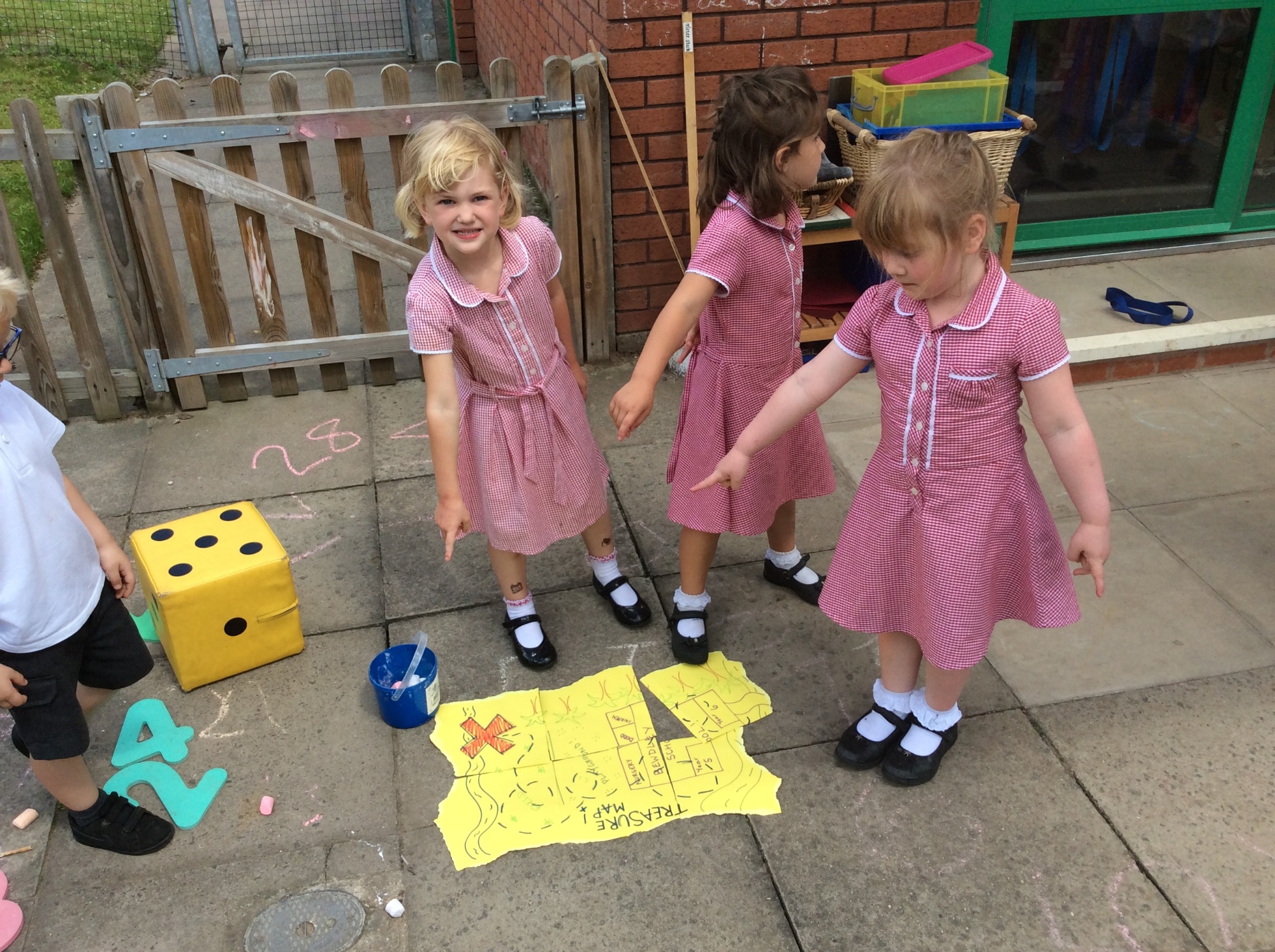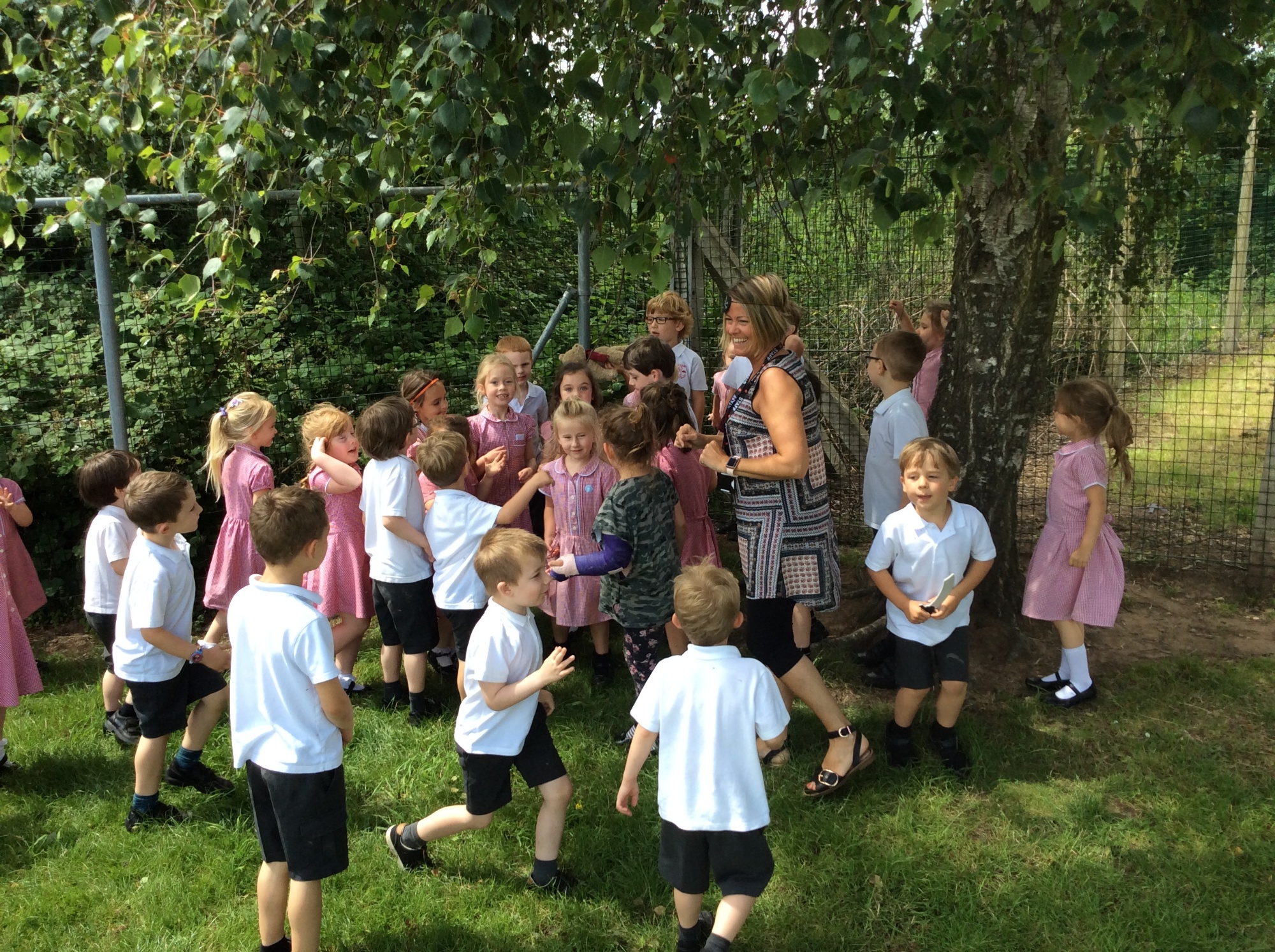 The pirates had hidden parts of the treasure map around school for us to find so we could rescue back our whiteboard pens and Miss Hinton's bell! We had a lot of fun collecting the clues from different teachers and were successful in getting our stuff back from the pirates!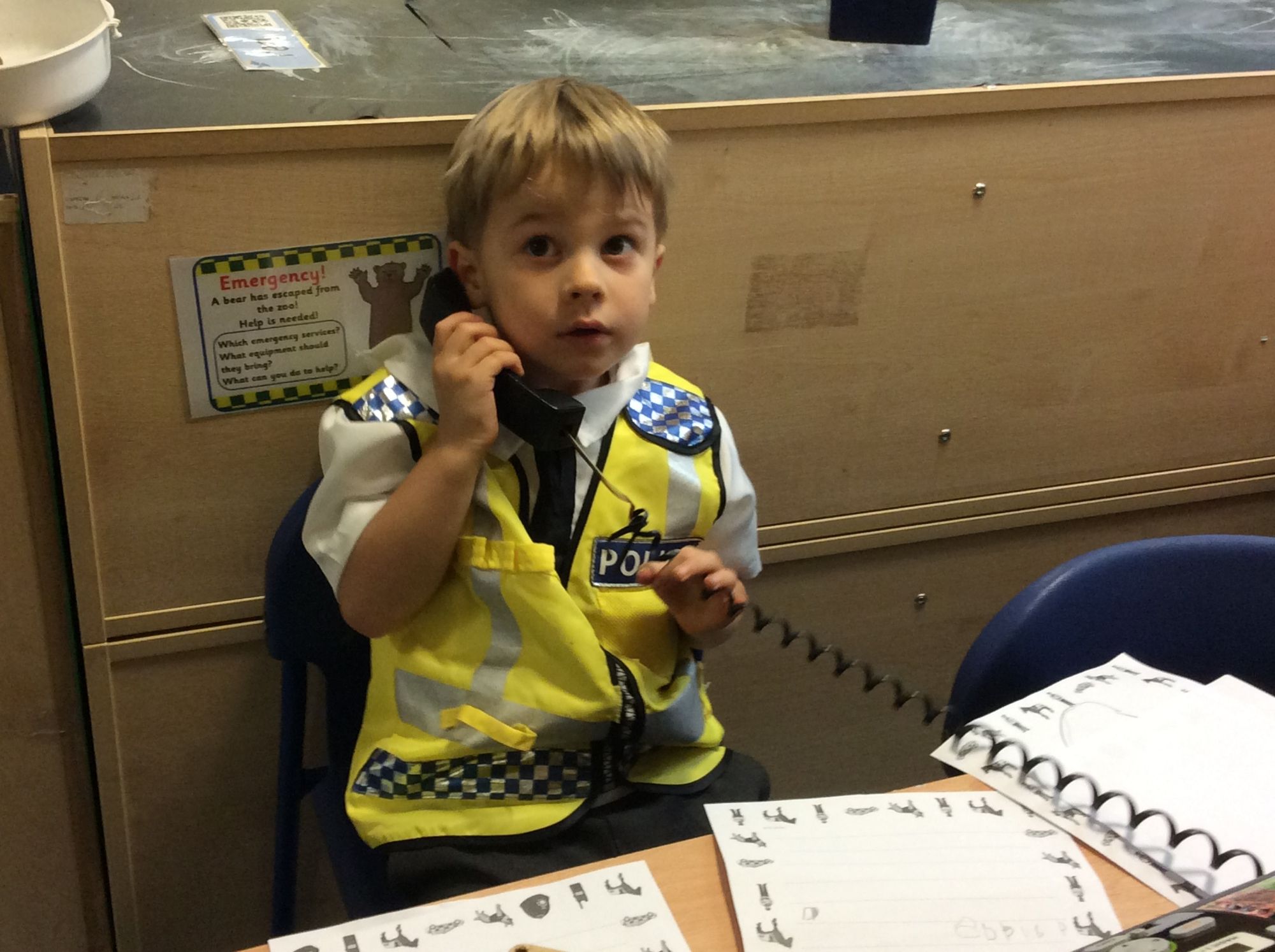 Outdoor construction
We use a "Loose Parts" approach as one of the ways we encourage creativity and support the development of speech and language. The outdoor construction area is always popular, with groups of children designing, building and carrying out role-play using a wide variety of open-ended materials such as drainpipes, cable reels, tubes, netting etc.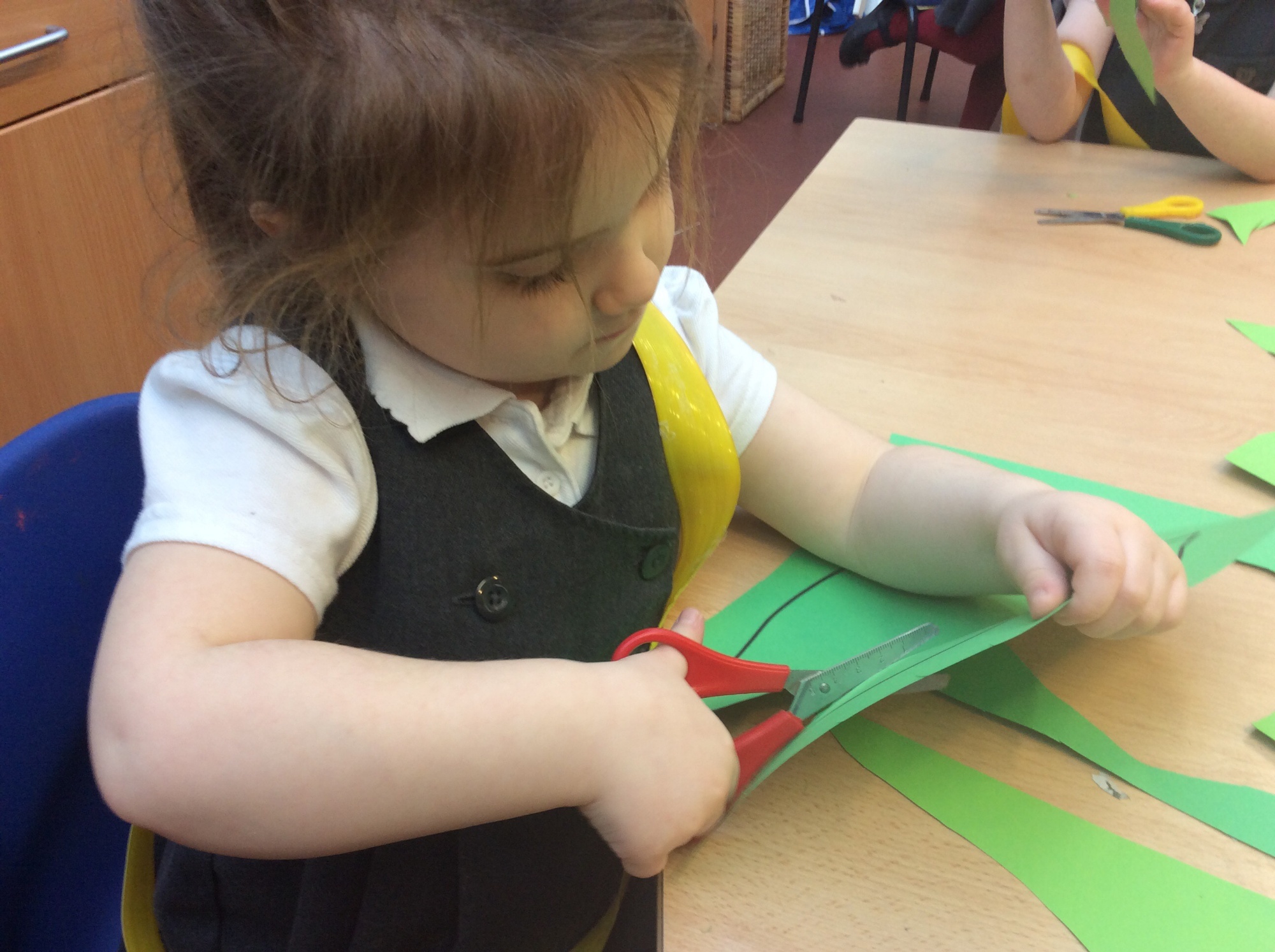 Forest School
Every Wednesday the Reception classes spend the afternoon in our Forest School. It's a great opportunity for the children to explore learning in a different environment, take risks, test themselves physically, find out about nature, growth, decay, patterns and changes.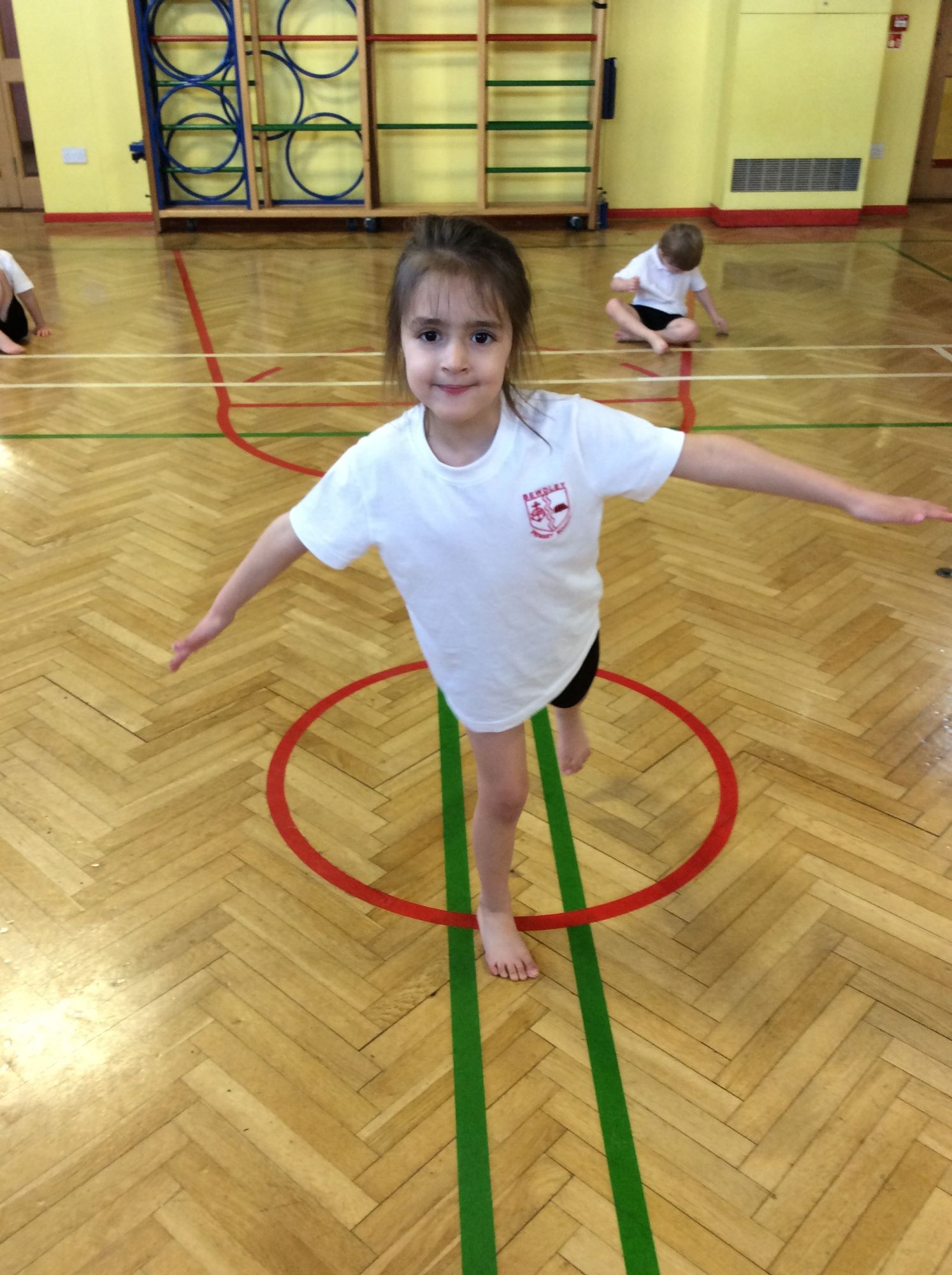 Mathematical Development
Mathematics involves providing our Reception children with opportunities to develop and improve their skills in counting, understanding and using numbers. We are also working on number recognition and forming our numbers when the children are ready to do so. Children can practise these skills in our role play area by counting out the plates and glasses. Counting also happens during small world when the farmer is counting his animals. Our aim is to give the children as many opportunities to develop and improve their skills. During the year we explore patterns and shapes and get the children involved by going on a shape hunt, create their own patterns and look at more famous ones. As a team we strive to make our learning fun and interactive. Using both indoors and outdoors as part of our learning space.
Safety Week
We were very lucky to be joined by the Local Neighbourhood policing team and their fantastic car! The children all had the chance to try on real police clothes, and ask lots and lots of questions. We followed up this interest by opening a "999, what's your emergency" role play area. There were some incredible emergencies phoned through, and lots of daring rescues carried out as a result!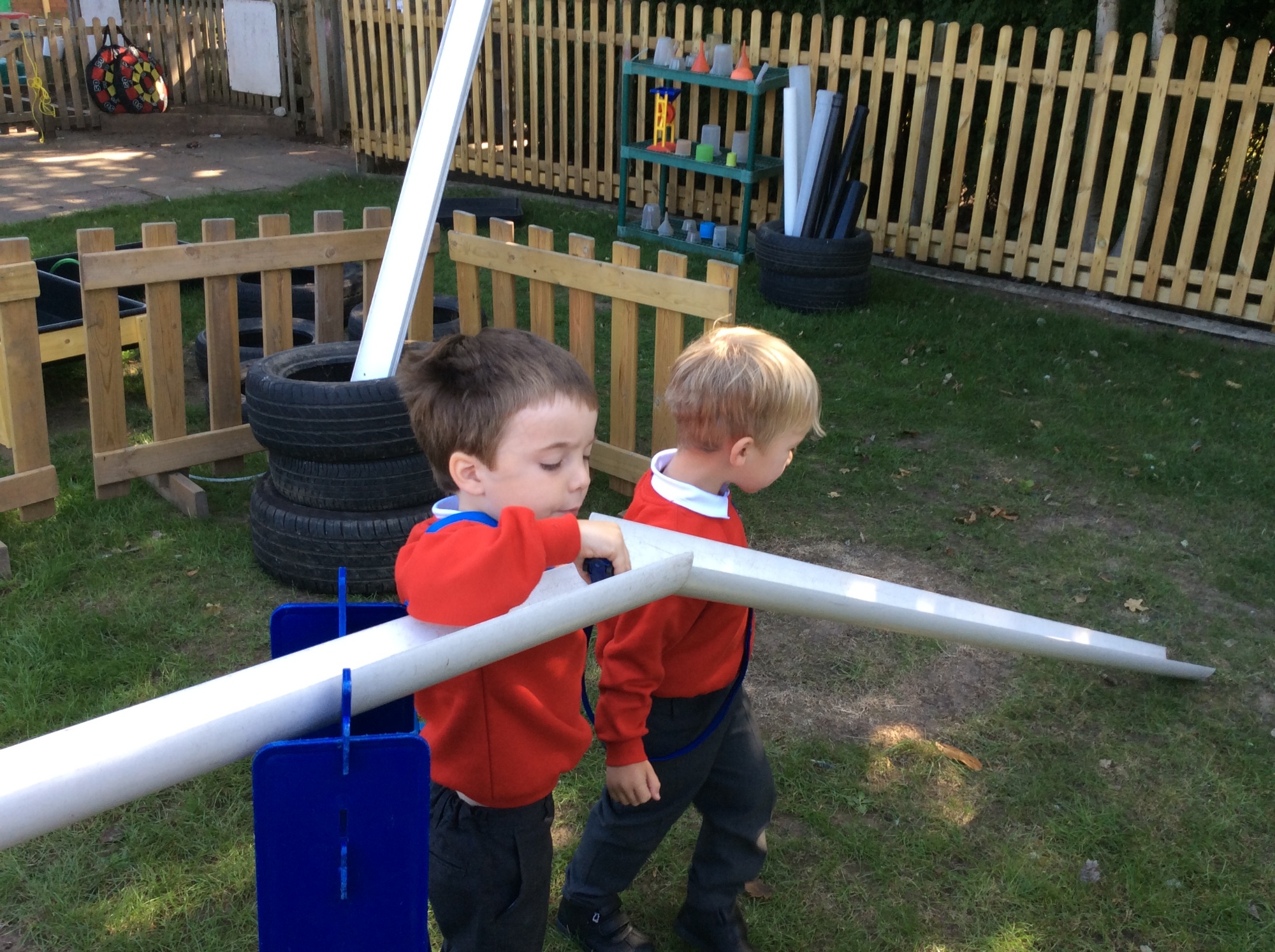 Powerful People
This term in Reception our topic has been Powerful people. As part of this, we have been reading the fantastic book series 'Supertato'. Through this story we have written about super powers, made wanted posters for the evil pea and lots of different advice for the vegetables in the story. The children have been turning average vegetables into super veg and have been building models with sprouts!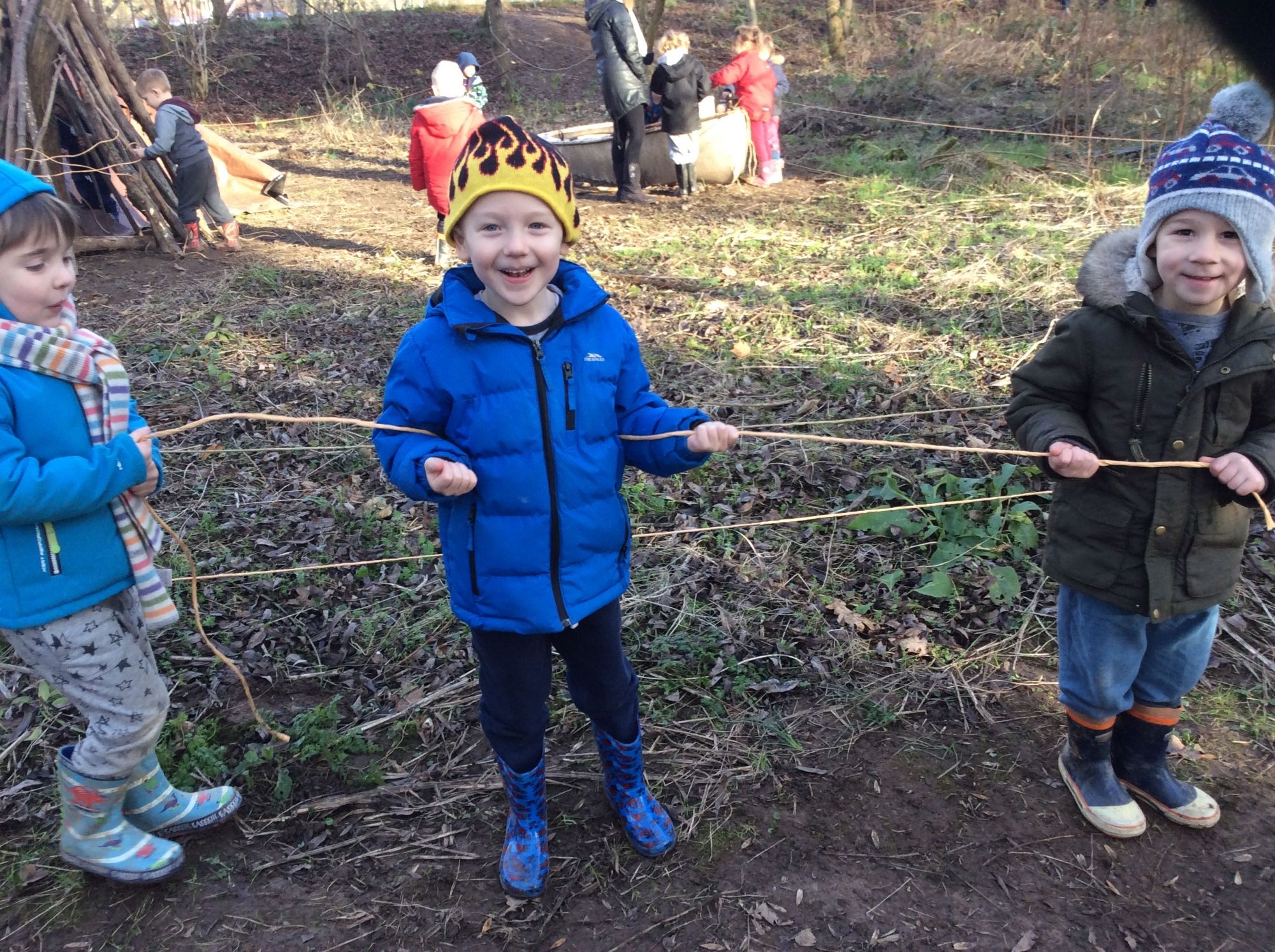 Physical Development
We use the school hall for regular PE sessions, but also, ensure that the children have many opportunities to develop confident gross and fine motor skills both inside and outside the classroom. Tyres in our outside area provide opportunities for balancing and jumping, while, balls, skittles, ropes and pulleys support arm and shoulder strength, which is so vital for writing skills. We use scissors, pegs, tweezers, pipettes, beads, pens, lego etc. in hundreds of different ways to help children develop the hand strength and pincer grip necessary for holding a pencil effectively.