Reception
Our Recent Activities in Reception
Below is a snapshot of what Reception have being doing in school. Click on Reception photos to see more photos and details.
Many of our themes explore ways to keep healthy, including eating a balanced diet, taking regular exercise, and knowing how to stay safe.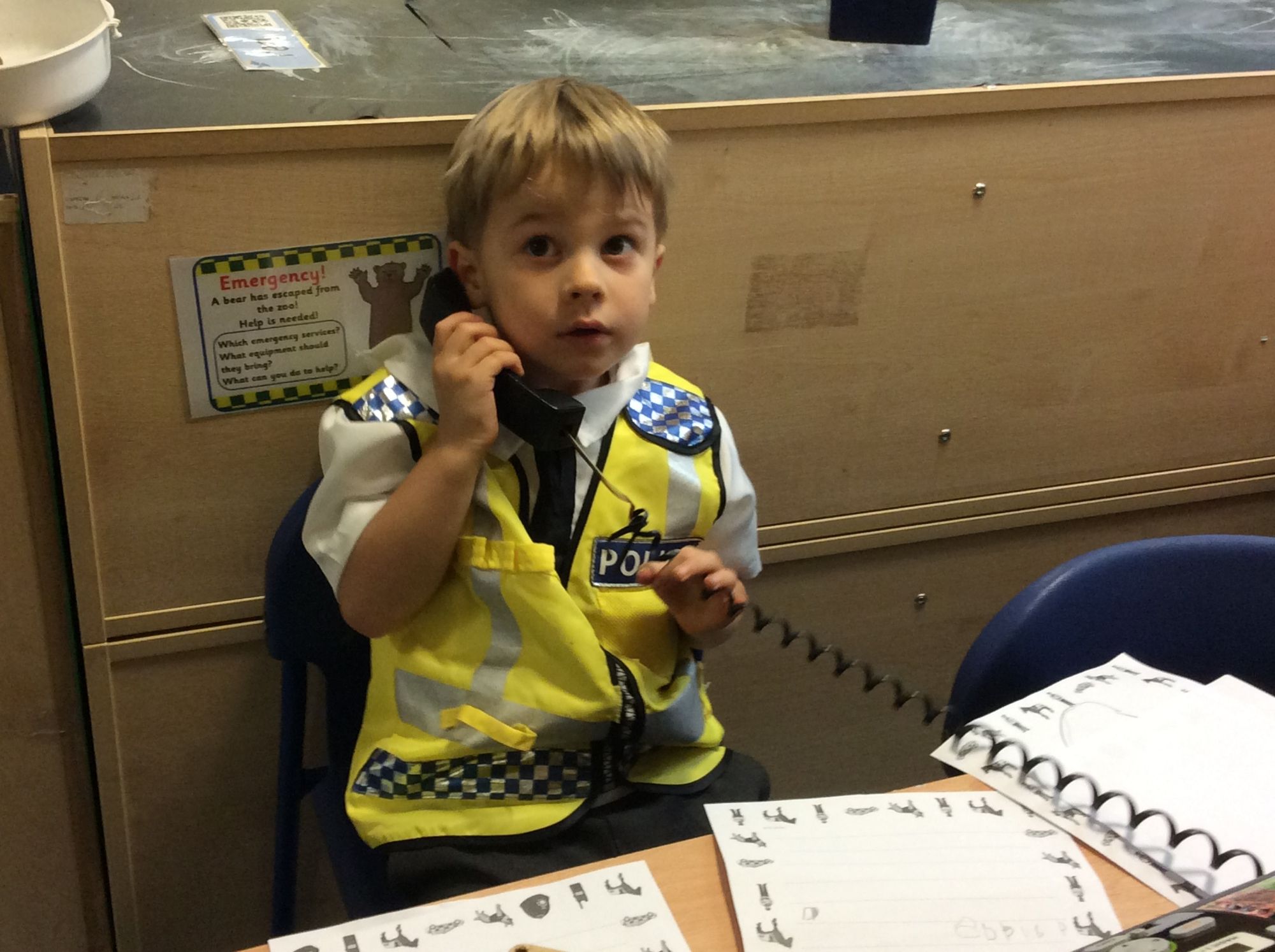 Outdoor construction
We use a "Loose Parts" approach as one of the ways we encourage creativity and support the development of speech and language. The outdoor construction area is always popular, with groups of children designing, building and carrying out role-play using a wide variety of open-ended materials such as drainpipes, cable reels, tubes, netting etc.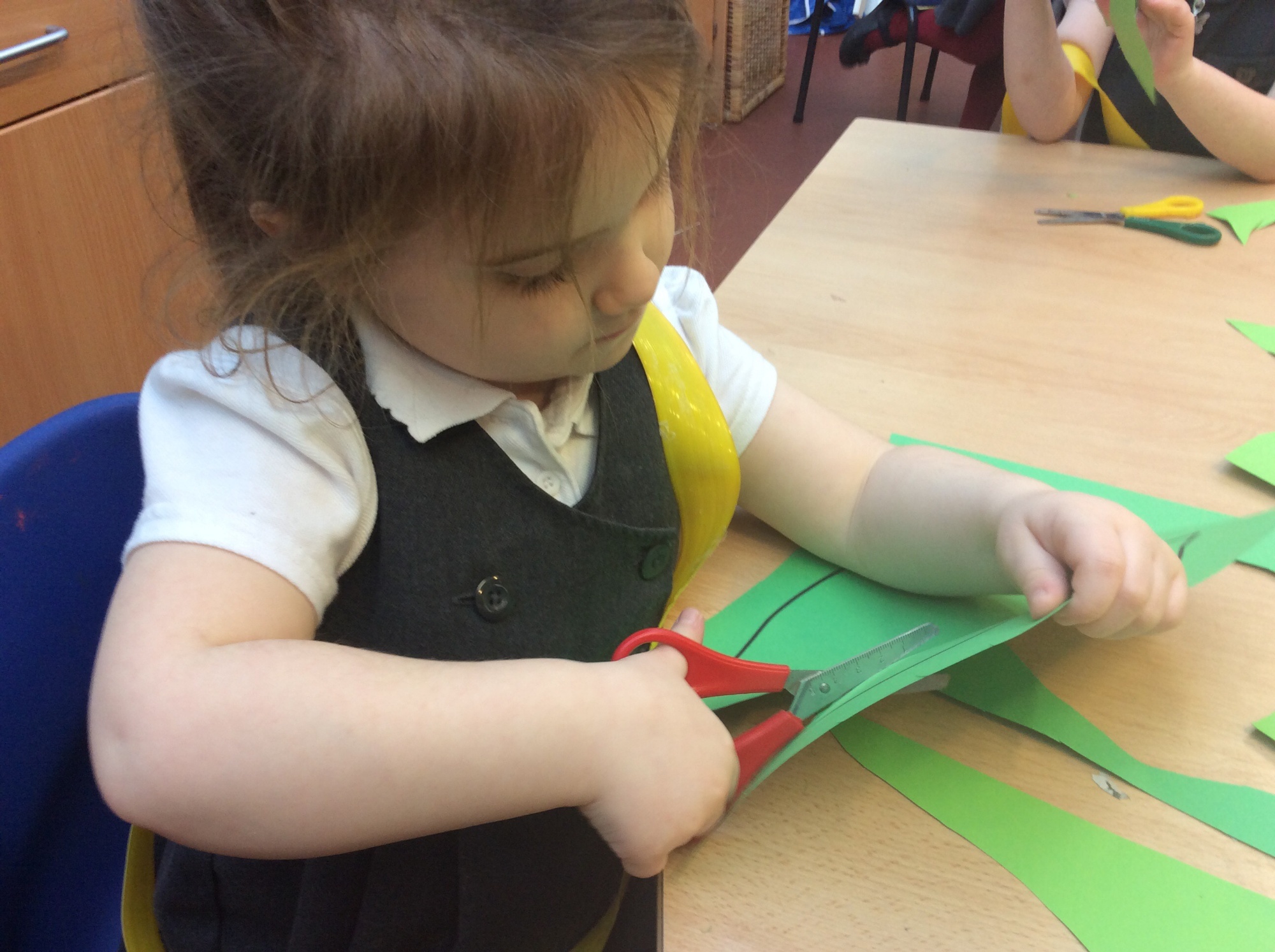 Forest School
Every Wednesday the Reception classes spend the afternoon in our Forest School. It's a great opportunity for the children to explore learning in a different environment, take risks, test themselves physically, find out about nature, growth, decay, patterns and changes.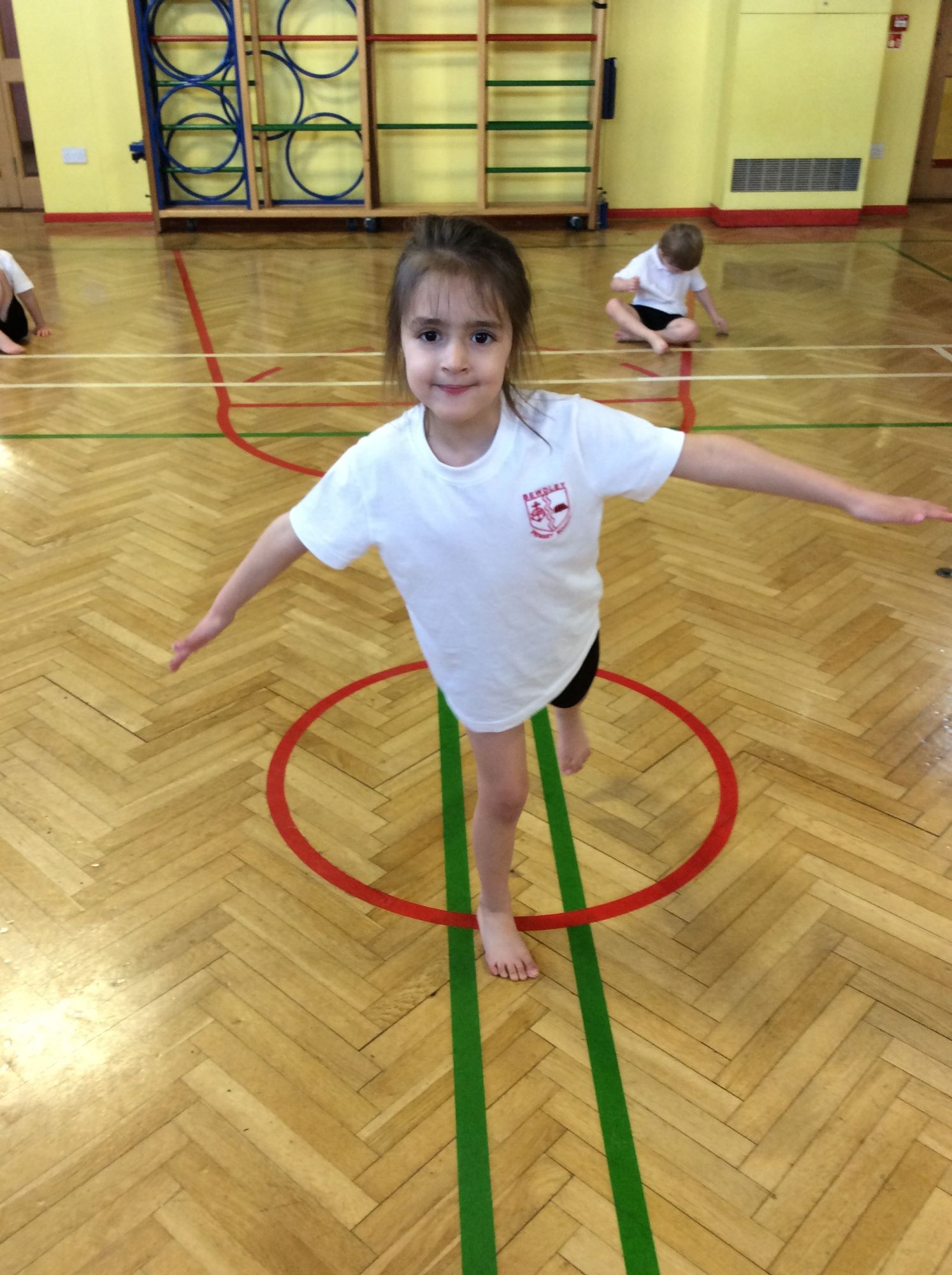 Safety Week
We were very lucky to be joined by the Local Neighbourhood policing team and their fantastic car! The children all had the chance to try on real police clothes, and ask lots and lots of questions. We followed up this interest by opening a "999, what's your emergency" role play area. There were some incredible emergencies phoned through, and lots of daring rescues carried out as a result!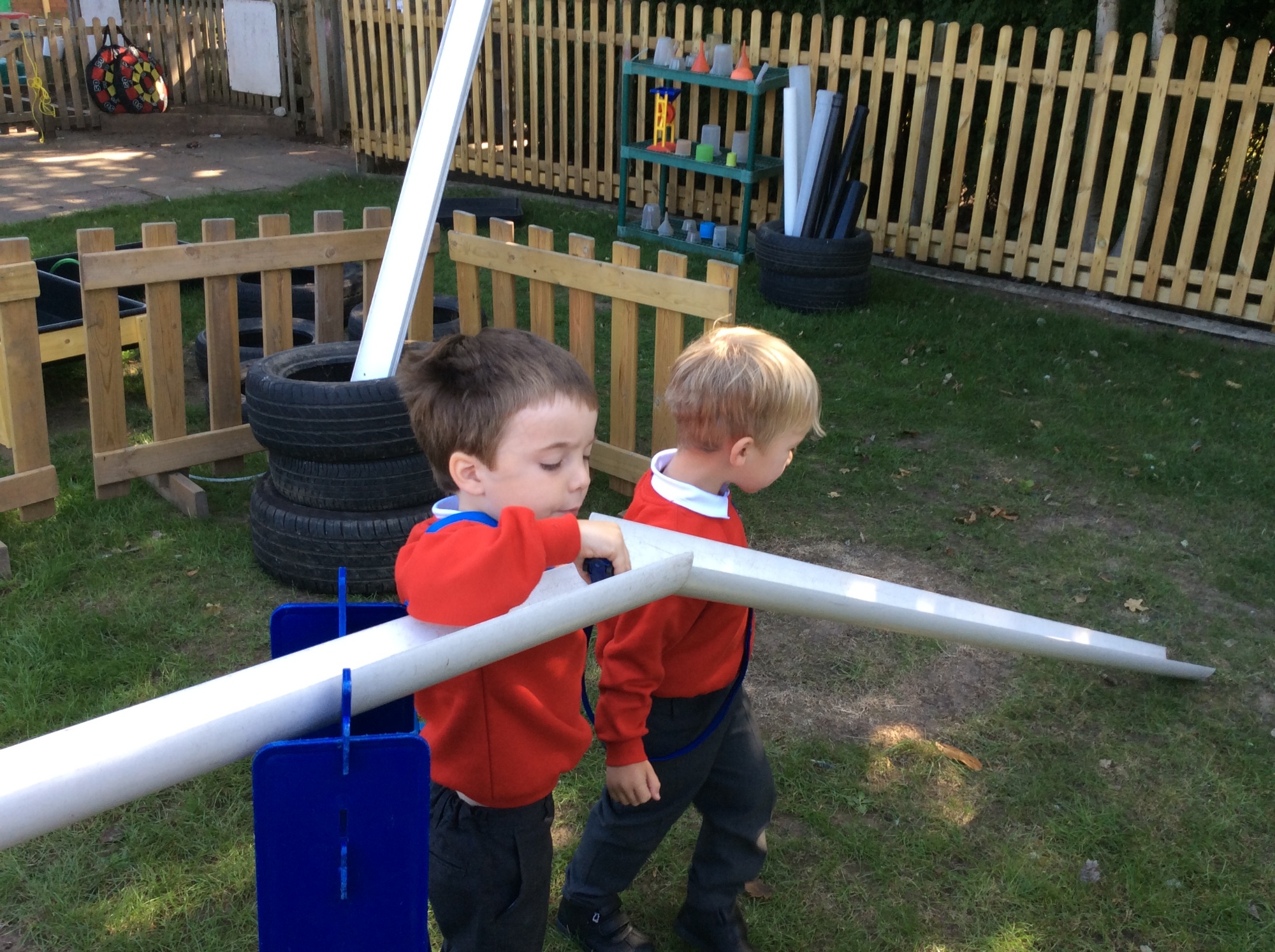 Powerful People
This term in Reception our topic has been Powerful people. As part of this, we have been reading the fantastic book series 'Supertato'. Through this story we have written about super powers, made wanted posters for the evil pea and lots of different advice for the vegetables in the story. The children have been turning average vegetables into super veg and have been building models with sprouts!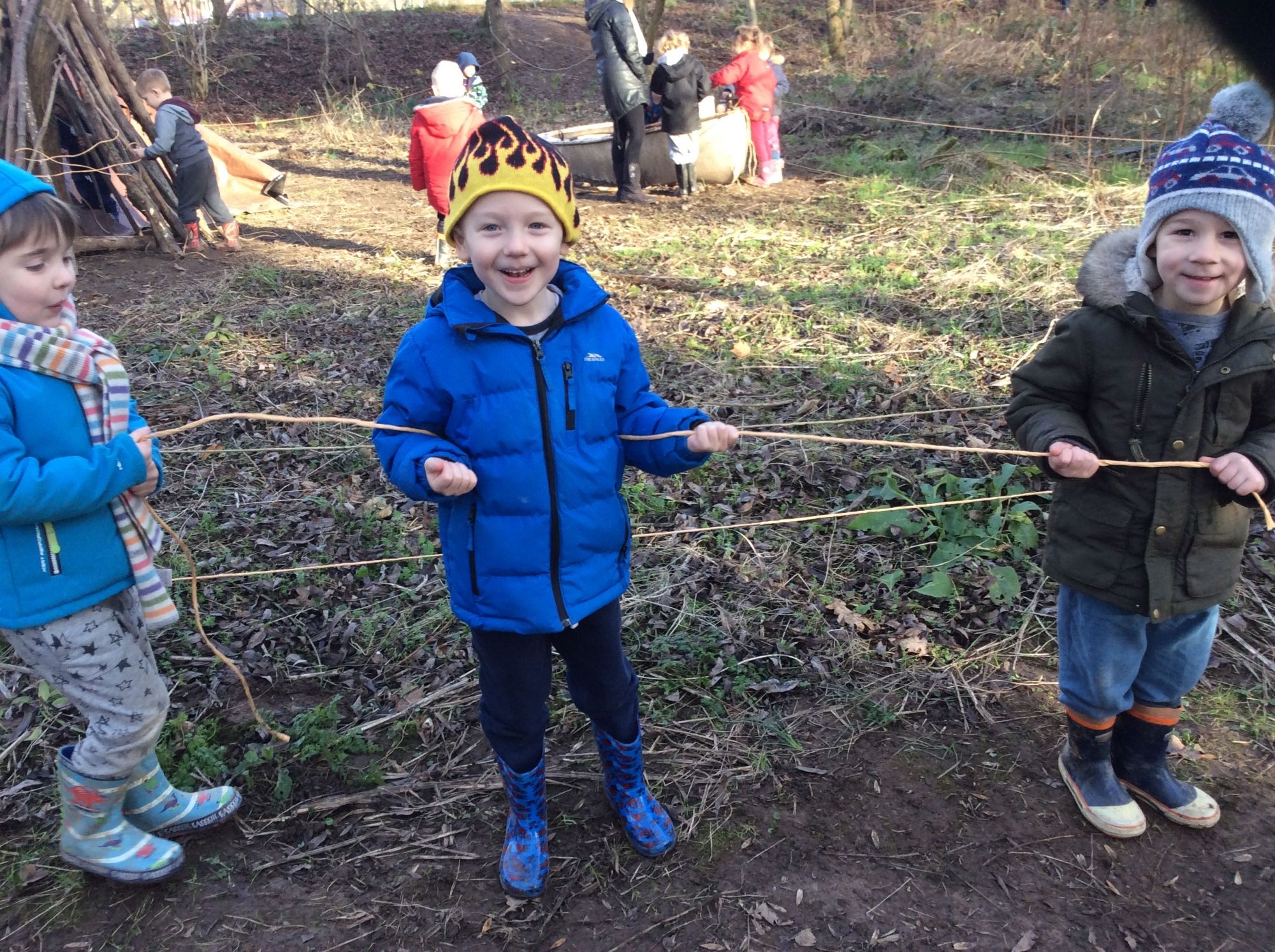 Physical Development
We use the school hall for regular PE sessions, but also, ensure that the children have many opportunities to develop confident gross and fine motor skills both inside and outside the classroom. Tyres in our outside area provide opportunities for balancing and jumping, while, balls, skittles, ropes and pulleys support arm and shoulder strength, which is so vital for writing skills. We use scissors, pegs, tweezers, pipettes, beads, pens, lego etc. in hundreds of different ways to help children develop the hand strength and pincer grip necessary for holding a pencil effectively.