Reception
Our Recent Activities in Reception
Below is a snapshot of what Reception have being doing in school. Click on Reception photos to see more photos and details. Many of our themes explore ways to keep healthy, including eating a balanced diet, taking regular exercise, and knowing how to stay safe.
The Frog Prince
'The Frog Prince' has been the focus in Reception this week. They've been making their own characters and castles to retell the story using story journeys. In art, the children have been learning about primary colours and experimenting to make new colours.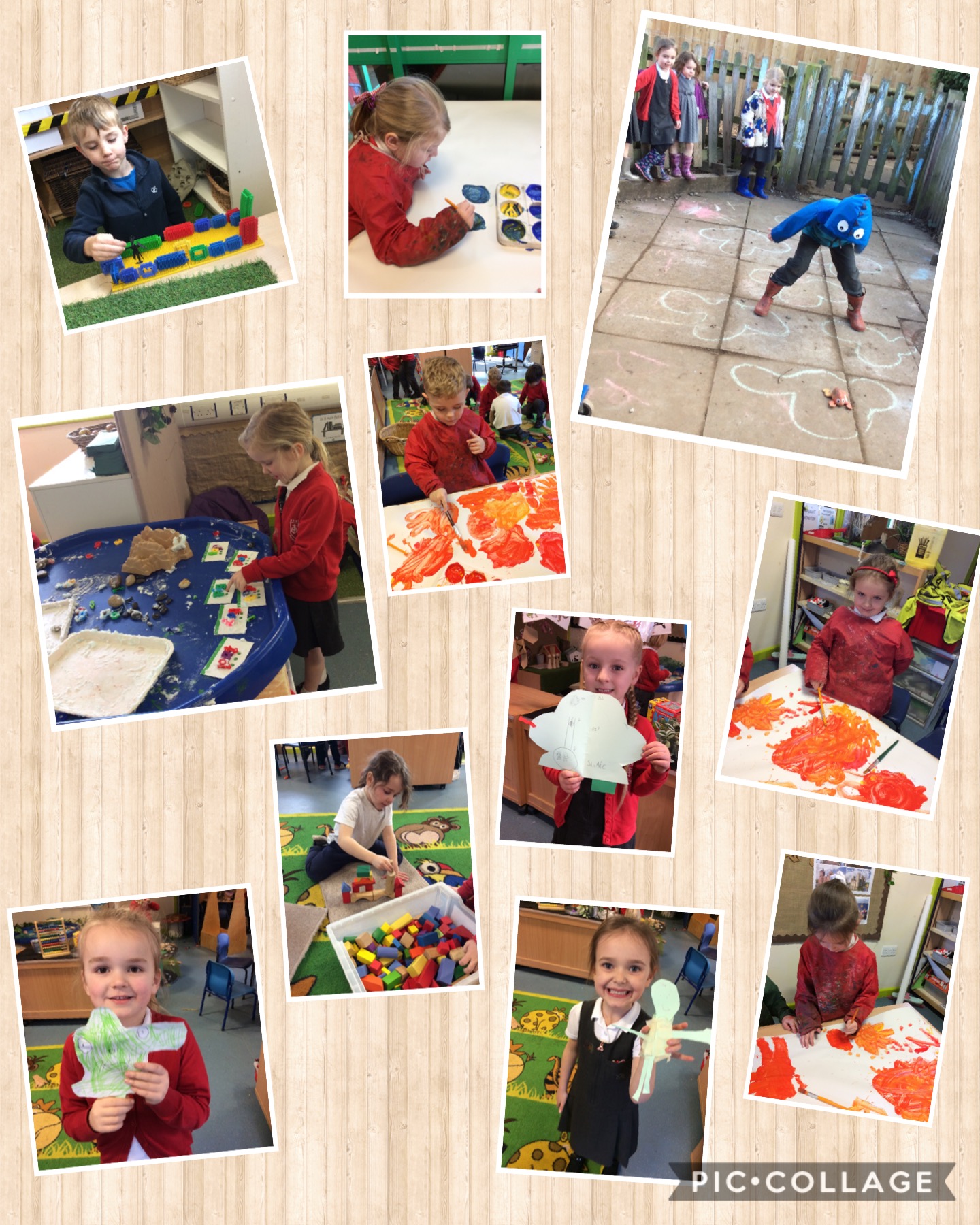 'We're Going on a Bear Hunt'
The classic, well-loved story 'We're Going on a Bear Hunt' was the inspiration for learning in Reception last week. The children took part in a wide-range of themed activities including making maps and binoculars to help find the bears. They even used their construction materials to make caves for the bears to live in!
Using fiction and non-fiction books, they discovered even more about different kinds of bears and even retold the story in PE, using the benches to create different types of movements.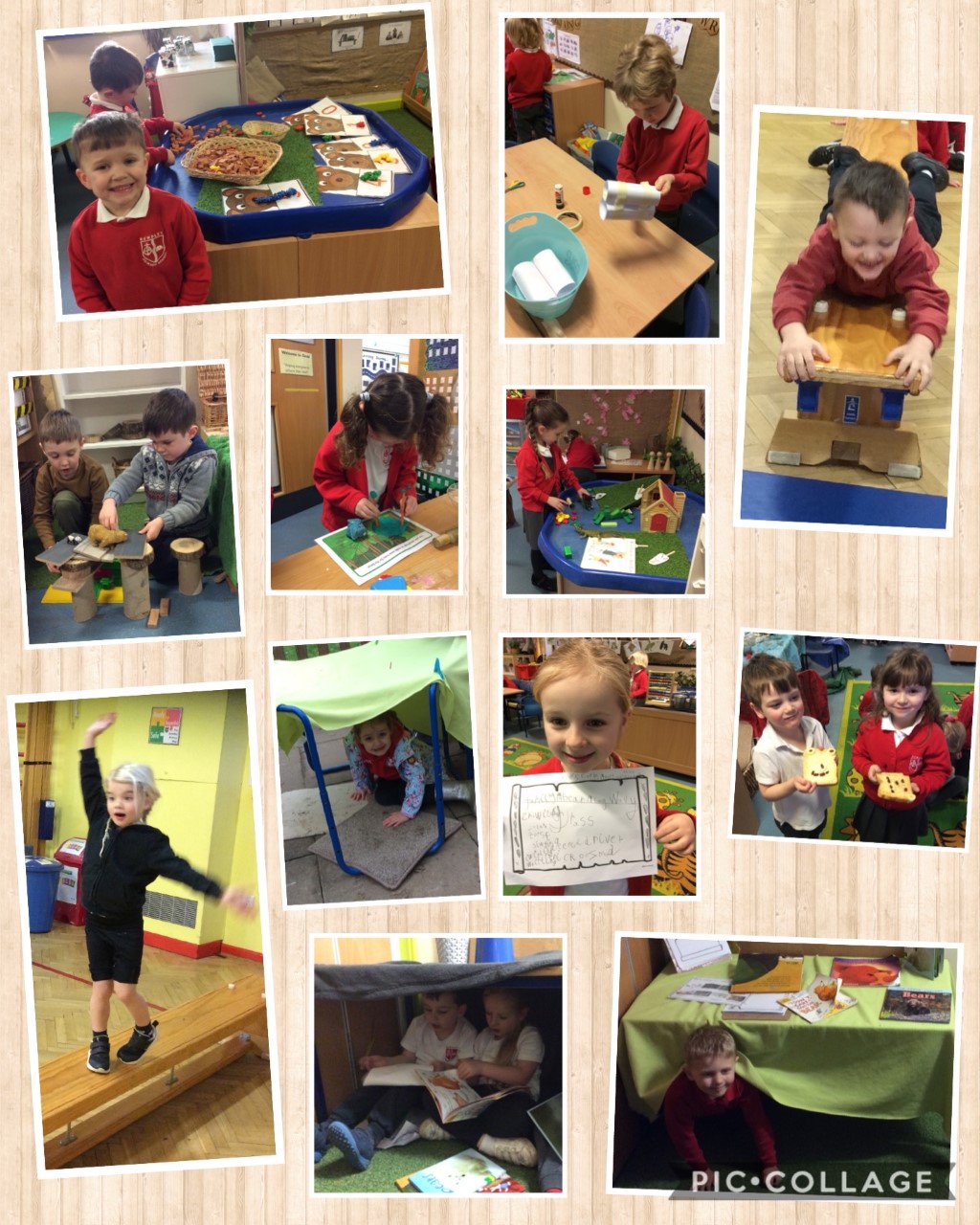 The Elves and the Shoemaker
The children in Reception have been learning all about the story of 'The Elves and the shoemaker.' They've been investigating all the different kinds of shoes available and writing lists to make orders from the shoe shop. Then they've created new shoes using a range of materials and even made their own elf hats to help the shoemaker!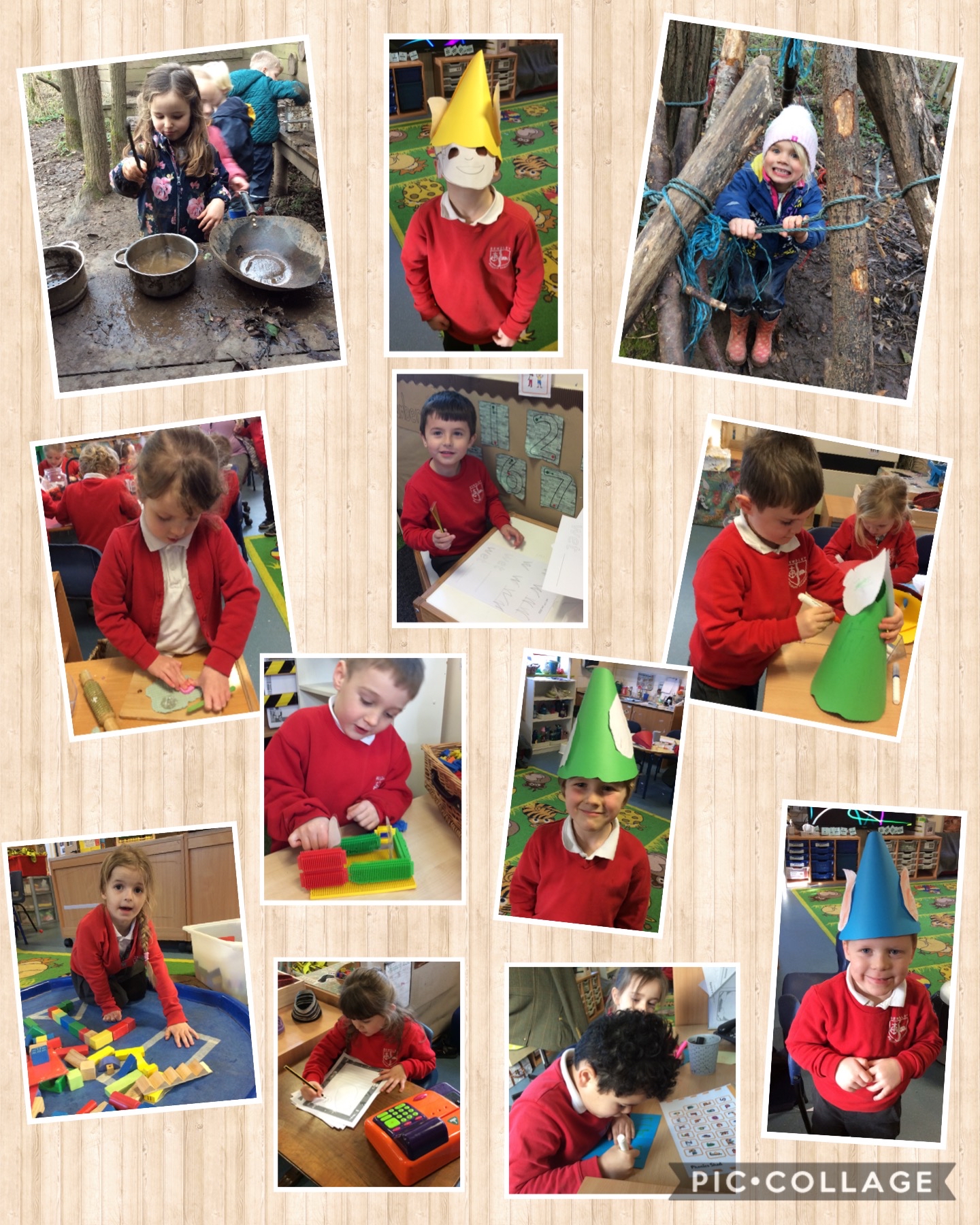 Joe's birthday!
Our Reception classes, Inkpen and Dodd, have been getting ready for Joe's birthday party on Friday. Joe is our school's phonics puppet and children in Key Stage One and Reception will be very familiar with his work! They have been painting birthday cakes, writing invitations and making cakes. While in numeracy, they have been focusing on counting and even discovering that they can count things they can't see, such as clap, staps and beats on a drum.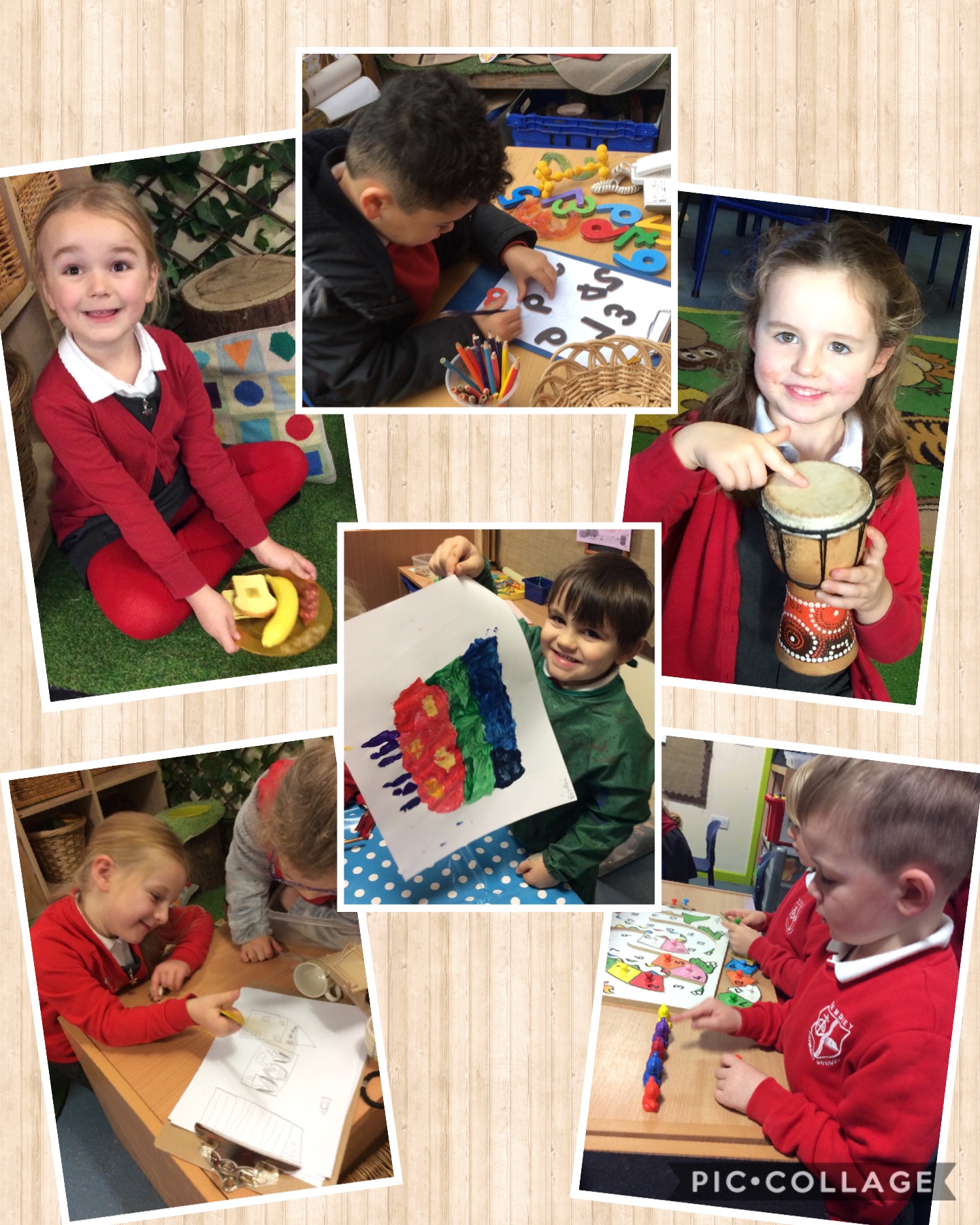 Bonfire-themed Week
Our Reception children had so much fun with their bonfire-themed week which included firework art, making rockets from a whole range of materials and role playing the fun of going to a bonfire! They're also enjoying their new phonics sessions and are looking forward to learning more from their new puppet friend Joe!