Forest School
Welcome to our Forest School
Forest School is an inspirational process that offers ALL learners regular opportunities to achieve and develop confidence and self-esteem through hands-on learning experiences in a natural environment. We are extremely fortunate to have our own wonderful woodland area, sandwiched between the school field and the beautiful River Severn. Every child from Reception until Year Two spends a whole afternoon each week engaged in Forest School - whatever the weather, (the only exceptions being instances of high winds or lightening.) Lower Key Stage Two have Forest School for one term, when they are not swimming. Upper Key Stage Two also have opportunities in Forest School for activities linked to their topic learning.
Fire Safety in Forest School
It's great to be back in Forest School again and this week Milne class learnt about the 'Fire Triangle' and fire safety. They talked about its amazing uses as well as its dangers. The children also managed to squeeze in a s'mores making session while they were down there too!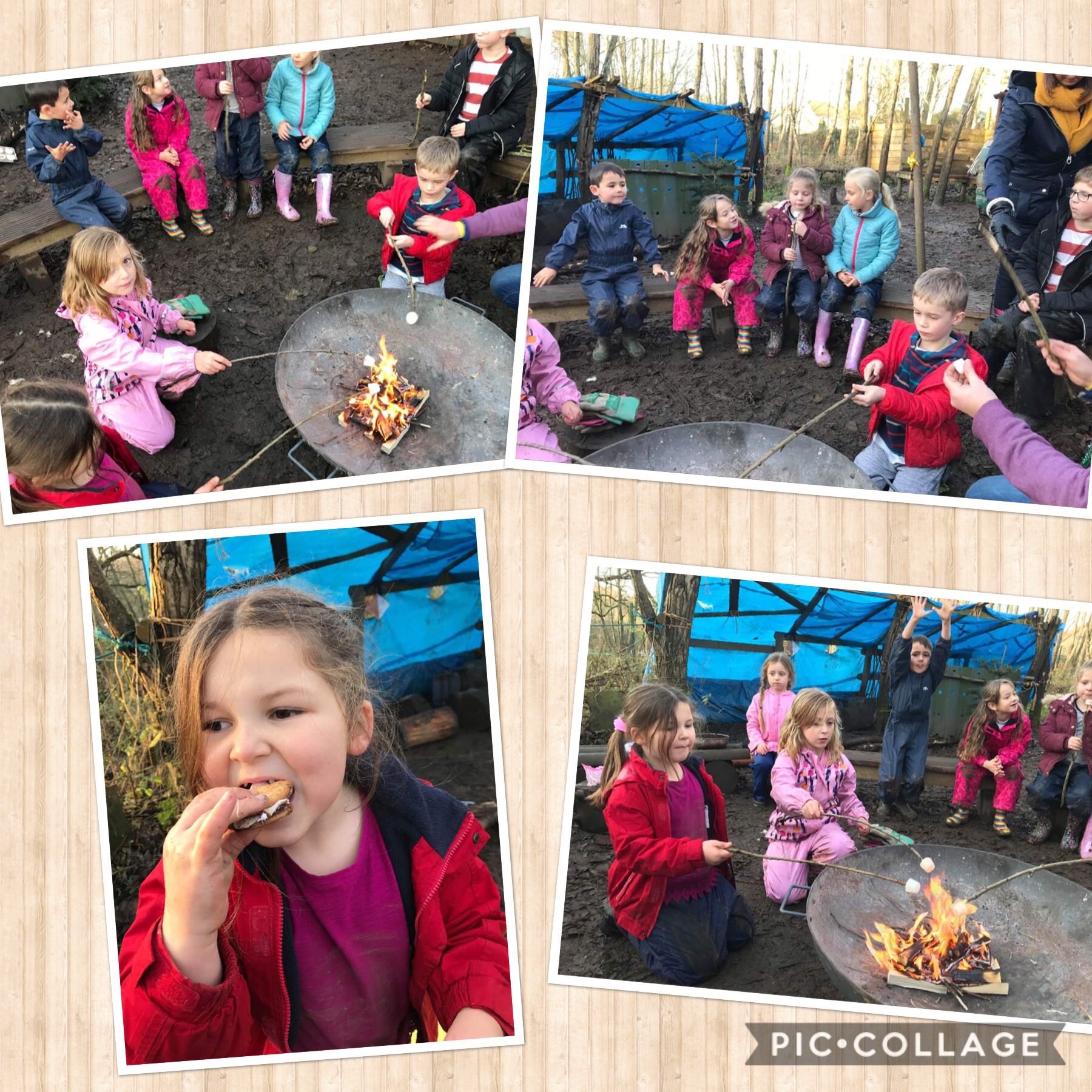 LKS2 down in Forest School hunting for fungi.
Following the recent flooding of the site and continued wet weather fungi are out in force. Using our observation skills we looked at the many differing types of fungi we have. We used this opportunity to remind children of our Forest School Rule - 'No Picking, No Licking'. We talked about how sometimes things may look tasty but they can be poisonous. The children all agreed that they should not eat anything unless it is given to them by a trusted adult.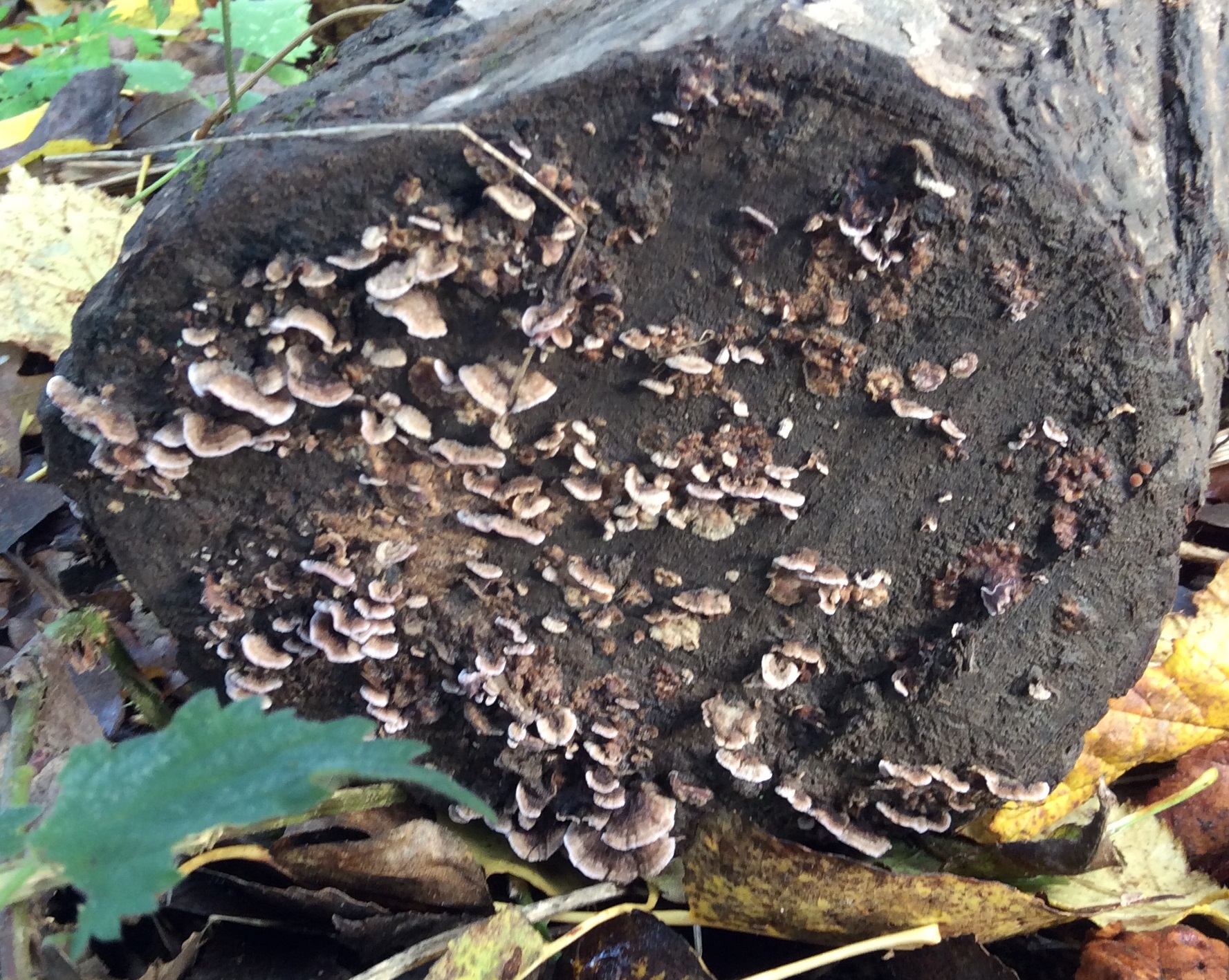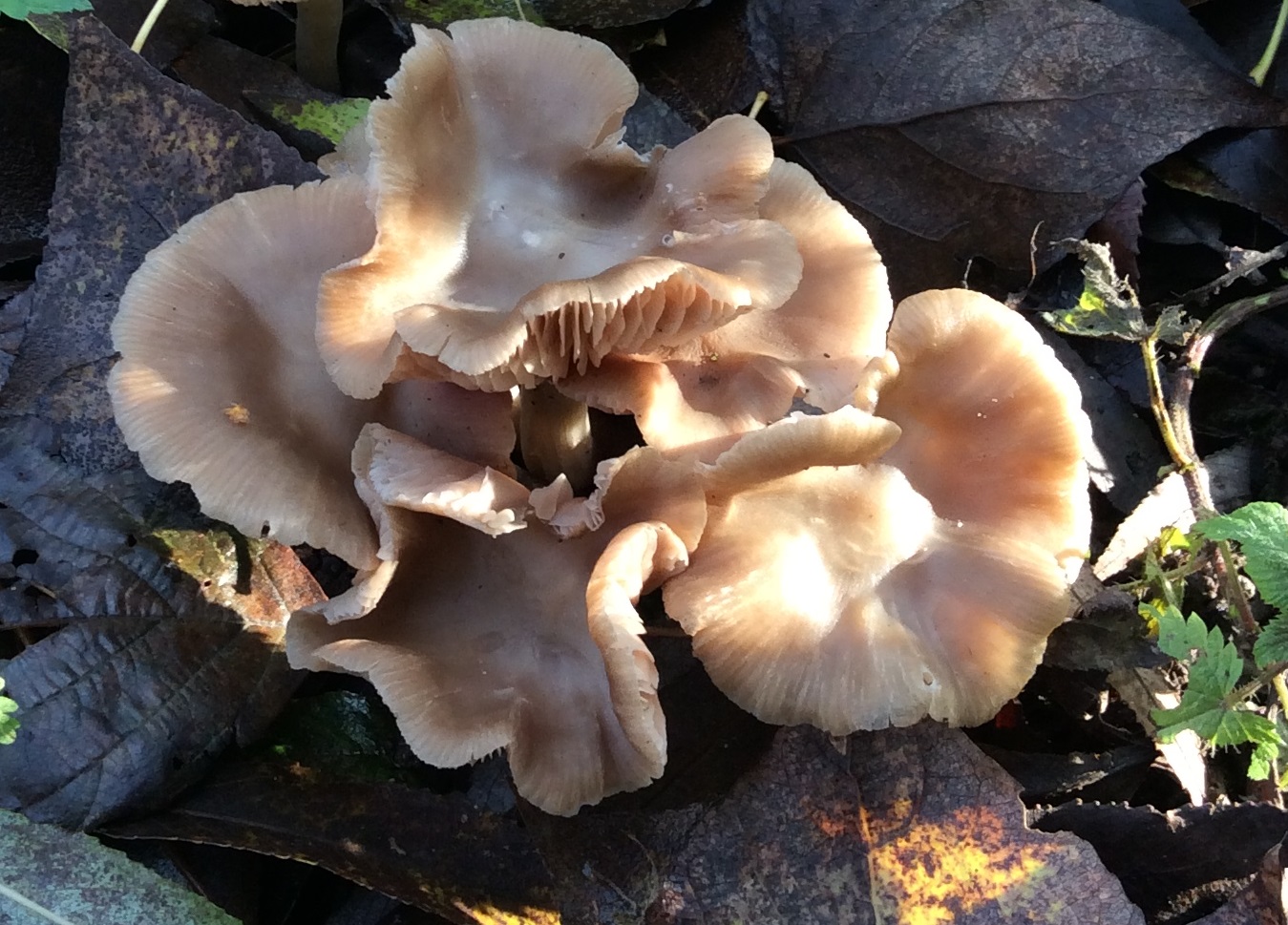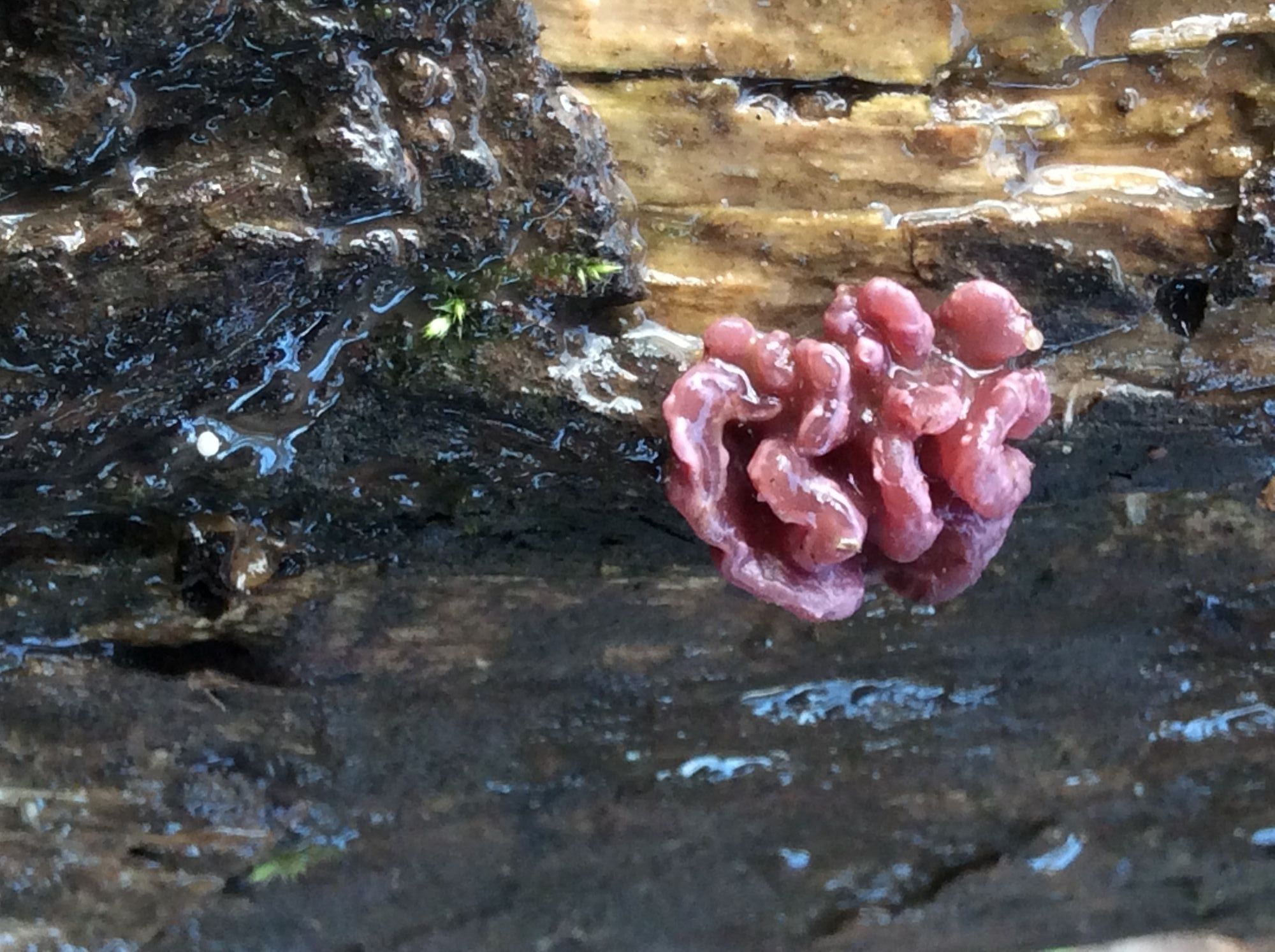 Leaf Art by Donaldson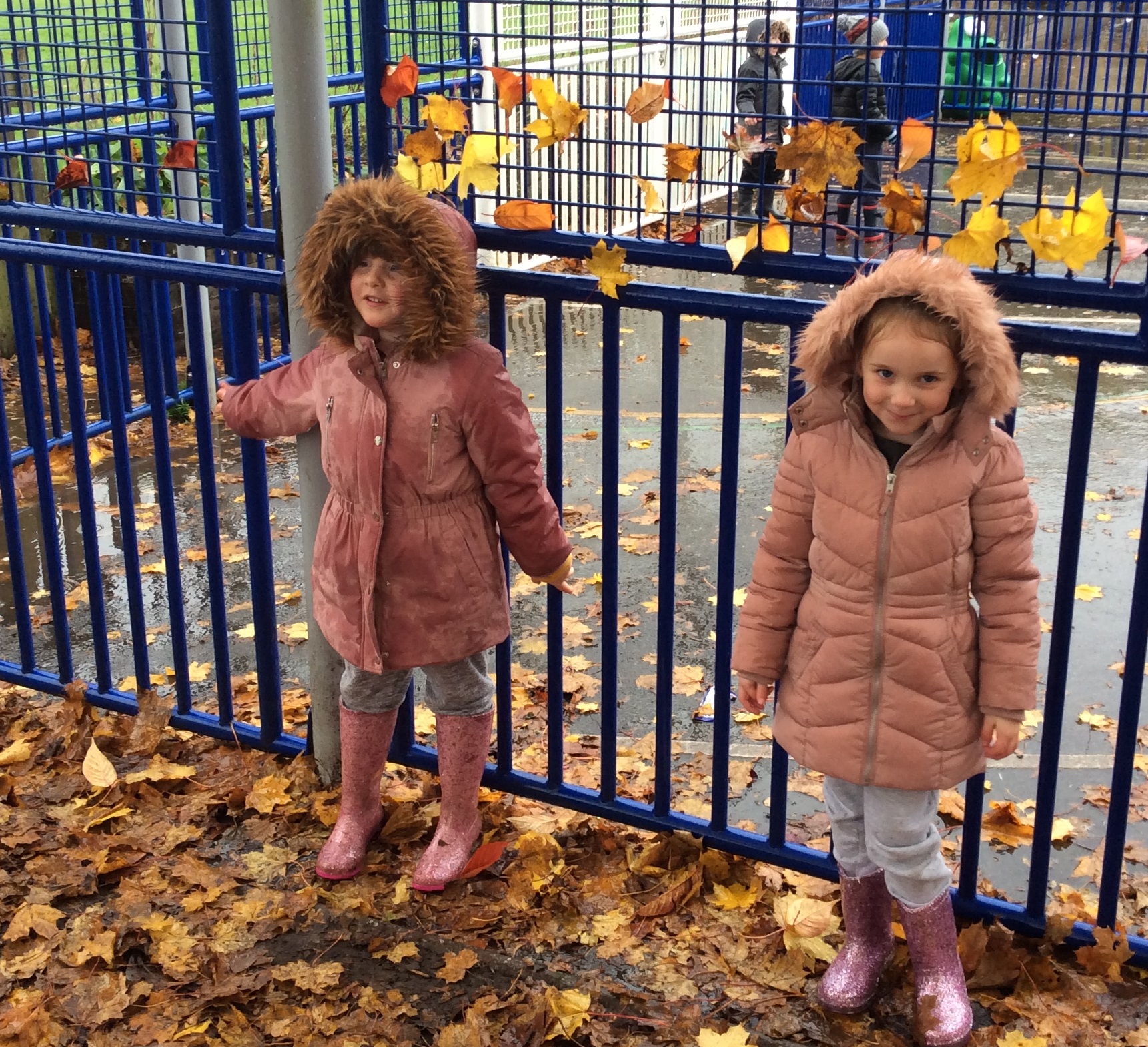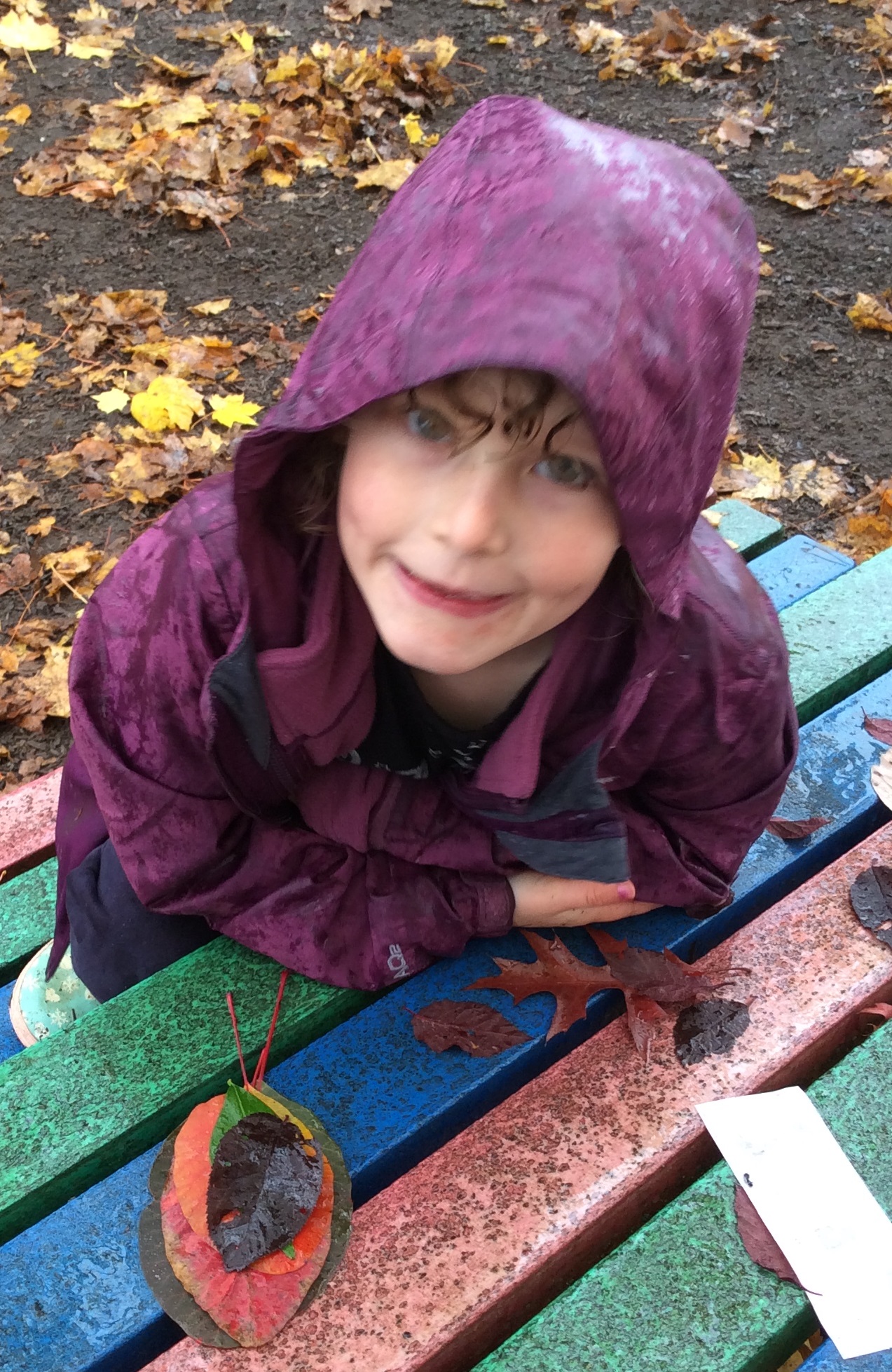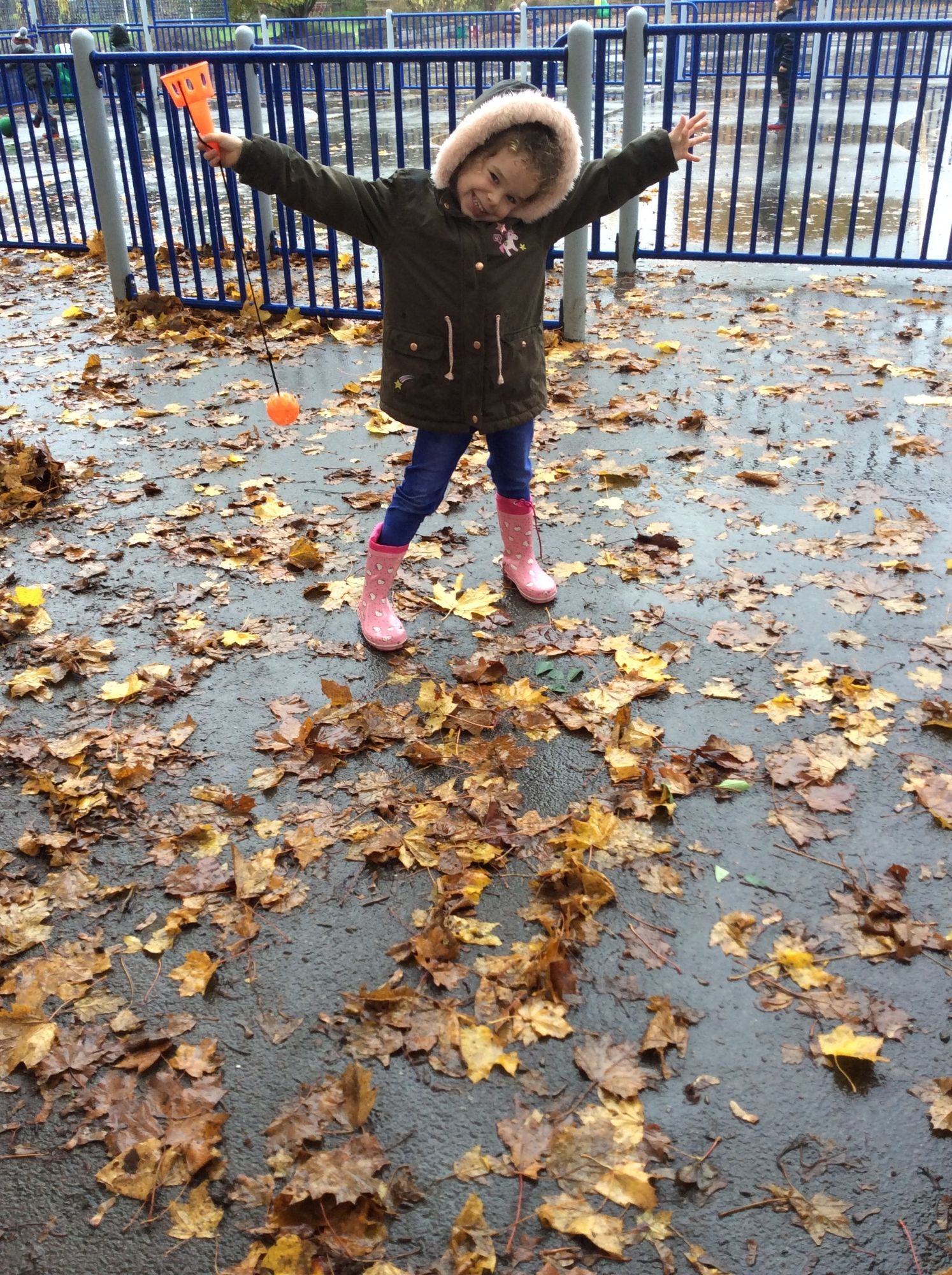 Bringing a touch of home to the woods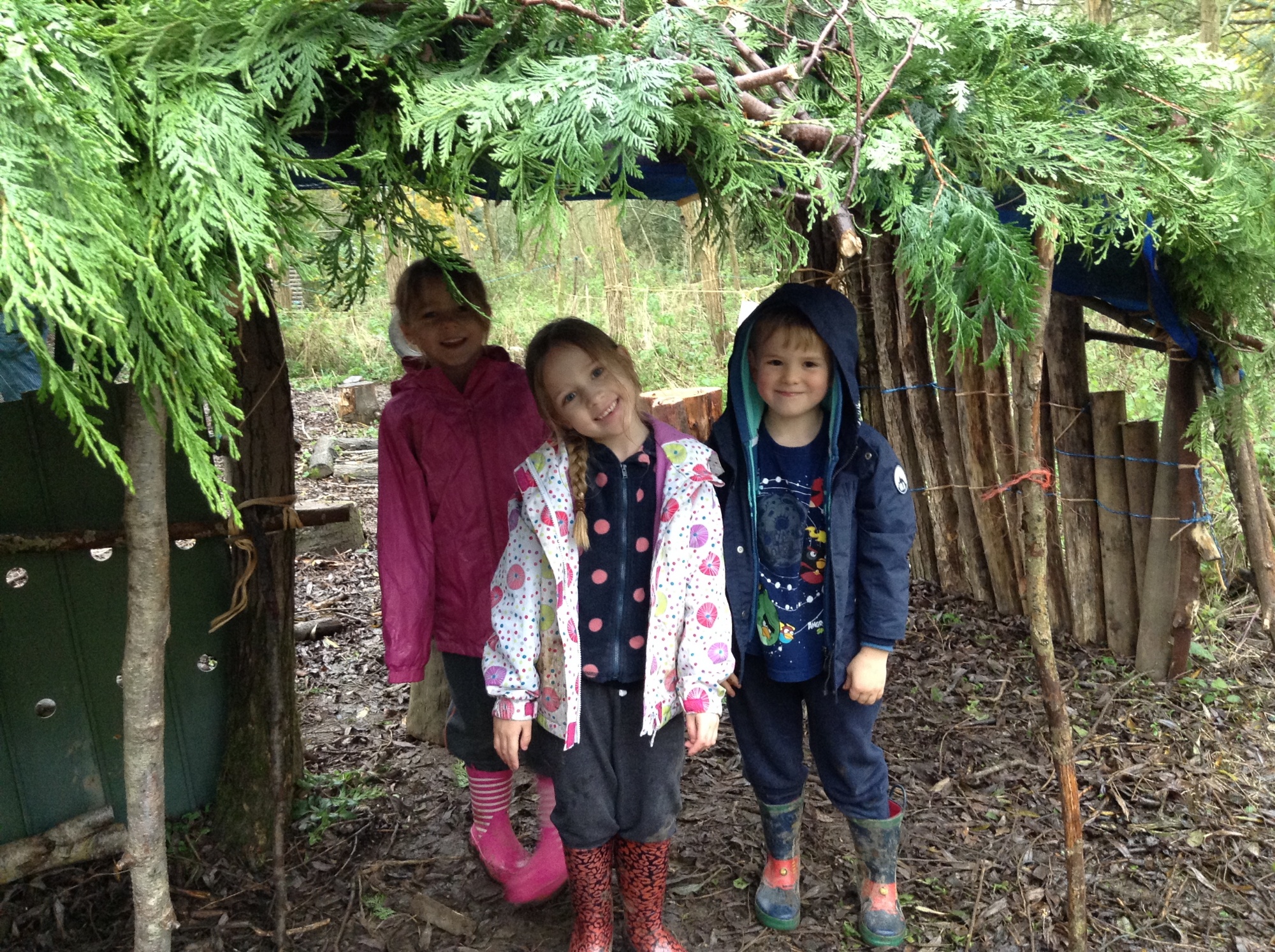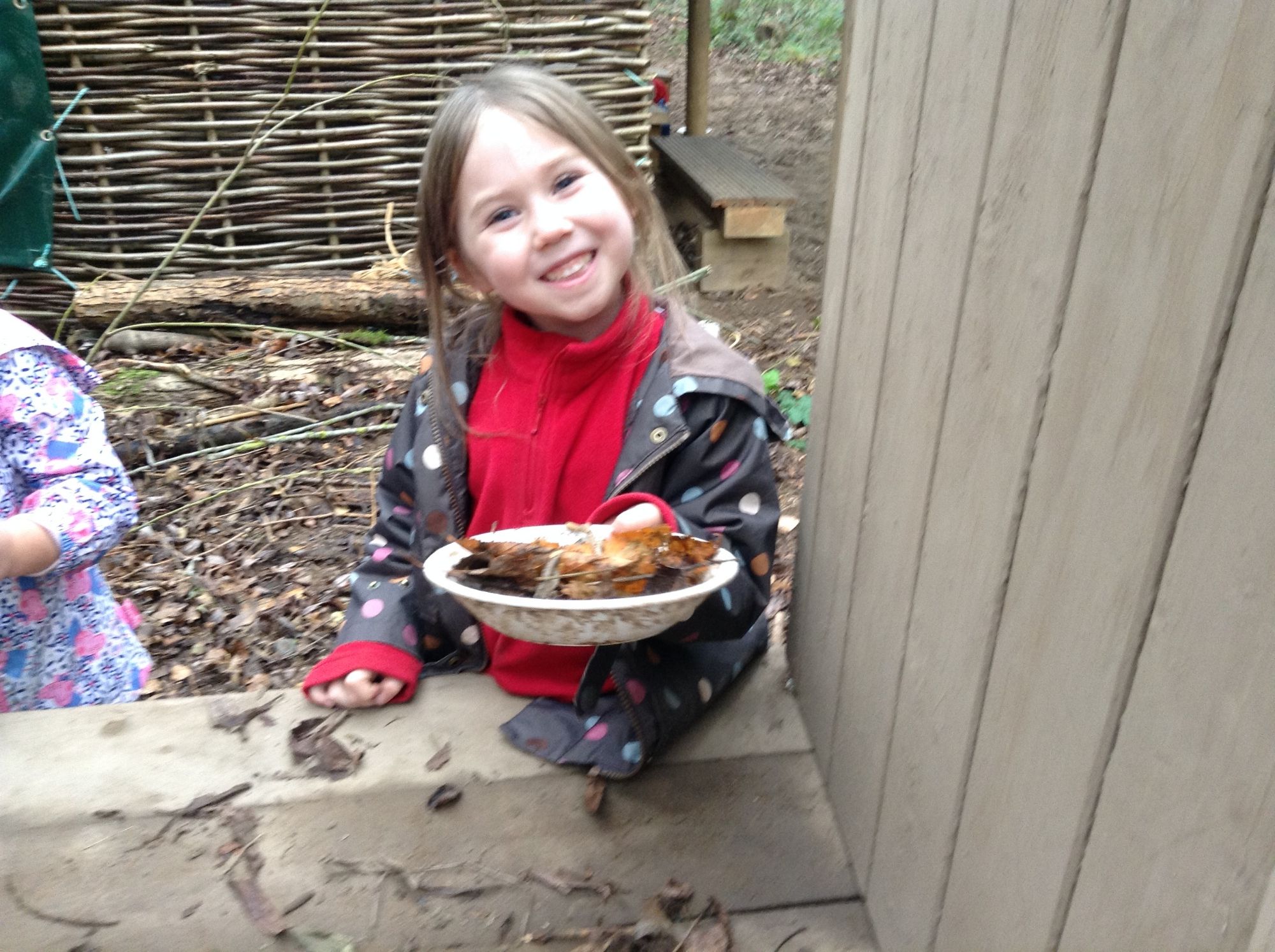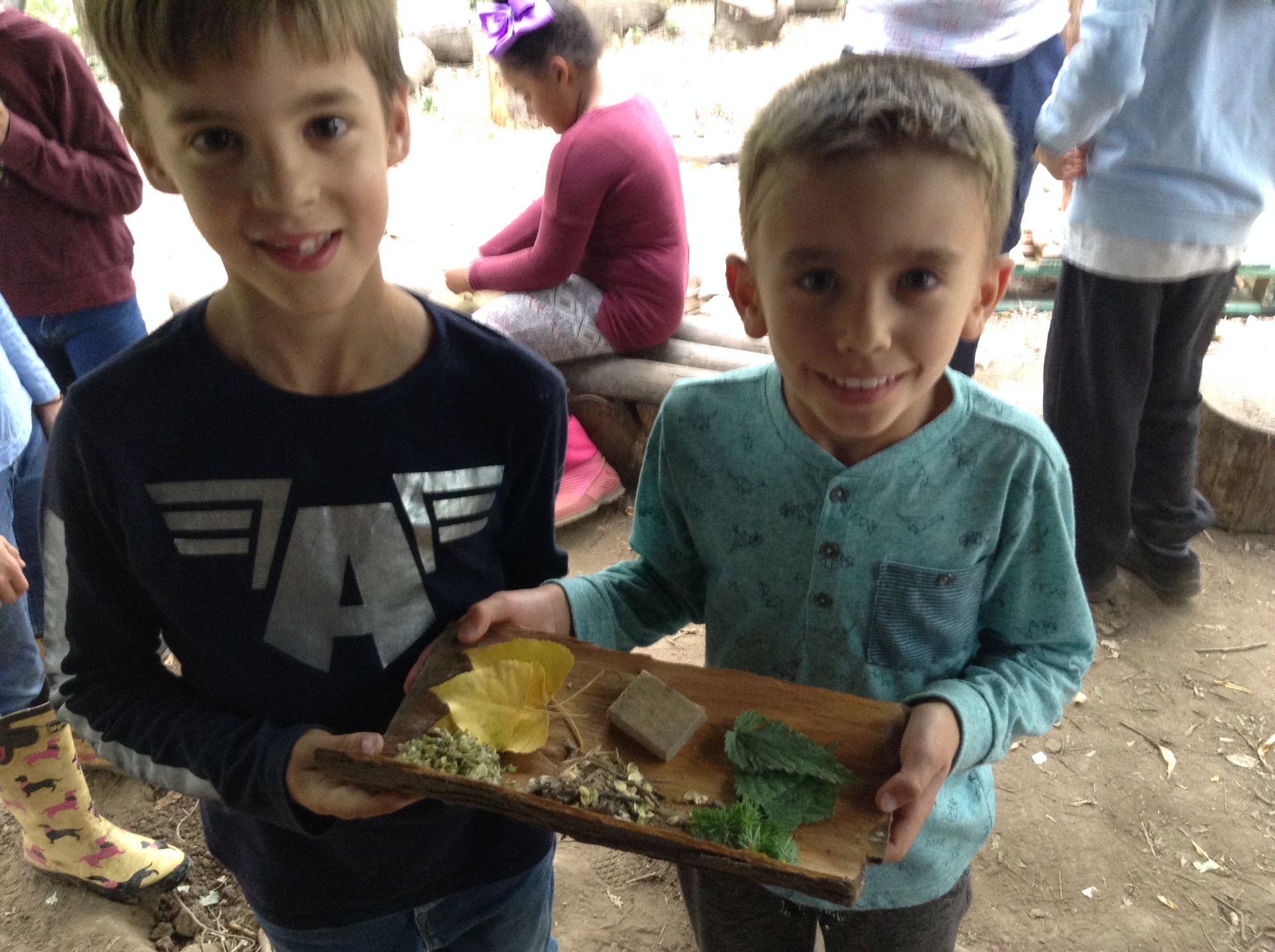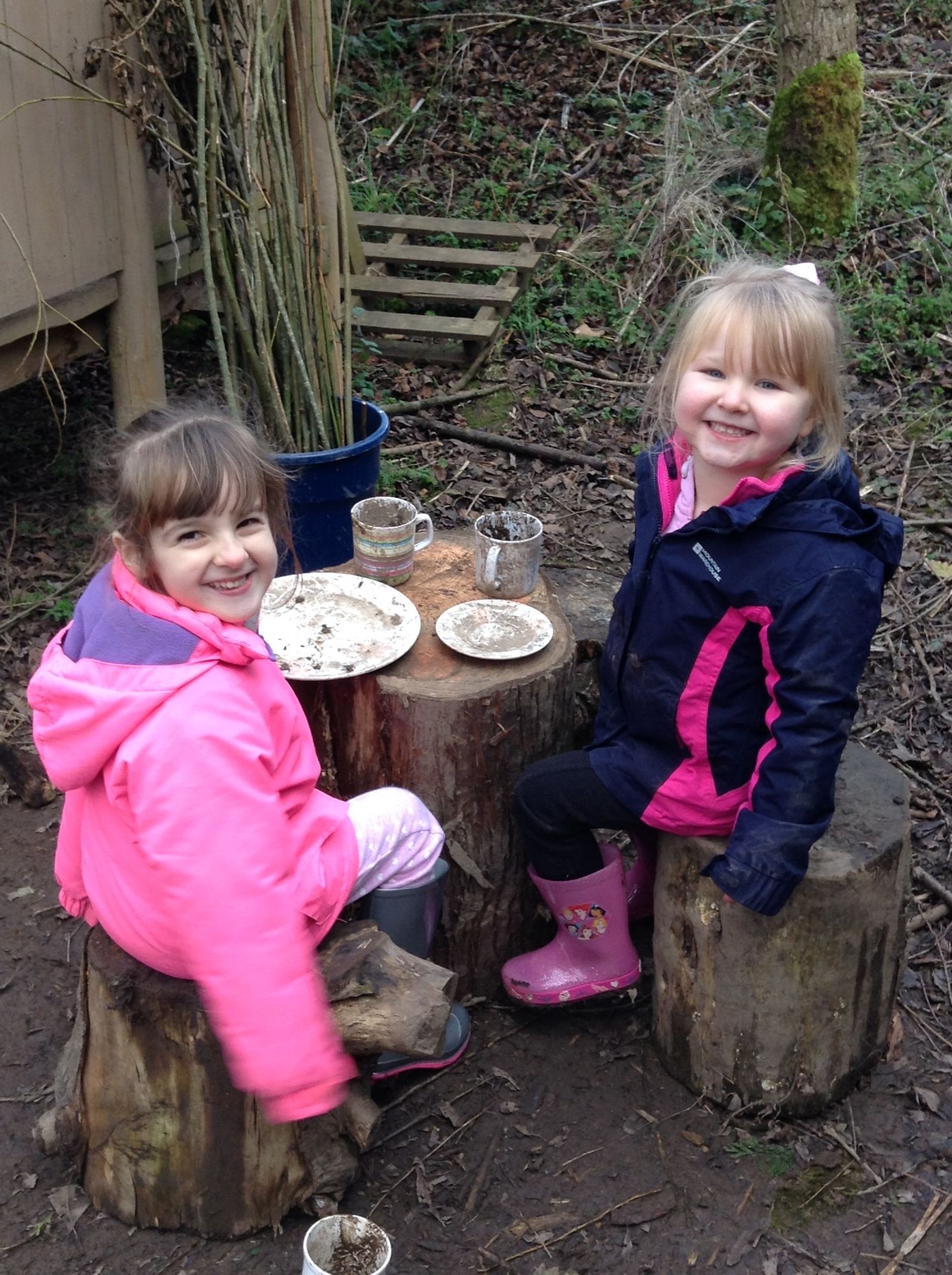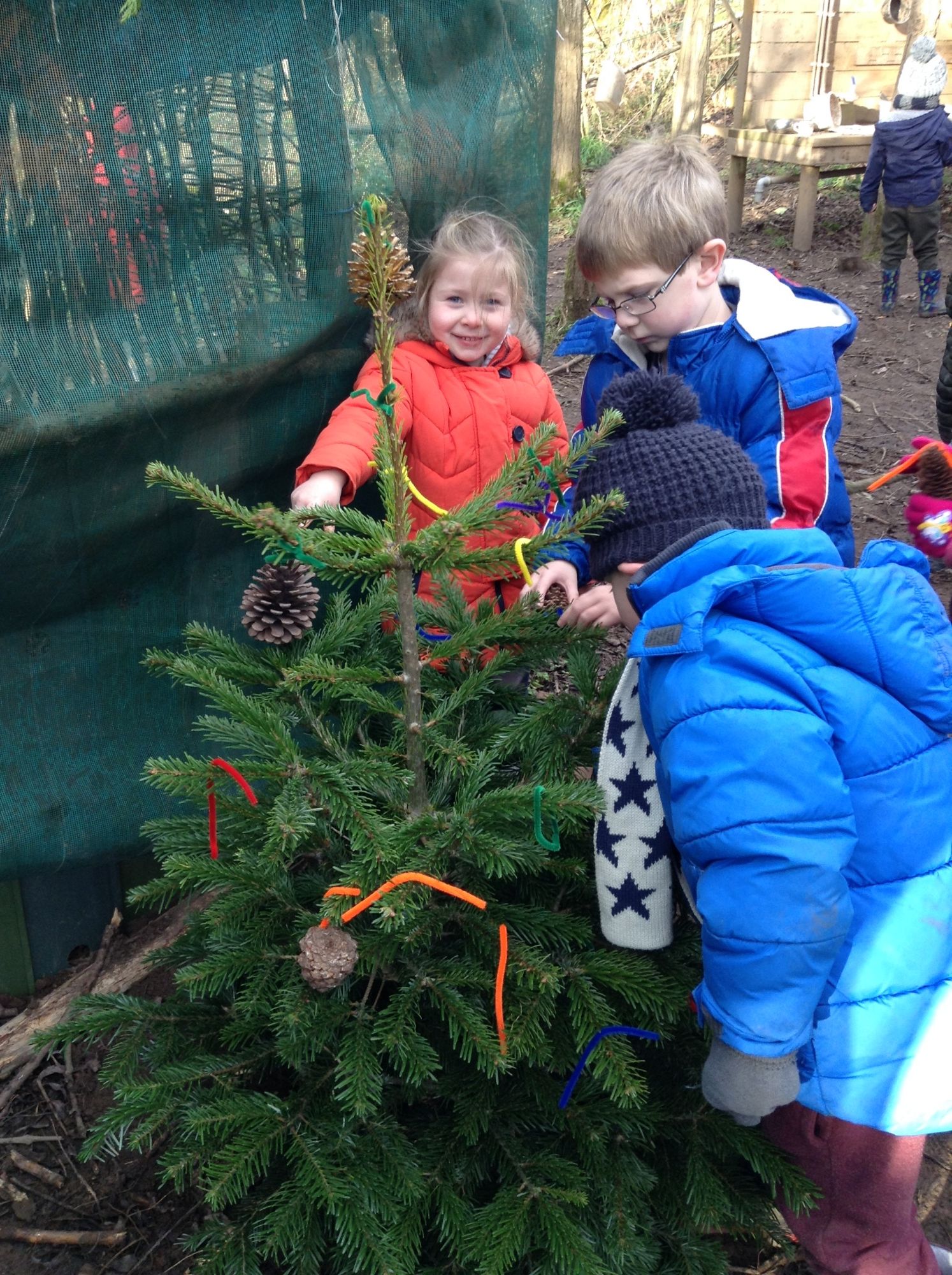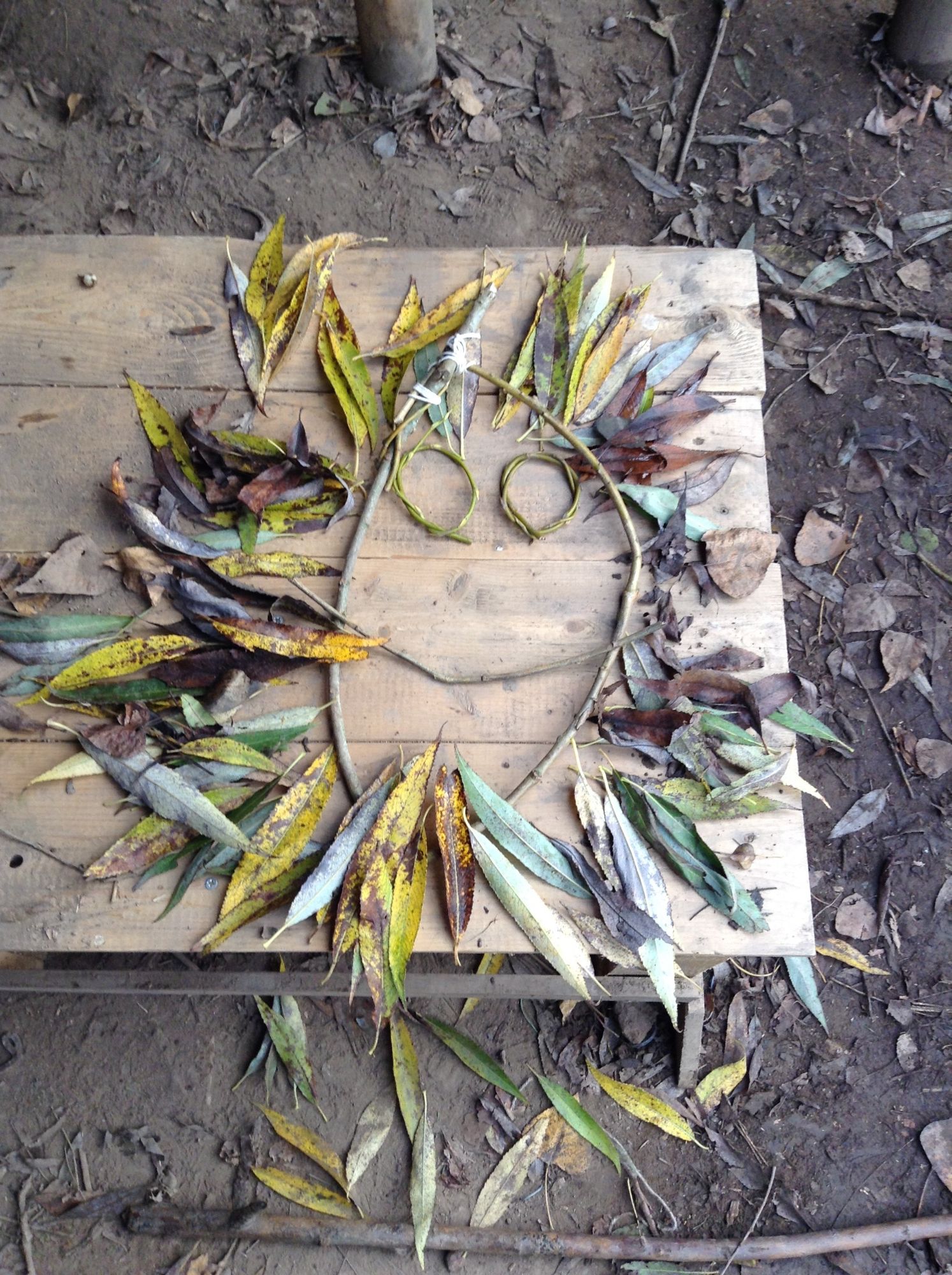 Regular sessions immersed in nature provide time for the children to experience, explore and experiment. Through the mastery of small achievable tasks, children are encouraged and inspired to grow in confidence and independence, so that they develop a sense of self-worth. By acquiring new skills, at their individual rates, activities maintain a degree of challenge and excitement.
Building, Creating and Problem Solving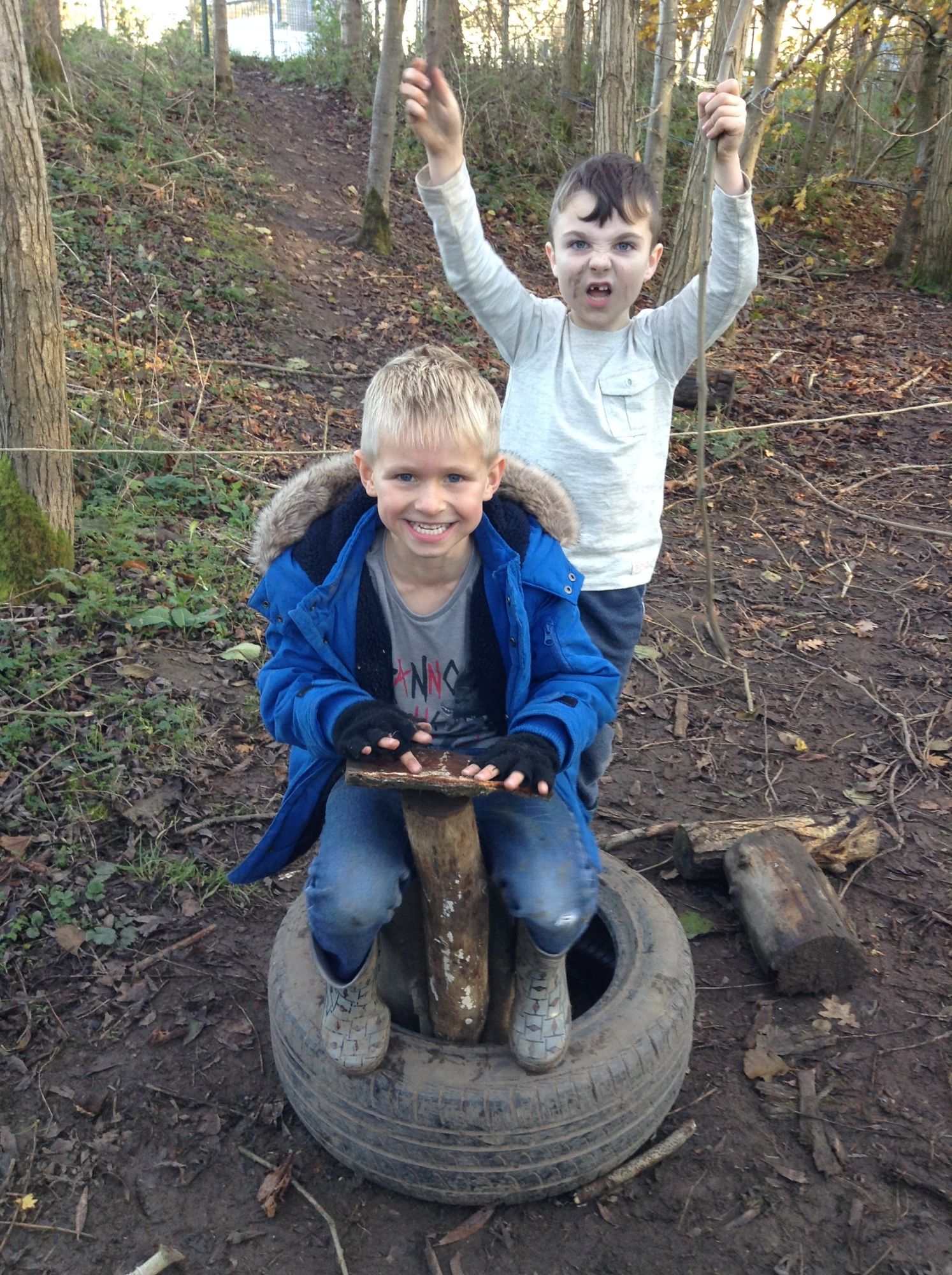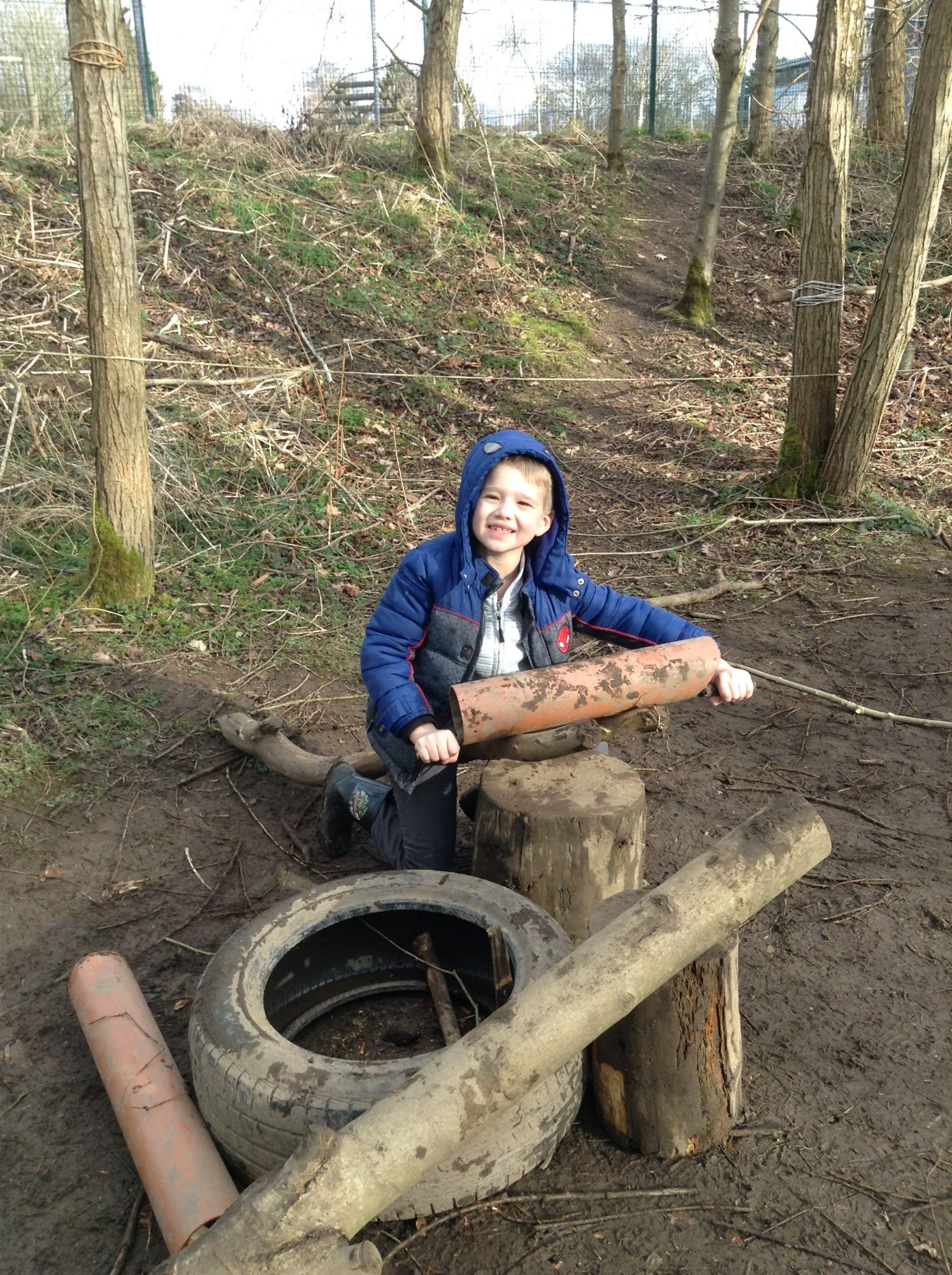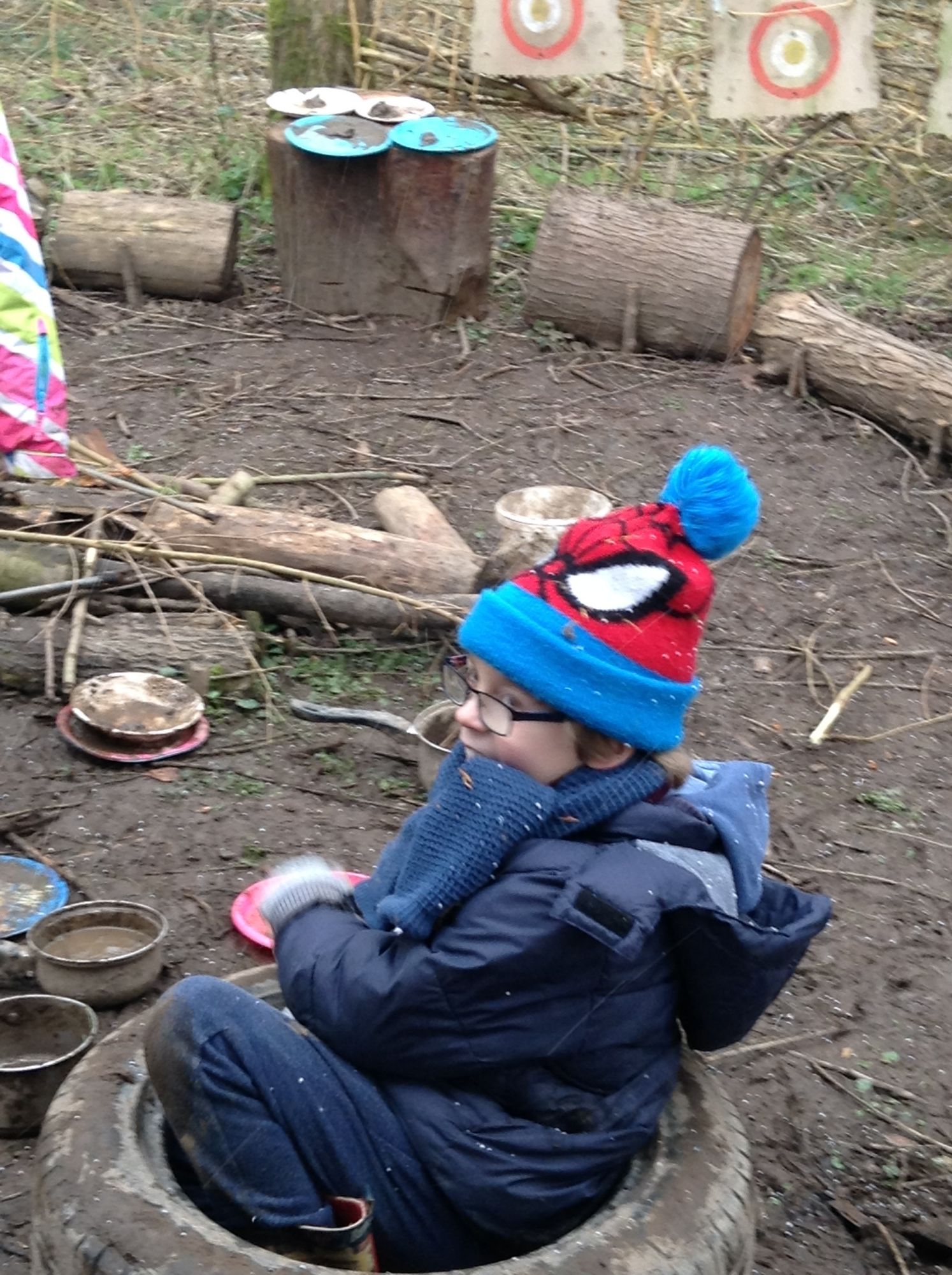 At Forest School, children learn to assess and manage risks for themselves. They develop the lifelong learning skills of reasoning; communication; and compromise, while expanding physical skills through activities such as climbing, digging and building- all leading to children who are resilient in themselves and honing a sense of appreciation and respect for nature and their peers.
Climbing and Travelling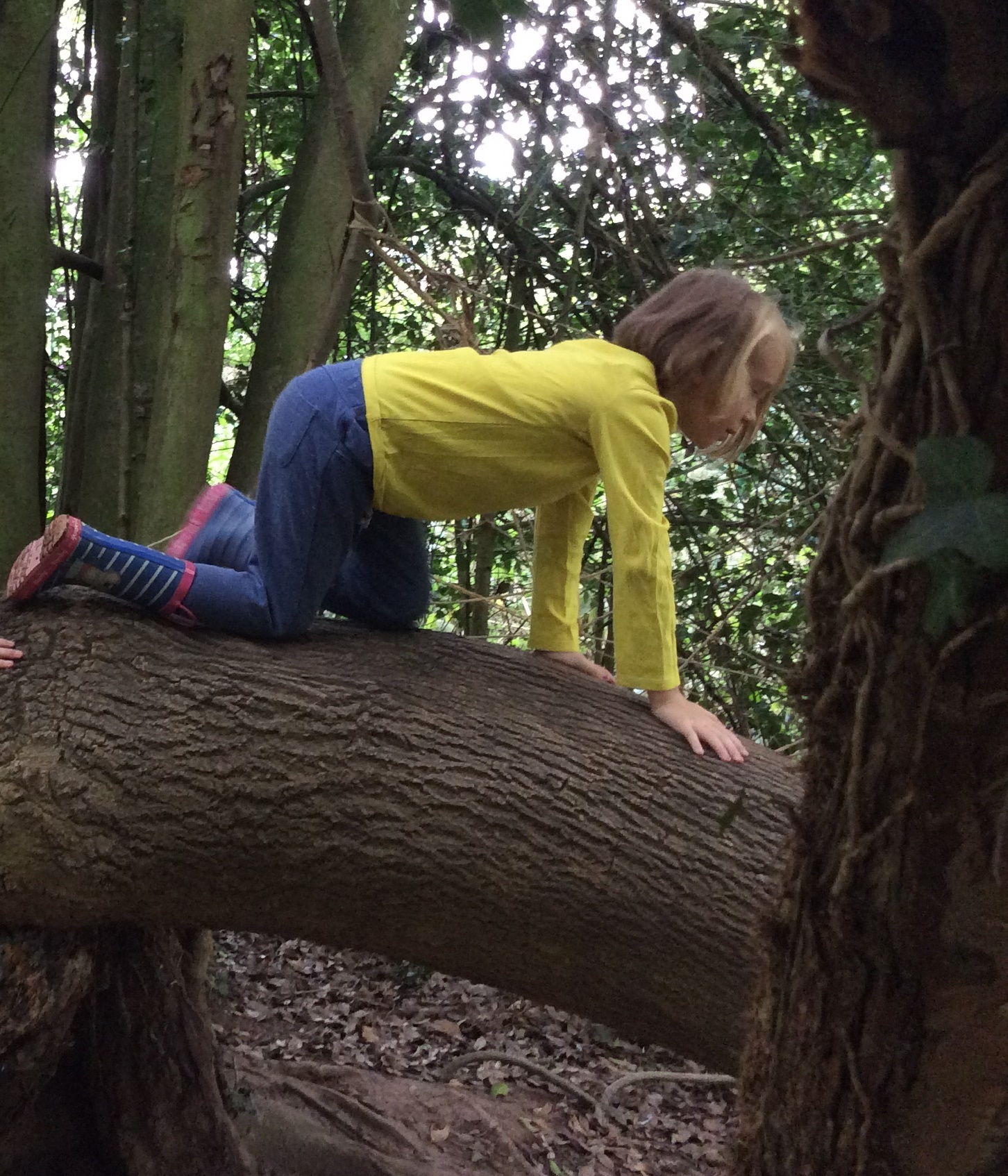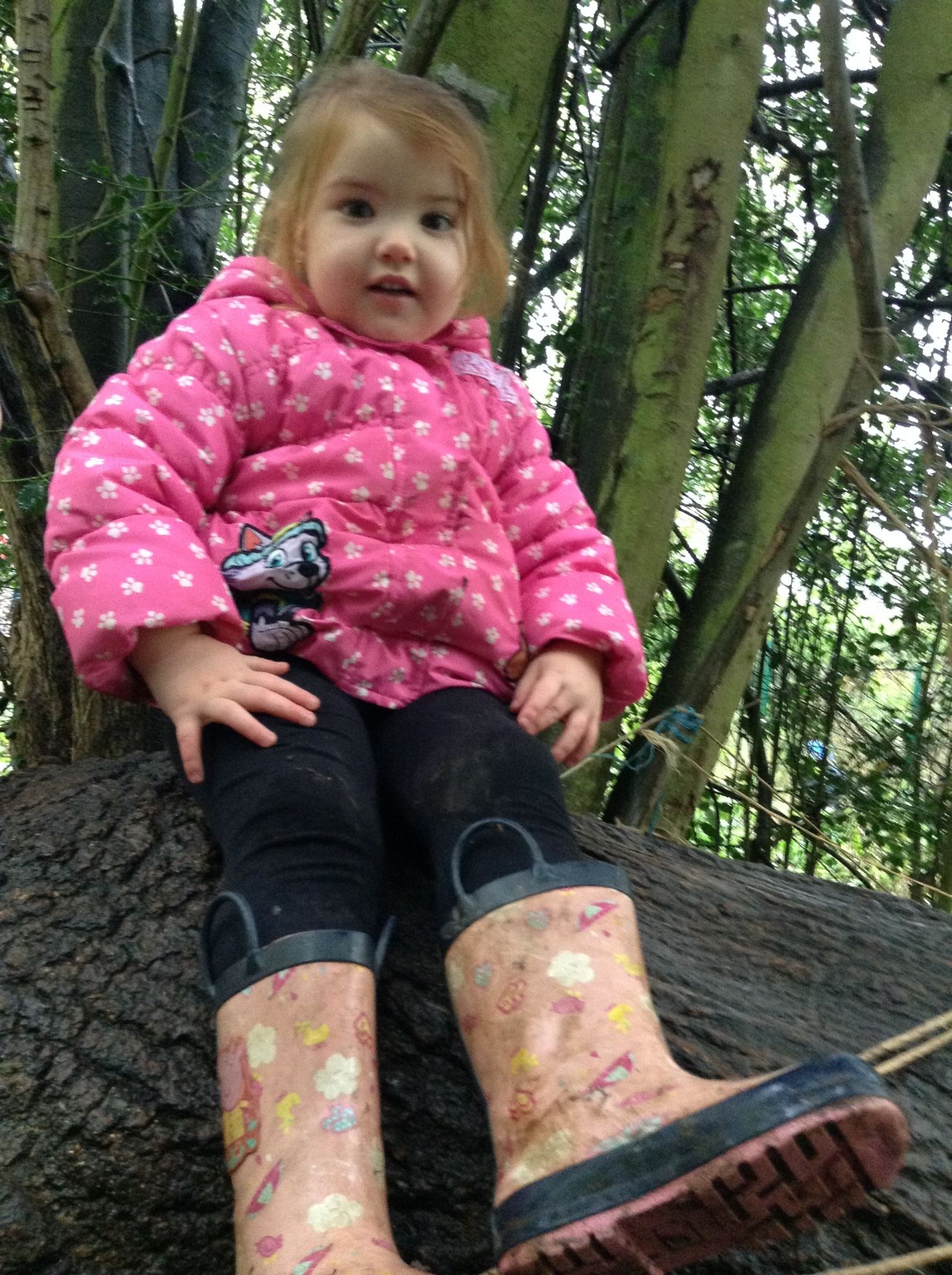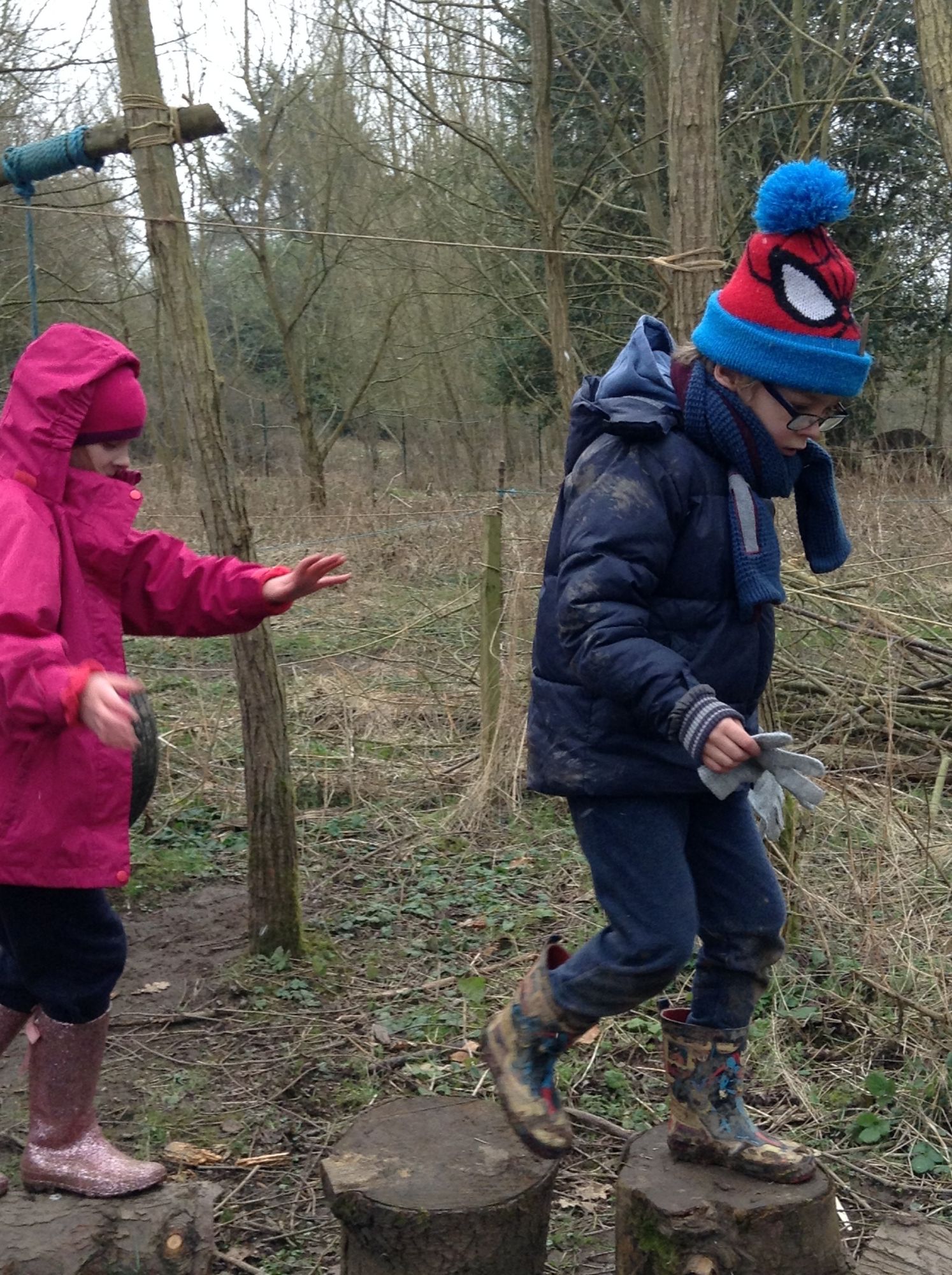 During the session children have the opportunity to engage with the adult-directed activity or focus on their own individual child-led activities. The staff encourage children to explore and find their own methods of problem solving.
Maths in the Forest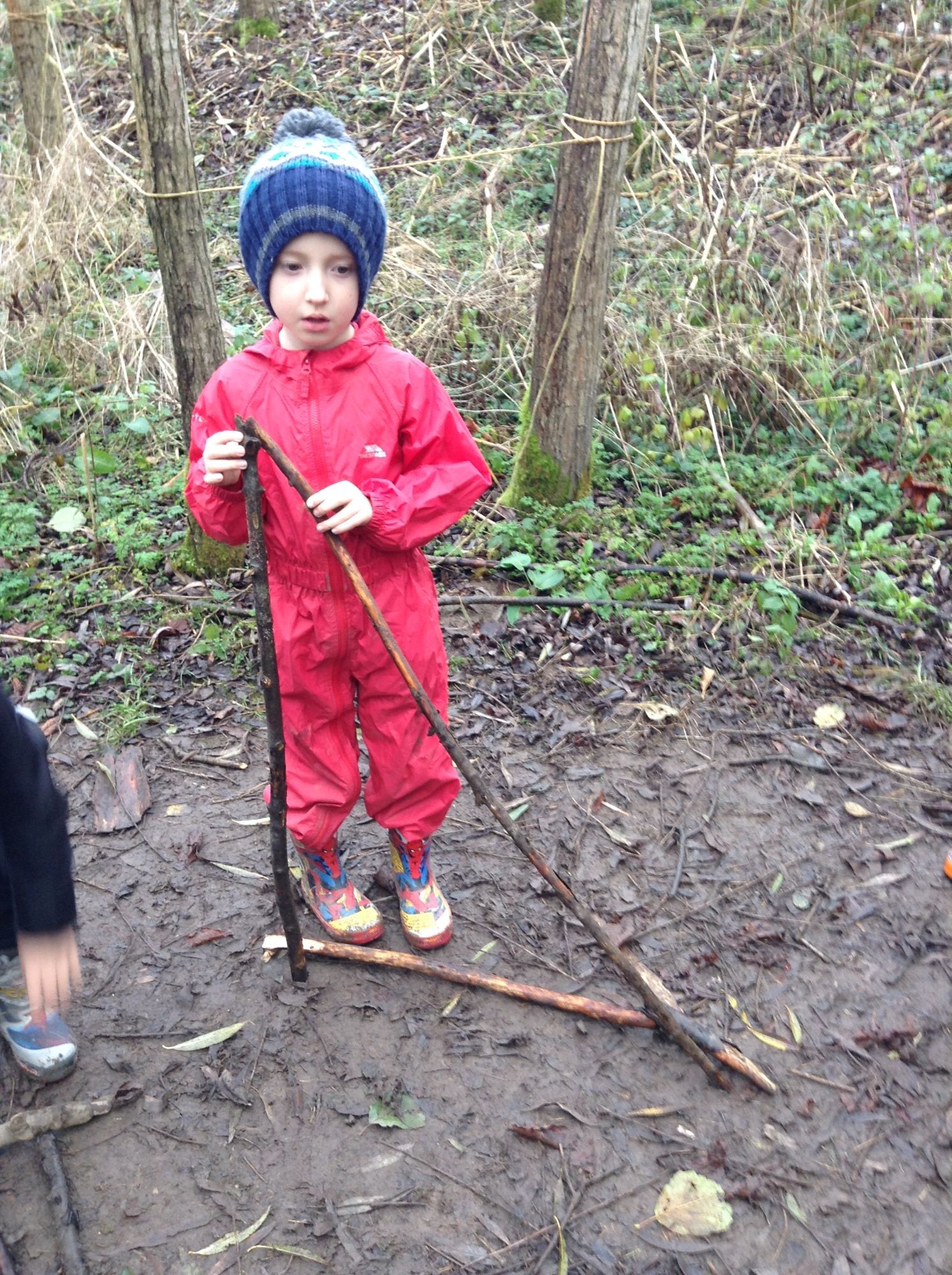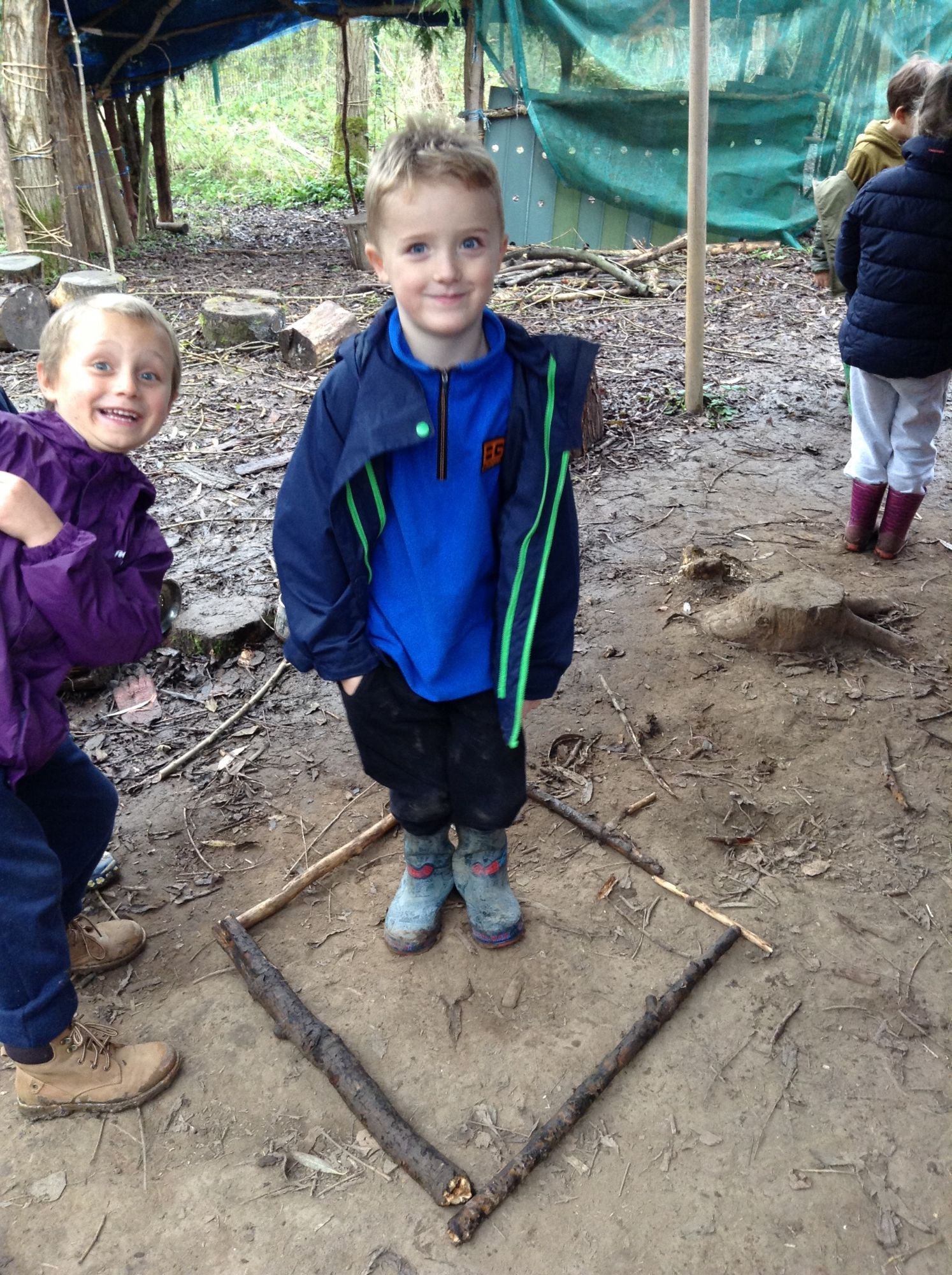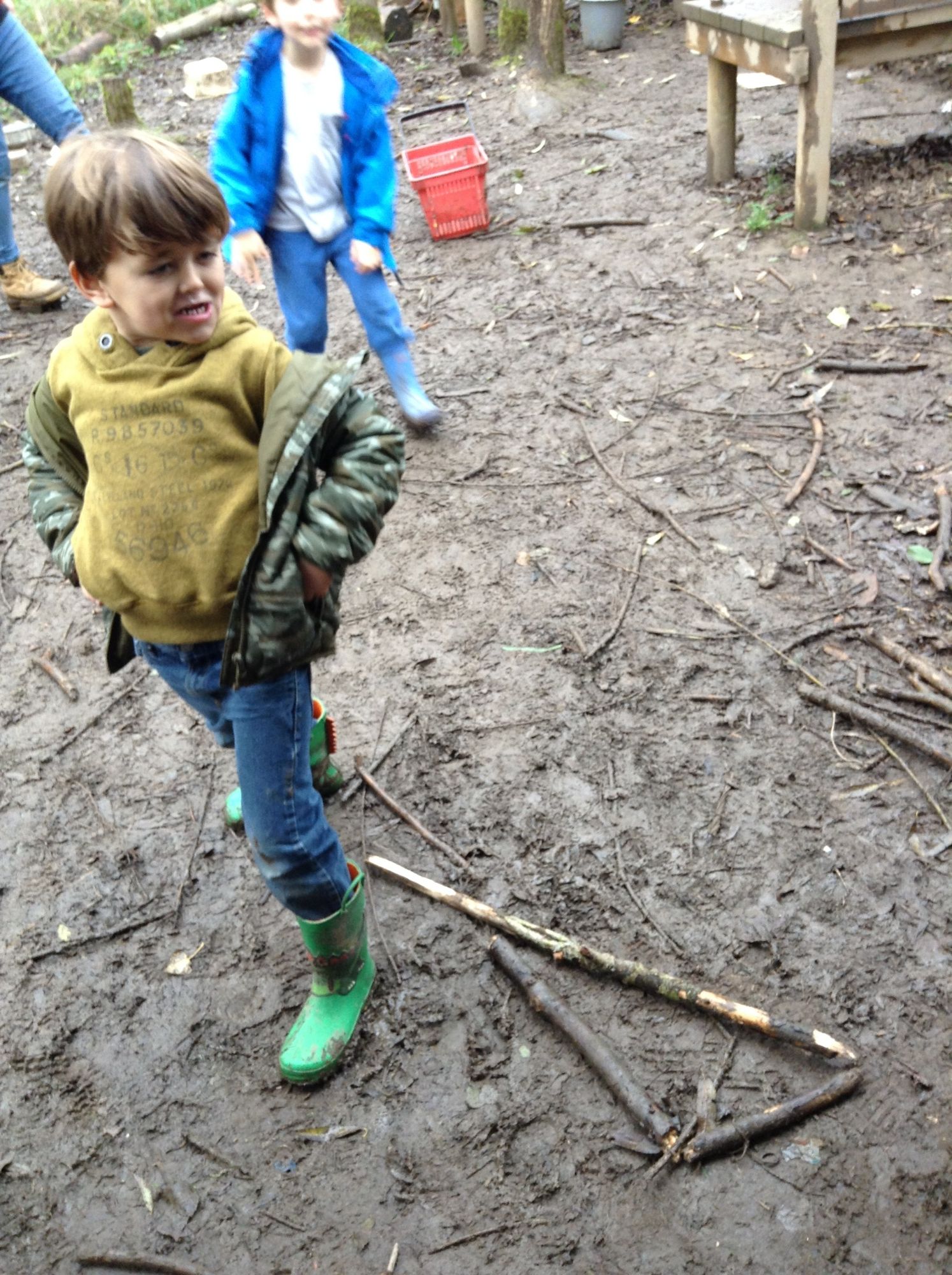 Learning to use Tools and Care for our Forest School