ECO Committee
All of these fabulous children make up the BPS Eco Committee 2021-2022!

Our Eco Code is as follows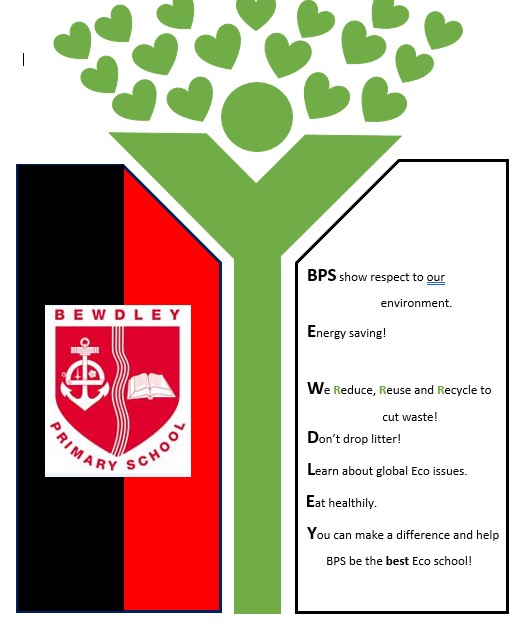 Eco News
COP26@BPS – November 2021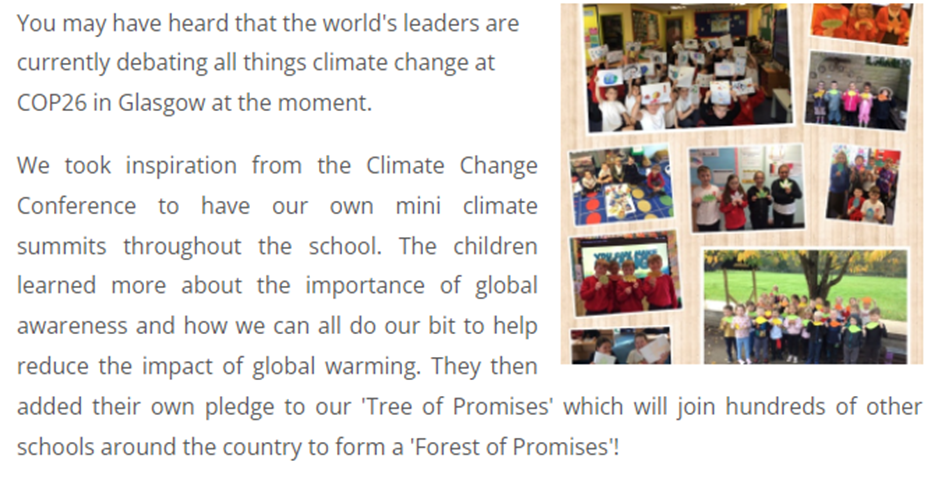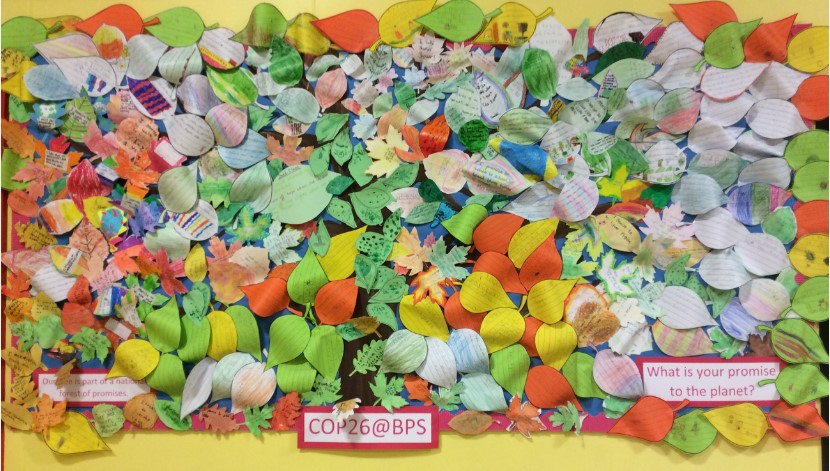 Tree Planting
In February 2022 , our Eco-Committee braved the windy weather to help Worcestershire County Council and Councillor Ian Hardiman to plant trees, just down the road near Blackstone Picnic Area. As part of their Platinum Jubilee Celebrations, WCC aim to plant 8,000 native trees to create a new woodland area. The wood will be ready to use in around 4 years' time, with pathways and walks being created for the whole family to enjoy. Mrs Woodward, our Eco Lead, was so impressed with how the children persevered with the tree planting and remained enthusiastic throughout.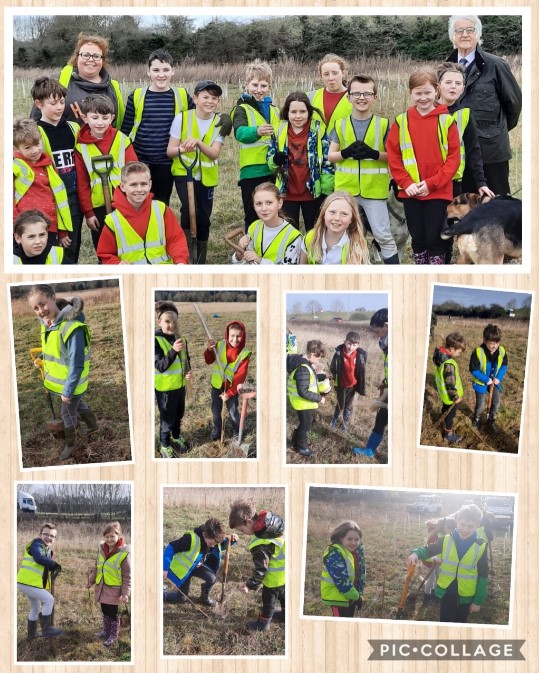 Litter Picking
In April 2022 BPS took part in the Great British Spring Clean! Lots of classes went out and about litter picking, all hoping to be the winning class who collected the most litter using our brand-new litter pickers! Within a week, there was almost 40kg of litter collected! Well done to Blyton class who collected a staggering 15kg of litter!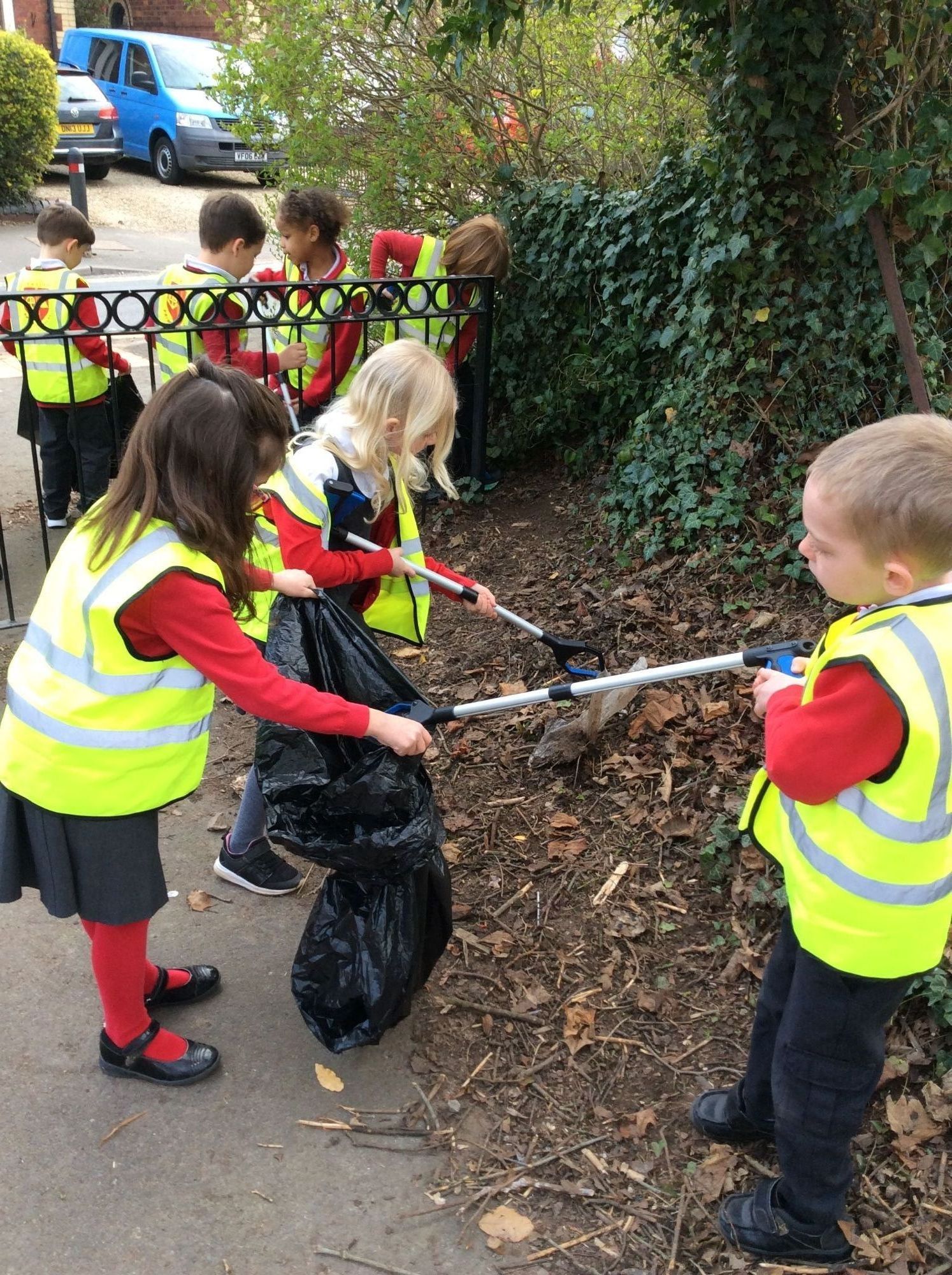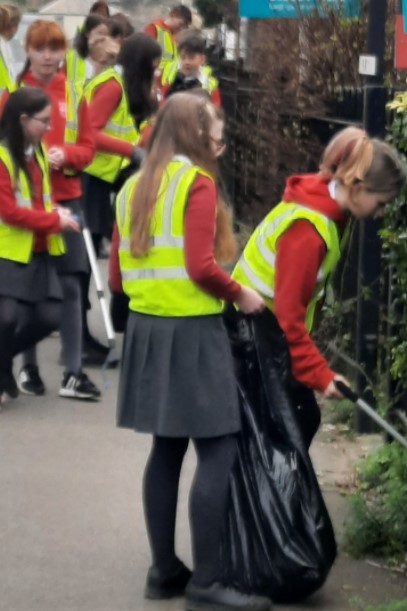 Great Big Spring Clean
As part of the Great Big Spring Clean, all of the school went litter picking either around the school grounds or in the local community. We collected a staggering 95 kg of rubbish! That's the same weight as a giant panda!
The Eco Committee were overwhelmed with the number of entries for our anti-litter poster competition. After some tricky decisions, and some help from Mrs Court on her last day, the Y5 Eco members decided the winner was Blossom from Milne! You will soon see lots of the posters entered into the competition displayed around school.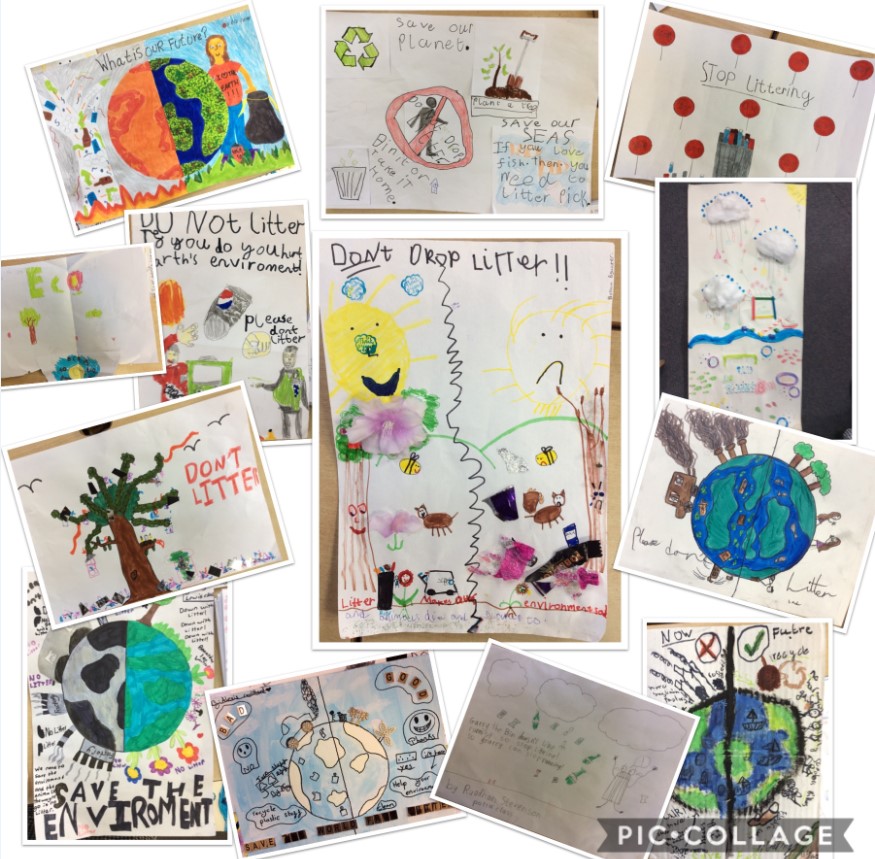 Recycling at BPS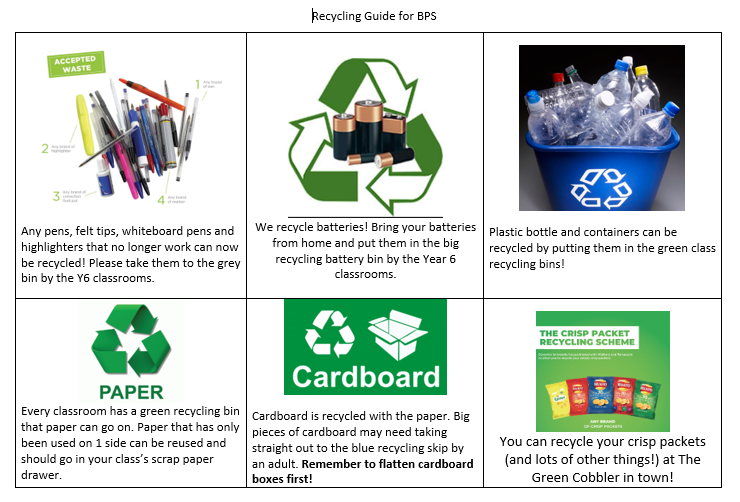 Introducing our BPS ECO Committee
All of these fabulous children make up the BPS Eco Committee 2020-2021! Even though they haven't been able to have their meetings face to face as usual, they've still been doing a great job of feeding back all the necessary information to their classes and making sure that litter picking, recycling and energy monitoring is still going ahead.
We're launching an Eco competition this week to create a brand new 'Eco Code' poster that we can share around the school to remind everyone about our commitment to the planet and a sustainable future. You'll find all of the information you need in the attachment and the deadline for entries is Friday, 18th December! Good luck, everyone!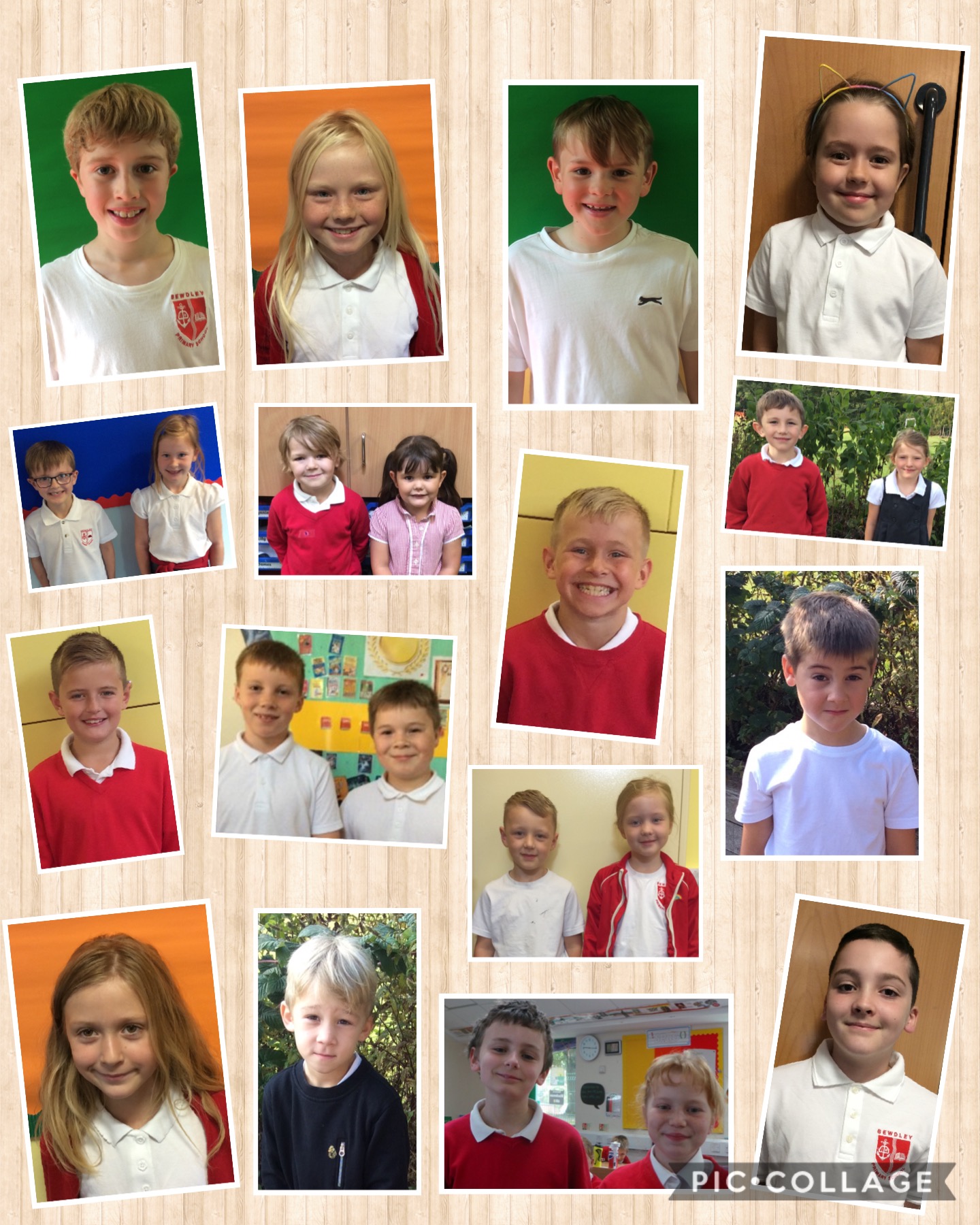 Reduce single - use plastic - top tips