ECO Committee
All of these fabulous children make up the BPS Eco Committee 2023 - 2024
Meet the fabulous new members of BPS's Eco Committee for this year! Representing their classes, they are enthusiastic and full of ideas of how to make sure BPS continues on its journey to be the best Eco school. We look forward to sharing our plans with you soon!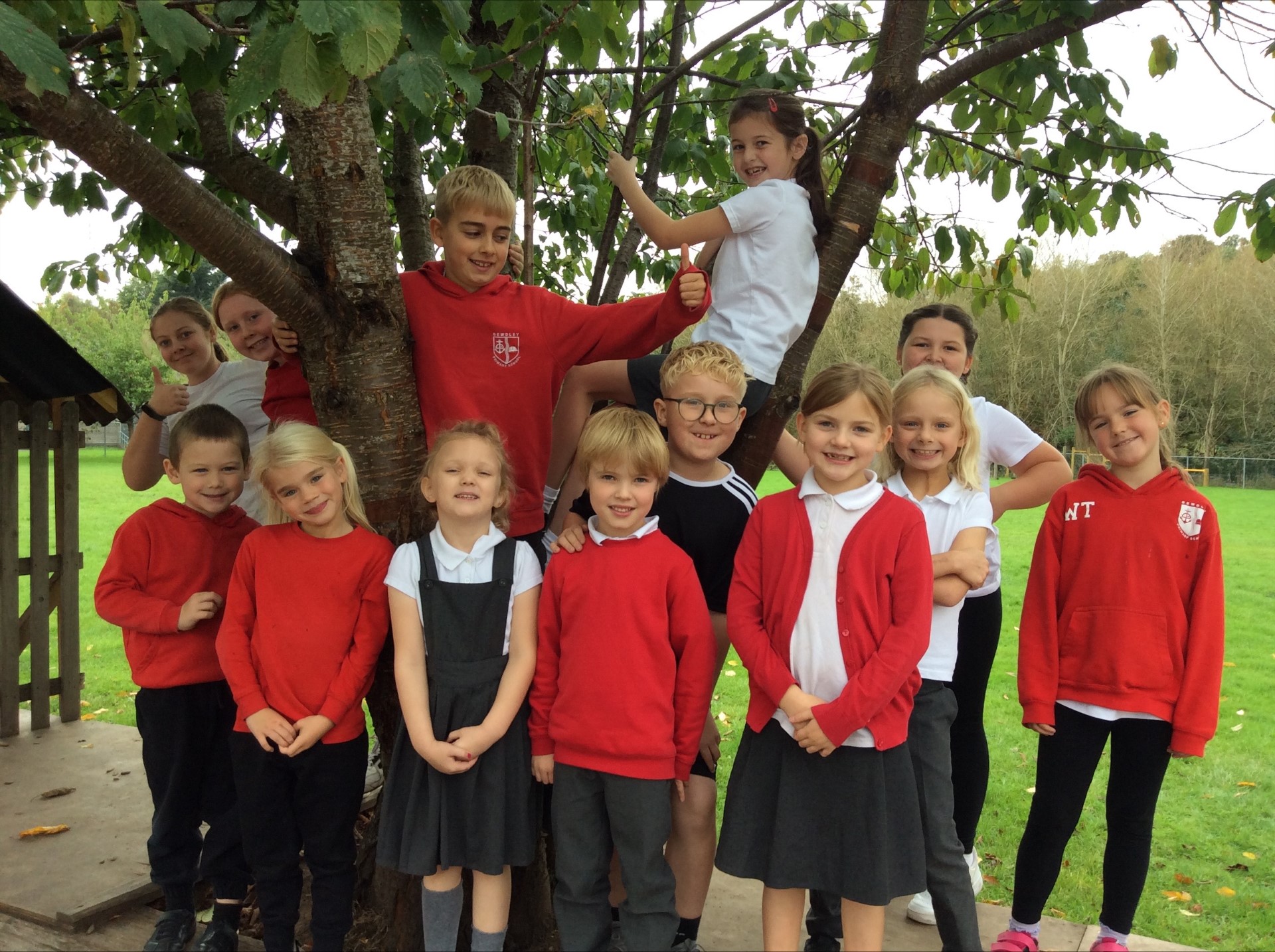 Our Eco Code is as follows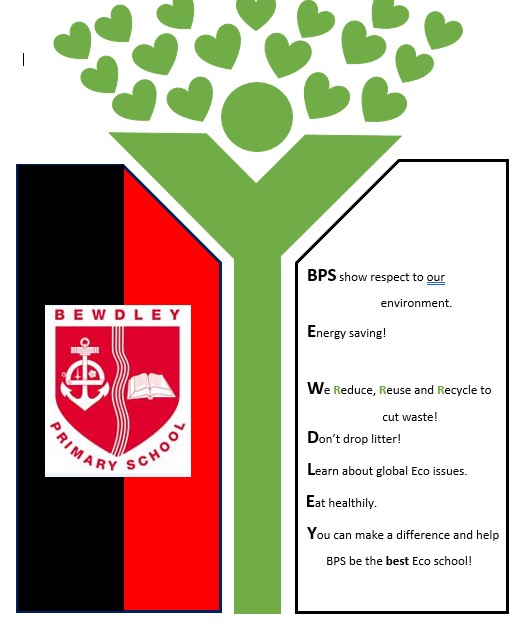 Eco Updates
Xmas Pre Loved Jumper Sale
Thanks to everyone who donated their outgrown festive finery. The Pre loved Christmas Jumper sale went ahead on 1 December. The School Council were busy also helping to sort out the stock into sizes and couldn't help but admire some of the fabulous donations.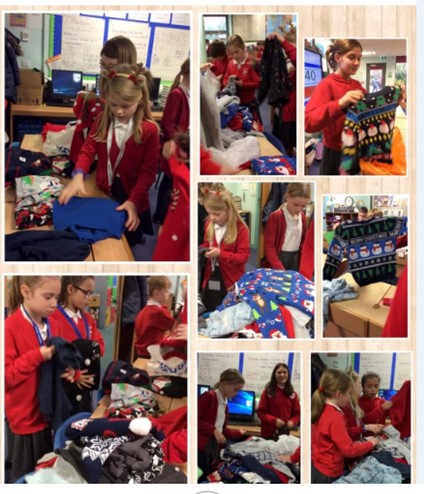 Cherry Tree Planting
As part of the Queen's Green canopy, a tree planting initiative to firstly mark the Platinum Jubilee, and now in memory of Queen Elizabeth, BPS was awarded two flowering cherry trees. The fabulous Mr Ward helped the KS2 Eco Committee to plant the trees and taught them all about the importance of trees for our environment.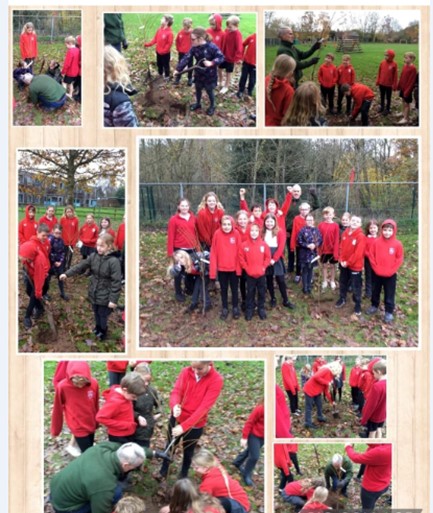 Eco Planters
Our fabulous Eco Committee has been very busy in their meetings, creating the action plan for the year ahead. Their first job was to build new planters to house flowers which will help to encourage butterflies and pollinators to our school grounds. They've now filled the planters with compost and planted the bulbs ready for them to start germinating!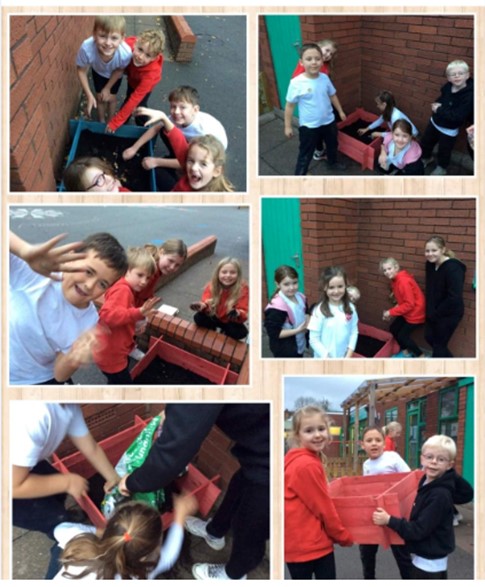 Recycling at BPS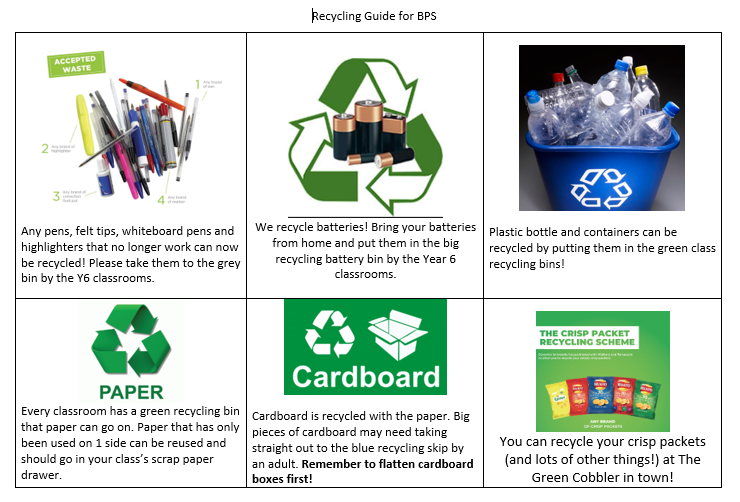 Introducing our BPS ECO Committee
All of these fabulous children make up the BPS Eco Committee 2020-2021! Even though they haven't been able to have their meetings face to face as usual, they've still been doing a great job of feeding back all the necessary information to their classes and making sure that litter picking, recycling and energy monitoring is still going ahead.
We're launching an Eco competition this week to create a brand new 'Eco Code' poster that we can share around the school to remind everyone about our commitment to the planet and a sustainable future. You'll find all of the information you need in the attachment and the deadline for entries is Friday, 18th December! Good luck, everyone!
Reduce single - use plastic - top tips