Competition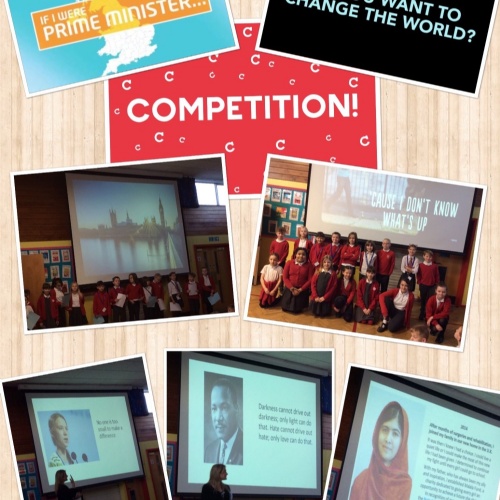 School Council launched an exciting competition today (for all pupils in Key Stage Two) for a chance to visit The Houses of Parliament!
On 28th February, School Council will be visiting London to learn more about how laws are made and how people can influence decision making. As part of this morning's assembly, the children learnt more about people who have changed the world because they were passionate about something and refused to stay quiet!
To enter the competition, for a chance to join School Council in London, children have been asked to create a project about something that they feel is important and needs to be changed or promoted. More information has been sent home today and is also available on our website. The closing date for entries is Friday, 31st January!