Well Dones / Eco competition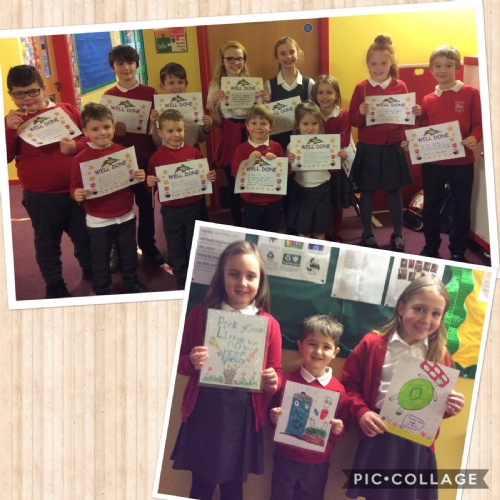 The major theme running through our Well Done awards this week was our fabulous Christmas productions. So many of our pupils were commended for their enthusiasm and dedication.
Earlier in the week we also announced the winners of our Eco competition to encourage people to not drop litter. Congratulations to Josh, Willow and Maya who all won litter pickers! All of the finalists' posters can be seen on display in the magic corridor.