Congratulations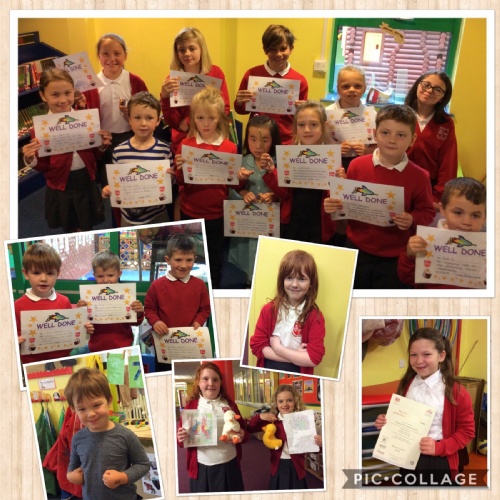 Congratulations to everybody who has been recognised for their excellence this week!
As well as our Well Done awards, we also celebrated with Olivia and Paige, who came joint first in the Bewdley River Birds colouring competition, and Rosie, who was awarded her Grade 1 flute exam with a merit! Izzi is our school's first AR Millionaire of the year - she's already read one million words since we came back in September!
Our Spelling Shed class of the week is Bond and our AR class of the week is Morpurgo.
Blackstone are currently leading in the house points, closely followed by Hawkbatch.
We're currently only 15th on TTRS within the local schools. Can we make it into the top 10 next week??