Youth Makes Music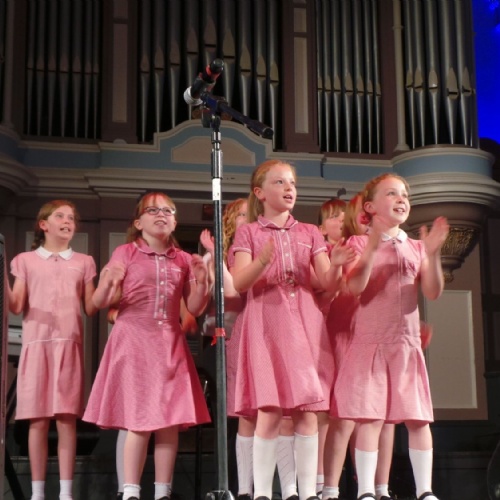 Our choir stole the show!
One of the highlight's of the choir's musical calendar is our annual visit to Kidderminster Town Hall as part of Youth Makes Music. We began with an acapella version of Queen's We Will Rock You followed by S Club 7's Reach and finished off with Black Lace's Agadoo! We definitely stole the show with that last number. We all had an incredible time and loved watching all of the other choirs and bands perform too.
One of our parents was so impressed with the concert that they emailed the school the following day to say, "What a super night and an amazing opportunity for all the pupils to perform to a large audience. We loved it! They sounded amazing and had the loudest reaction from the audience." We certainly had lots of fun and we can't wait to do it all again next year!