Craft and Food Fair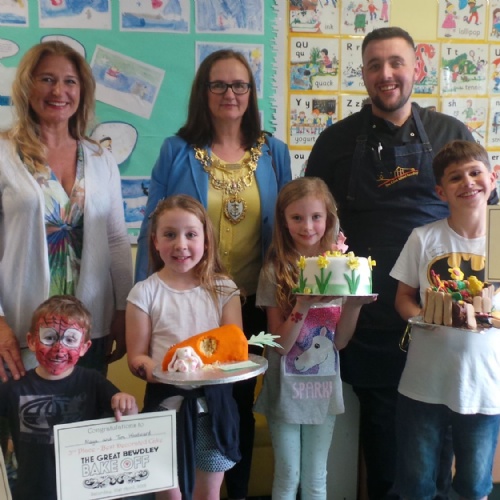 Our first Craft and Food Fair was a great success!
It was lovely to see people who weren't already connected to the school there. It couldn't have been possible without the wonderful team of PTFA helpers and school staff. A big thank you to the Mayor and Dean Hill for judging the Bake Off. Thank you to everyone who entered their delicious cakes, there really were some magnificent ones there.
Thank you to:
The Colliers for their wonderful donation of afternoon tea for the Bake Off winners.
T for Tutu, Stok Pens and Ridiculously Rich for their donations.
The Safari Park for donating the play clay.
Bewdley Blooms for flowers for the children's crafts.
Helen Humphrey for the wonderful decorations.
The Mercure Hotel for the table cloths
Our parents, stall holders and everyone who attended.
We hope to do a Christmas Market Fair later in the year so watch this space for further details.