The Big BPS Book Fund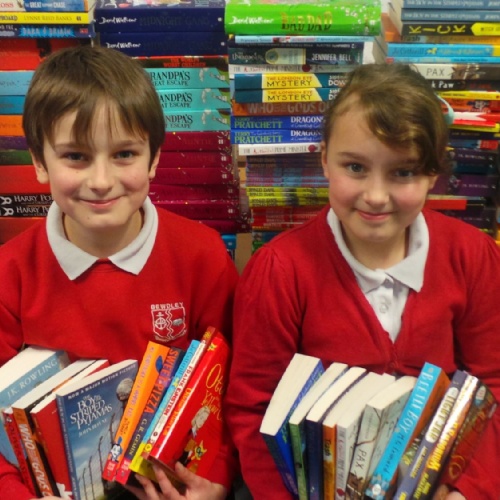 We have been absolutely overwhelmed by the response to our plea for new books as we now have hundreds of new books for the children to read and enjoy. They are now all labelled and ready to go so that we can start devouring them after the Easter holidays.
We mentioned last week that Alfie and Matilda Ralls raised £120 through a sponsored swim and here they are pictured with the books they donated and surrounded by just a selection of the others we've had in. Thank you so much to everyone who has donated to the scheme. It is very much appreciated by everyone at BPS.