Eisteddfod Round 1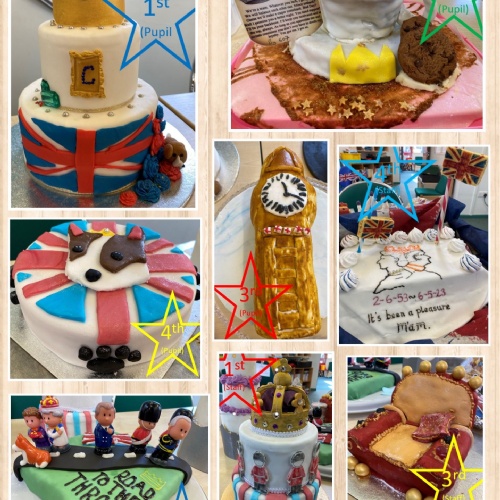 Our Eisteddfod cake decorating task has certainly kicked off the competition with a bang! The amount of care, thought and attention to detail was outstanding and we received over 100 entries from across Key Stage Two.
The cakes were sorted into their houses and then the House Captains and House Staff voted for the top three to go through to the final. Thankfully, we were very lucky to have an independent judge, Kimmy from Kimmy Loves Cakes, who came into school to make the final decisions. Although she loved seeing all the different entries, she certainly did not enjoy having to choose winners as the standard was so high!
Pupil entries:
1st - Alyssa from Severn
2nd - Alexis C from Wyre
3rd - Aubrie from Blackstone
4th - Lily S from Hawkbatch
Staff entries:
1st - Mrs Llewelyn from Blackstone
2nd - Miss Stevens from Severn
3rd - Mrs Woodward from Hawkbatch
4th - Mrs Morris from Severn
Severn are currently leading the way, closely followed by Hawkbatch, Blackstone and Wyre. We cannot wait to see what the children (and staff!) think up for the next category - a miniature garden on a plate which needs to be in by Monday 27th March.
Keep an eye out for a montage video of all of our cake entries!