Toscana Strings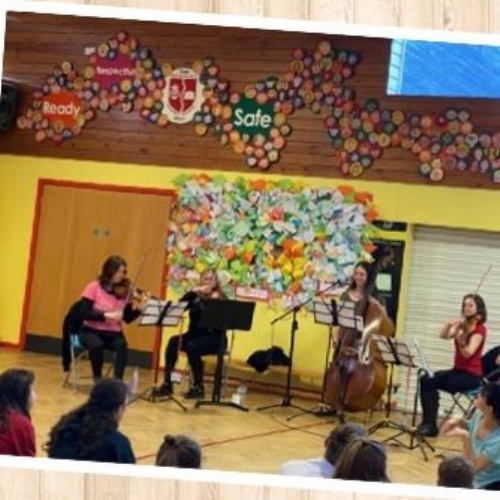 We have had the most wonderful day with all 450 of our pupils being treated to an incredible concert performed by multi award-winning string quintet Toscana Strings.
The performance of Prokofiev's Peter and the Wolf included full narration of the story and was accompanied by ballet dancer Laura Tye. The children were mesmerised throughout the performance and even got to take part by acting out different parts of the story.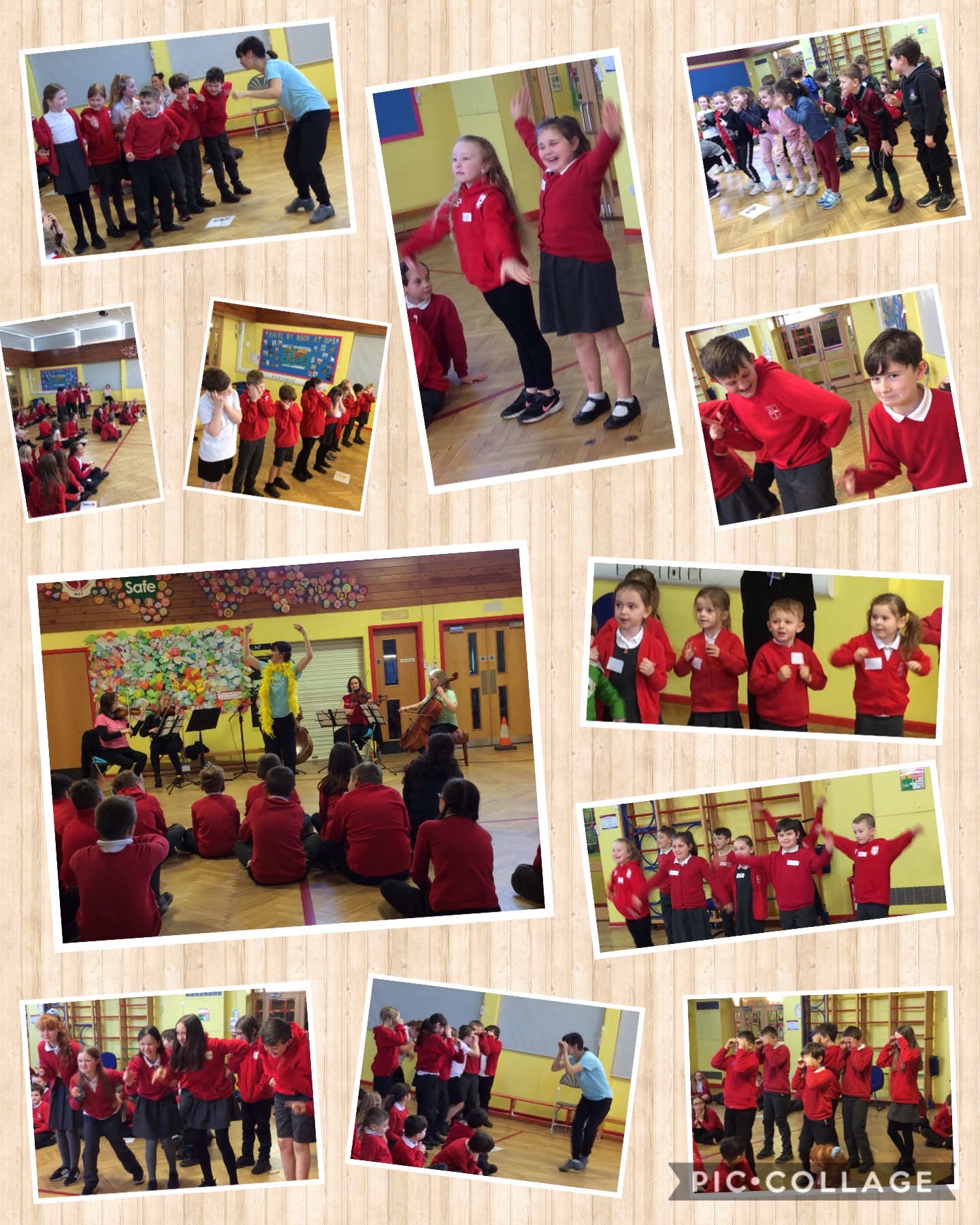 Thank you so much to the group, who performed a whopping 6 performances today to ensure that all of our children were able to make the most of this wonderful experience.